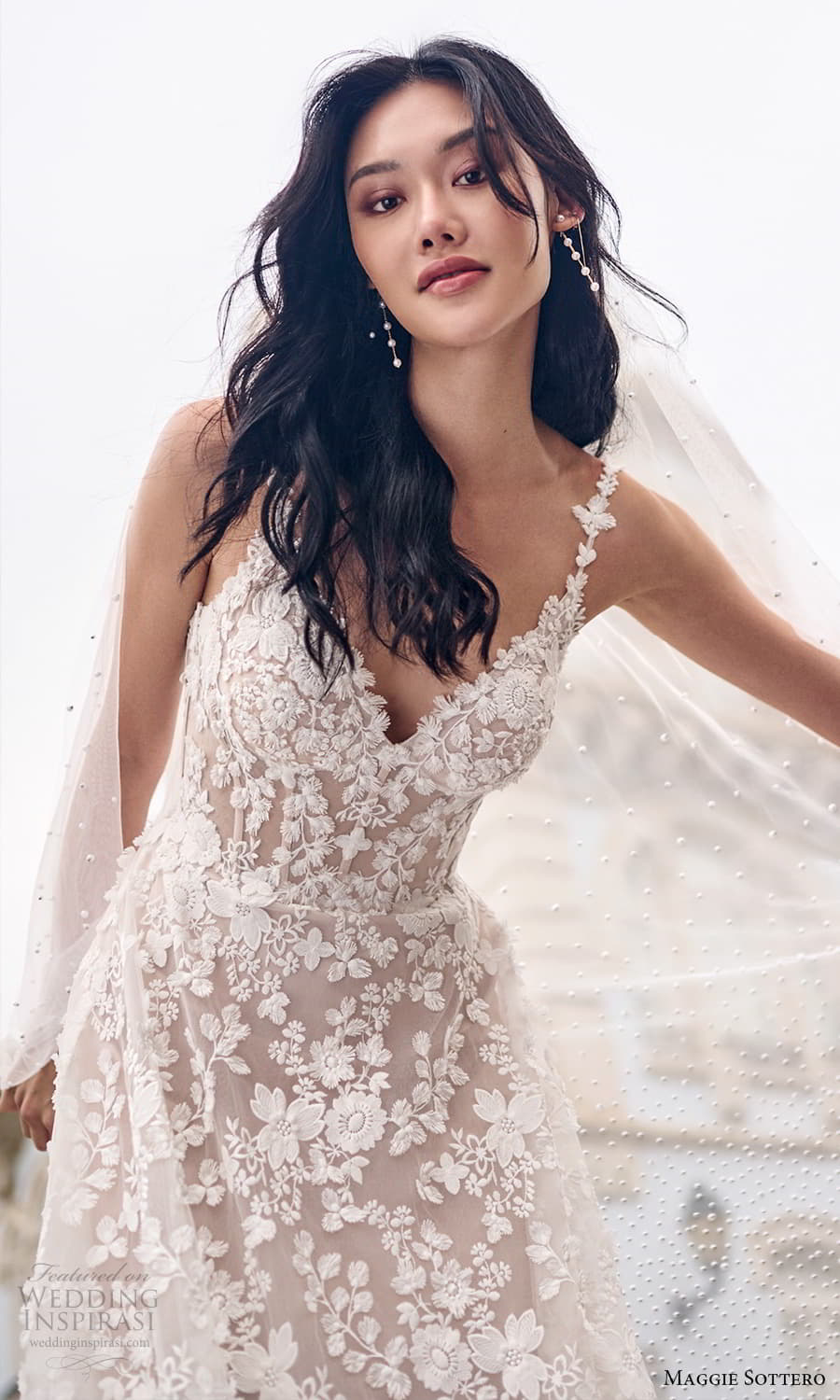 Delicate floral details, elegant silhouettes and irresistible touches of color — we're totally enamored of Maggie Sottero's romantic Fall 2023 bridal collection. Take a look at these gorgeous gowns from the latest collection, and you'll understand why!
"Vibrant hues dance across walls, witness the world's greatest love stories, traversed cobblestone streets carry traces of footprints from romances past. The uniqueness of old-world charm meeting fresh, sensual affection, like castles nestled among the terraced vineyards and rugged coastline of Portugal."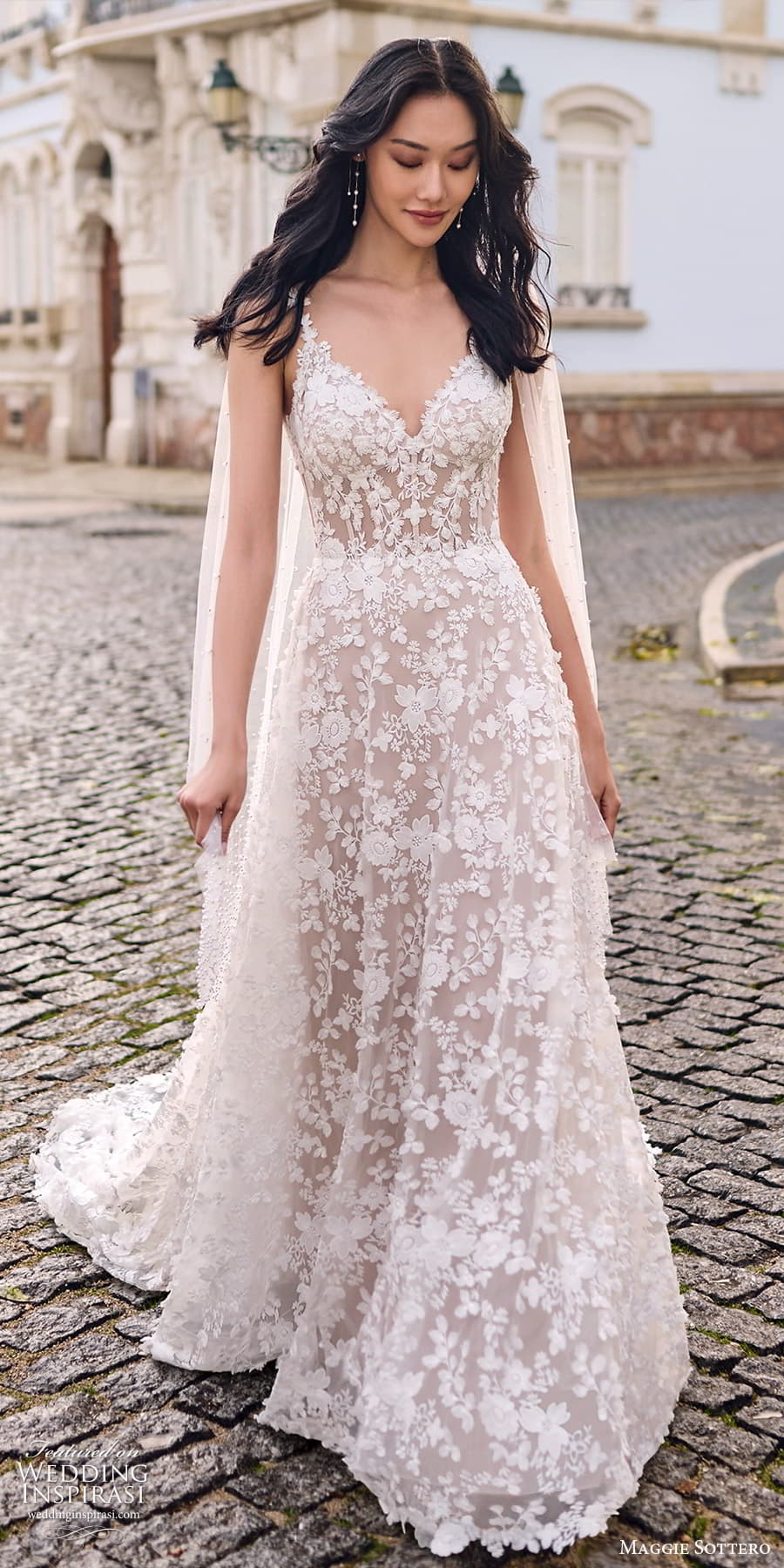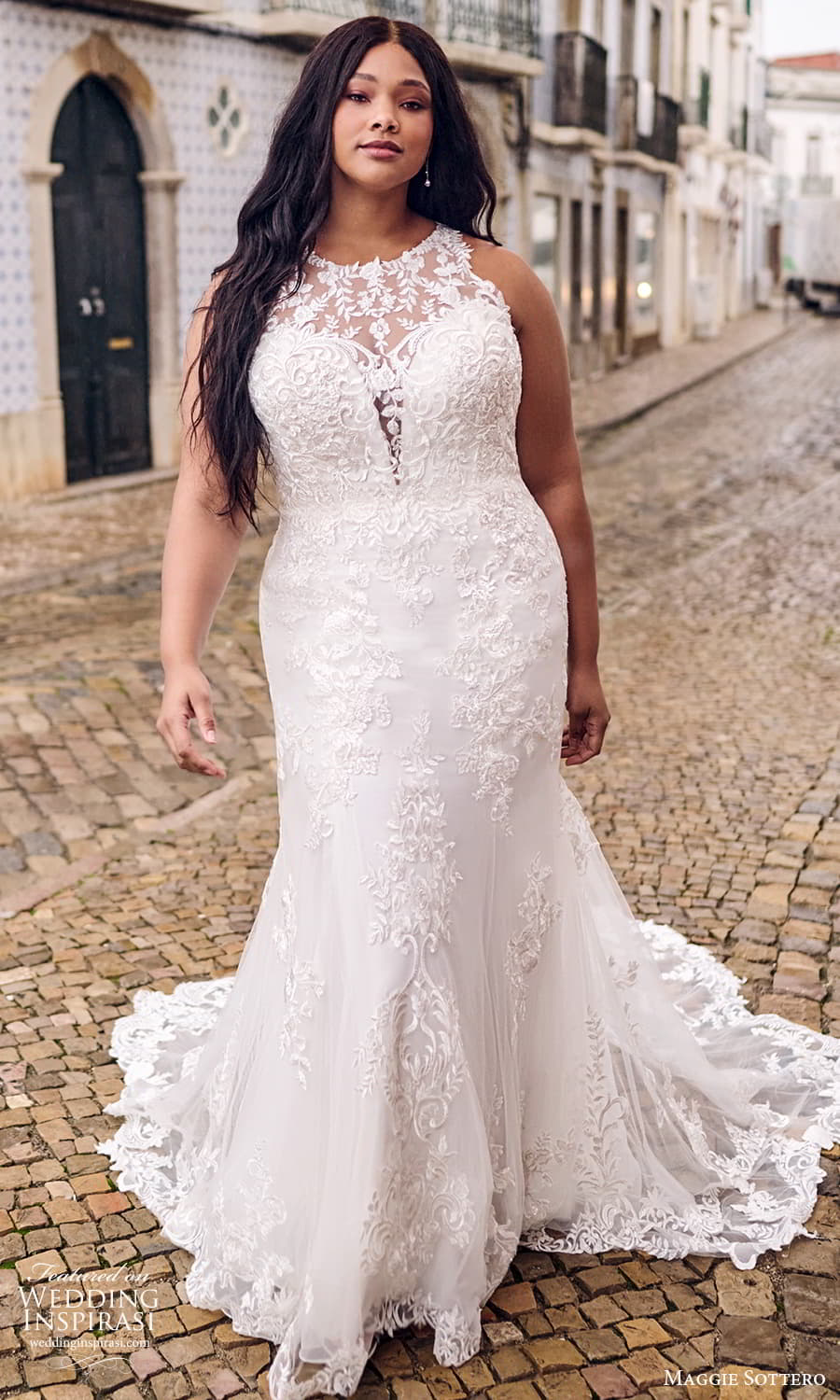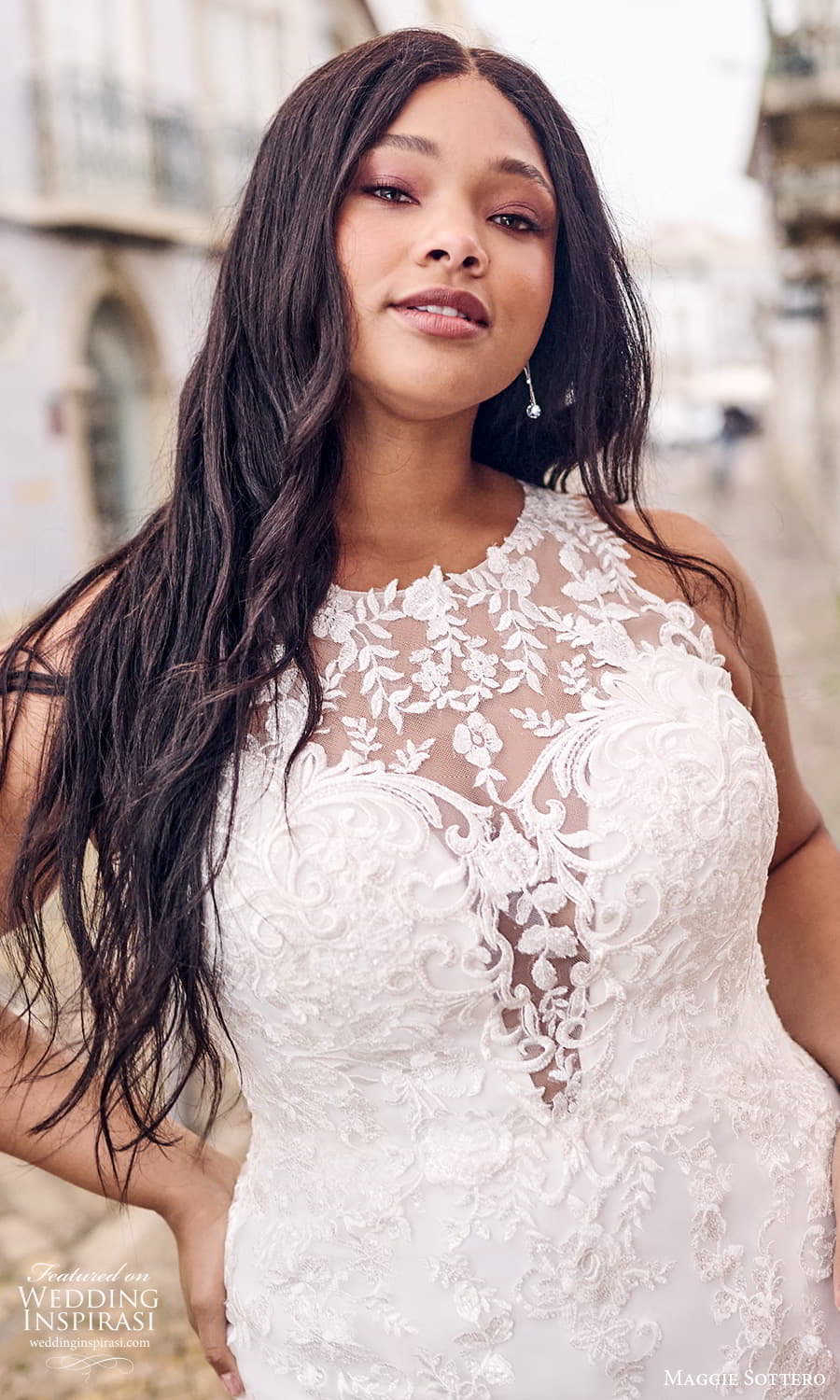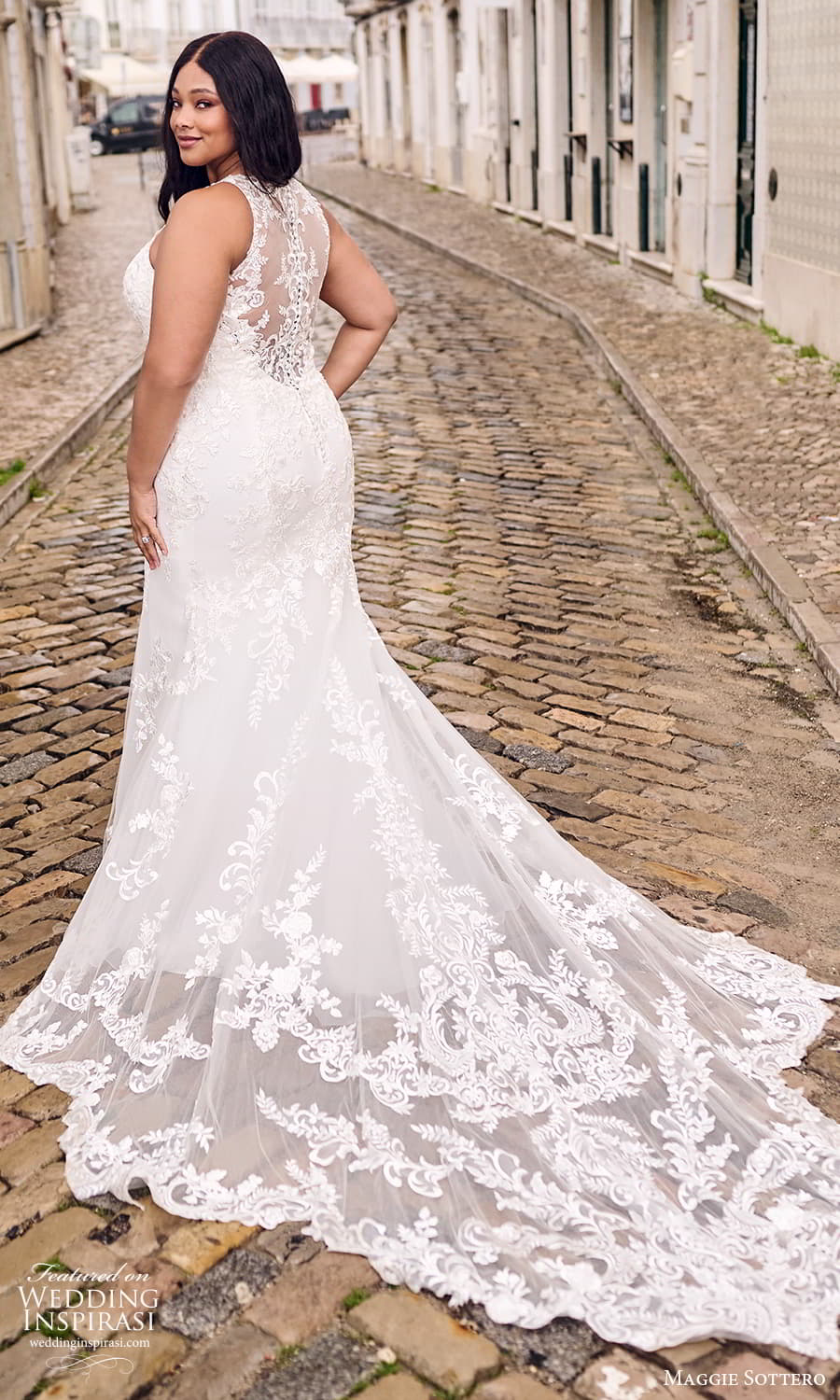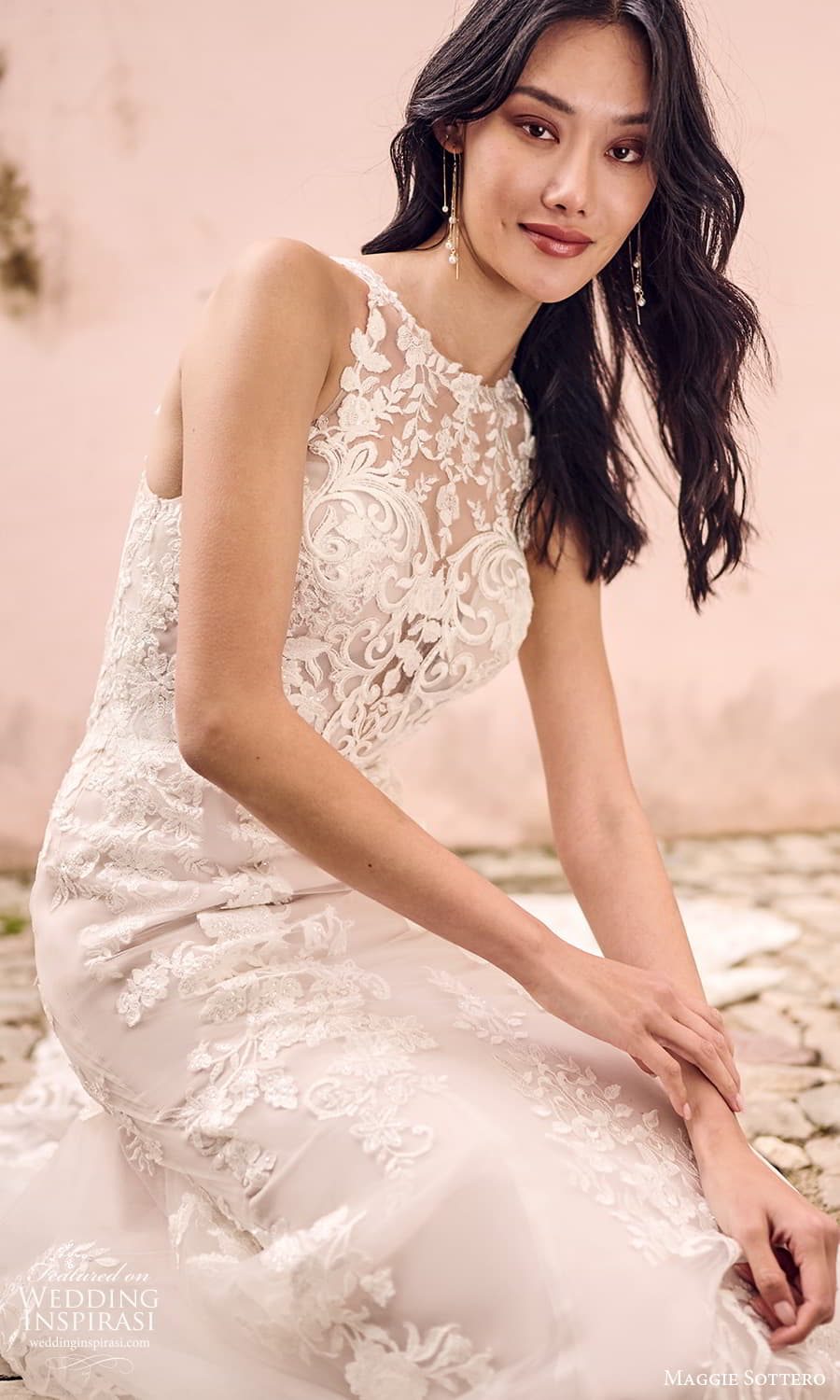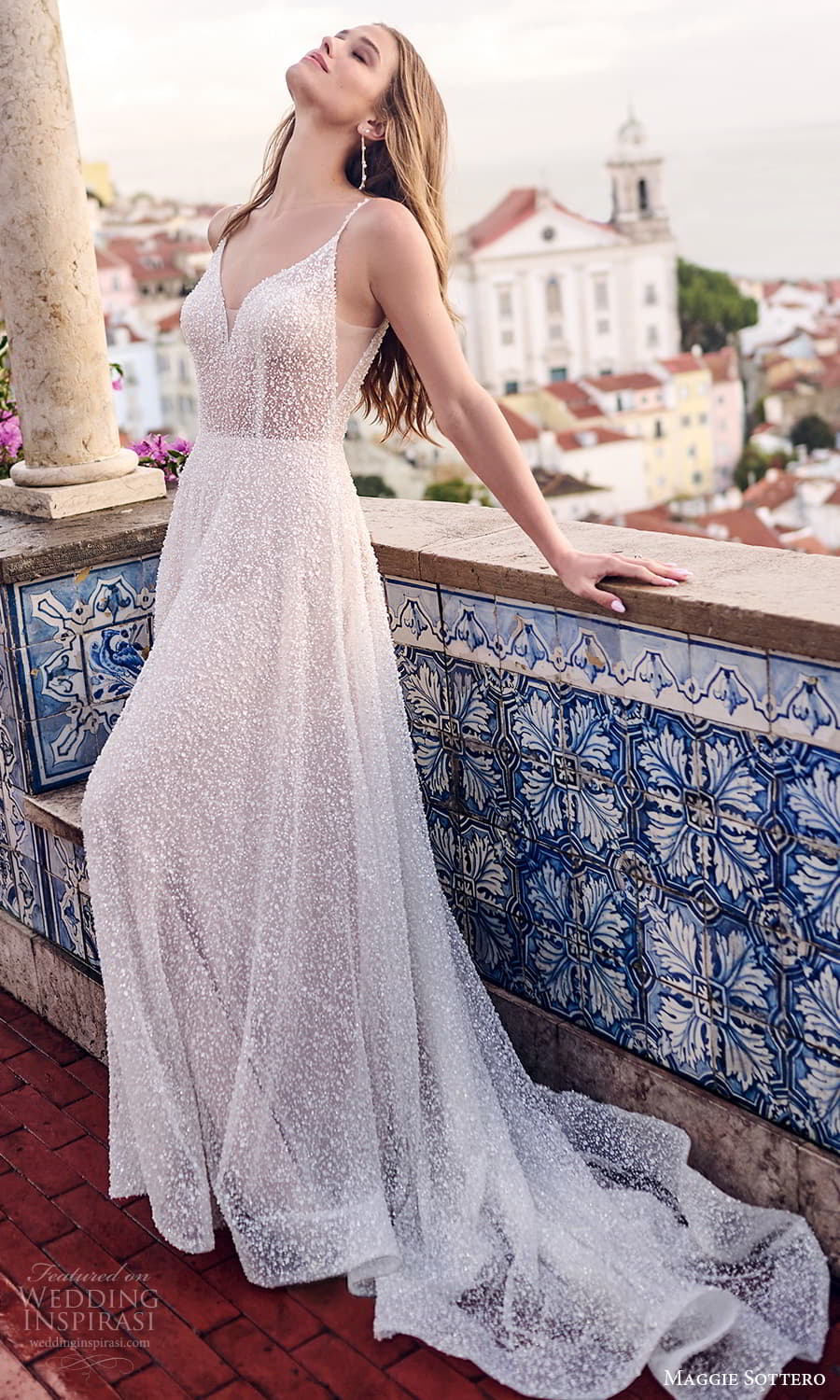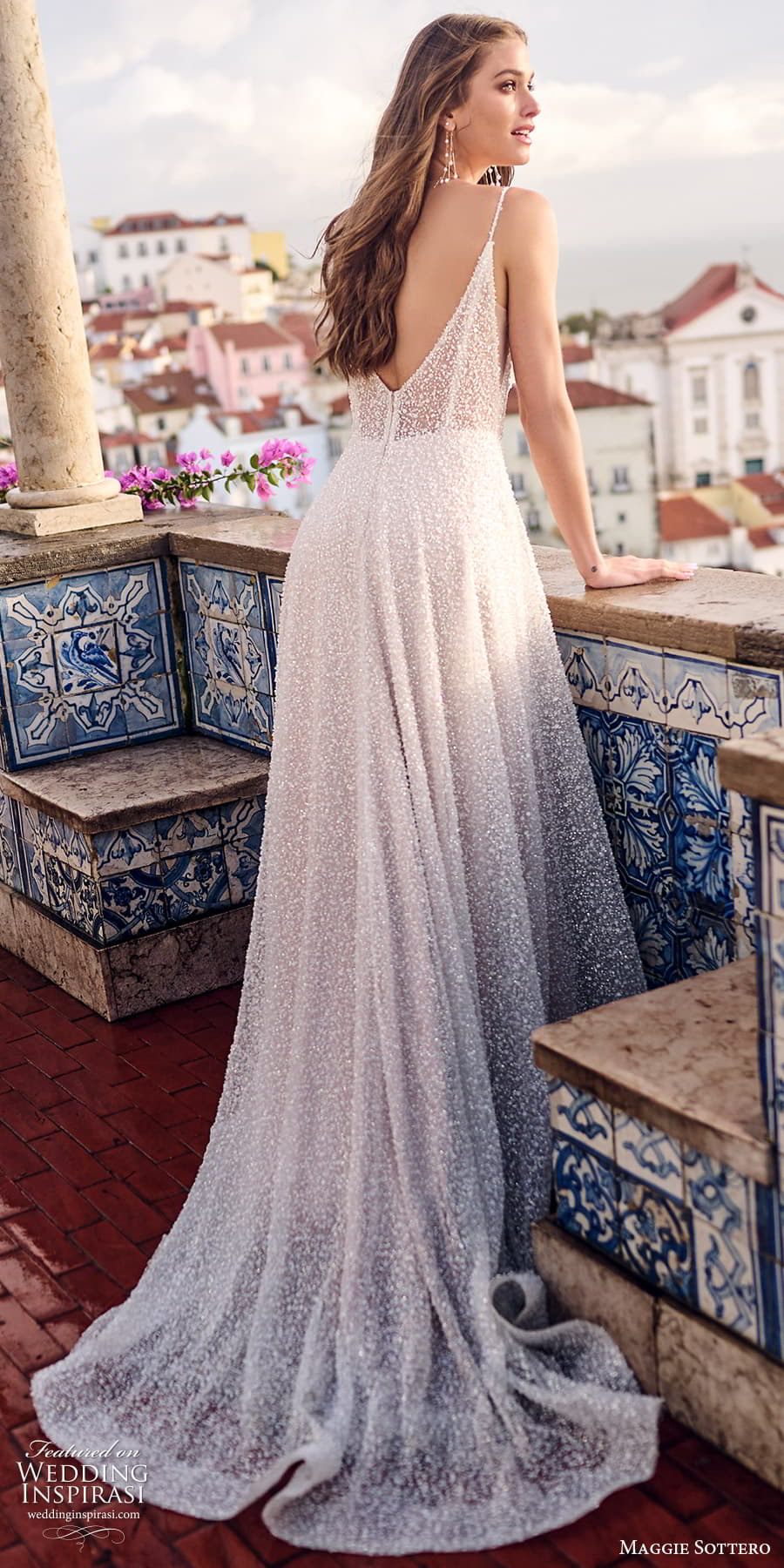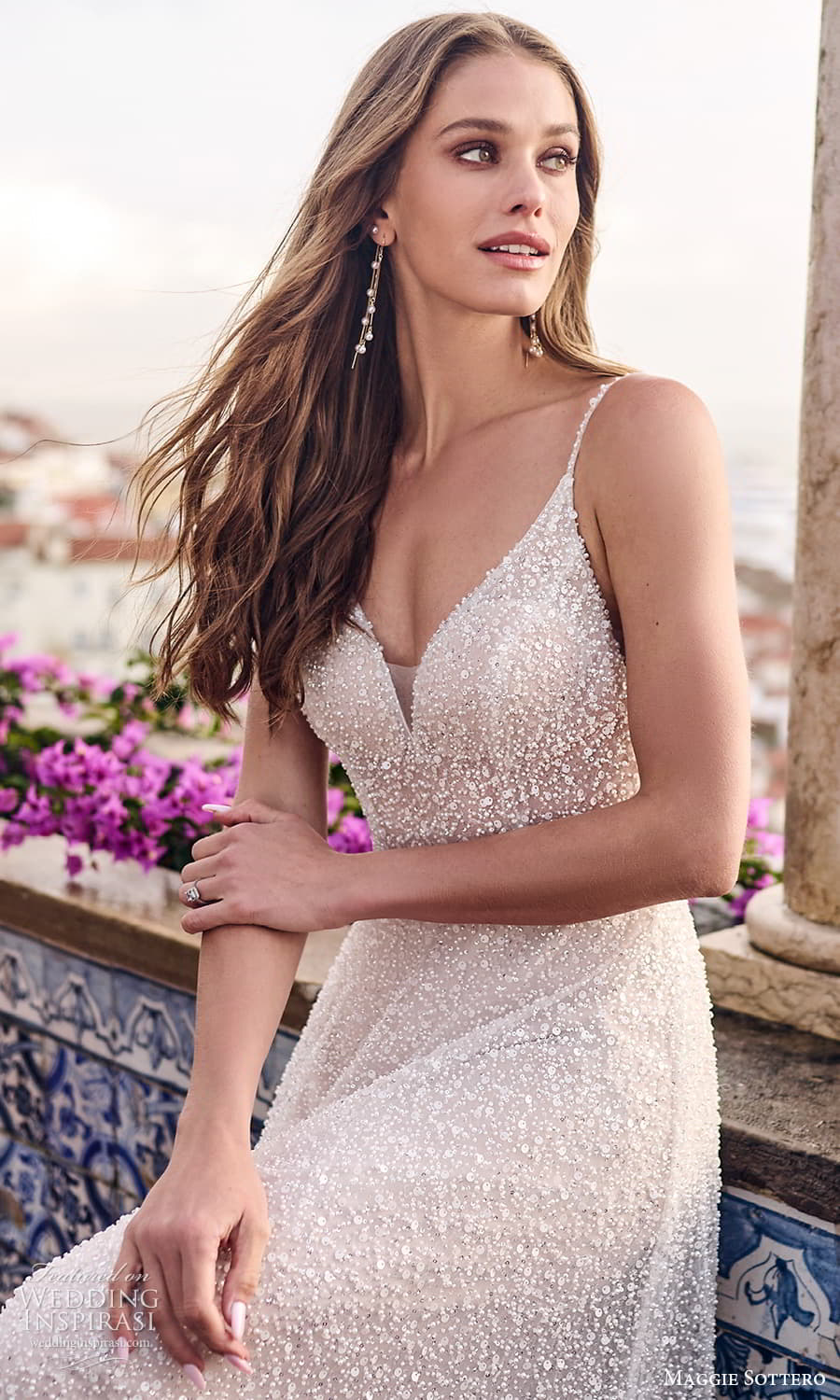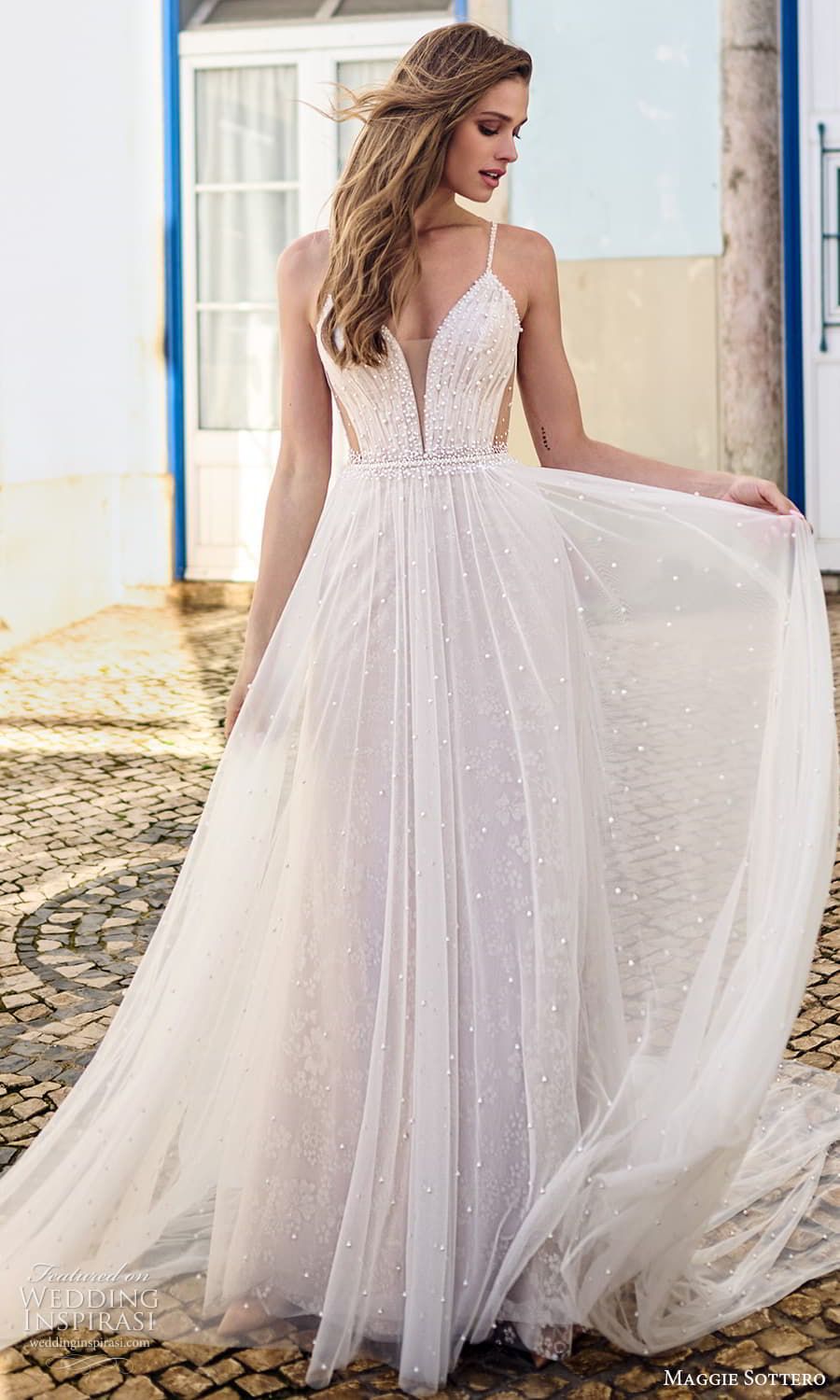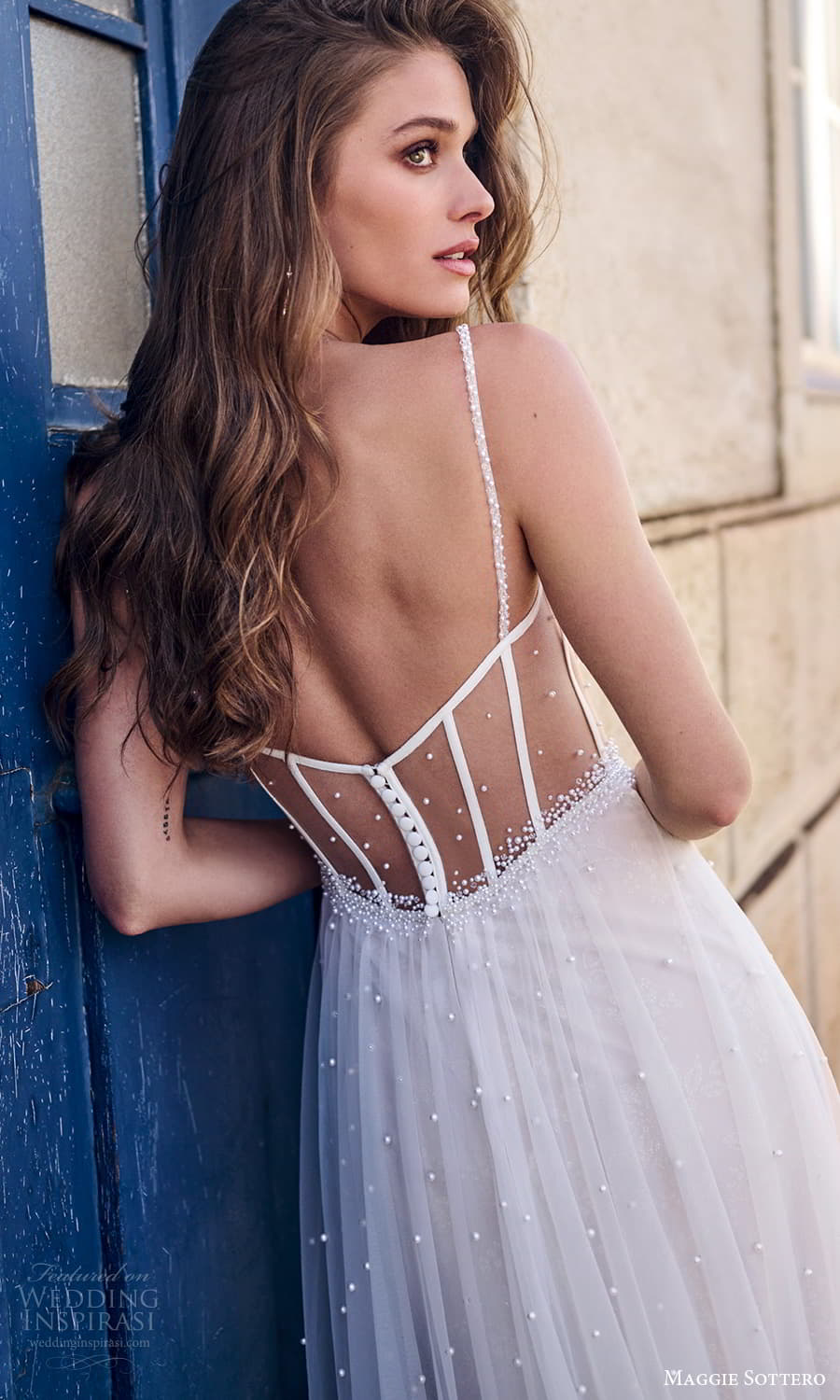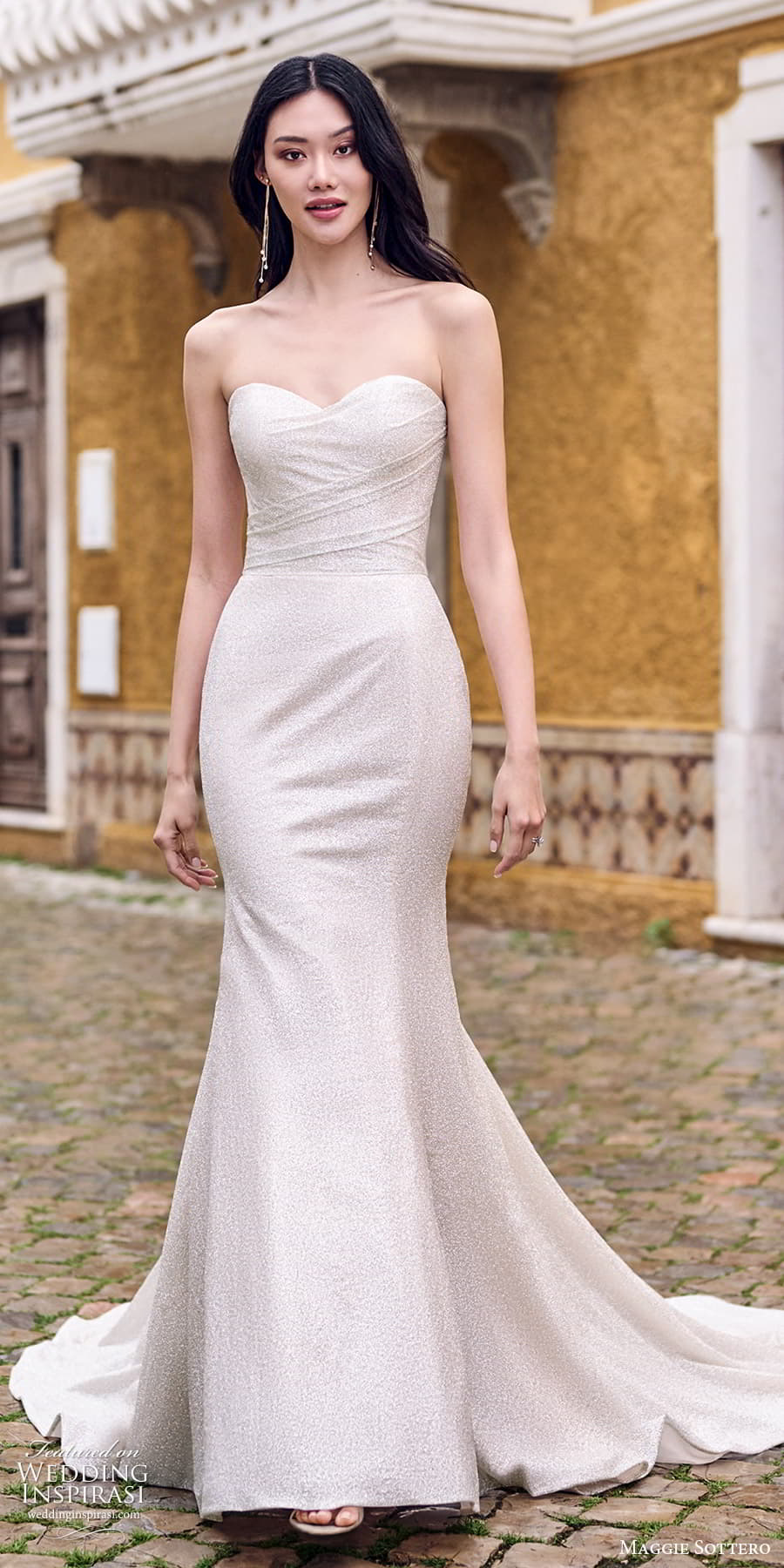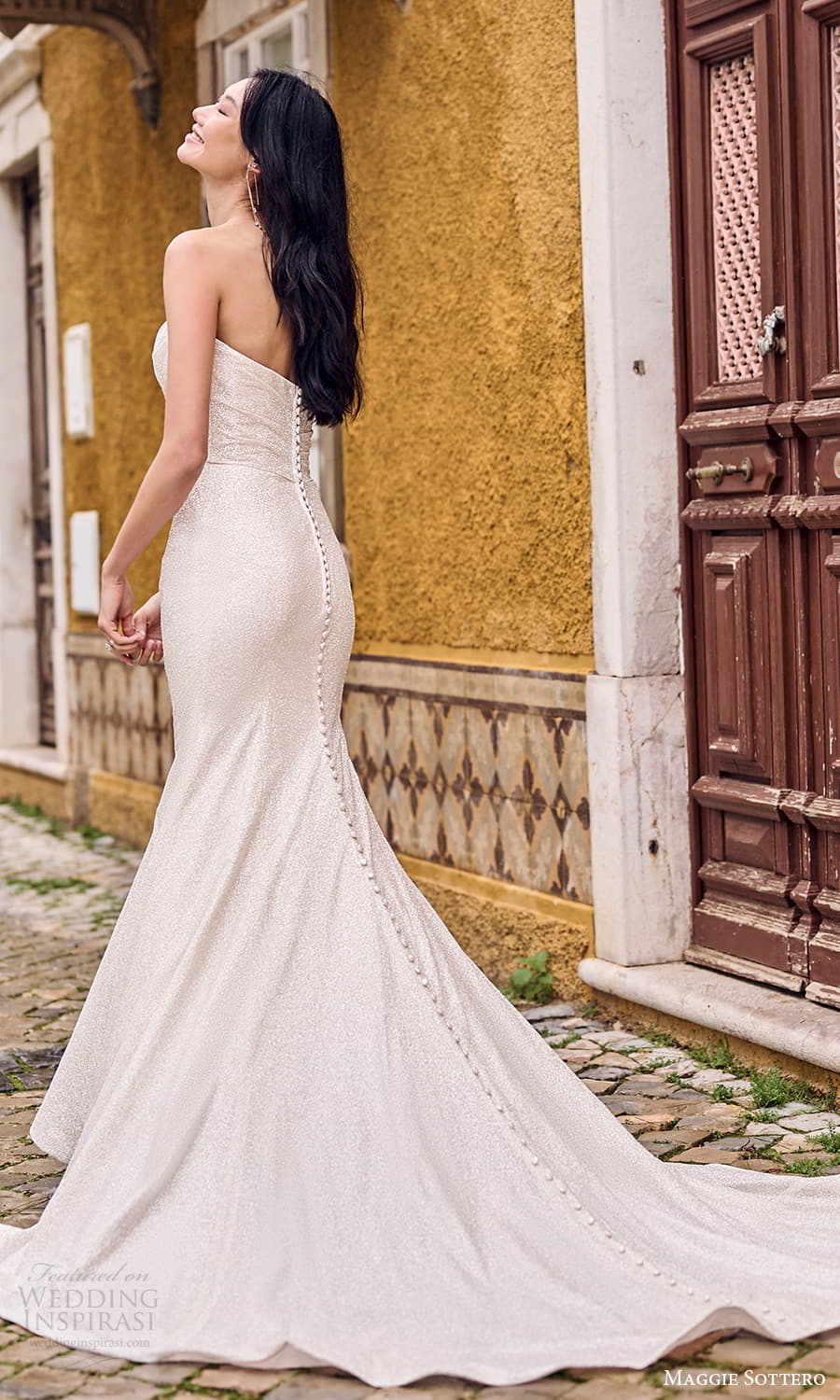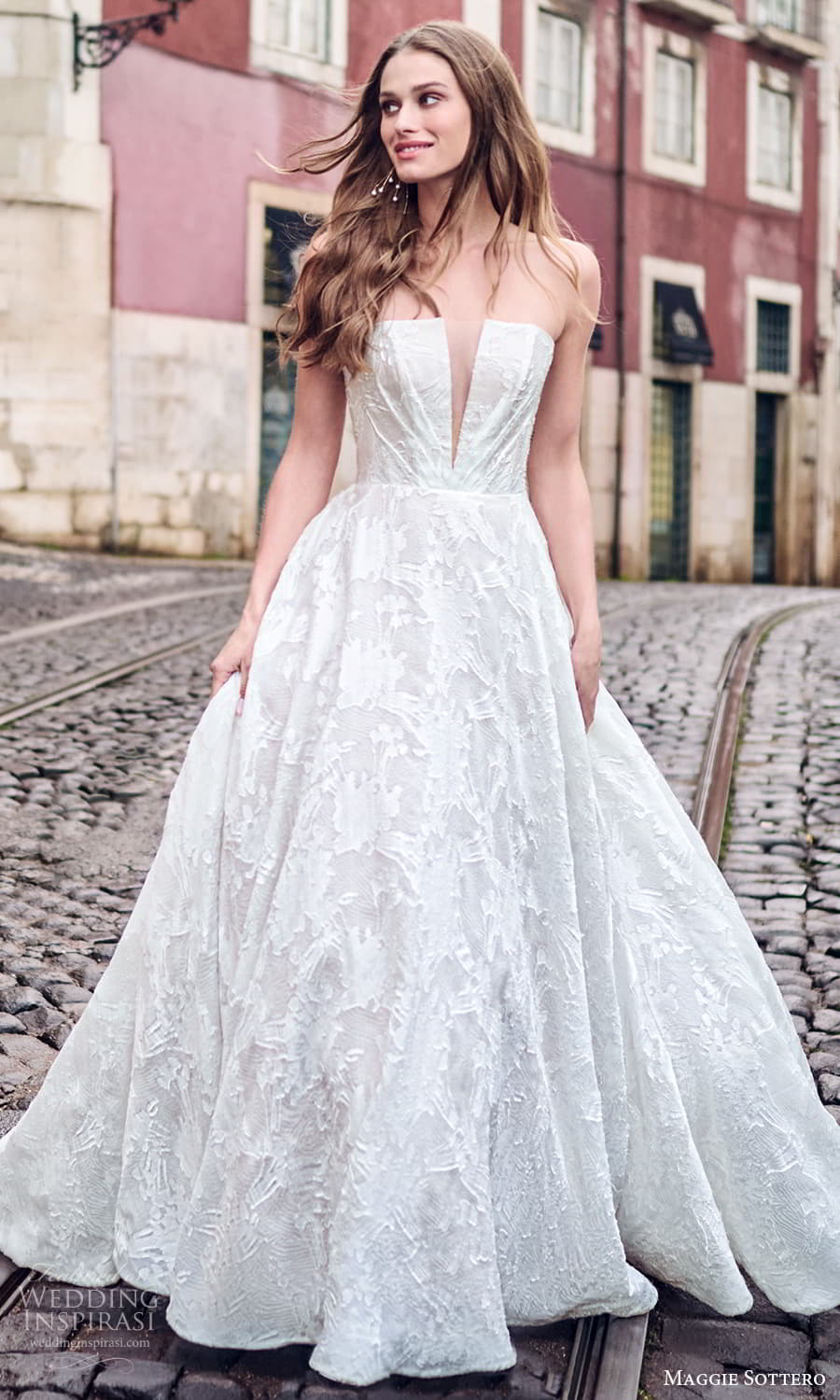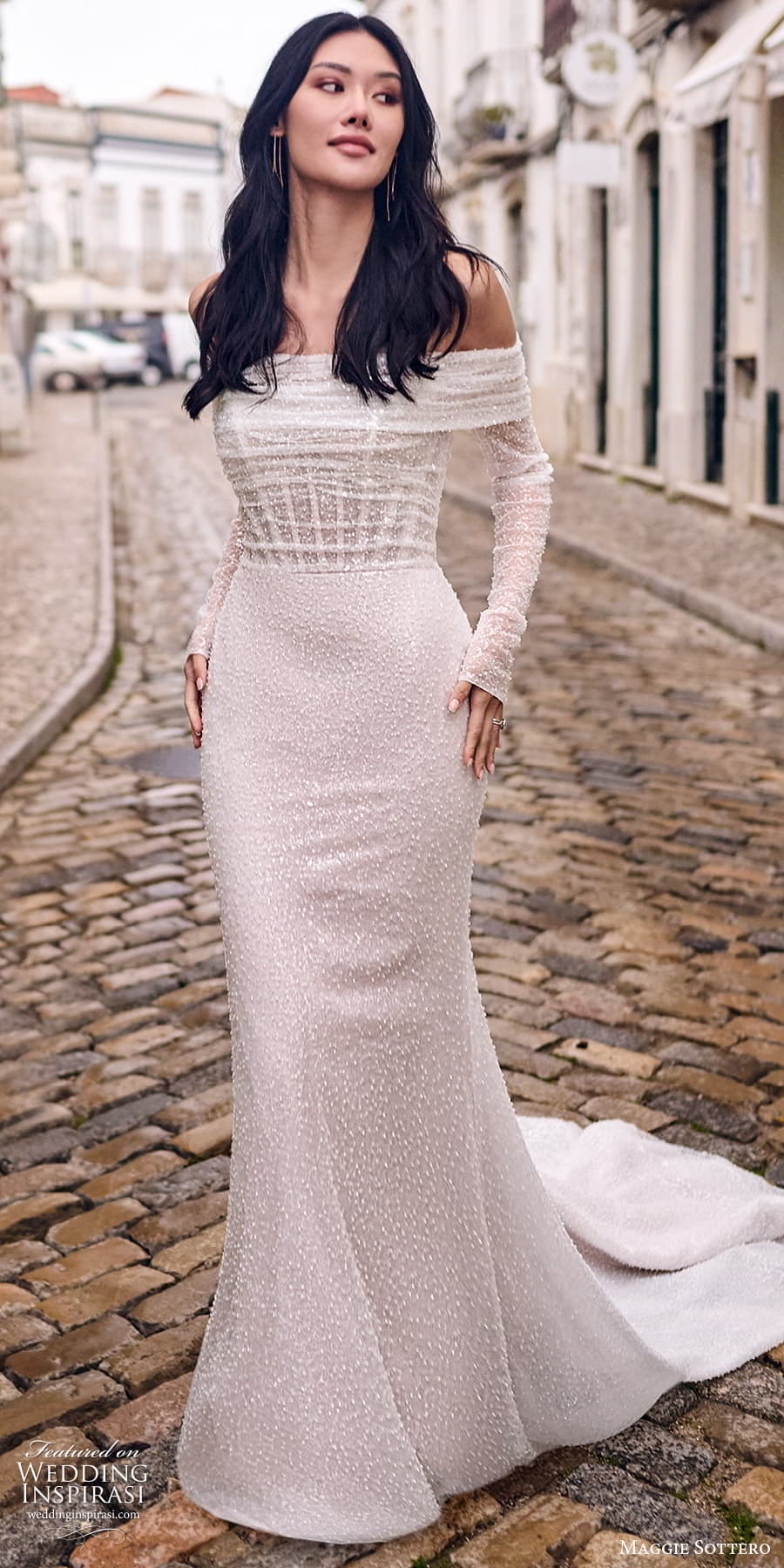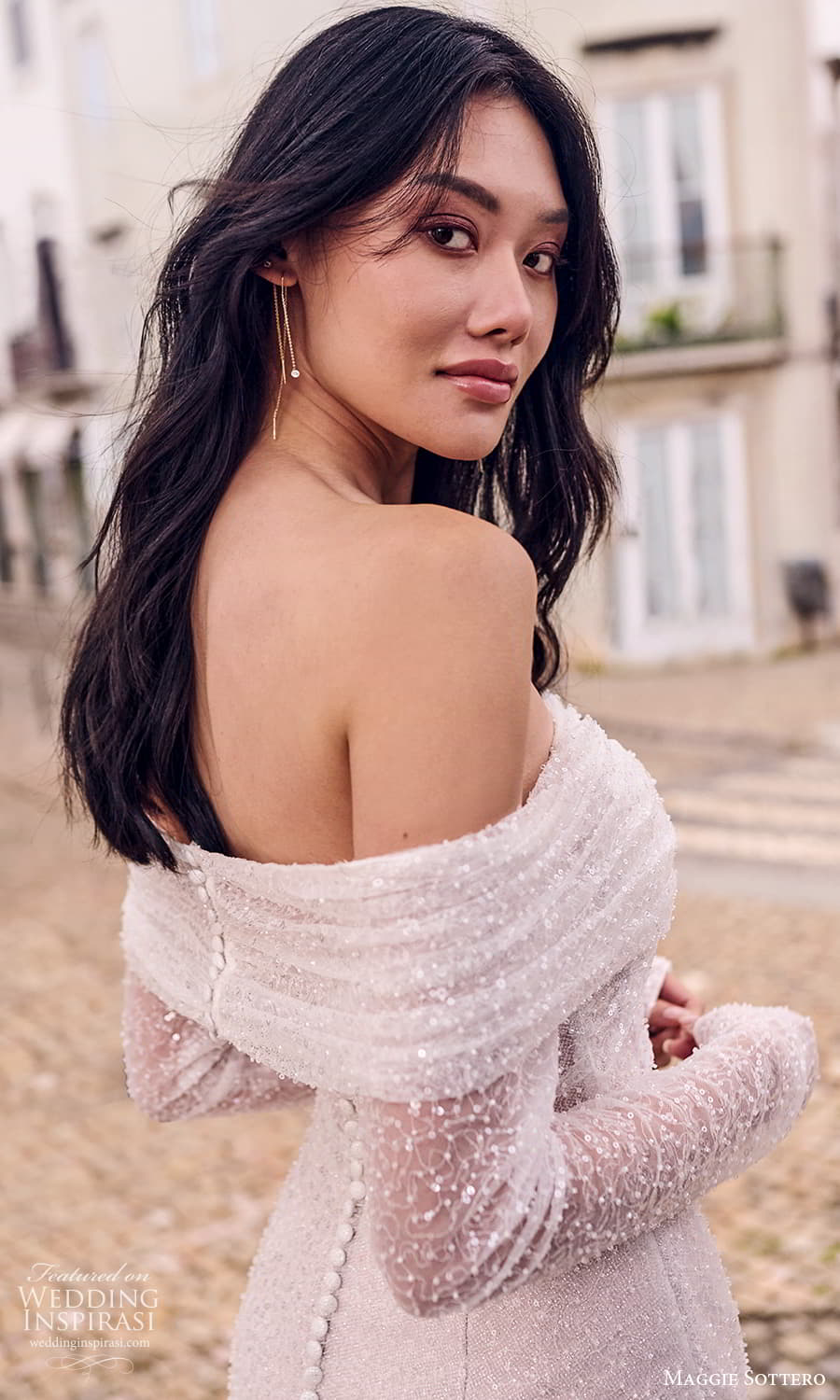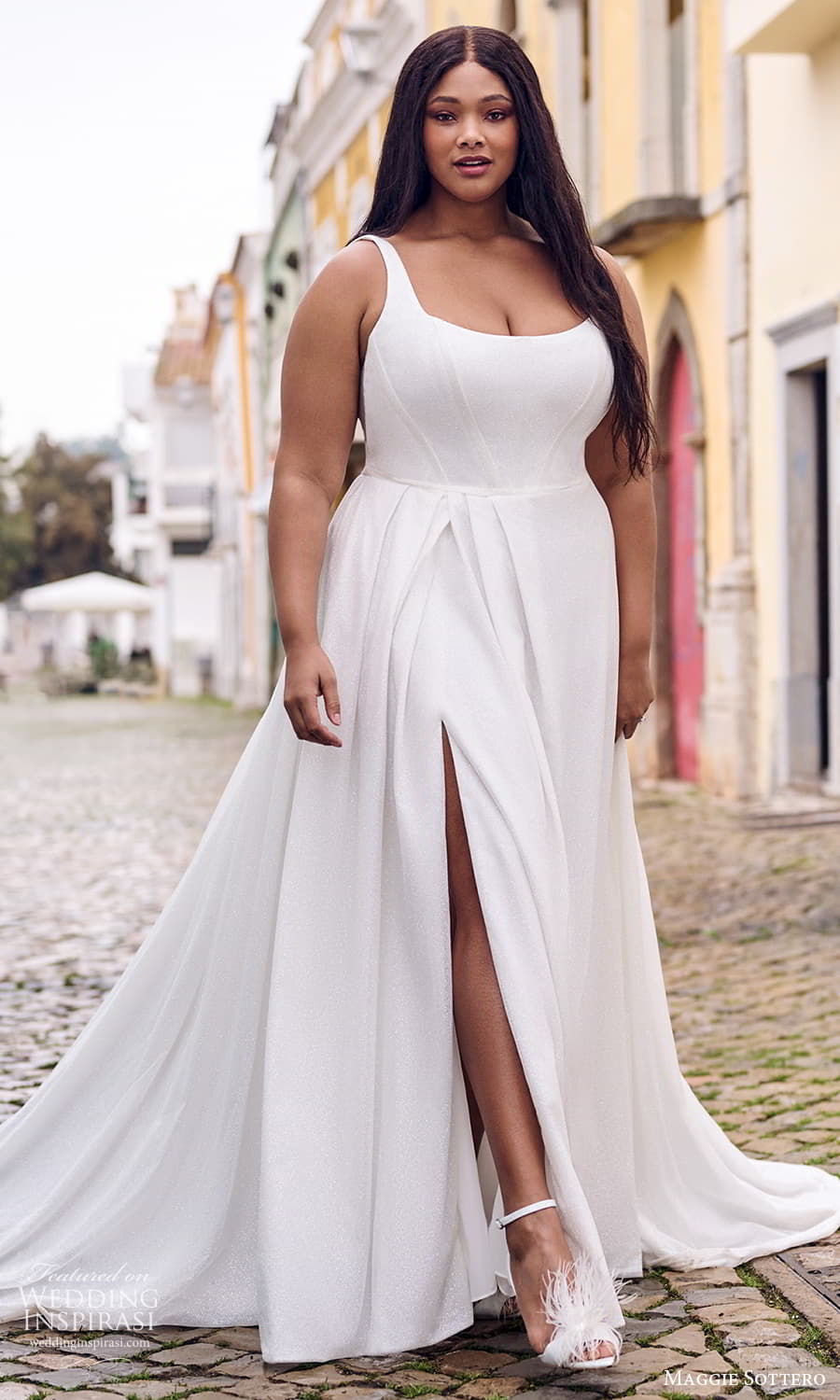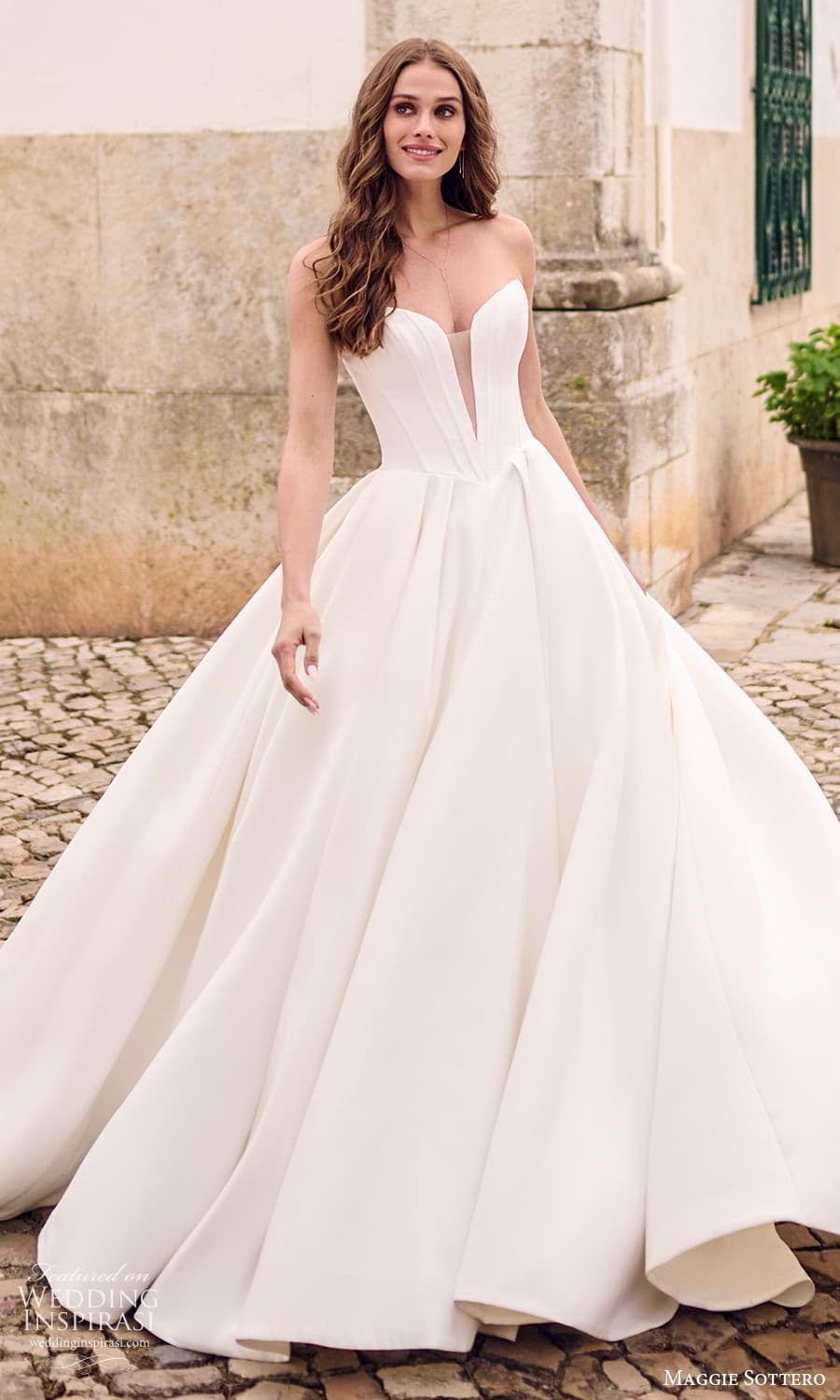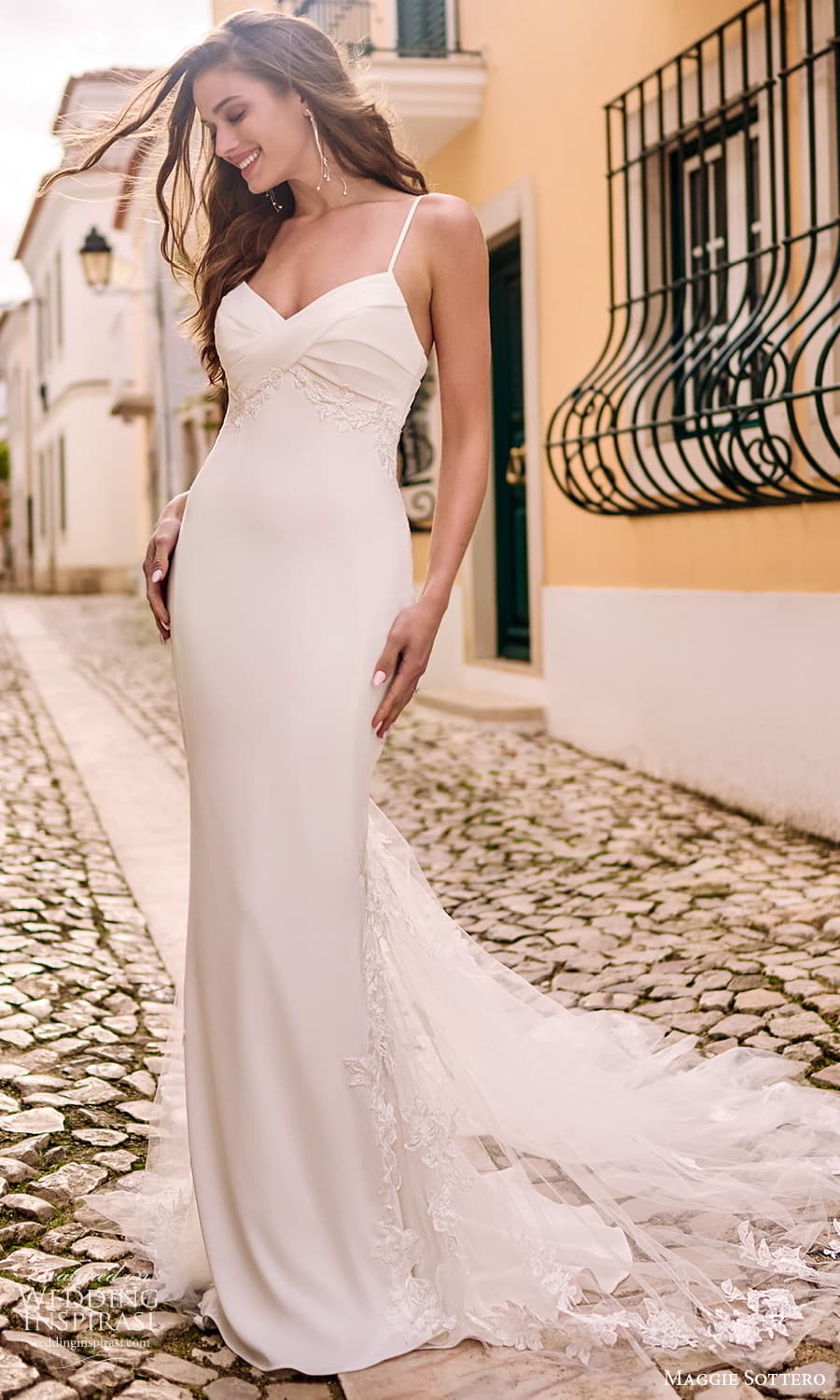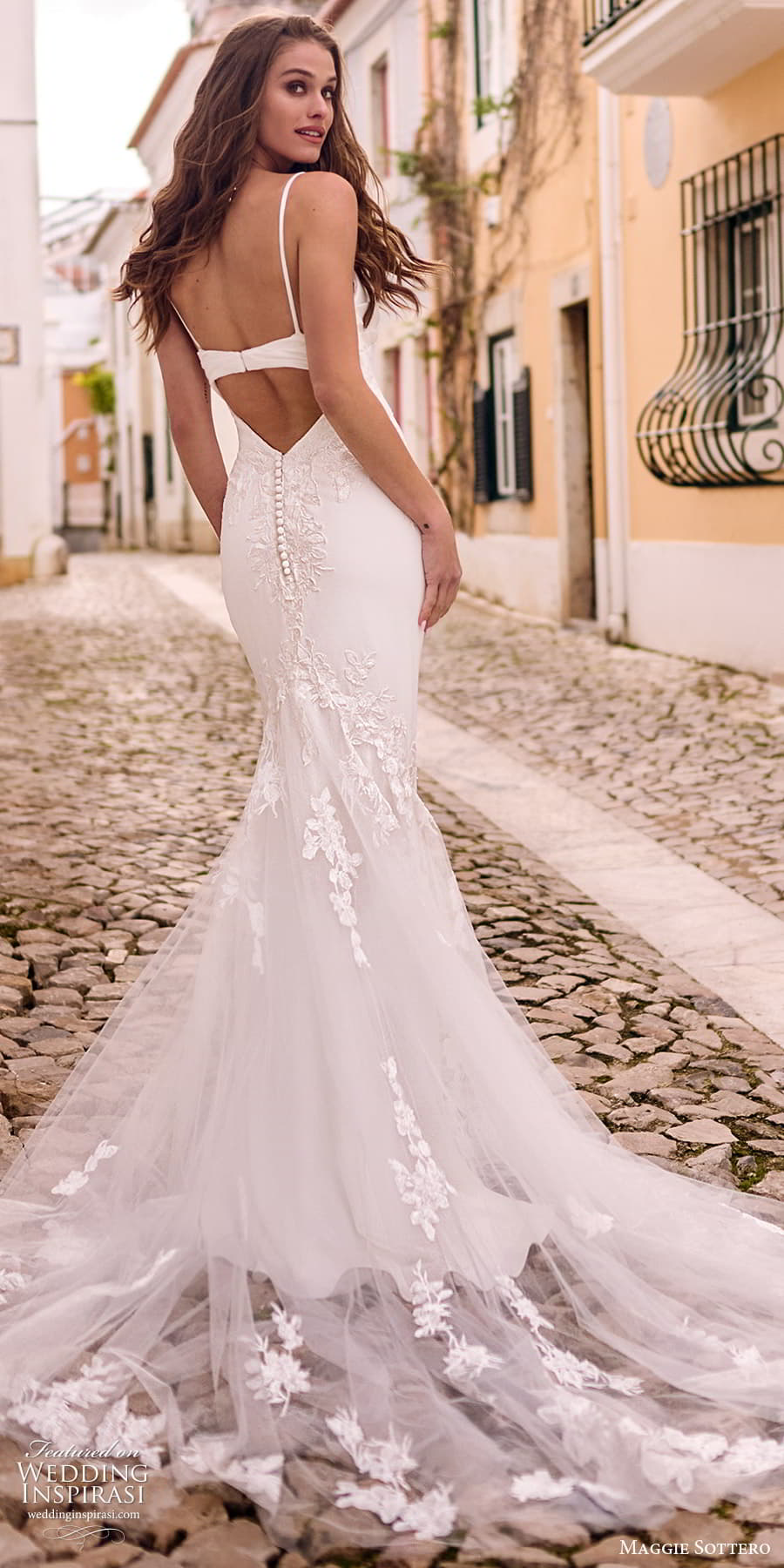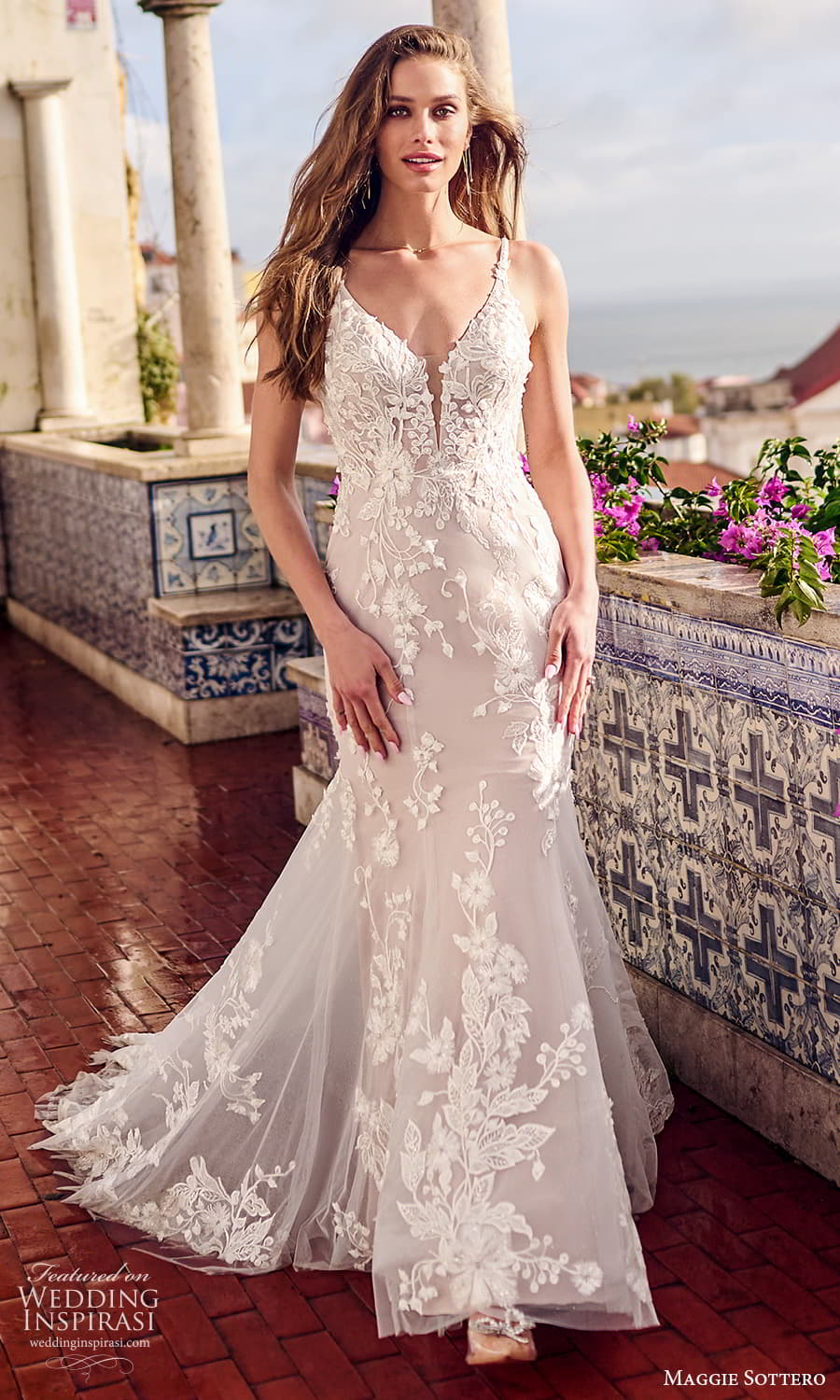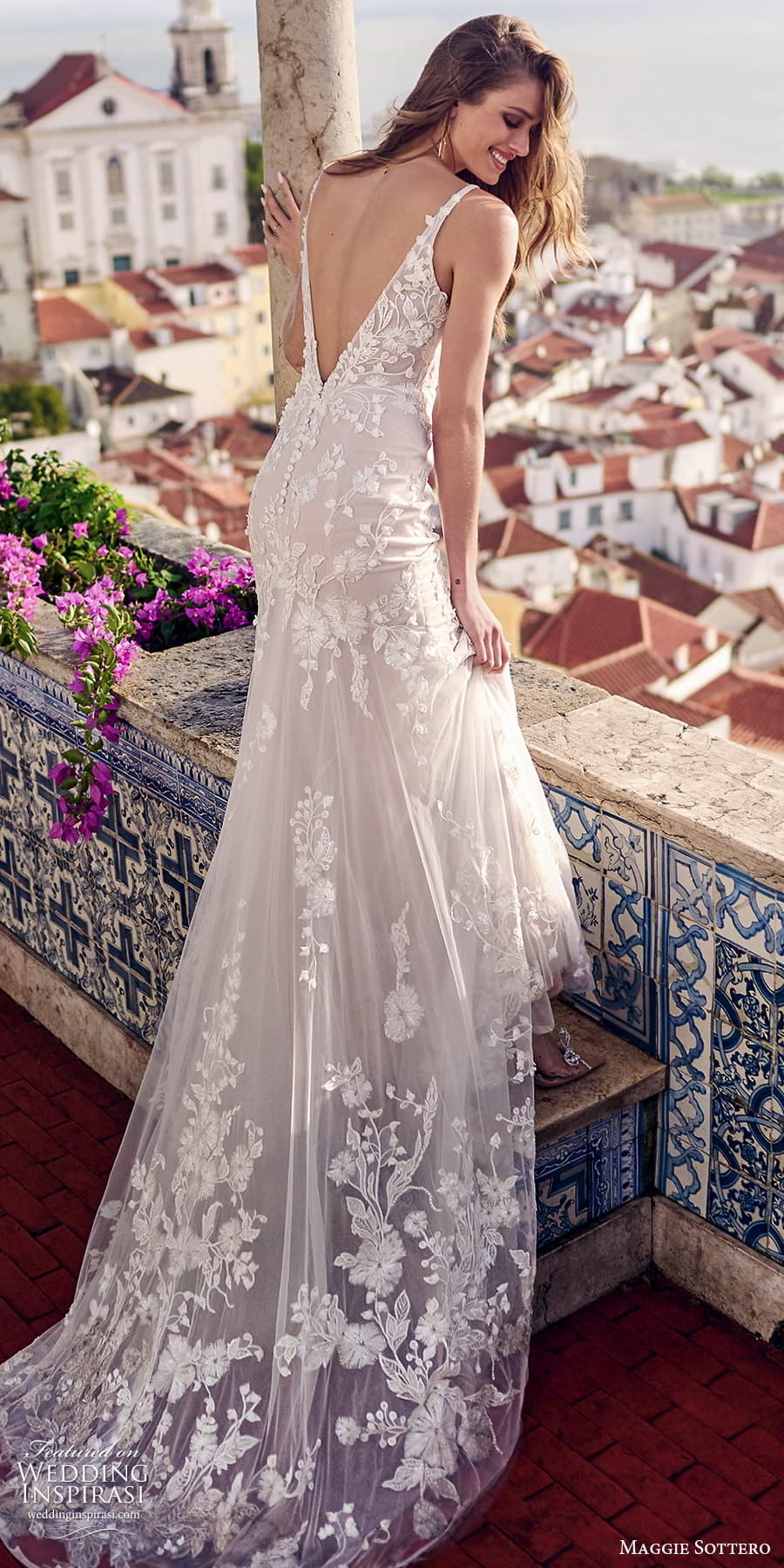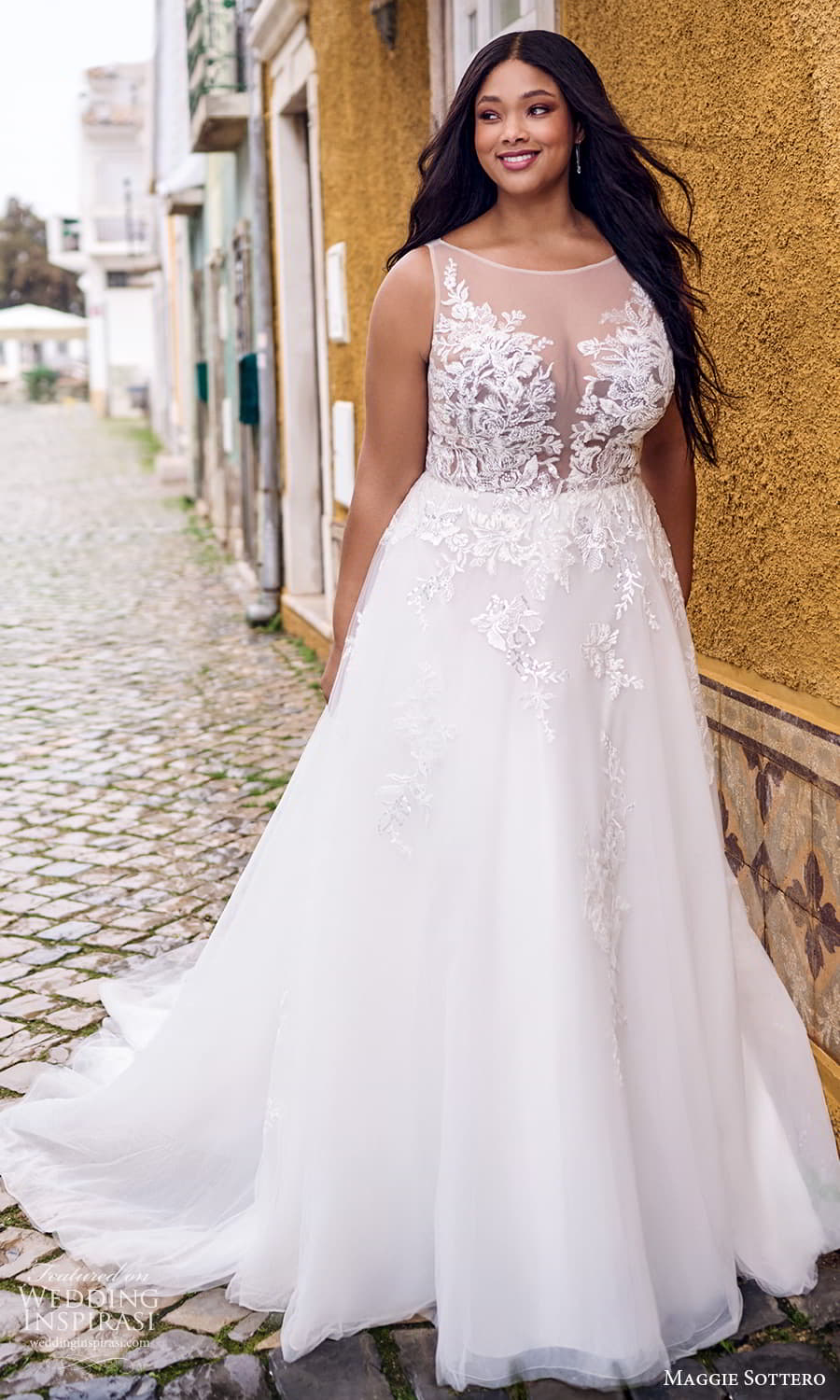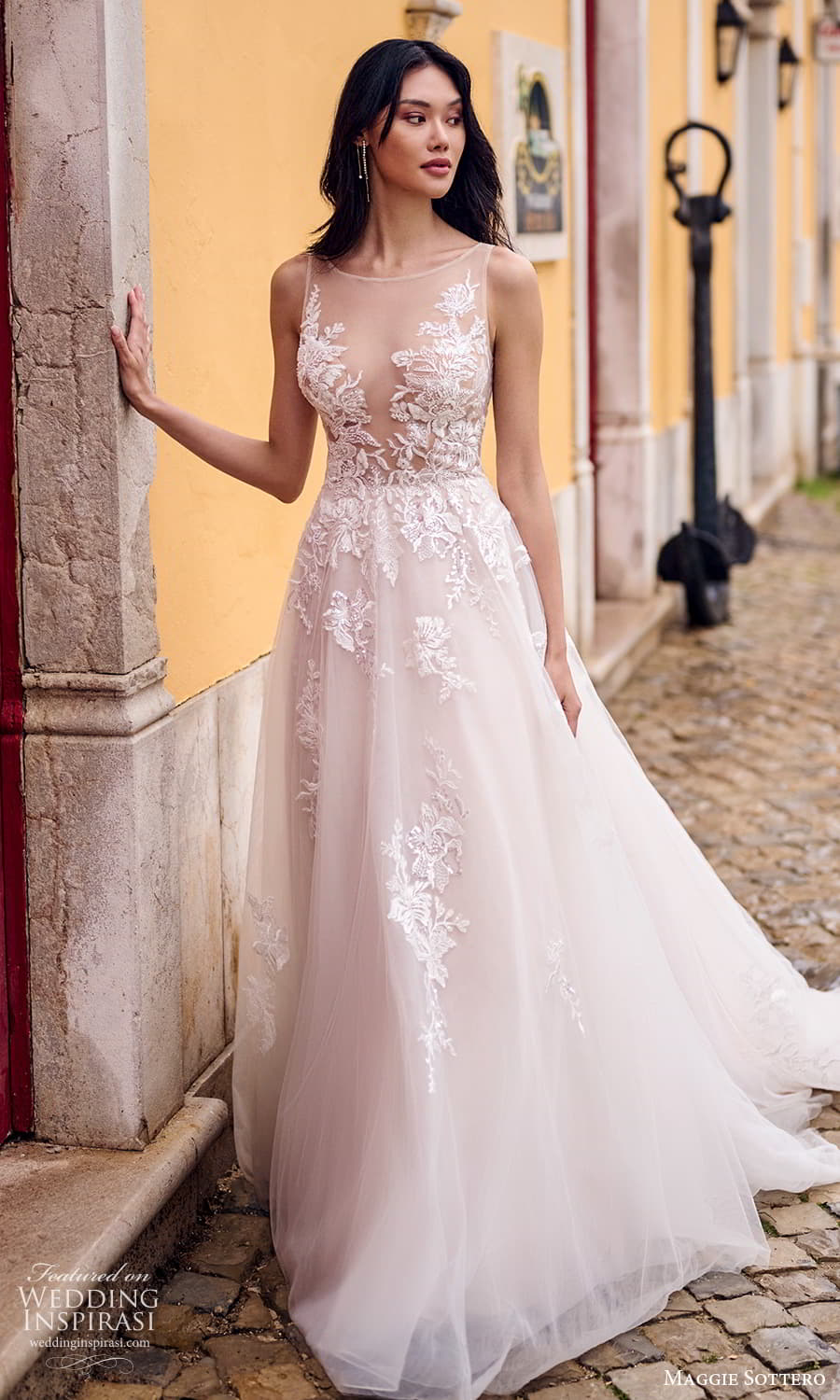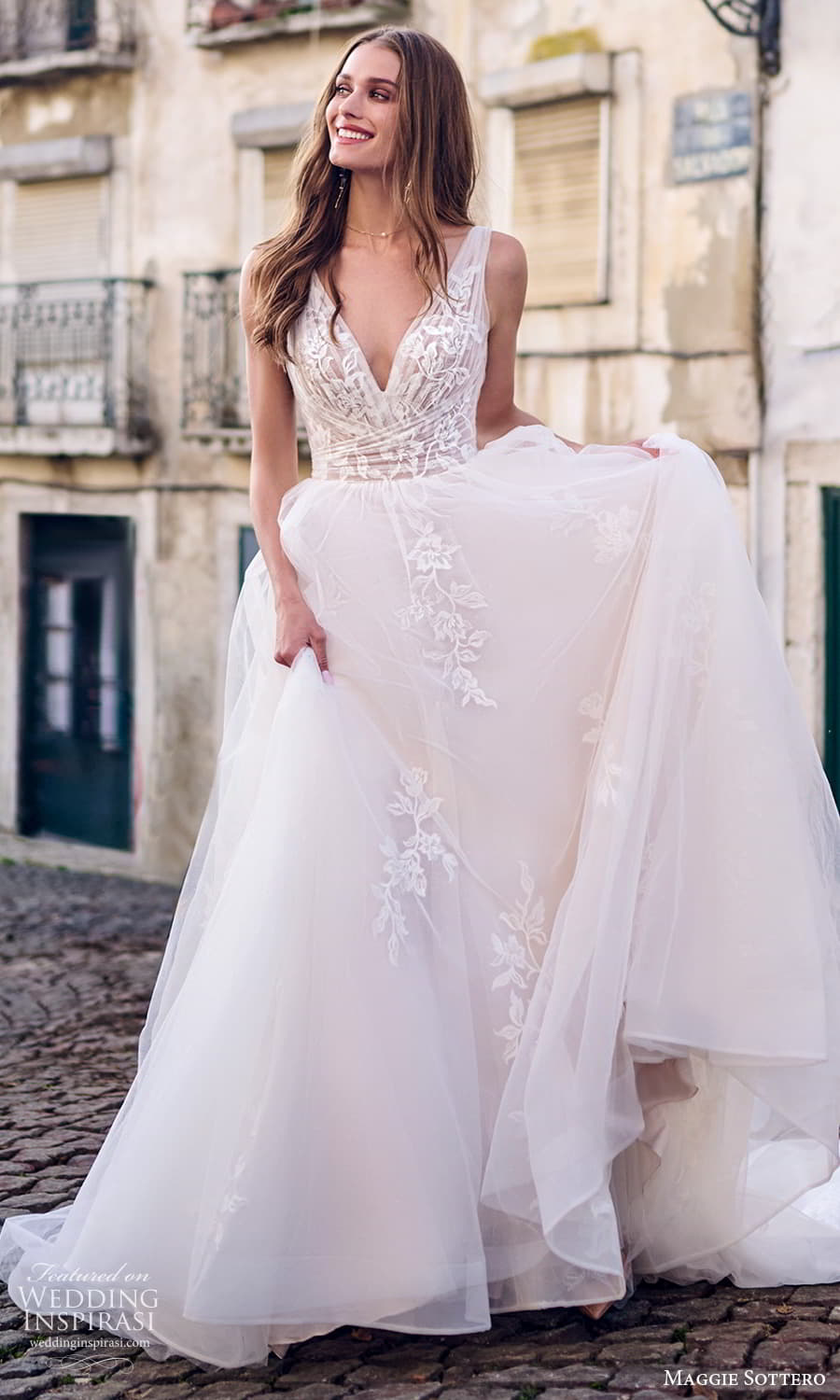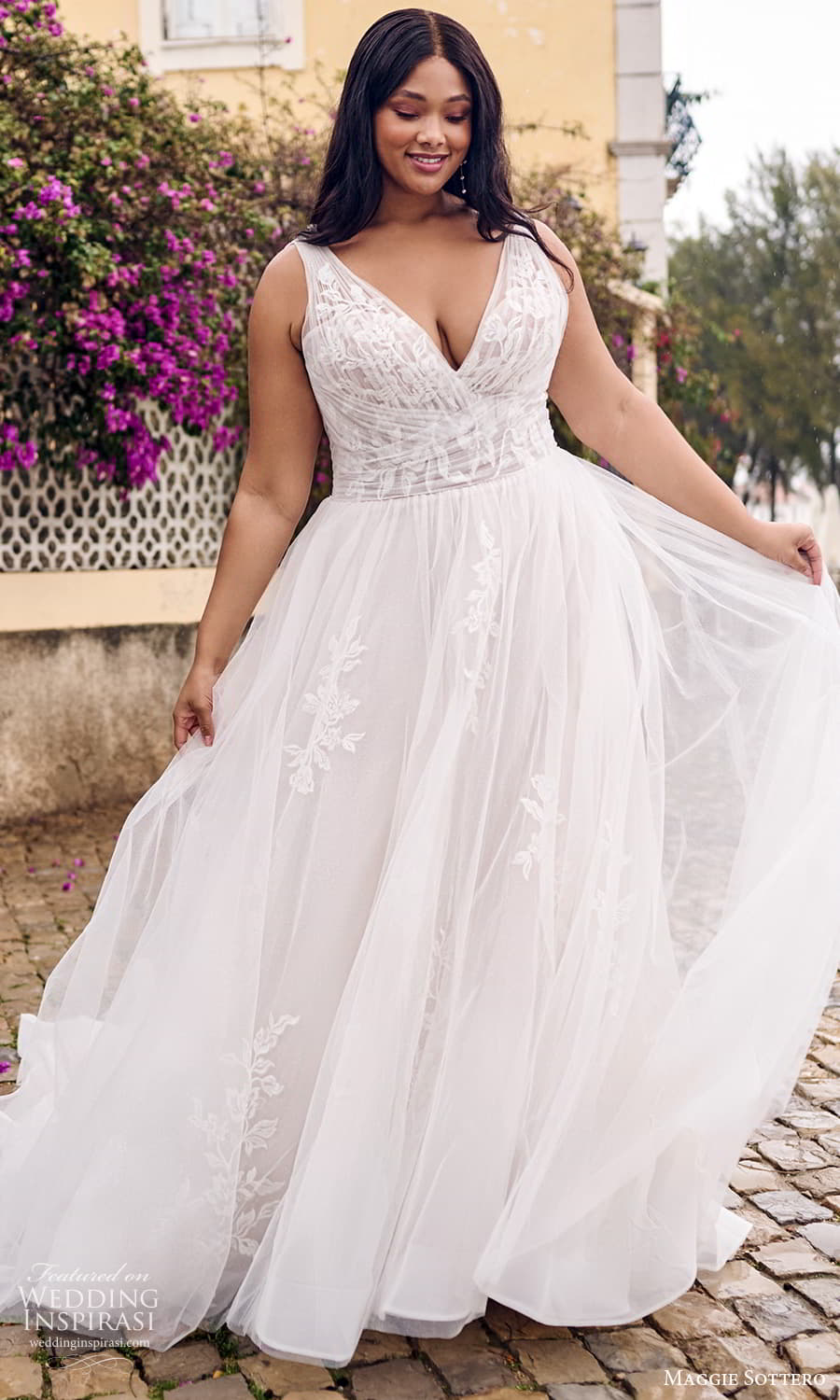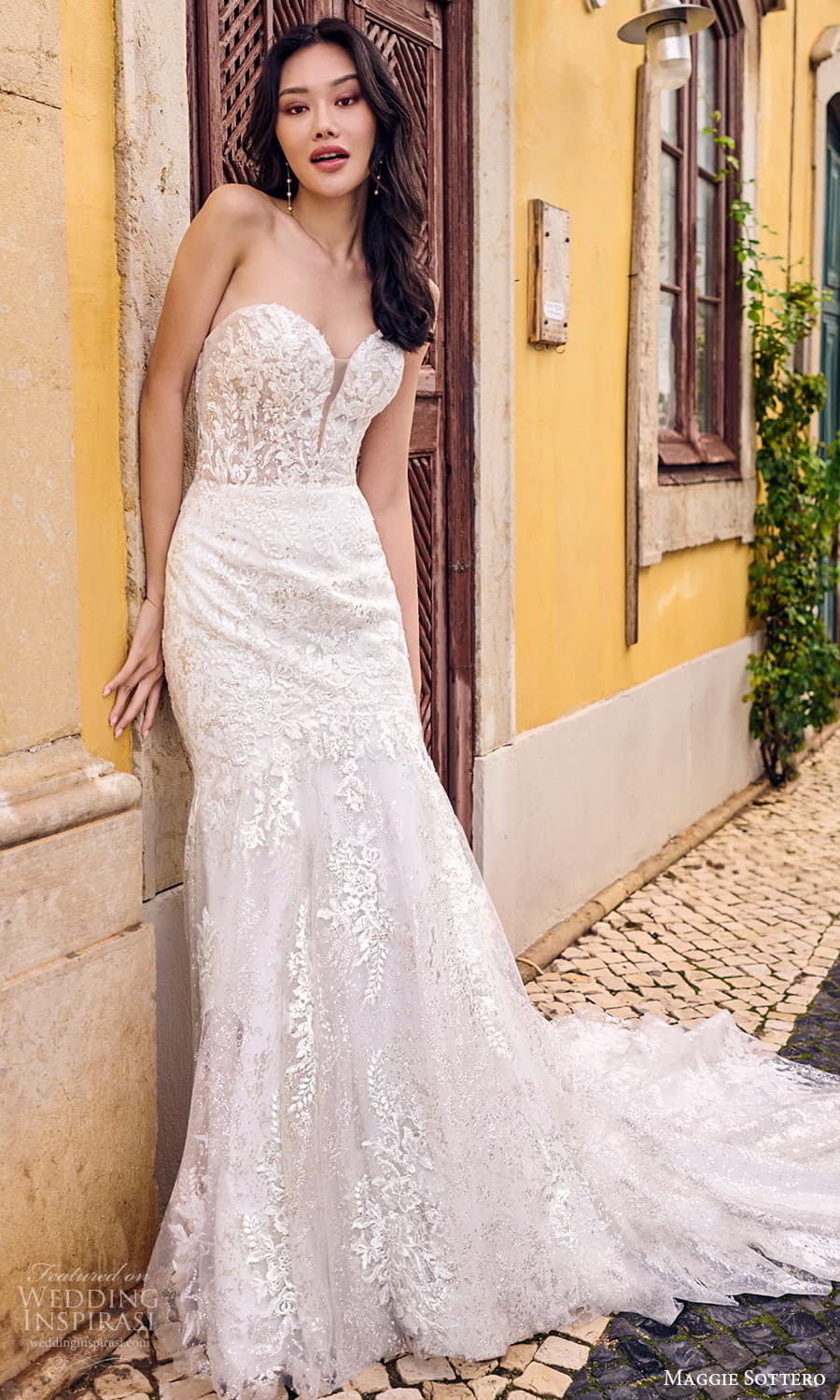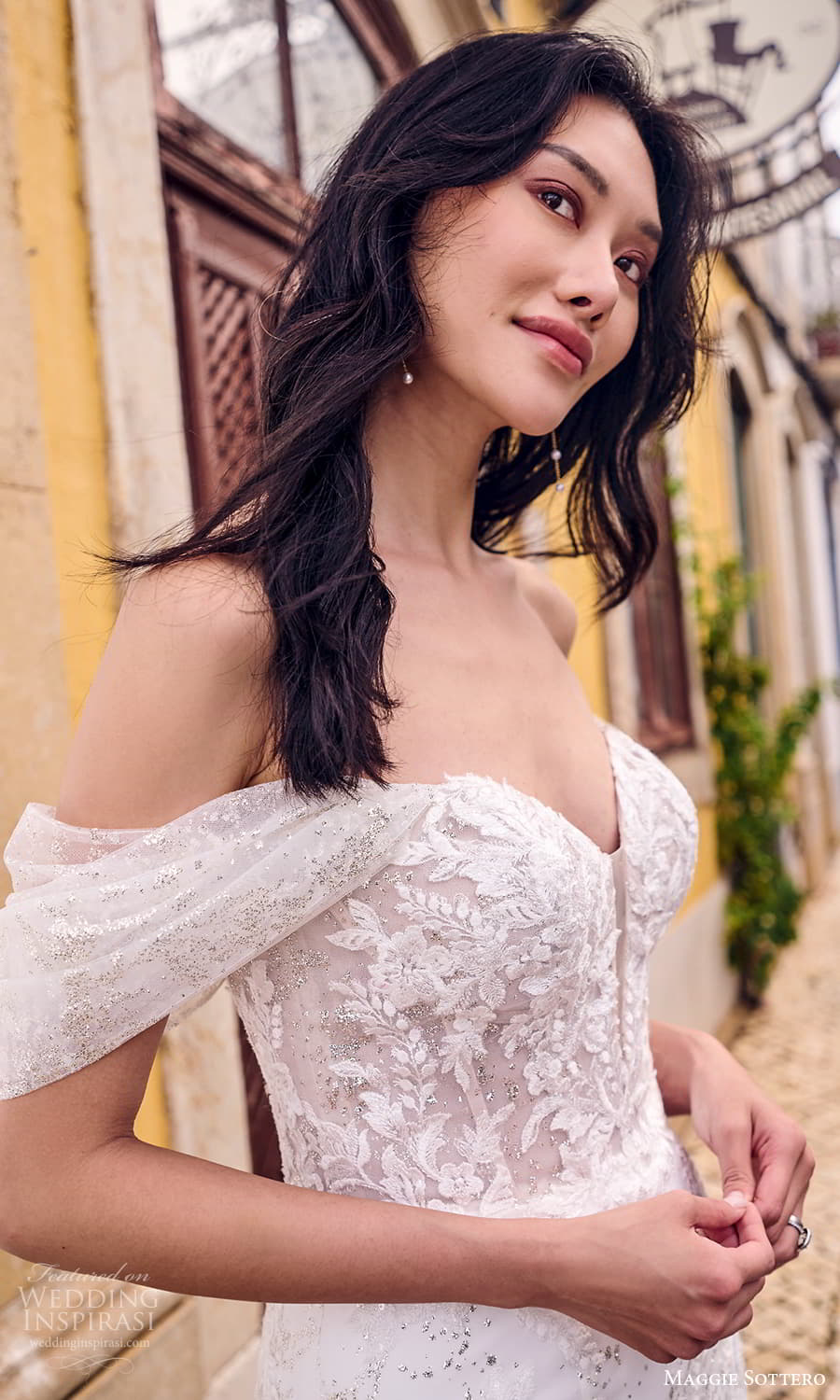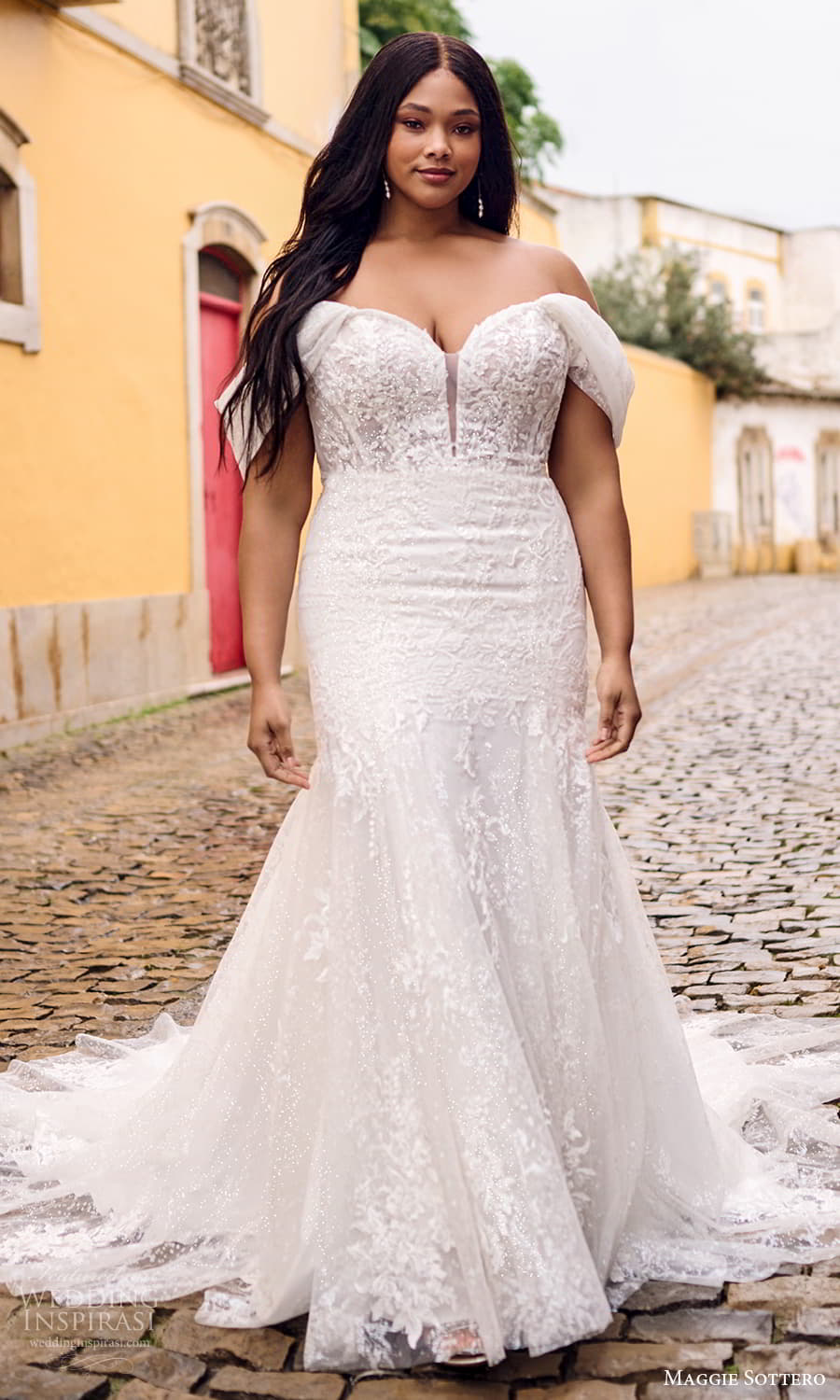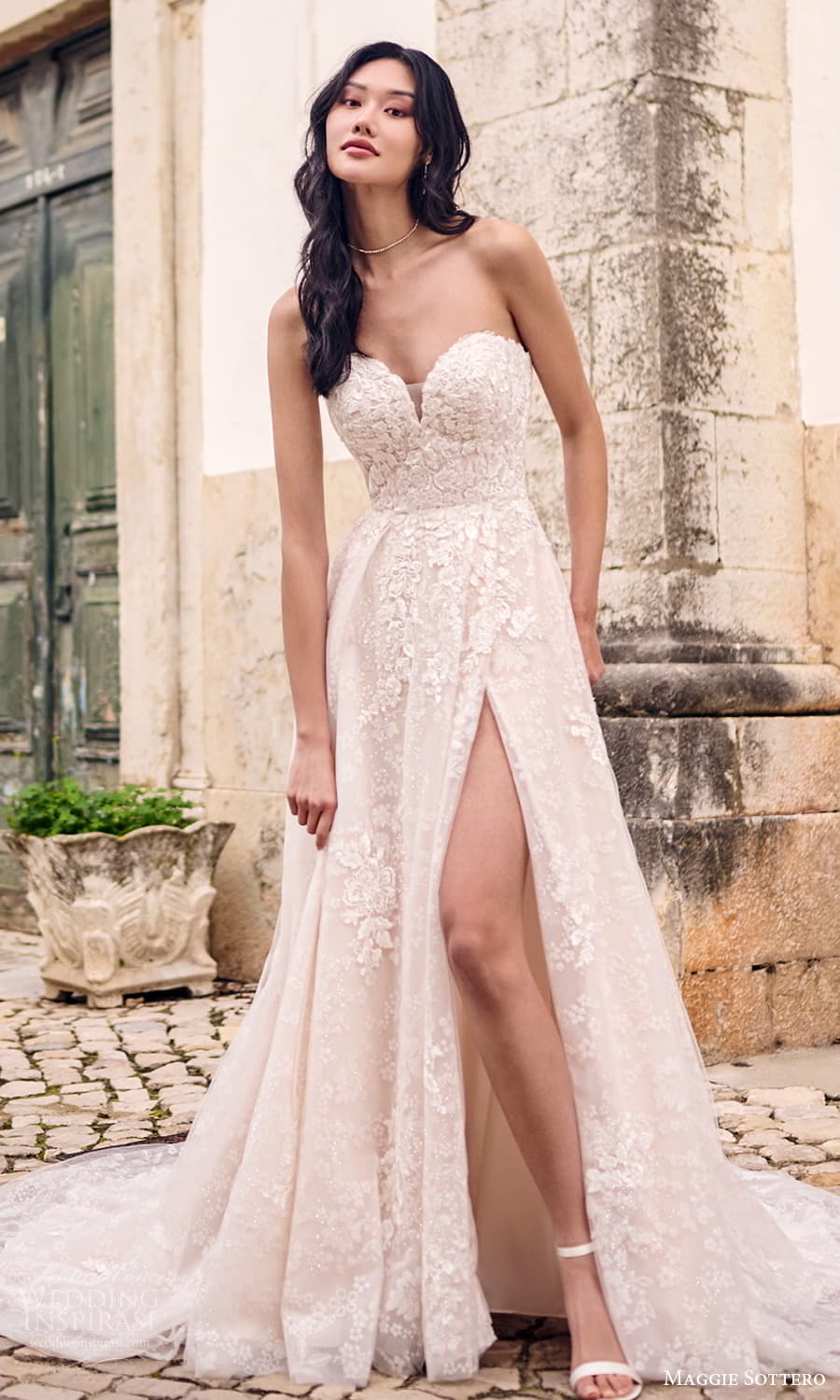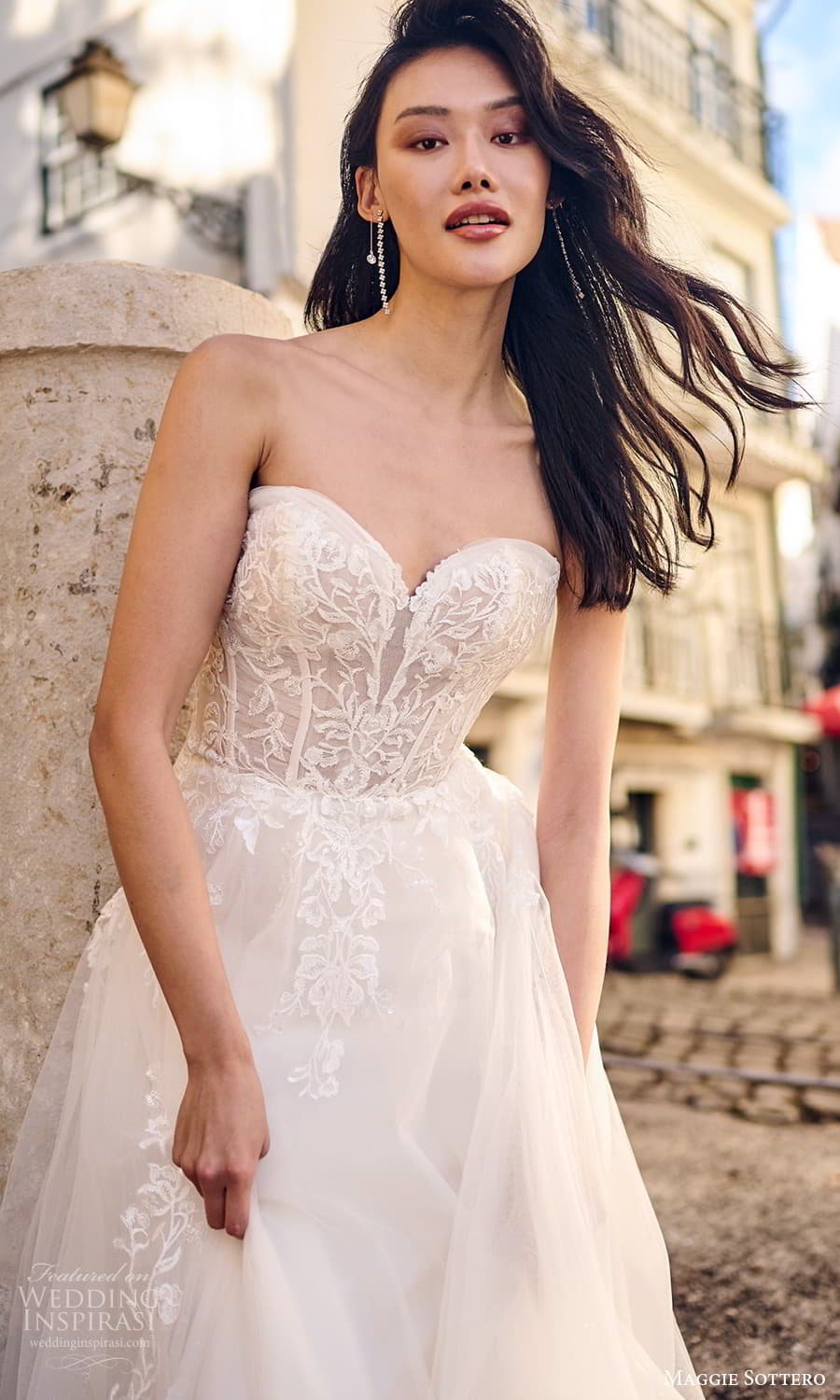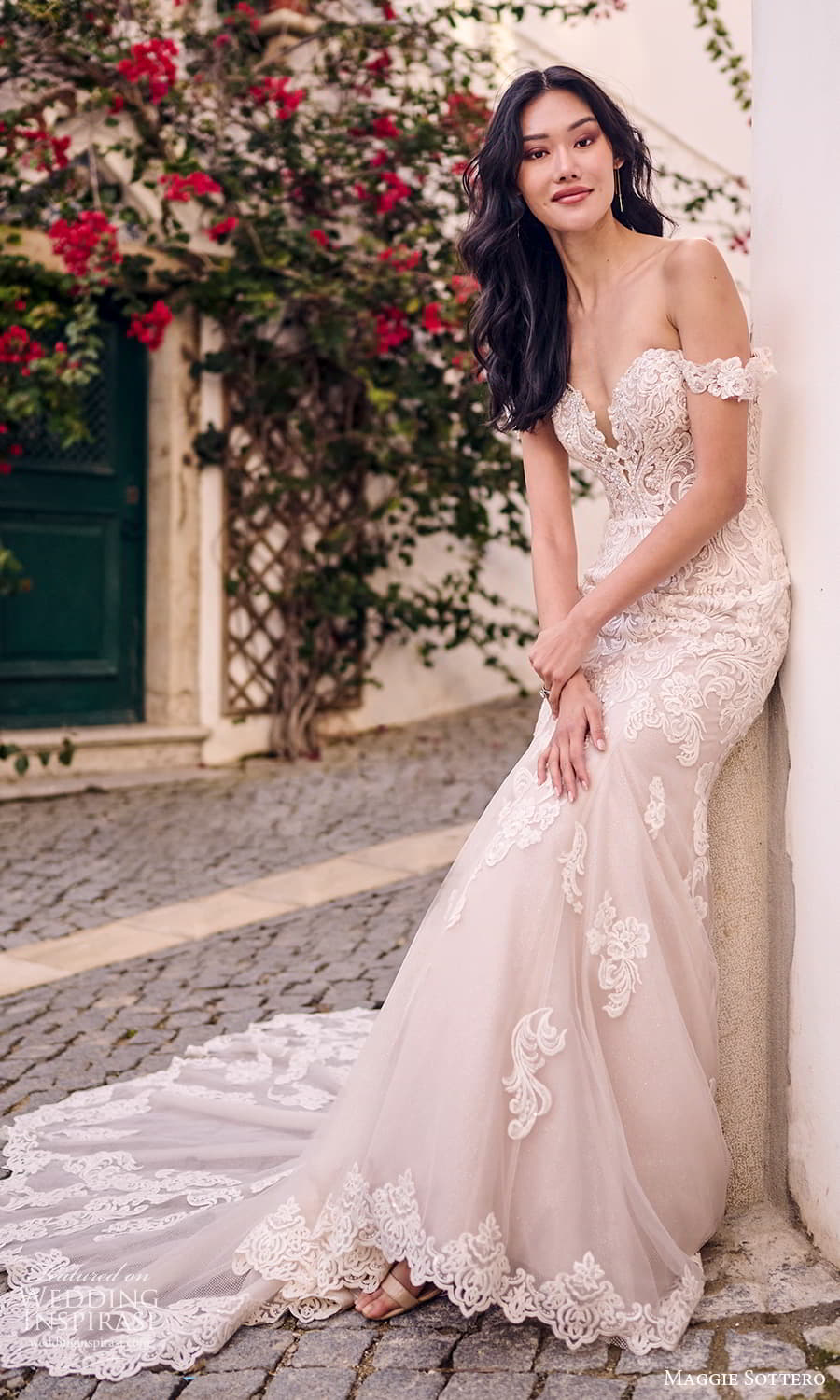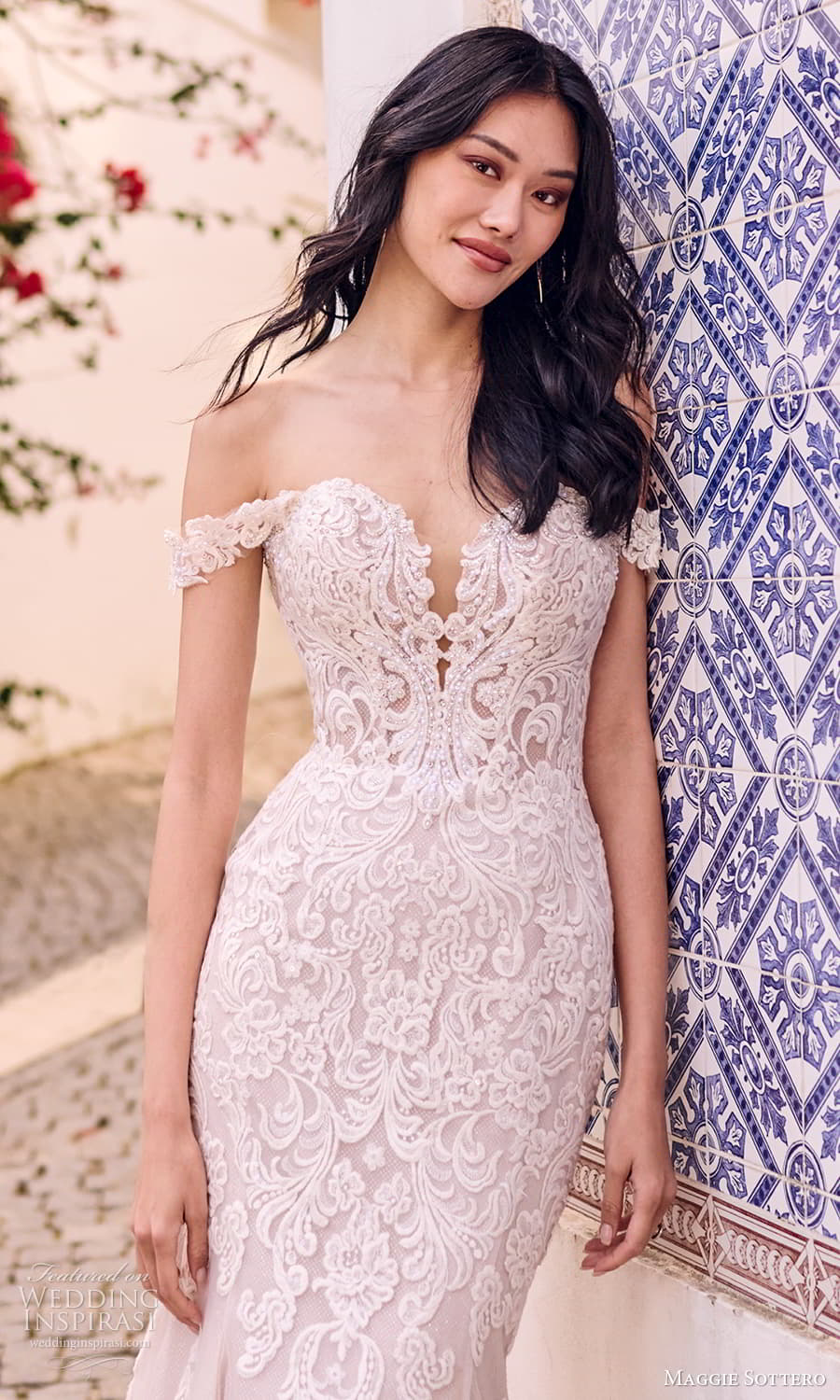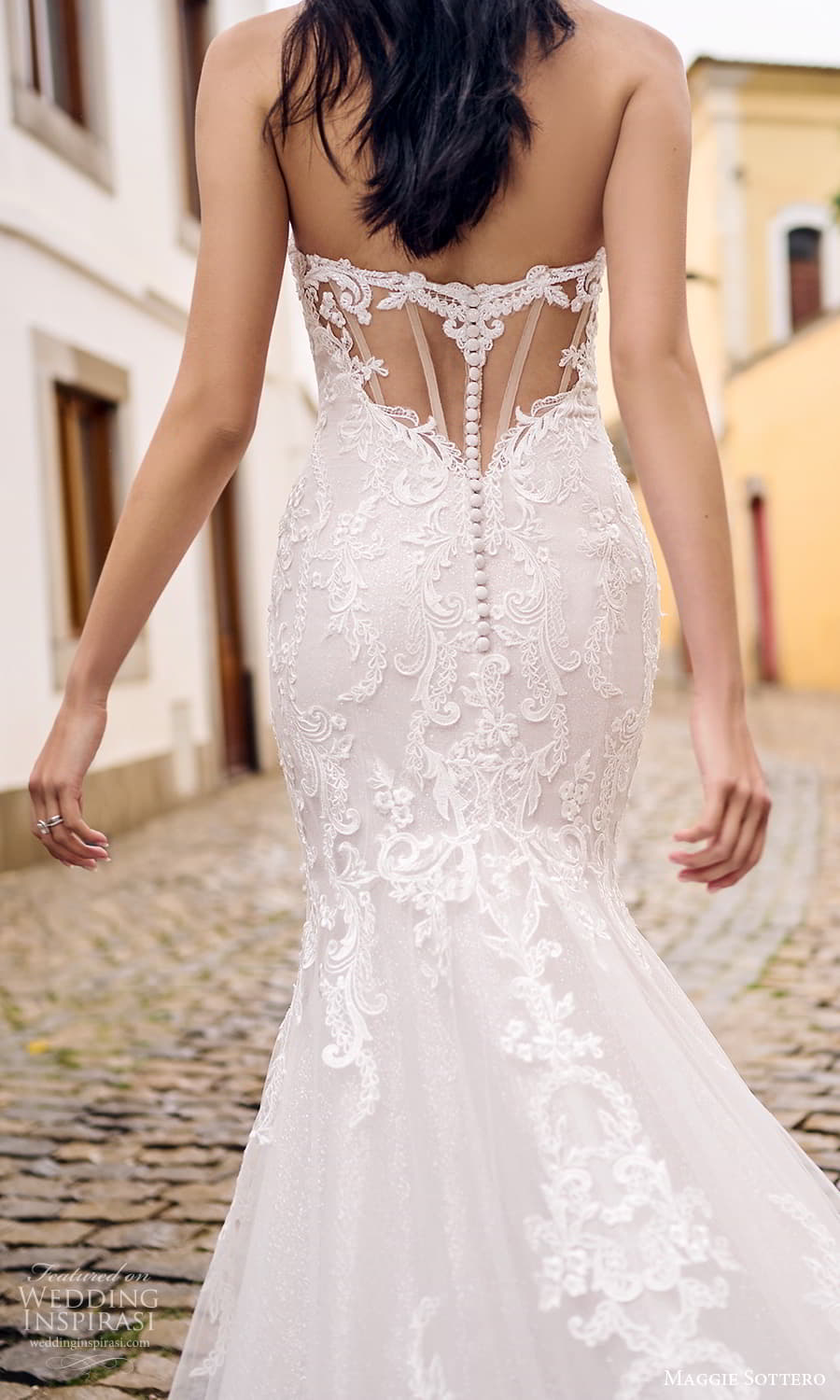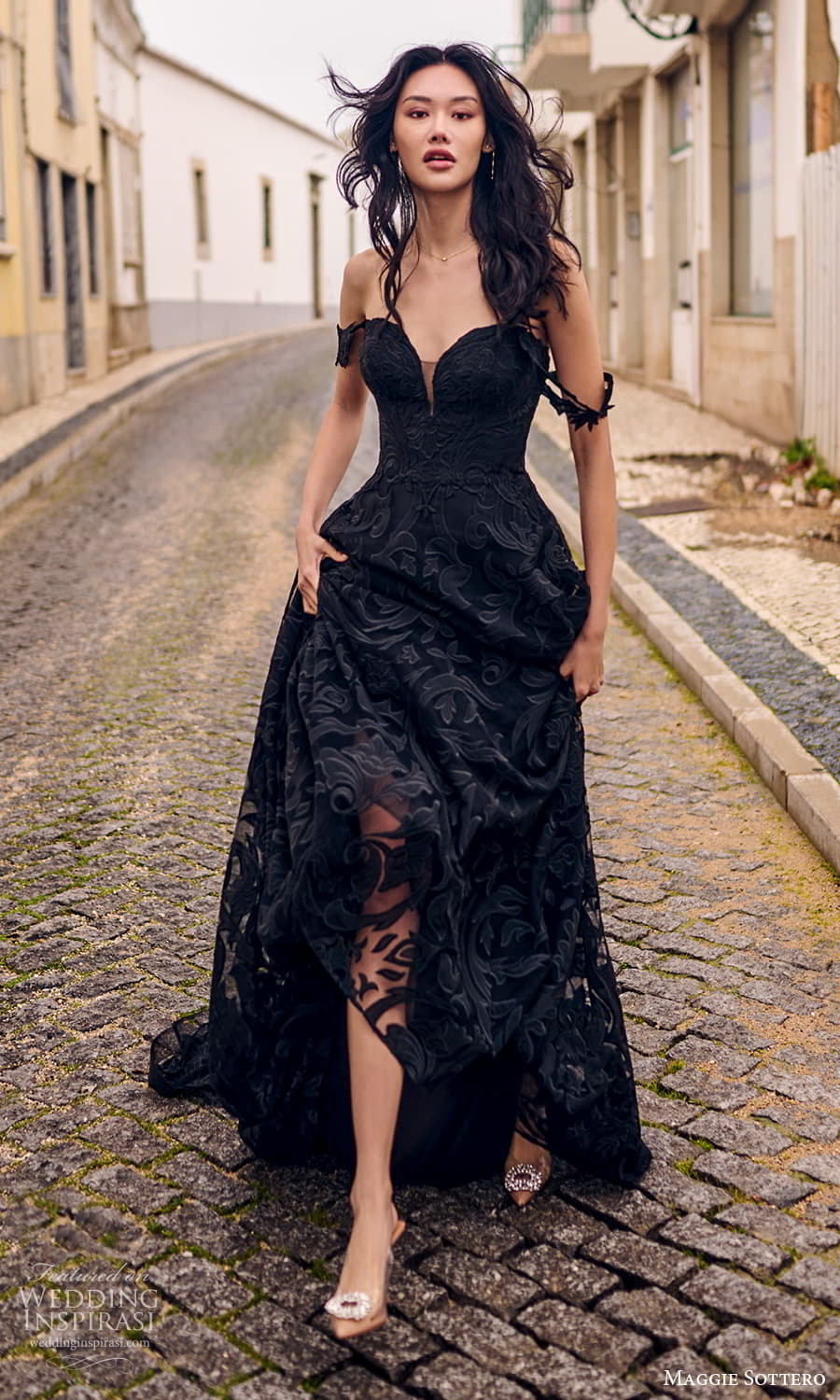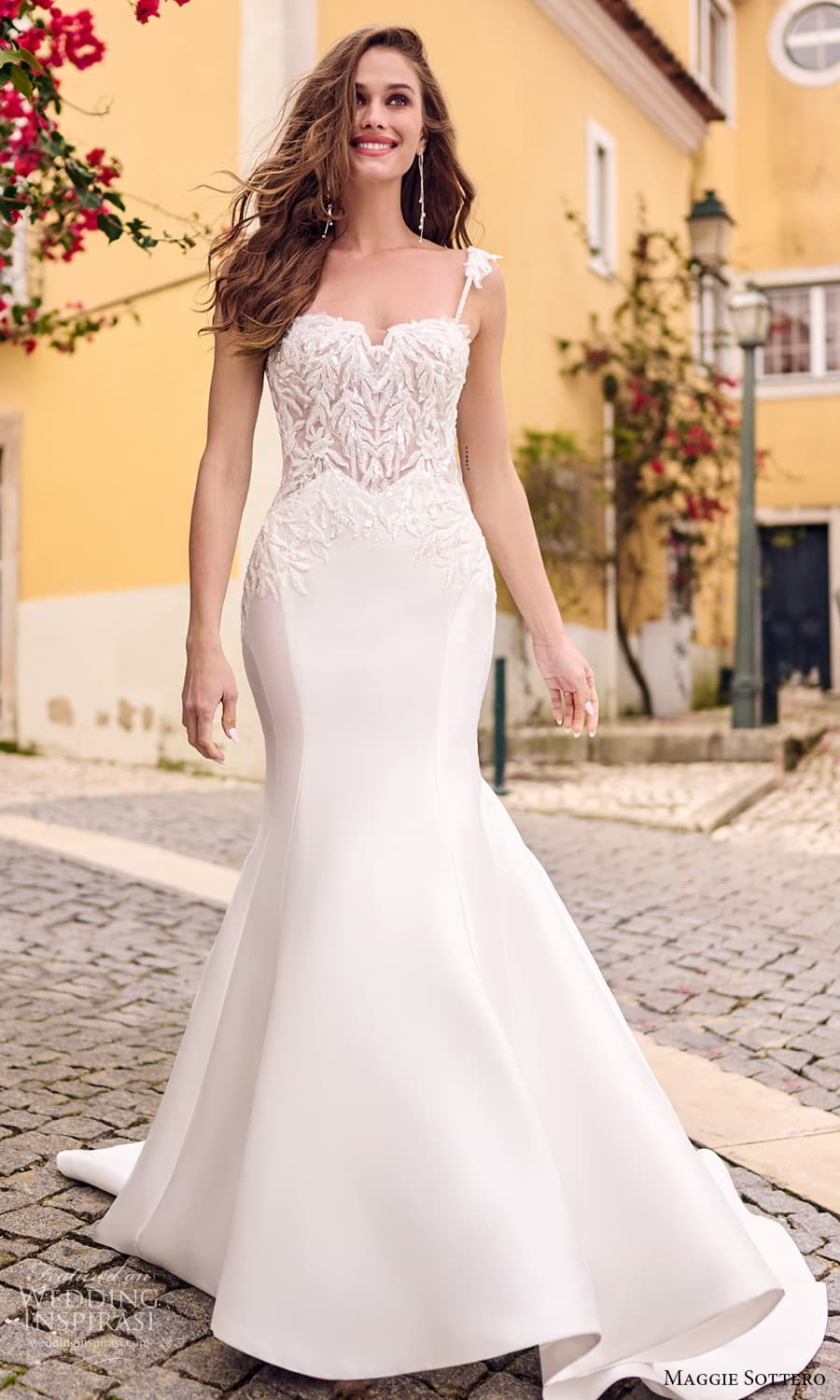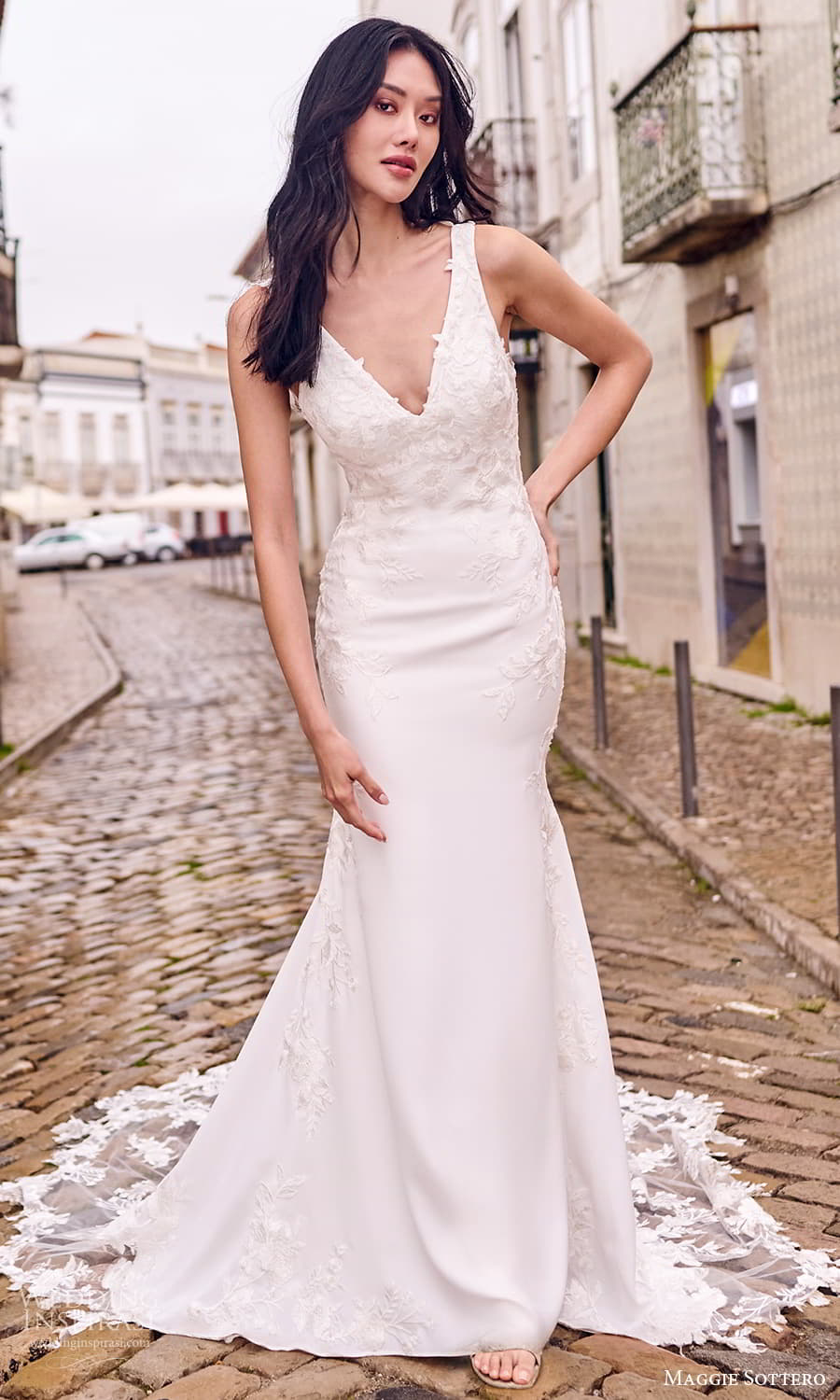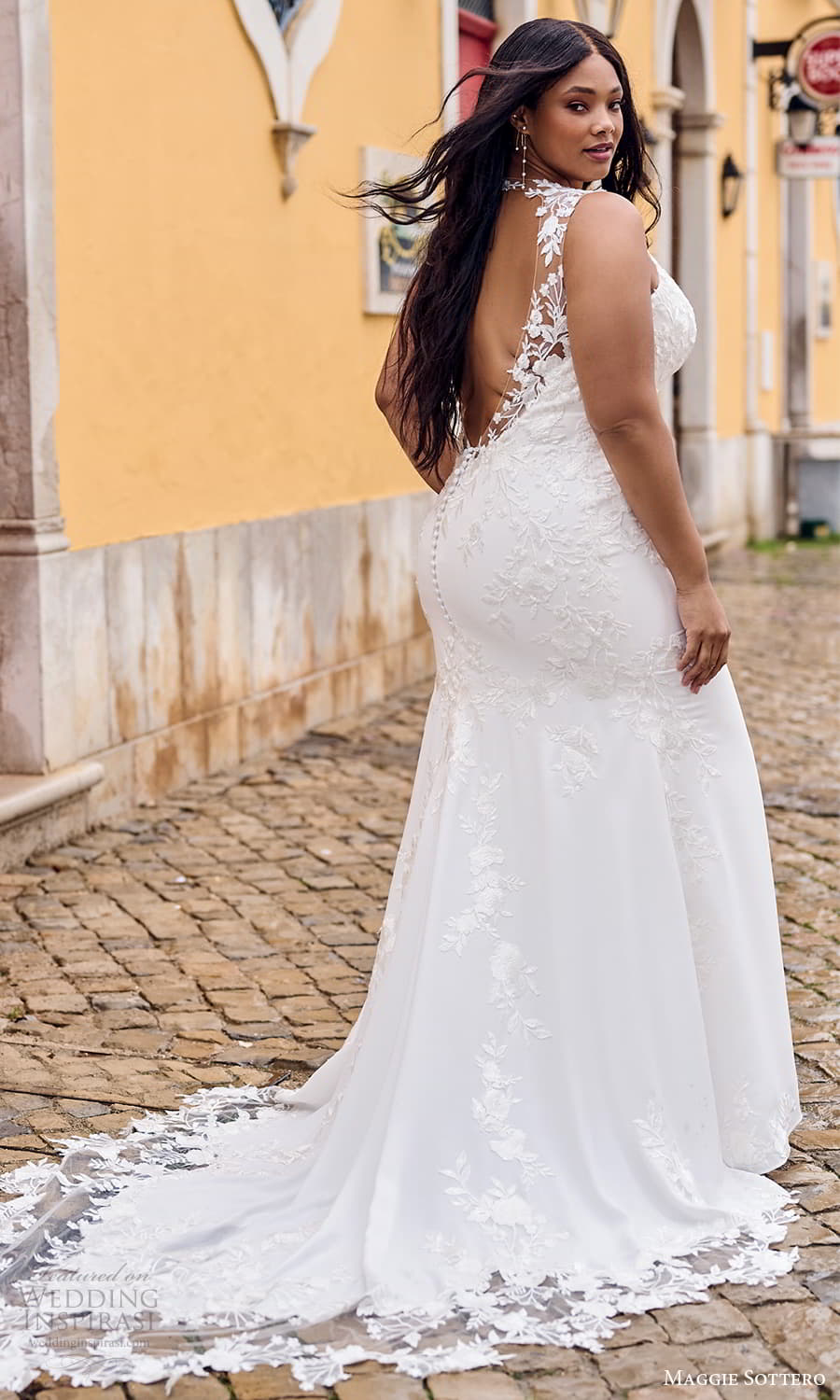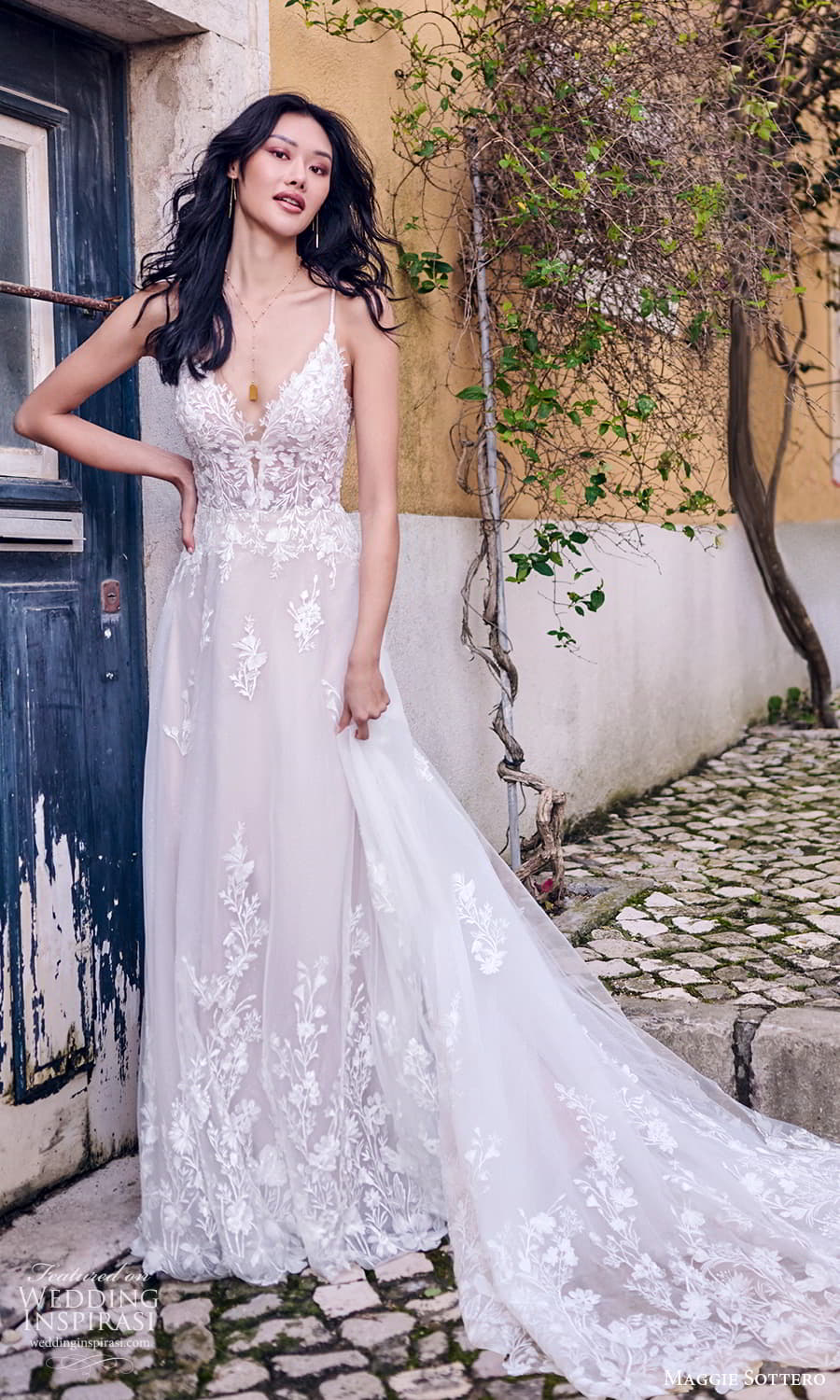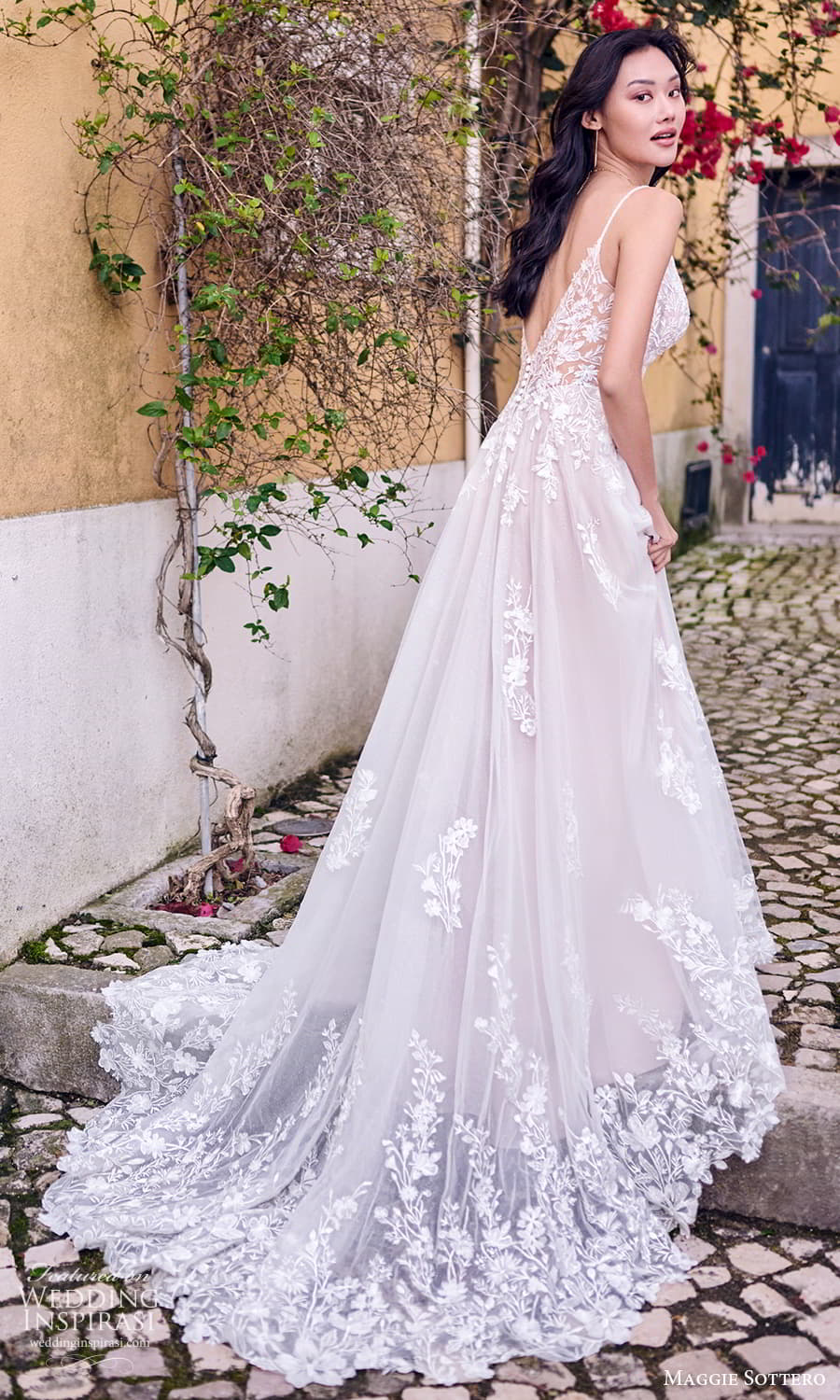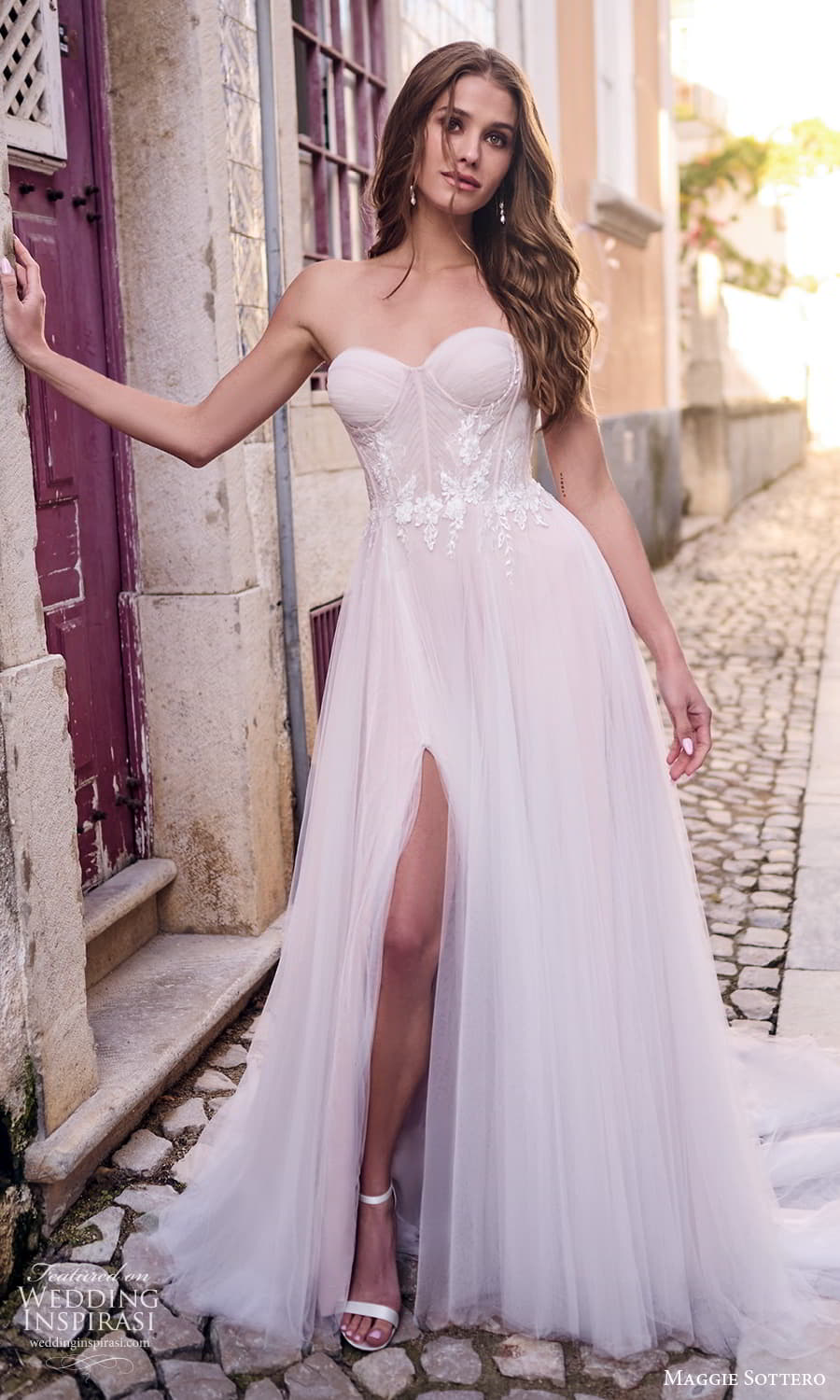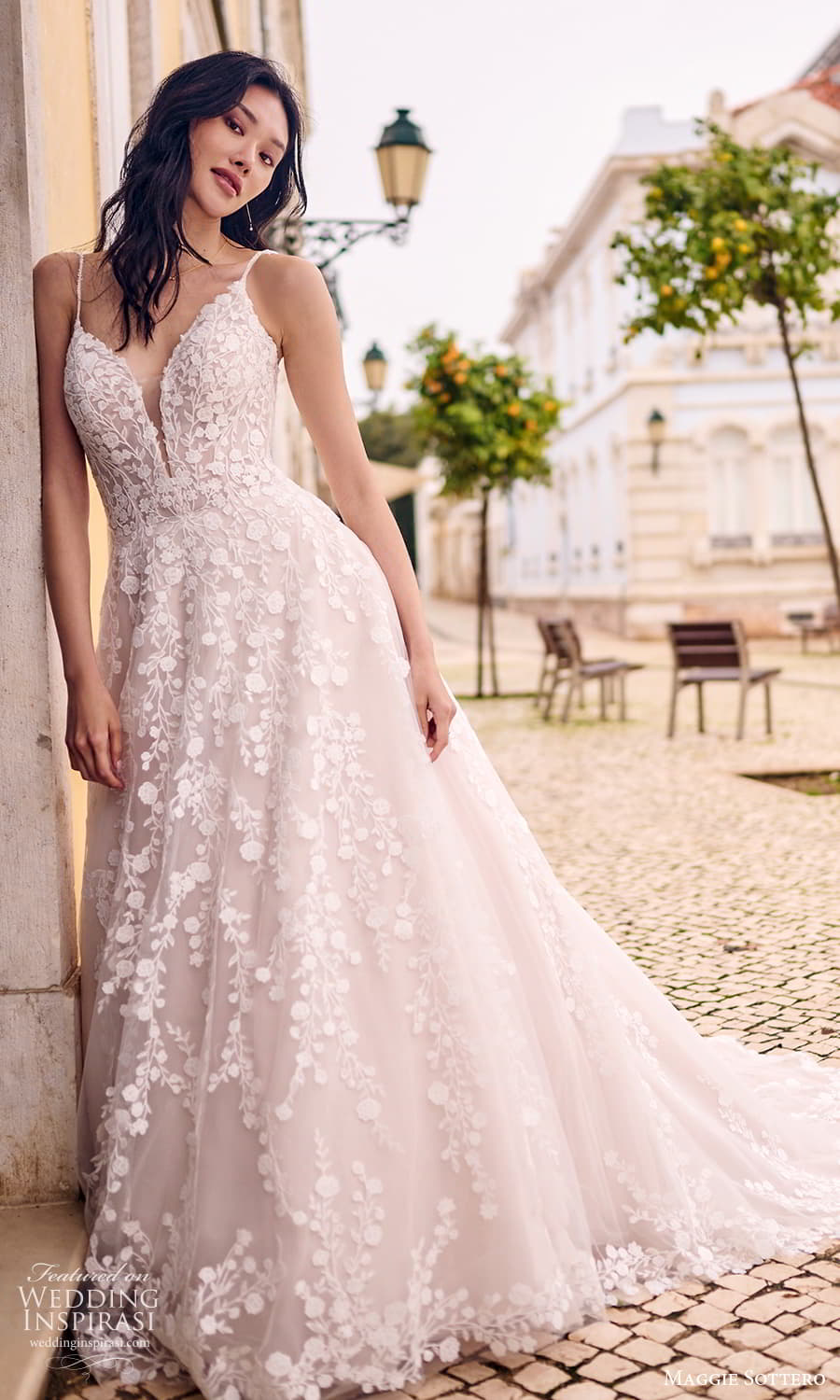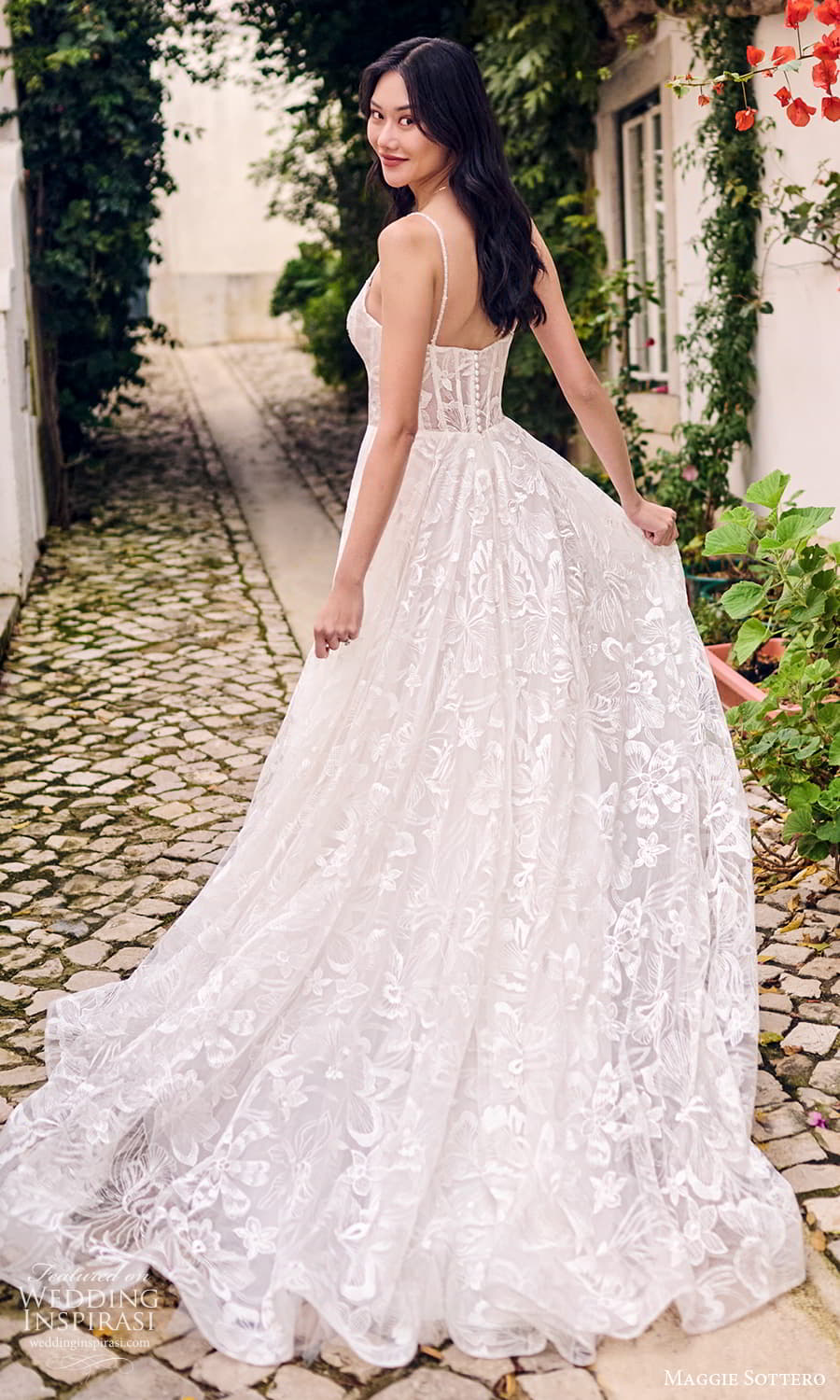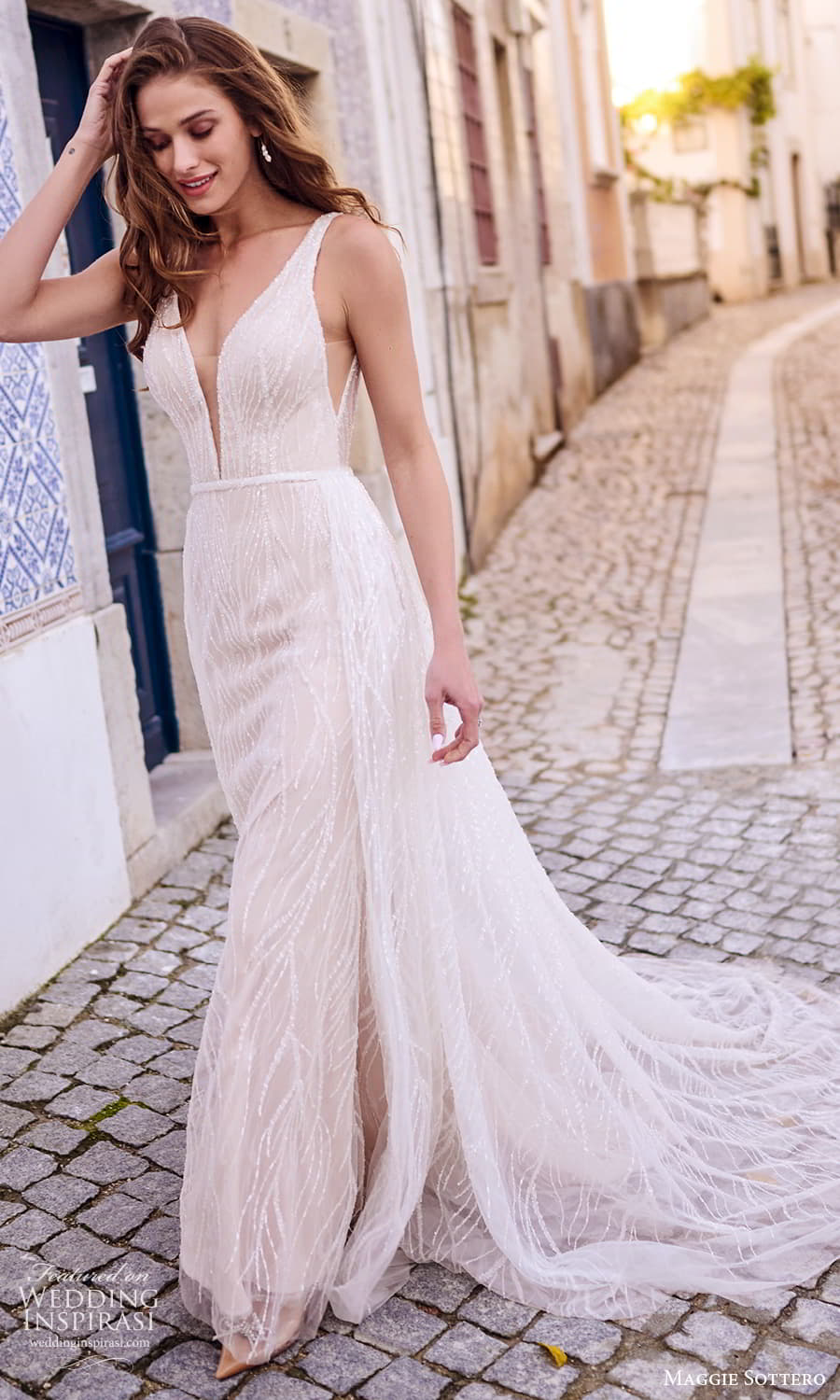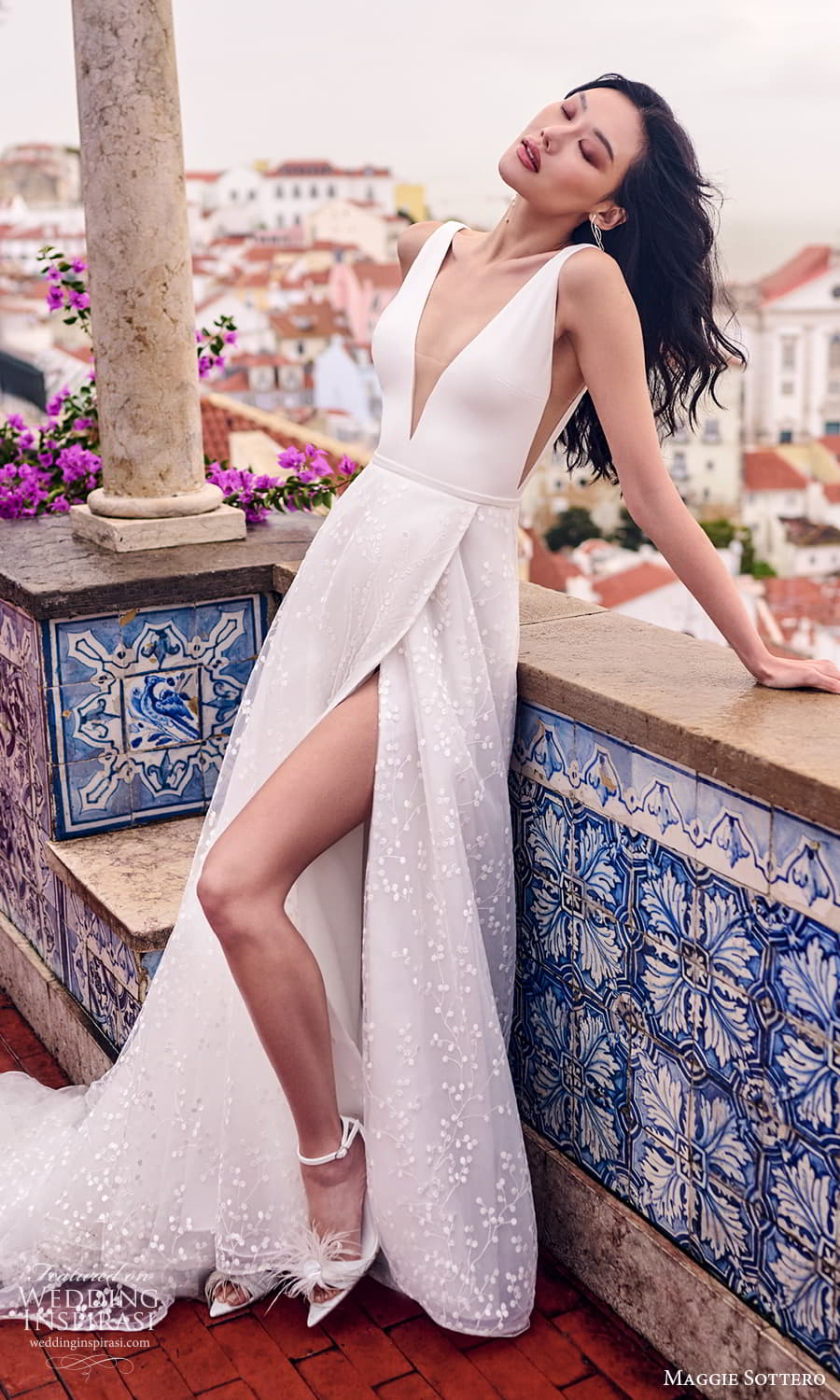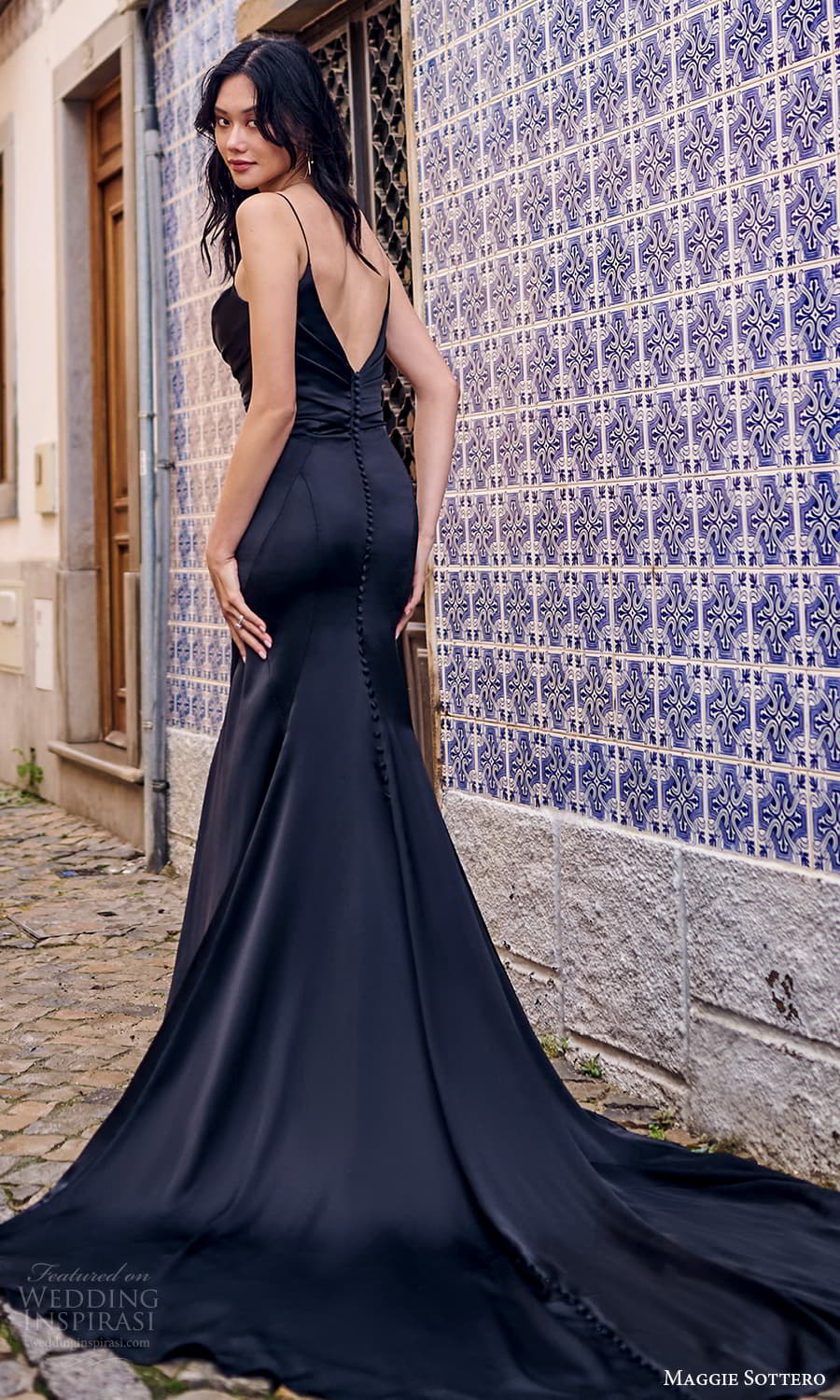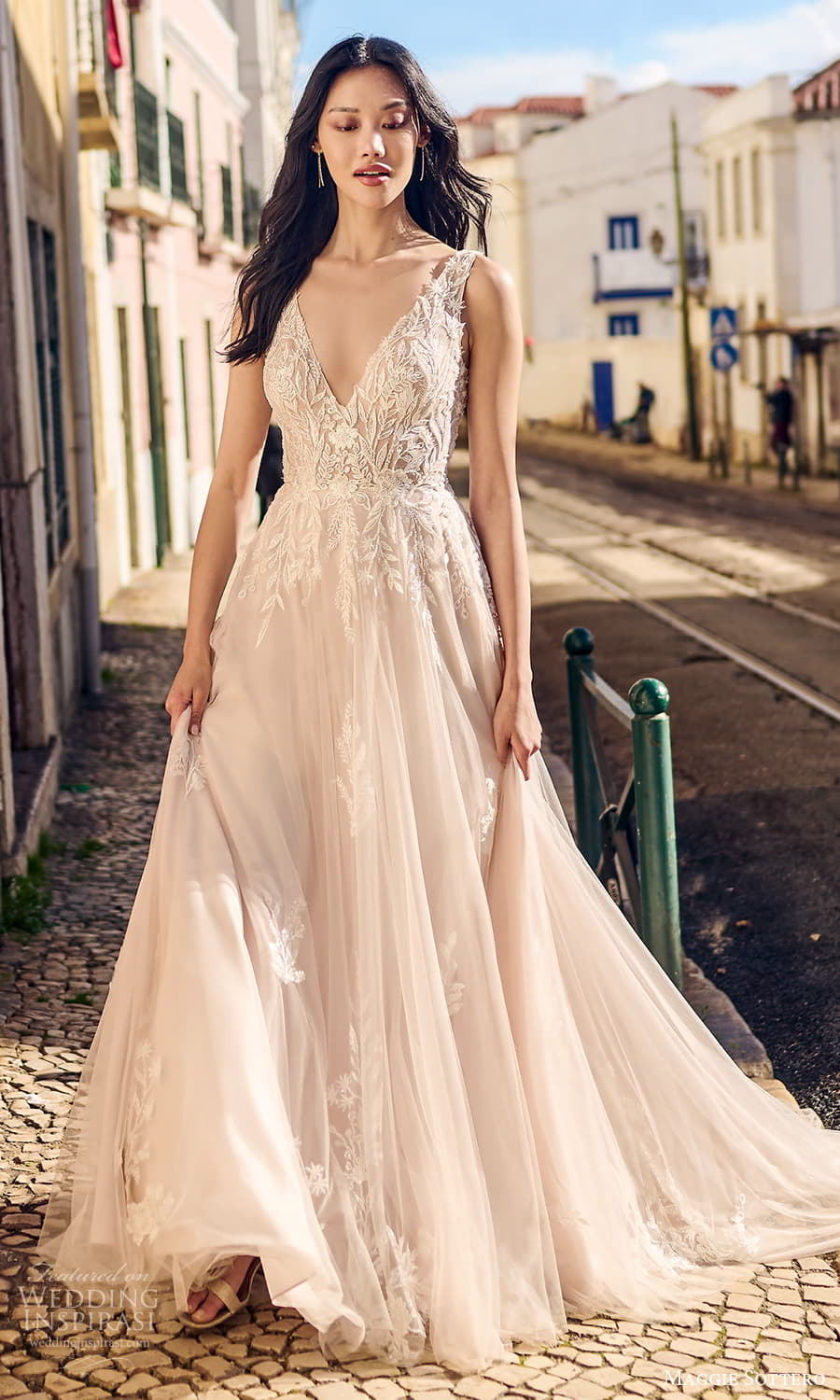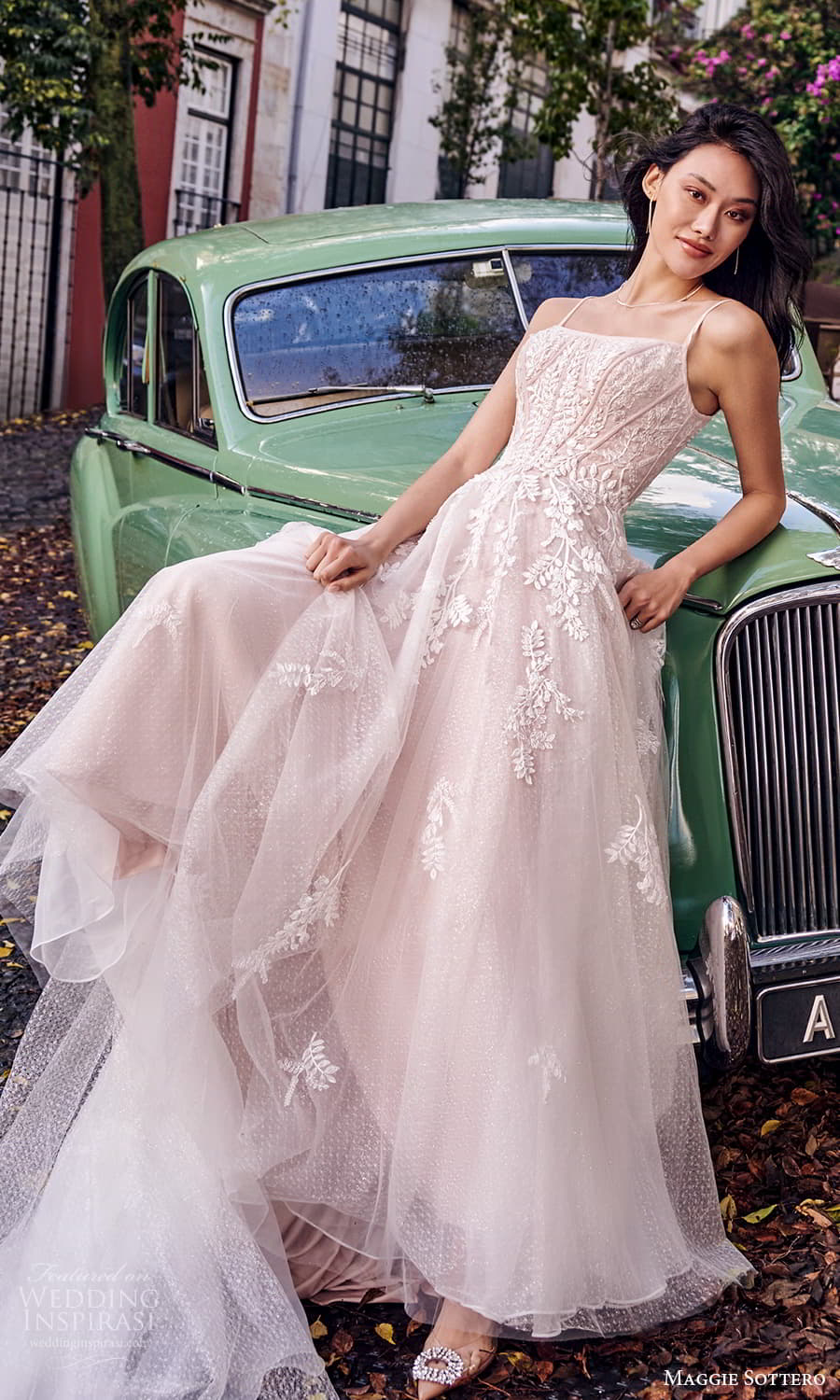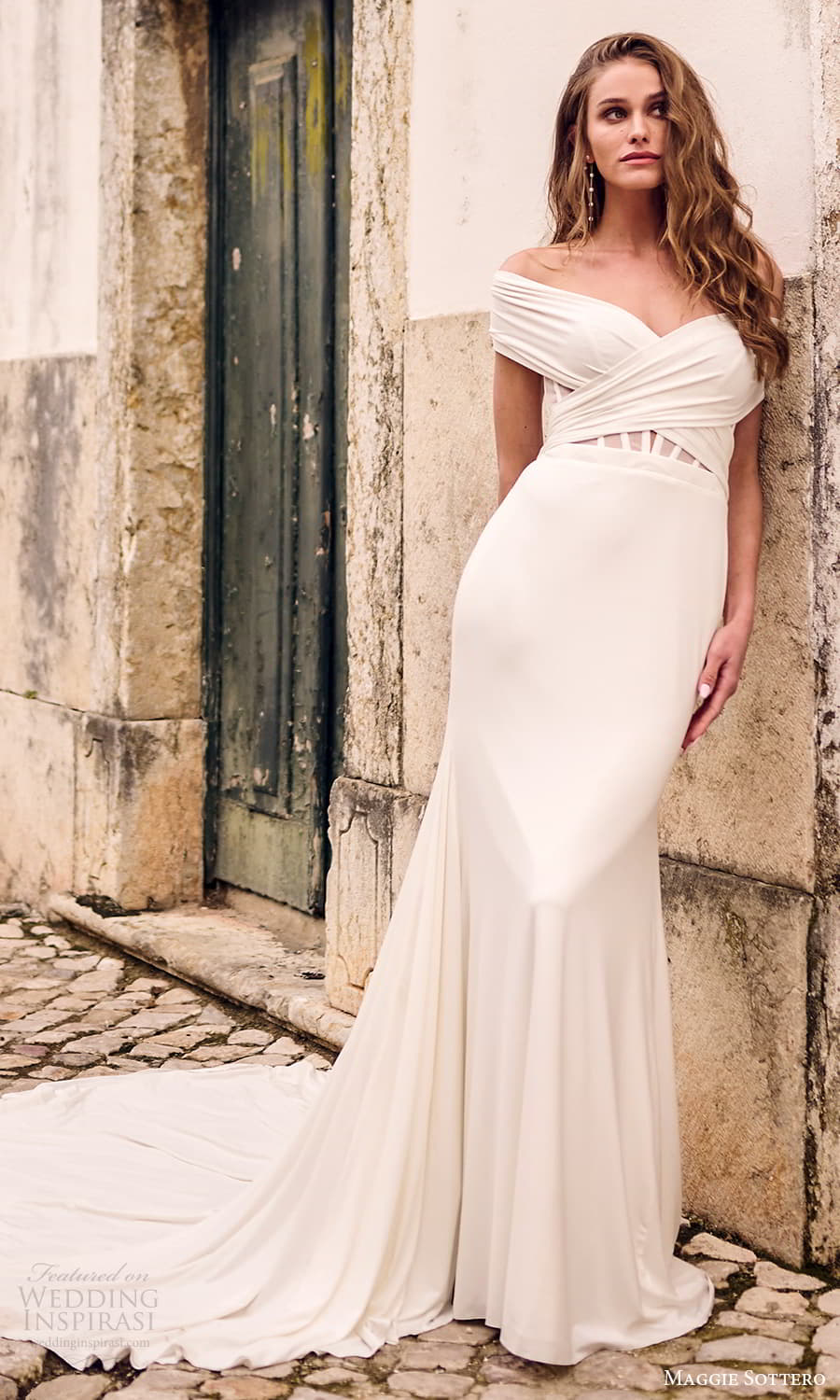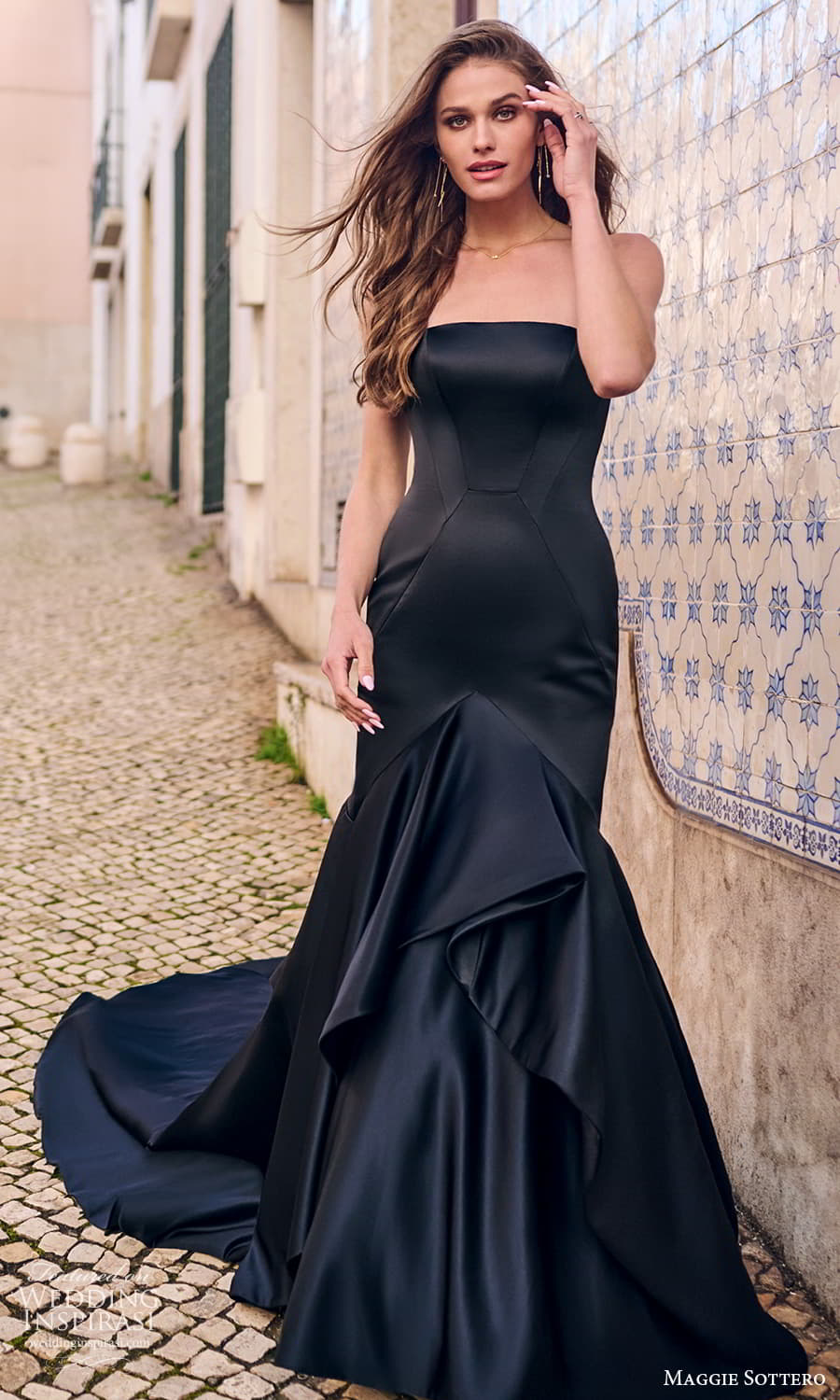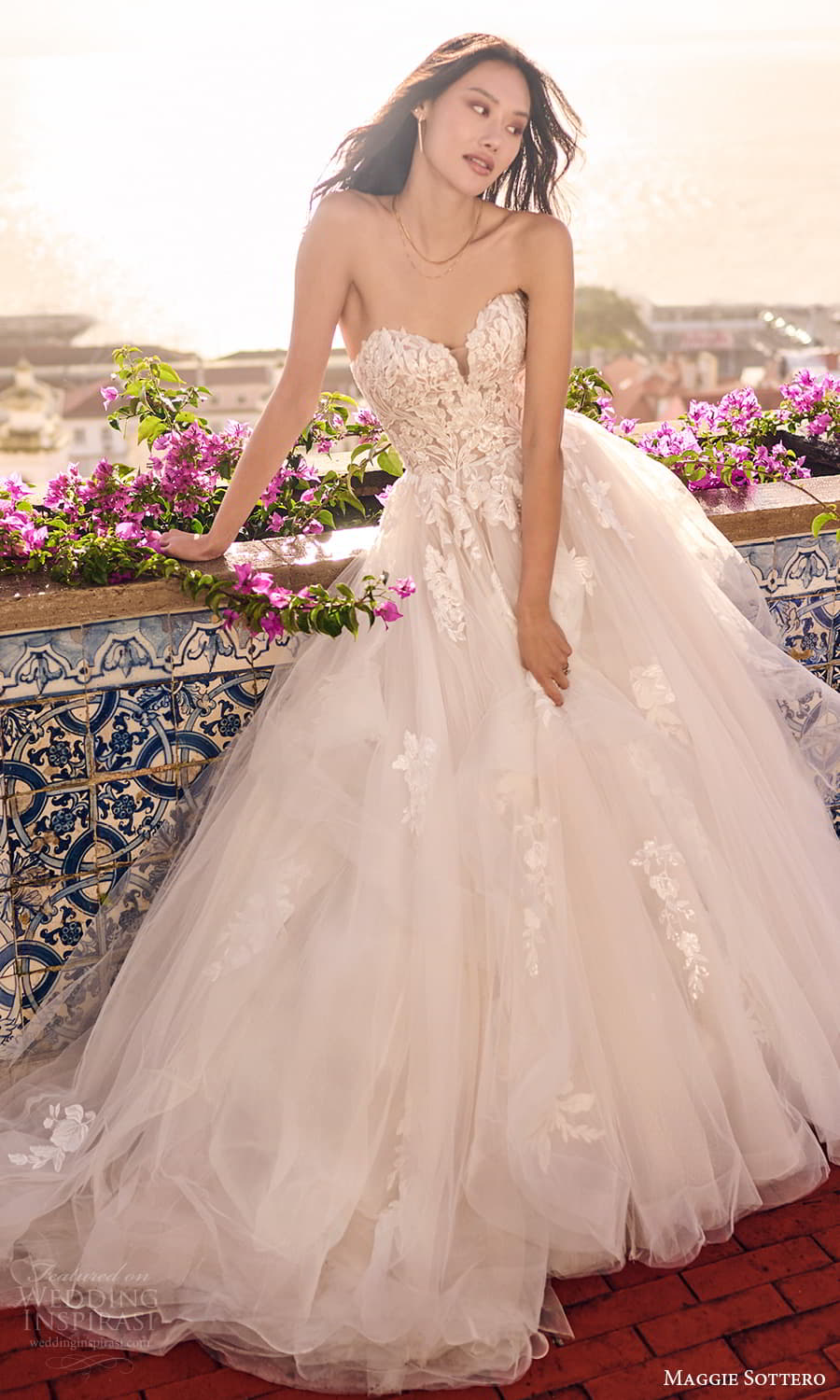 Photos courtesy of Maggie Sottero. For details, visit Maggie Sottero.