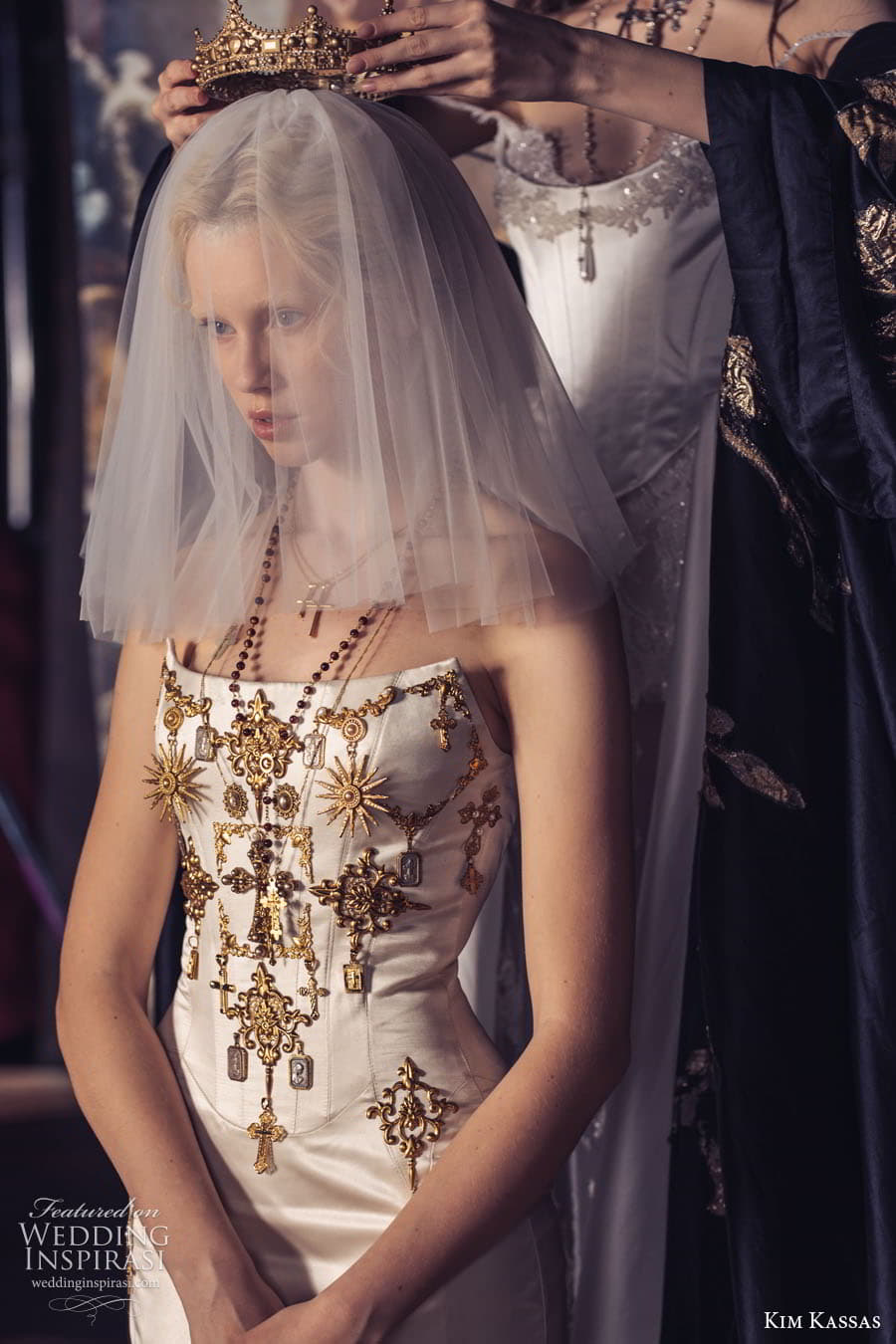 We hereby crown this the most epically stunning bridal collection from Kim Kassas Couture by far! Featuring elegantly regal silhouettes dripping with elaborate details, the Spring 2024 "Crown Jewels" bridal is a a gorgeous fit for all future queens for the day.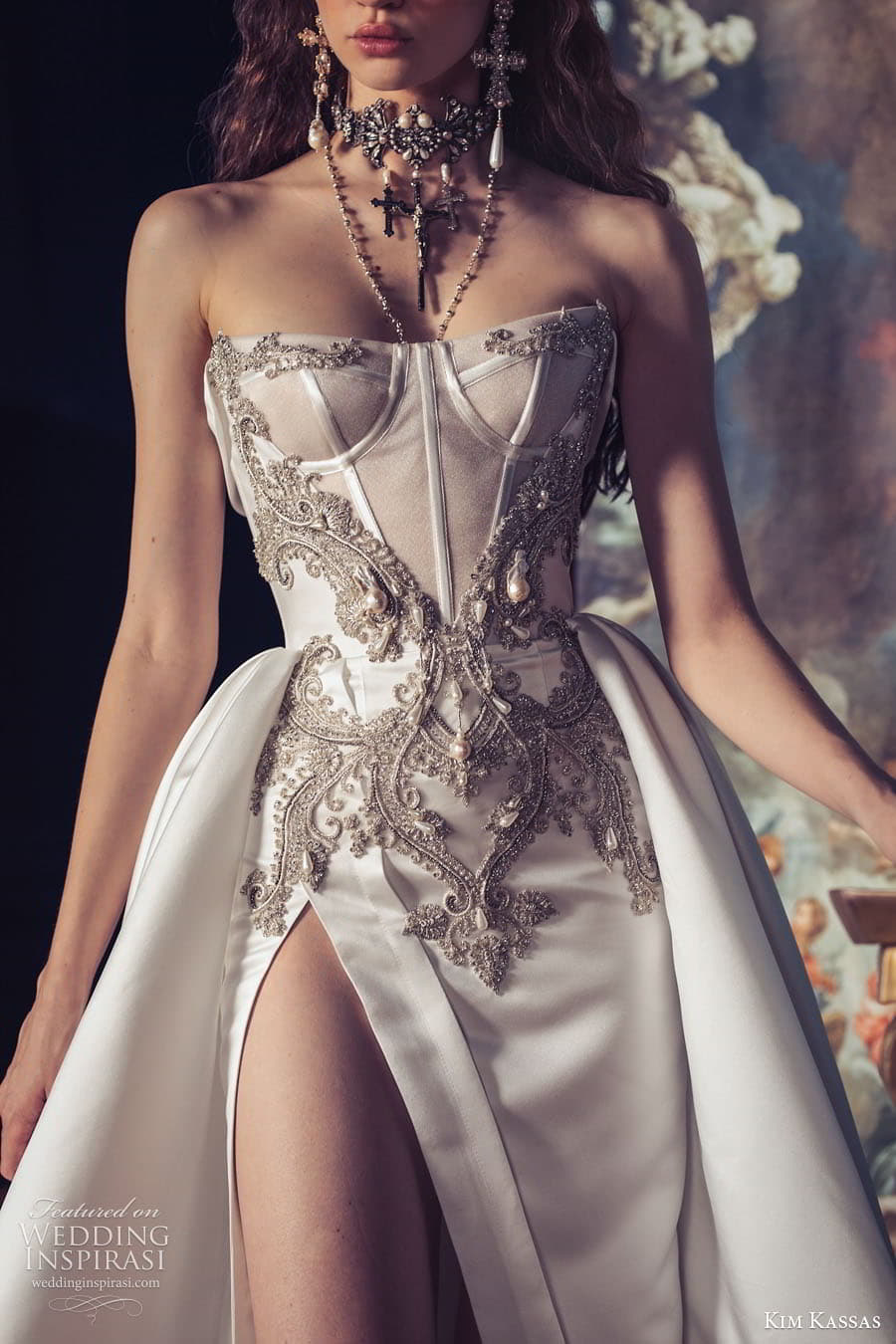 "Kim Kassas' Spring 2024 Bridal Collection, Crown Jewels, is a tribute to the strong and influential women who wield the power of royalty. Inspired by the opulence and glamour of royal events and ceremonies, this collection features handmade Indian embroidery, rich beading, and glitter fabrication to symbolize the extravagance and splendor of the Crown Jewels. Each dress in this collection is designed with a corset bodice to accentuate the silhouette shape and highlight various design details such as voluminous skirts and train extensions.
Drawing on the majesty and elegance of royal fashion, this collection includes a range of styles fit for a queen, with luxurious fabrics and ornate details that reflect the regal status of the wearer. From flowing ball gowns to sleek mermaid silhouettes, each dress is a masterpiece of craftsmanship, designed to make every bride feel like royalty."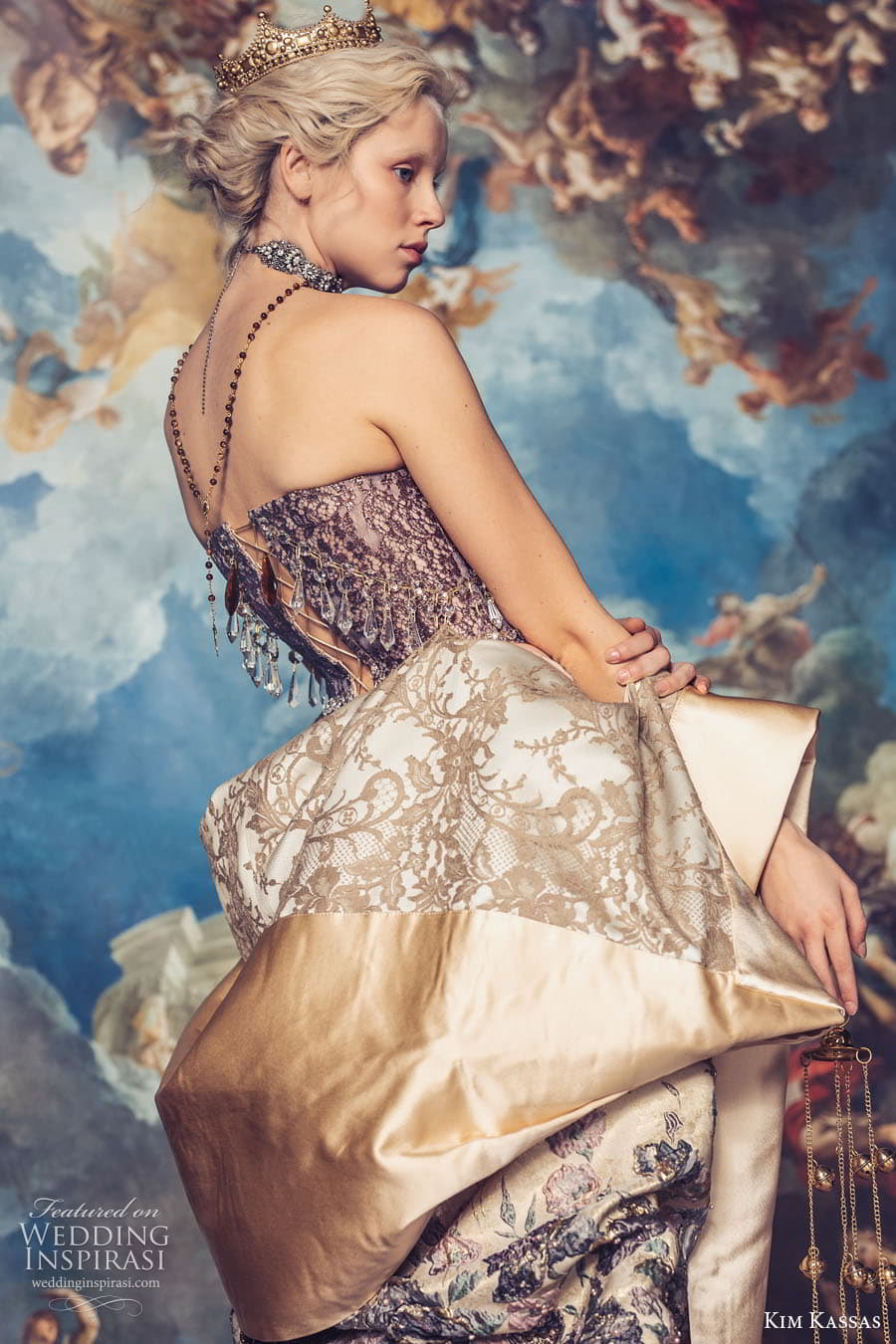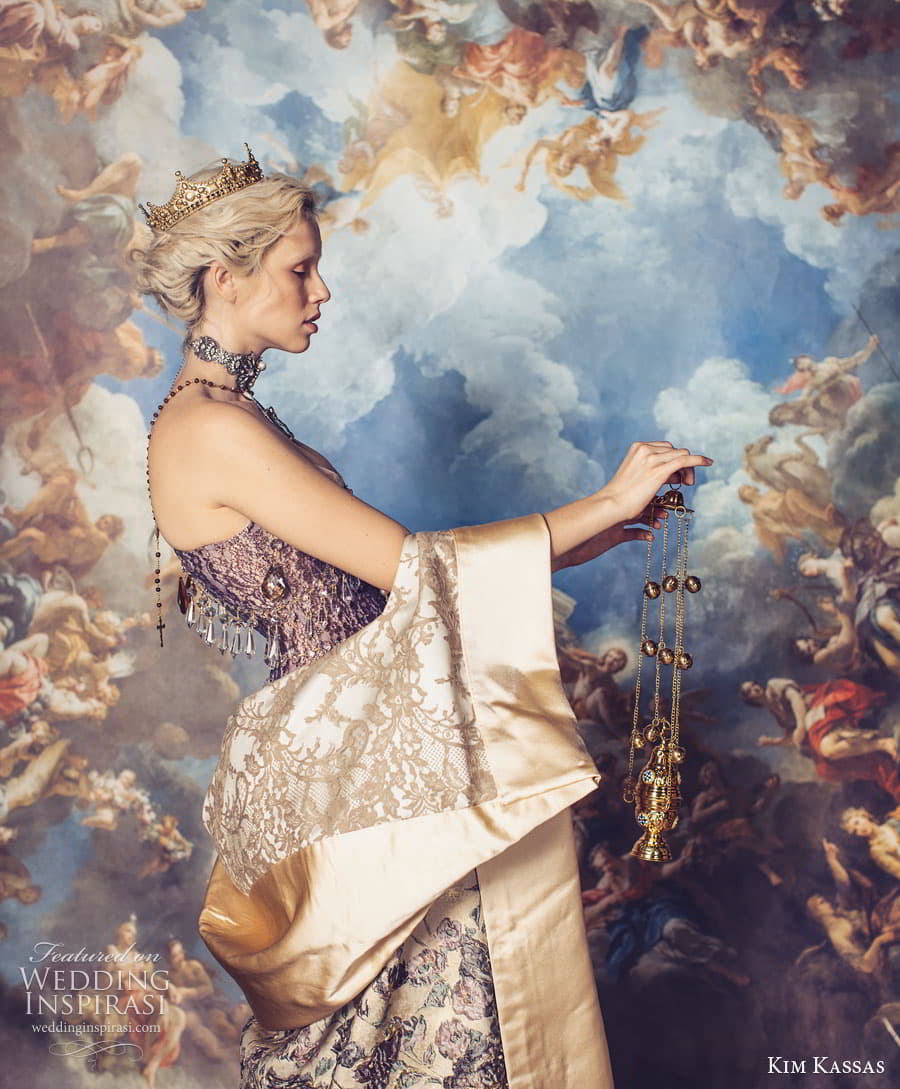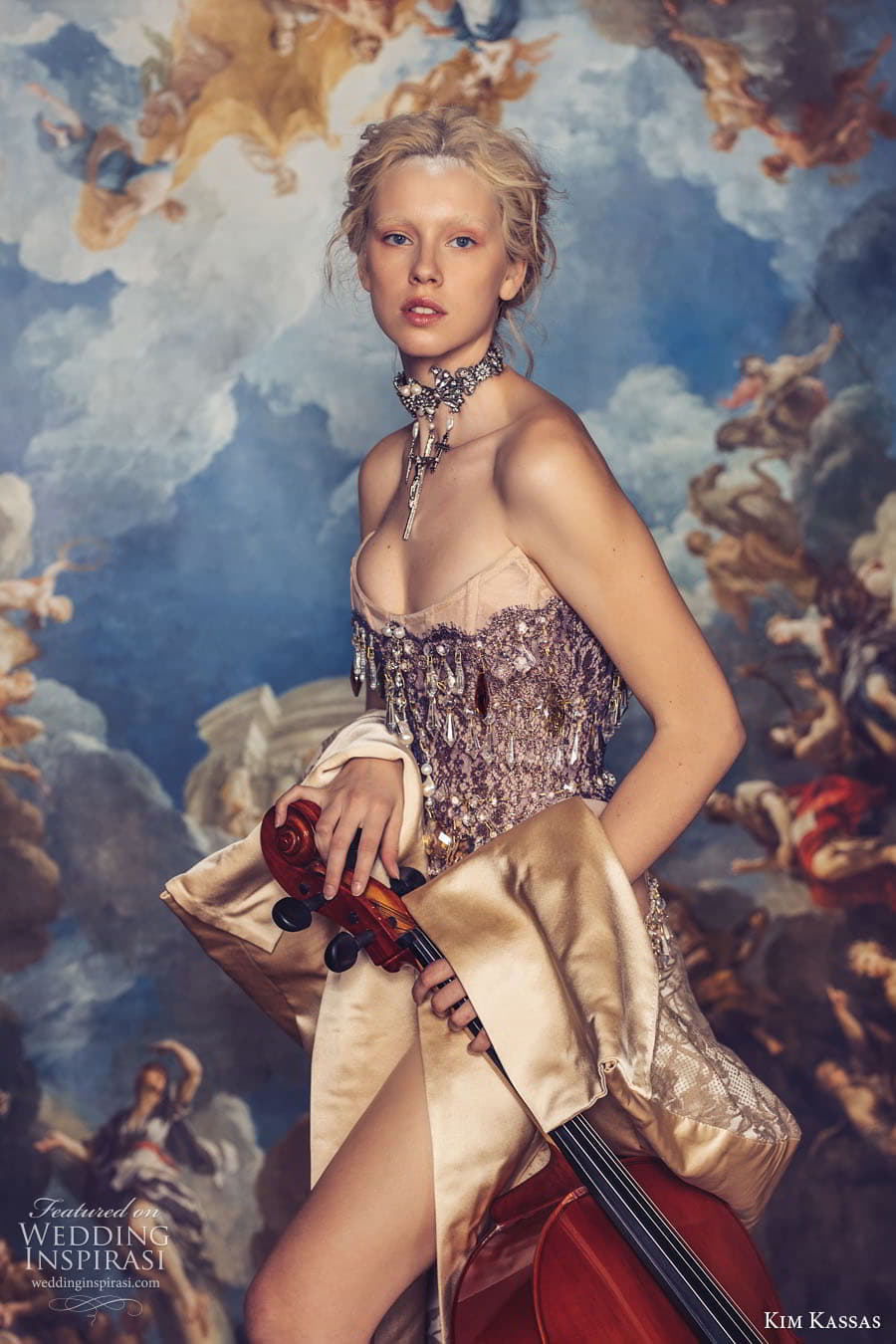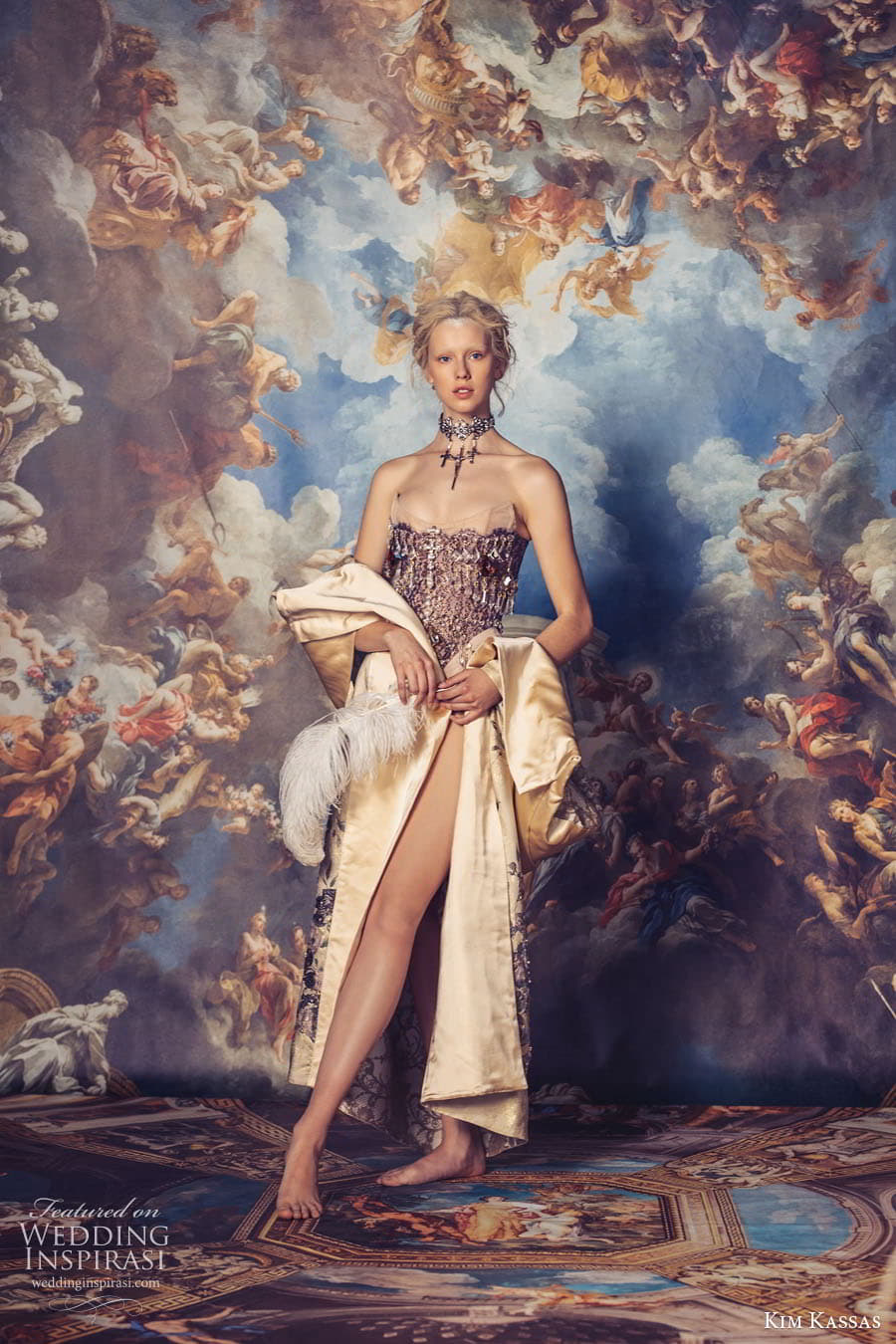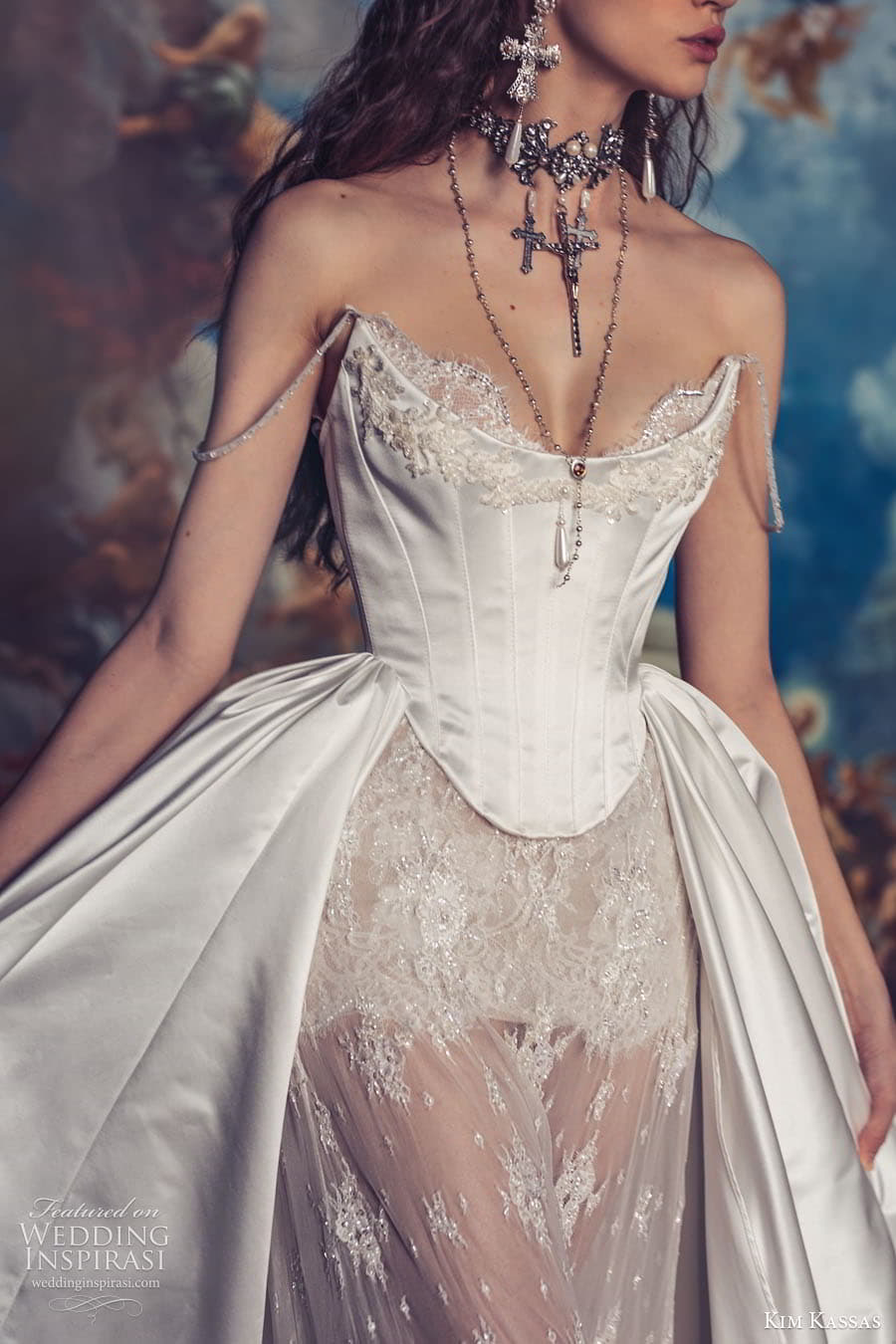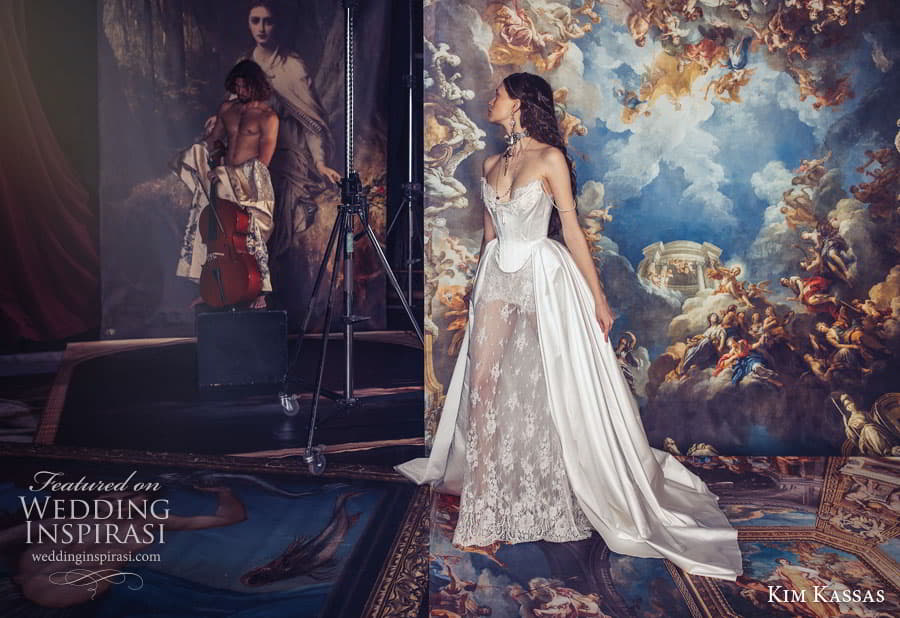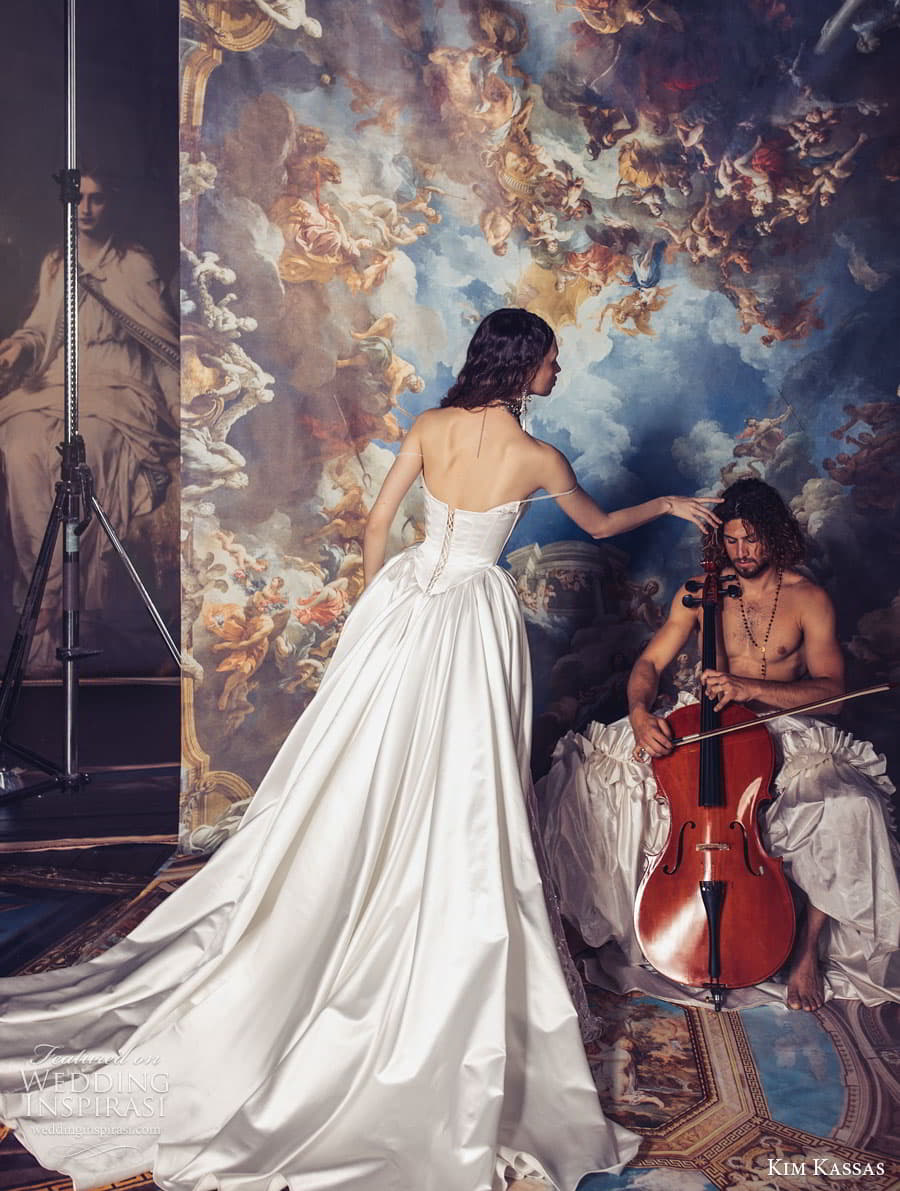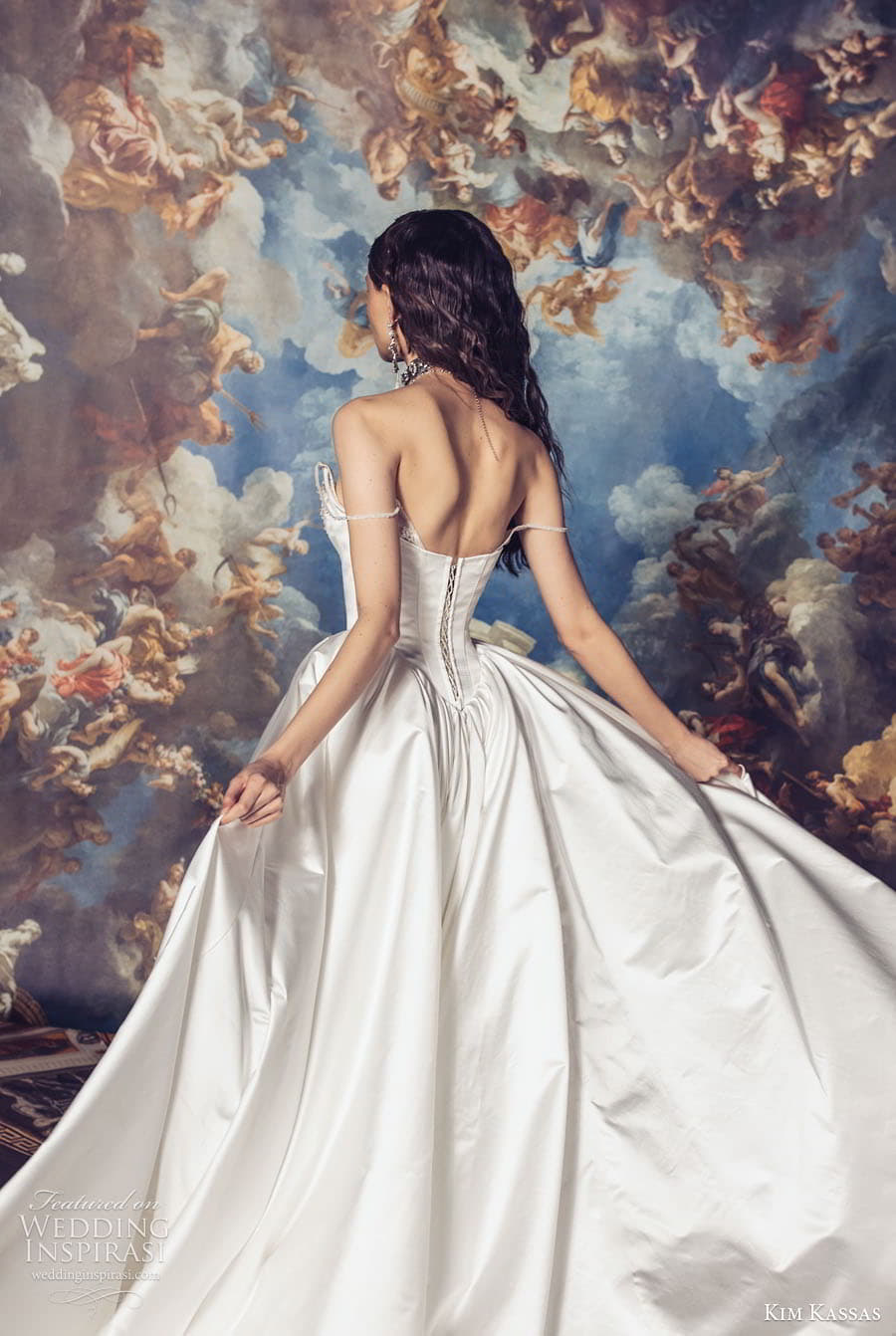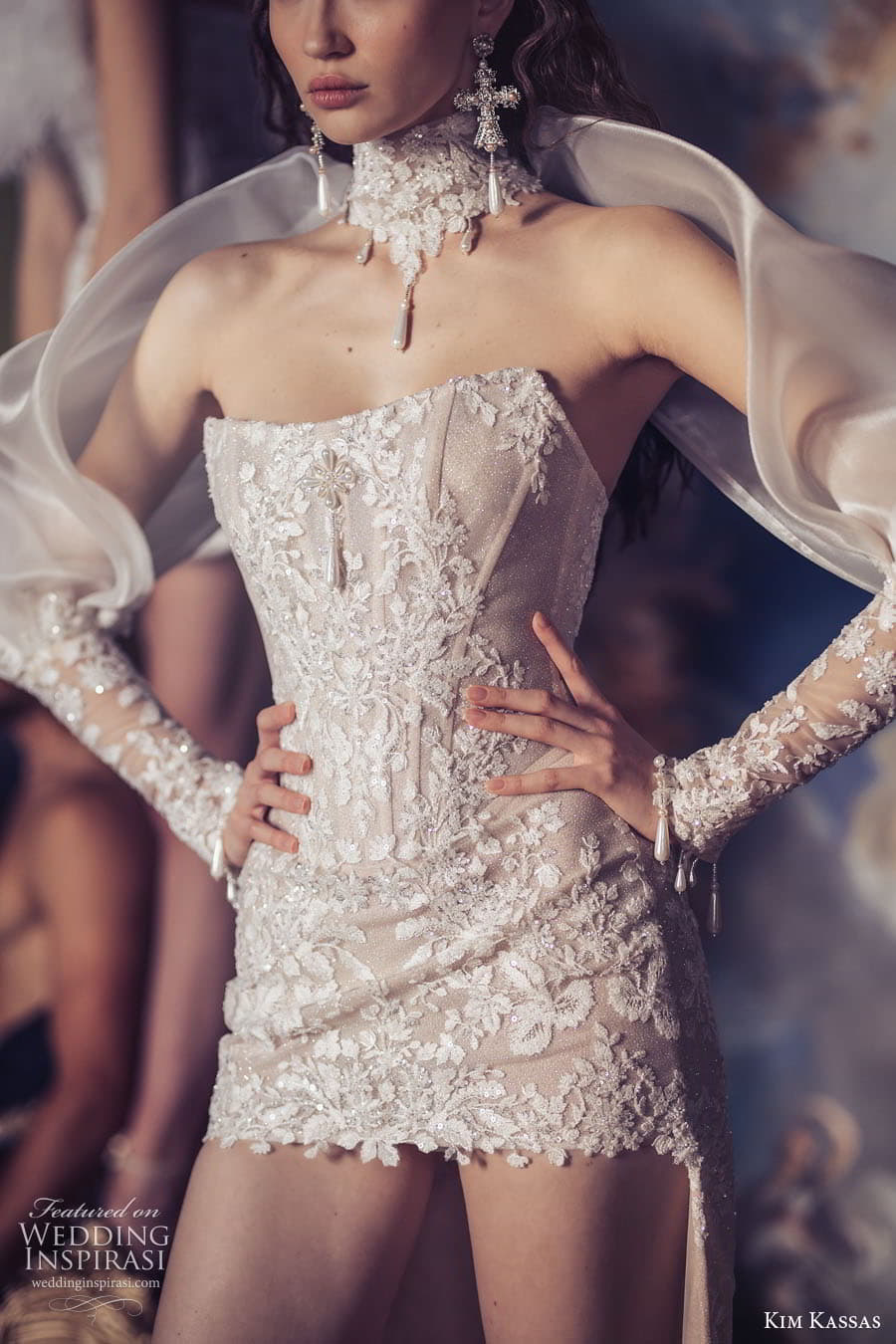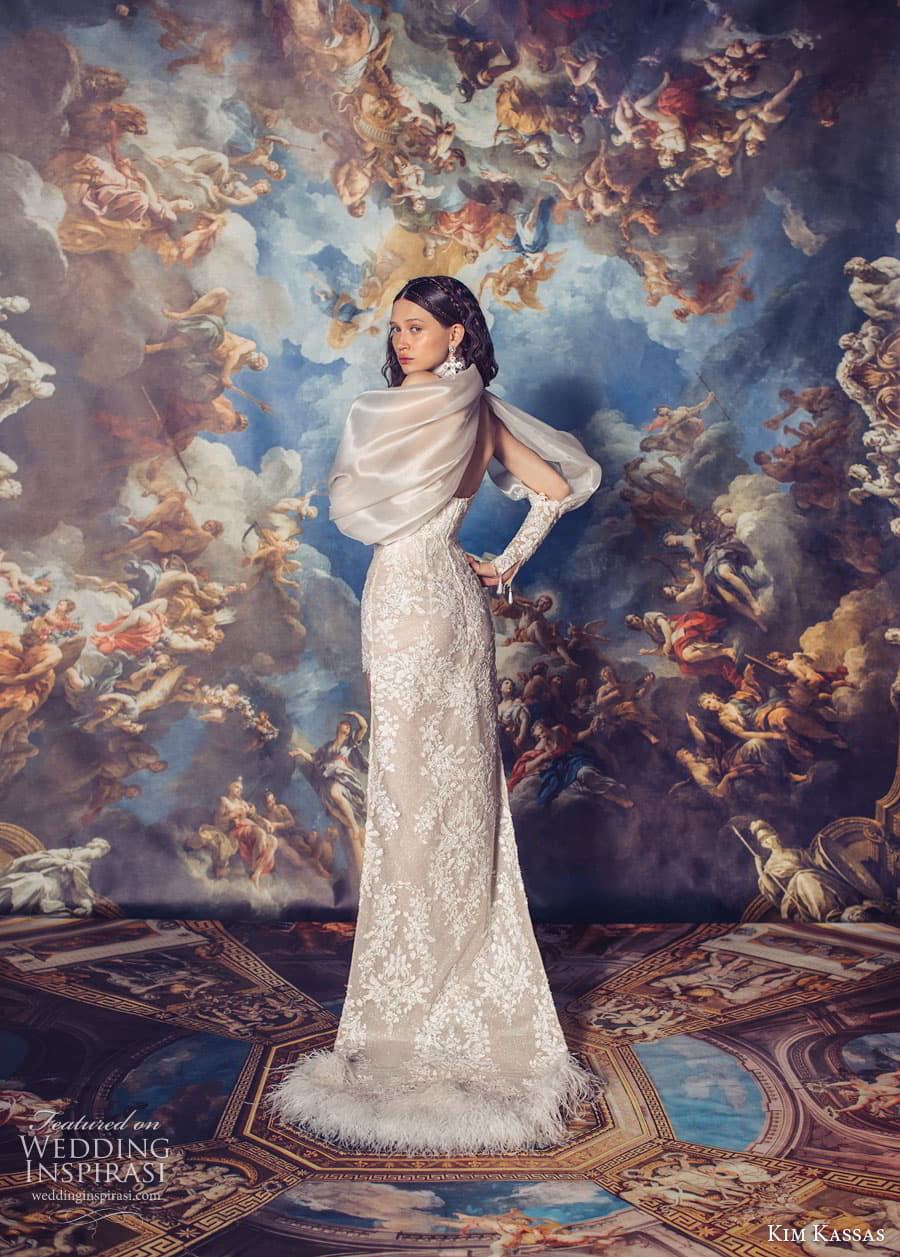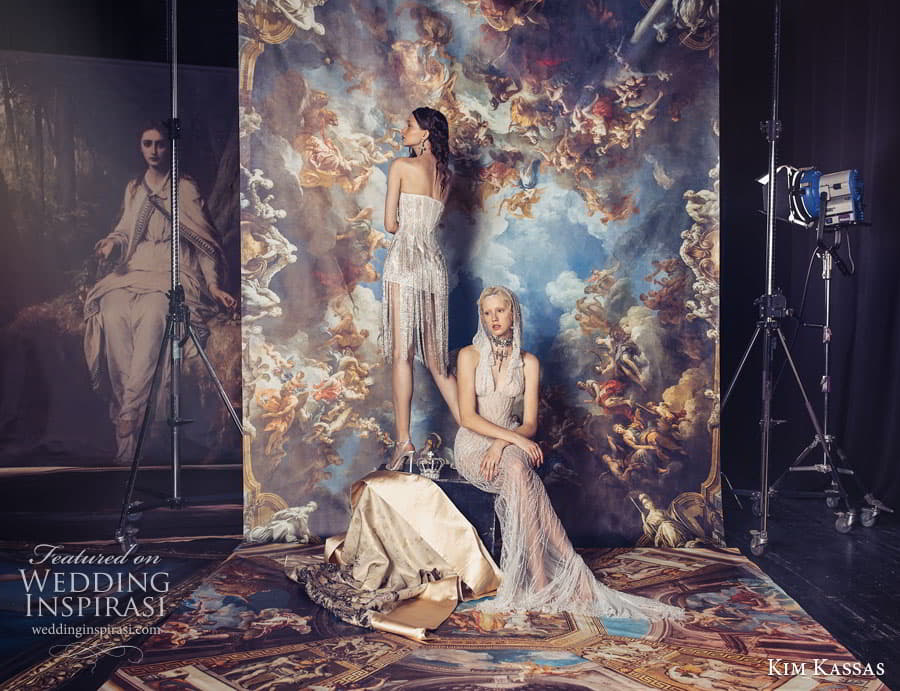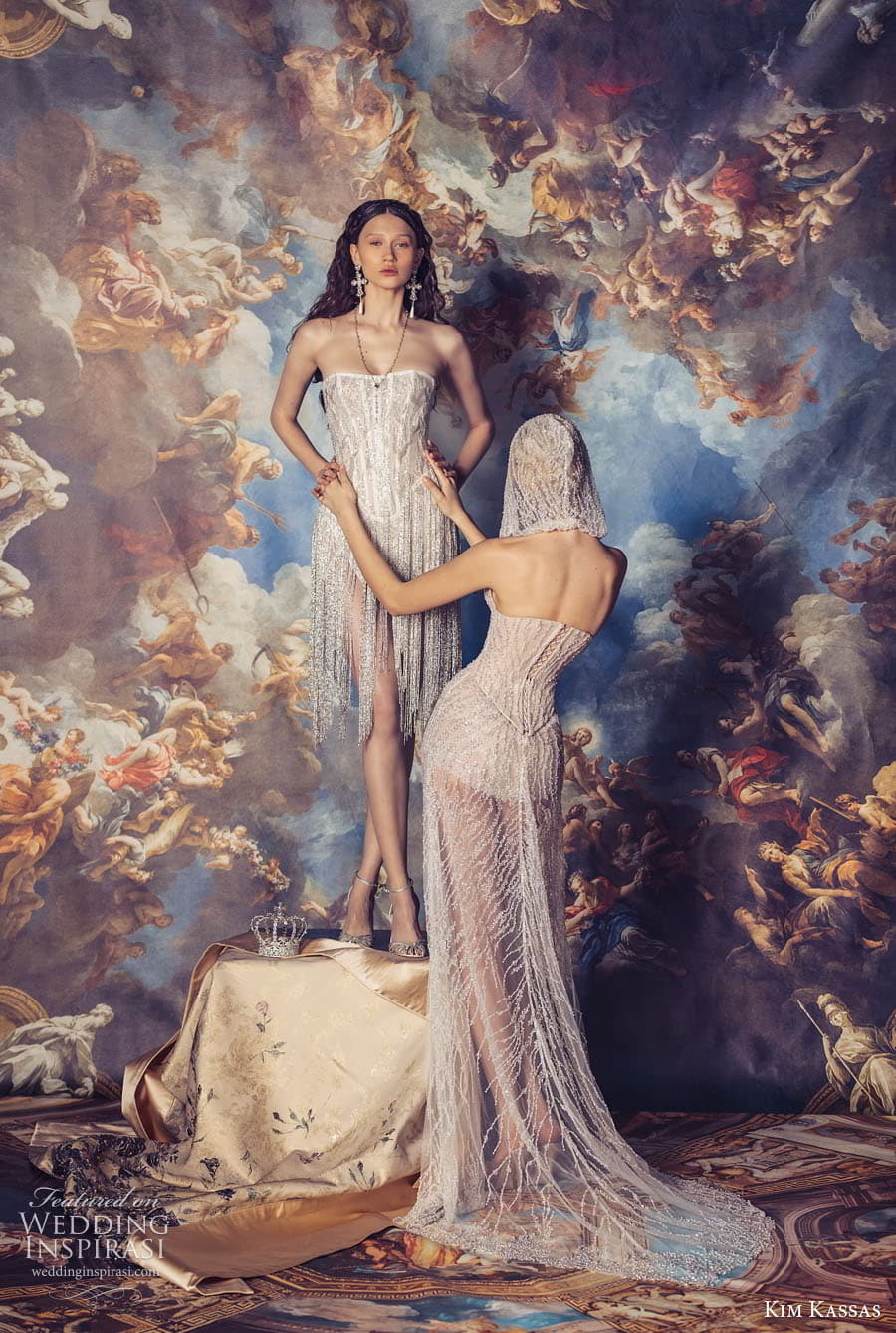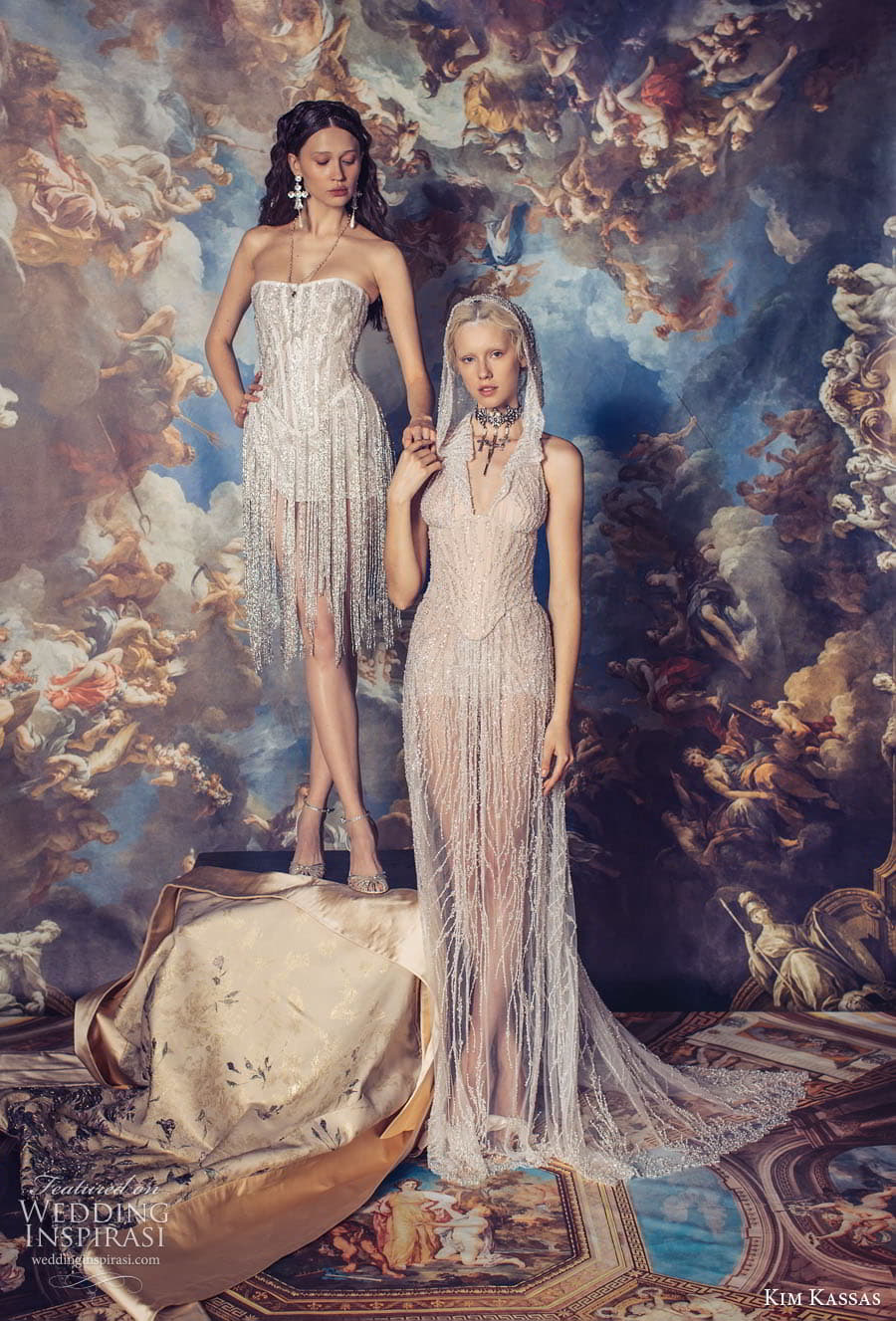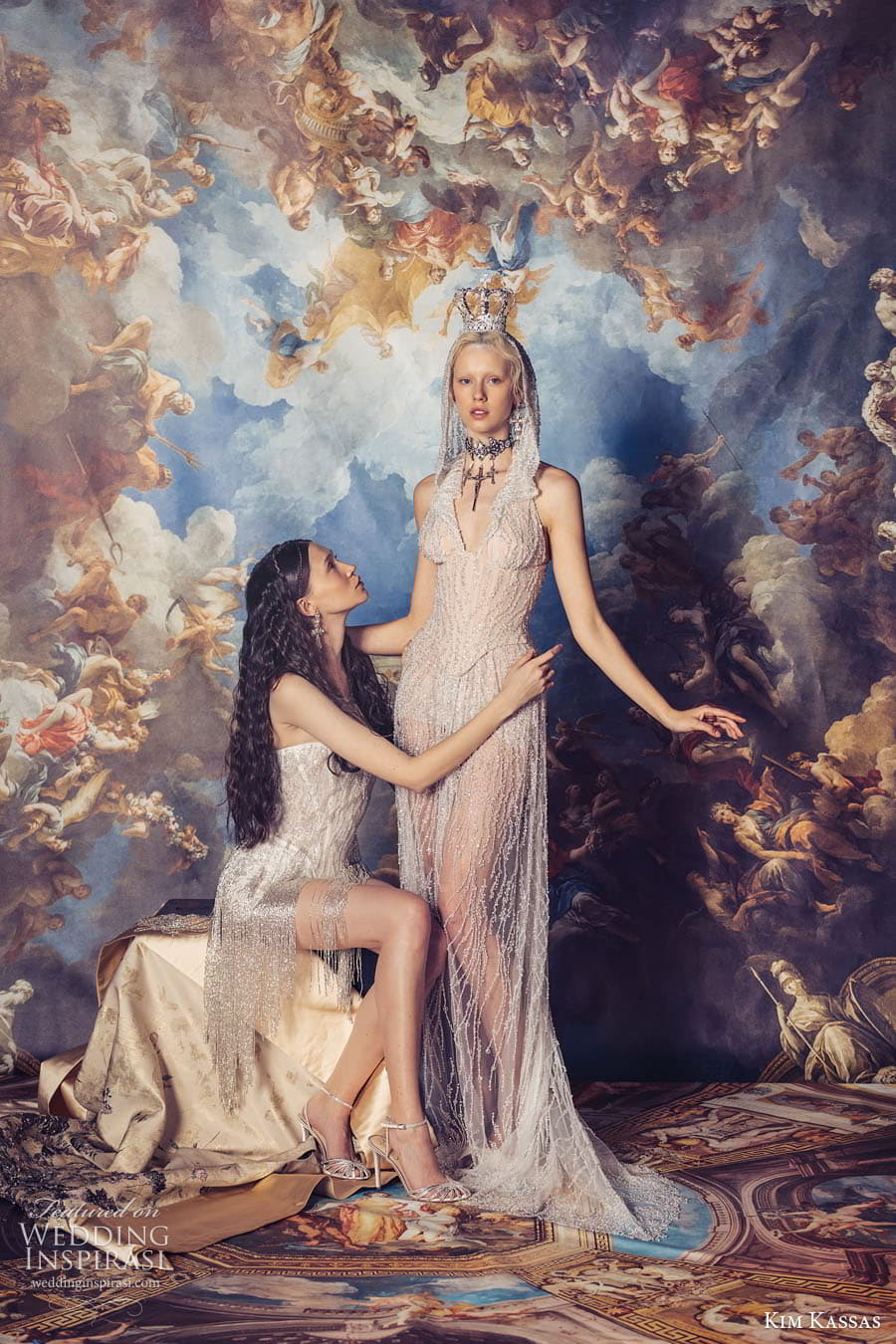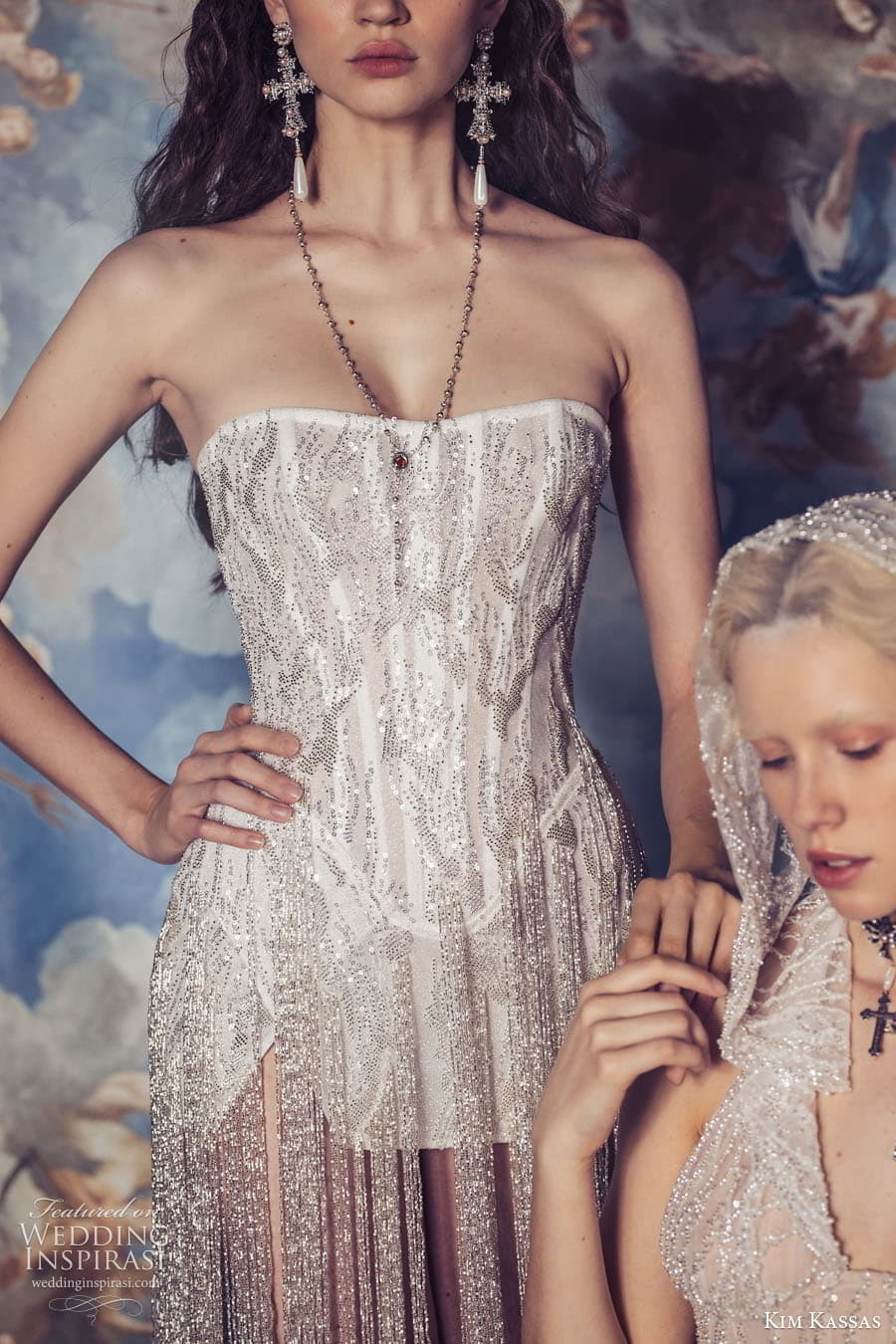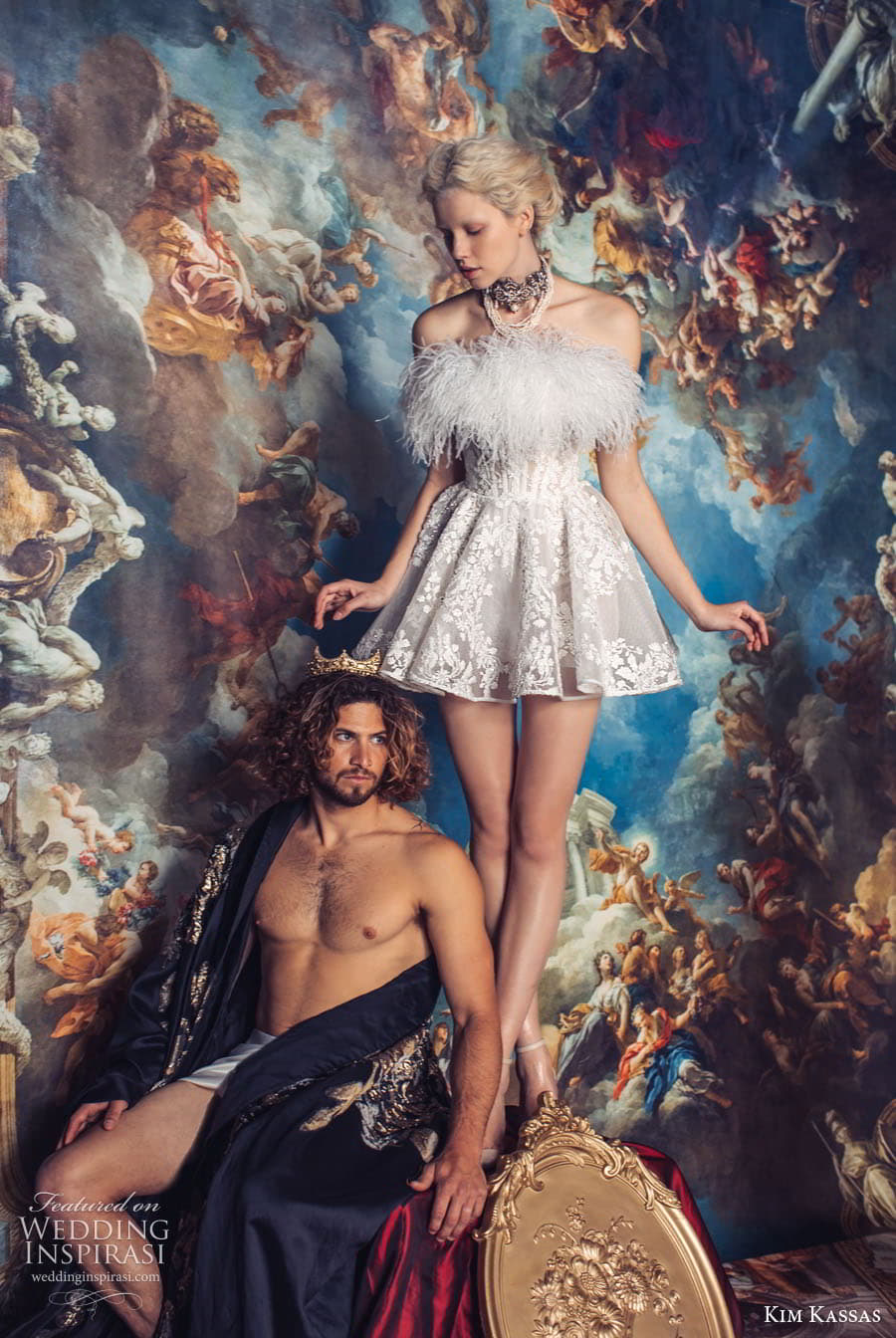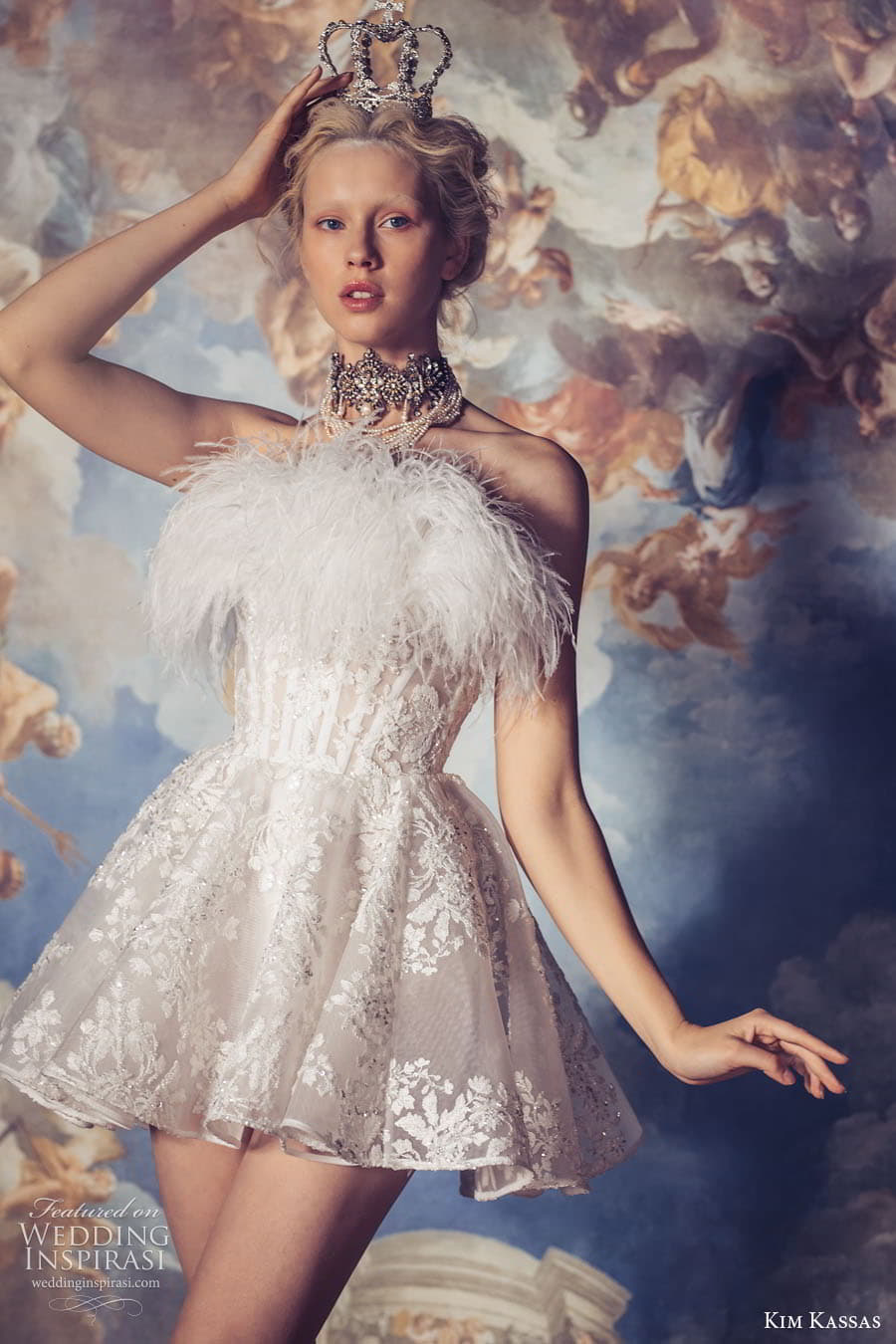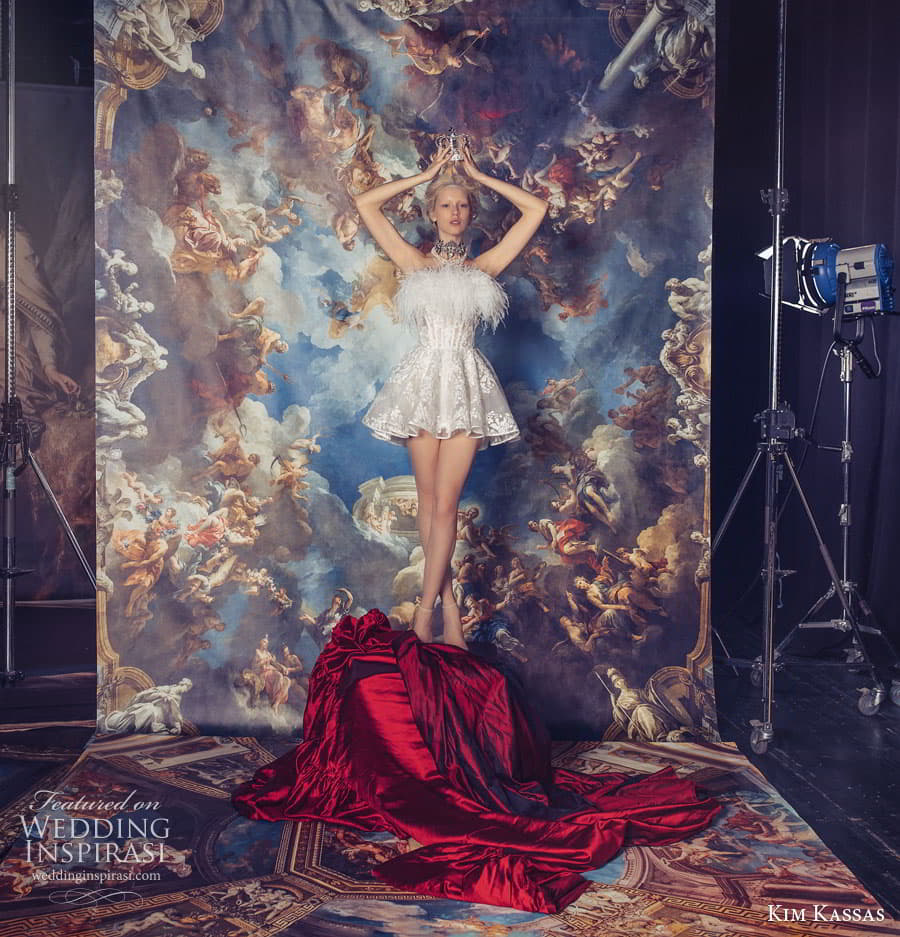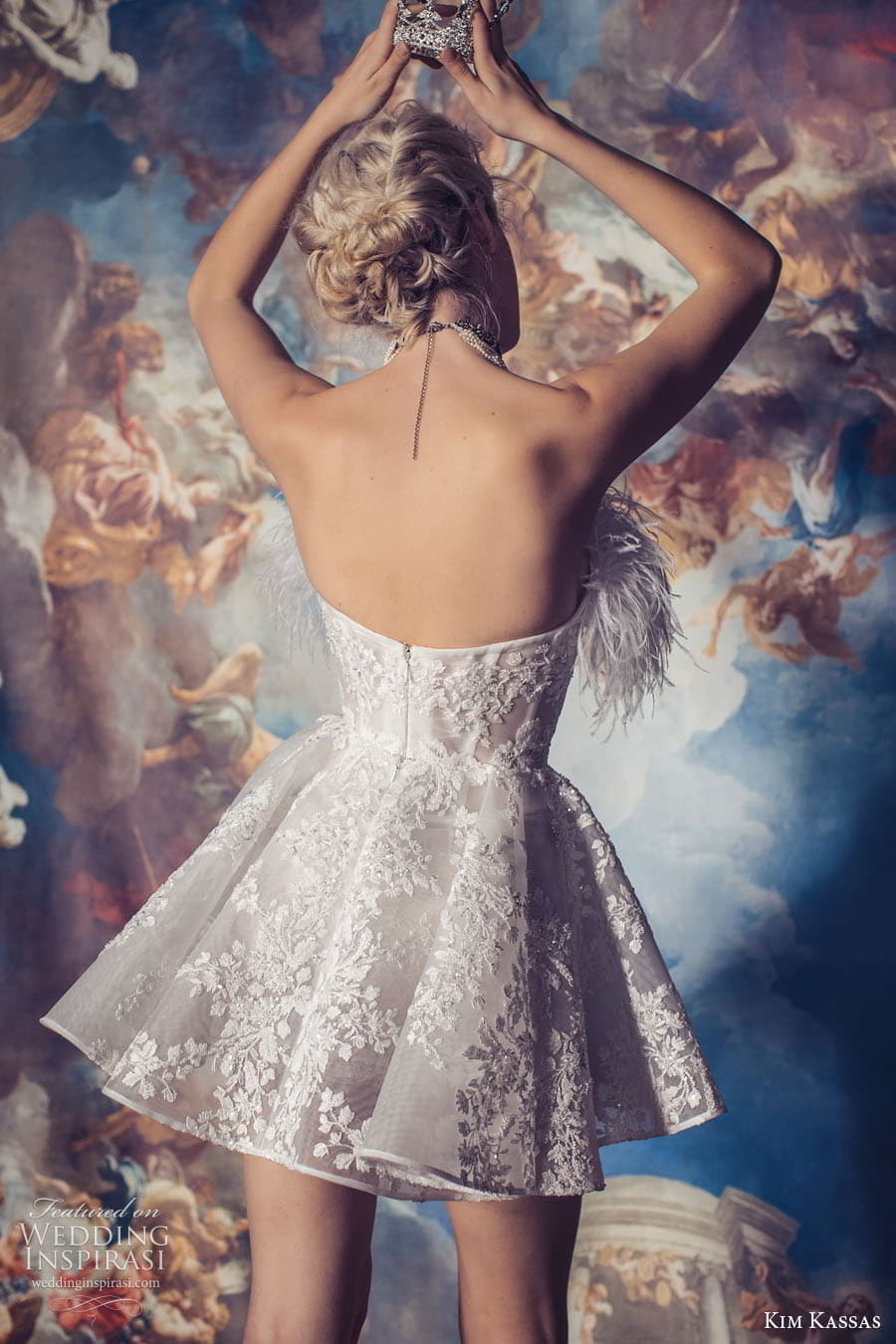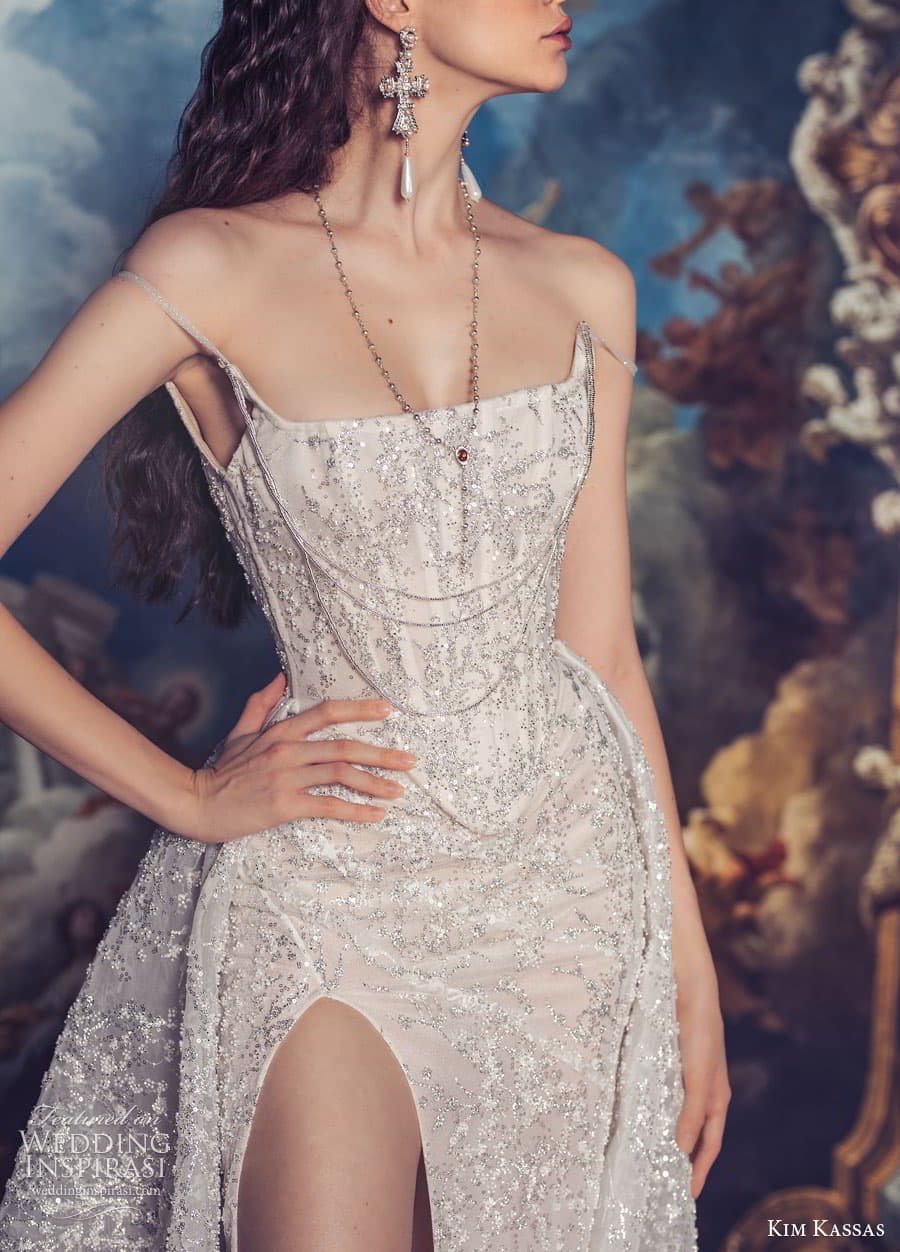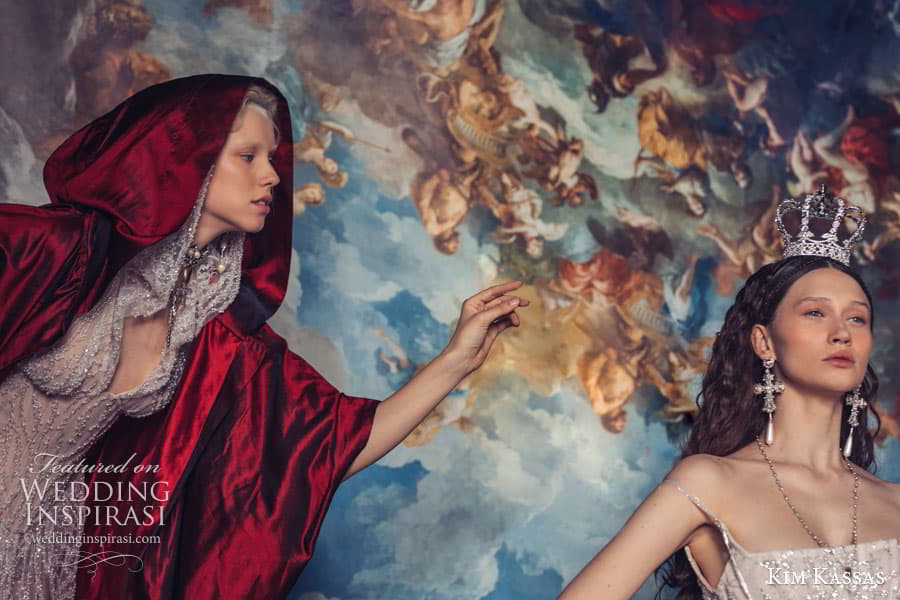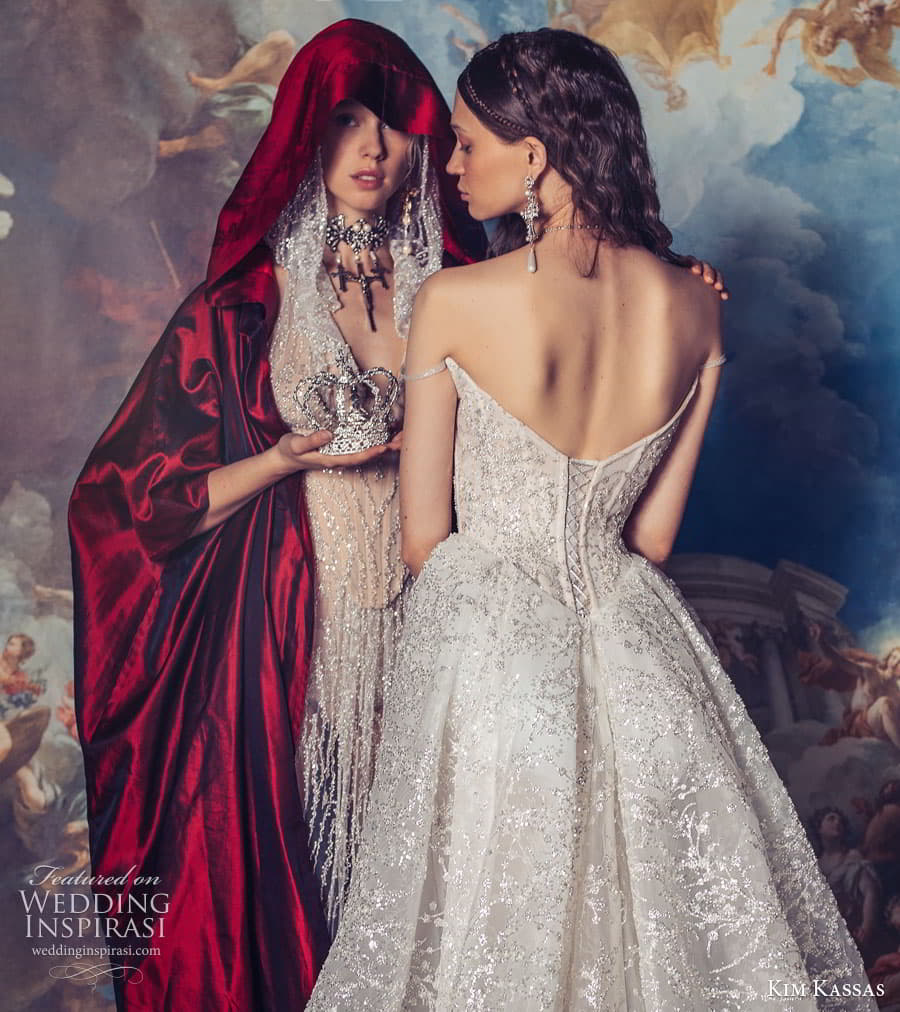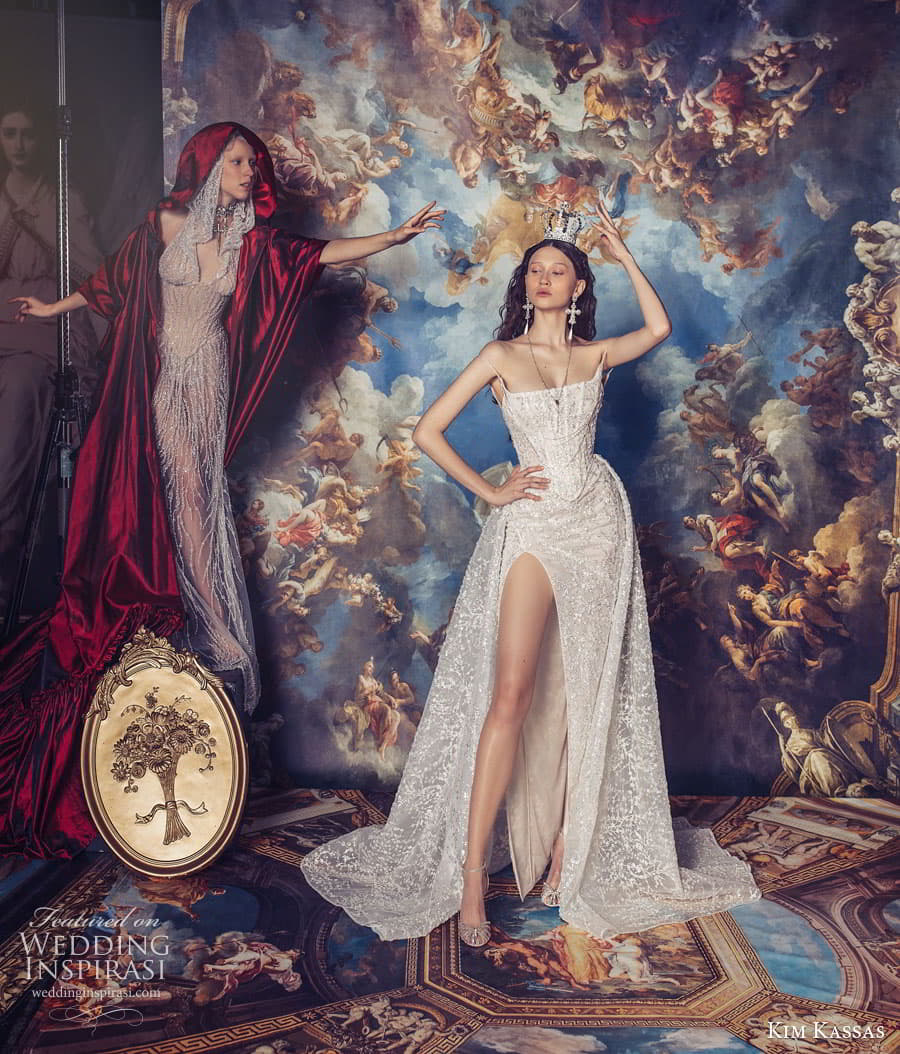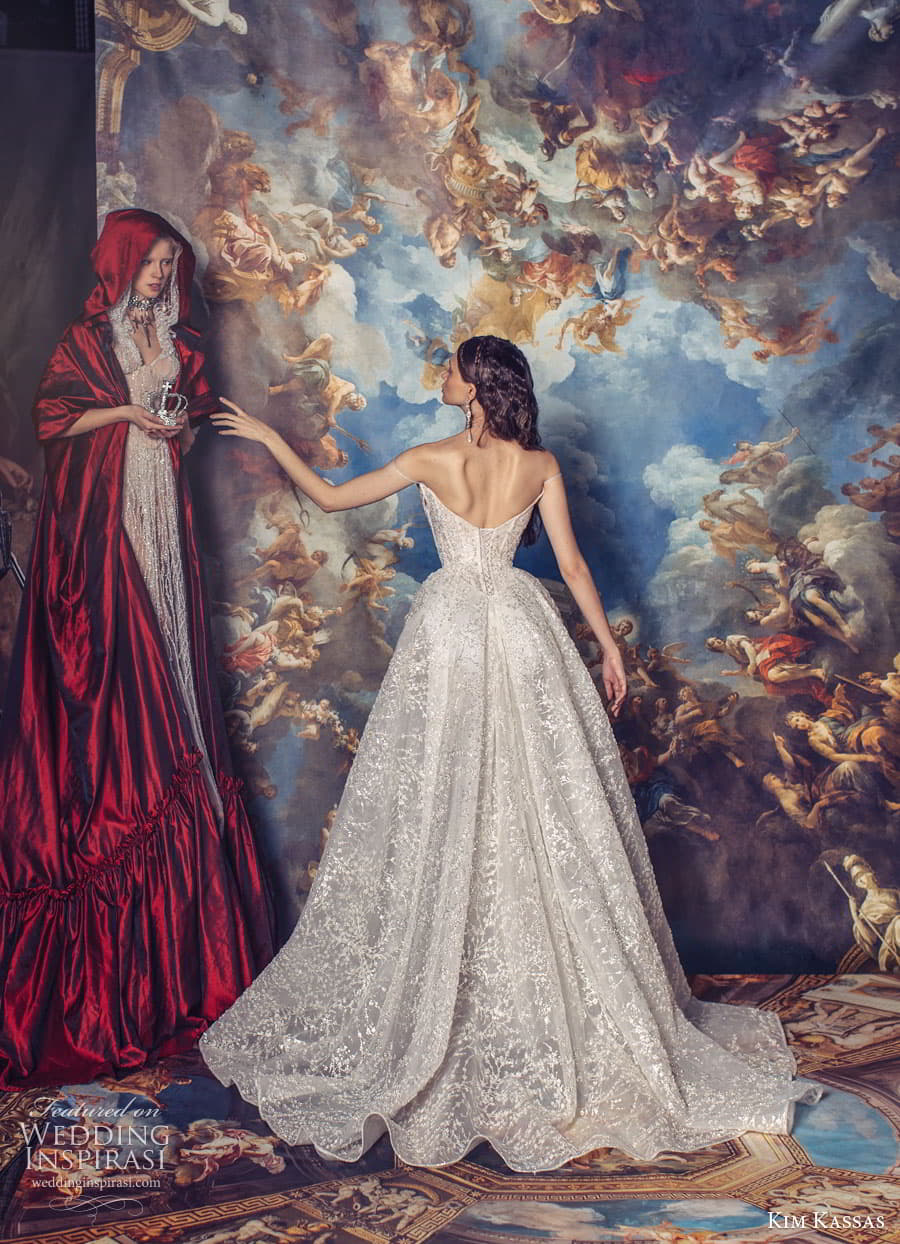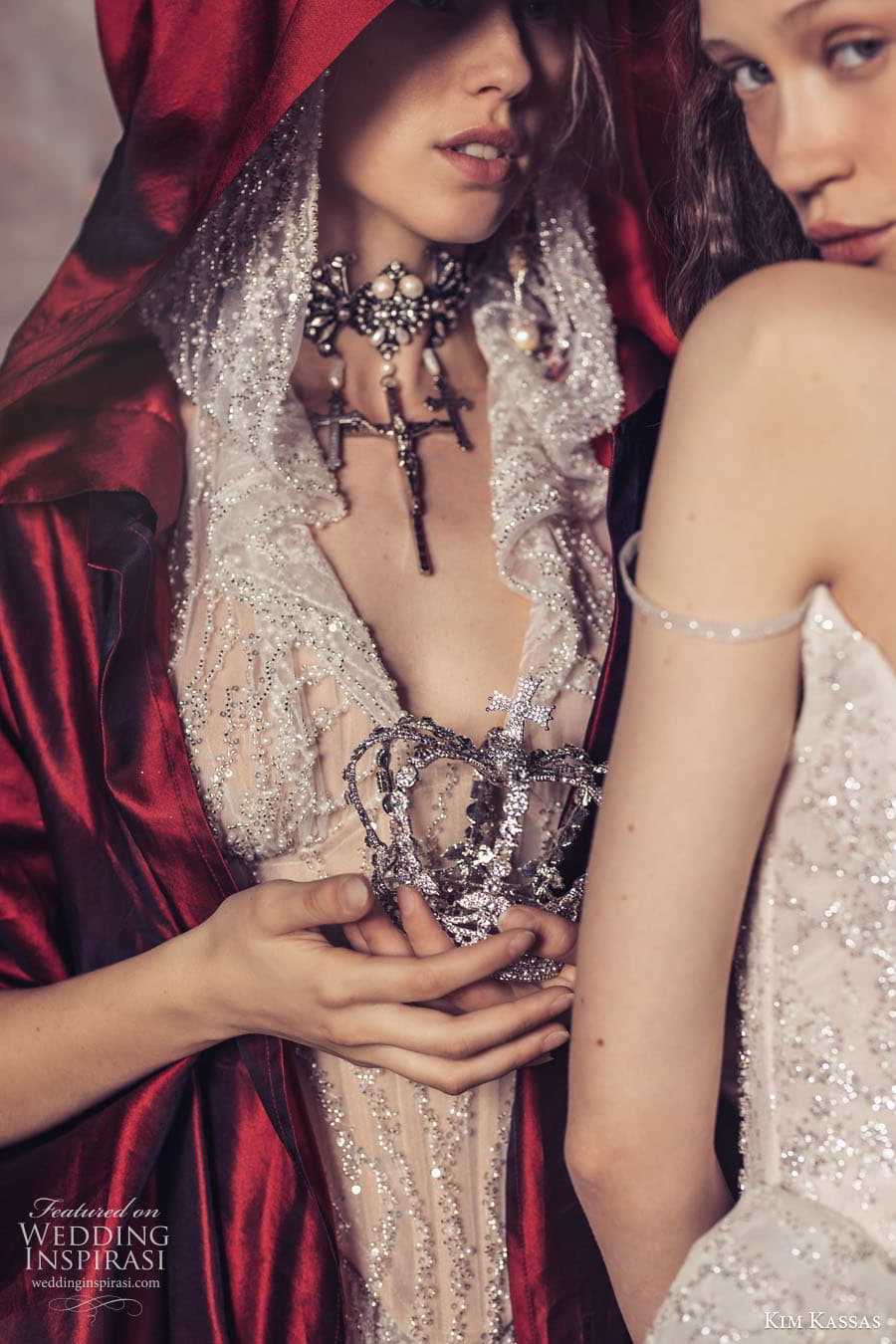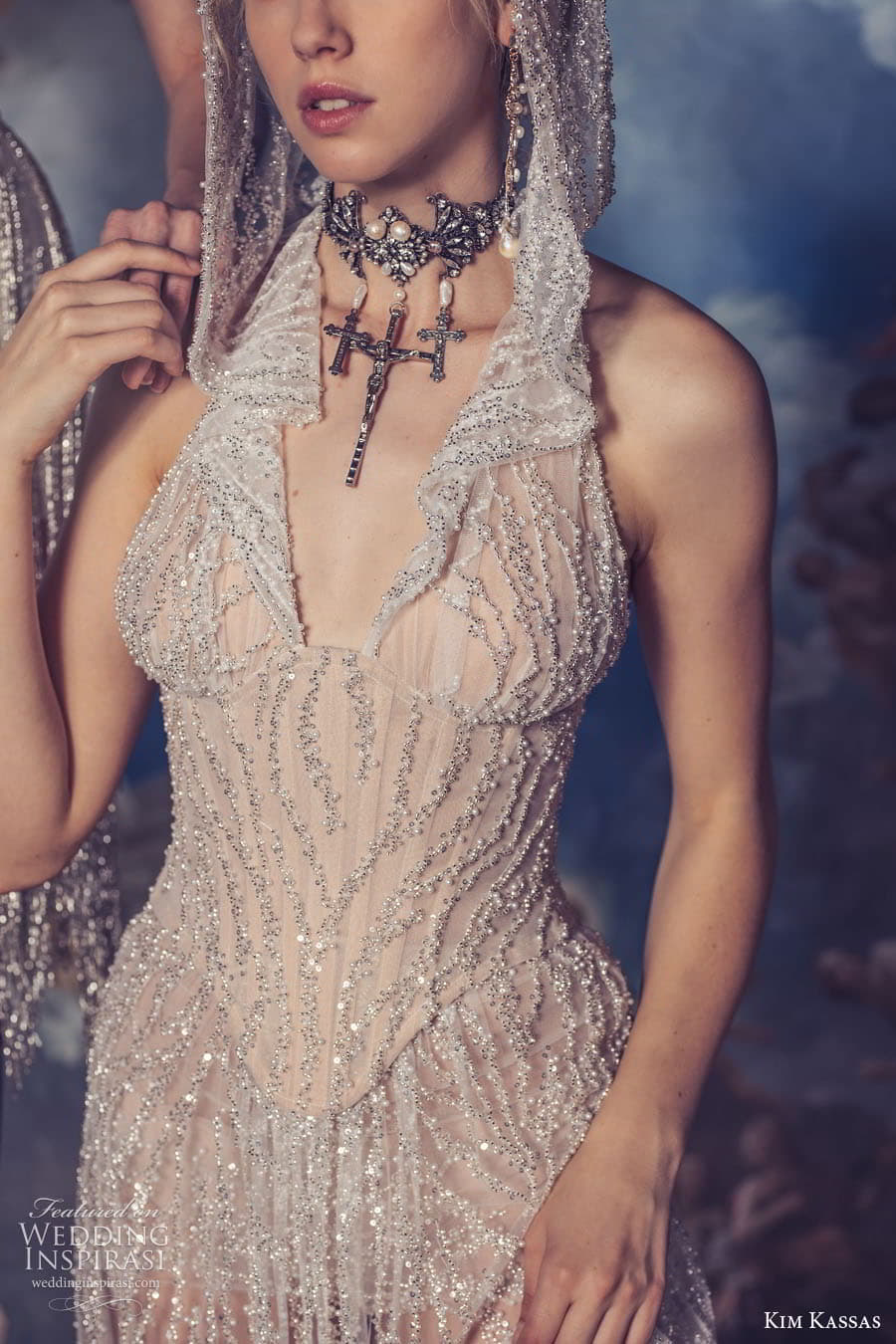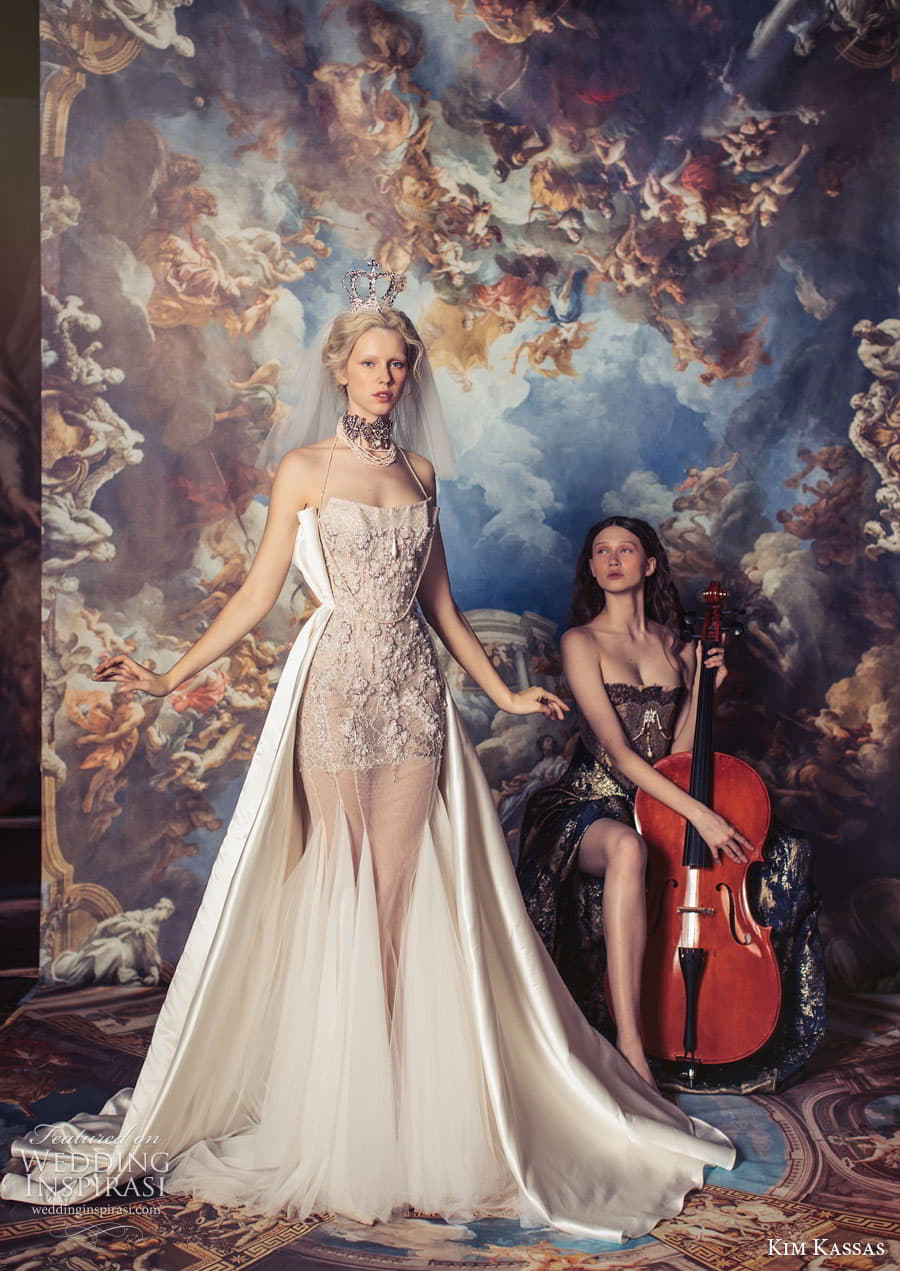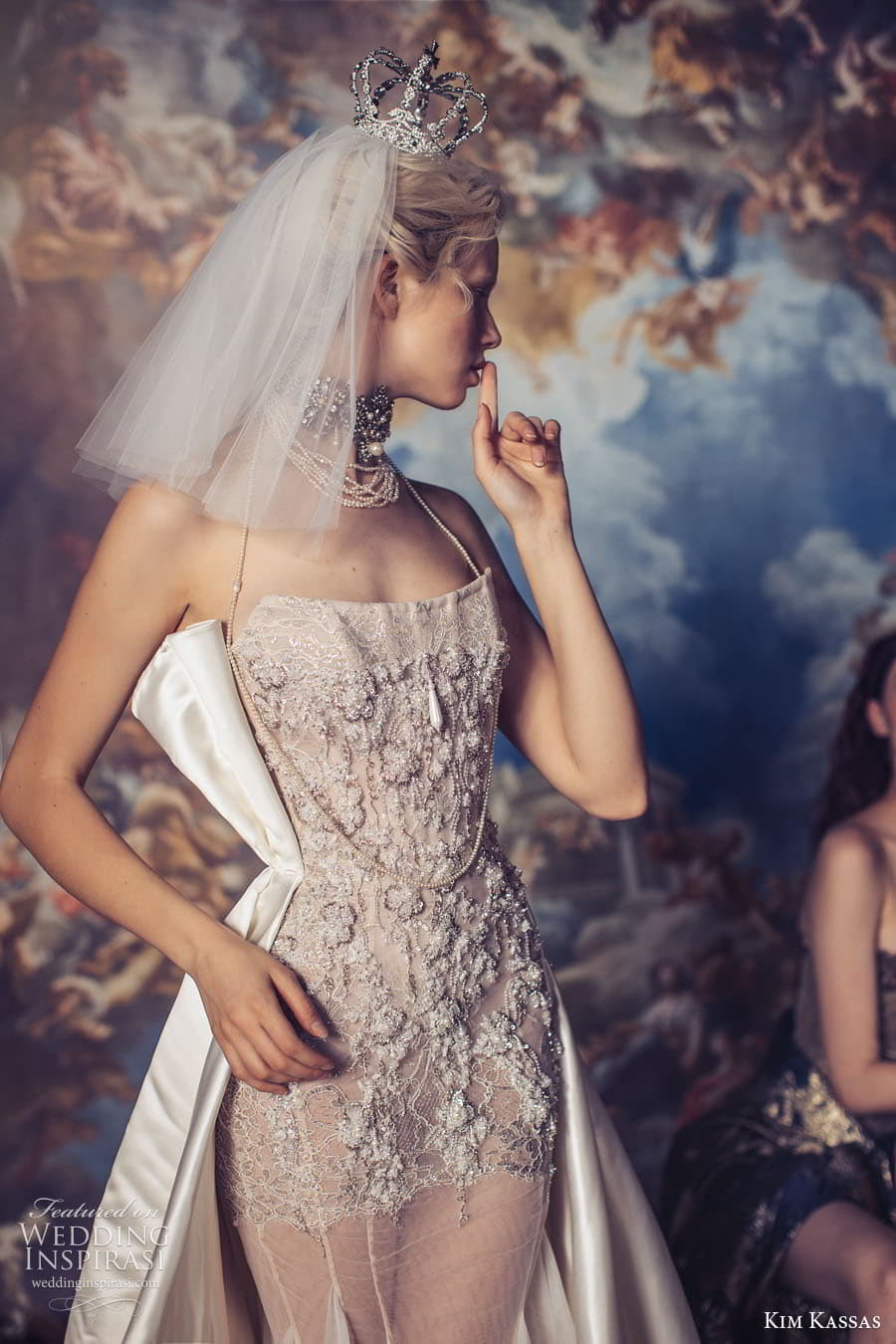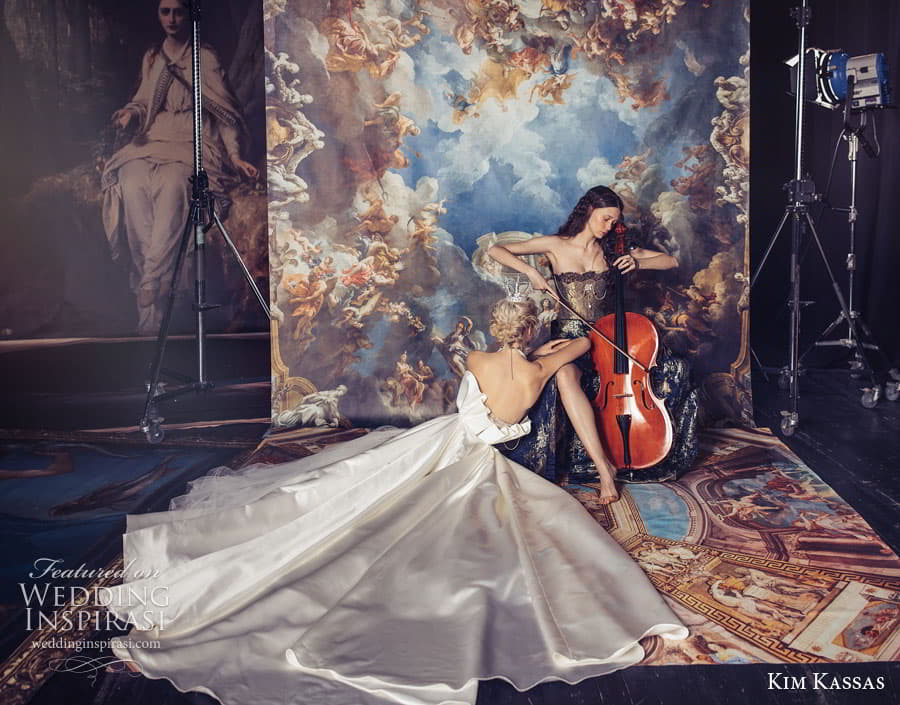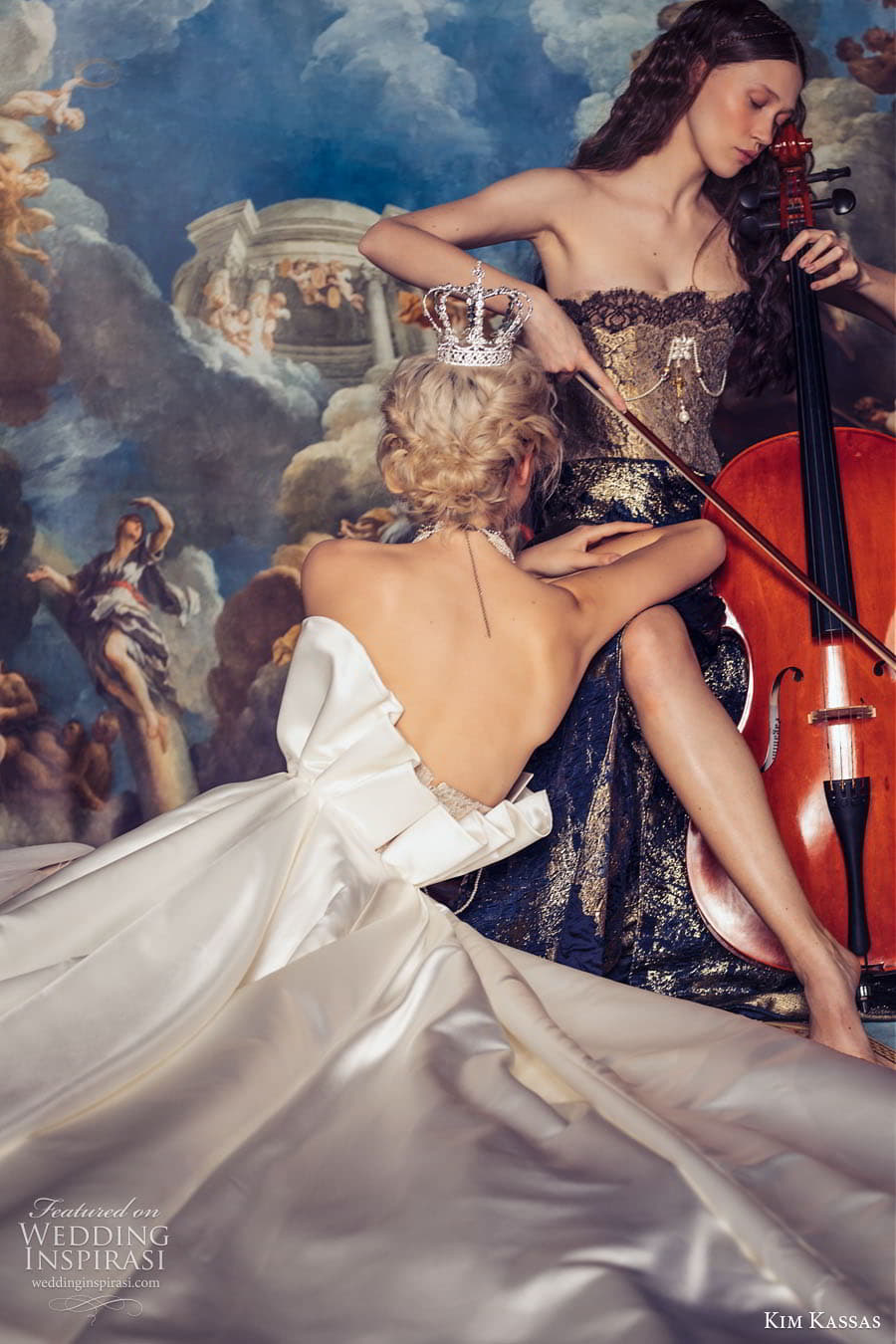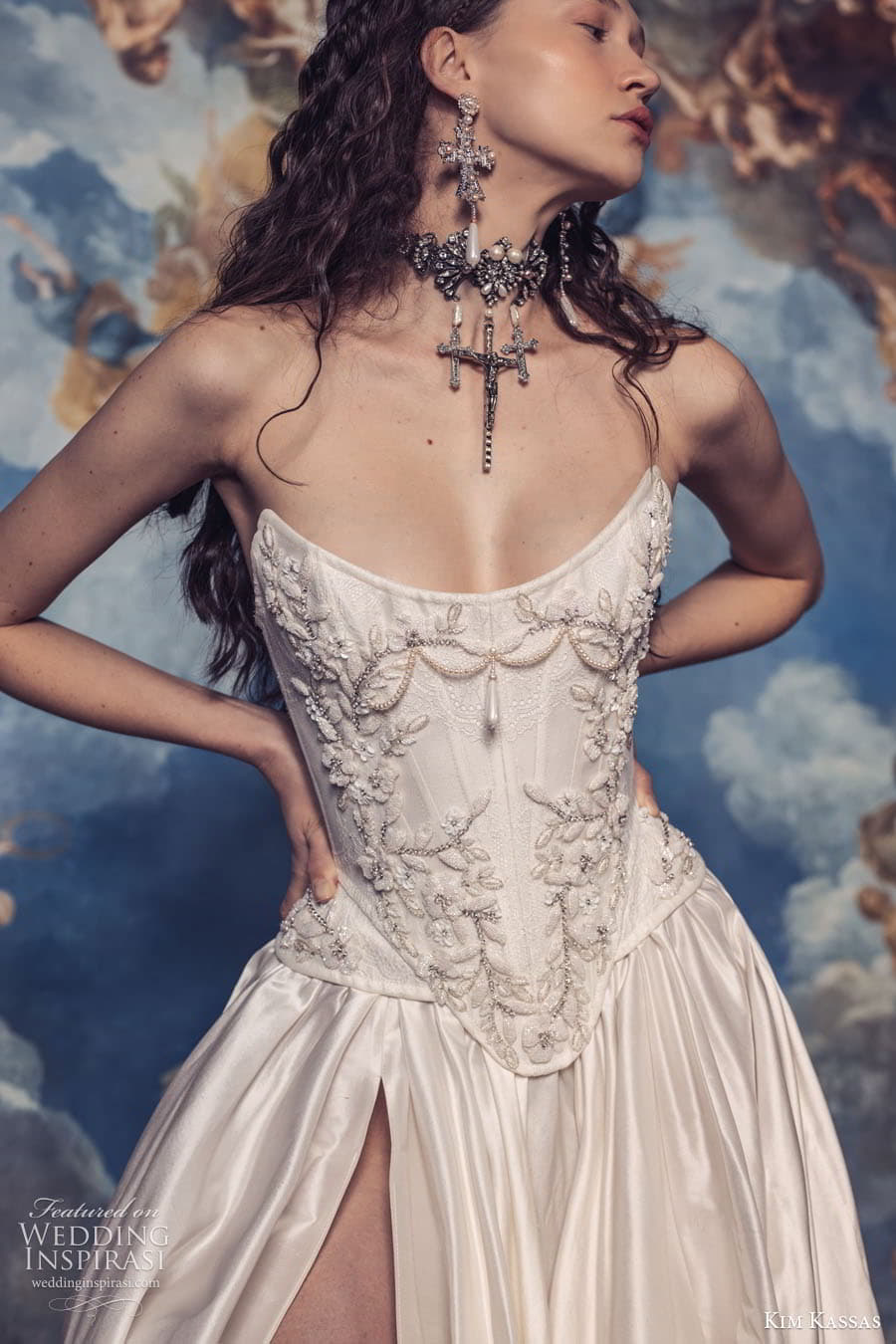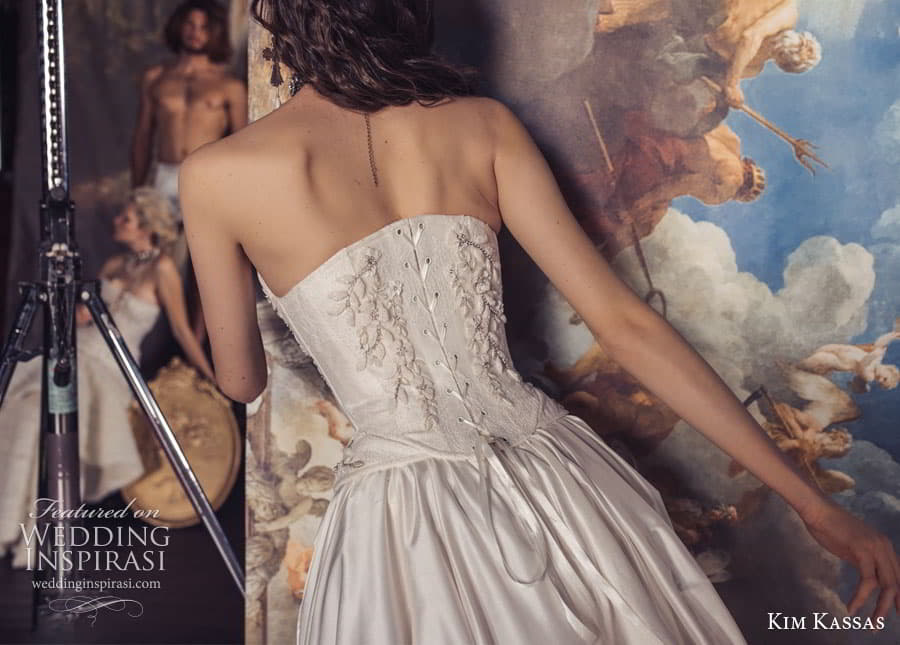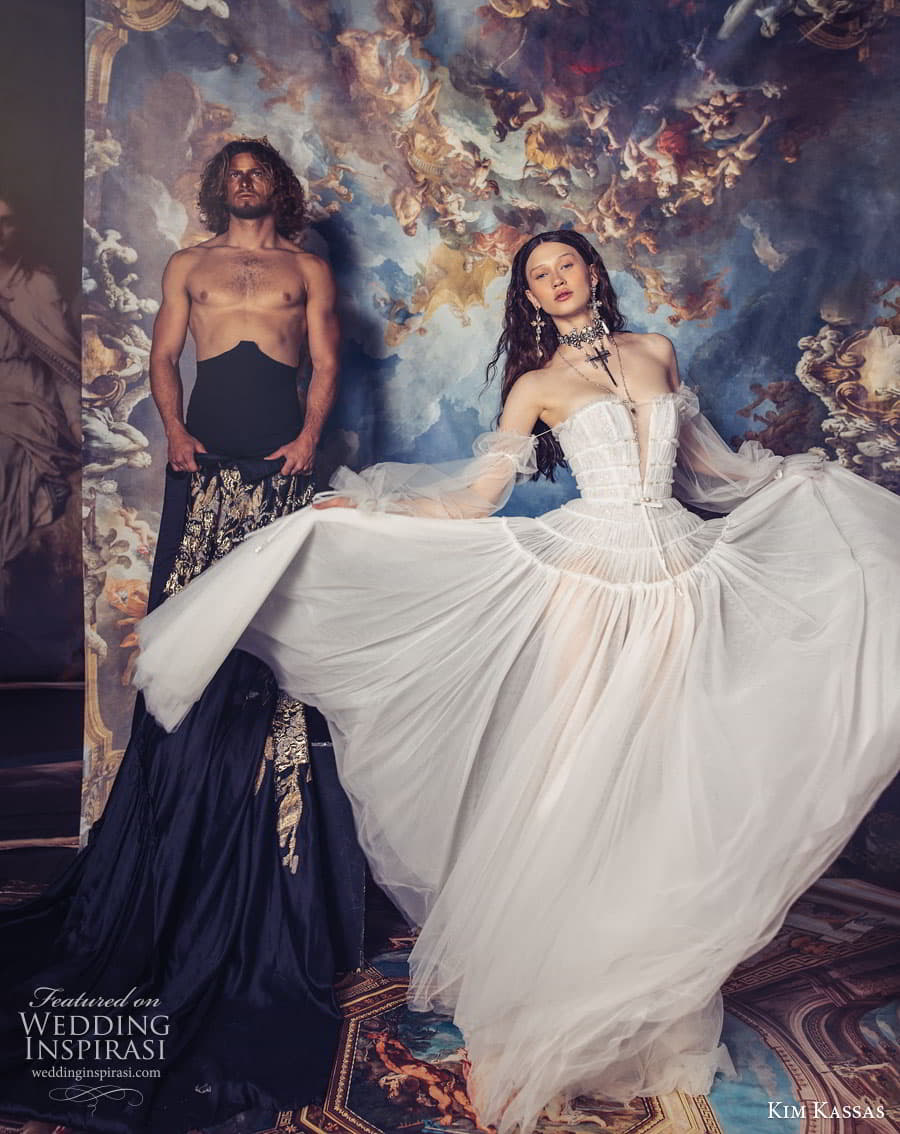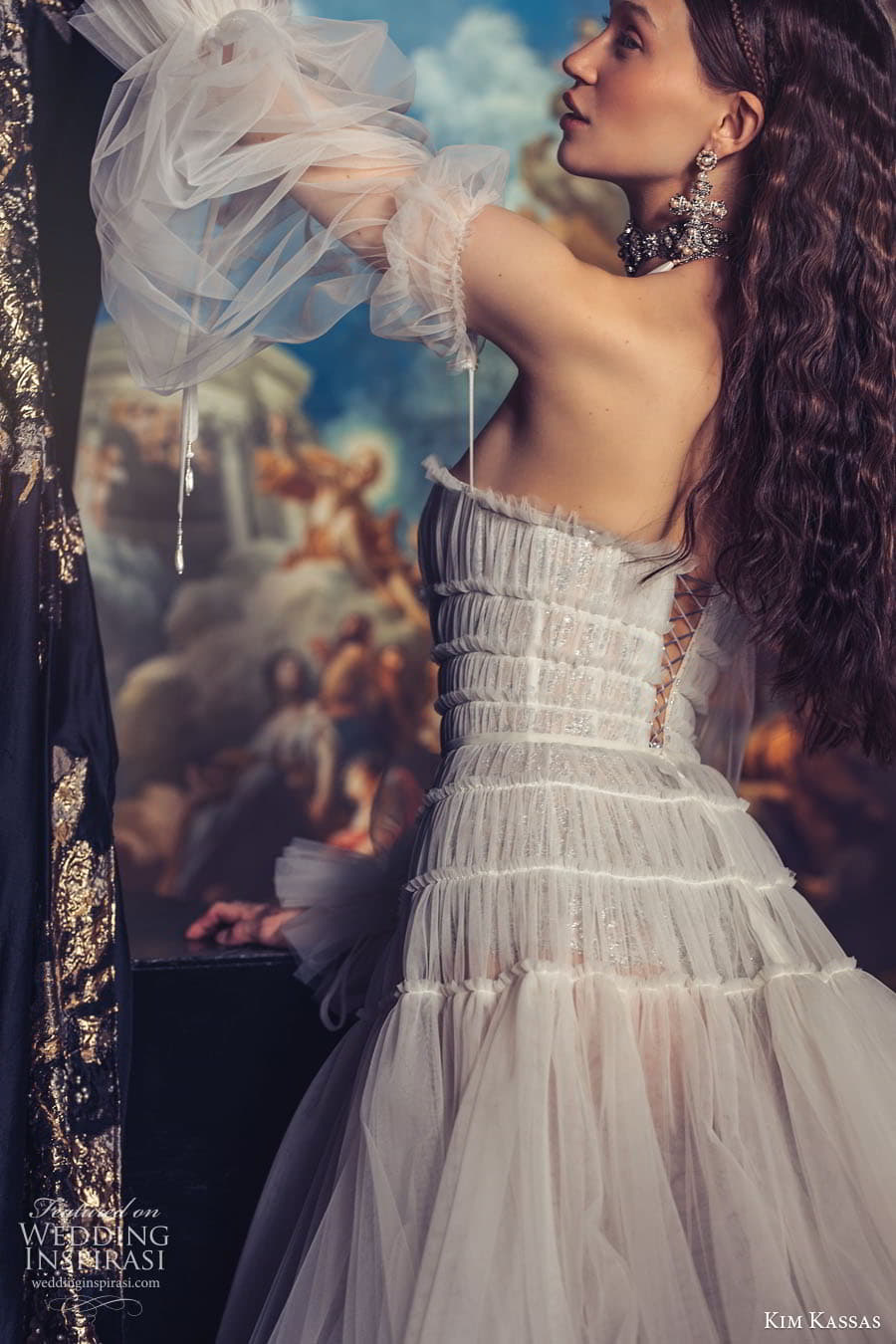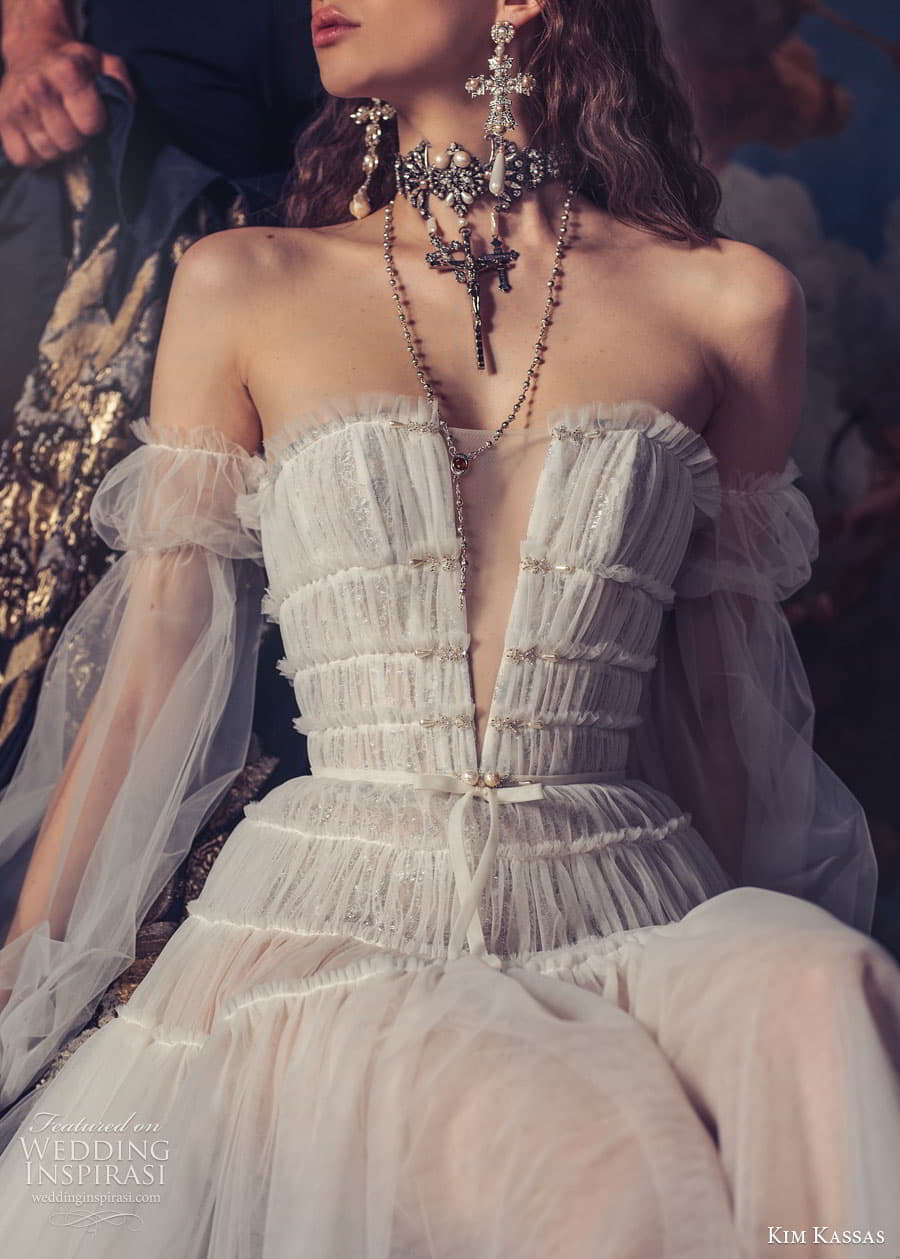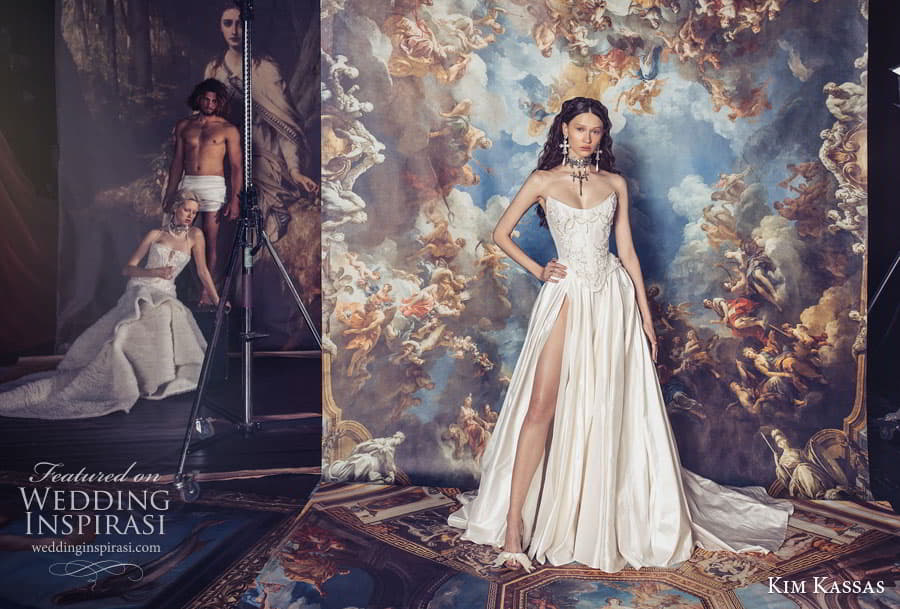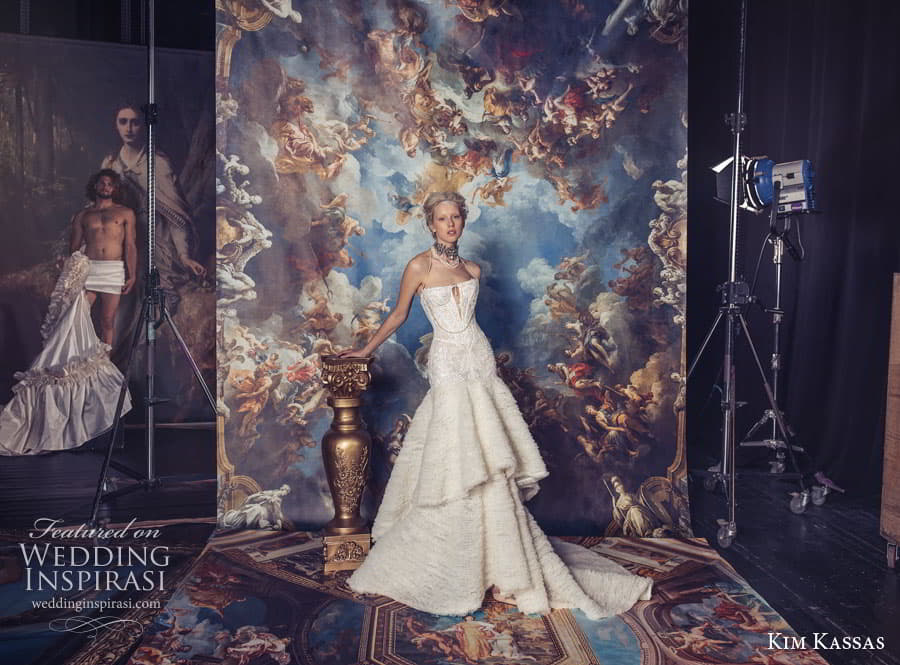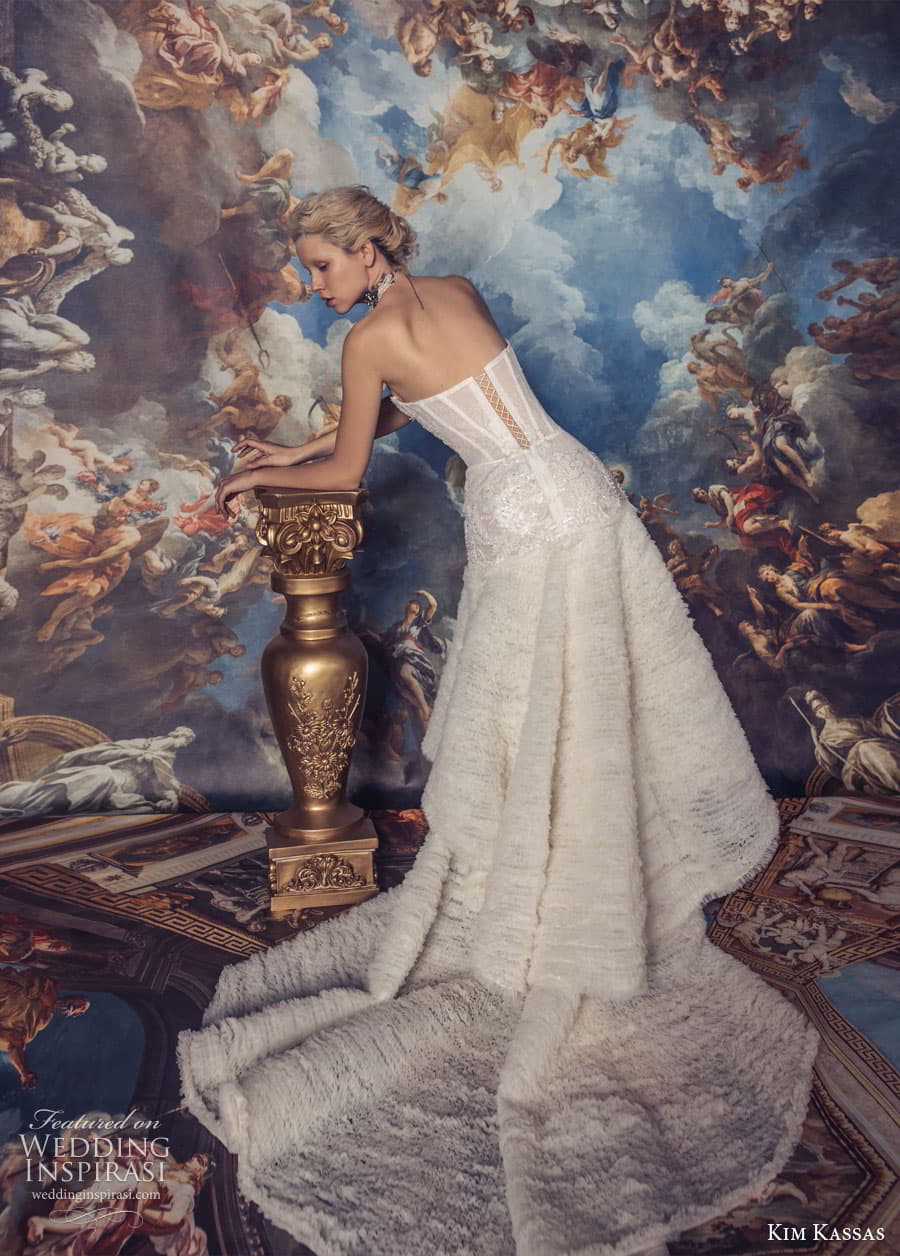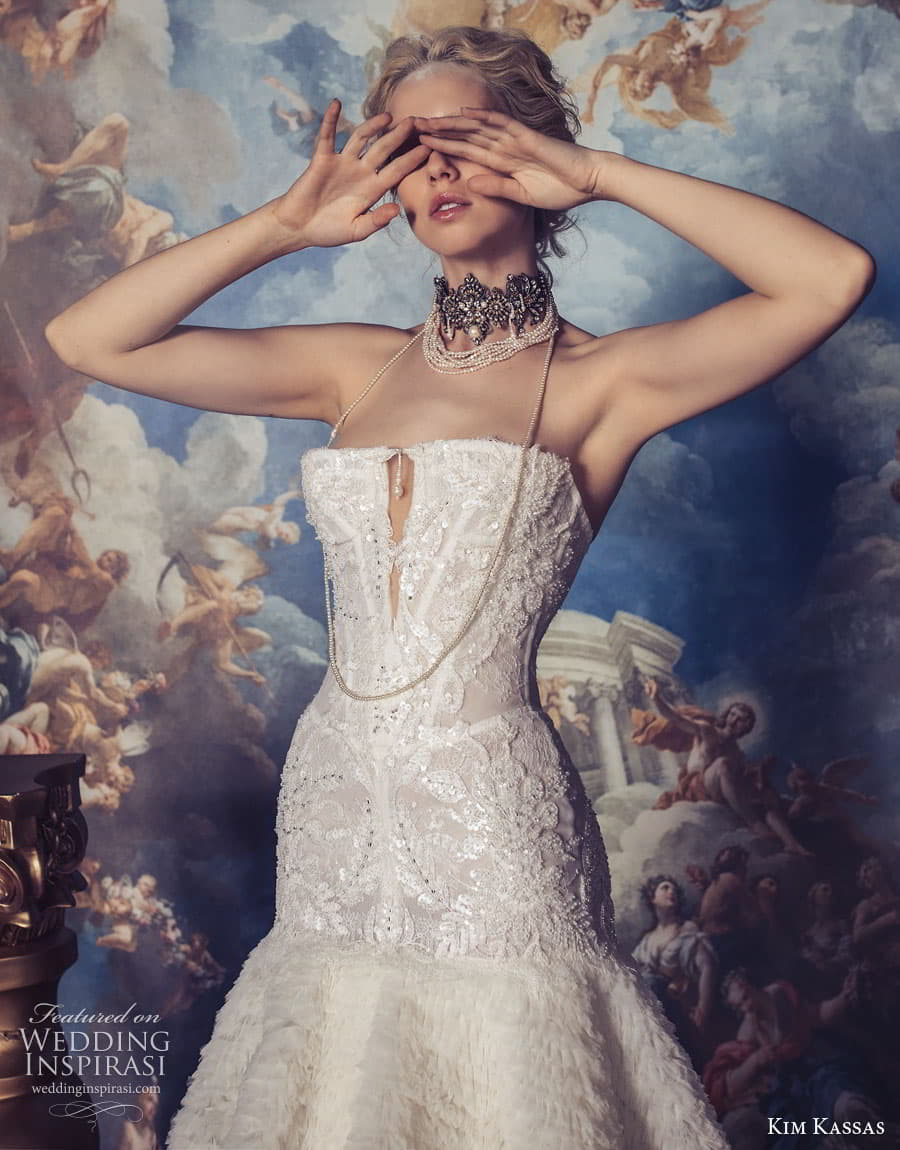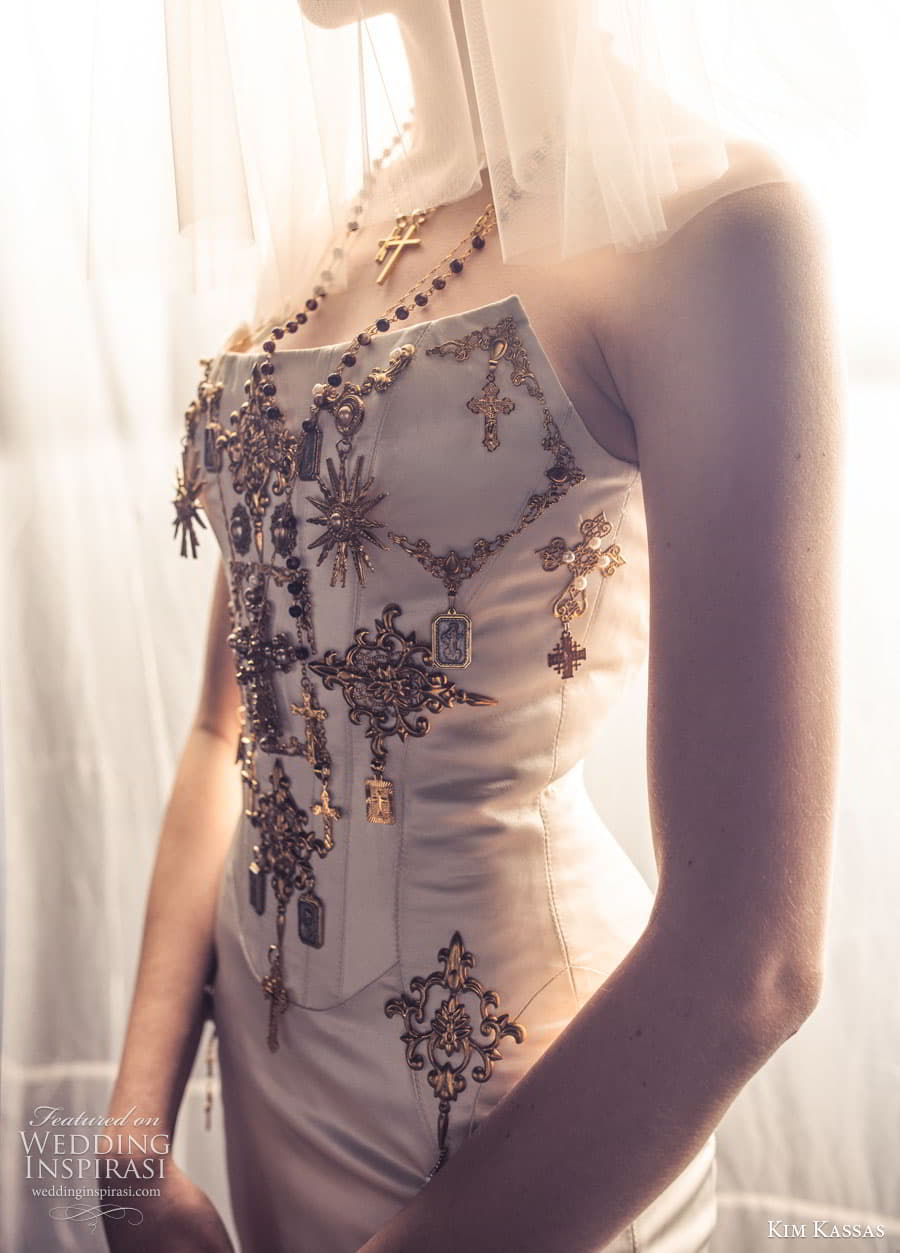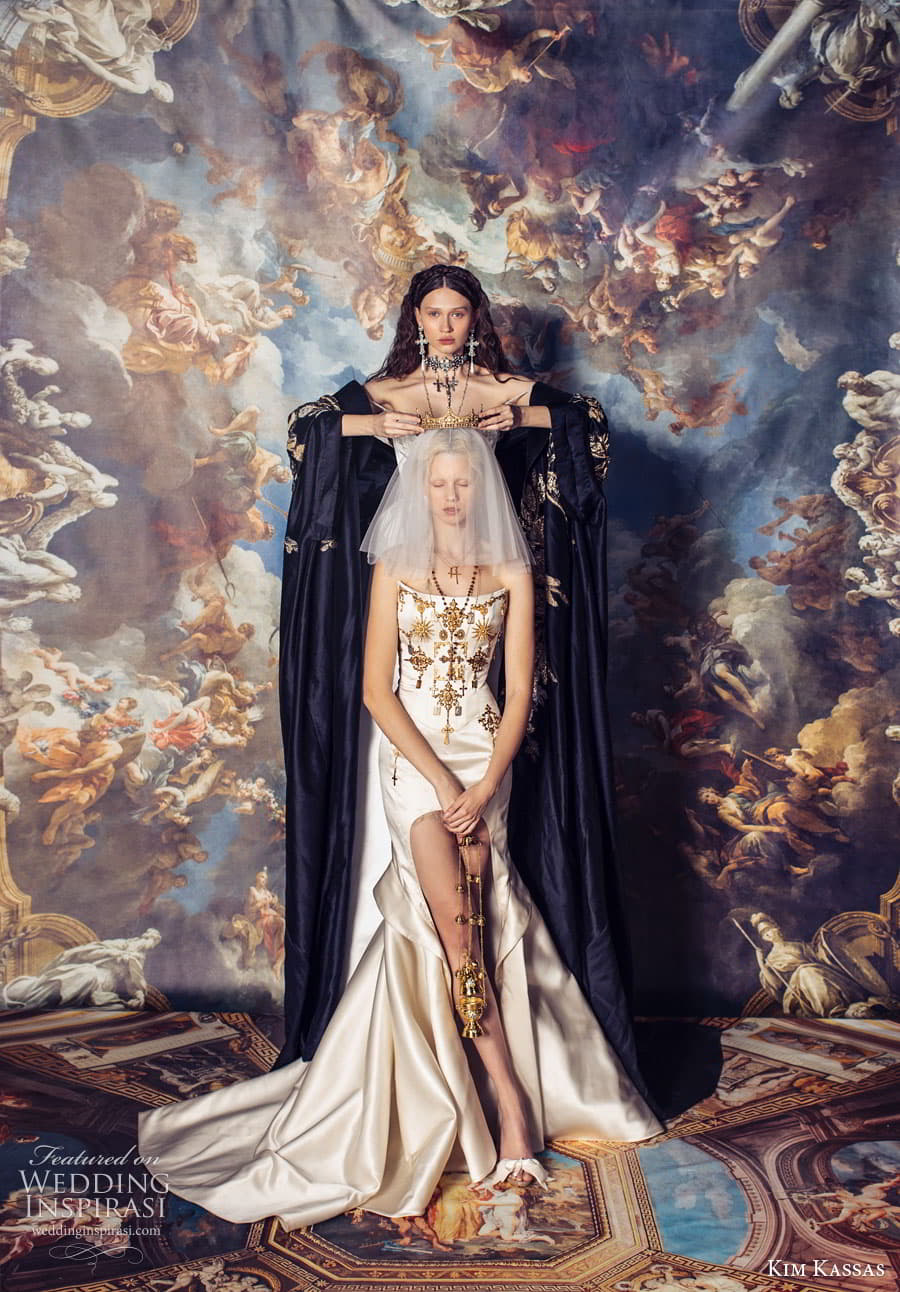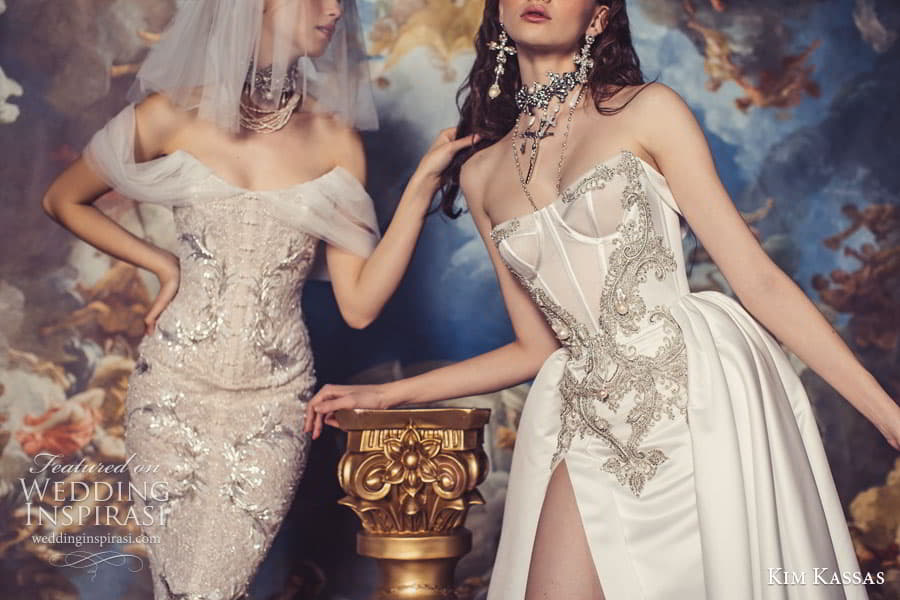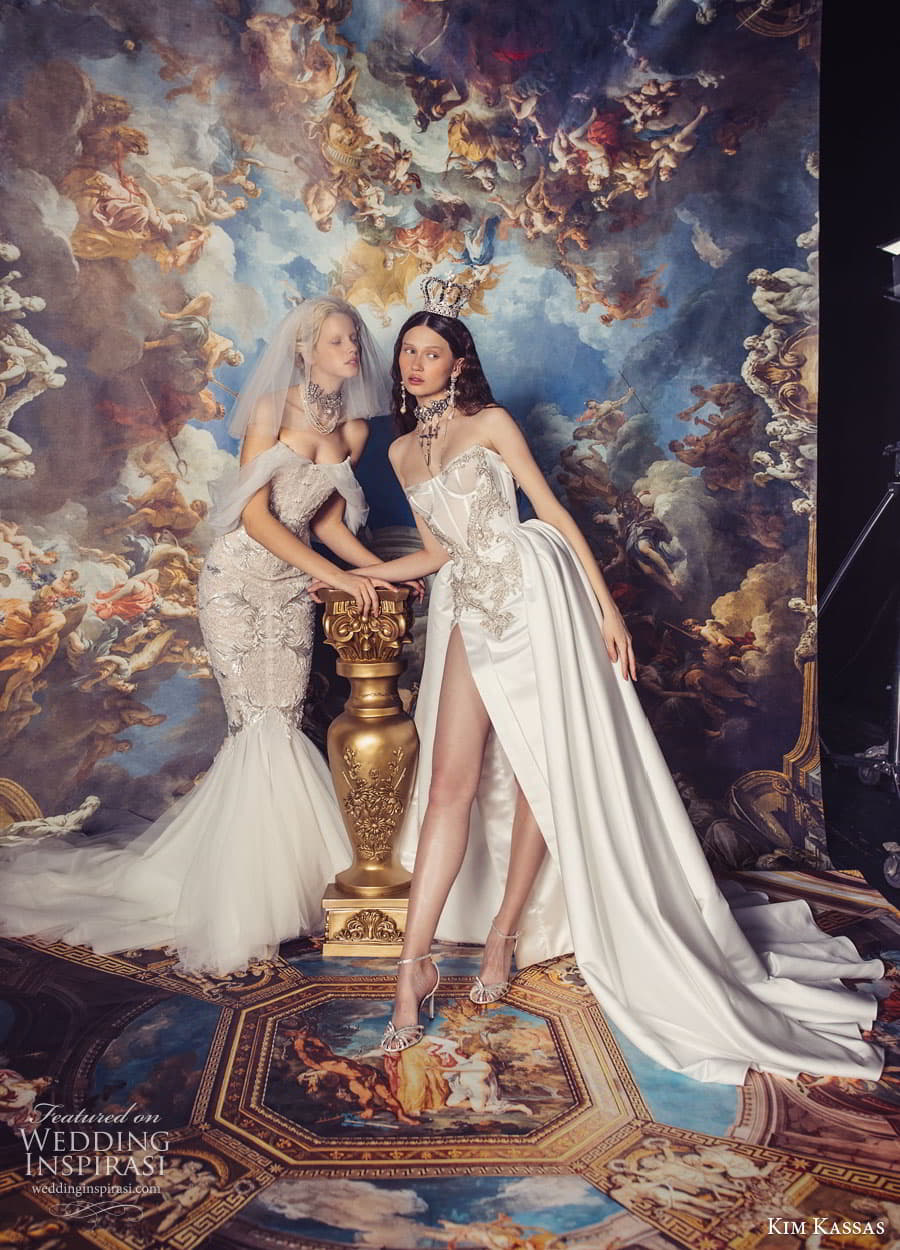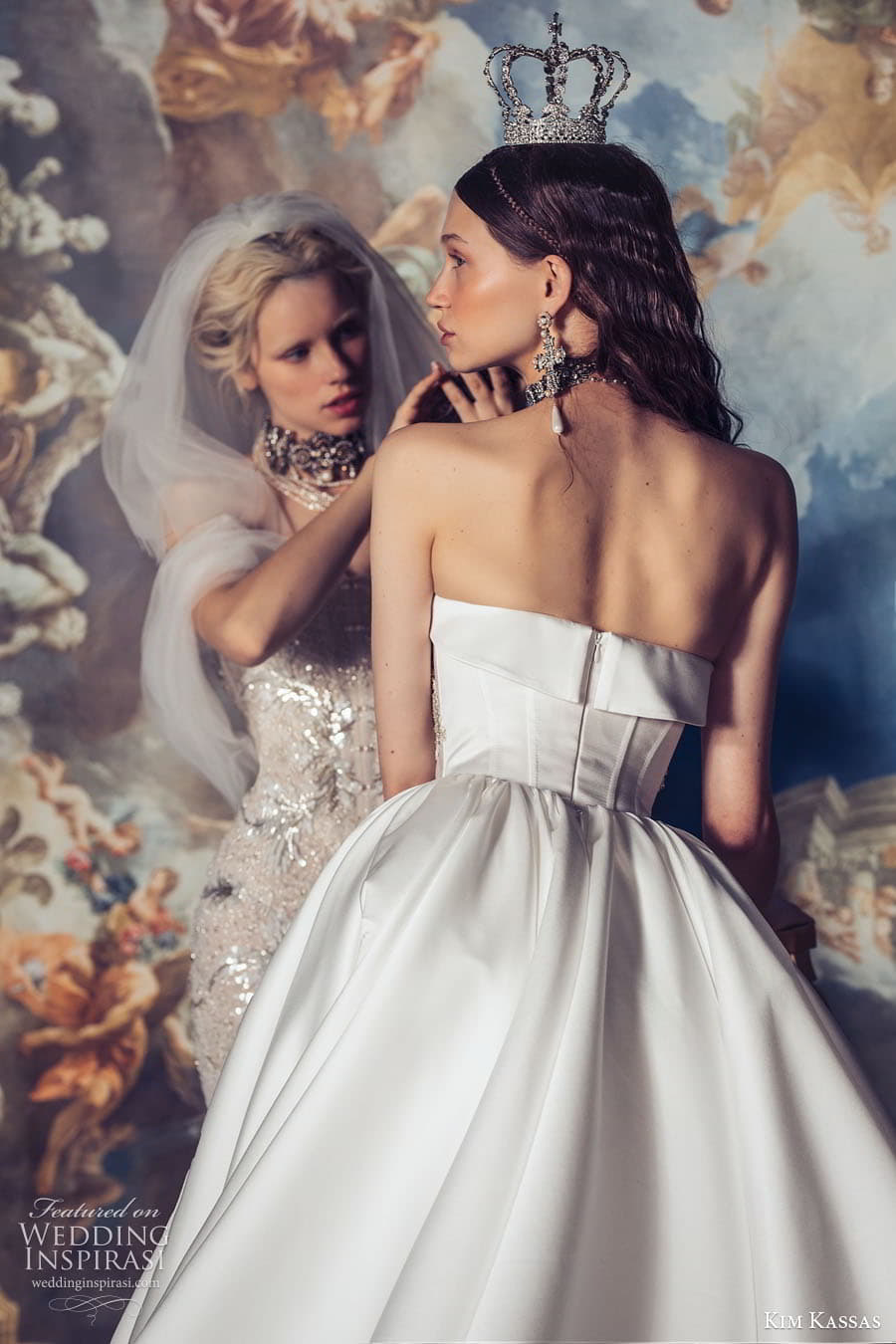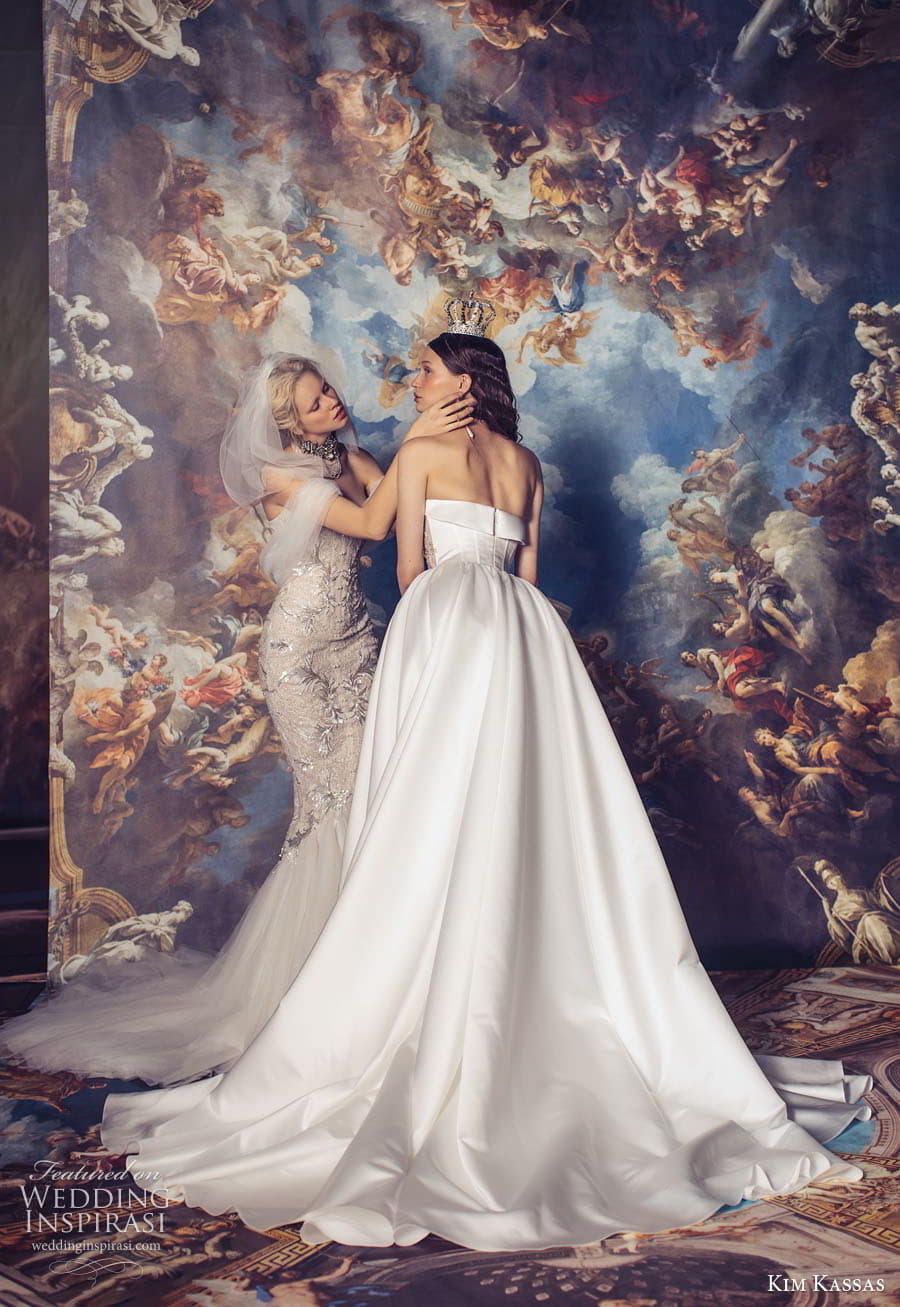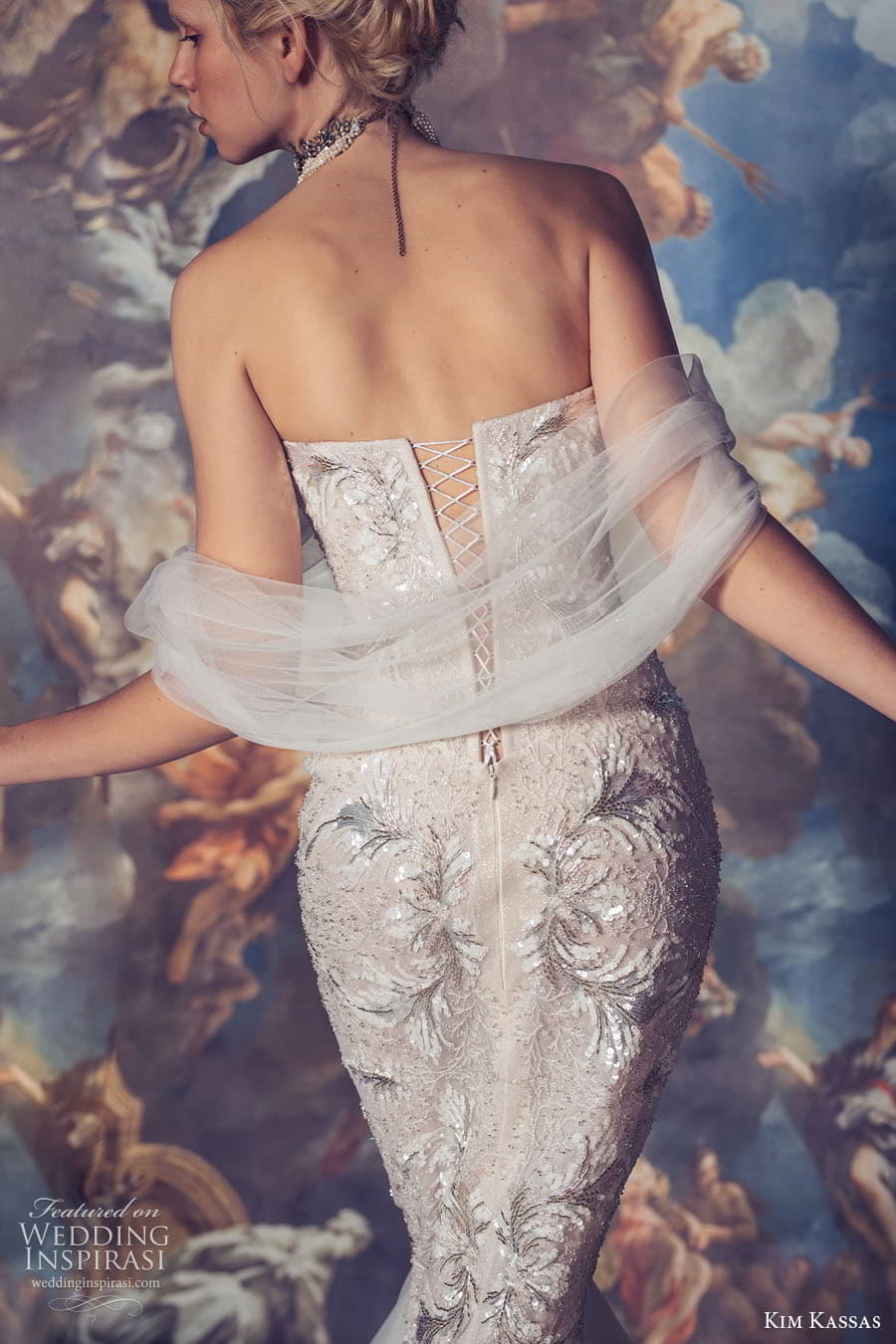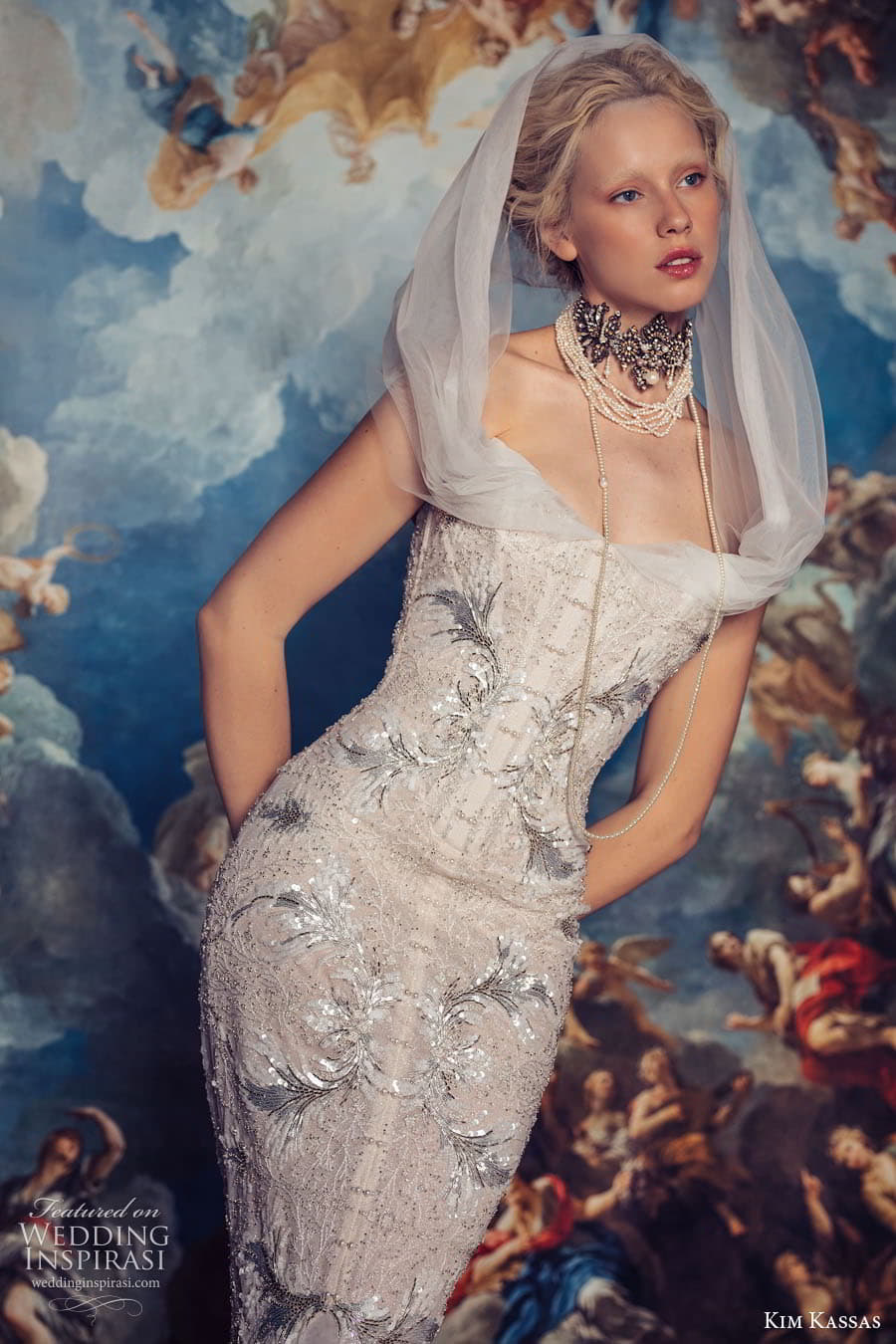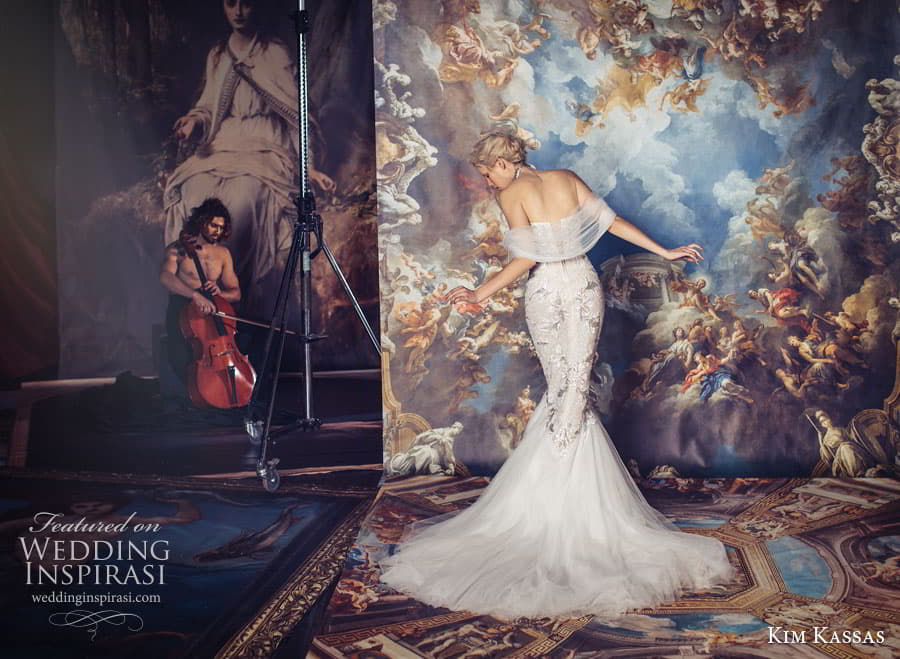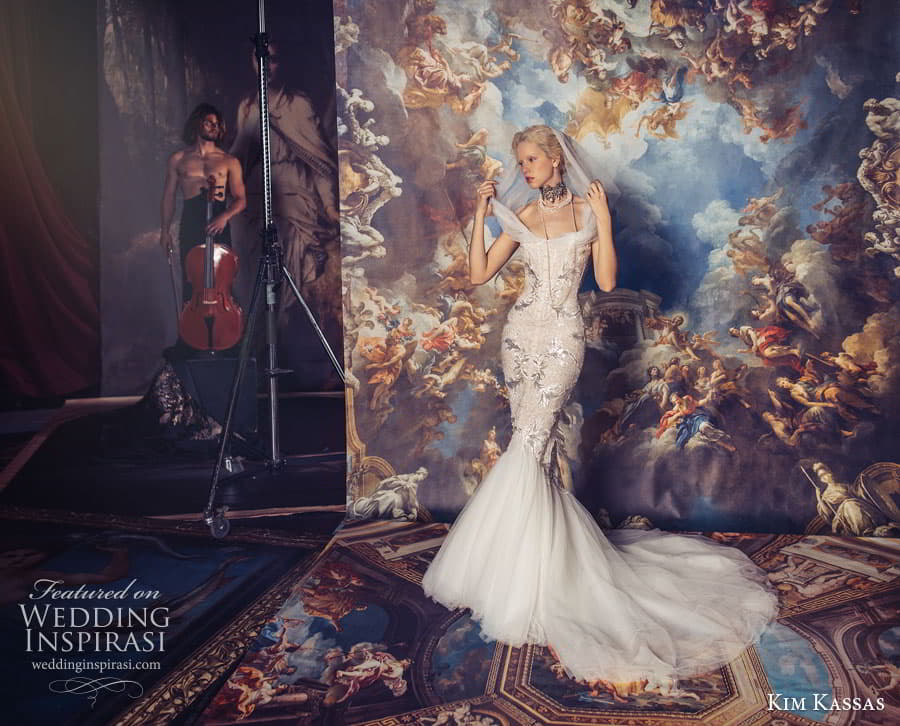 Photos courtesy of Kim Kassas Couture. For details, visit Kim Kassas.