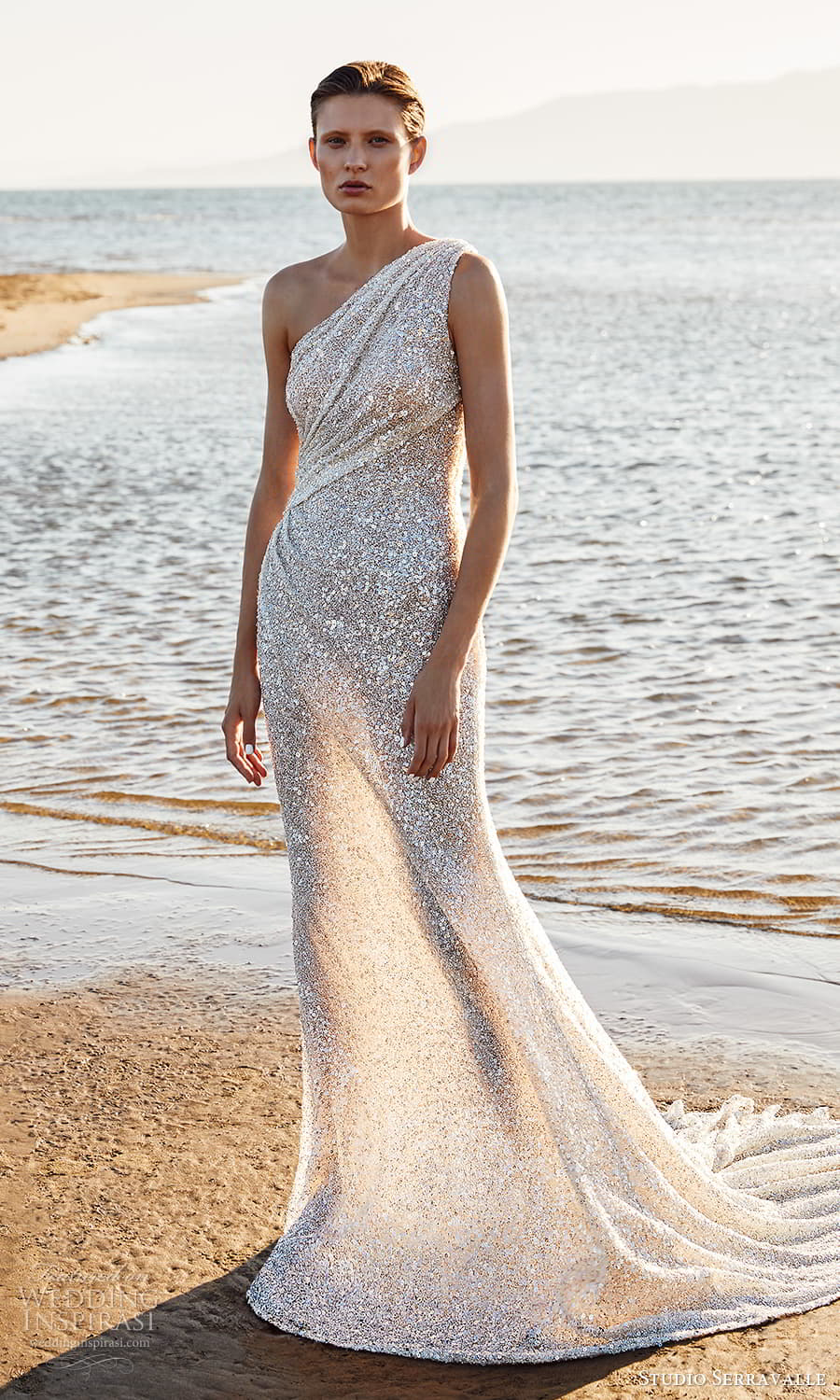 What makes a bridal collection effortlessly chic? The brother-sister team behind Studio Serravalle shows us how to do it in style, challenging boundaries and unifying disparate influences with their debut collection, "Metaphysical." The Fall 2023 edit blends masculine and feminine elements while marrying intricately maximalist details with bold, minimalist cuts, all wrapped in a cool, modern elegance:
"Our debut collection draws inspiration from the ethereal calla lily, embodying elegance and grace. With clean lines and a touch of masculine tailoring, we break away from traditional bridal looks to create something unconventional for modern brides. The collection captures the essence of the calla lily, with its captivating petal delicately unfurling, symbolizing beauty and rebirth. Rooted in ancient symbolism, the calla lily holds profound meanings, representing devotion and purity. As we delve deeper into its mythological origins, the flower's enchanting allure and transformative nature evoke a sense of intrigue. Explore our collection and immerse yourself in the captivating beauty and enchantment of the timeless calla lily."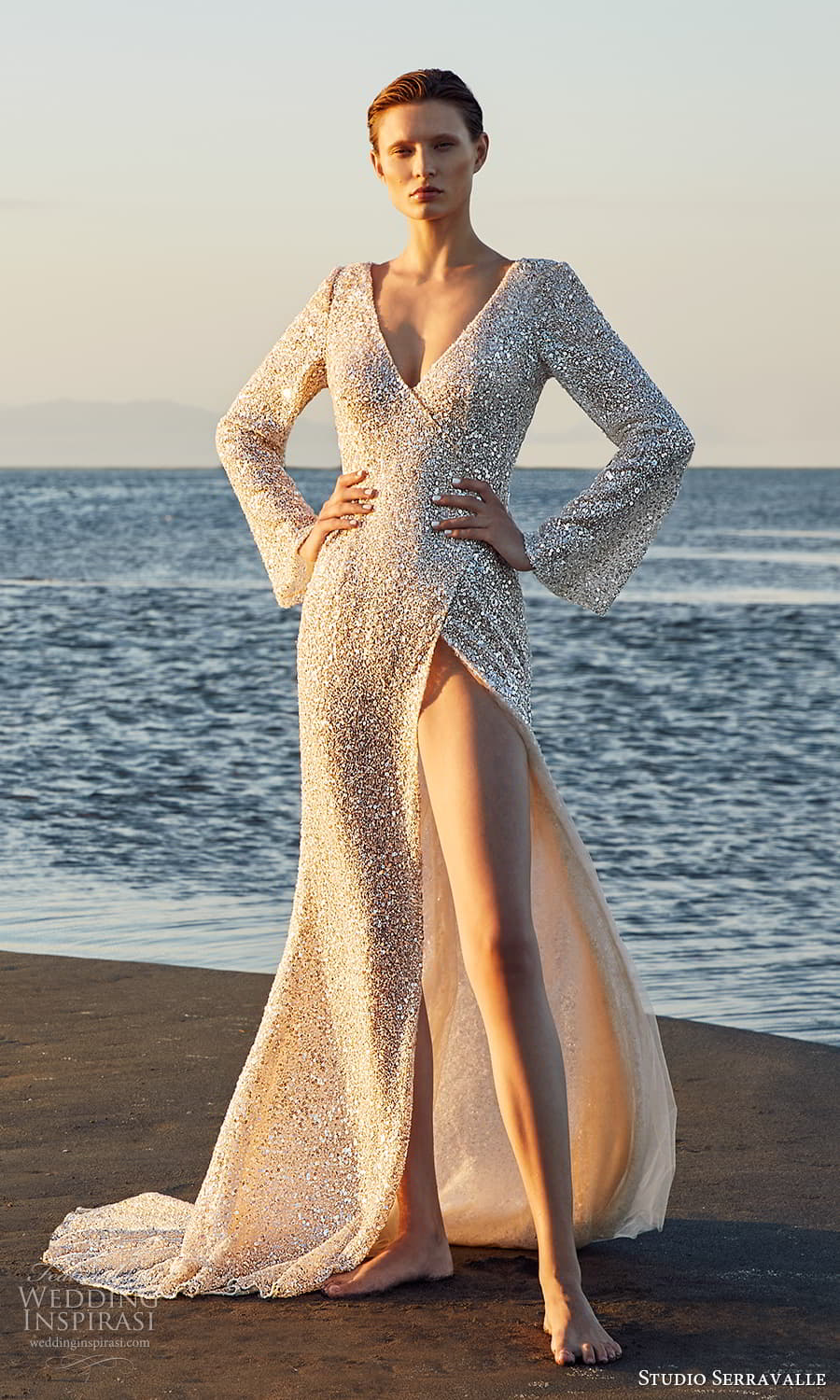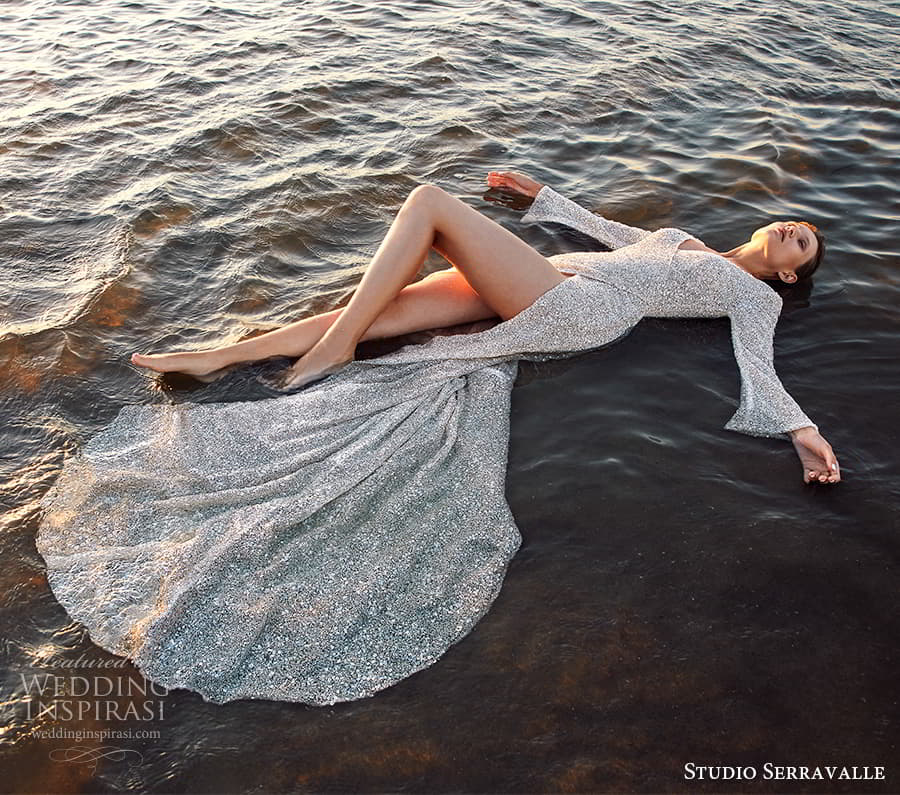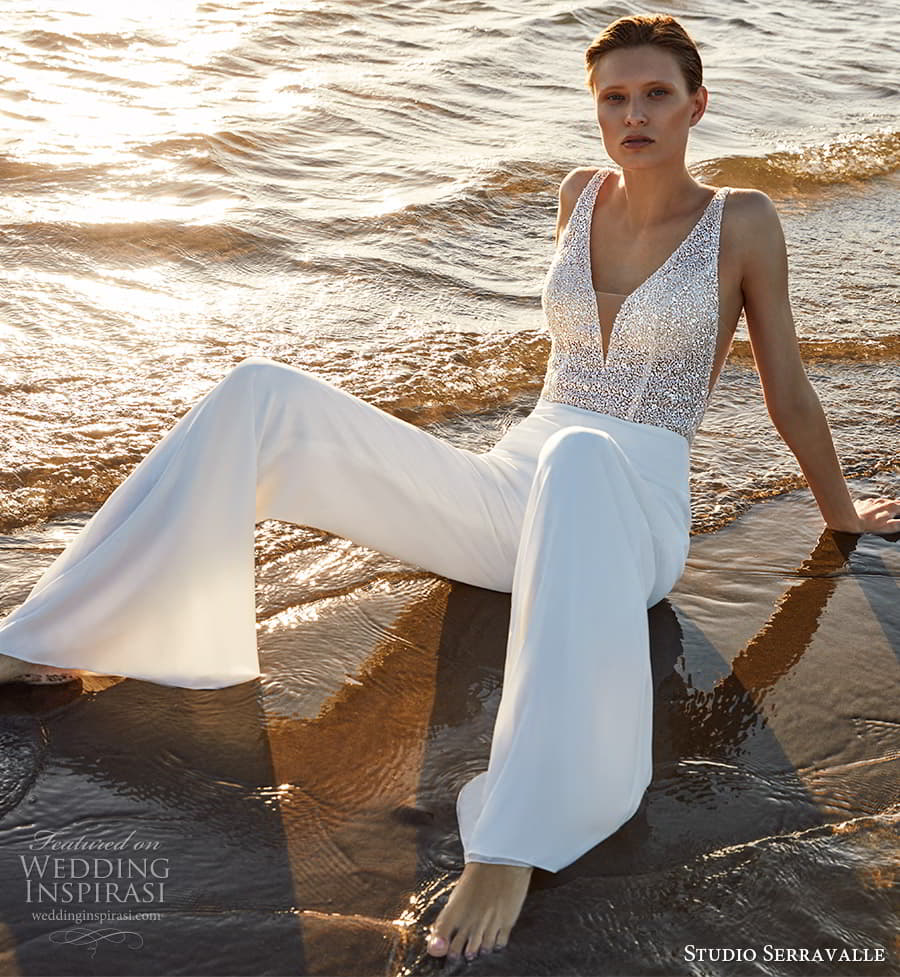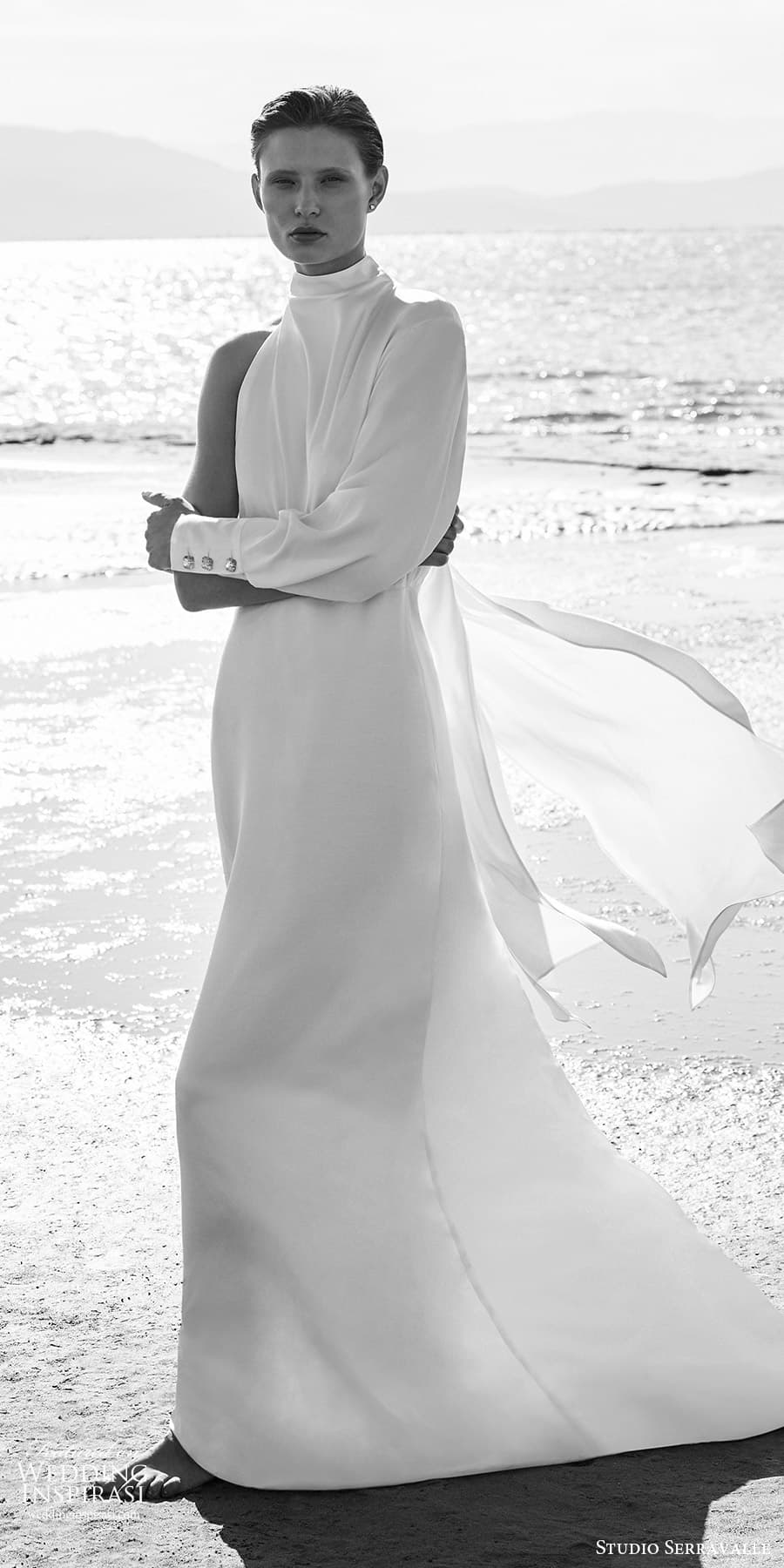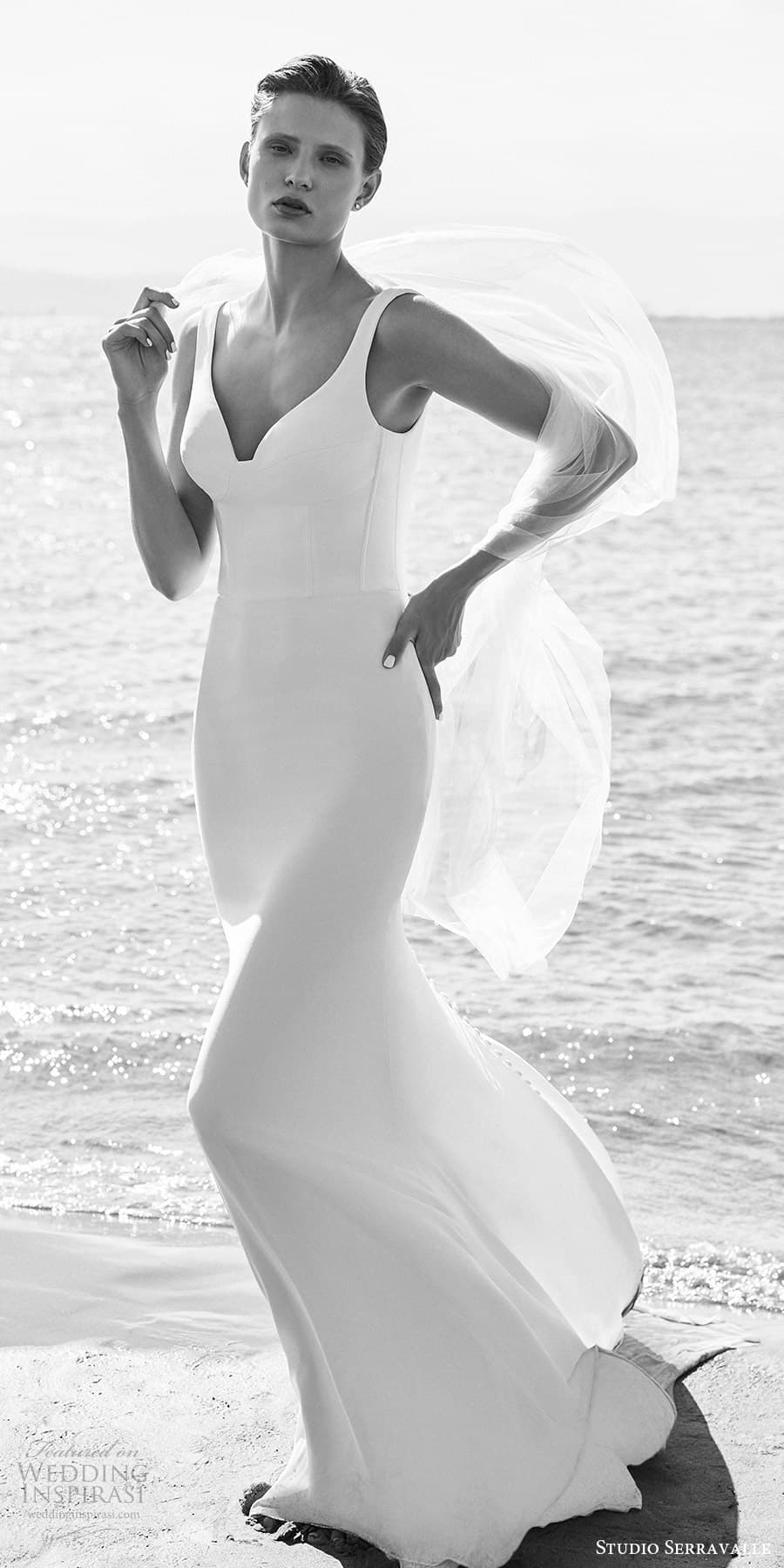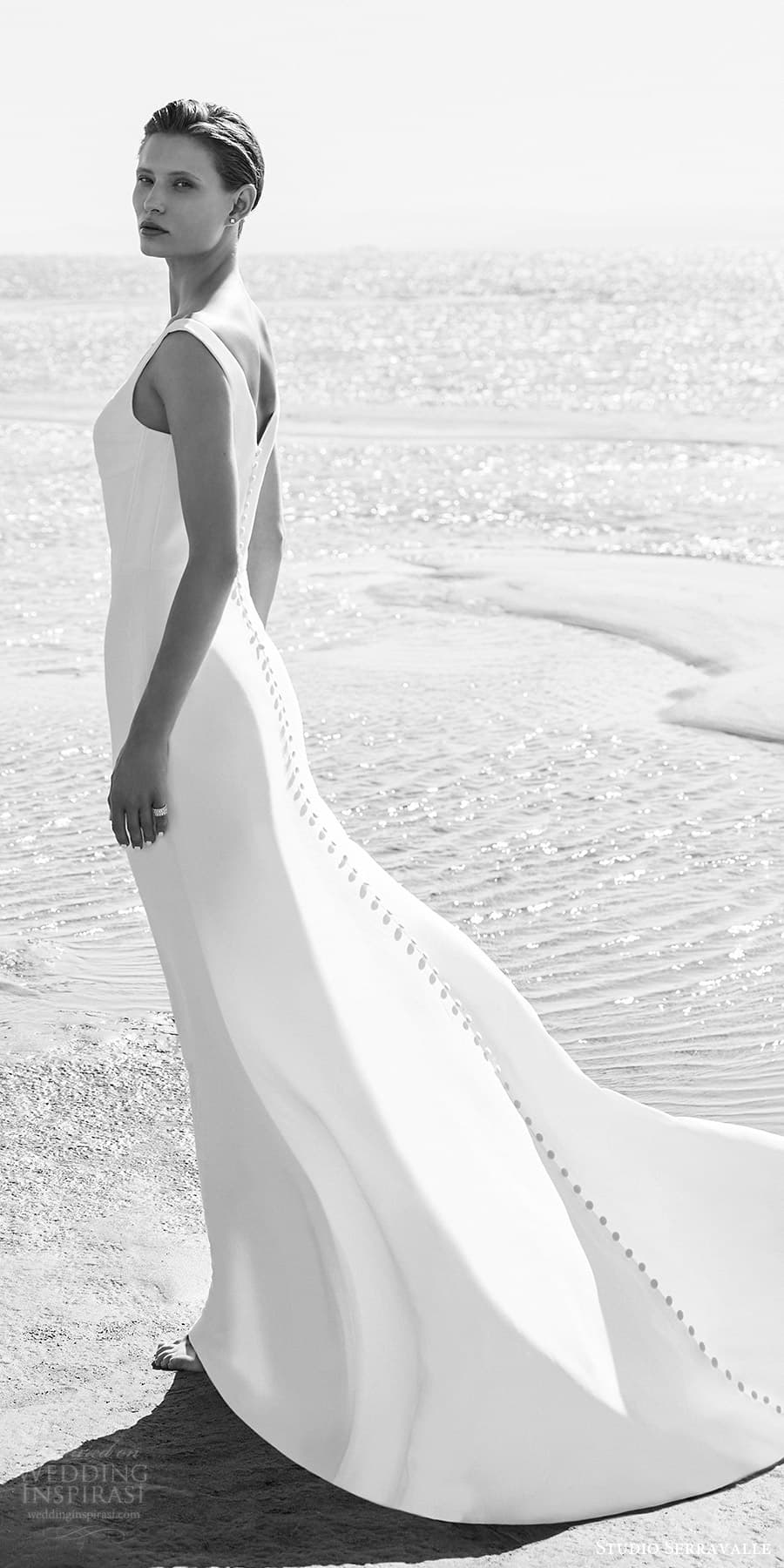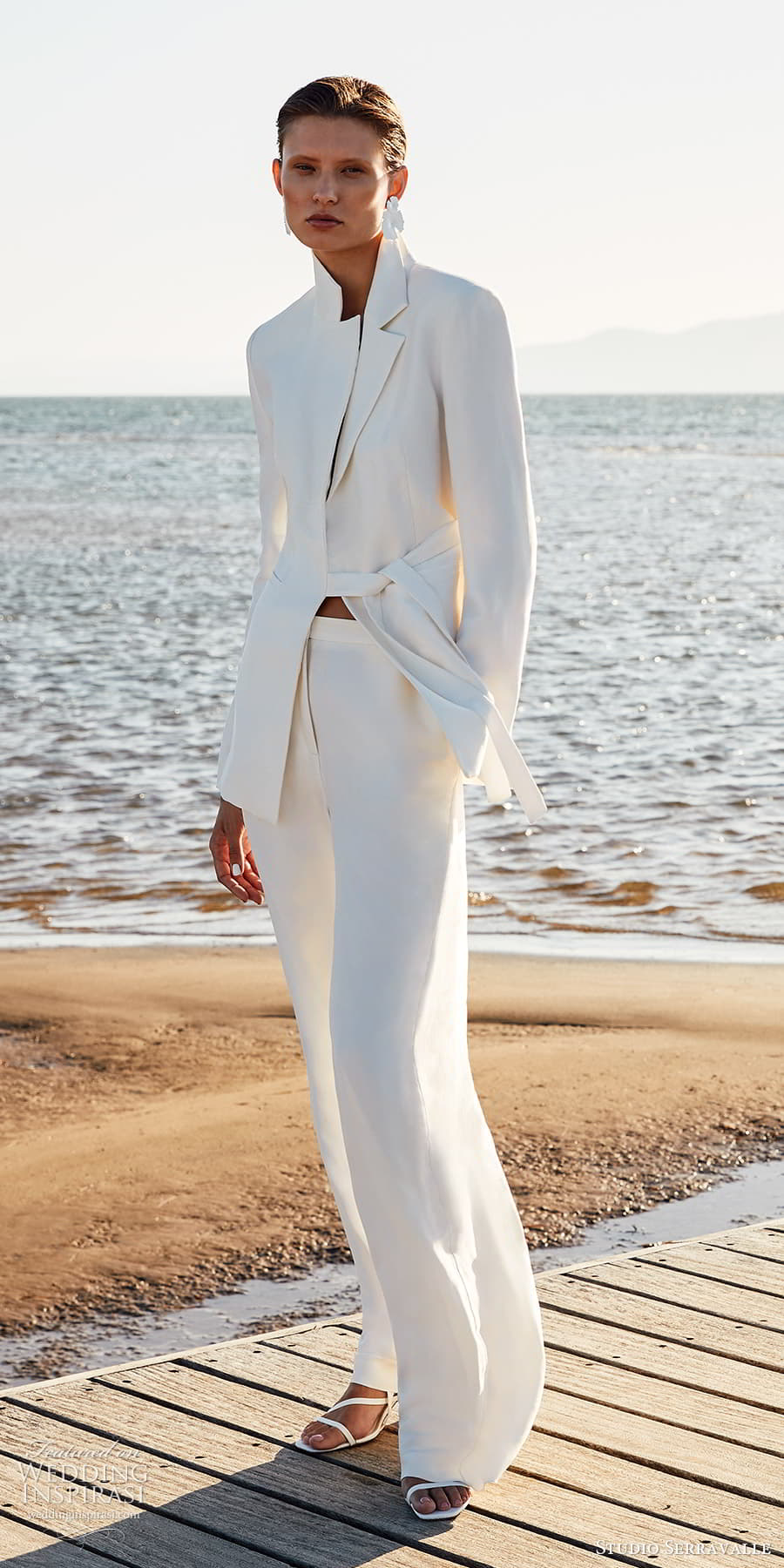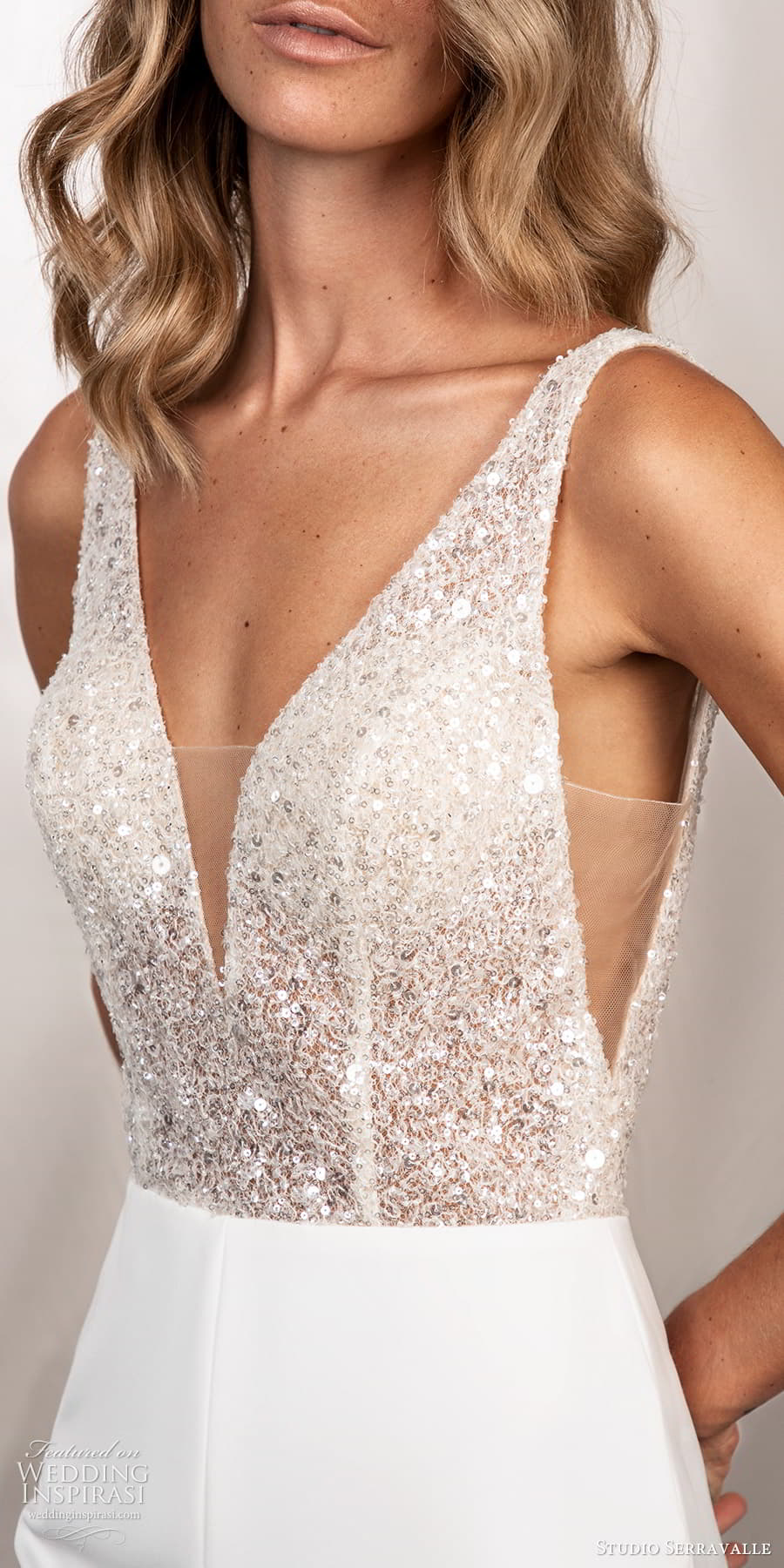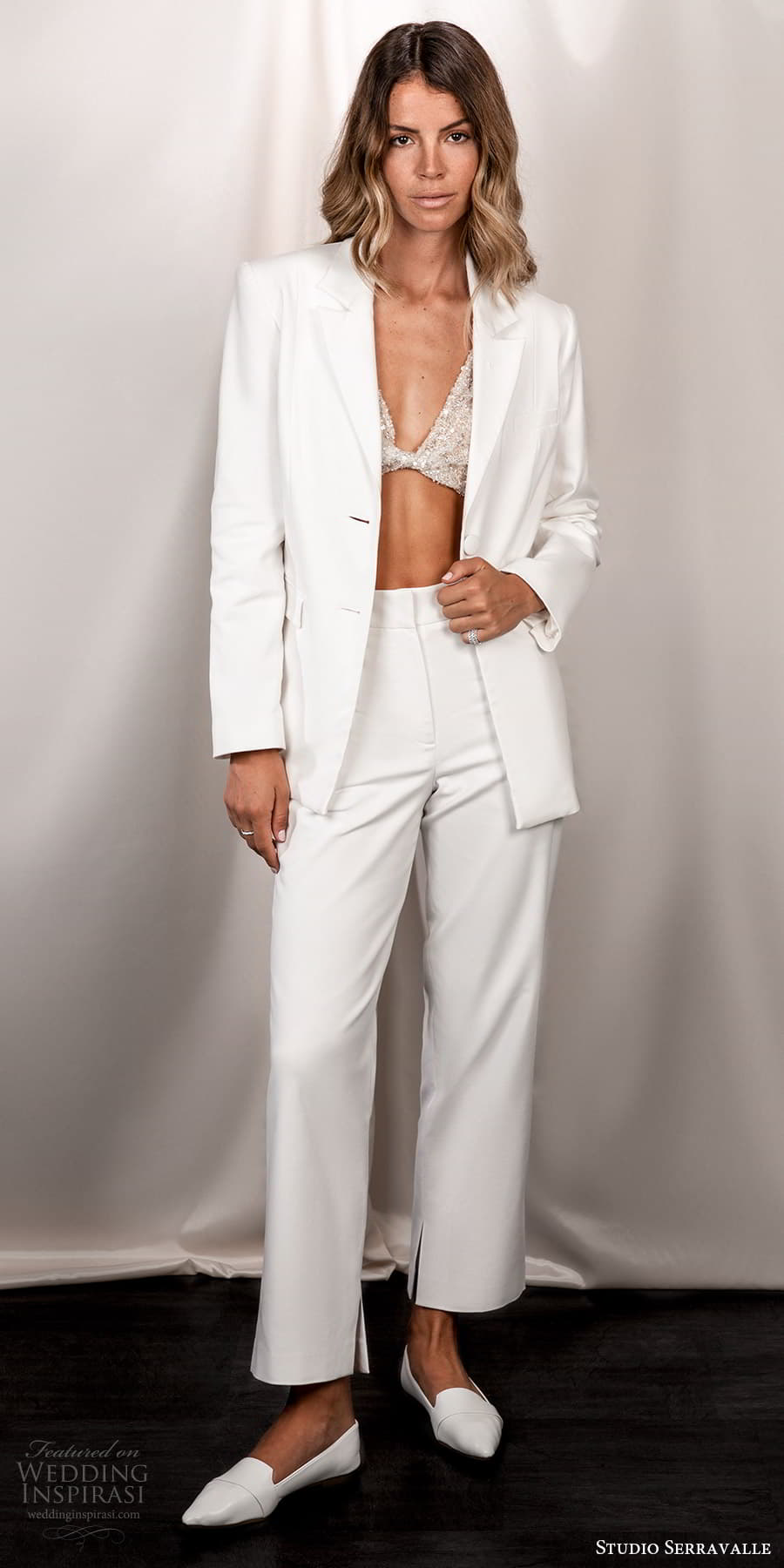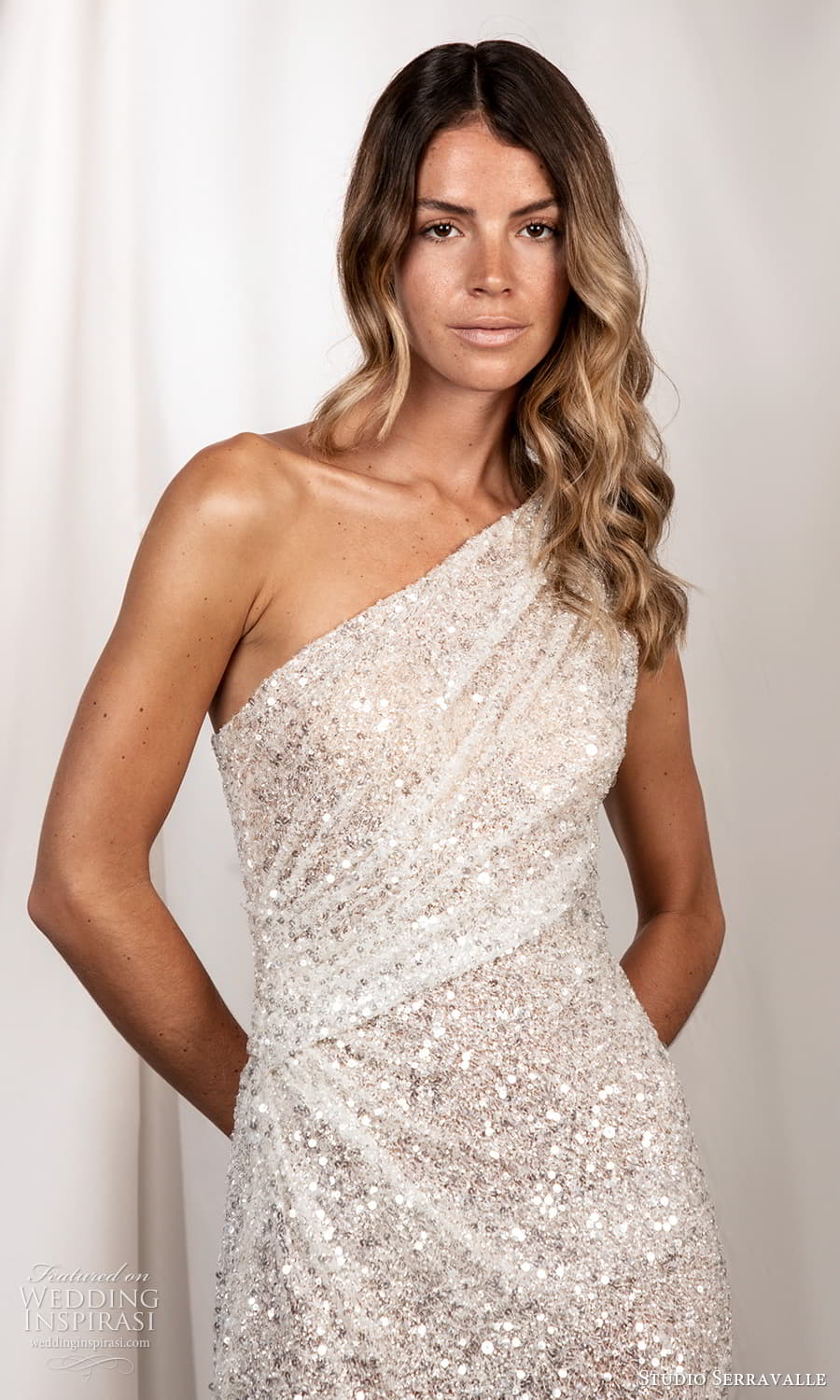 Photos courtesy of Studio Serravalle. For details, visit Studio Serravalle.