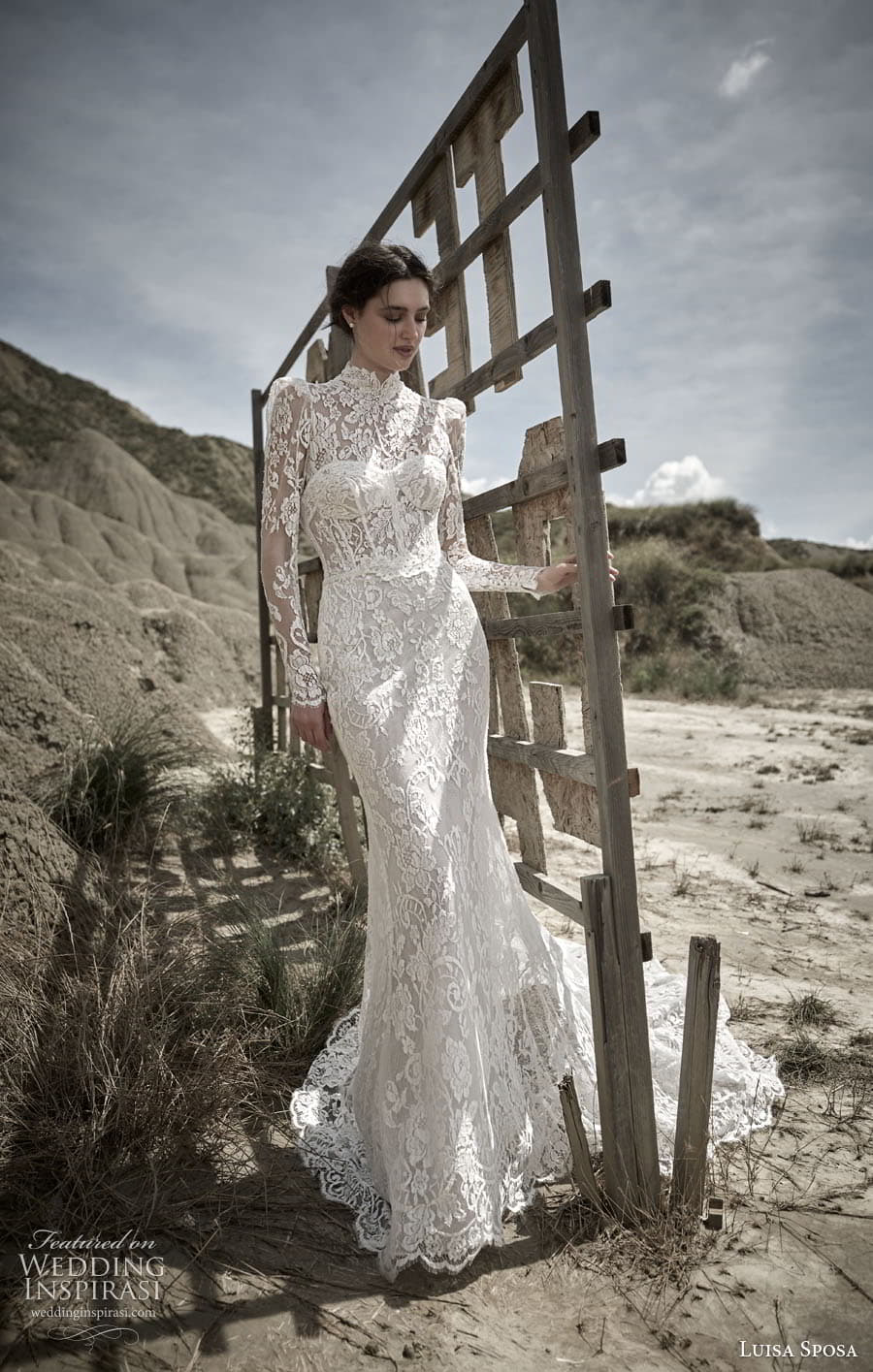 In the magical atmosphere of the gullies of Pisticci and their open-air theater, Luisa Sposa presents "Anima," the latest bridal collection featuring elements inspired by traditional Romani art and culture. Unapologetically romantic with a free-spirited bohemian flair, these gorgeous creations will speak to the bride whose soul dances to the beat of her own drum.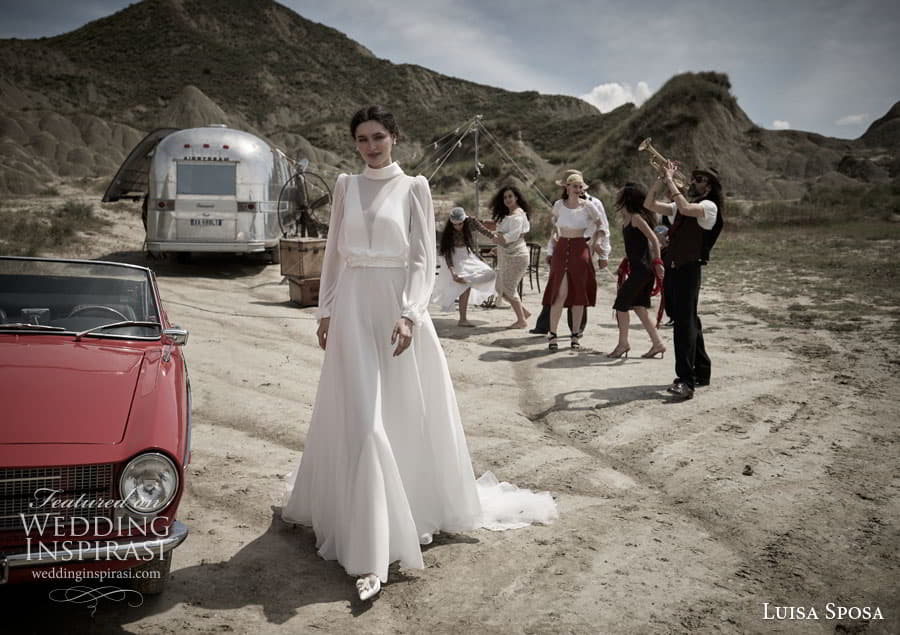 "A happy and radiant bride is led by one of the community's nomads towards the festivities. Each member of the community involves the girl, conquered by their joy and happiness and by their dances, an ancestral motion that frees beauty and poetry. Luisa Sposa has created a collection that captures the essence of the gypsy world, celebrating individuality, expressiveness and joie de vivre, a hymn to the diversity and unique beauty of each individual. Each dress is a work of art featuring hand-woven lace and intricate embellisments, embracing the history and personality of the woman who will wear it."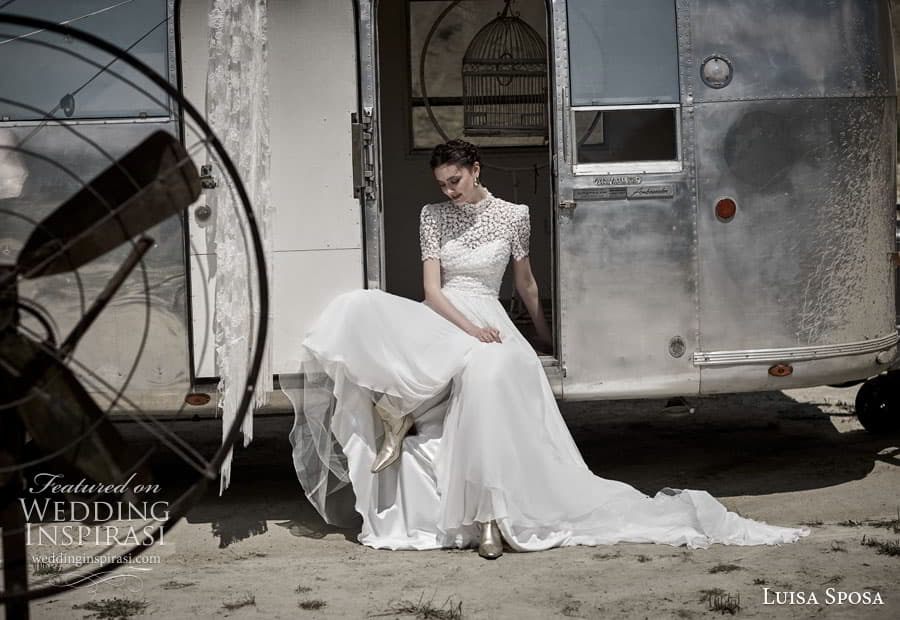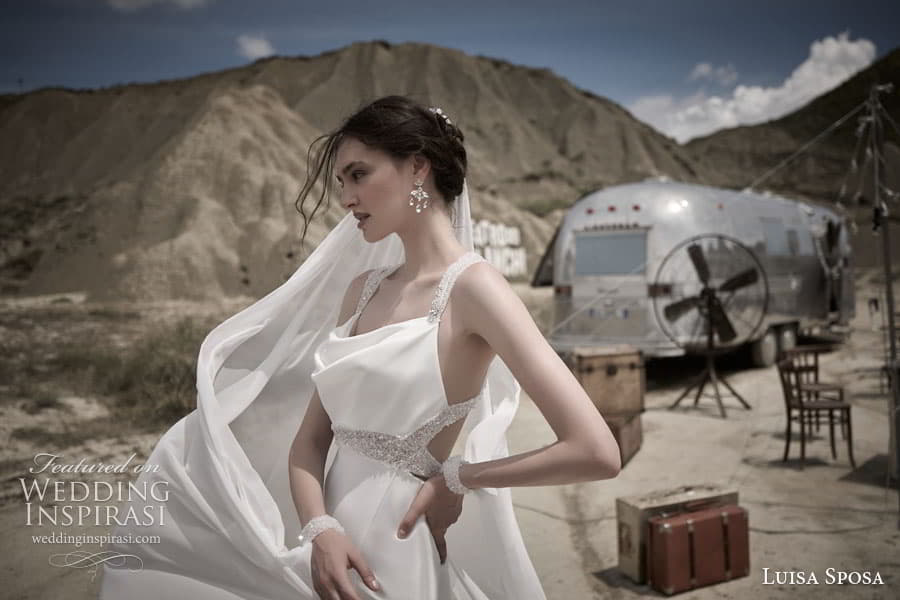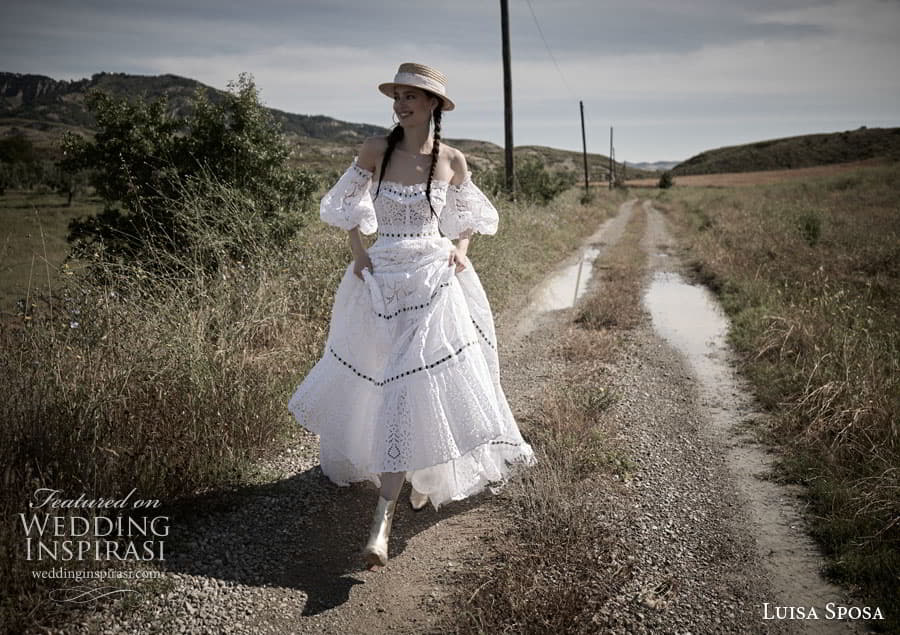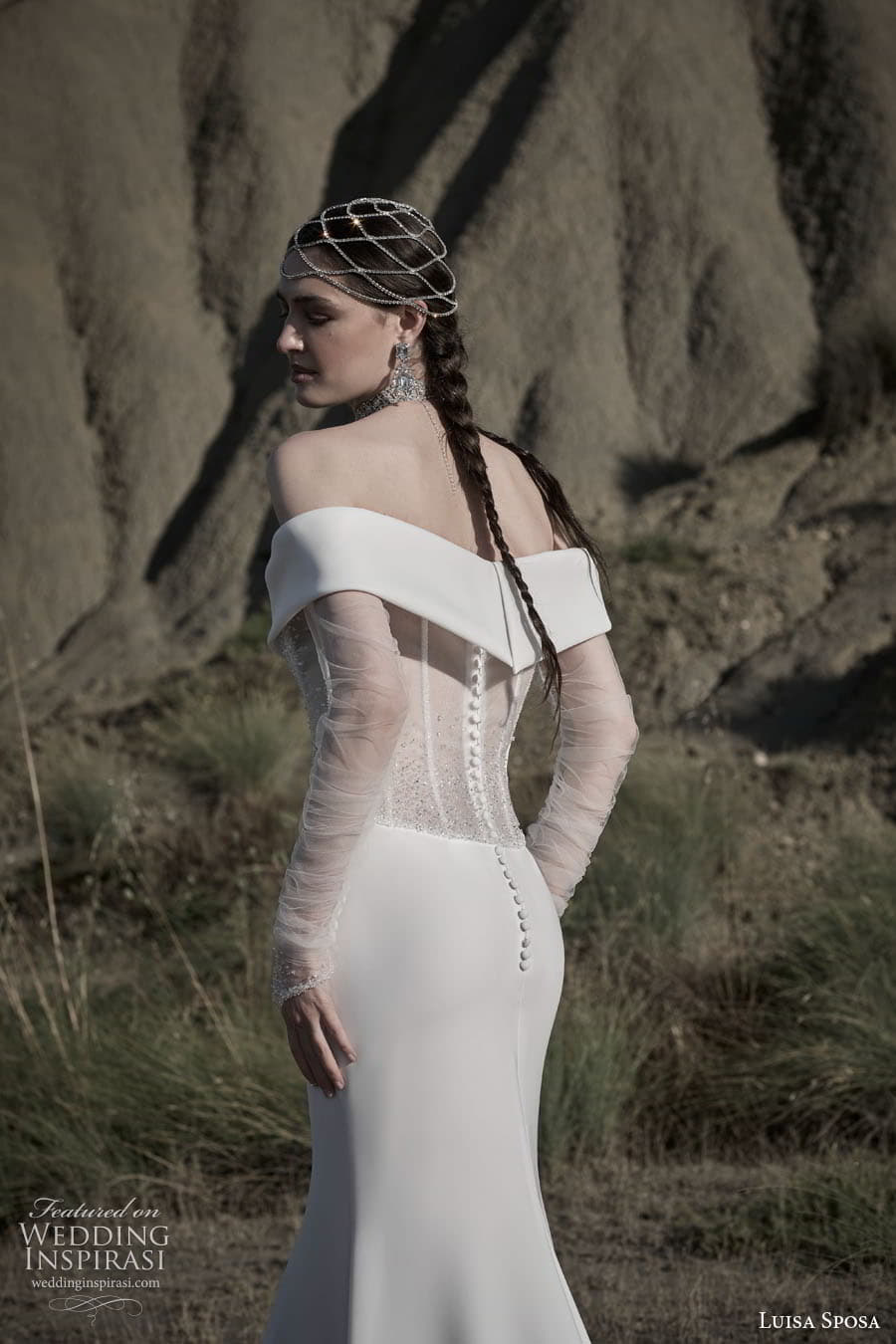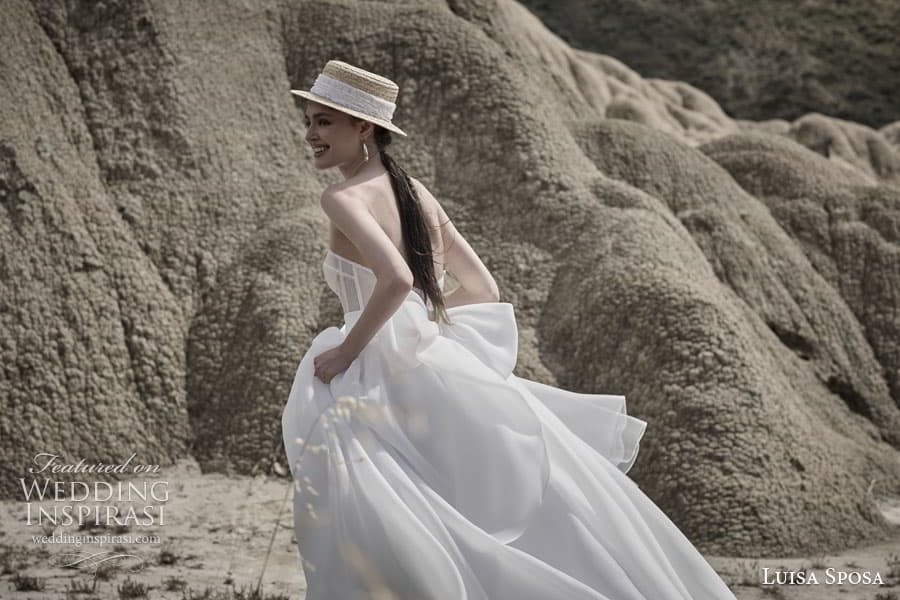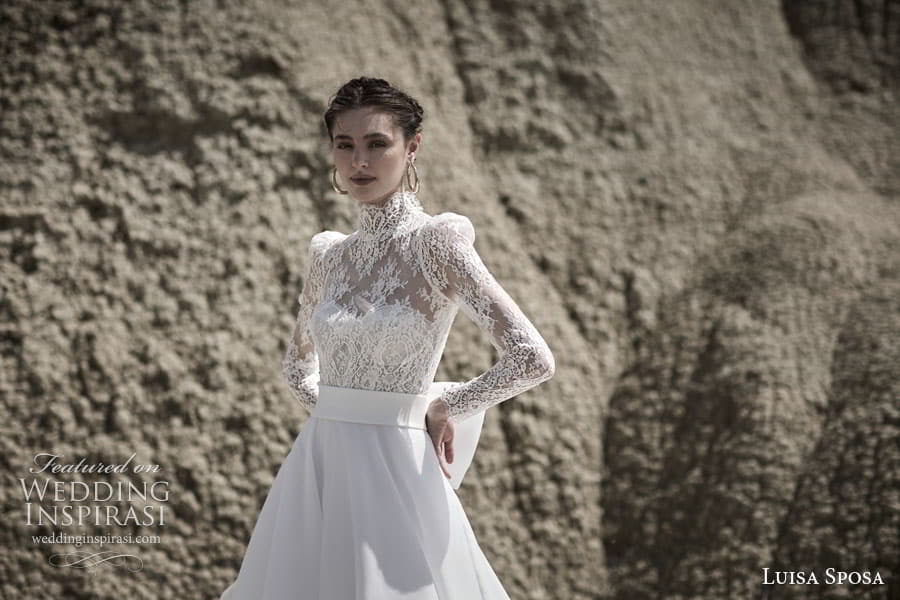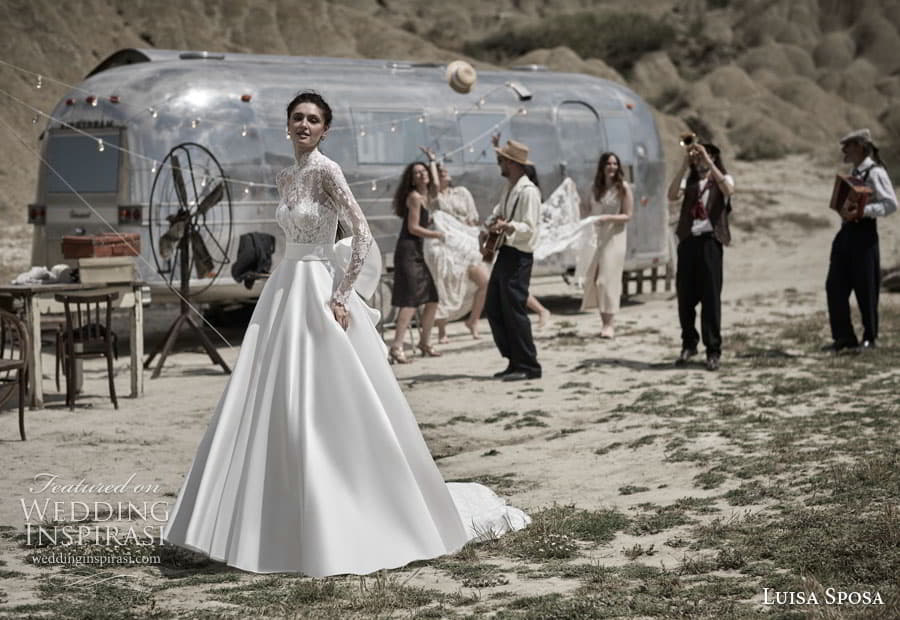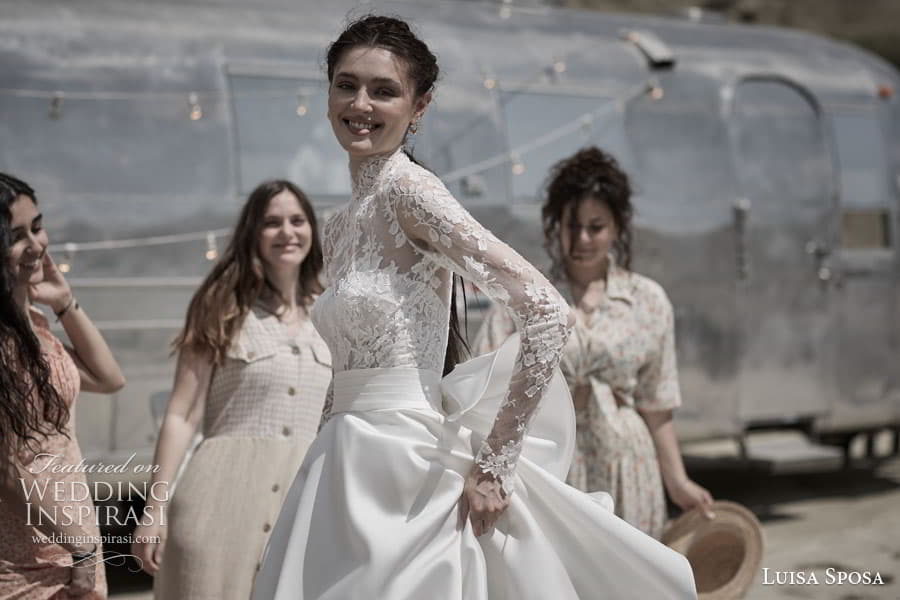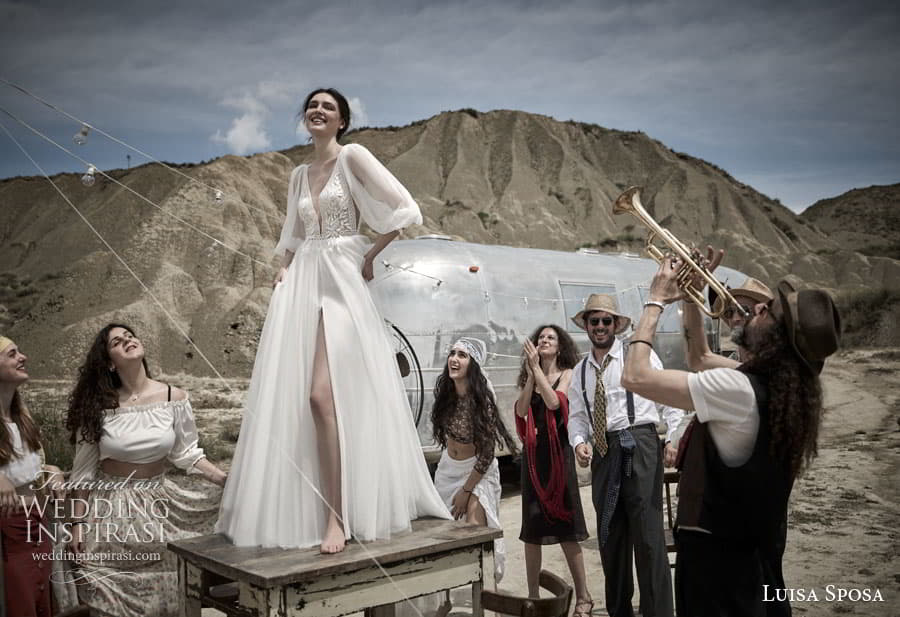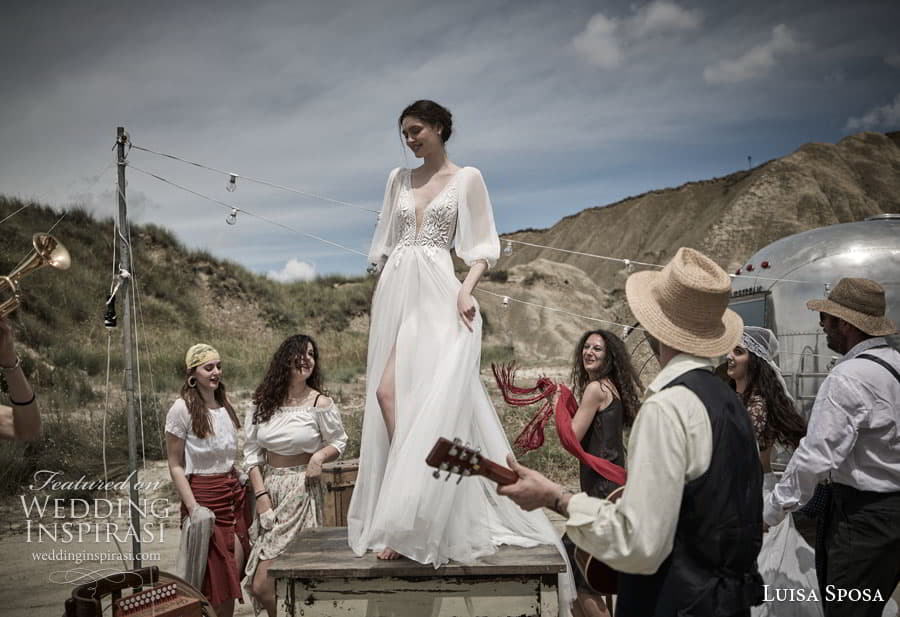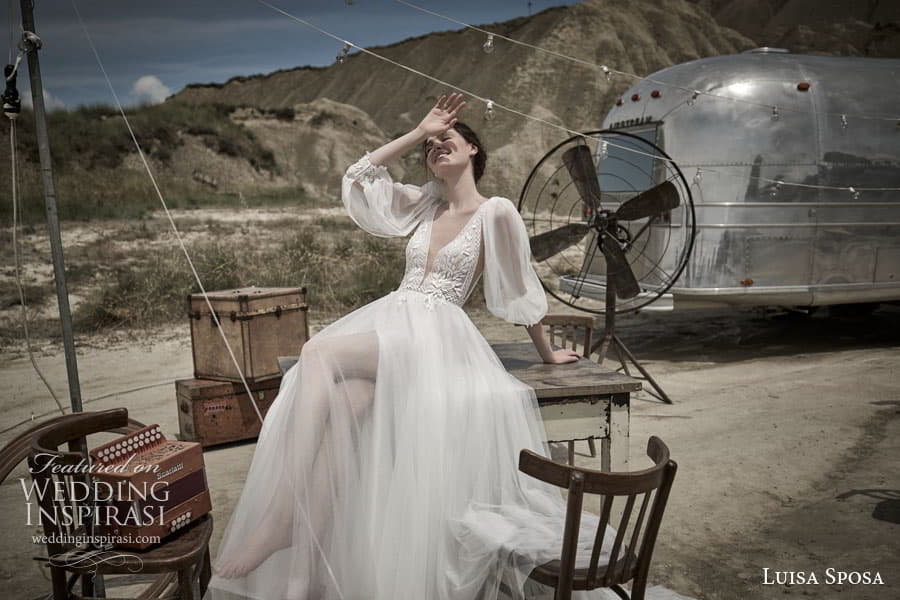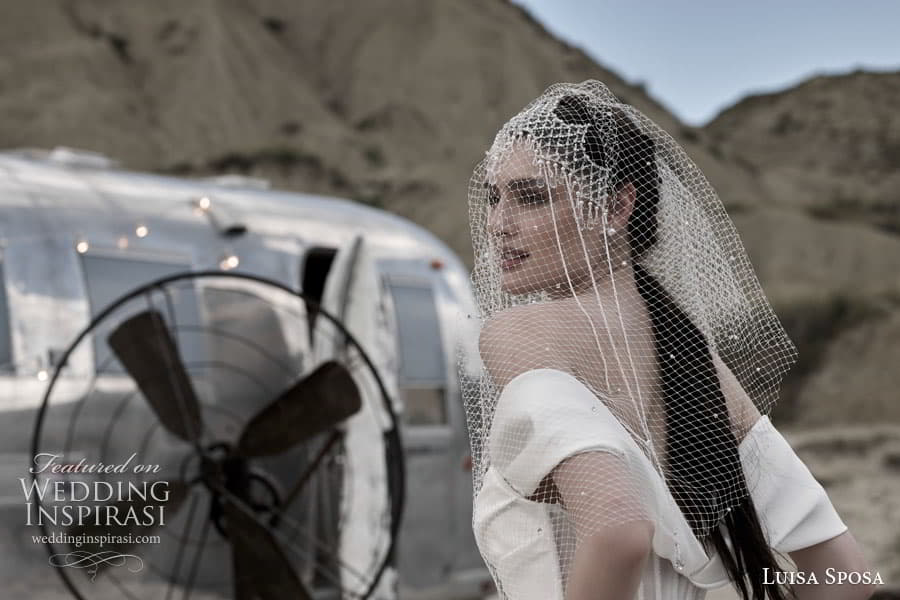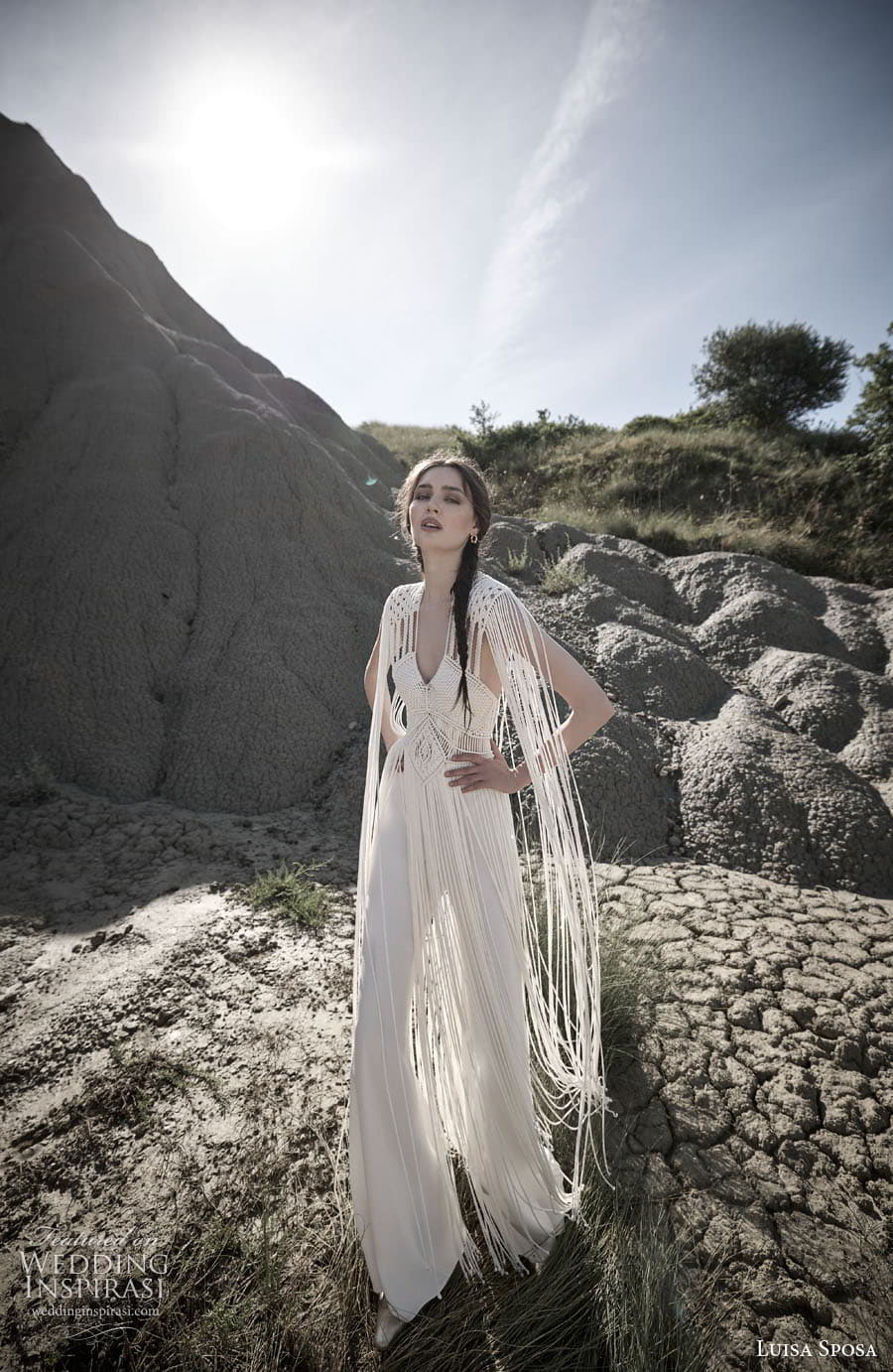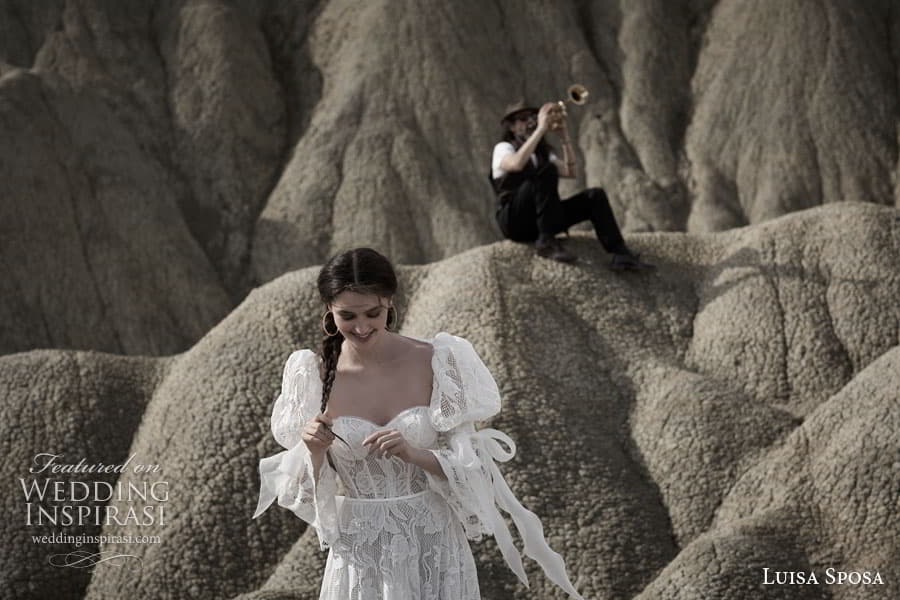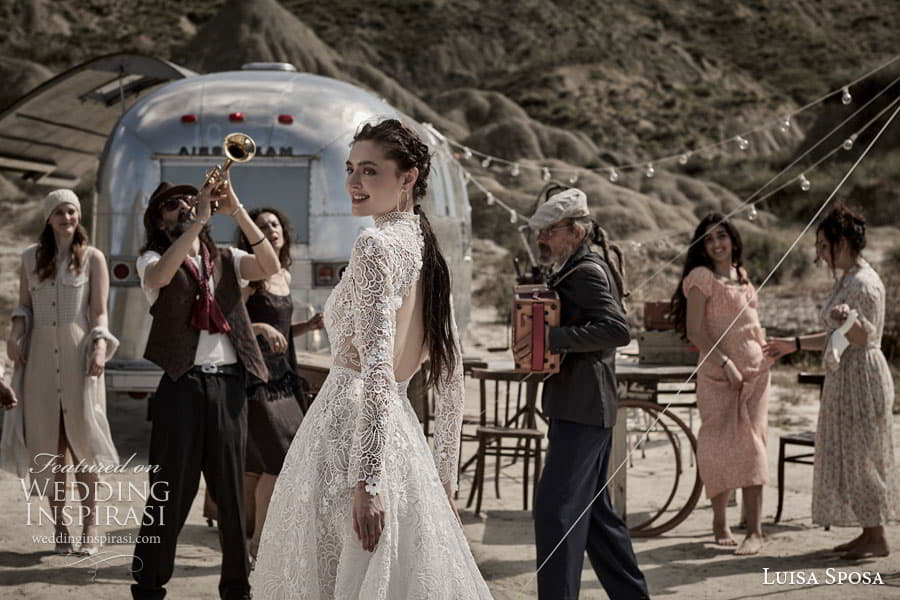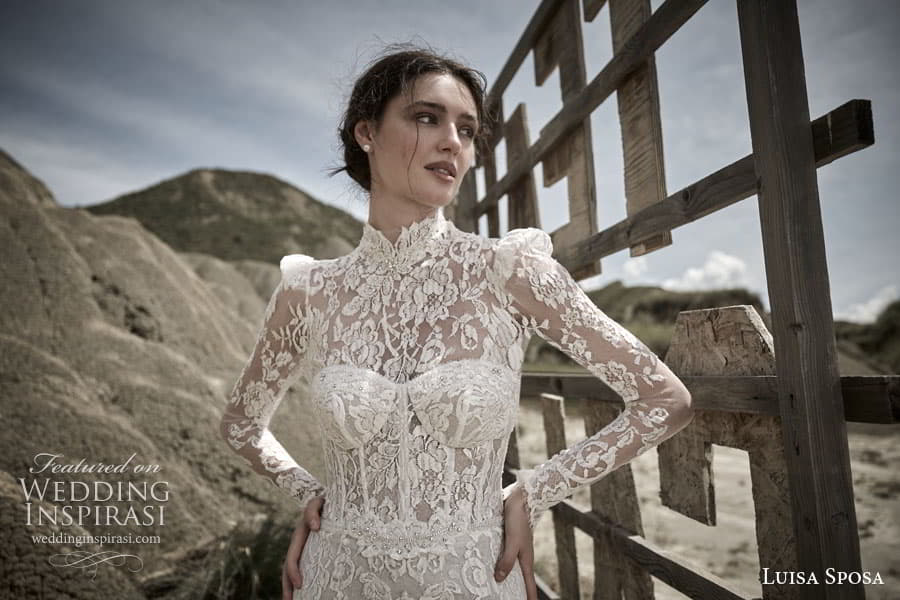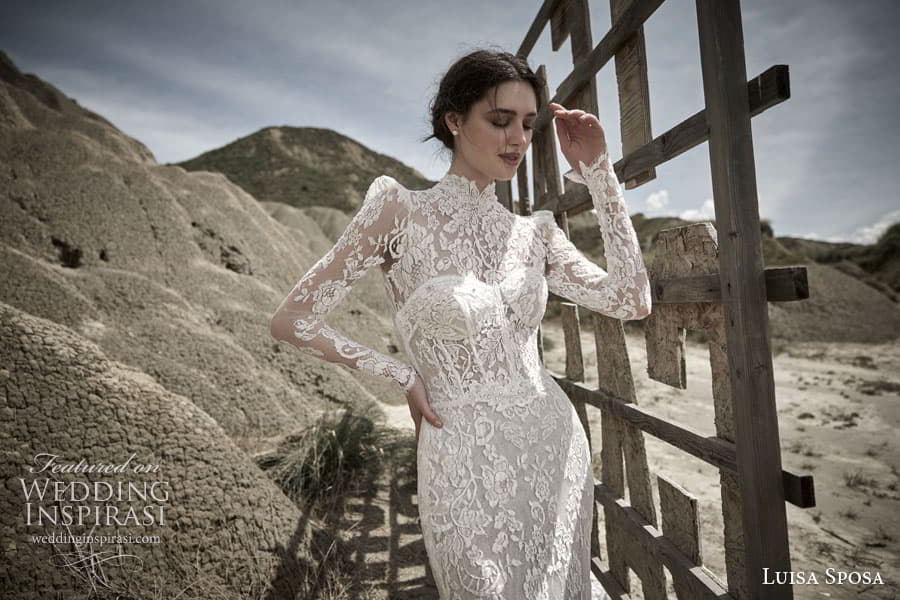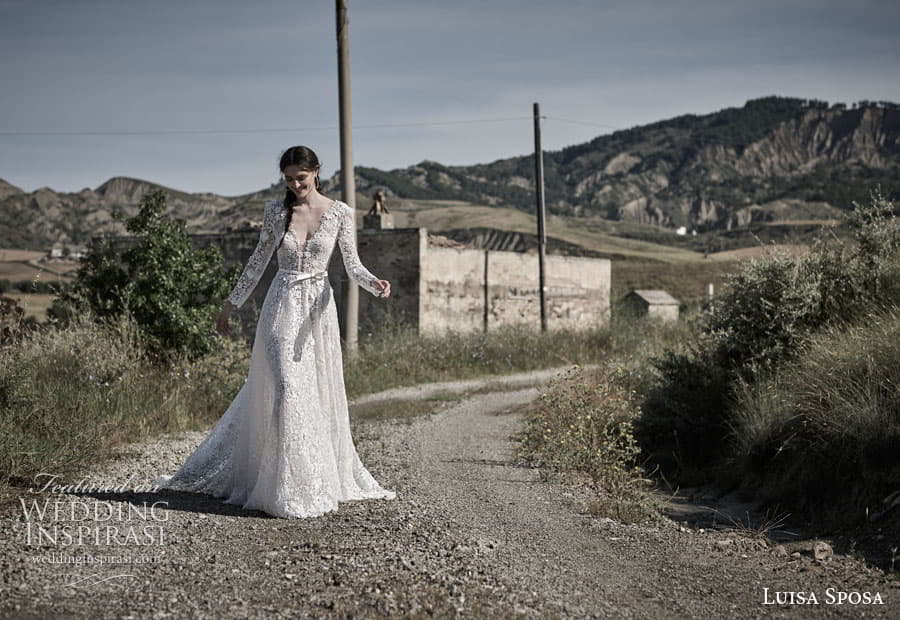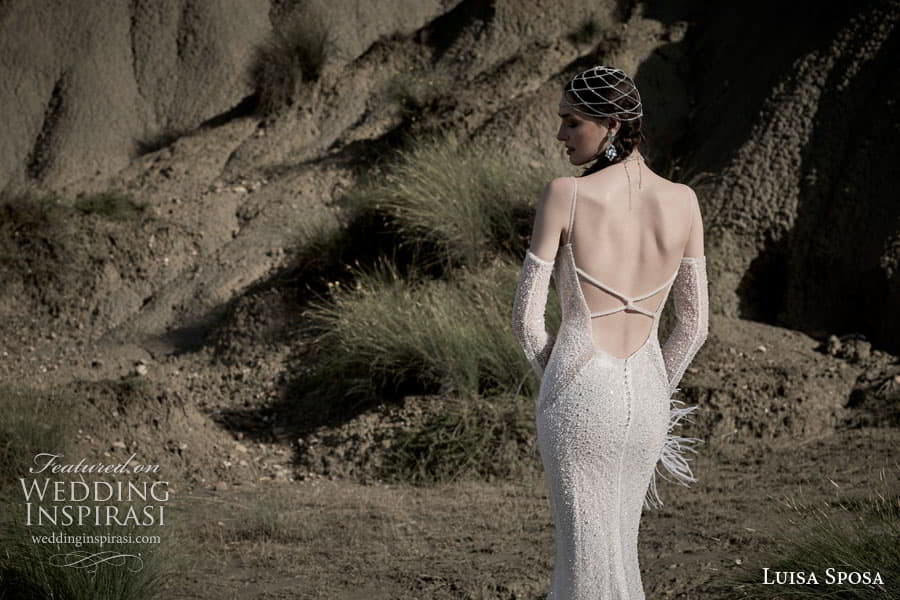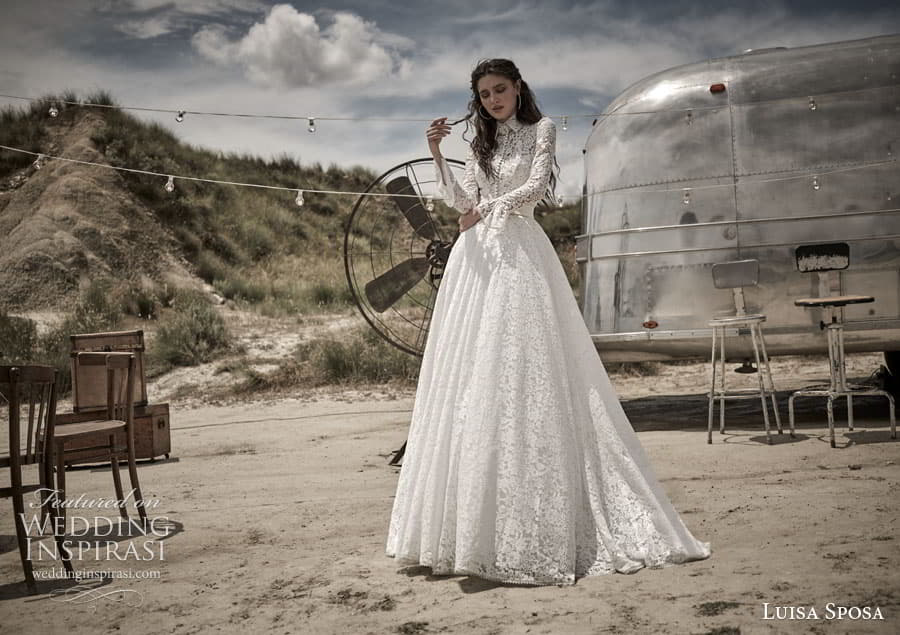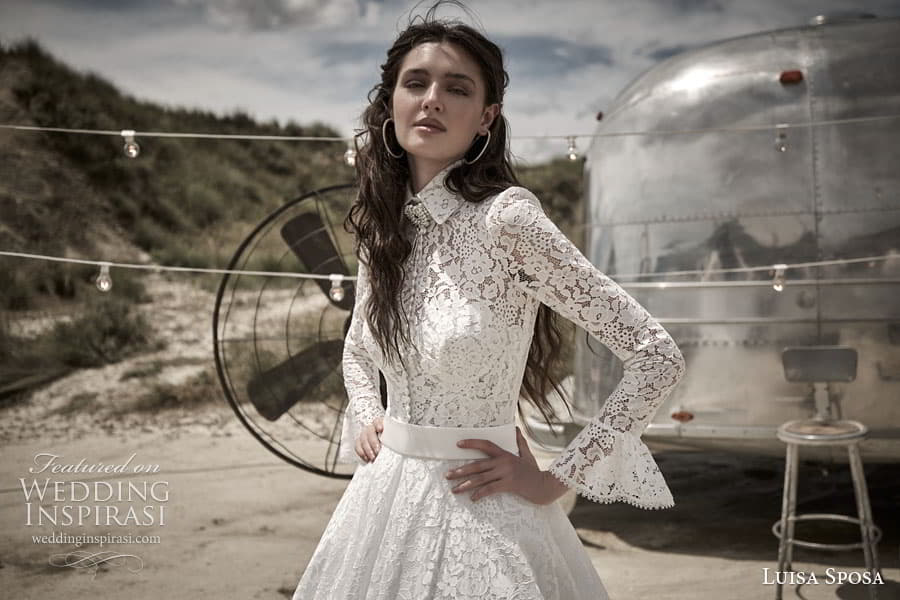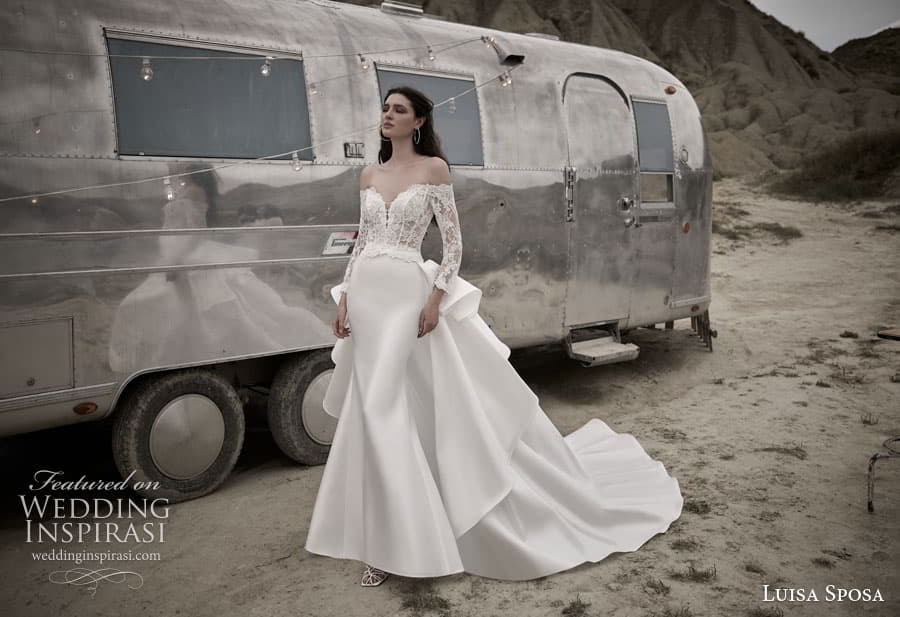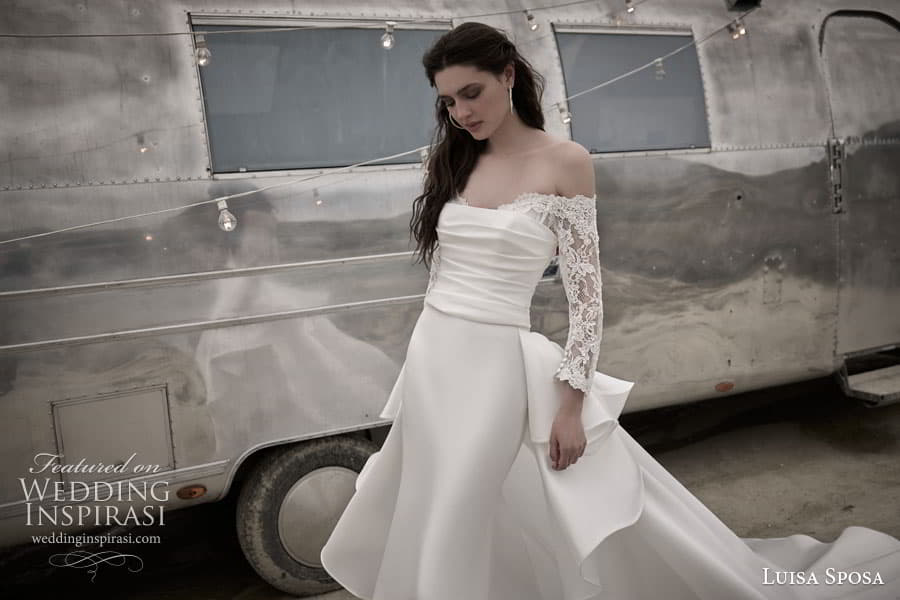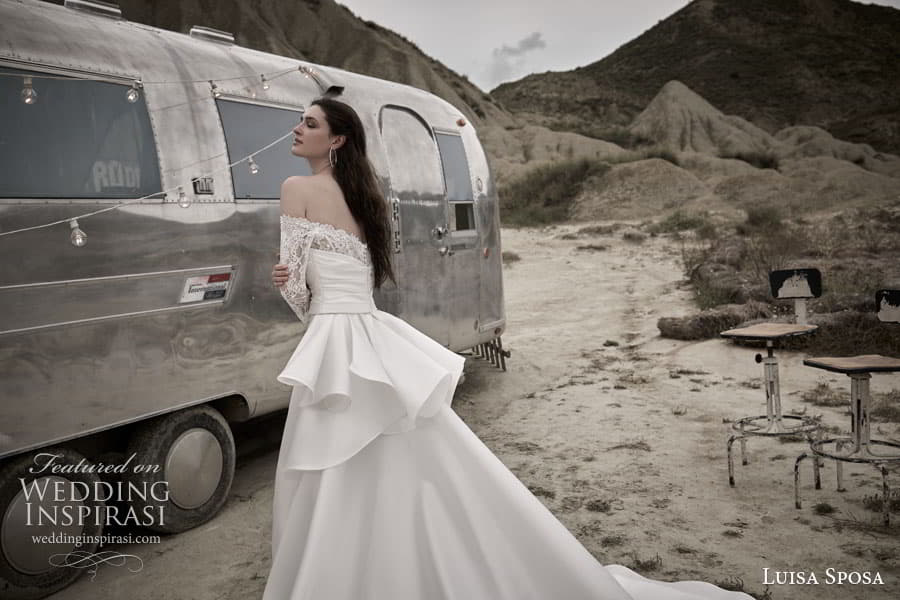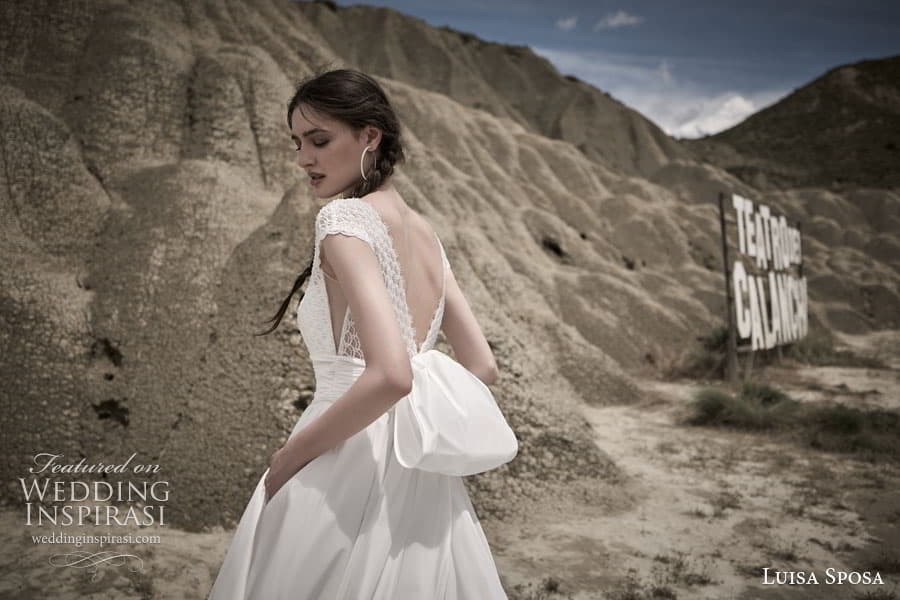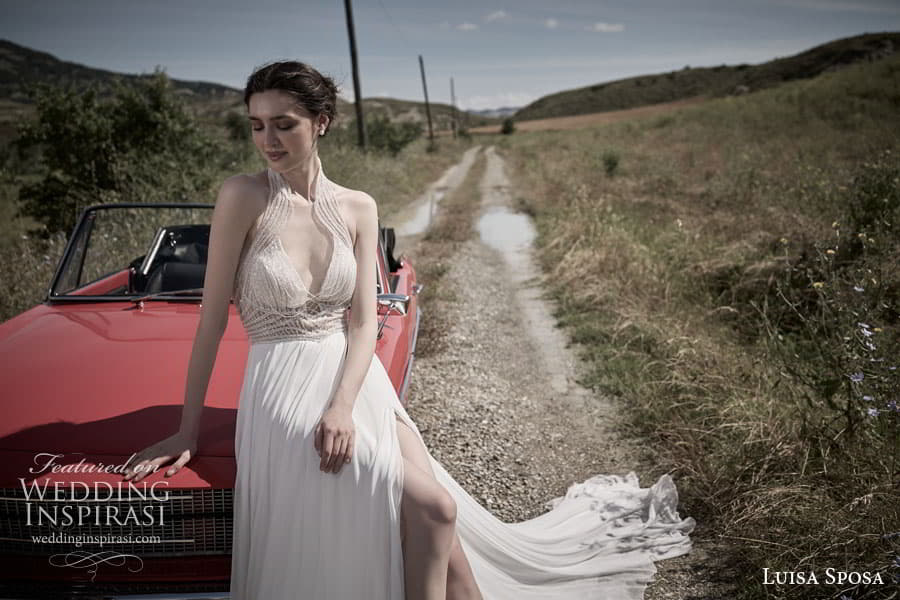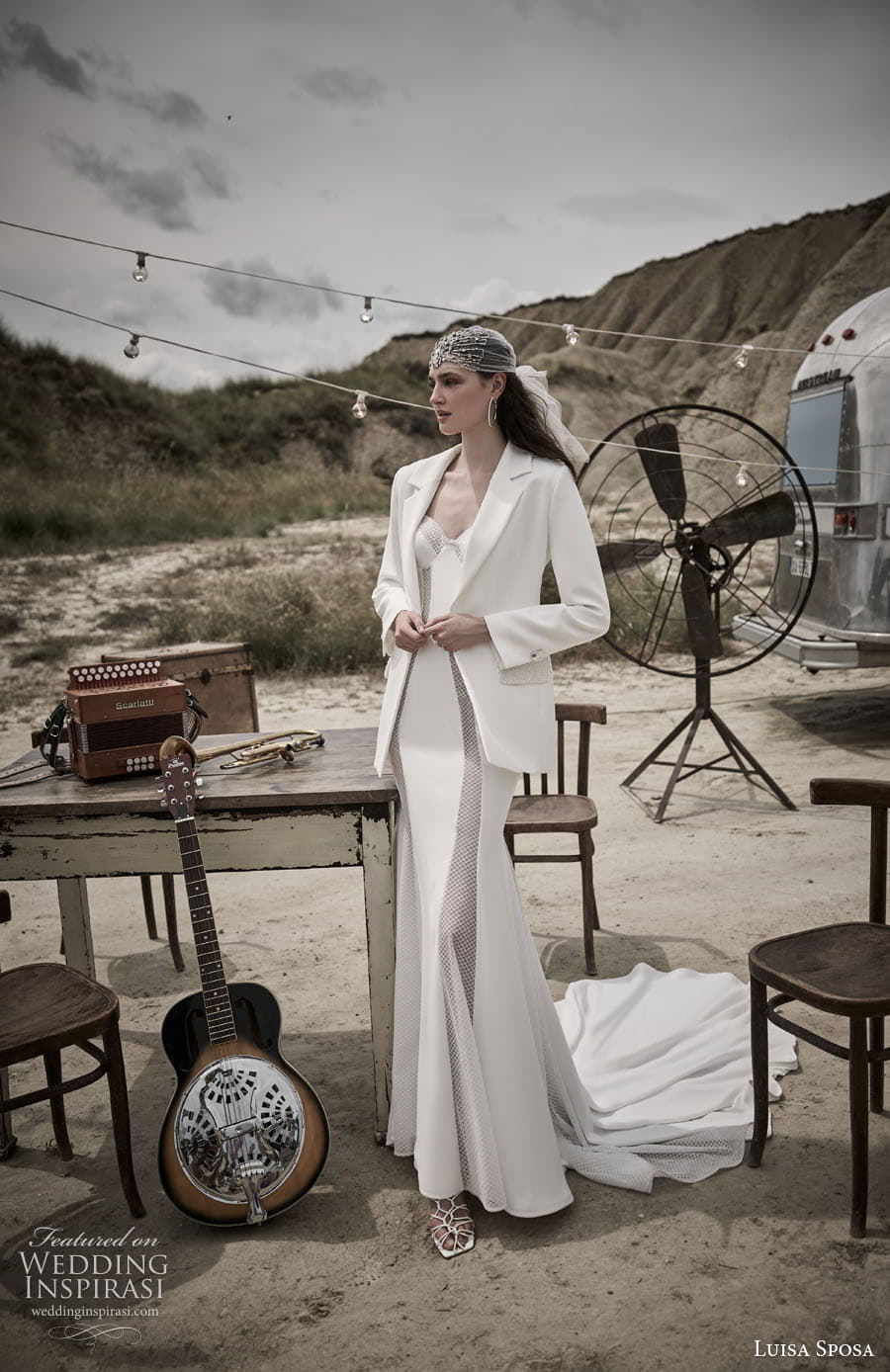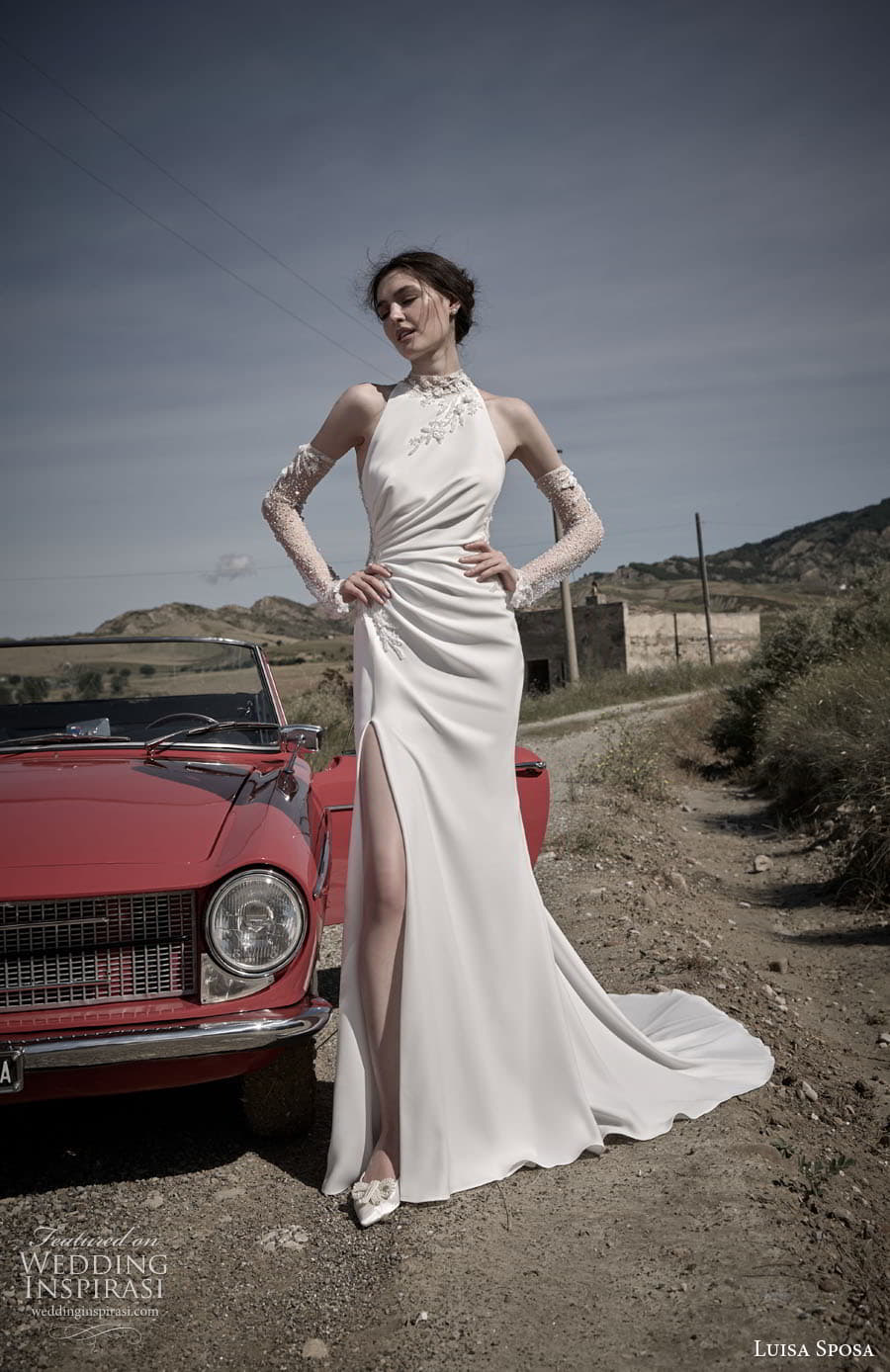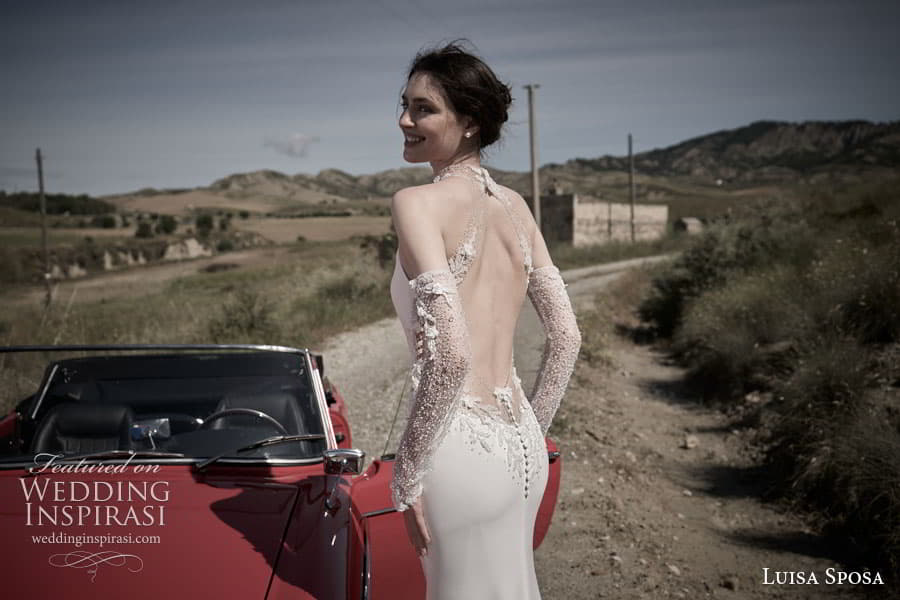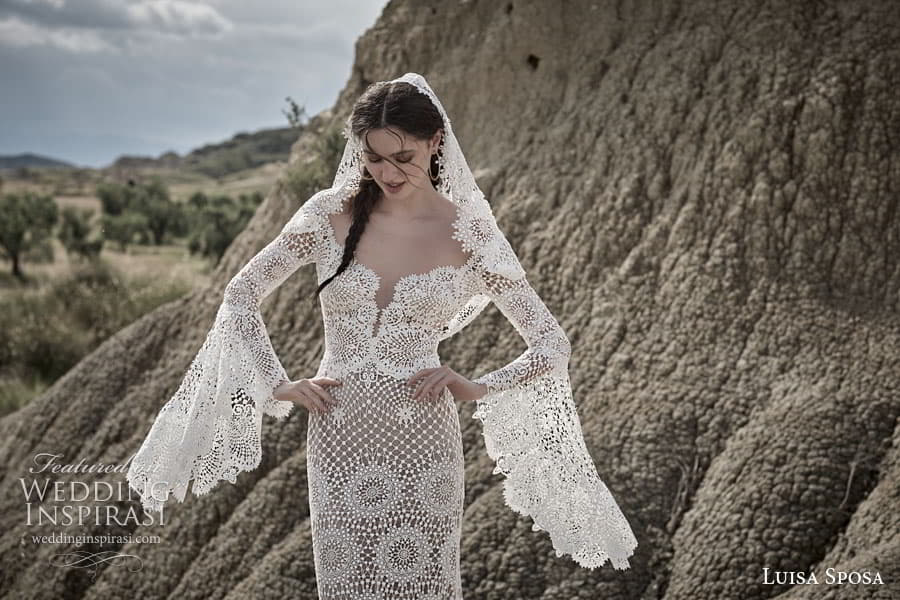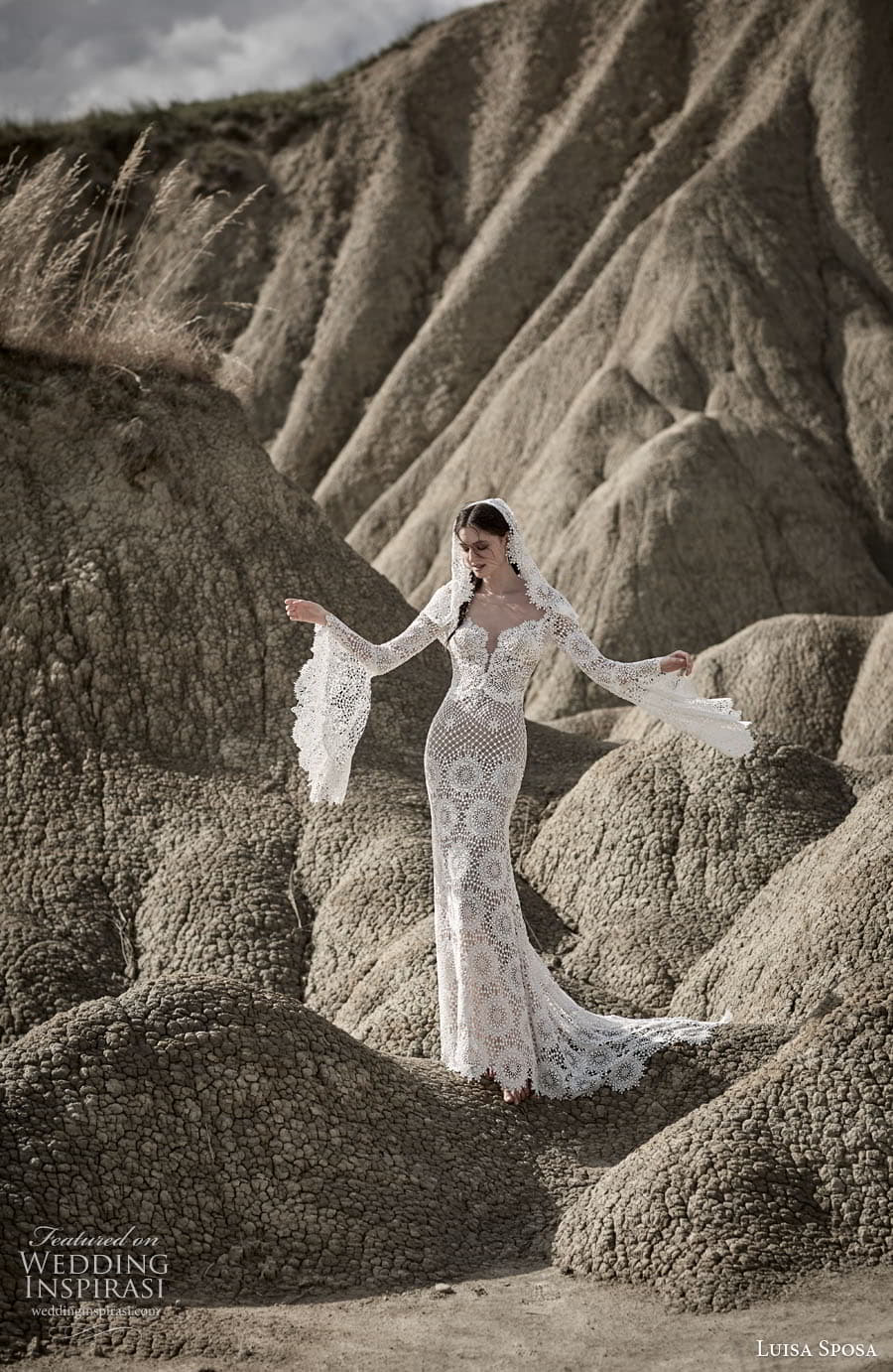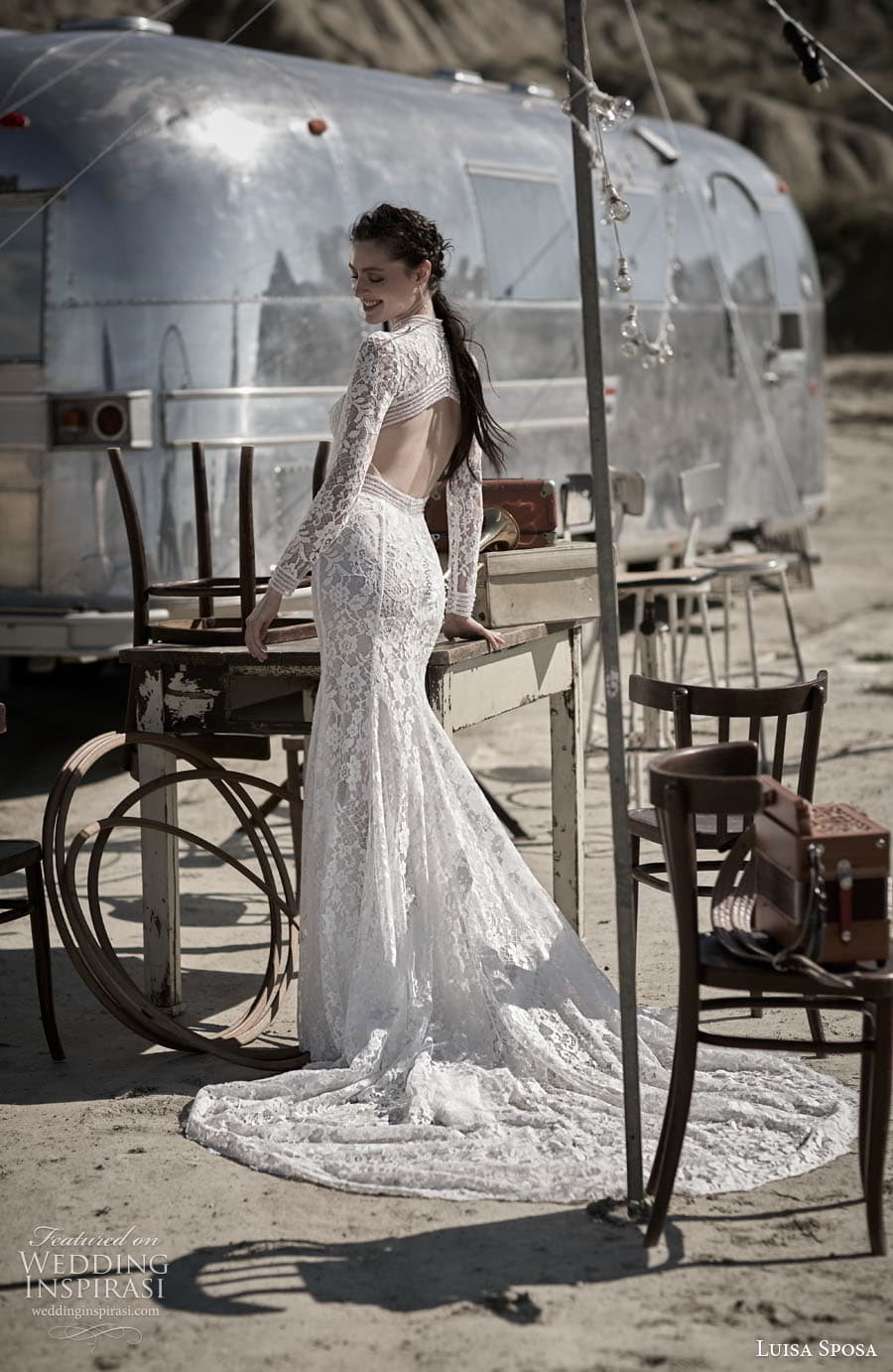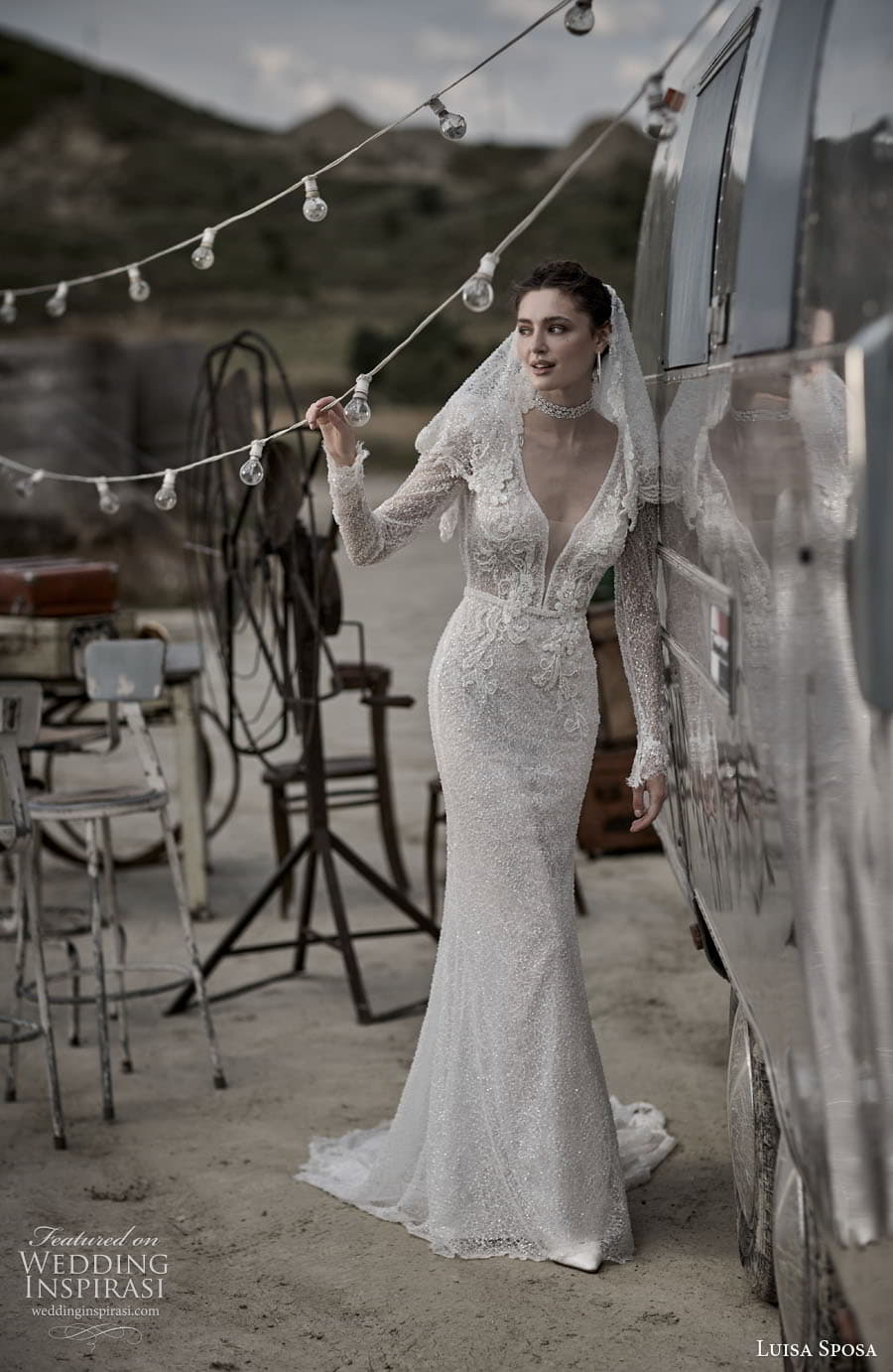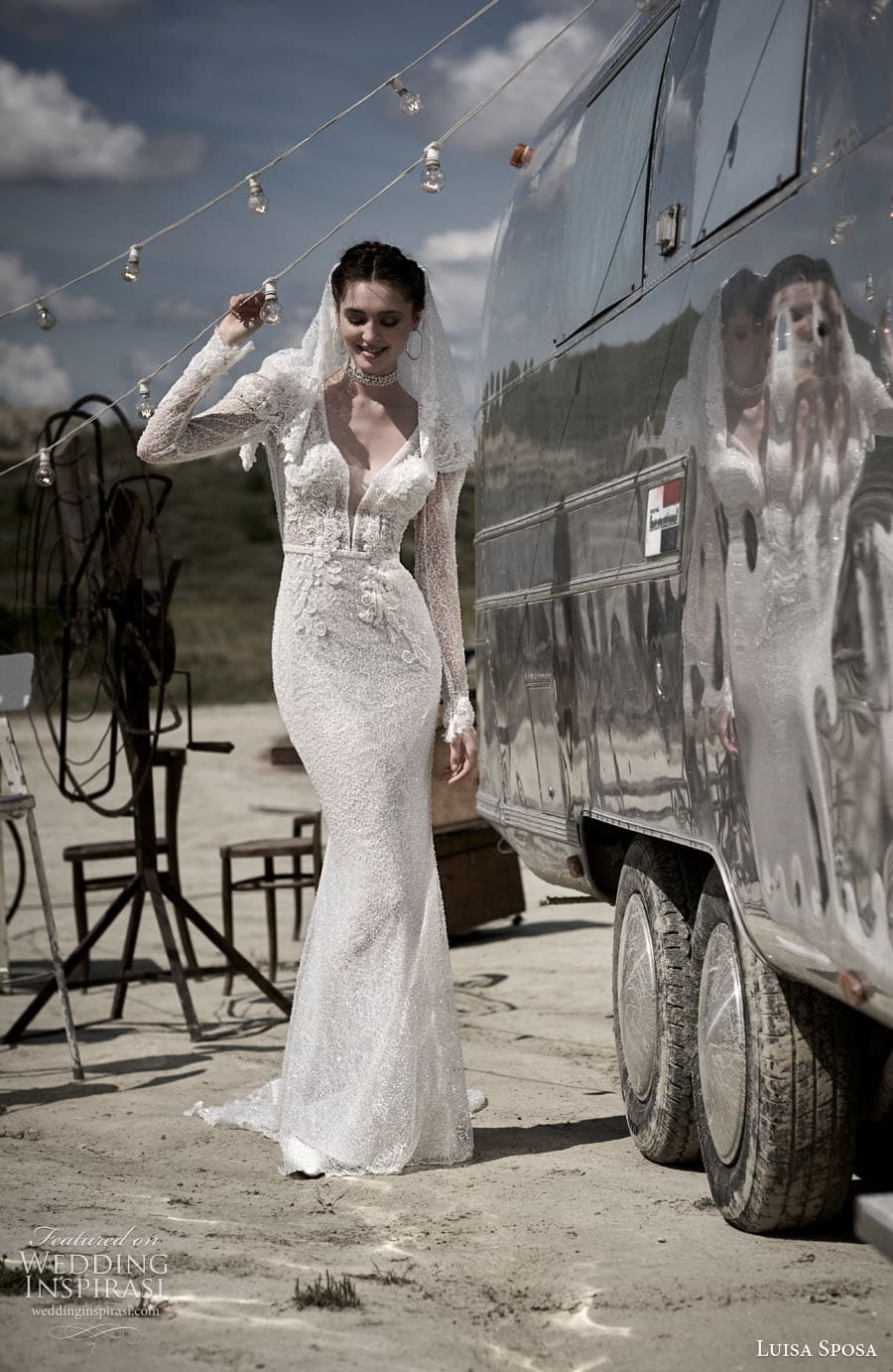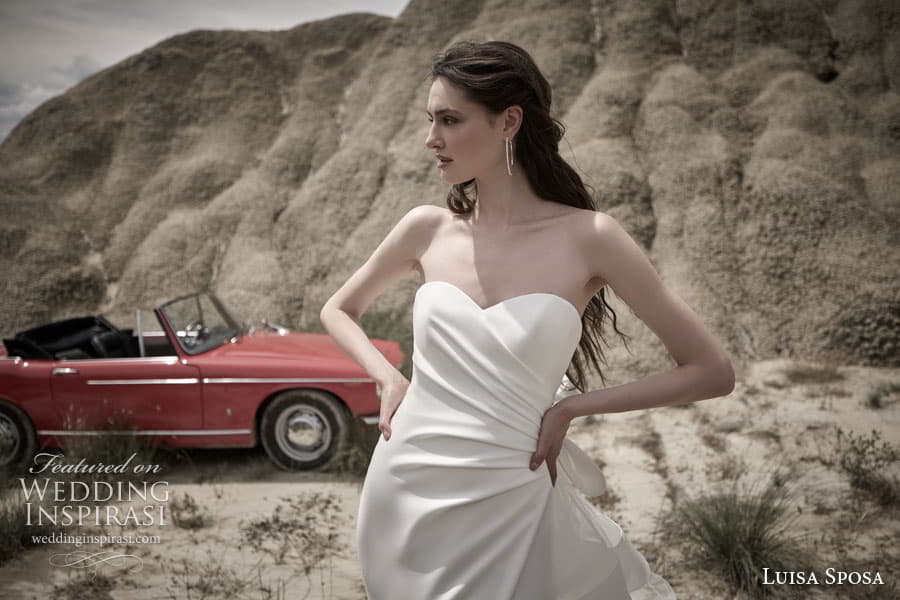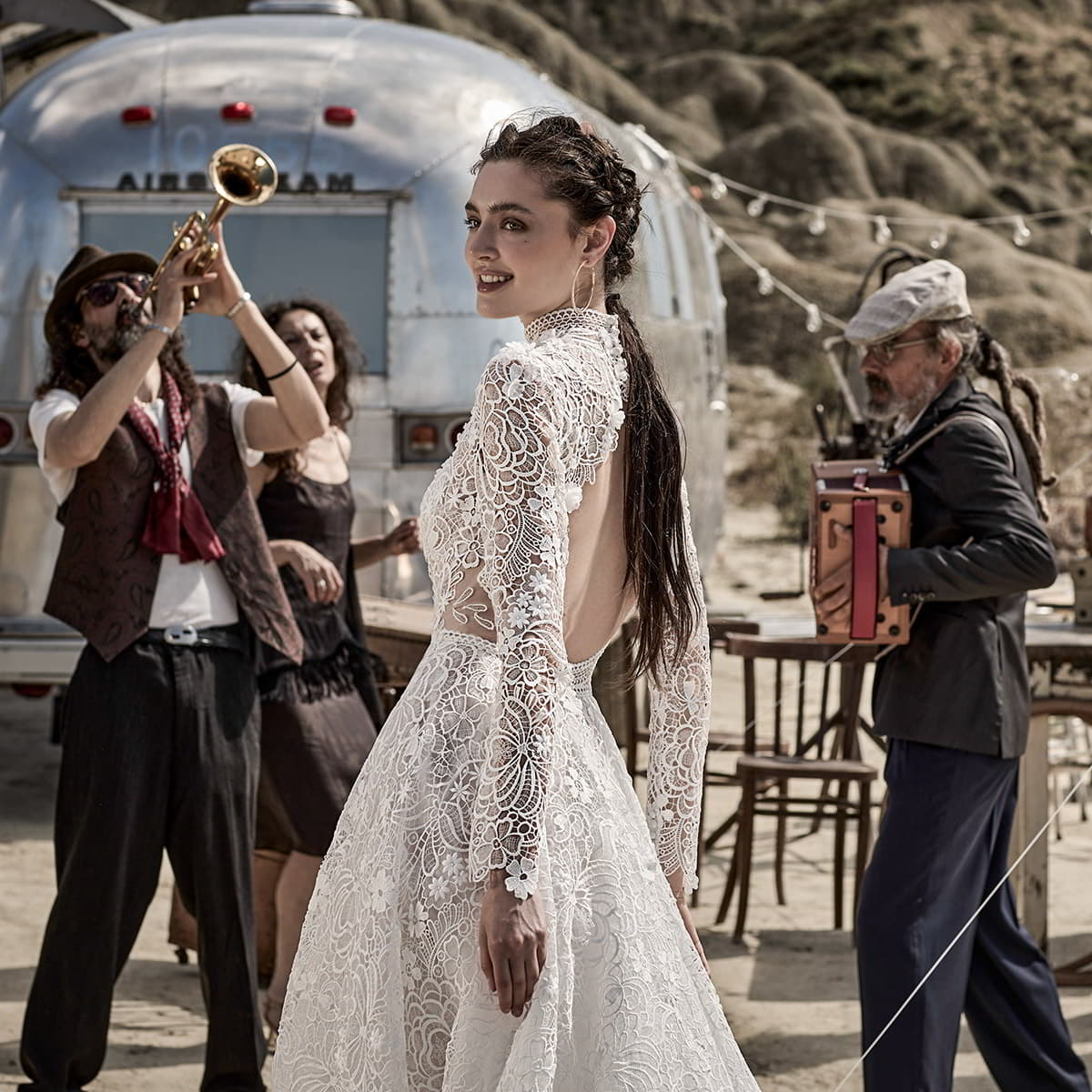 Photos courtesy of Luisa Sposa. For details, visit Luisa Sposa.