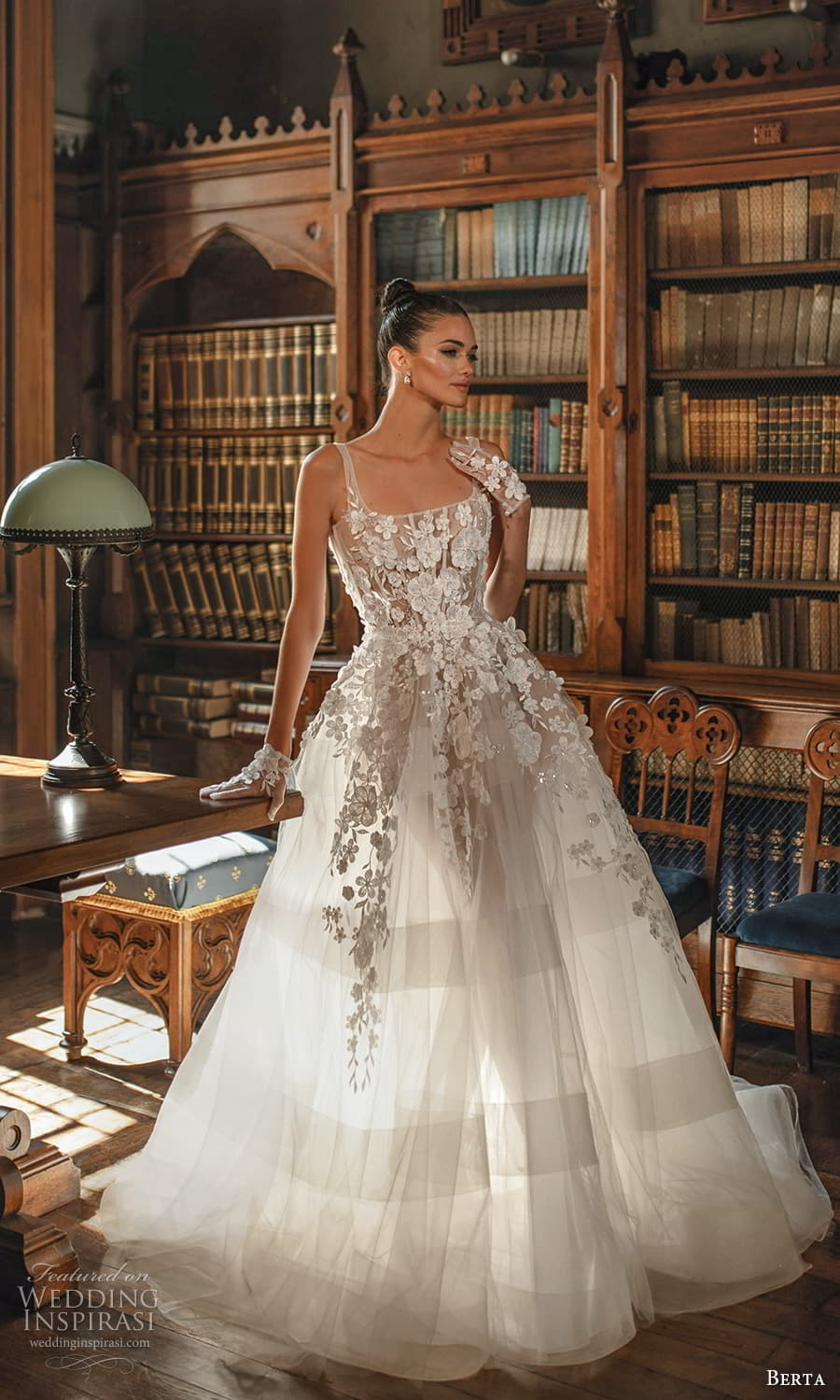 For its Spring 2024 bridal collection, Berta fashion house drew inspiration from "the child within," embracing the freedom to celebrate and express one's self with unbridled verve. The gowns of the "Maggiore" collection are bursting with charming, exquisite details:
"We all speak of chasing dreams bigger than life, but how many can truly say they've done and risked it all? These and more quickly brought us to the realization that shooting the Maggiore collection in an ancient Italian castle right in the middle of nature, by the lake, is only a fitting setting to honor our couture elements. To honor nature in the form of history, through generations of kingdoms. Nature in the form of freedom. The freedom of opening those castle doors, running inside in gowns bigger than life, seeing
magnificent views and pretending to be a part of a sumptuous banquet while dancing the night away to Arcangelo Corelli violin masterpieces. Filled with never ending possibilities as seeing the world through twinkly eyes, awaiting to discover hidden castle corners, the S/S24 Maggiore collection is a mystery to unfold. And we can not wait for future 2024 BERTA brides to be the talk of the town, in their own ball."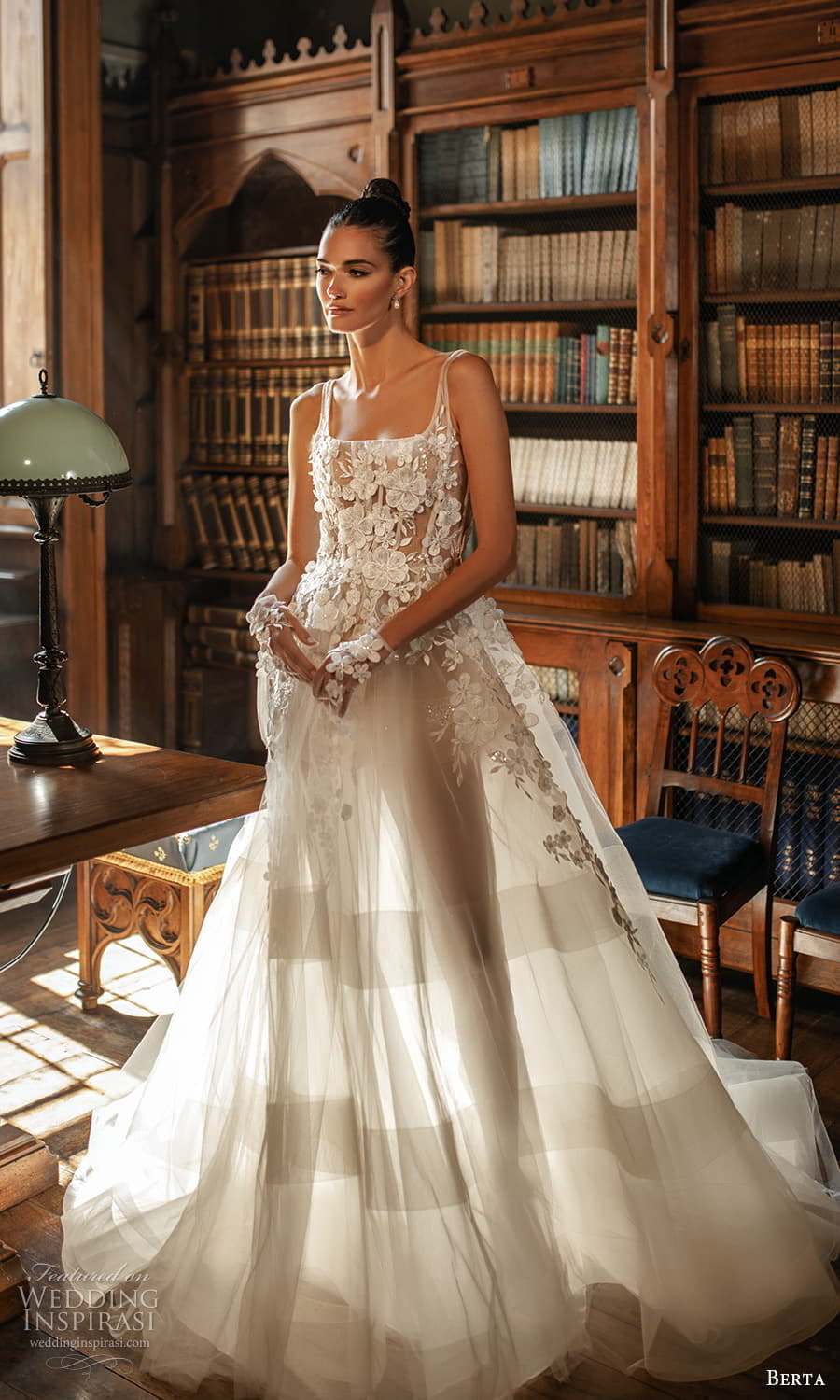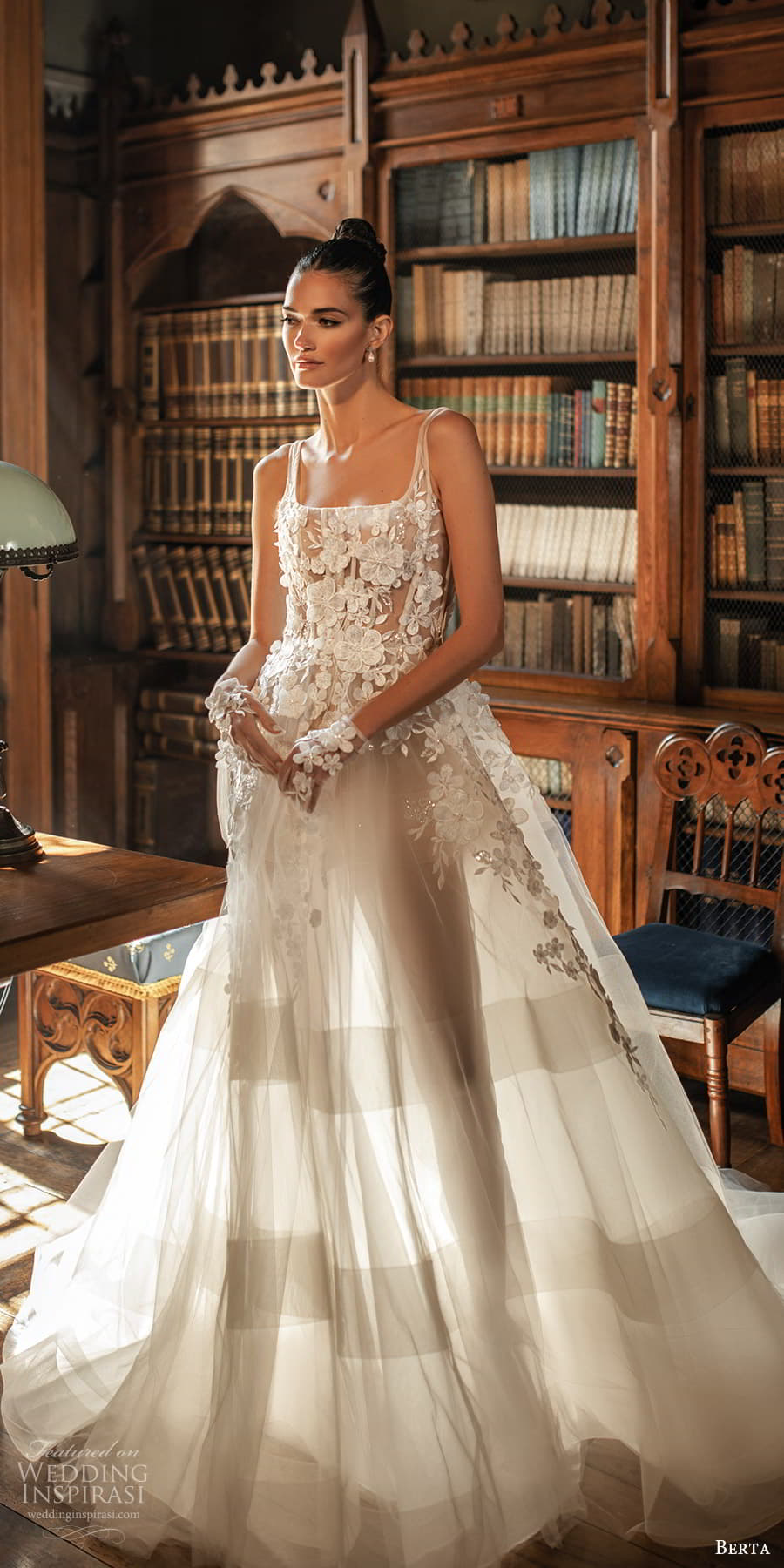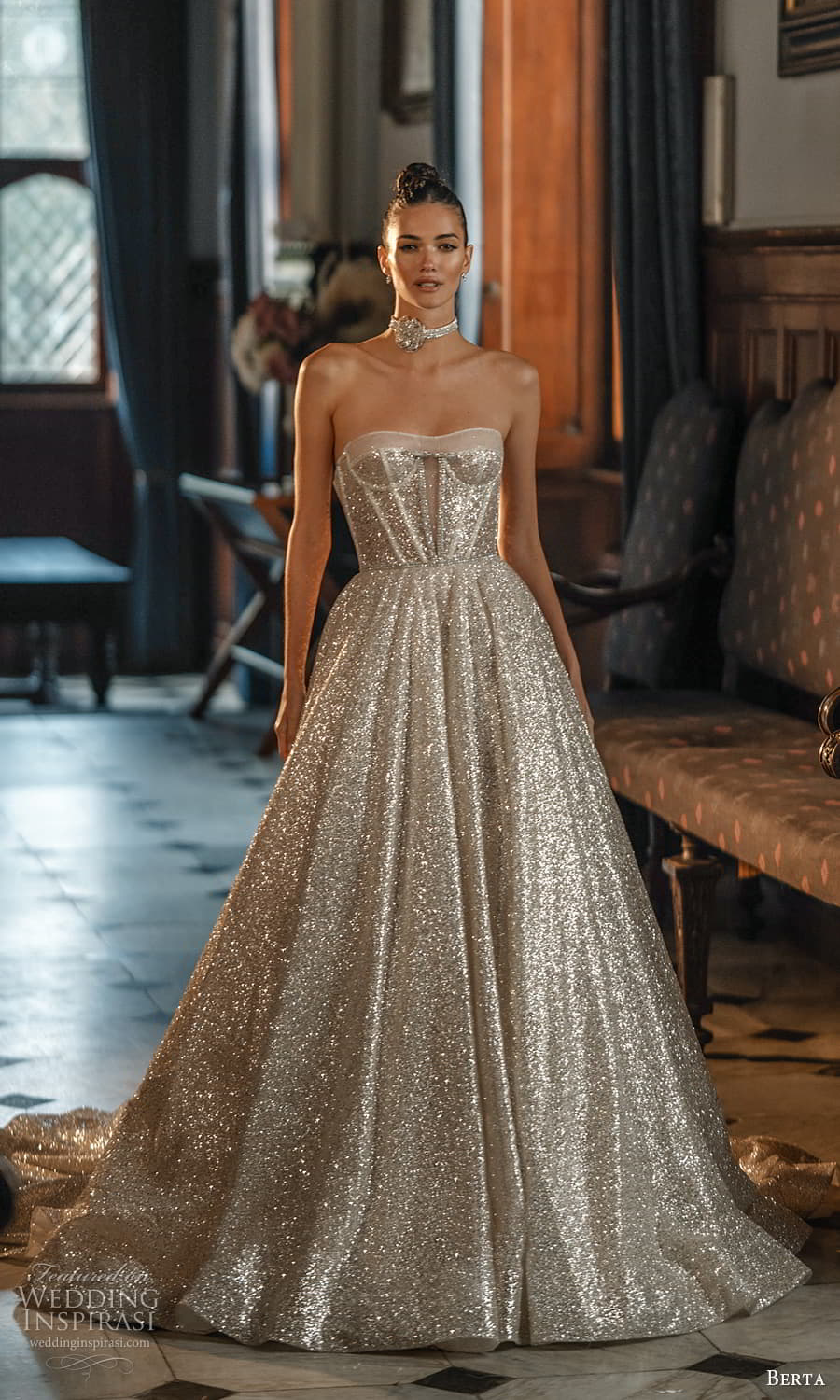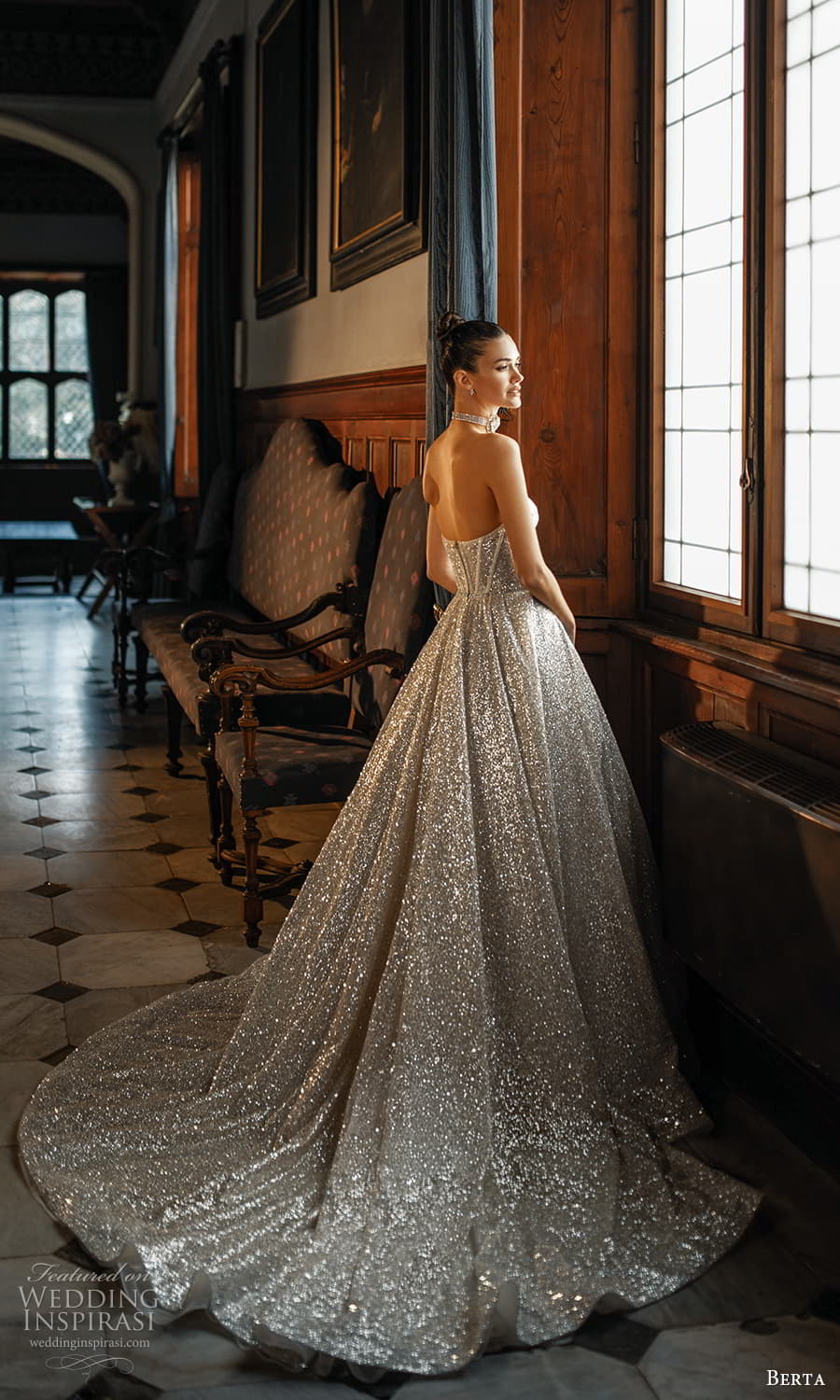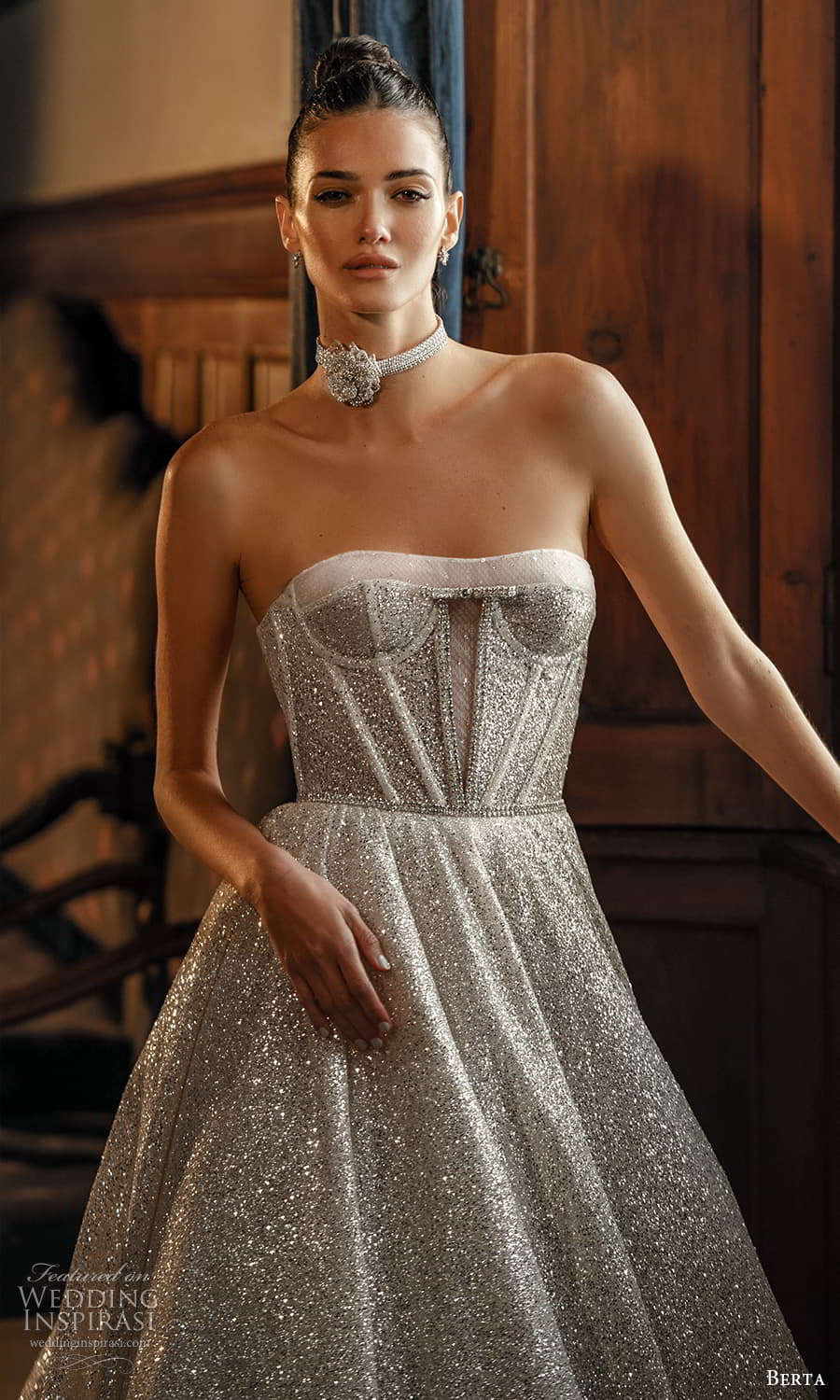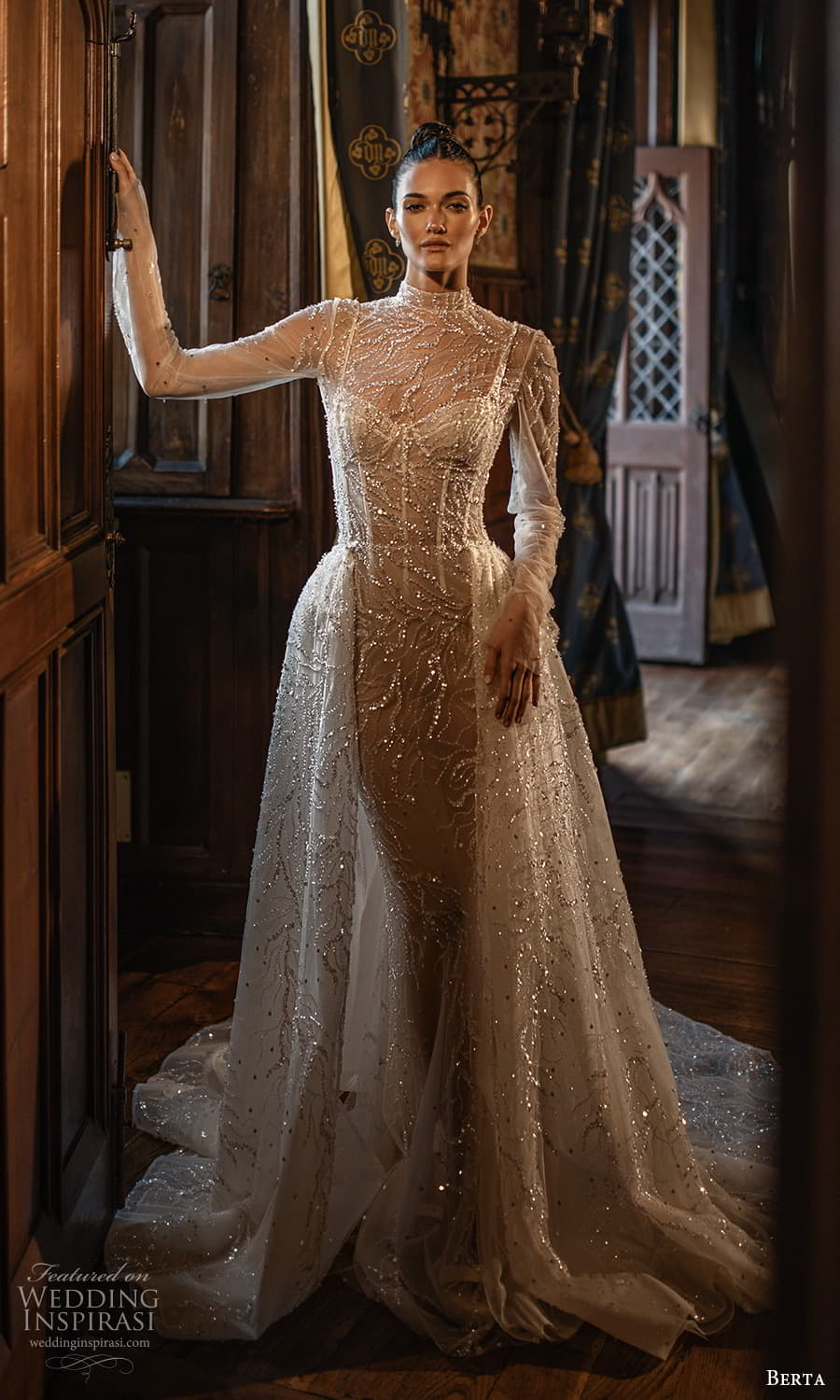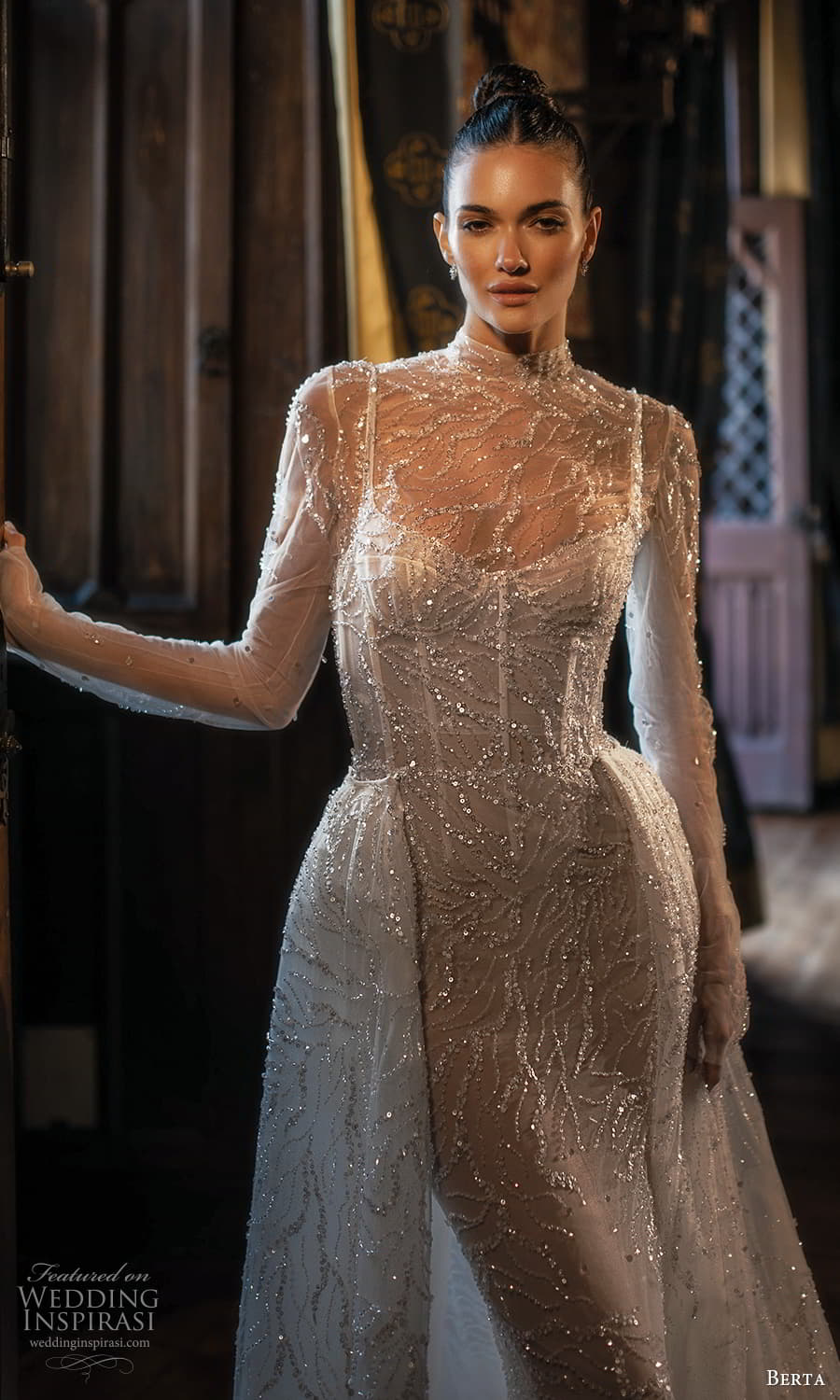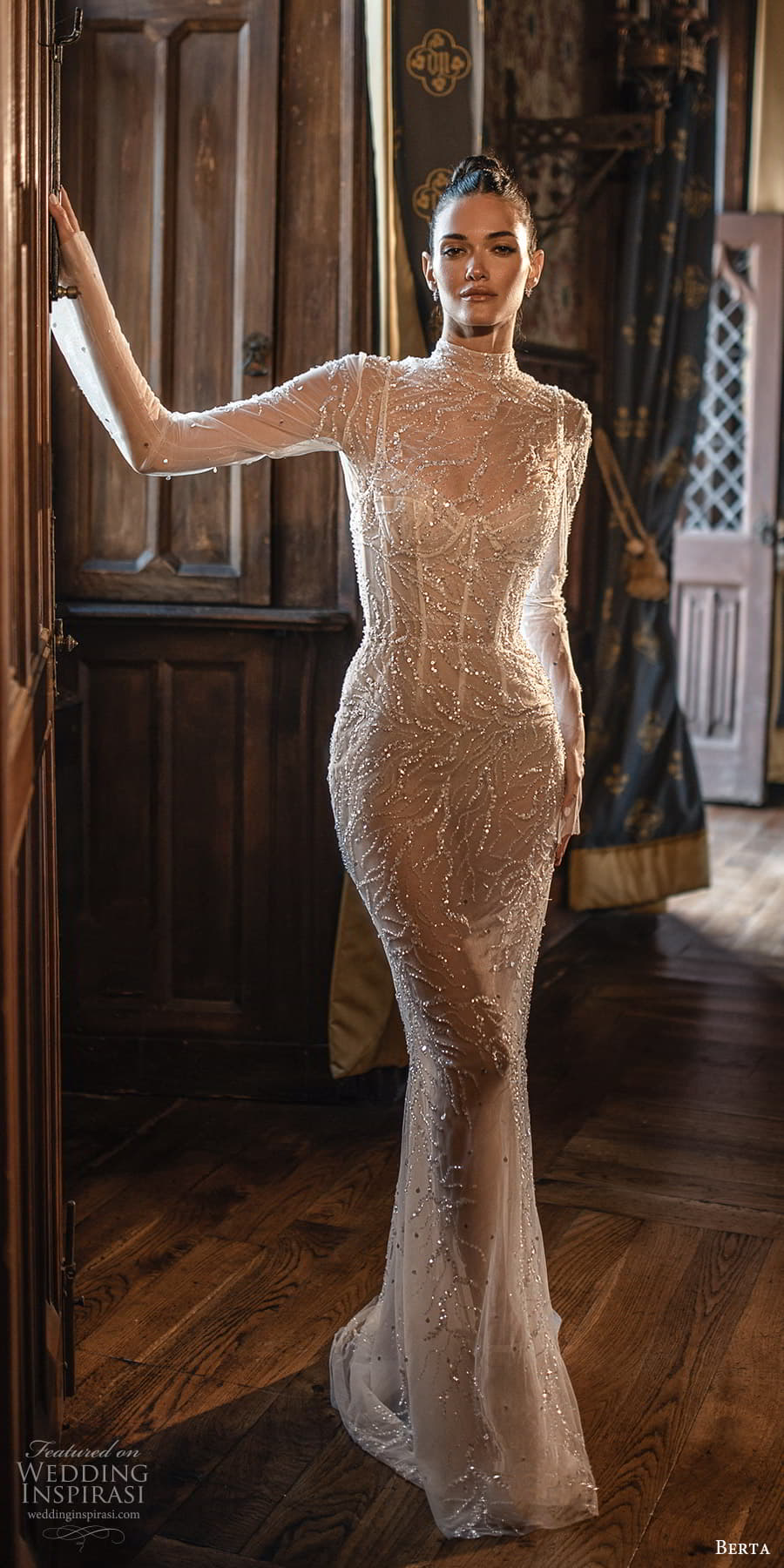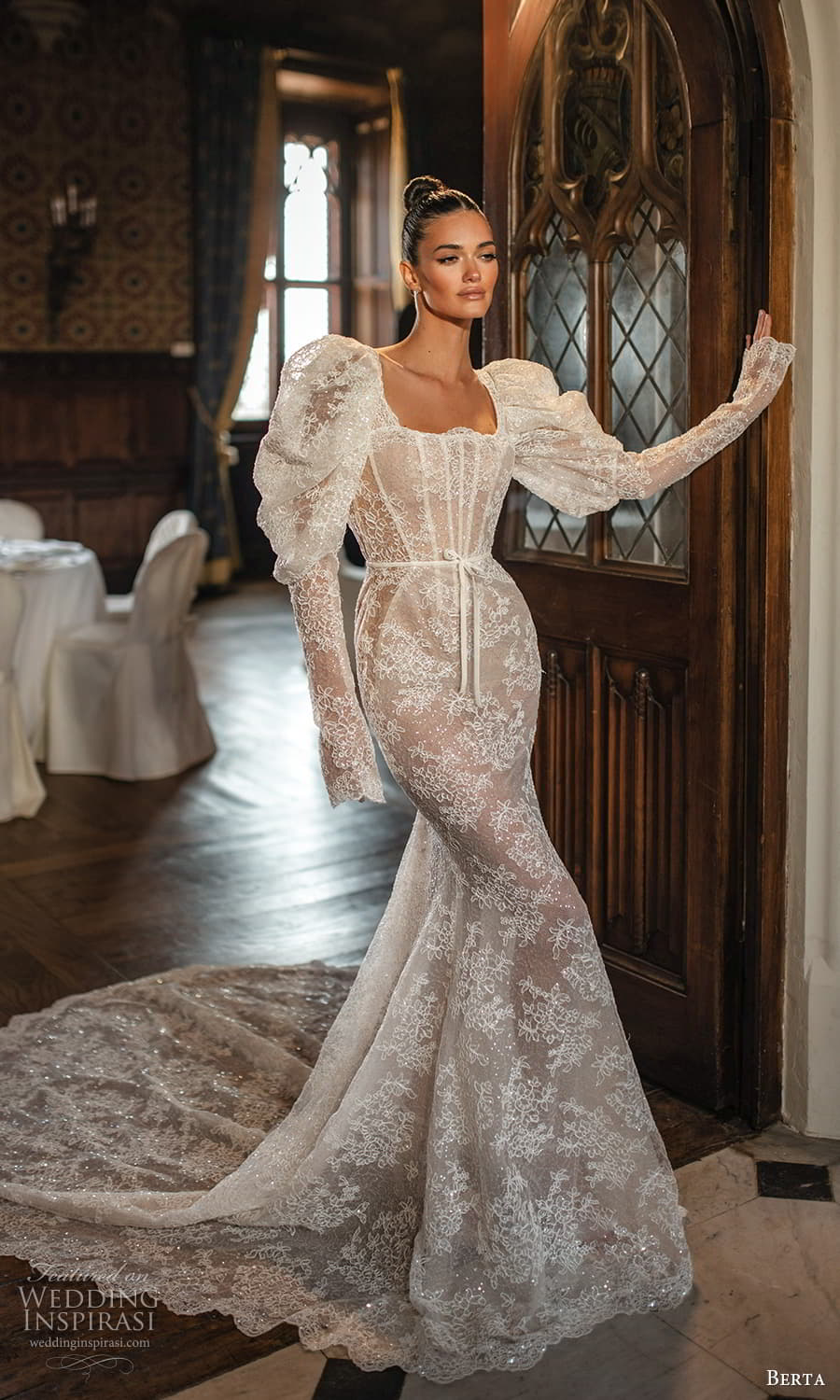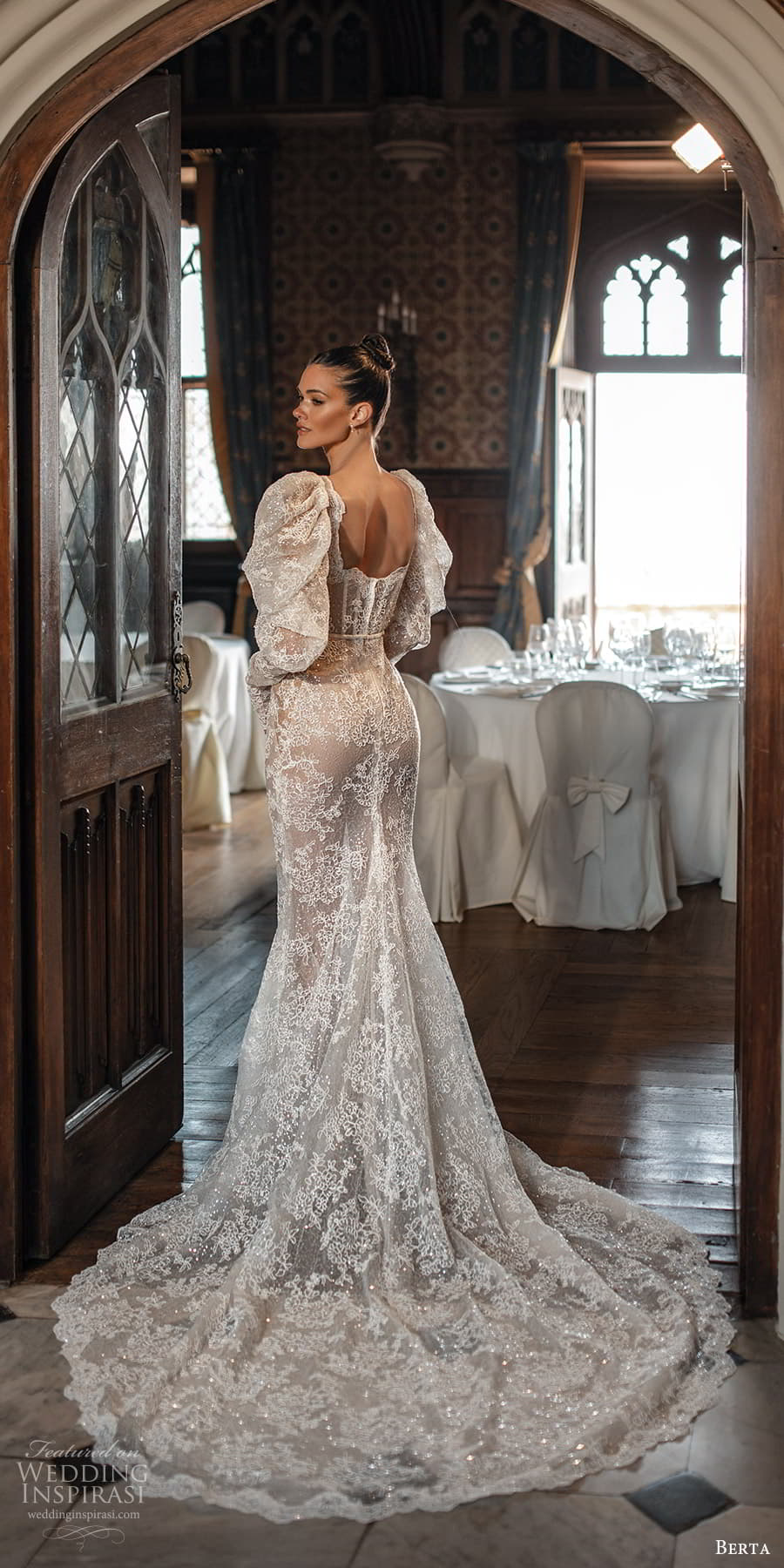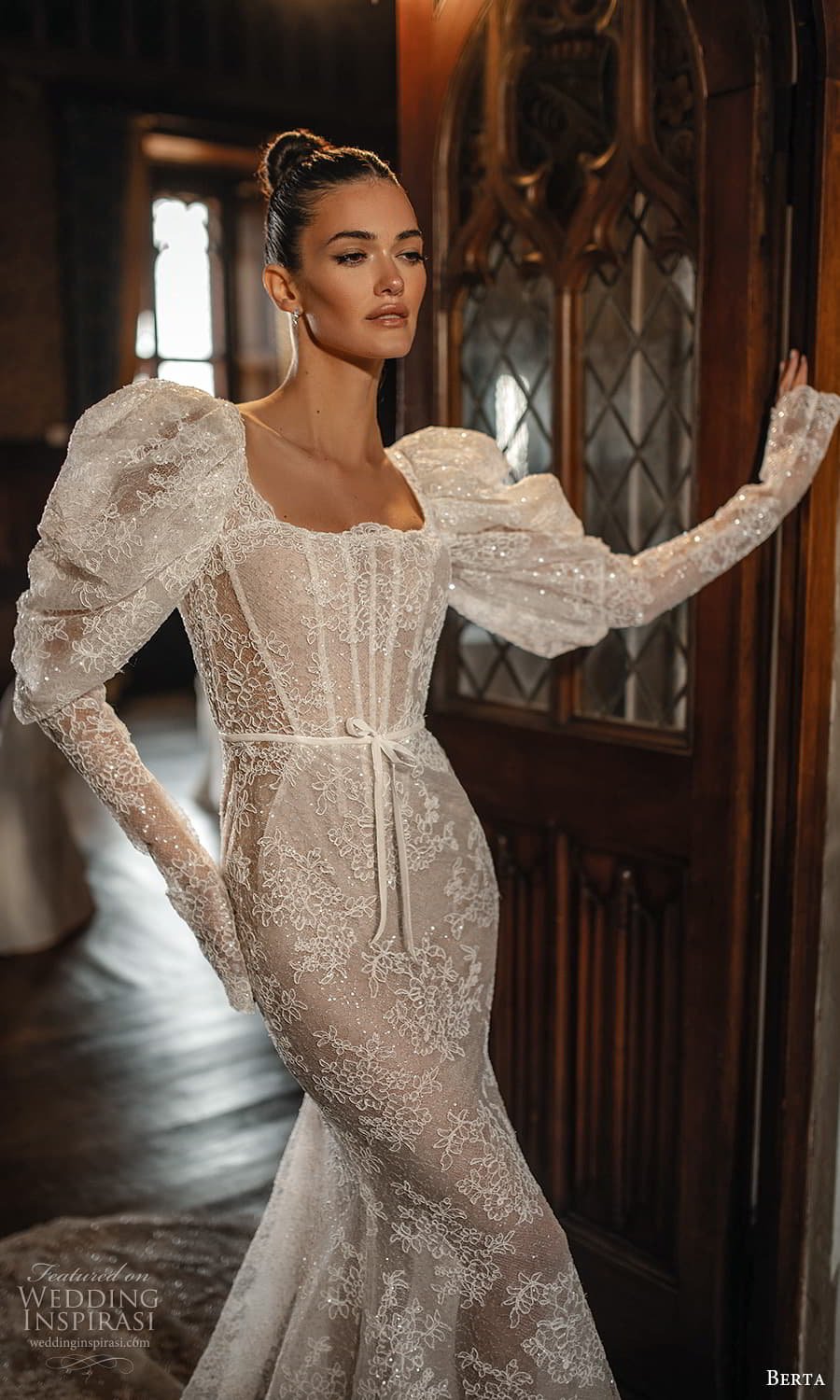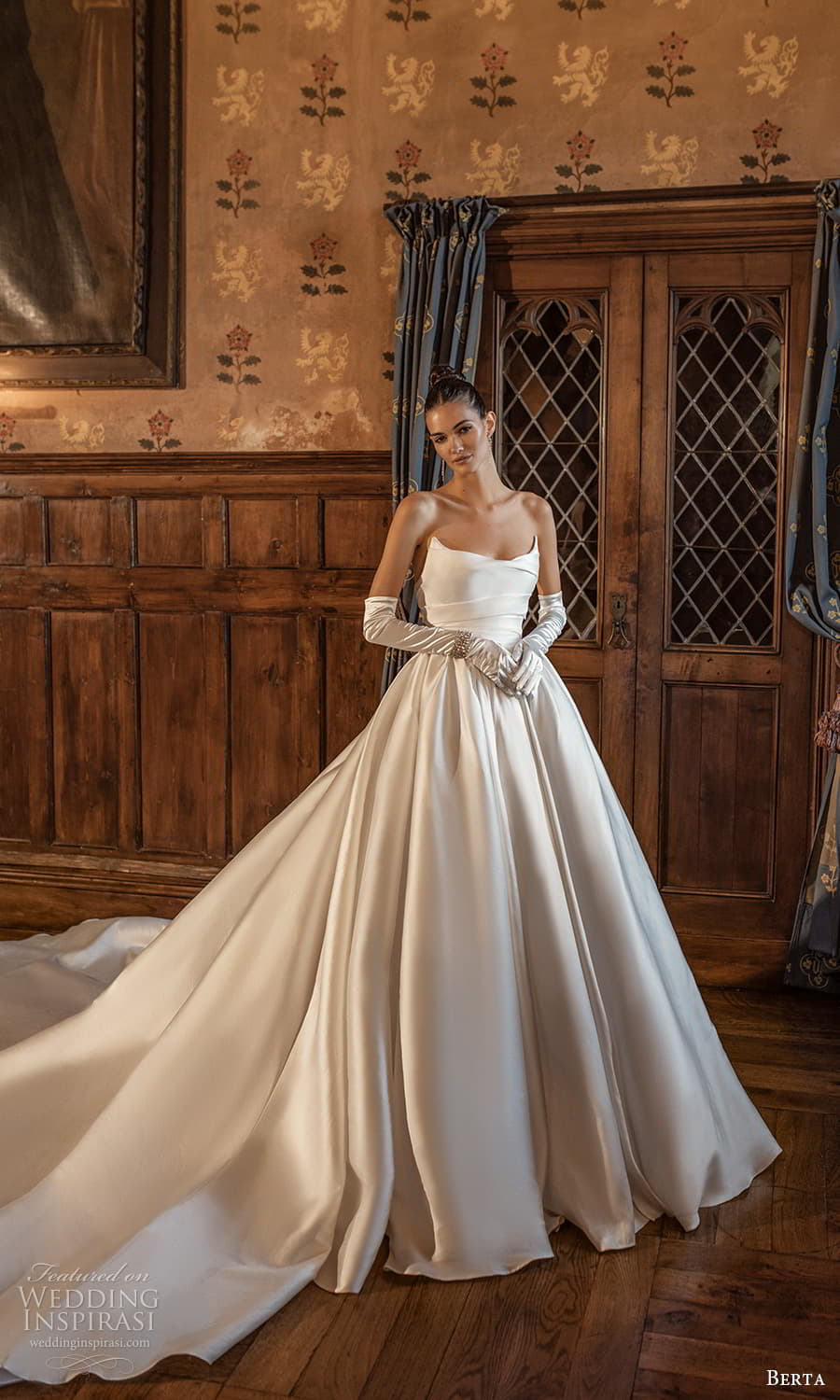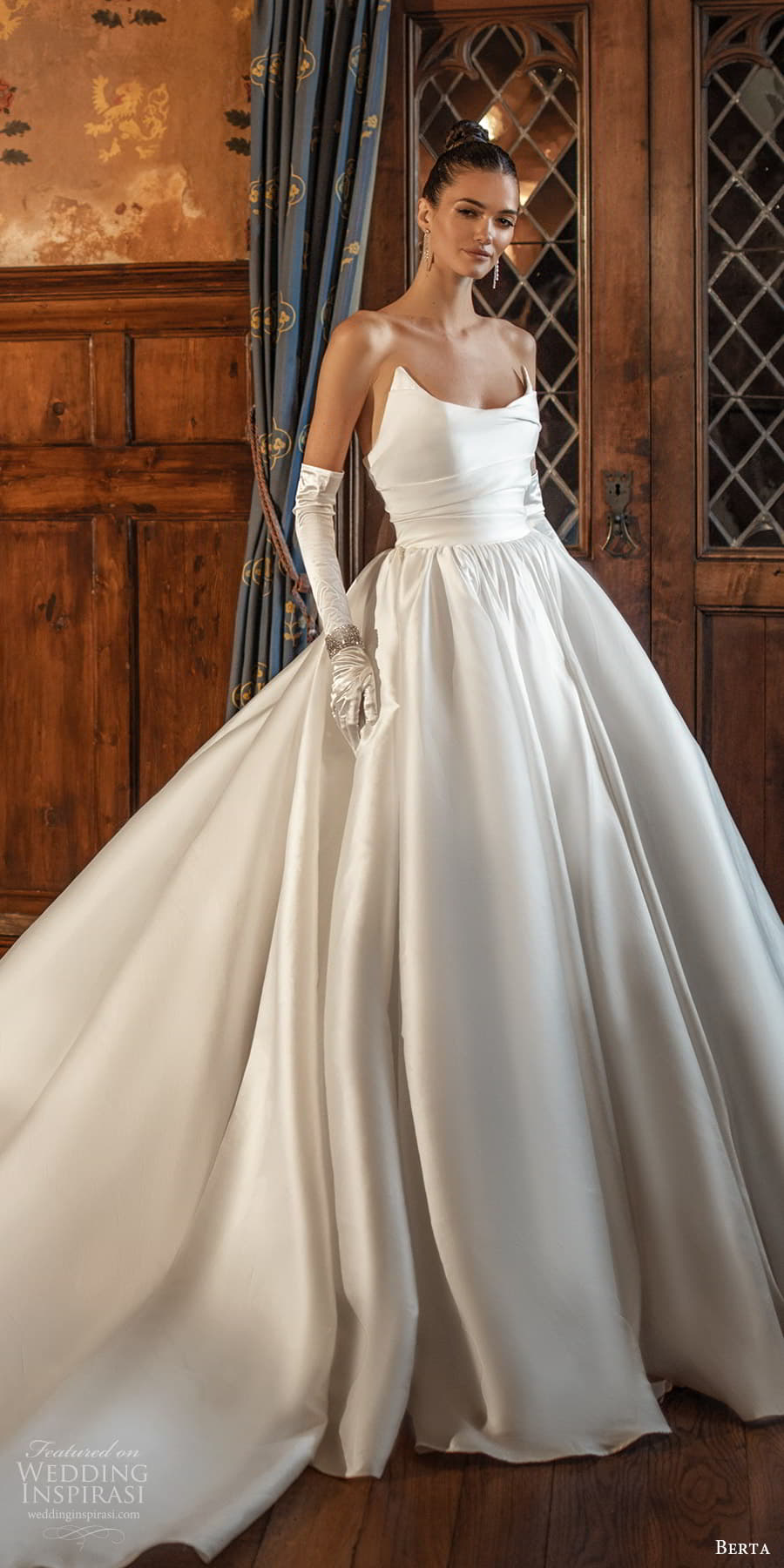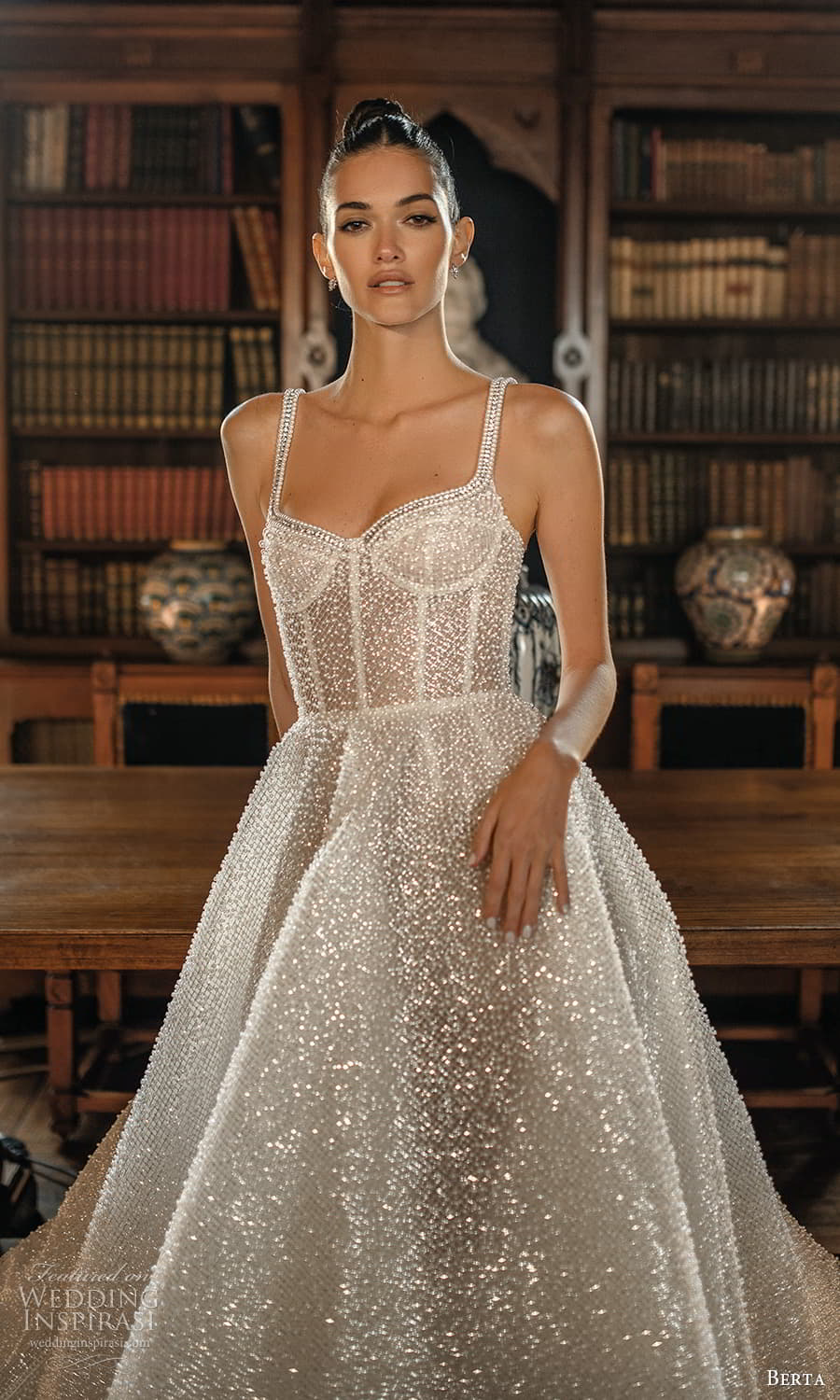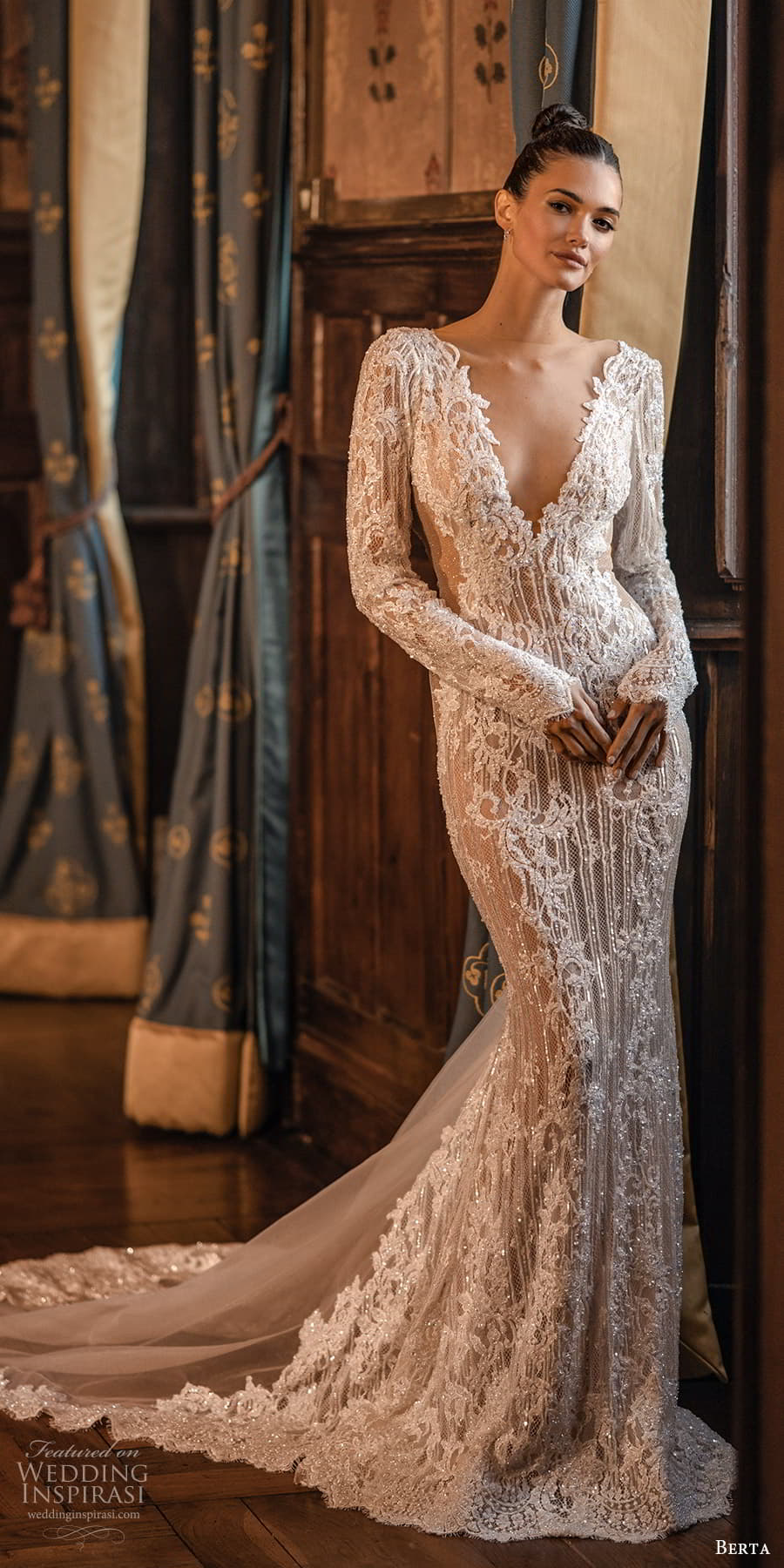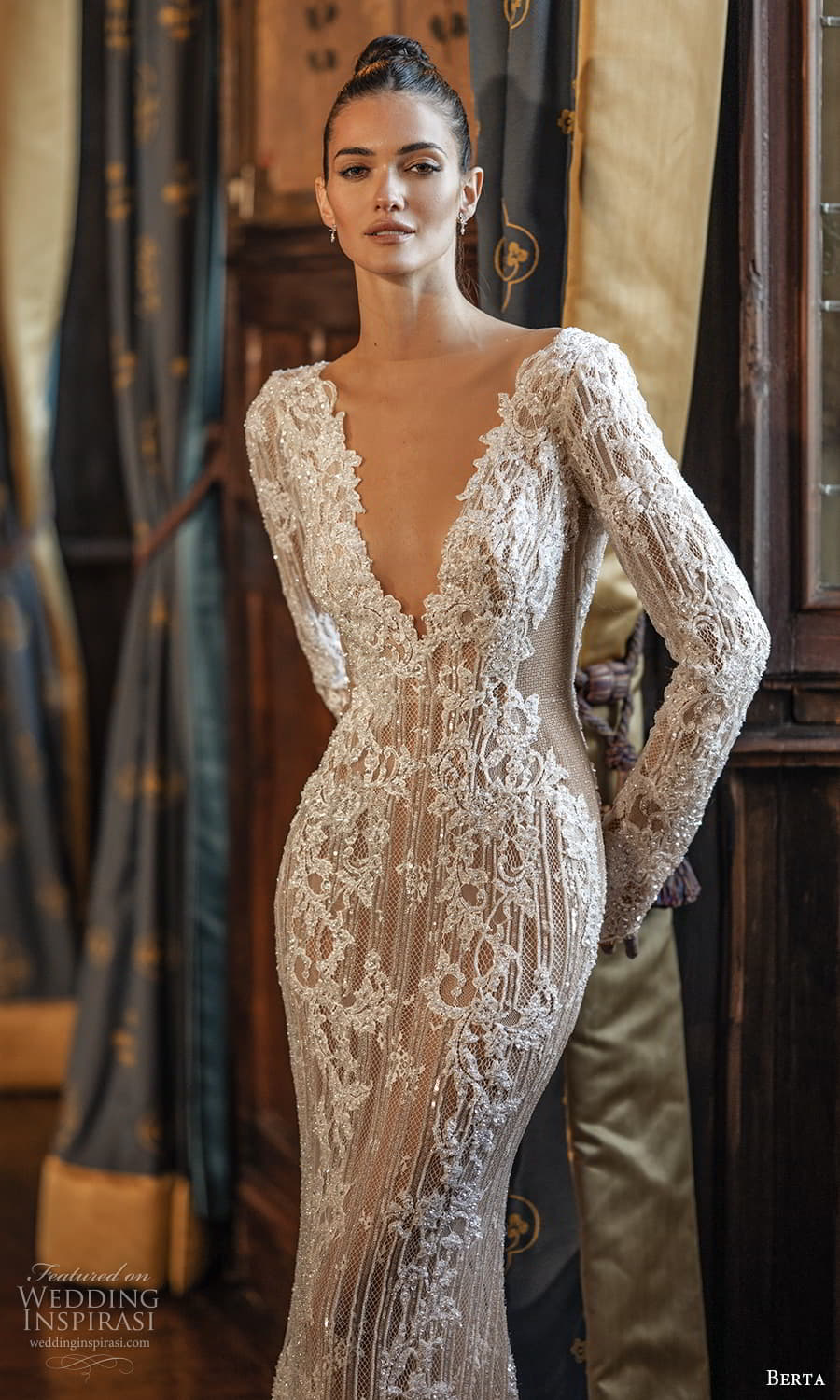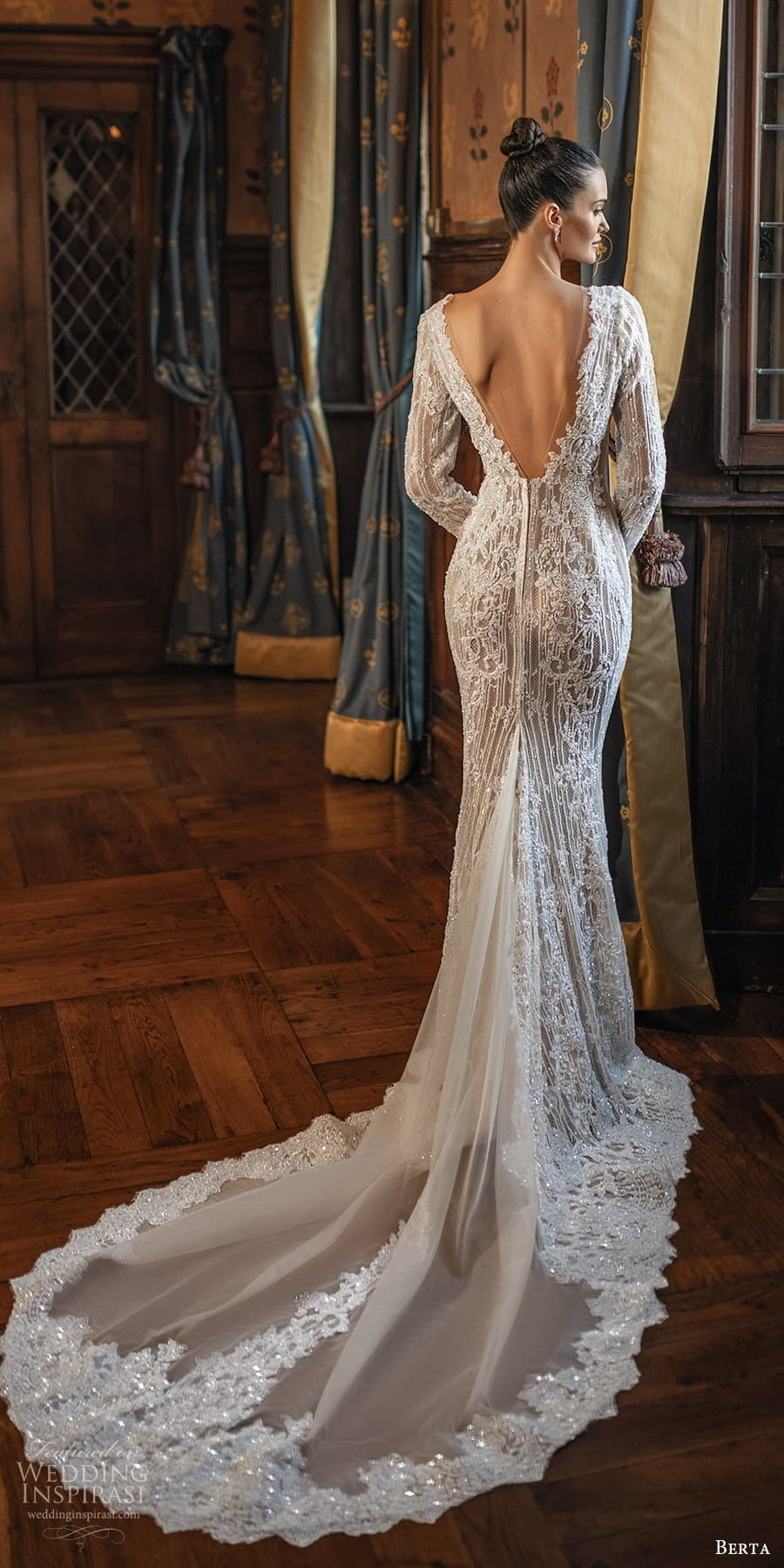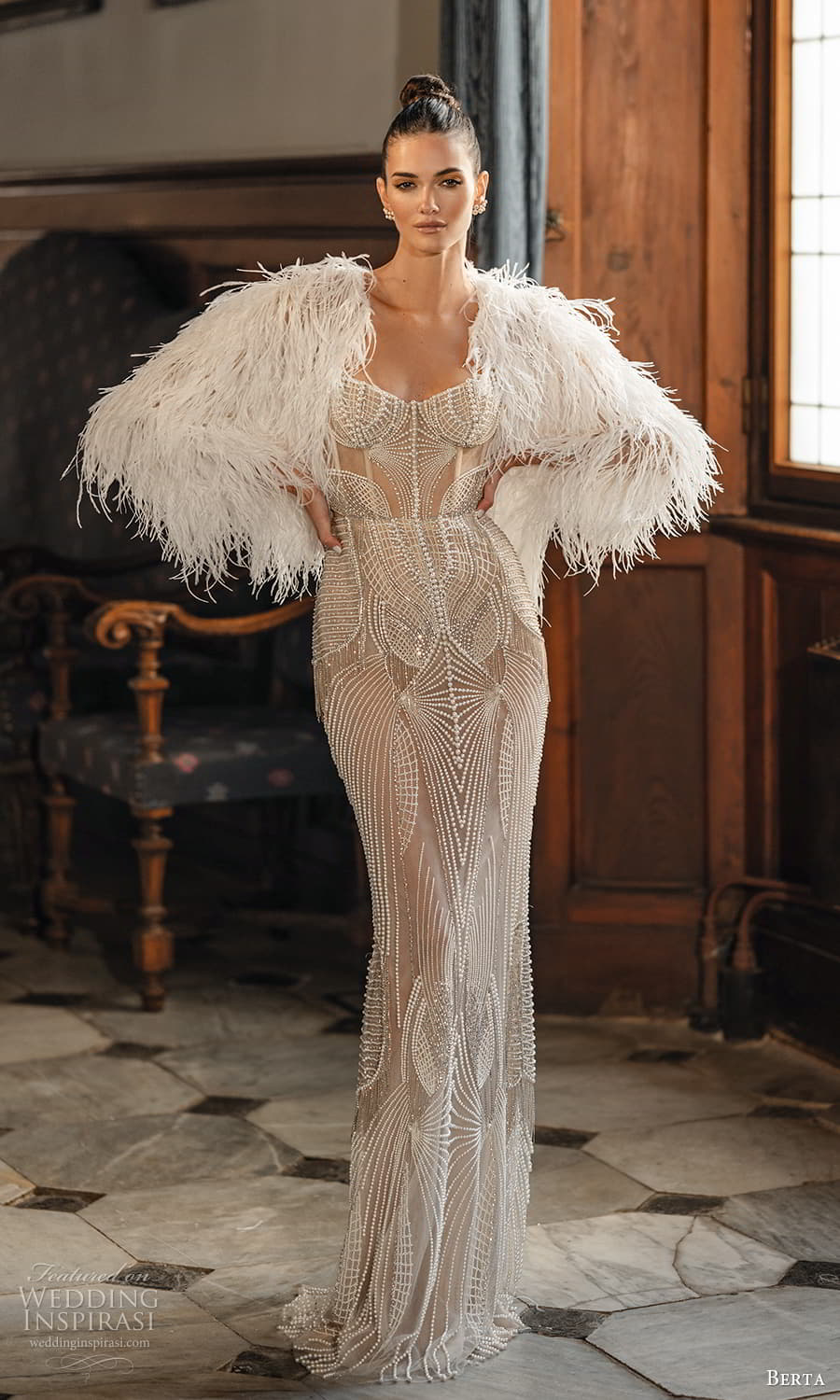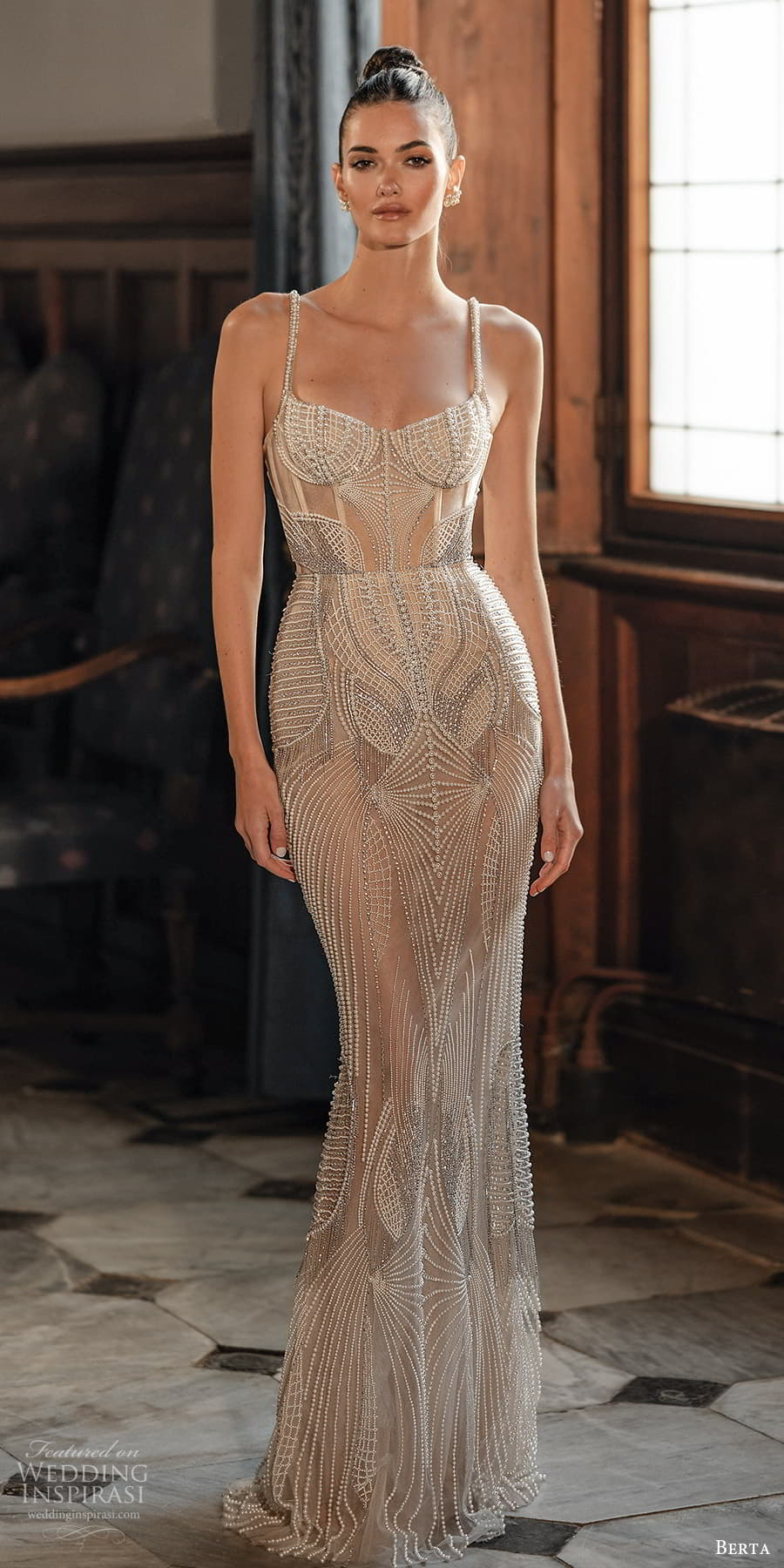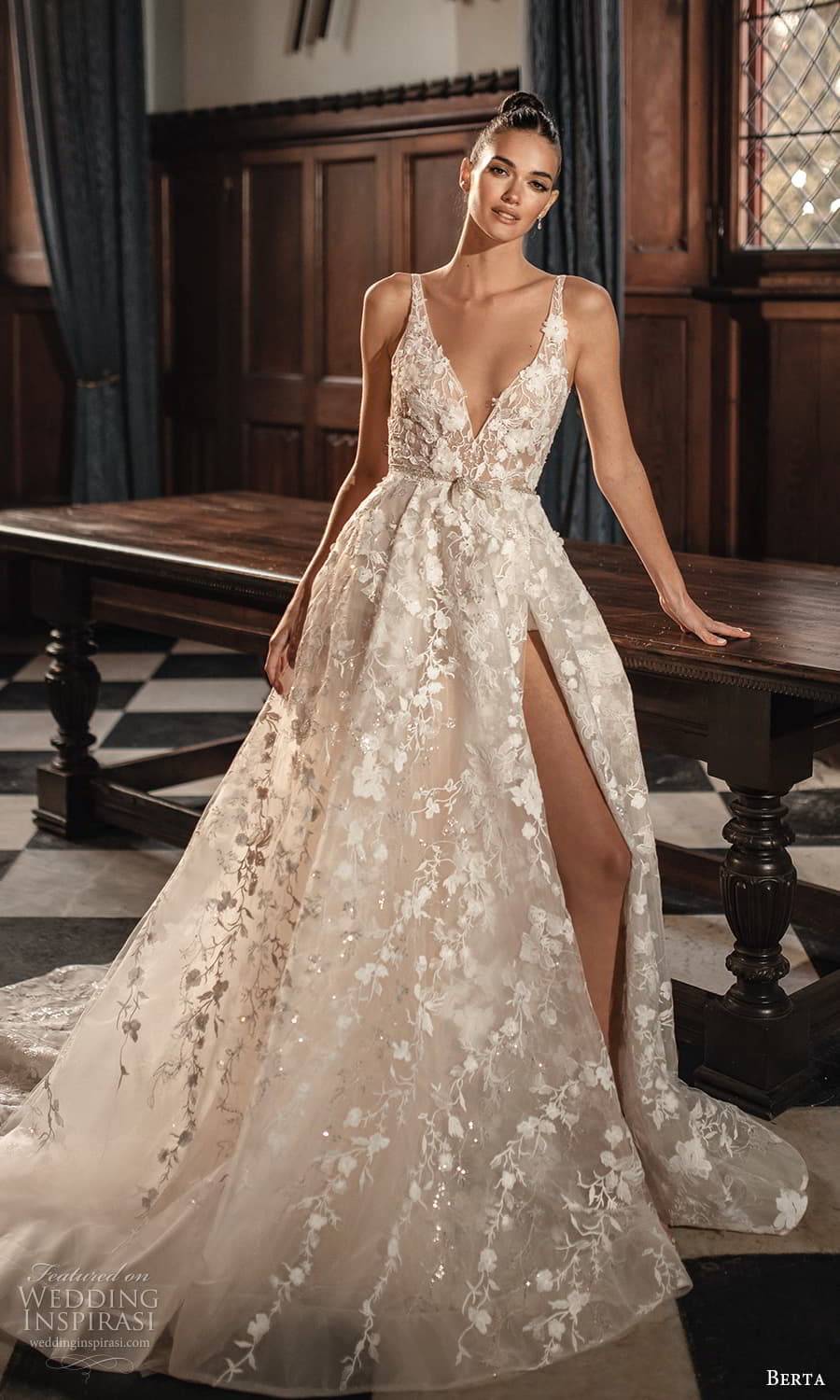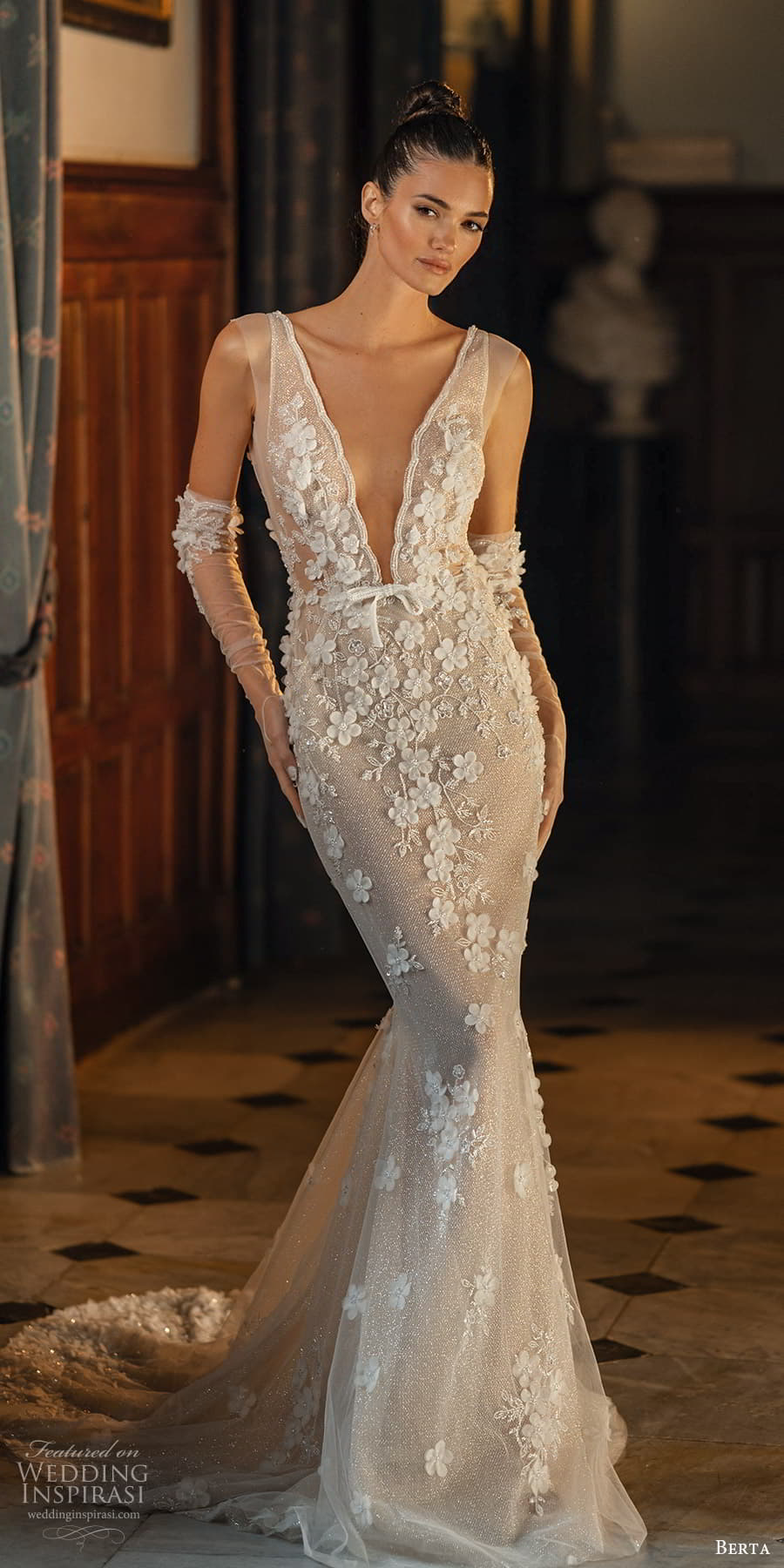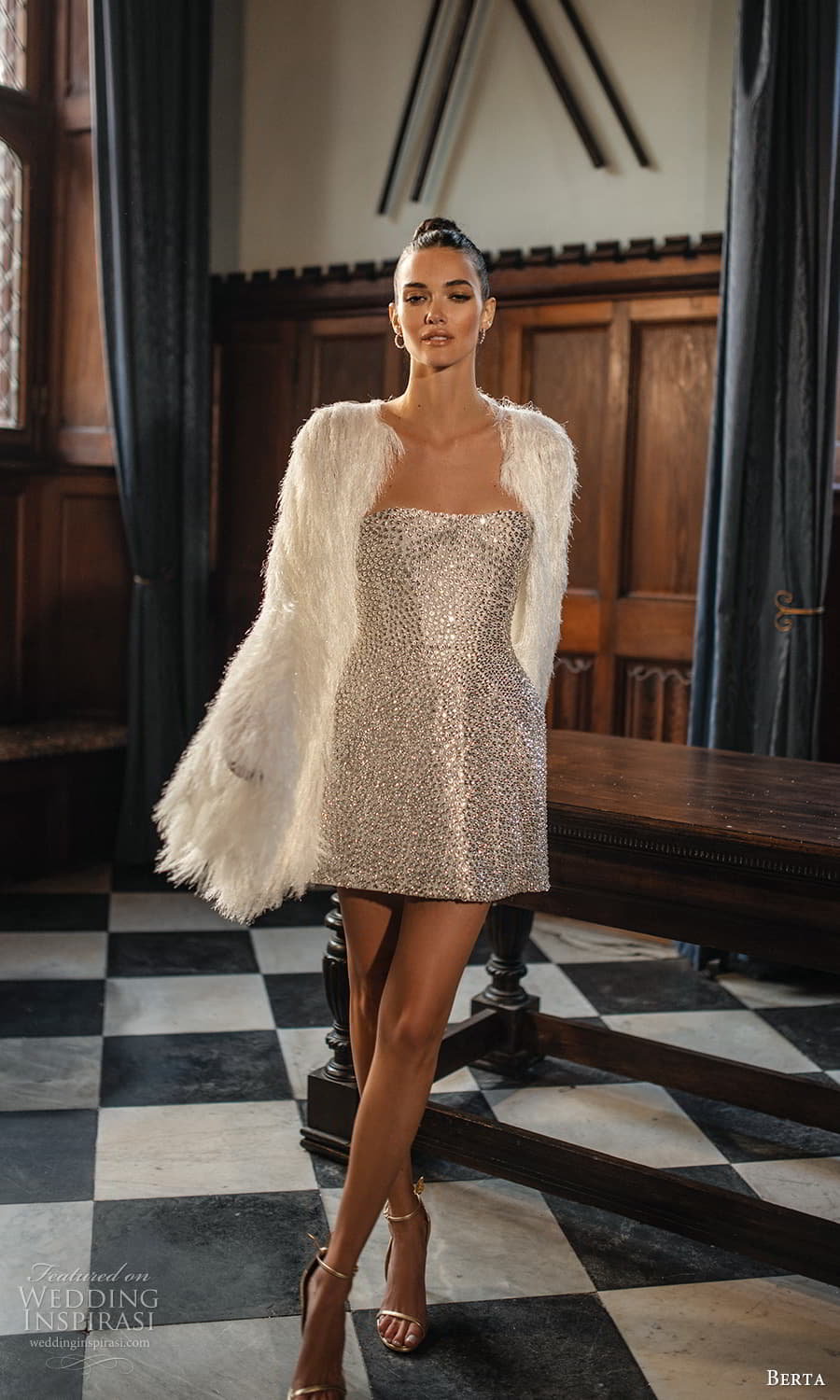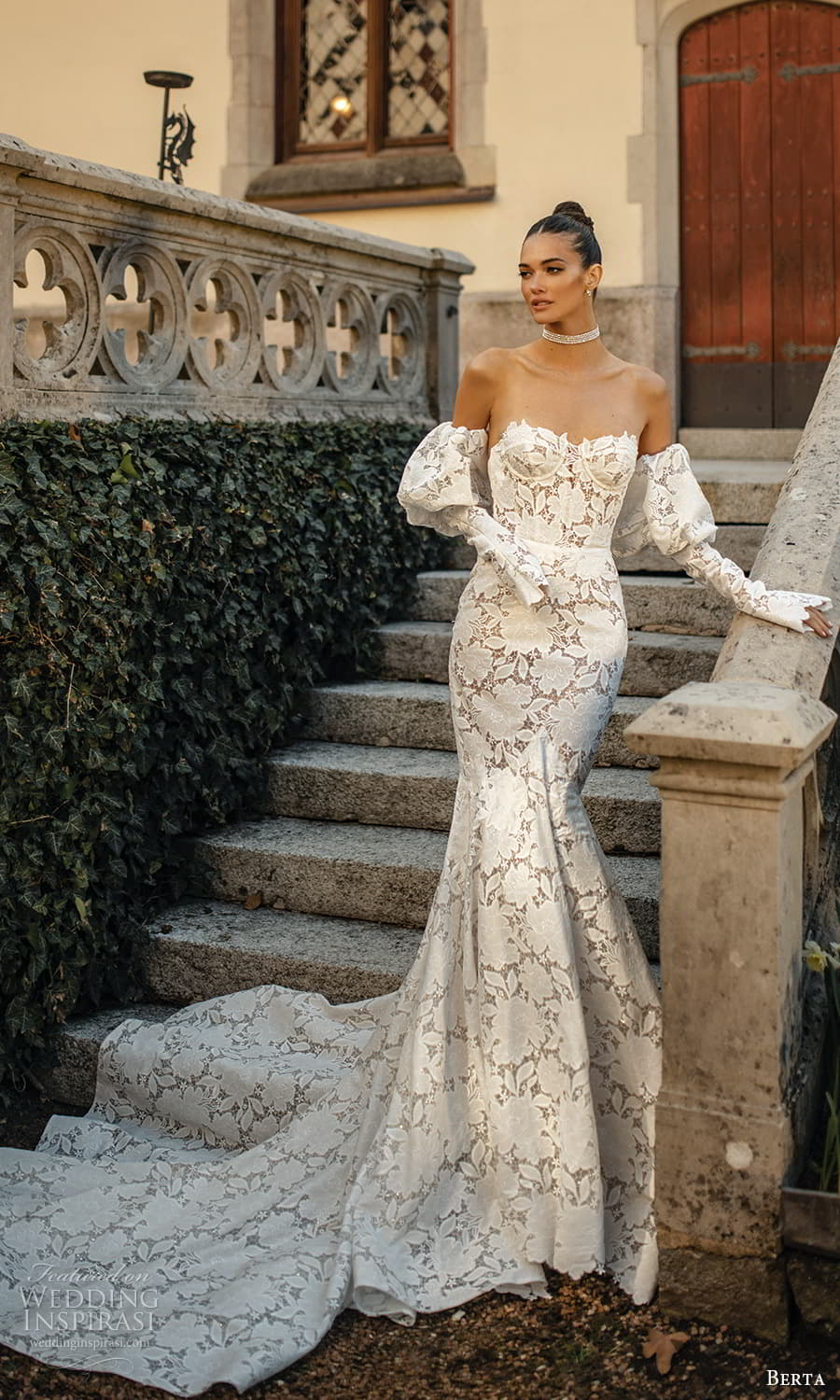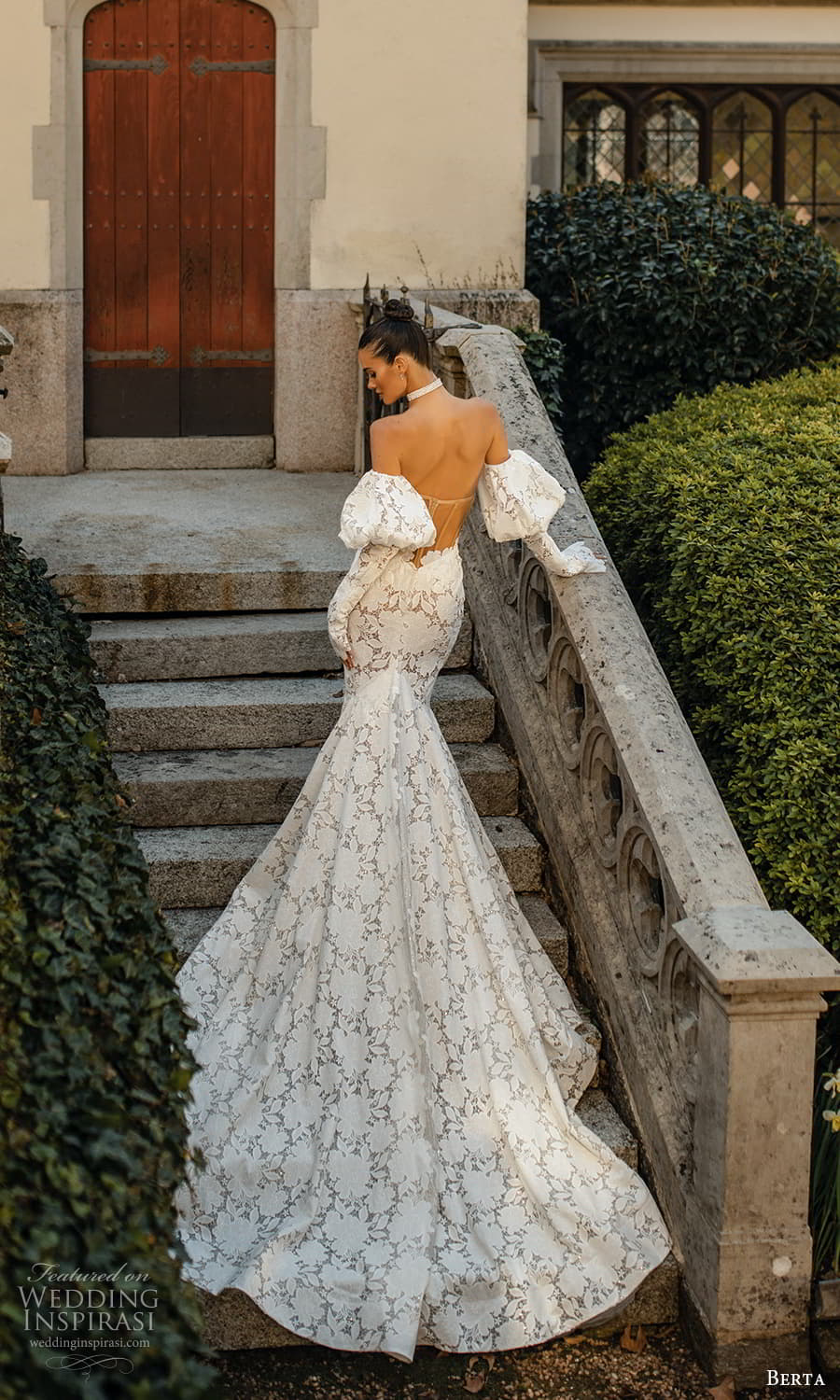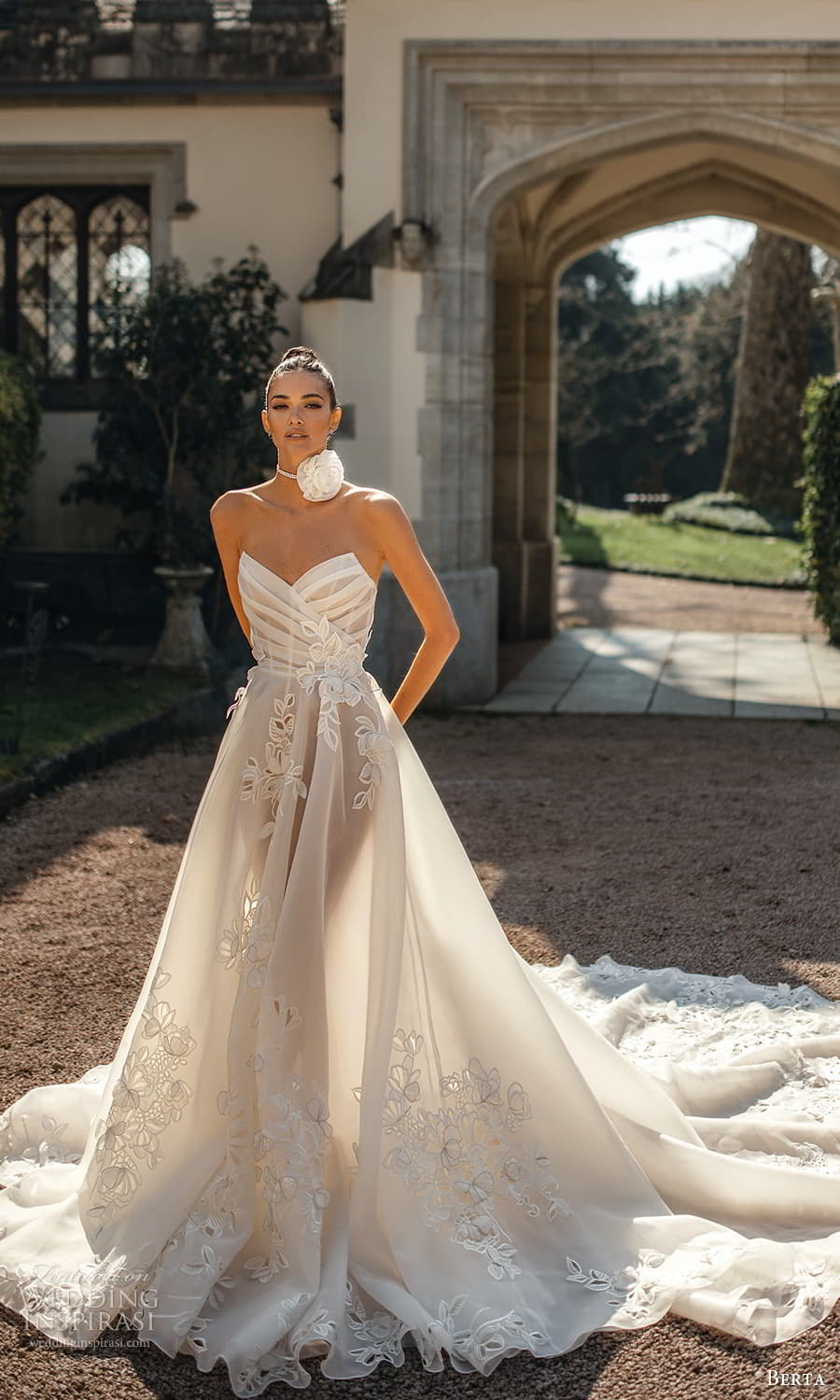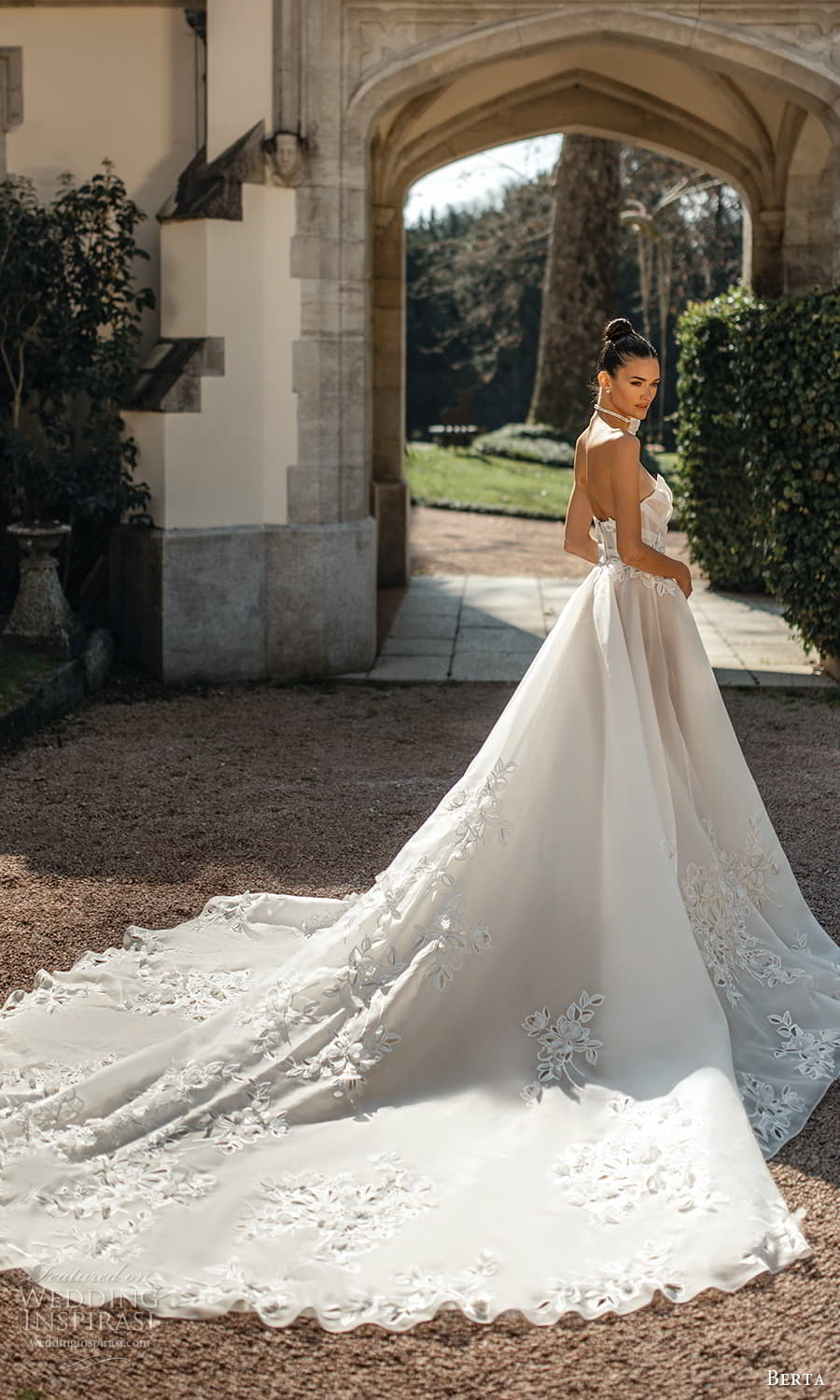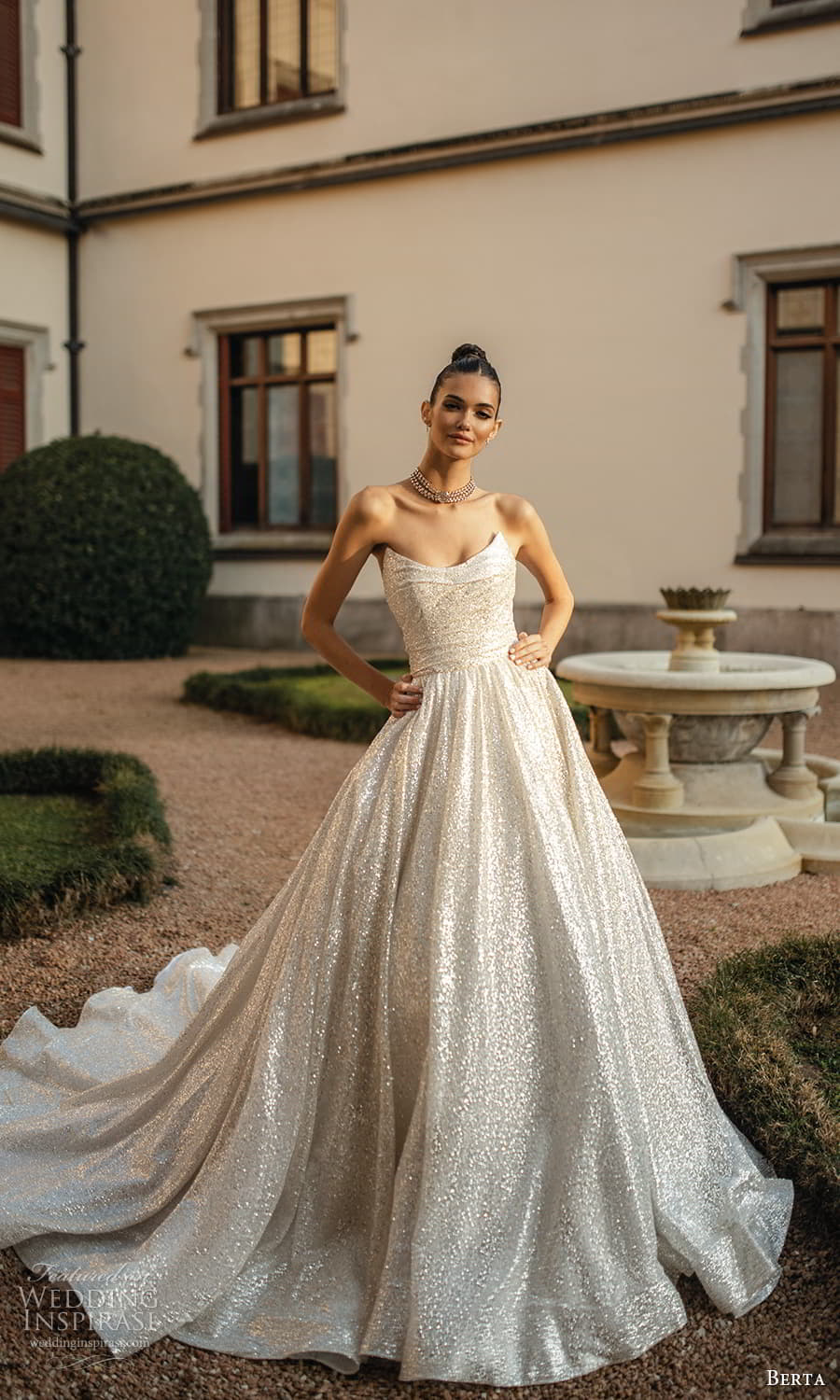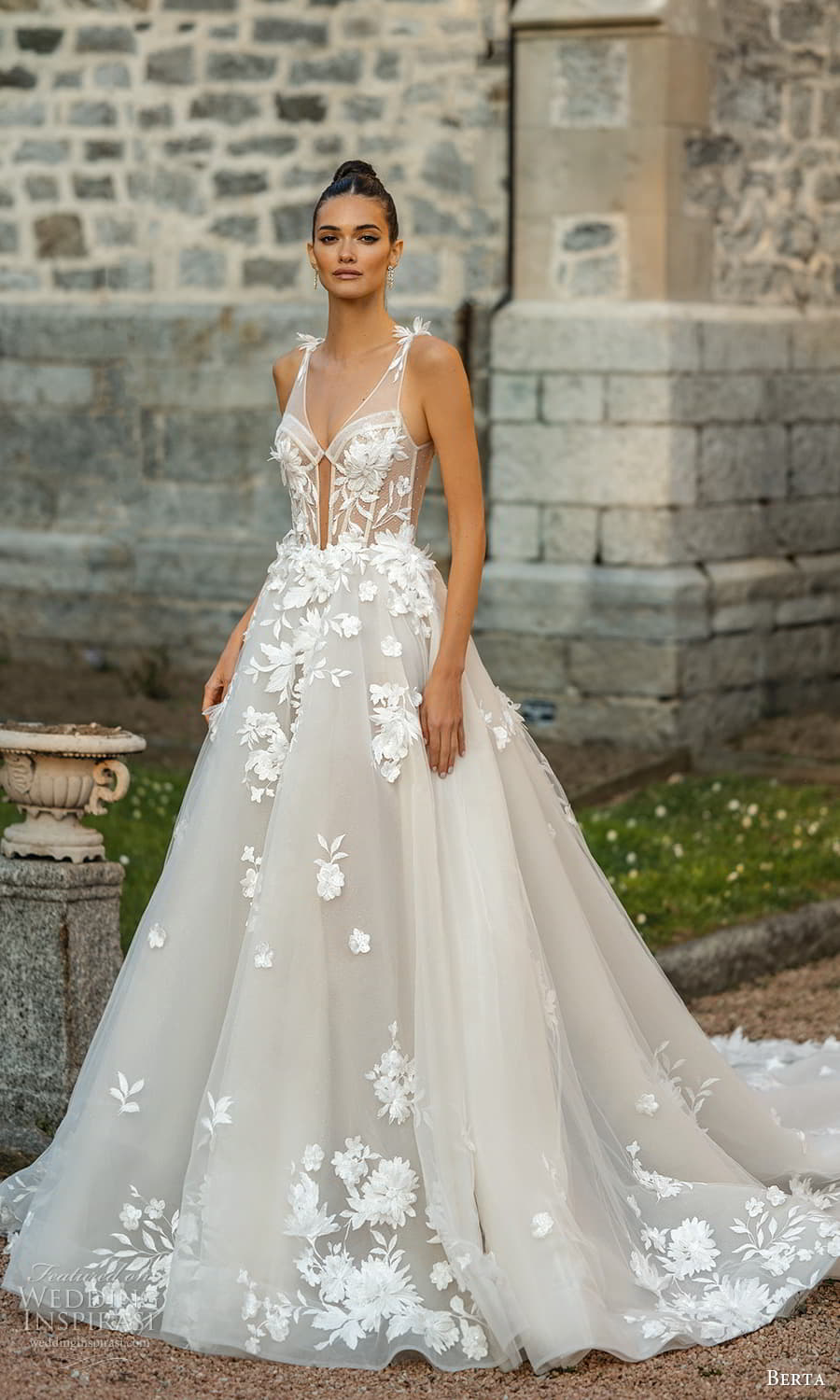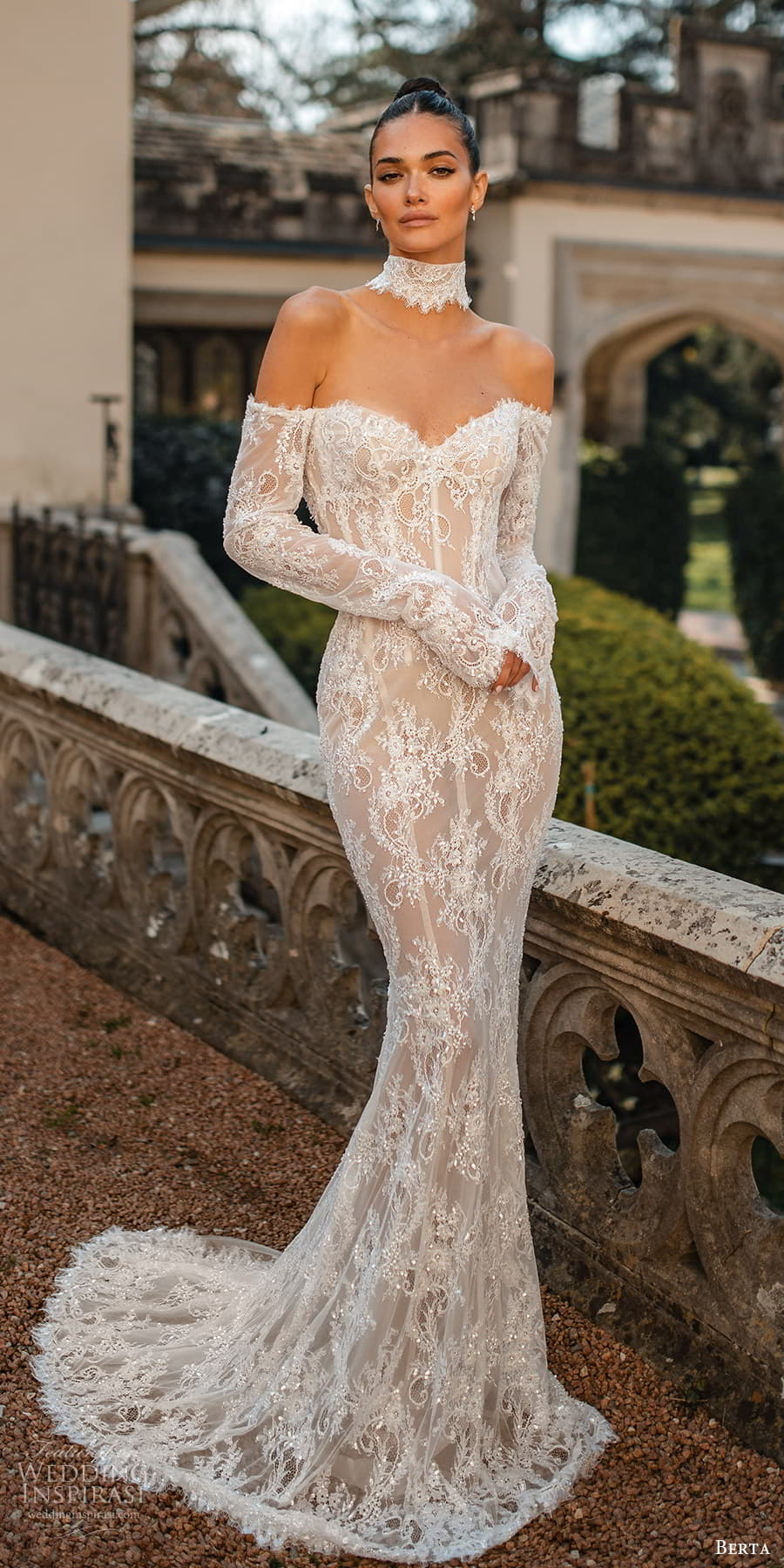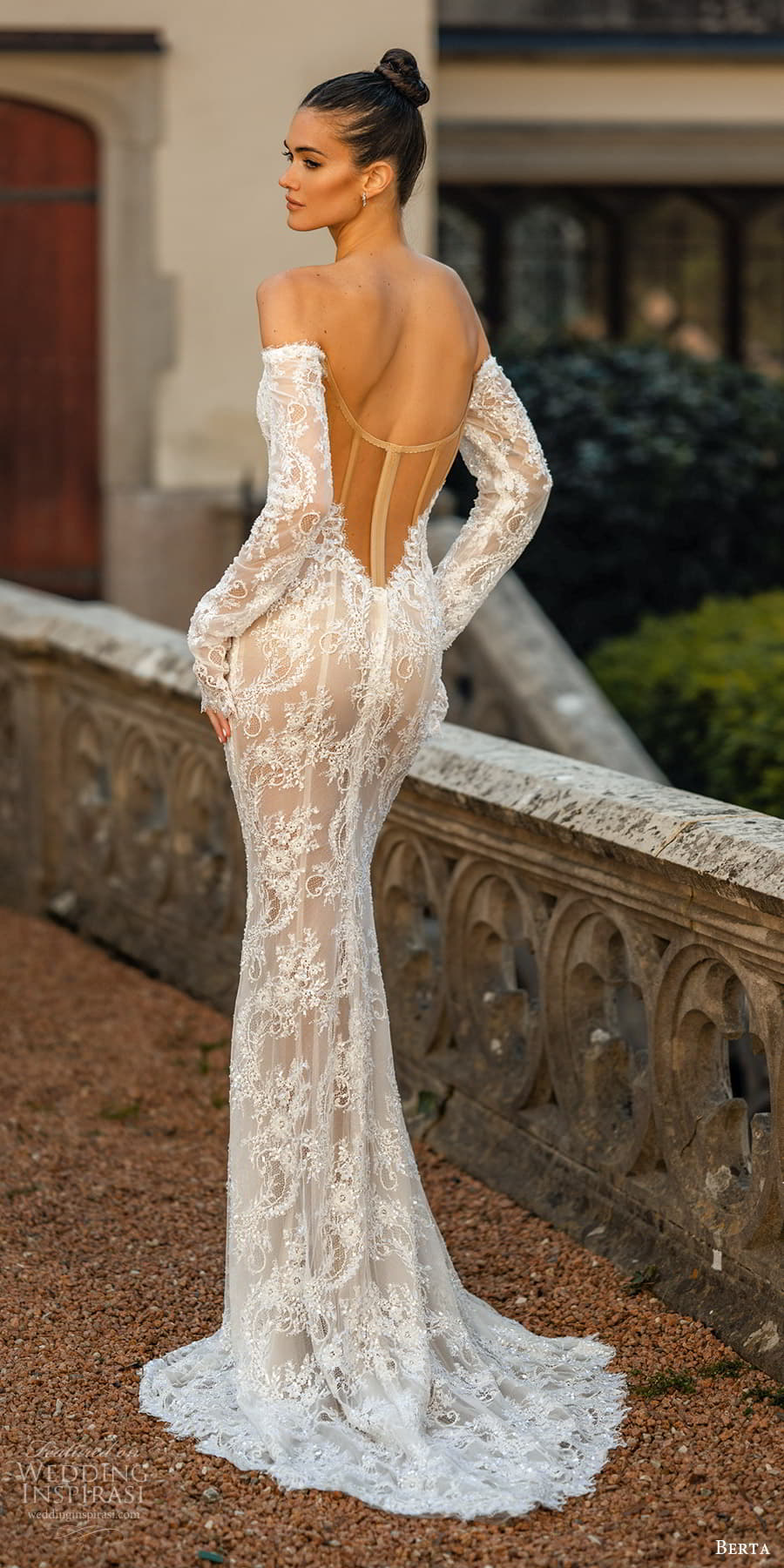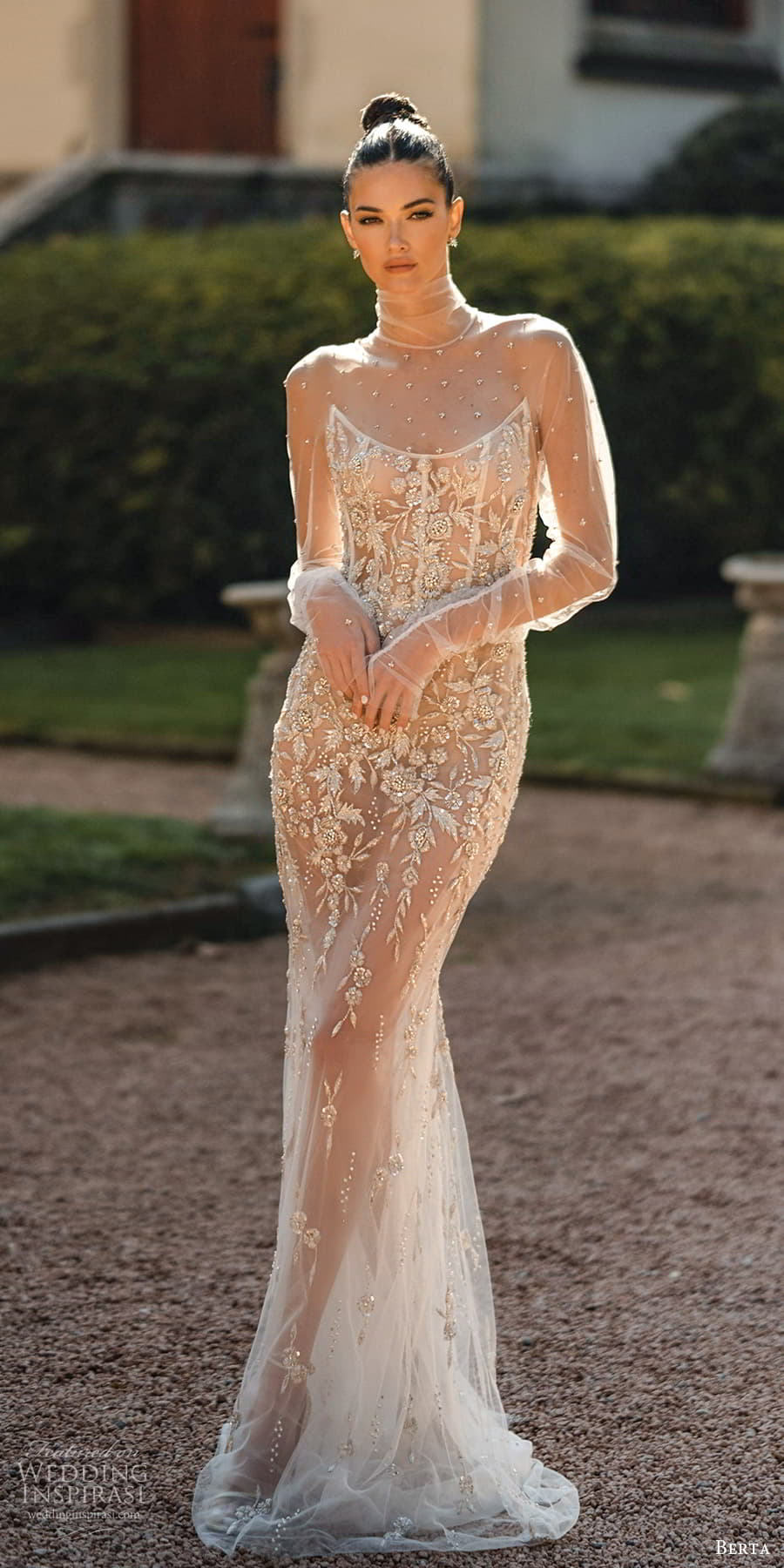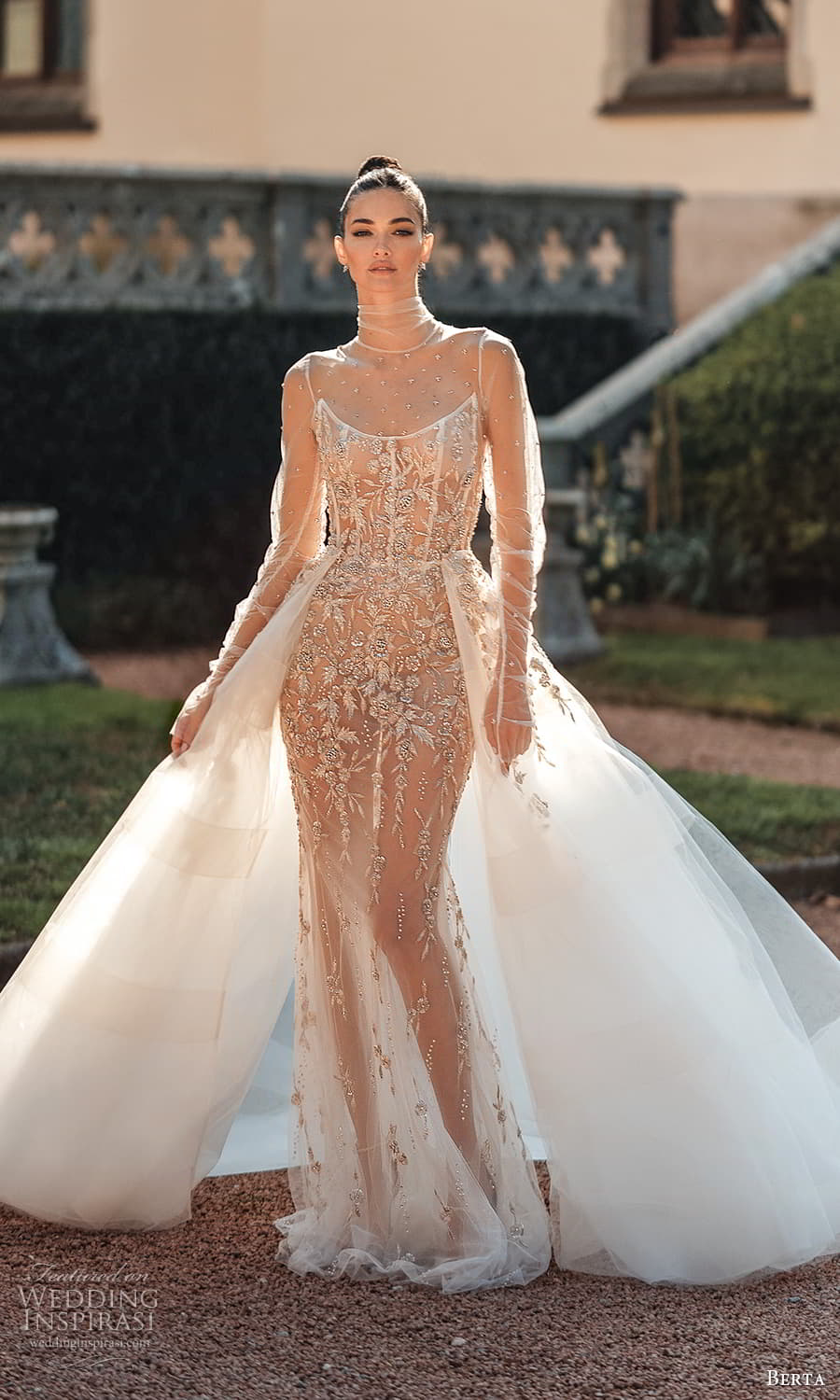 Photos courtesy of Berta. For details, visit Berta.