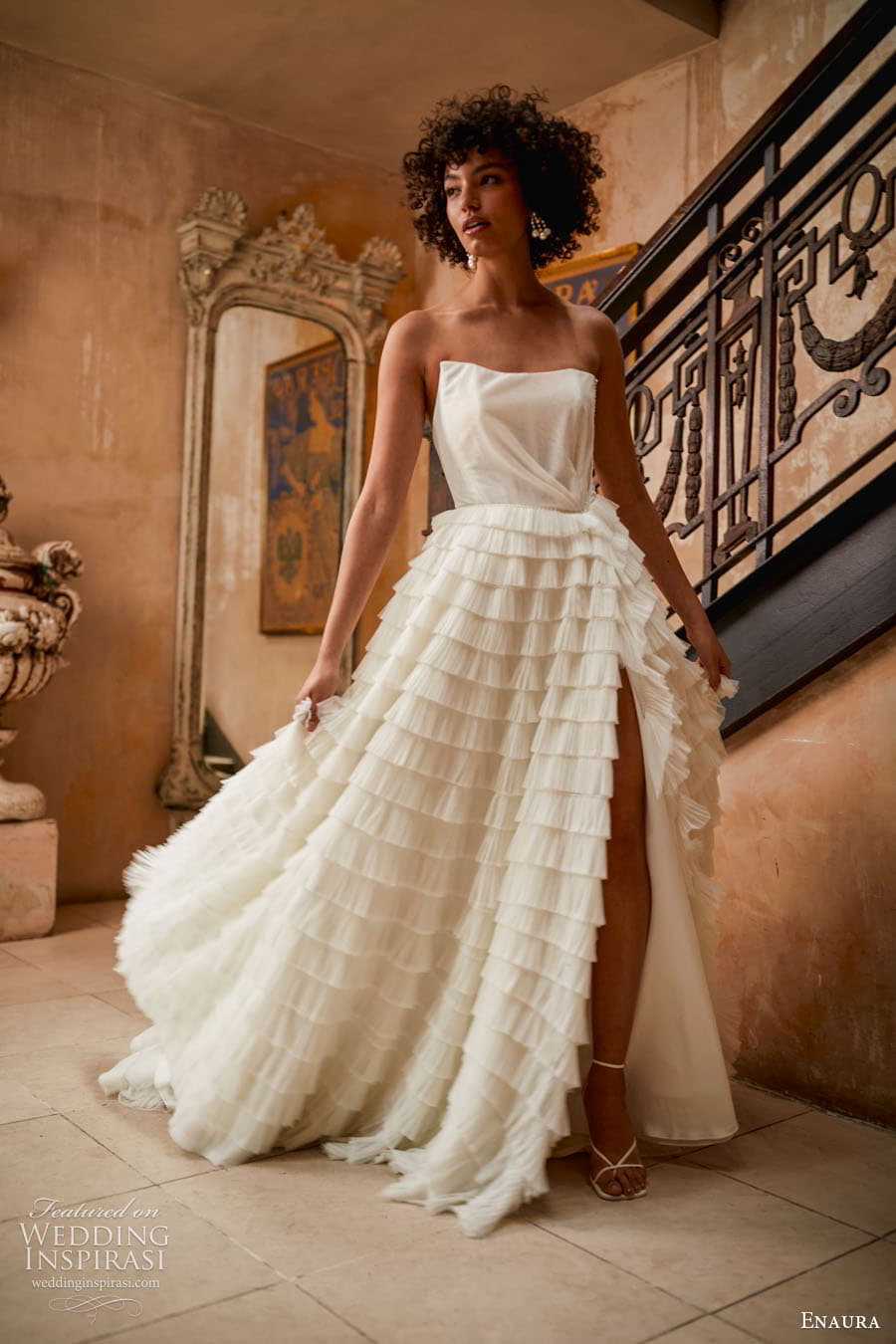 Enaura's Spring 2024 bridal collection is a seamless blend of of classic, sophisticated glamour, modern edge and timeless romance:
"Capturing the transitory nature of beauty and glamour, the "Ephemeral" collection by Enaura features vintage-inspired silhouettes and textural details on luxurious satins and opulent silks. The delicate and flowing fabrics suggest movement and transience, while also evoking a sense of elegance and refinement. Modern features blend with nostalgic details that nod to the past but are still relevant today, like hand pleating, draping, and embroidery for a contemporary, yet classic look. Expertly designed and masterfully crafted to evoke the romance and grace of bygone eras, each gown captures the ephemeral, inviting brides to embody every fleeting moment of their wedding day."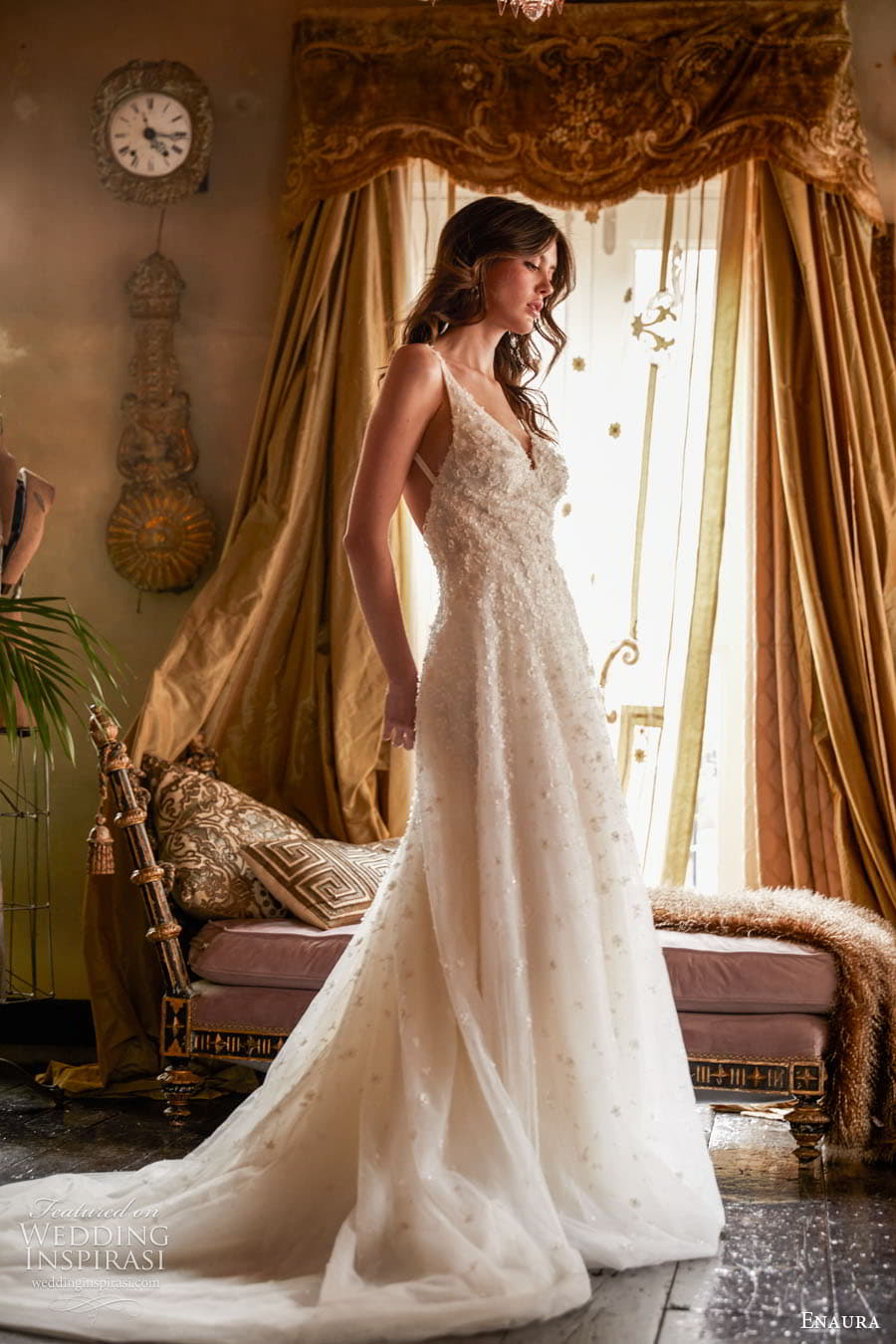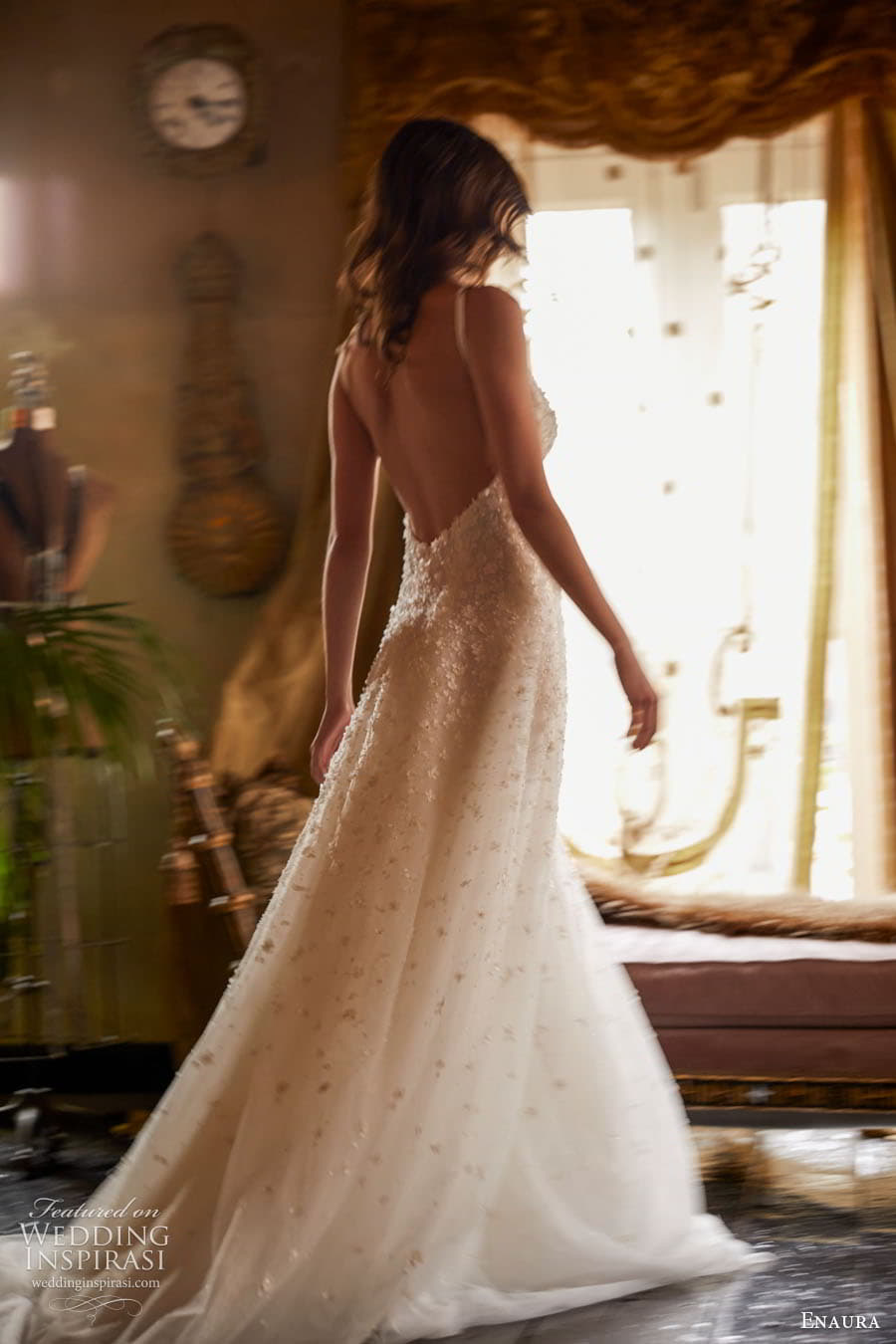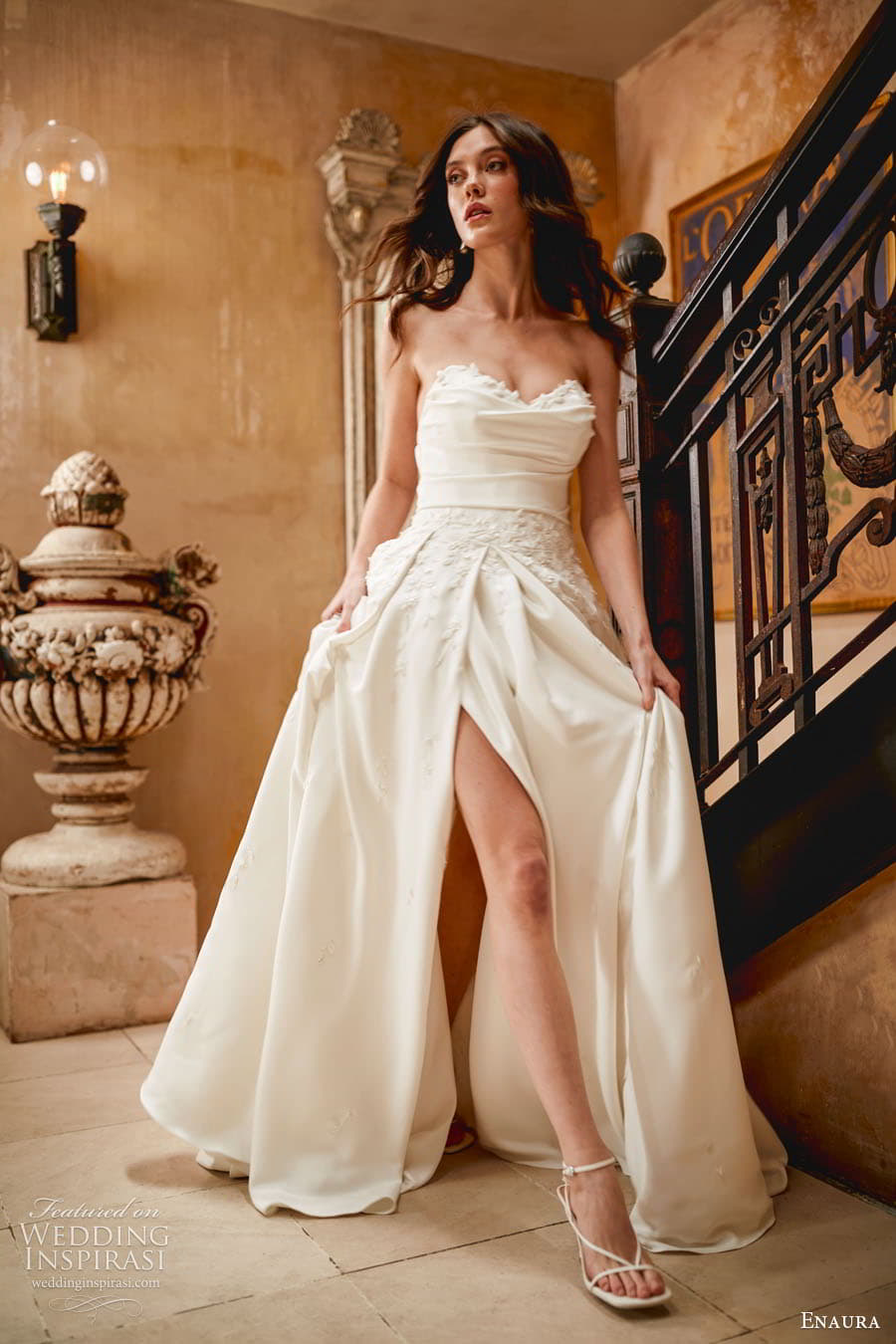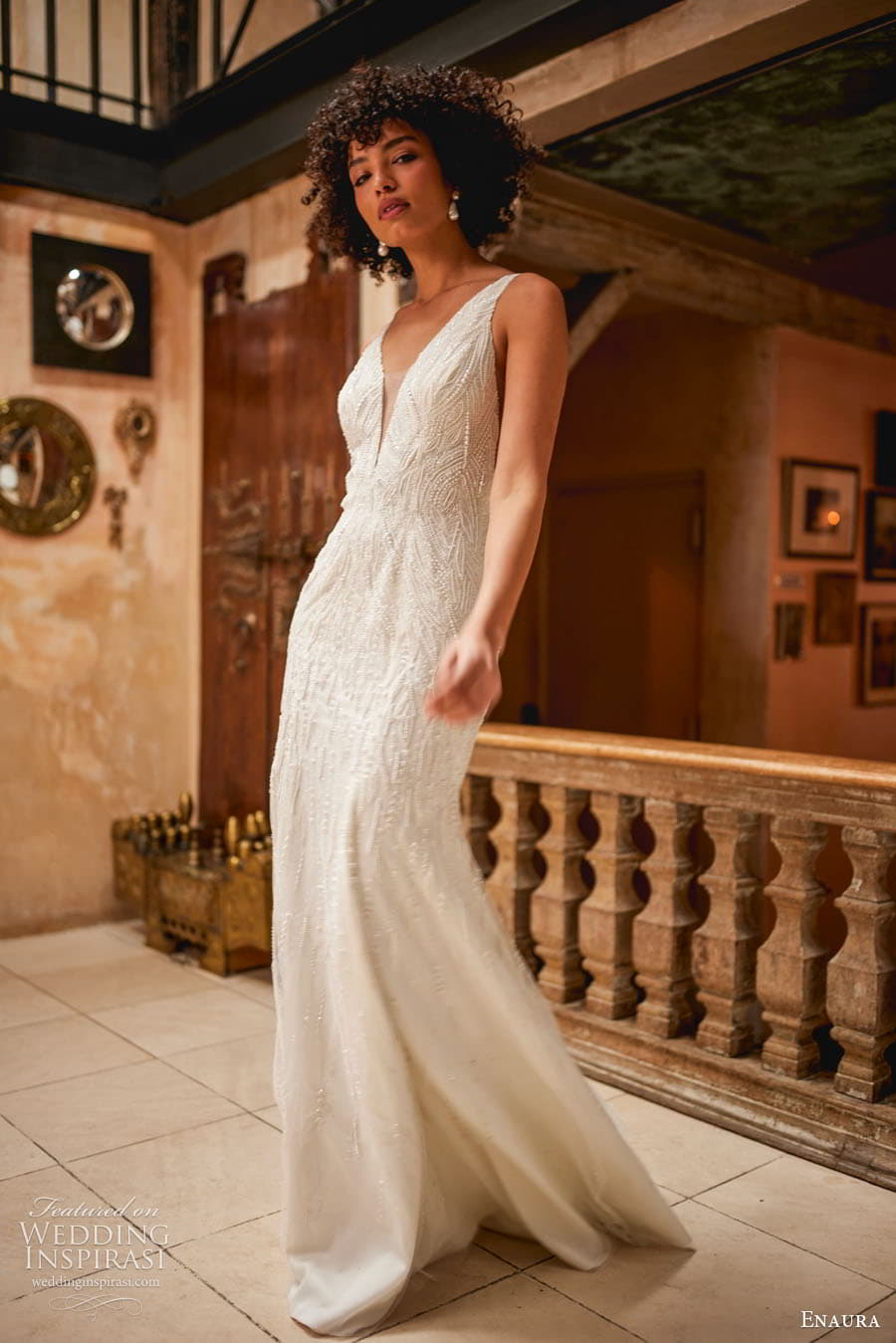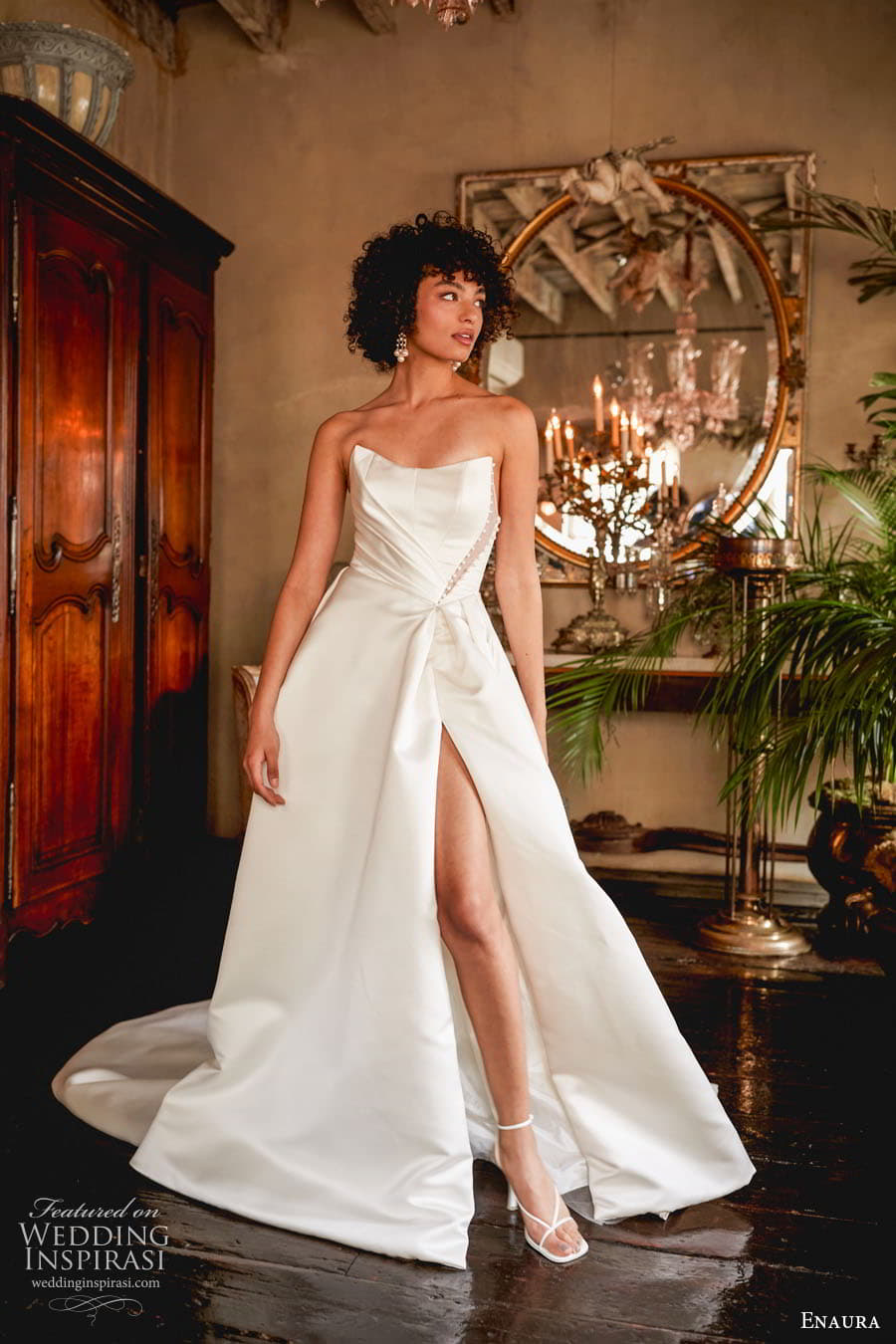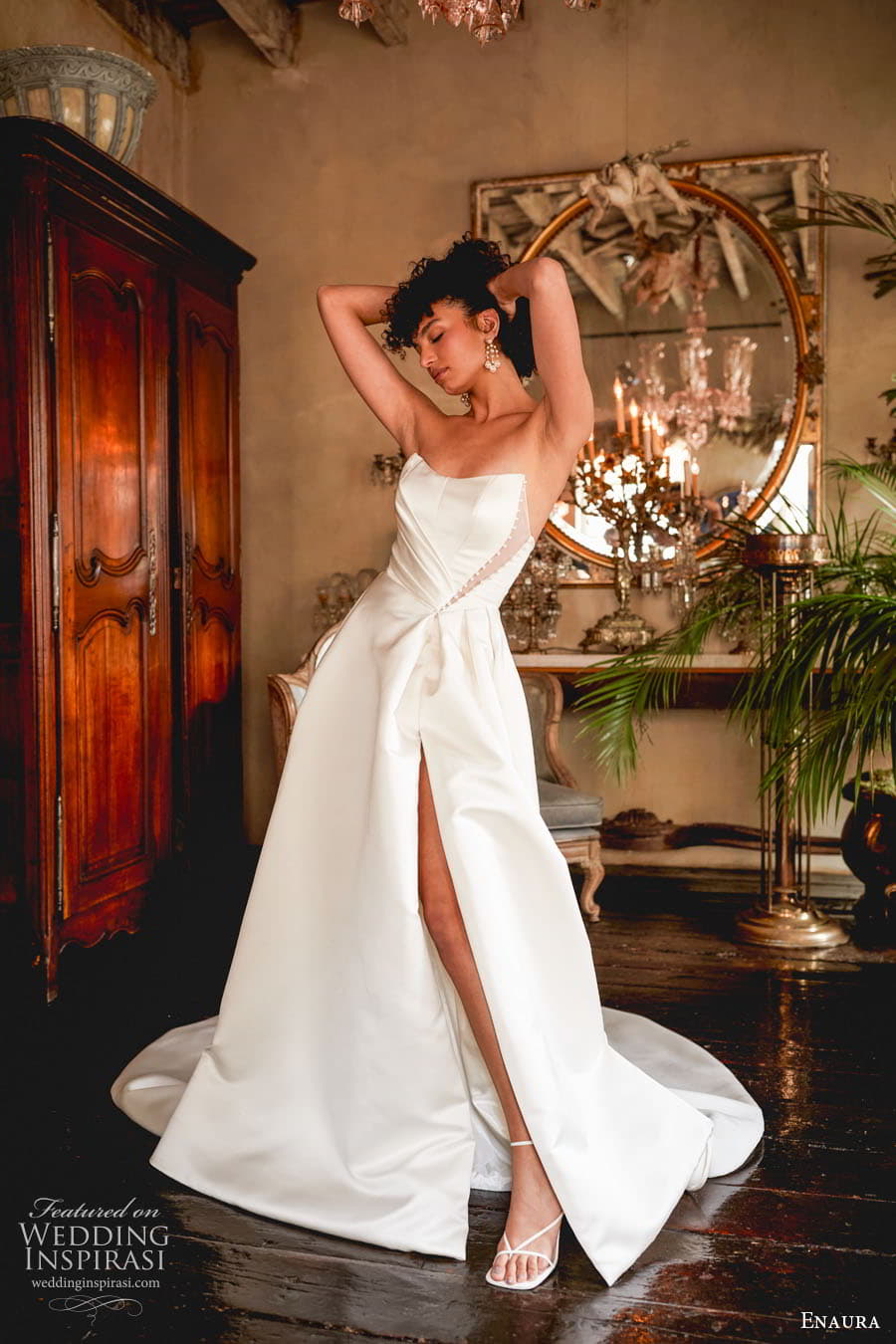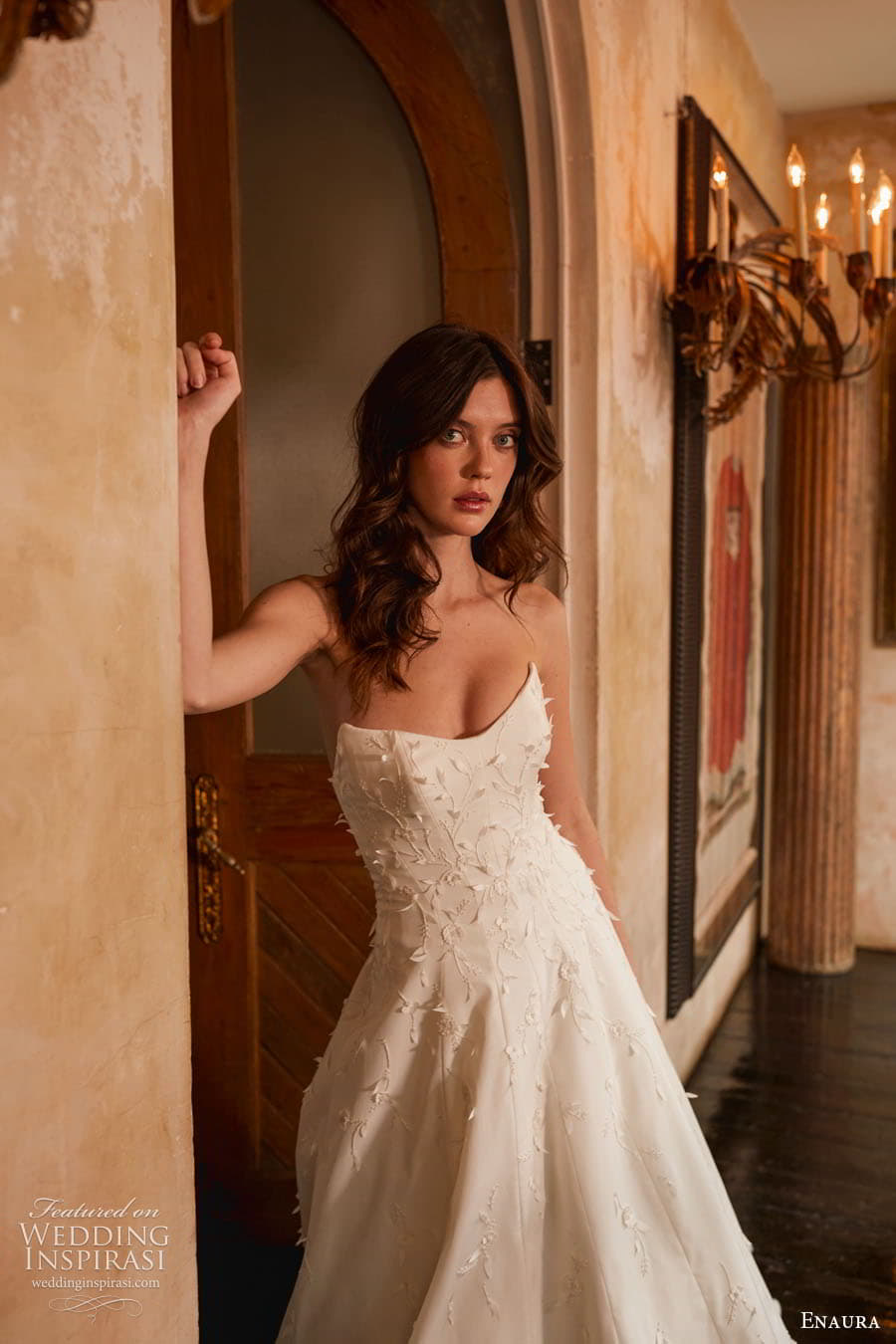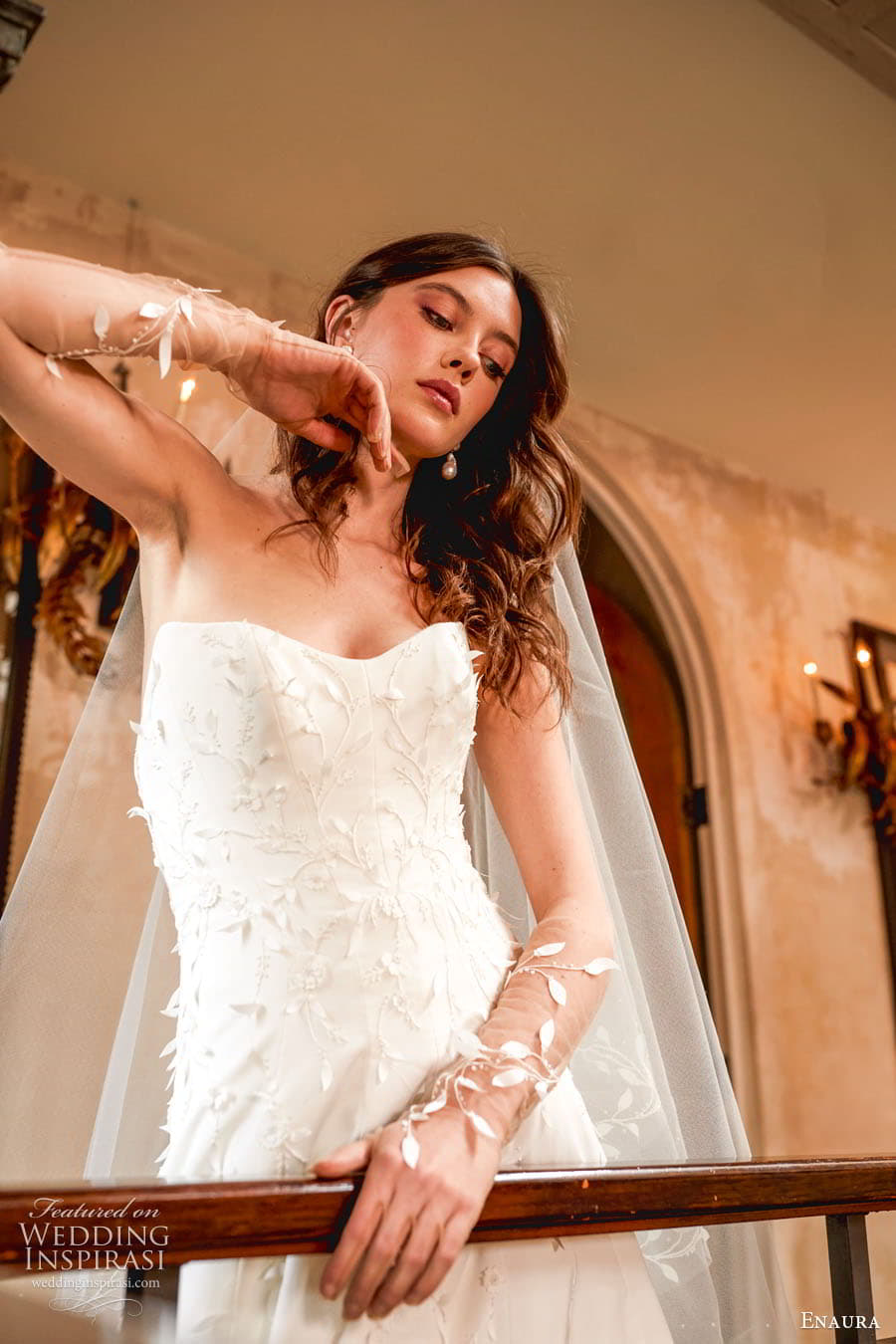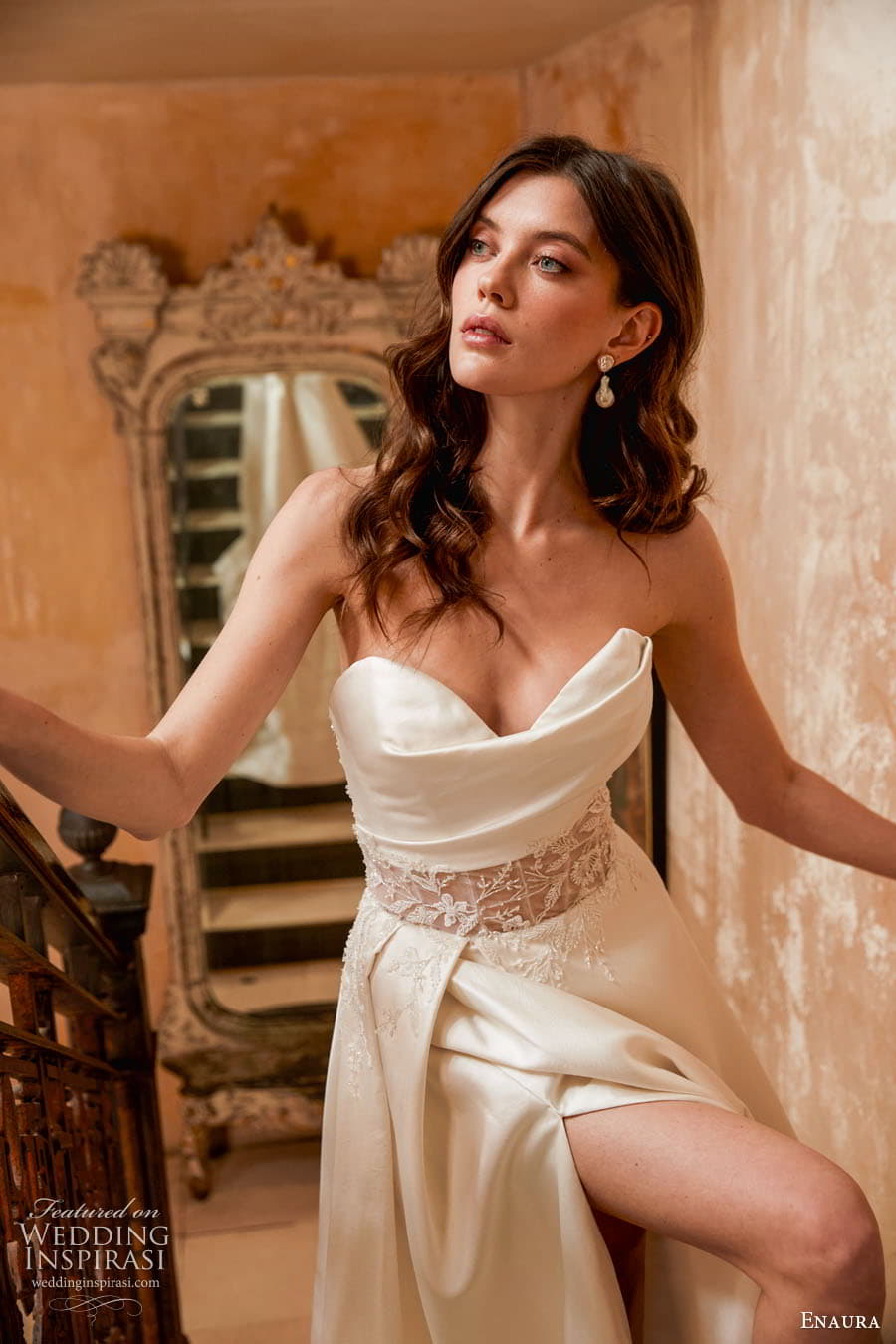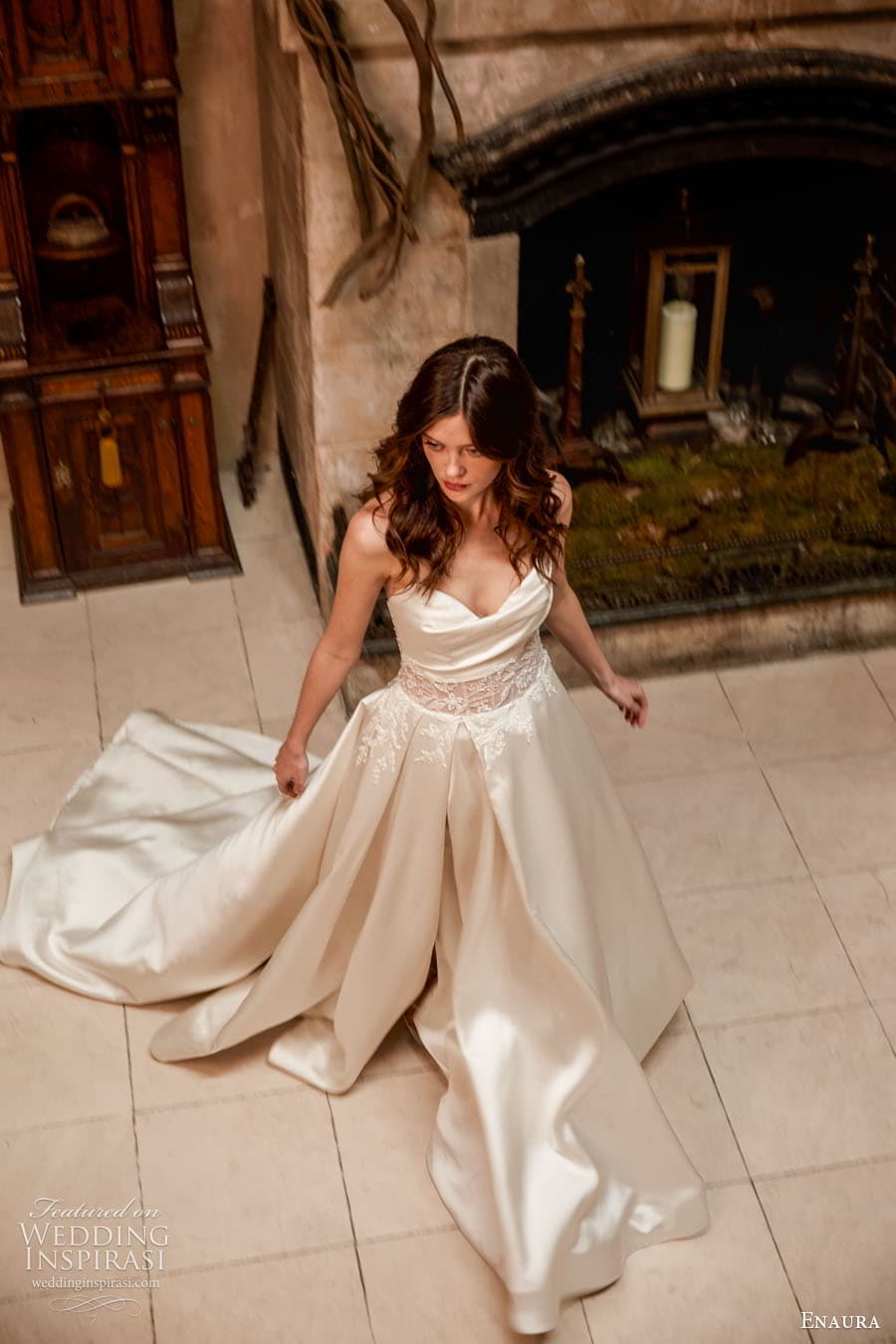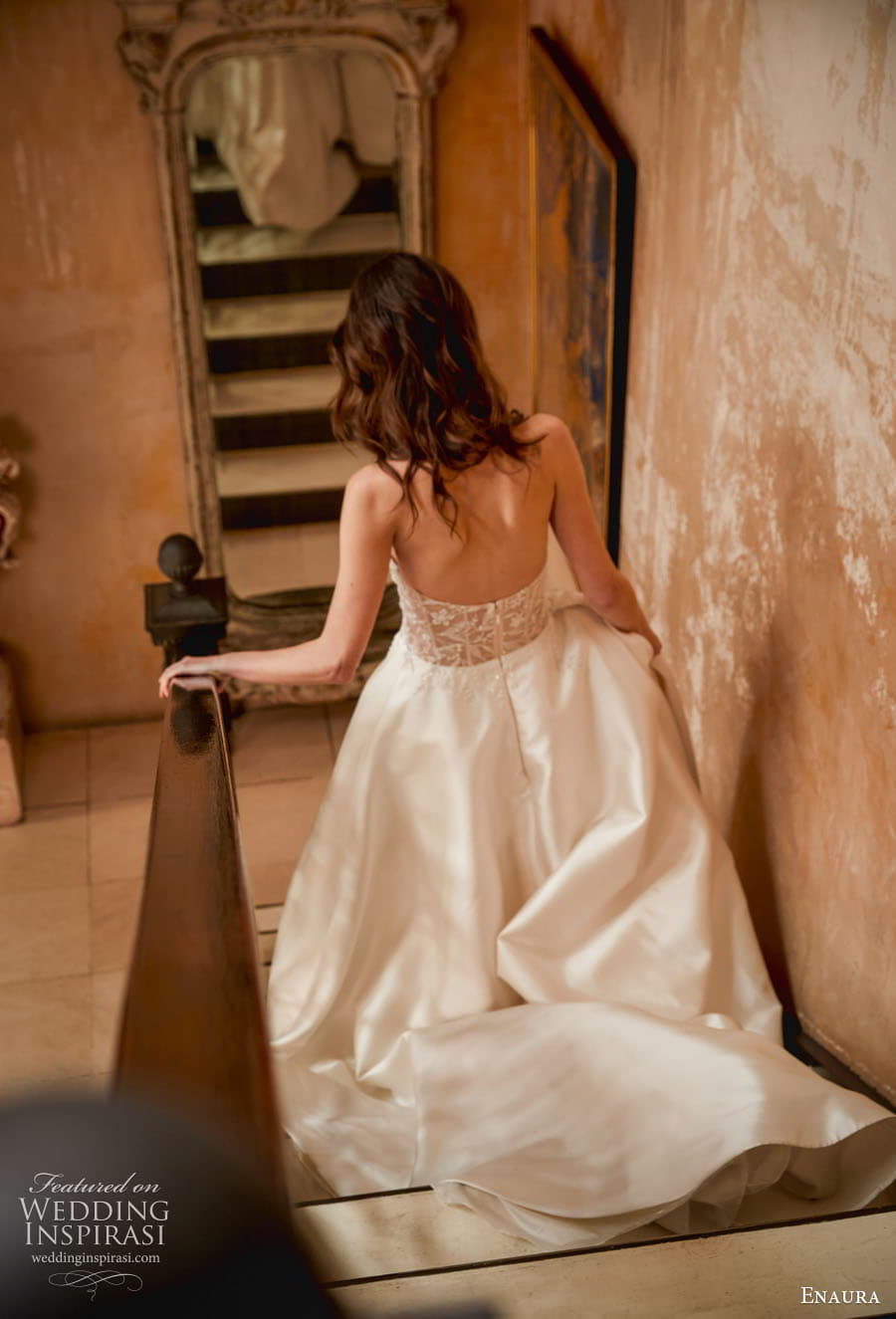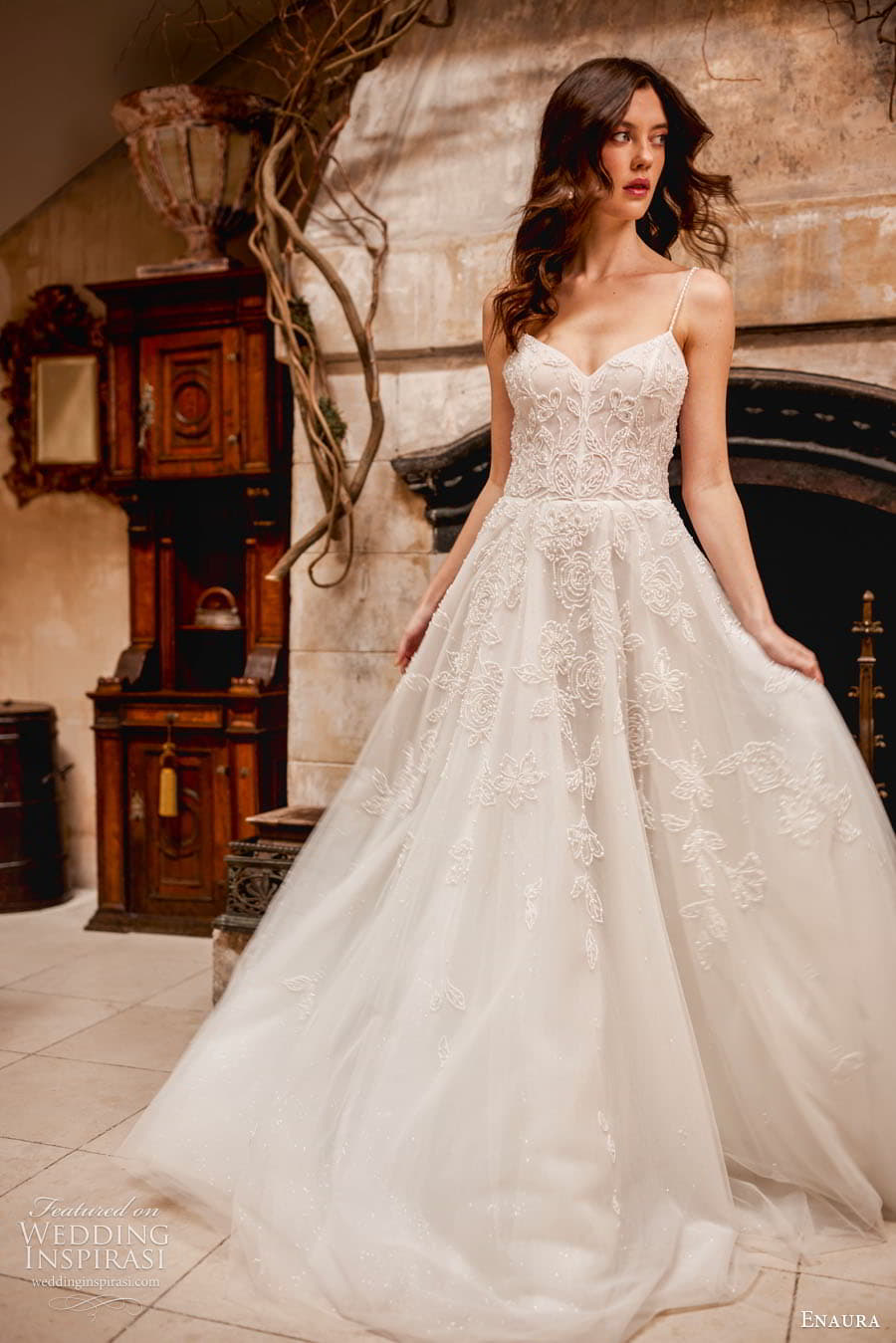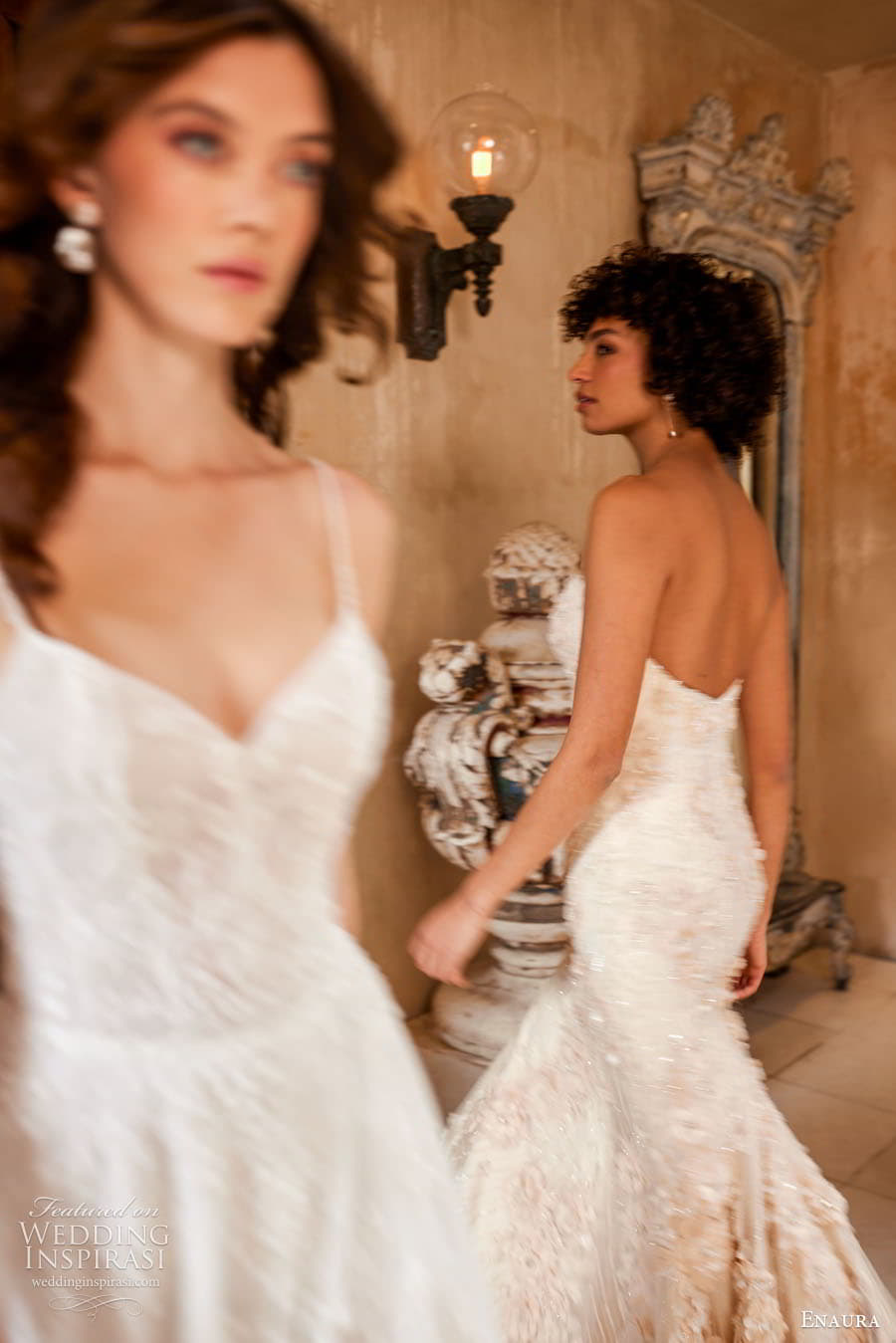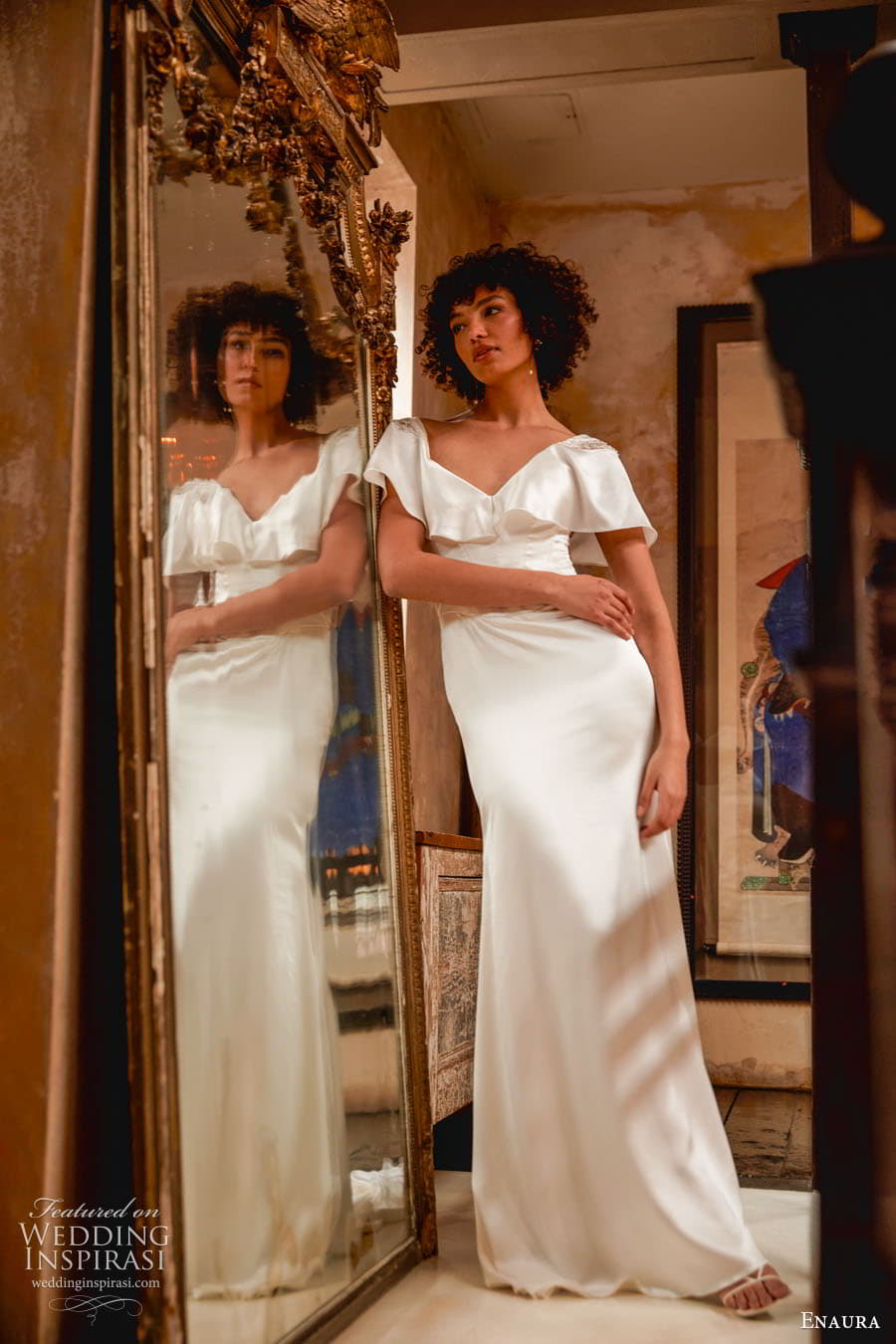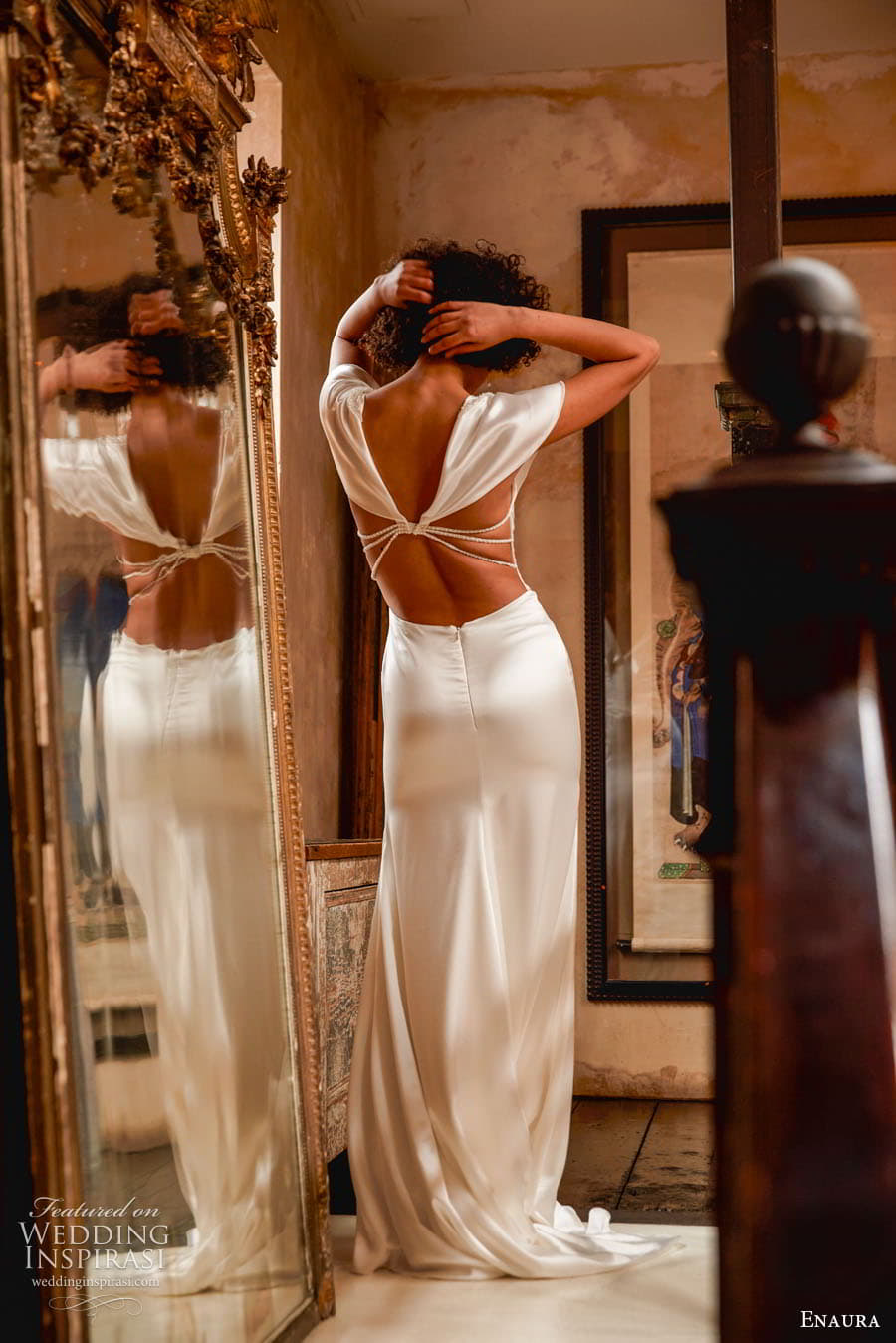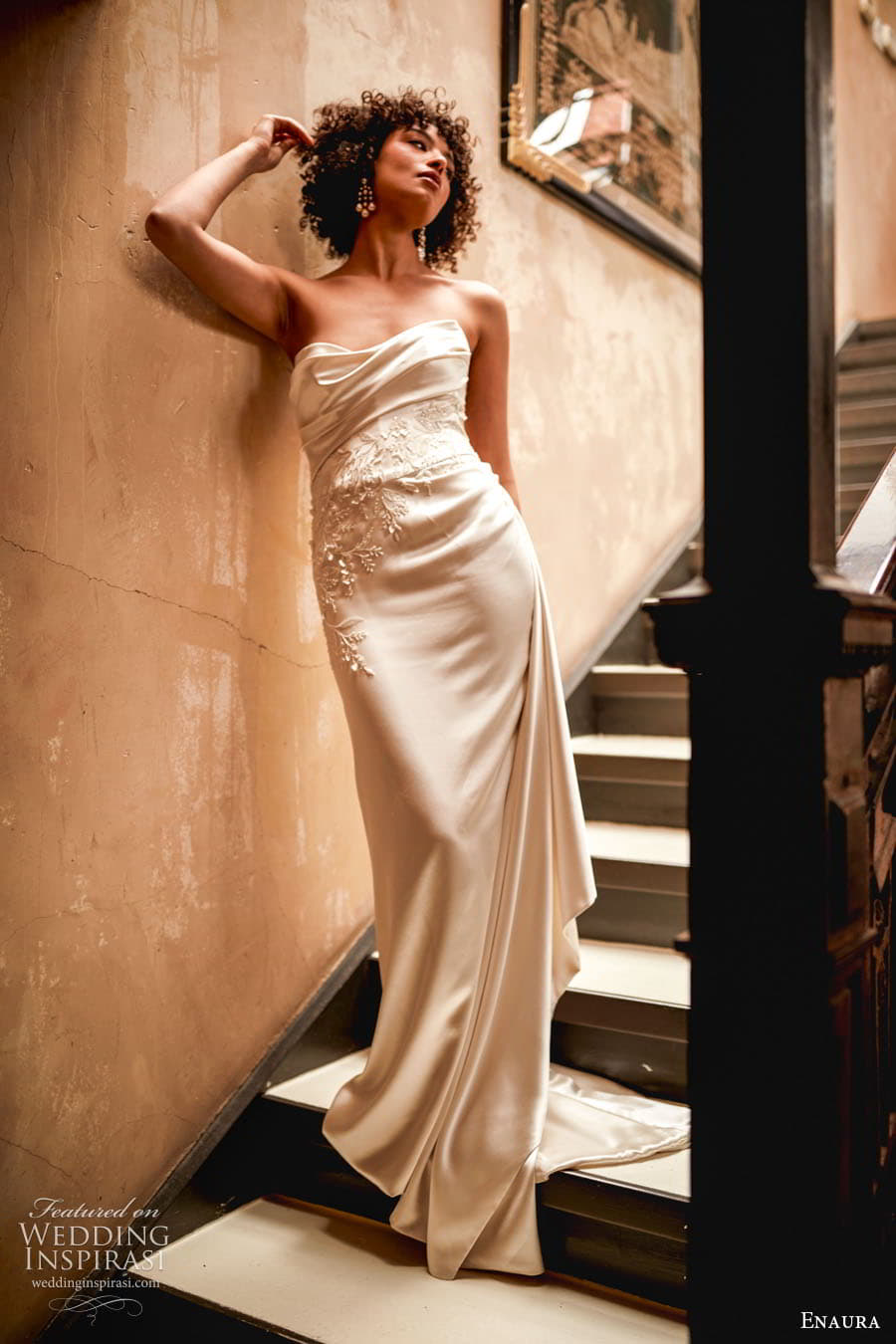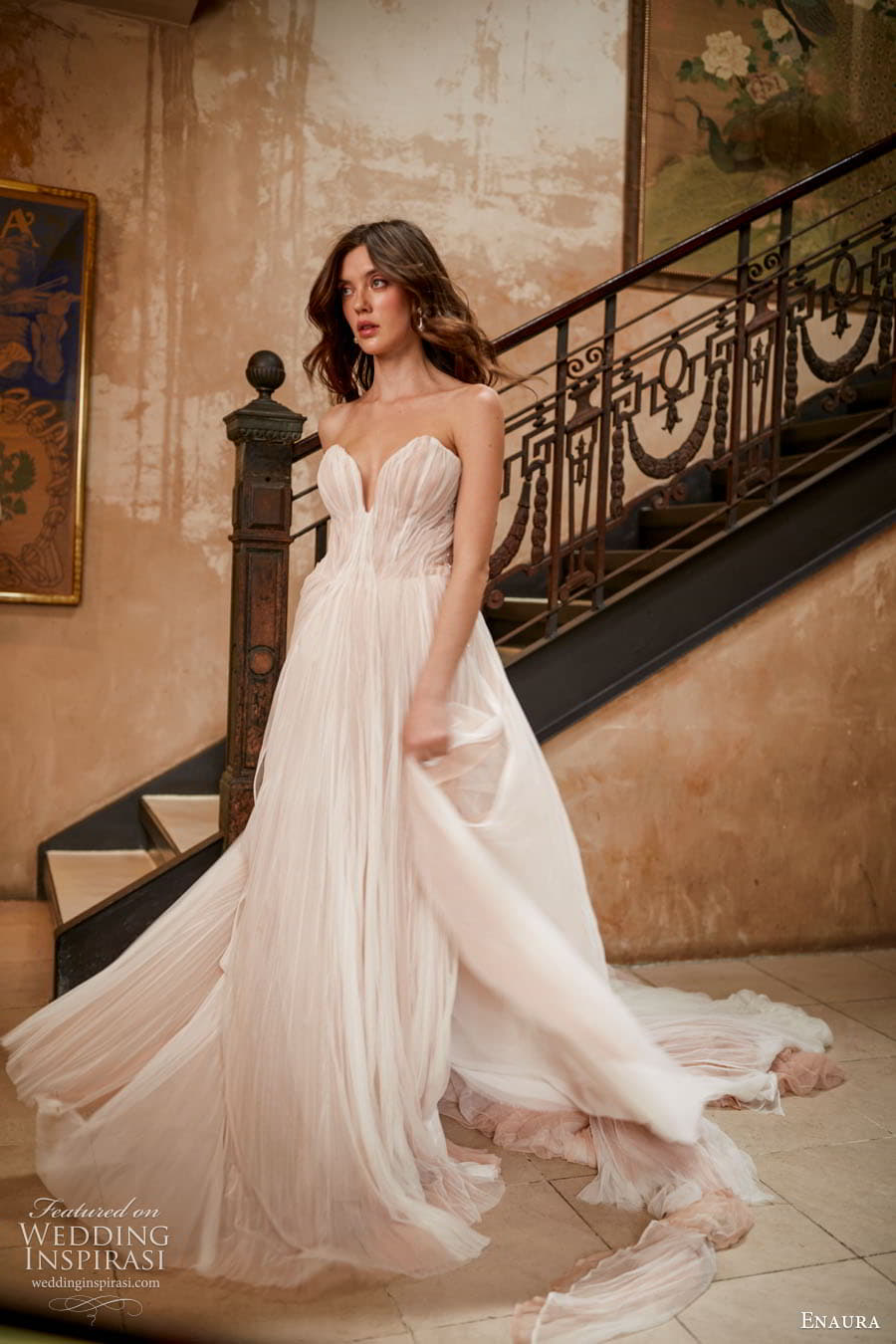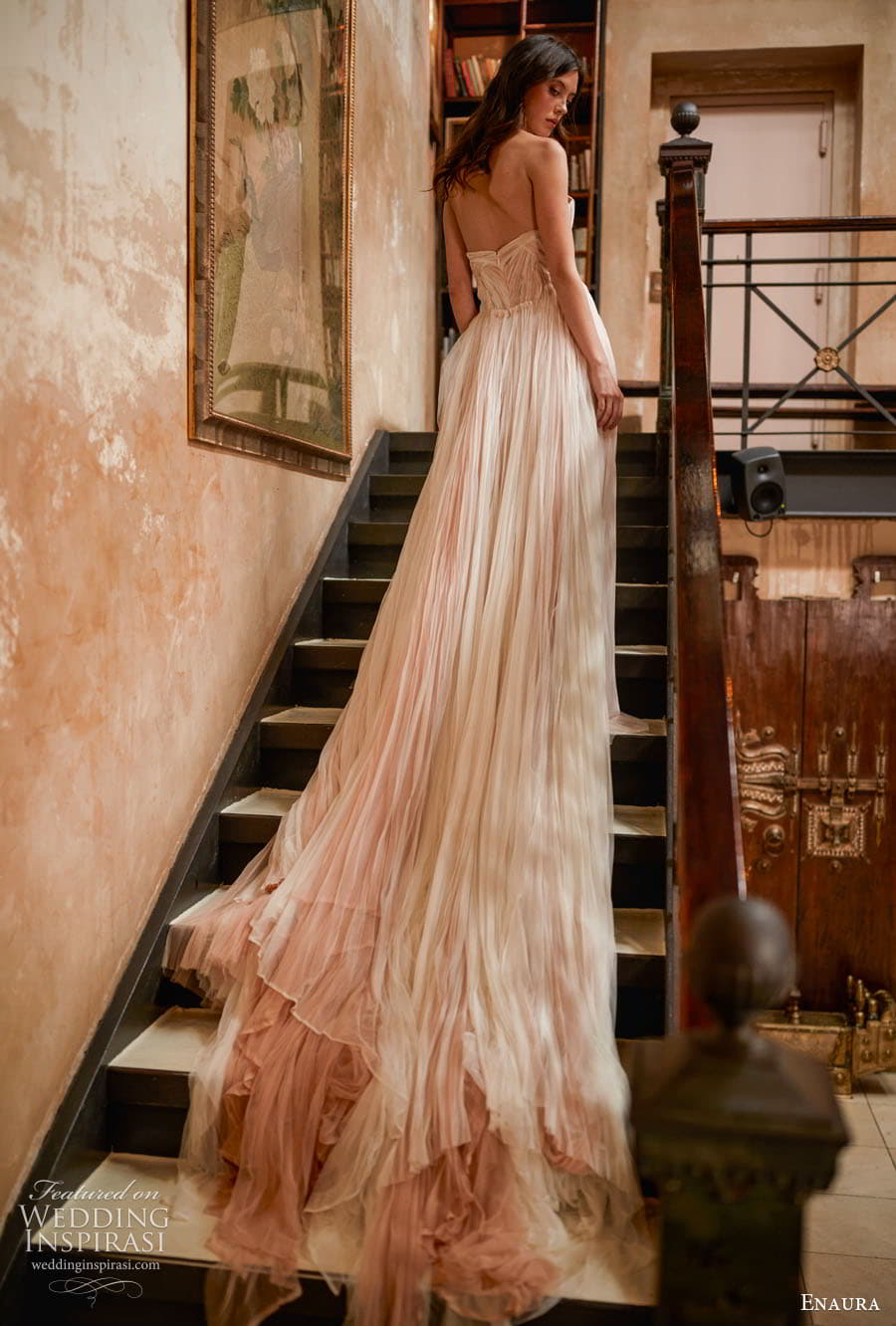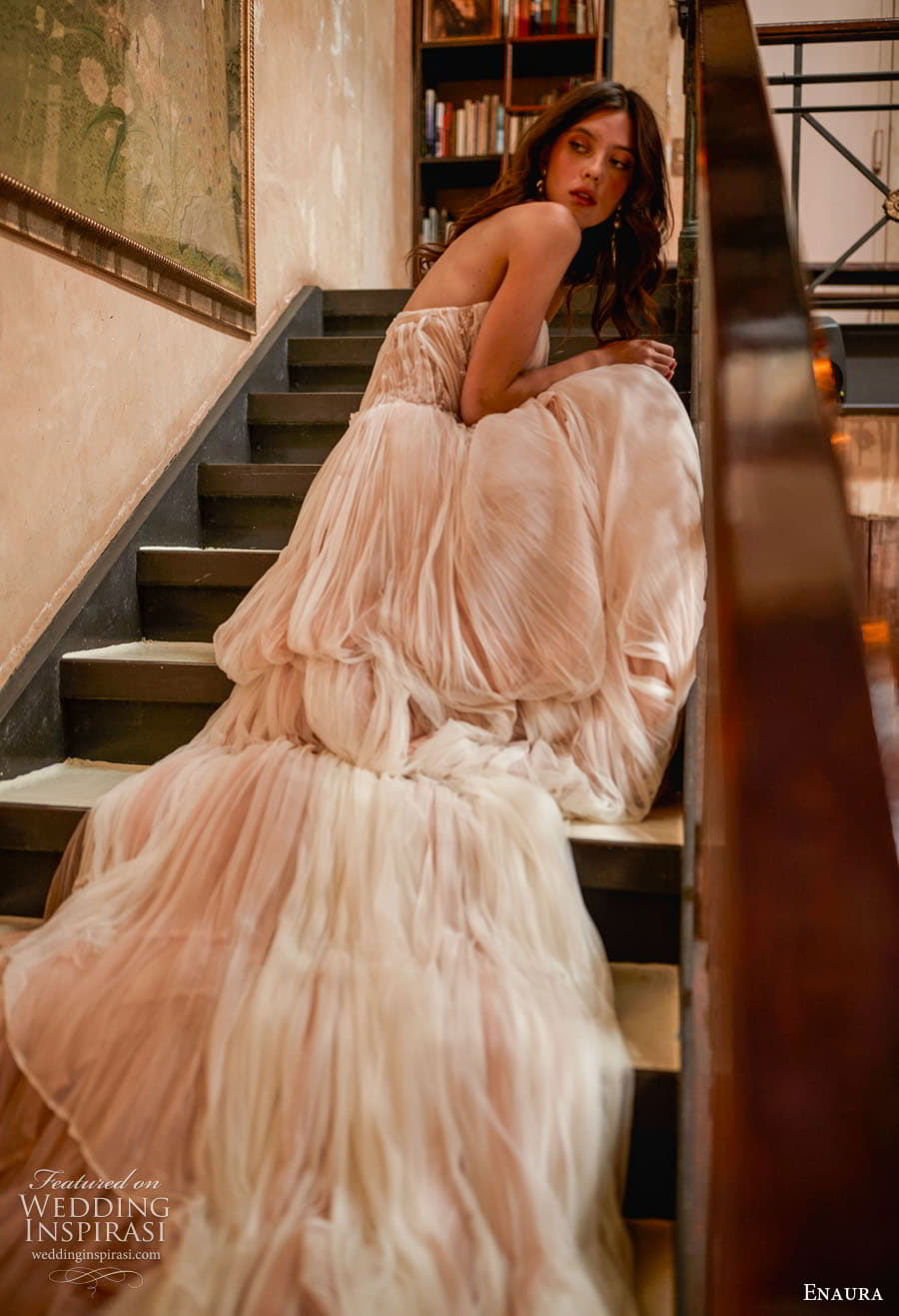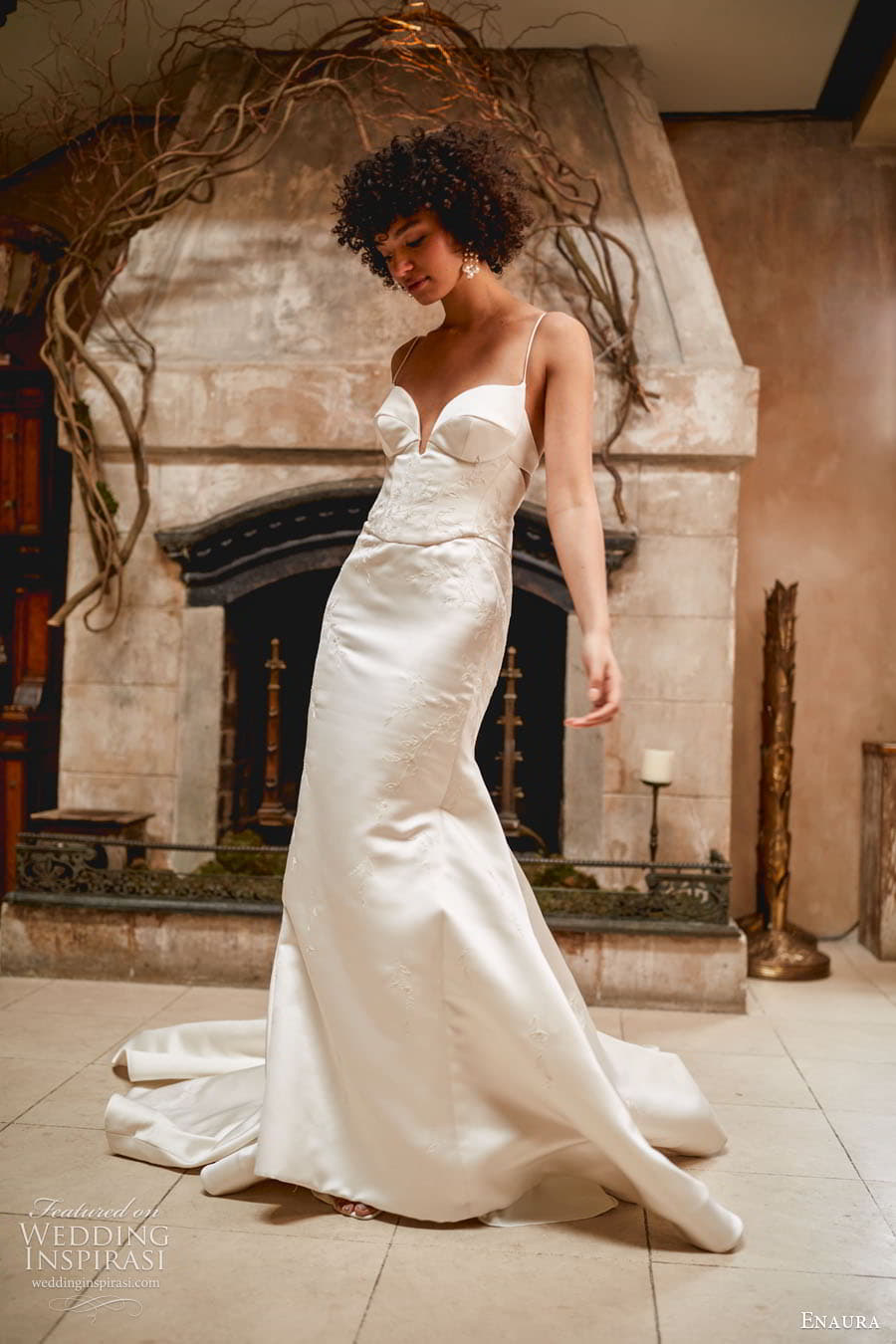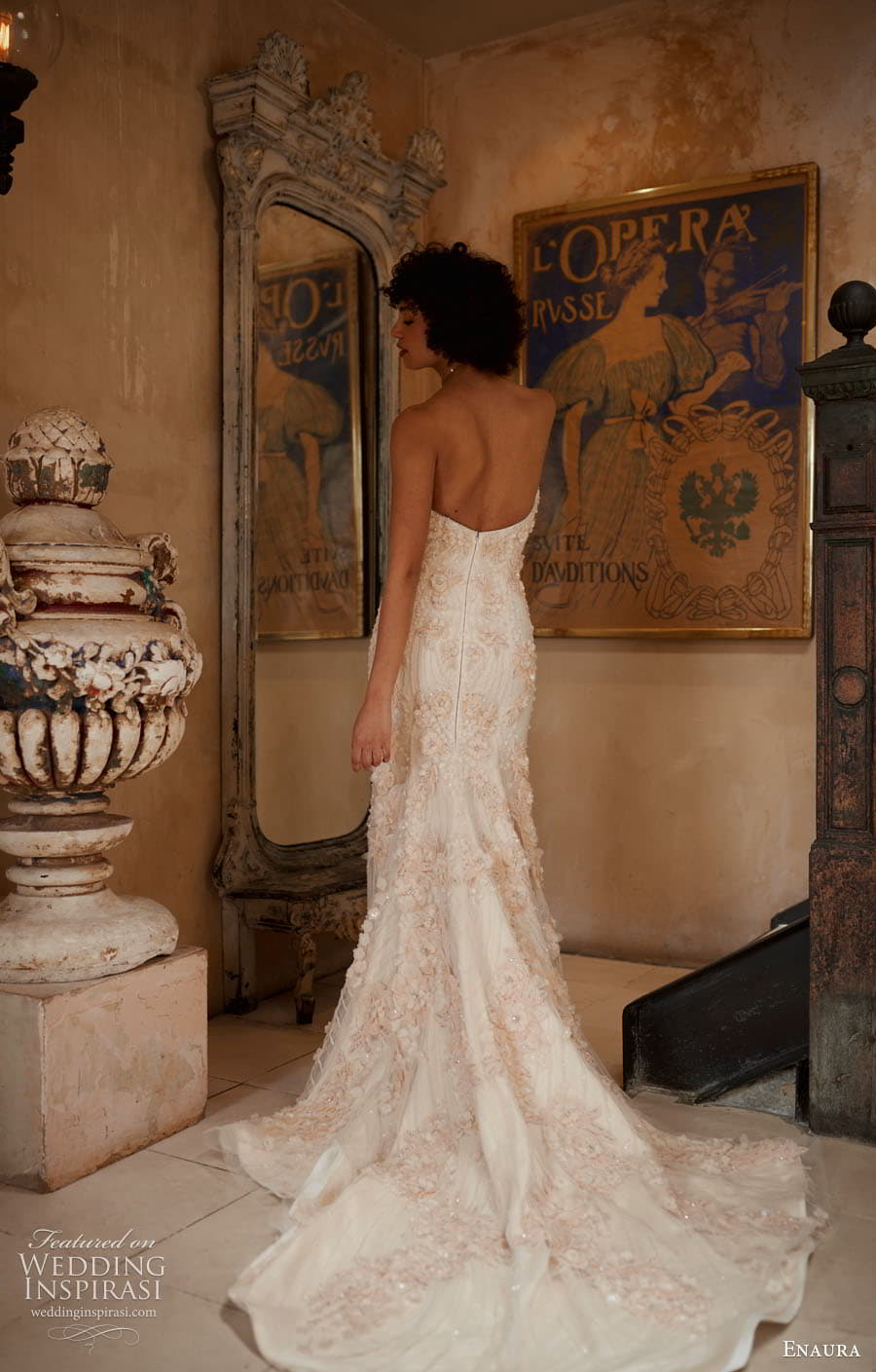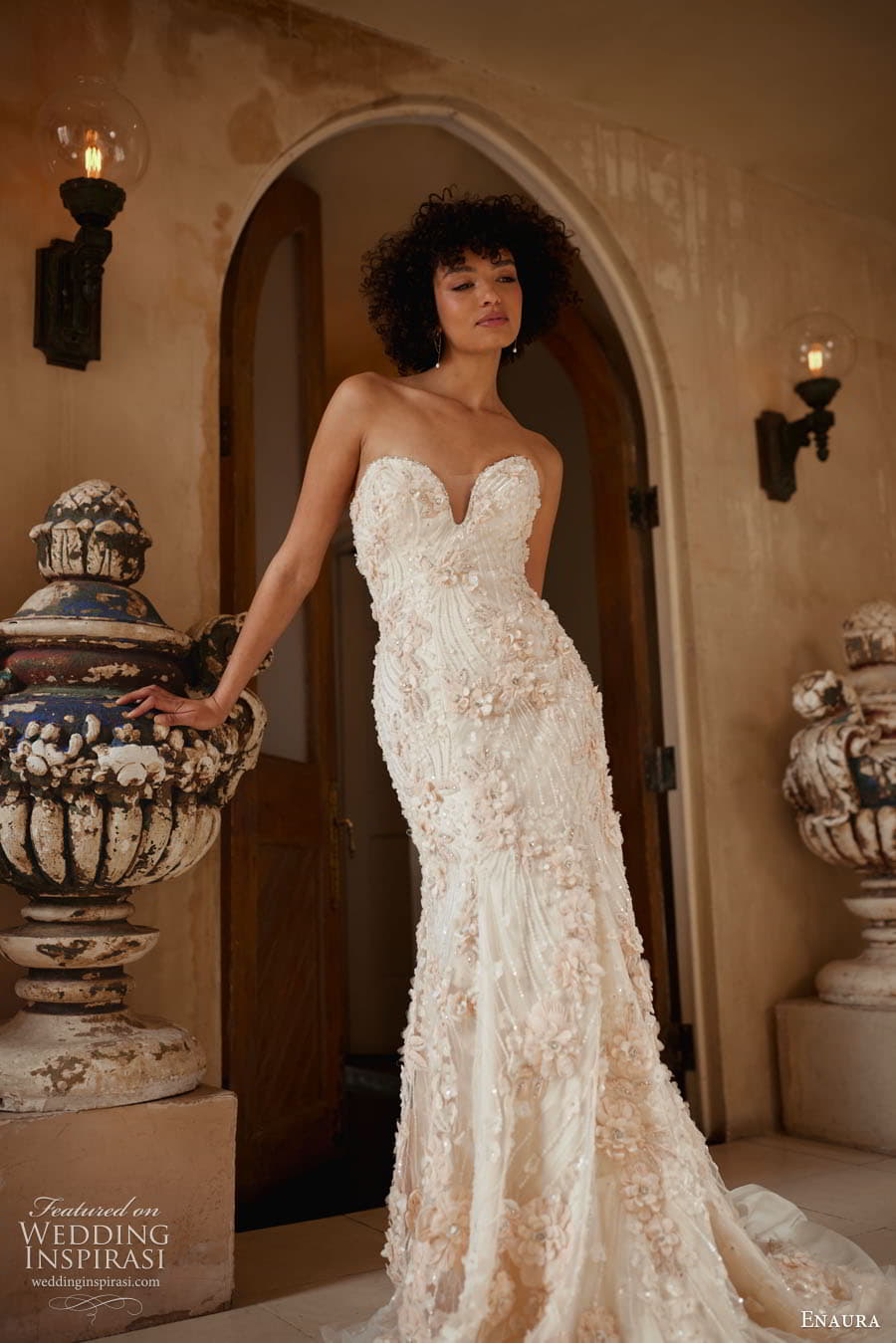 Photos courtesy of Enaura. For details, visit Enaura.