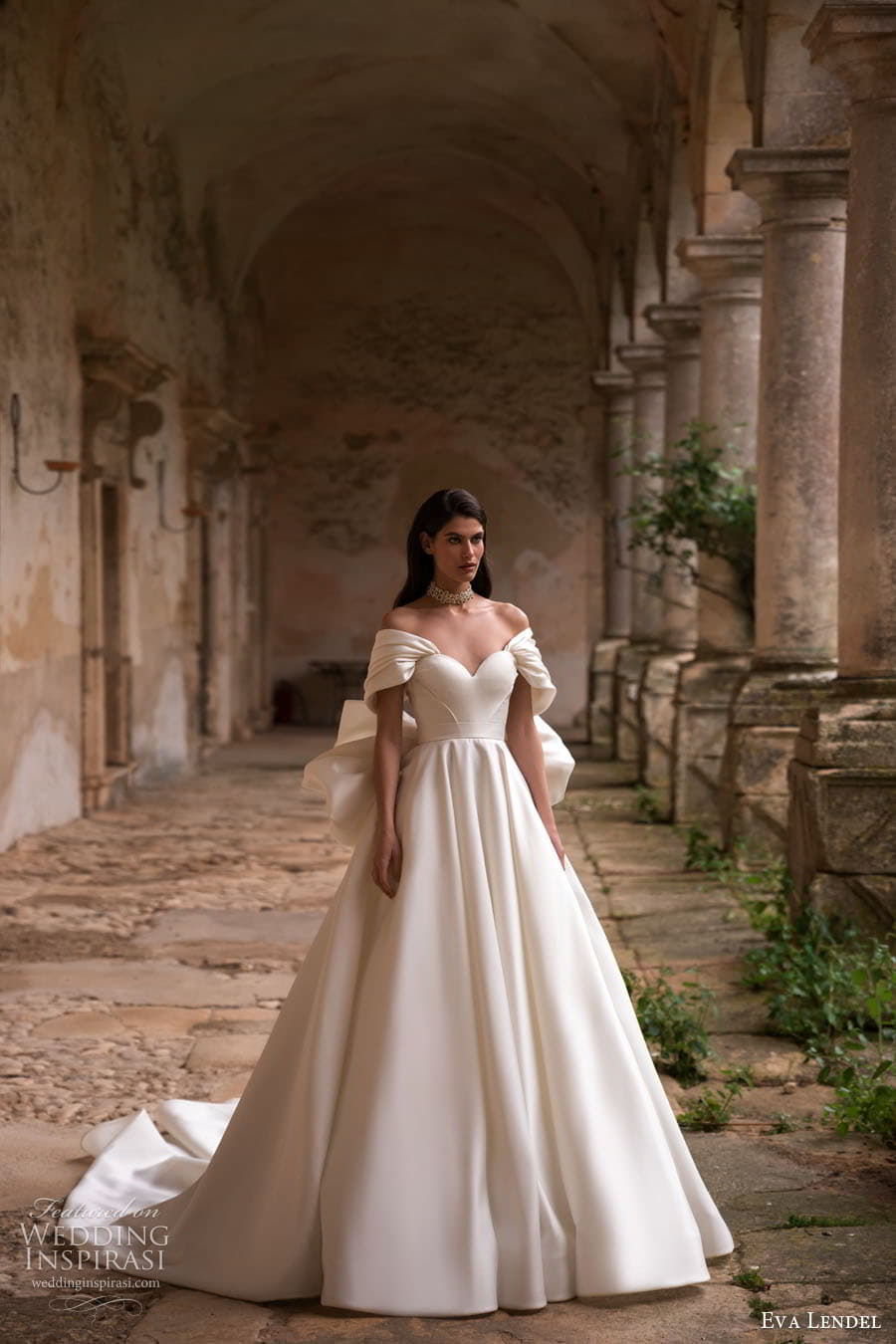 Eva Lendel's 2023 bridal collection offers a stunning selection of elegantly romantic wedding dresses with incredible options for mixing and matching. Included in the 30-dress "Made 4 Love" collection are  chic separates (corsets, skirts and pants) along with A-lines, mermaids, ball gowns featuring detachable elements like capes, sleeves and boleros.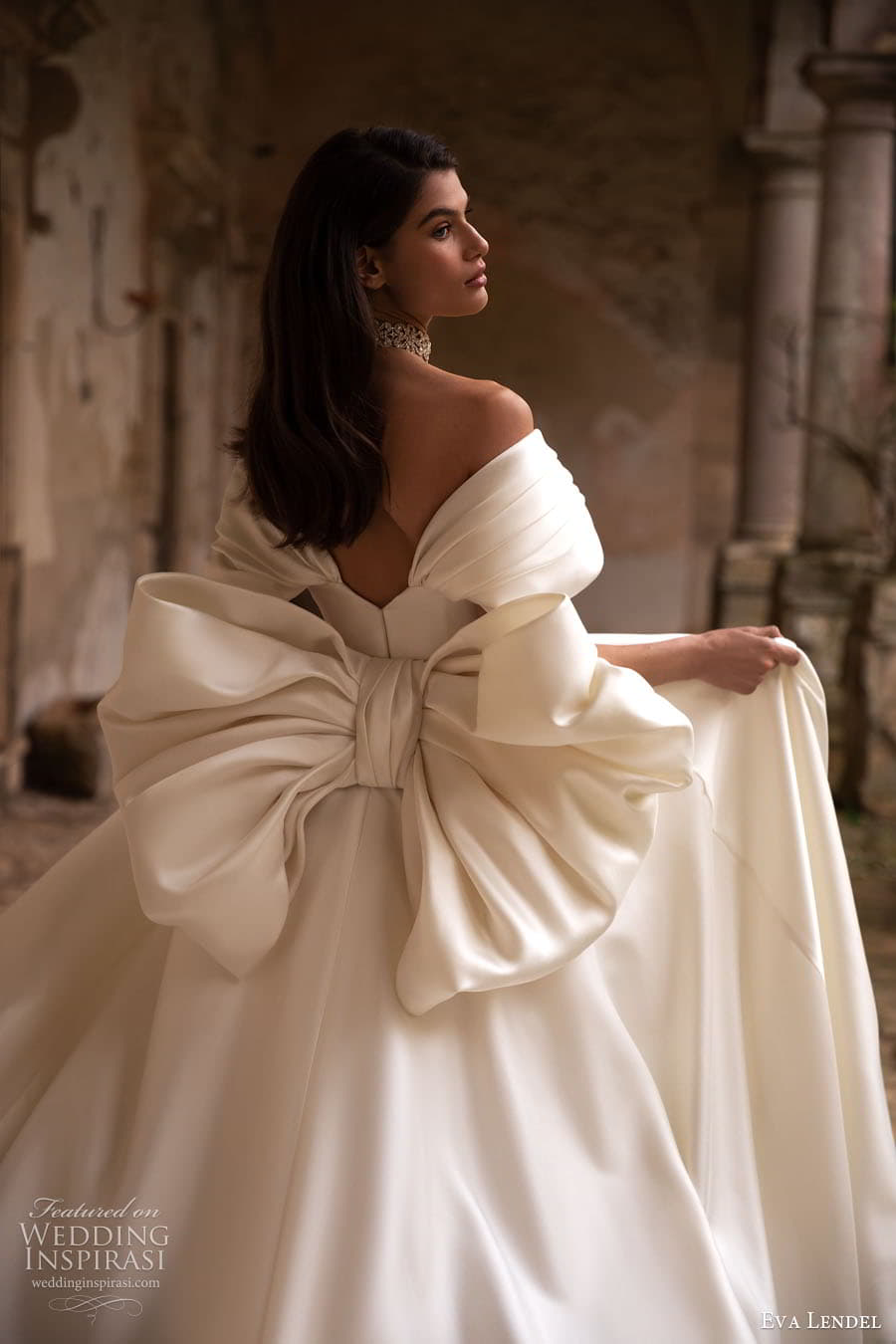 "A true queen of the day – that's how every bride feels on her most anticipated moment of a lifetime. Eva Lendel presents a new collection and intends to highlight that unique sense of being the central character of the day. The Made 4 Love collection emphasizes a woman's divine nature and the notion of being loved, adored and appreciated."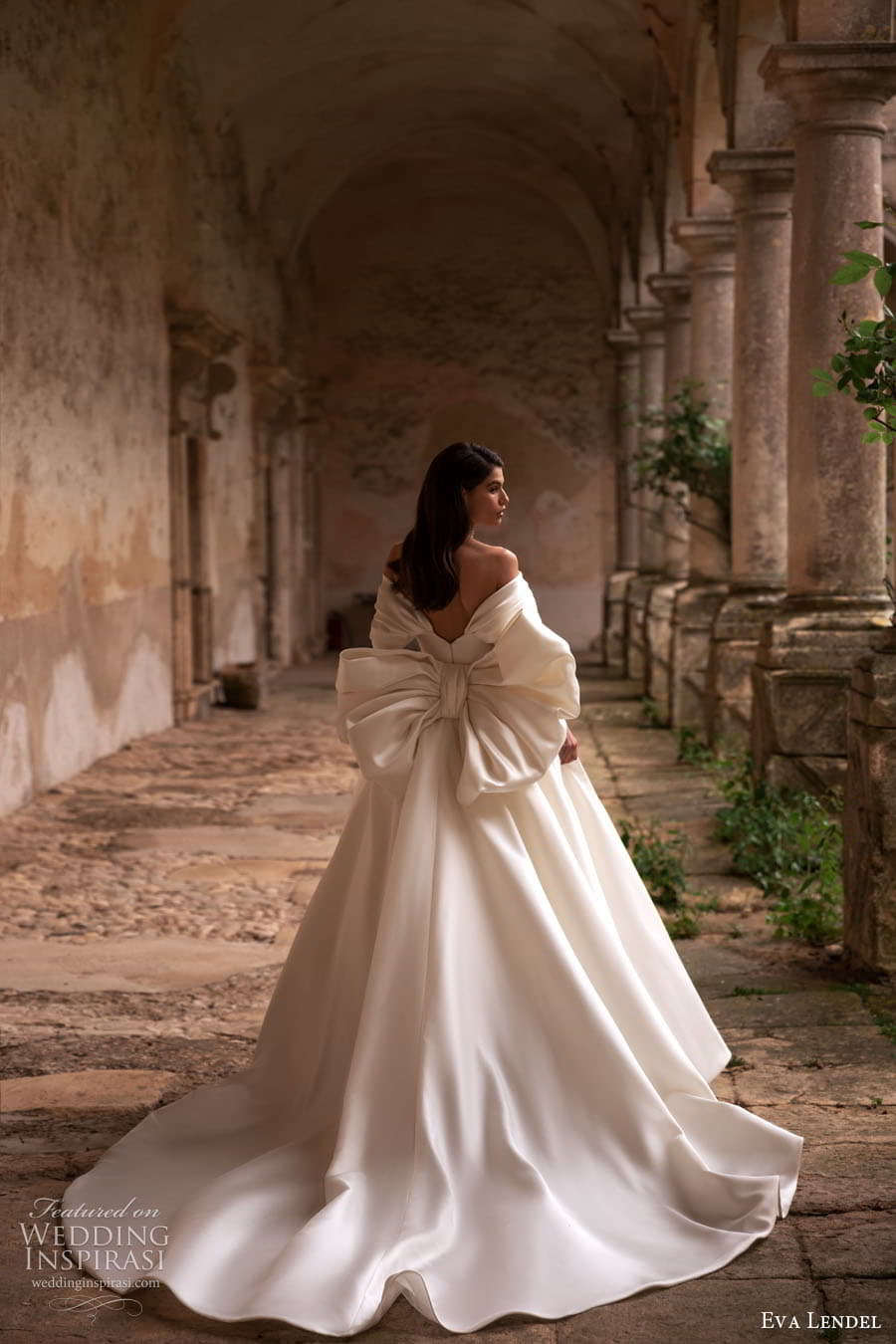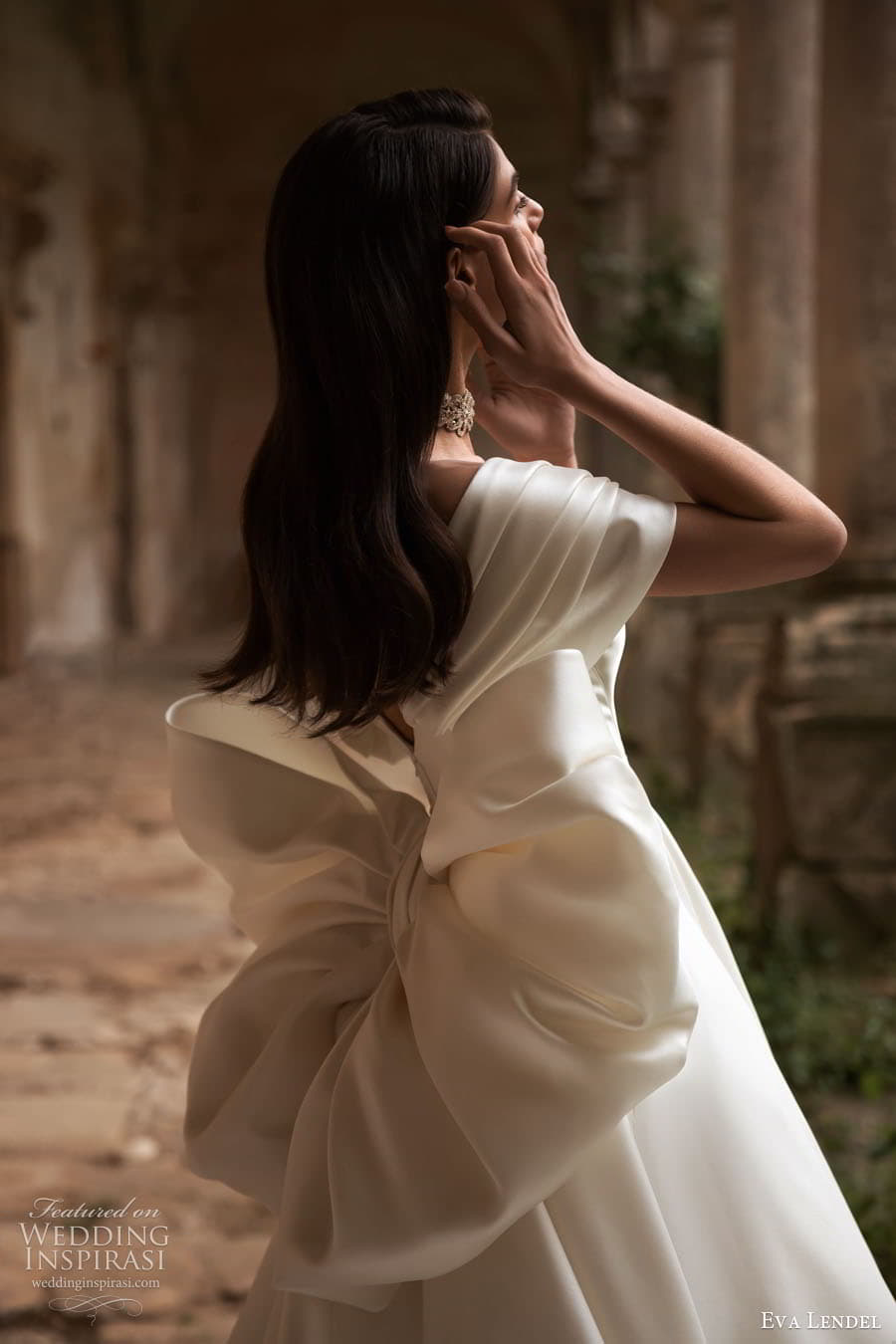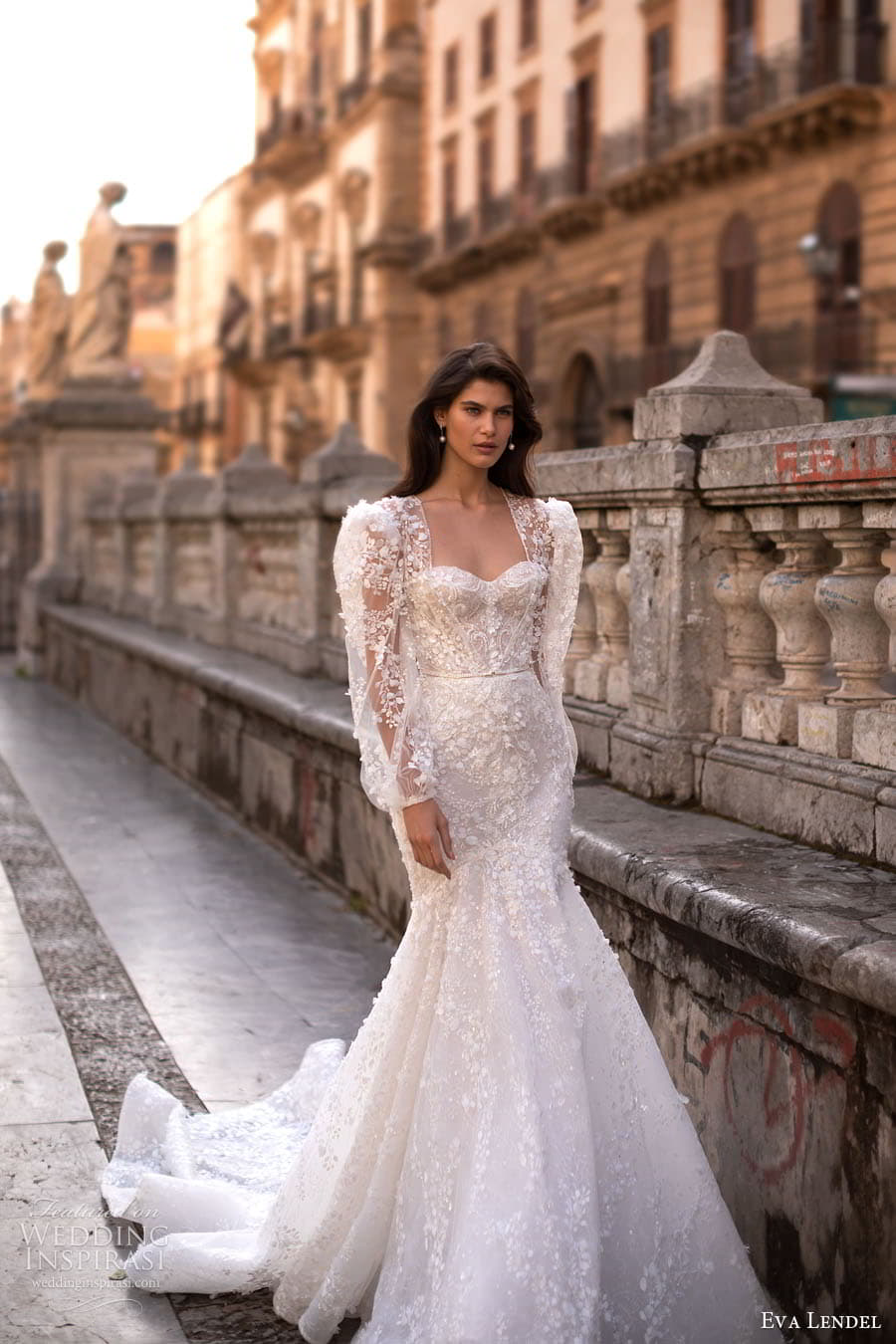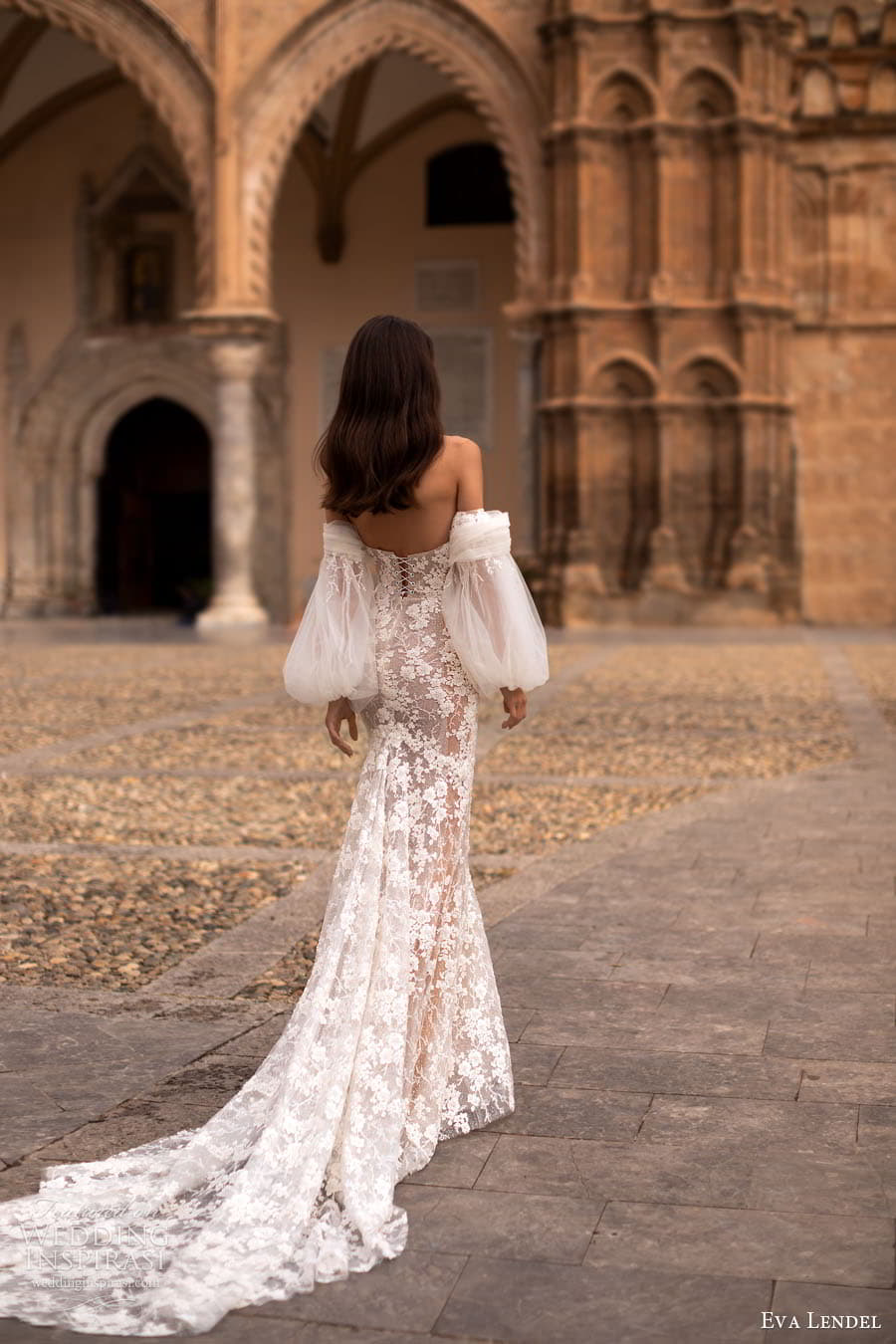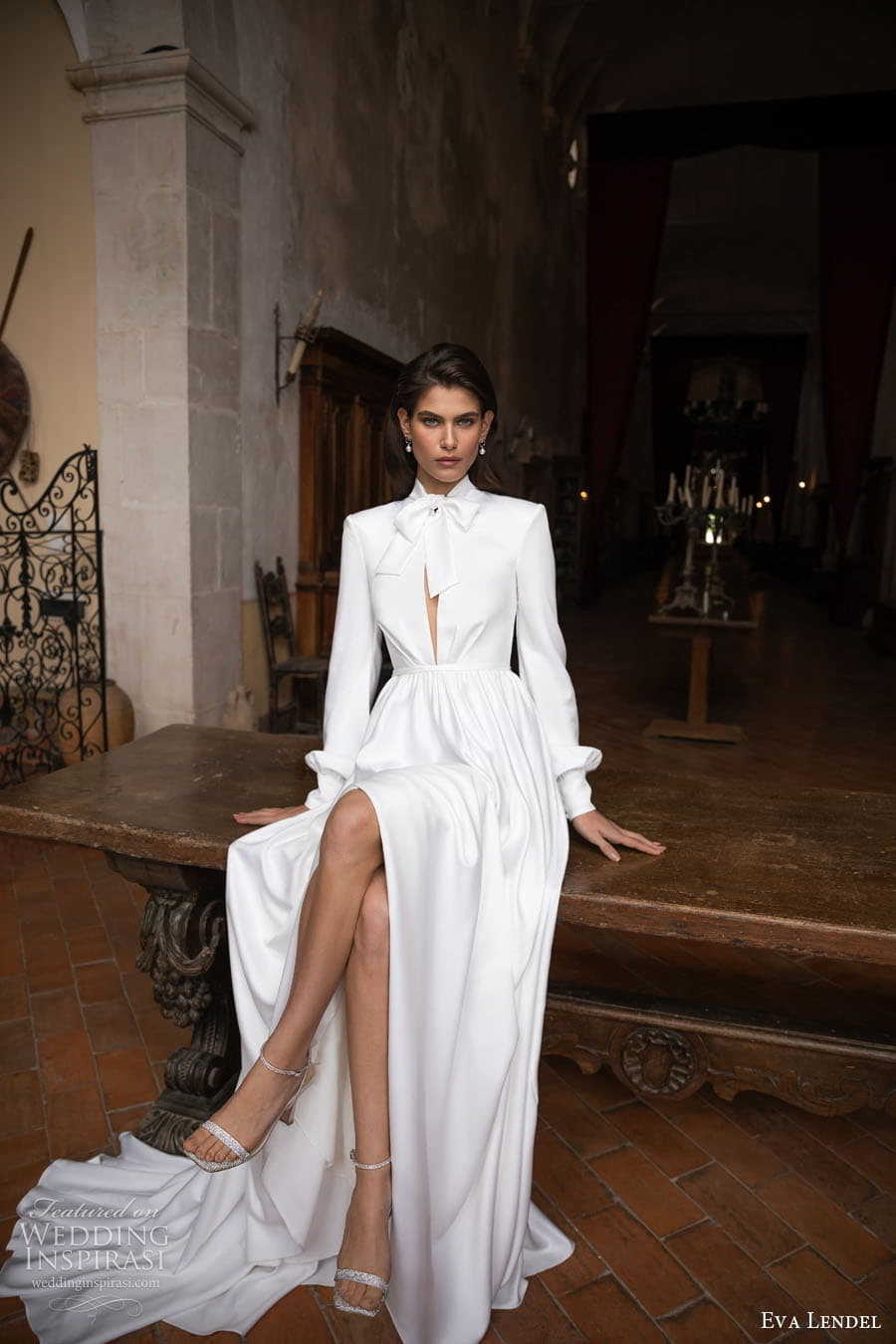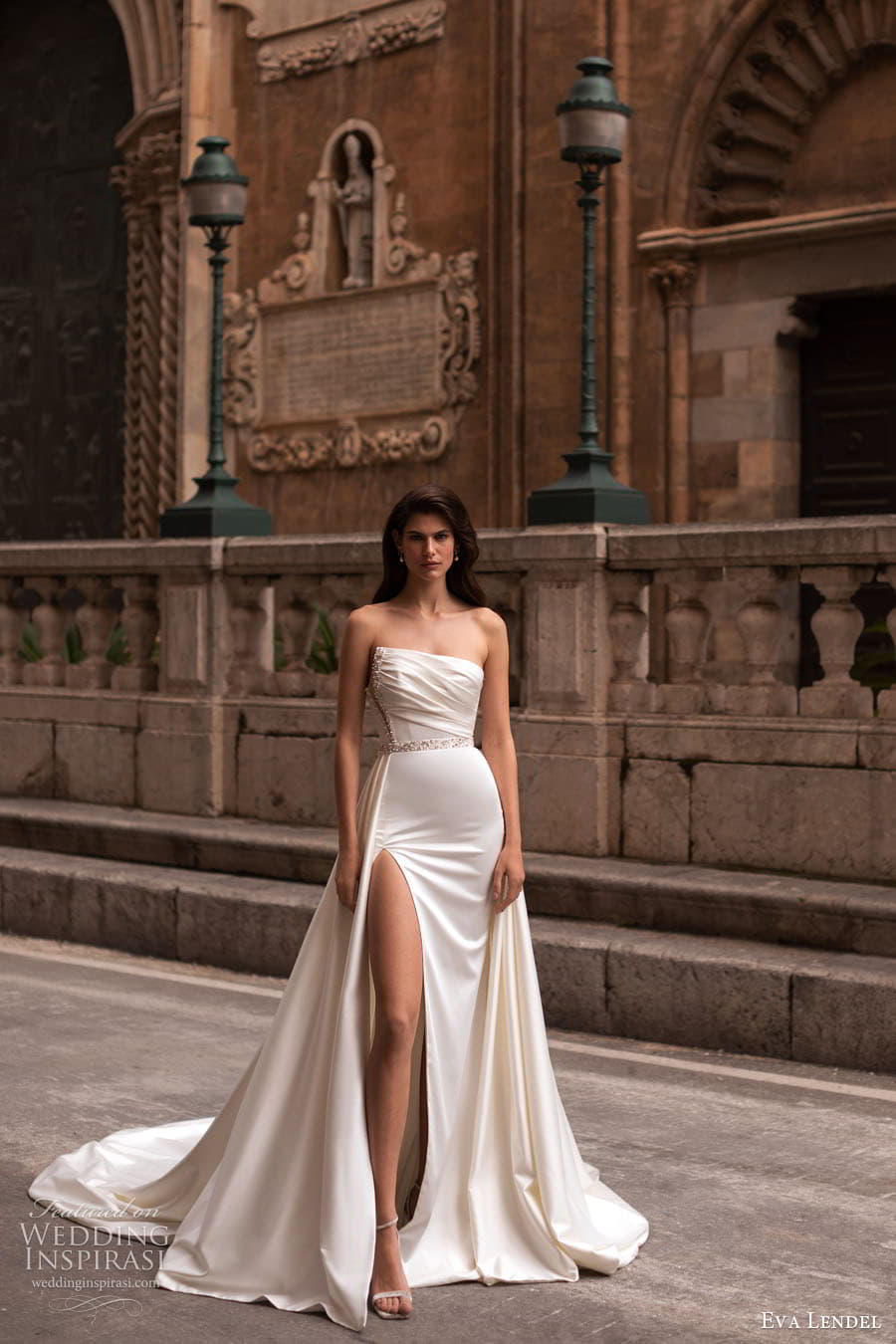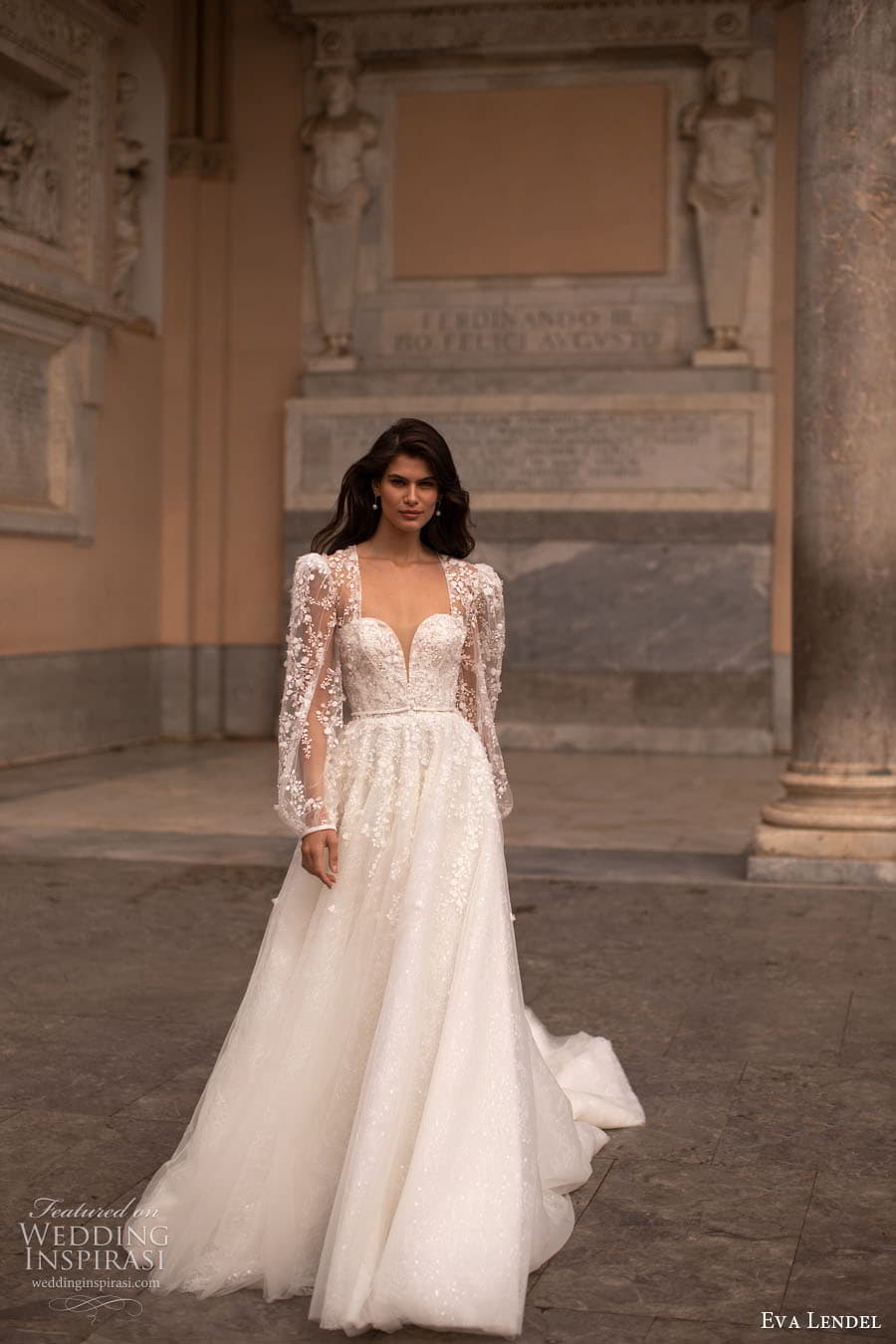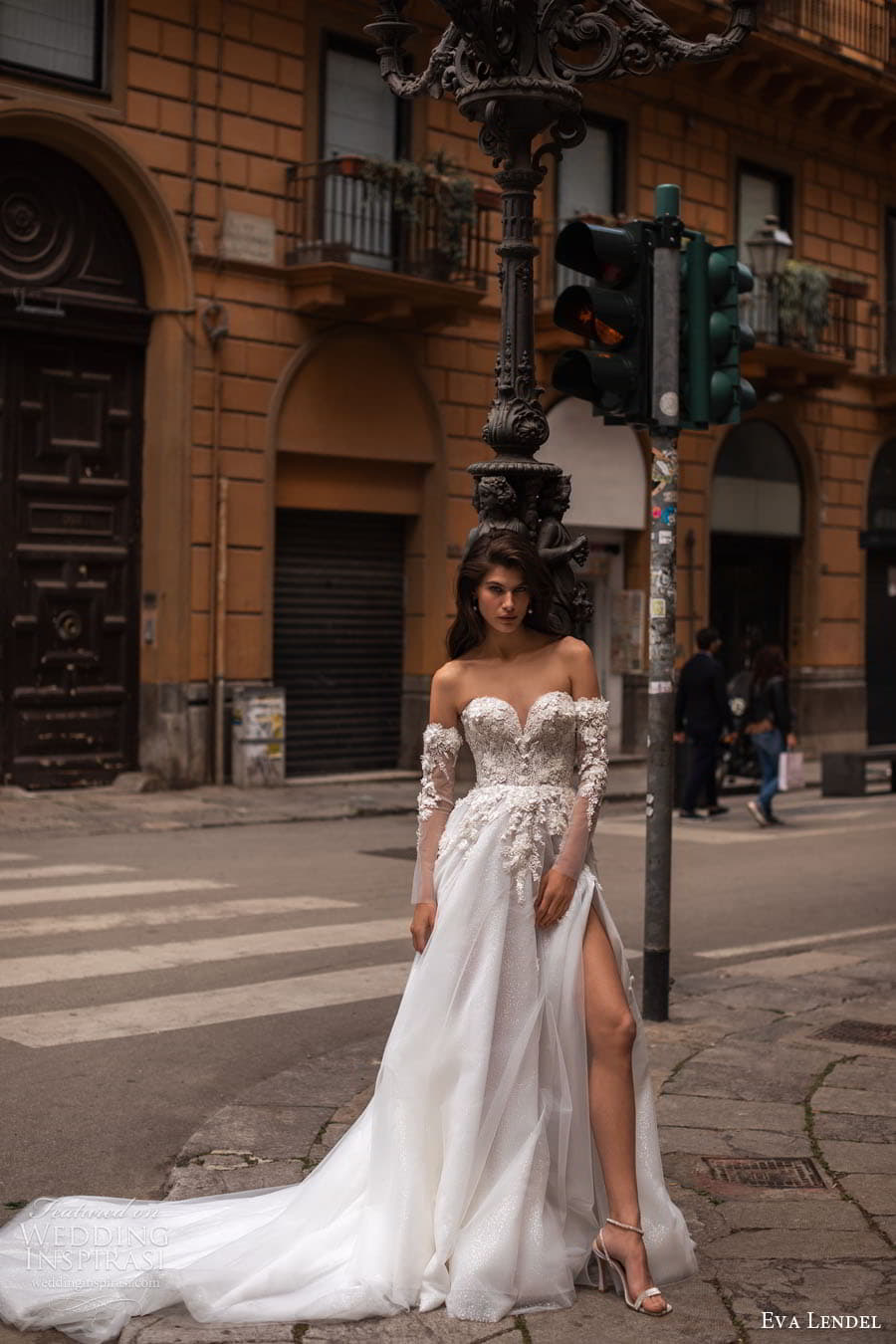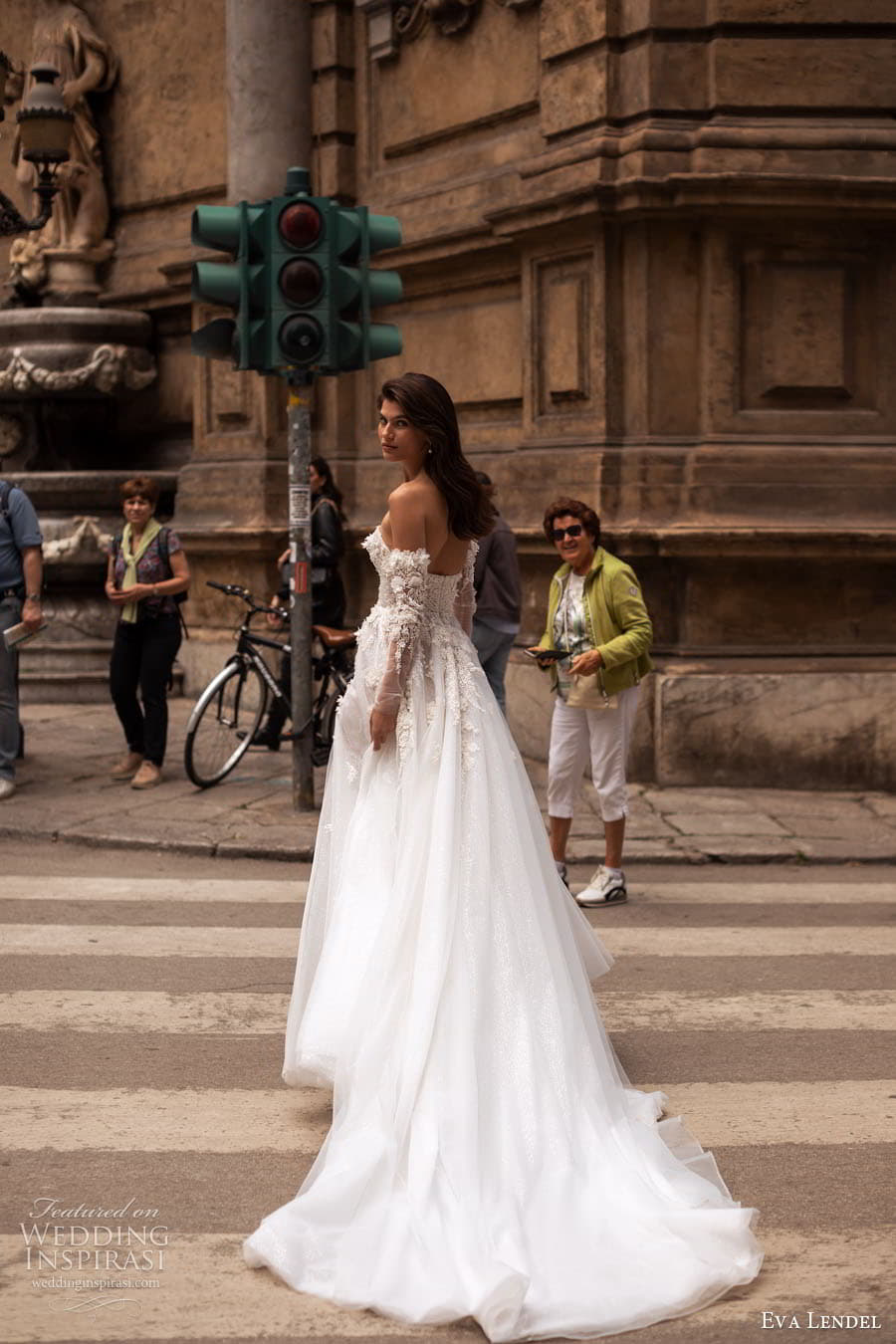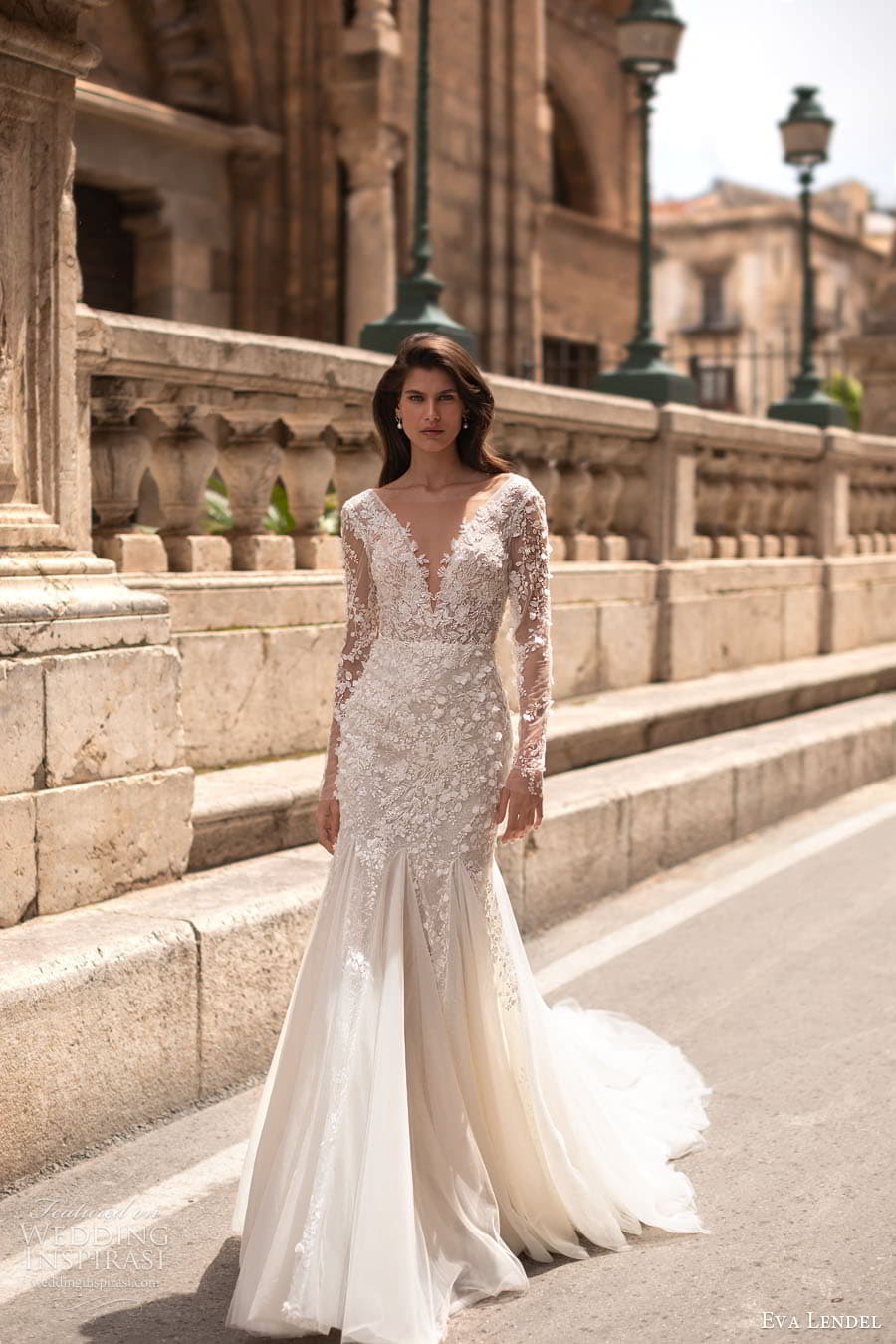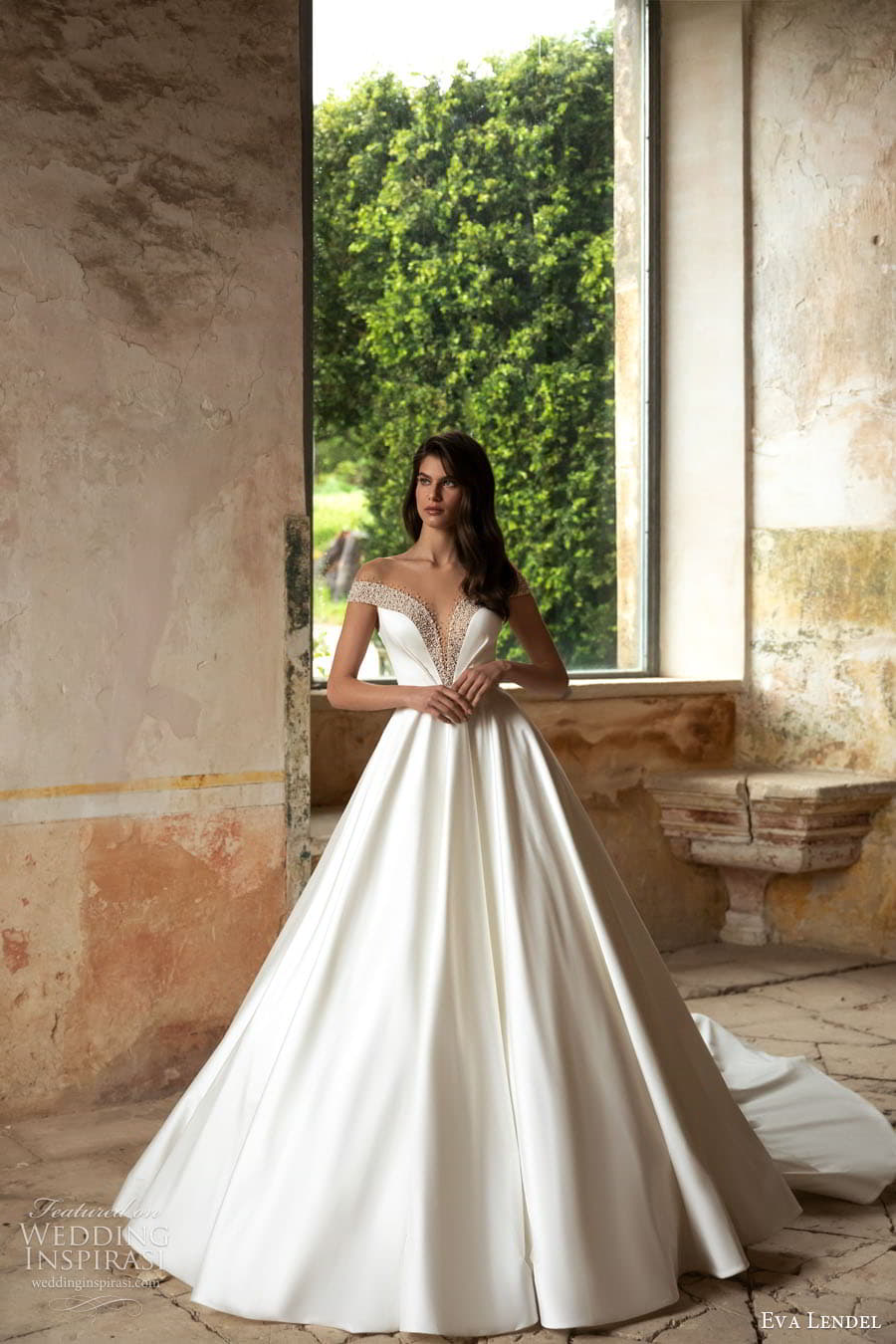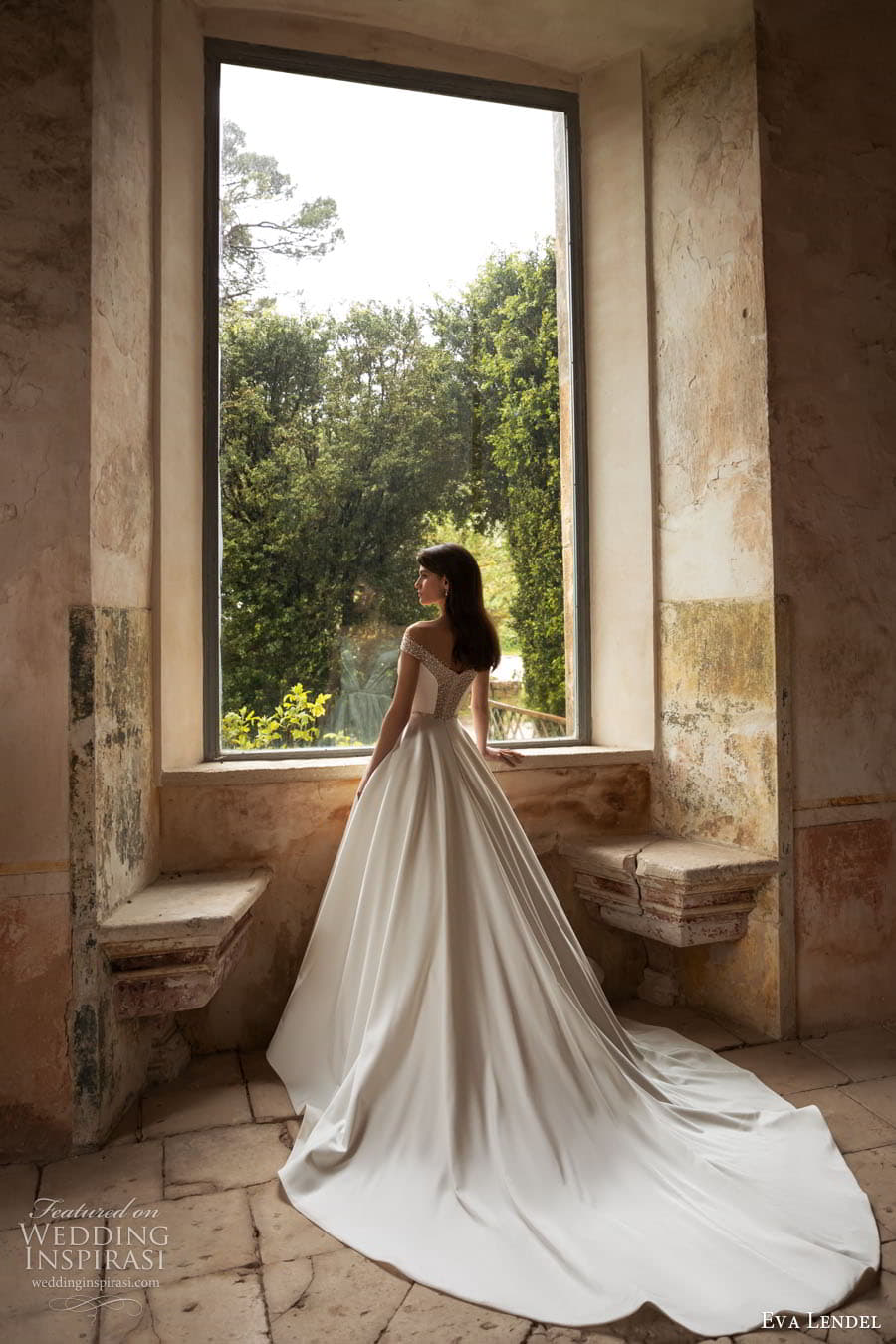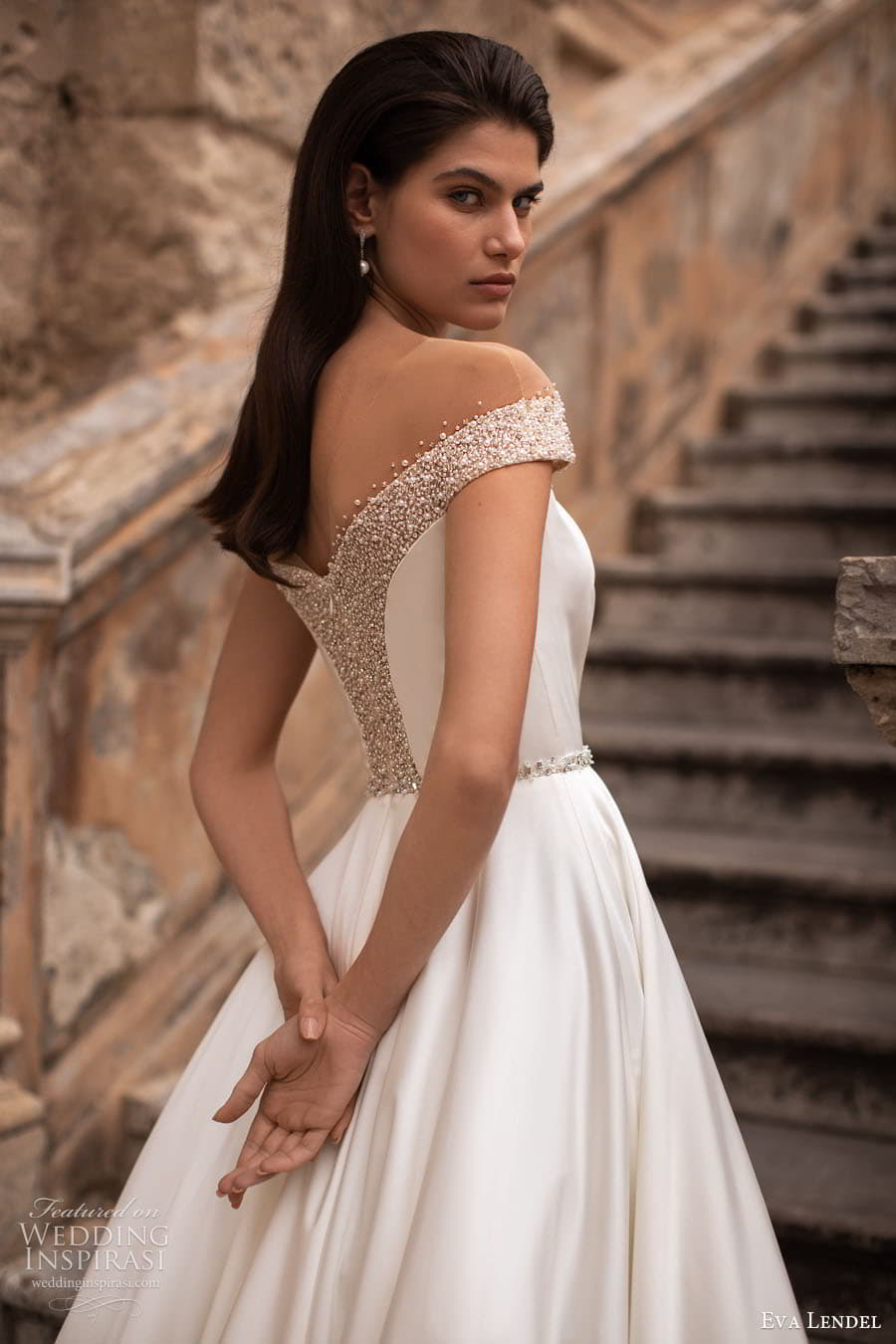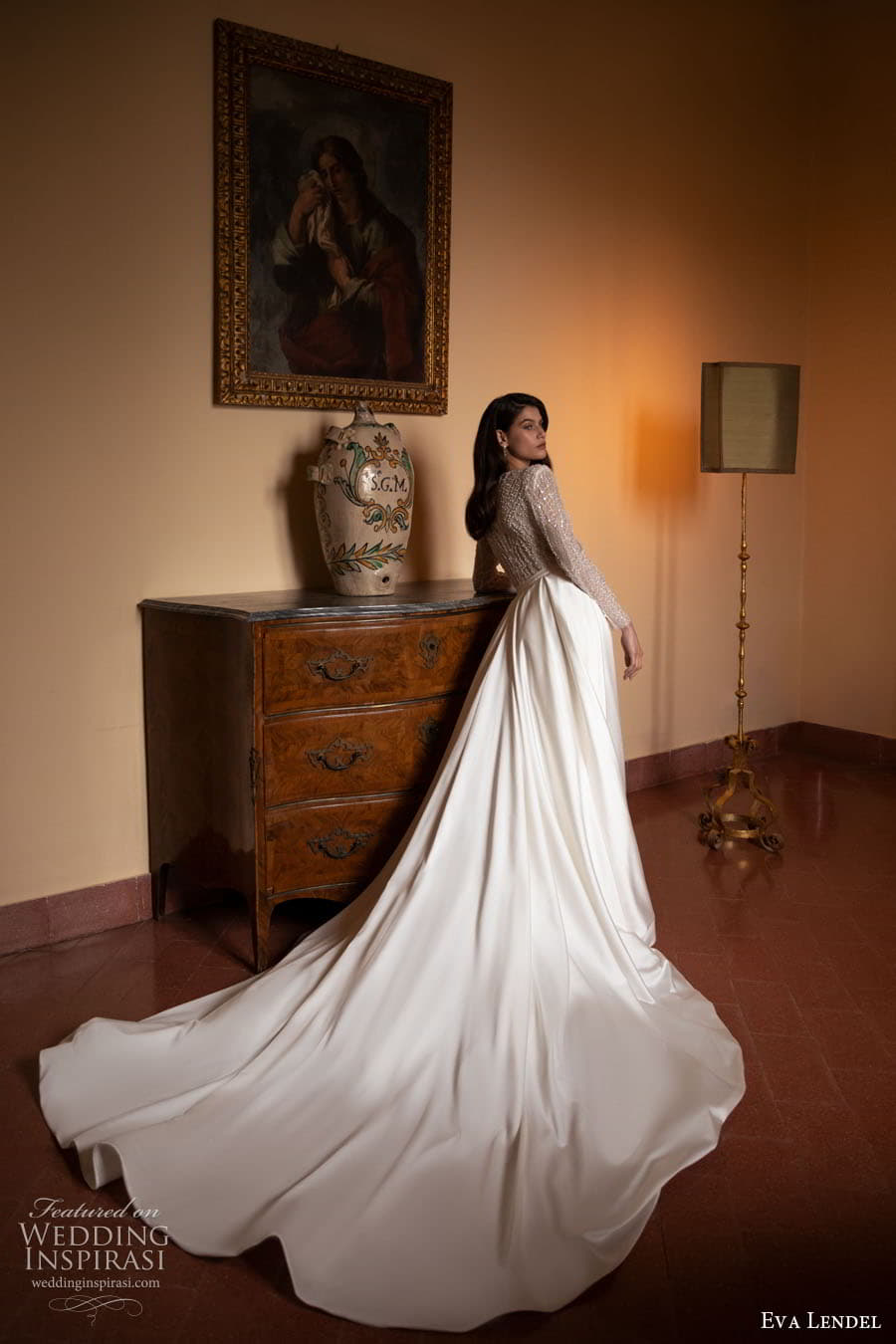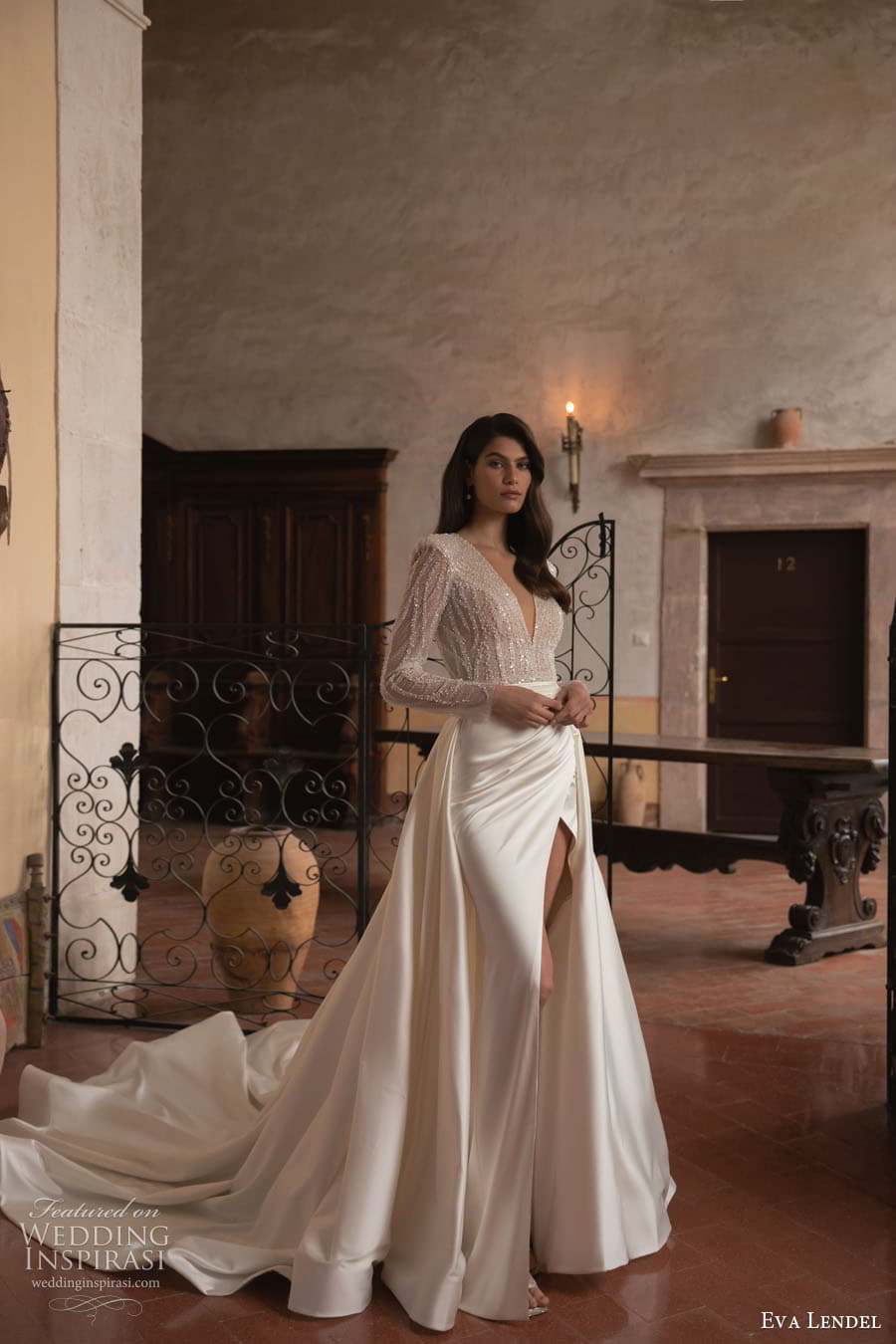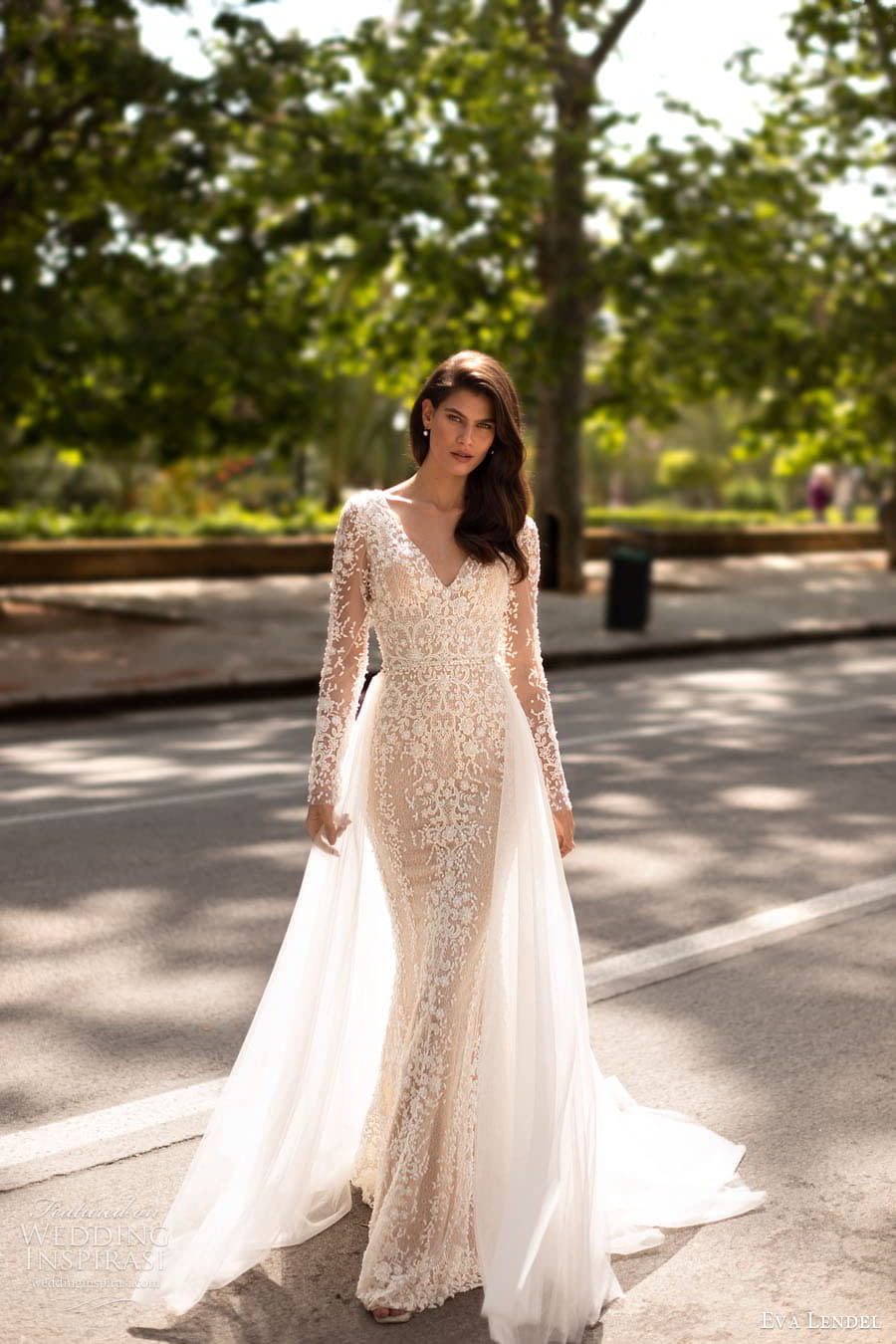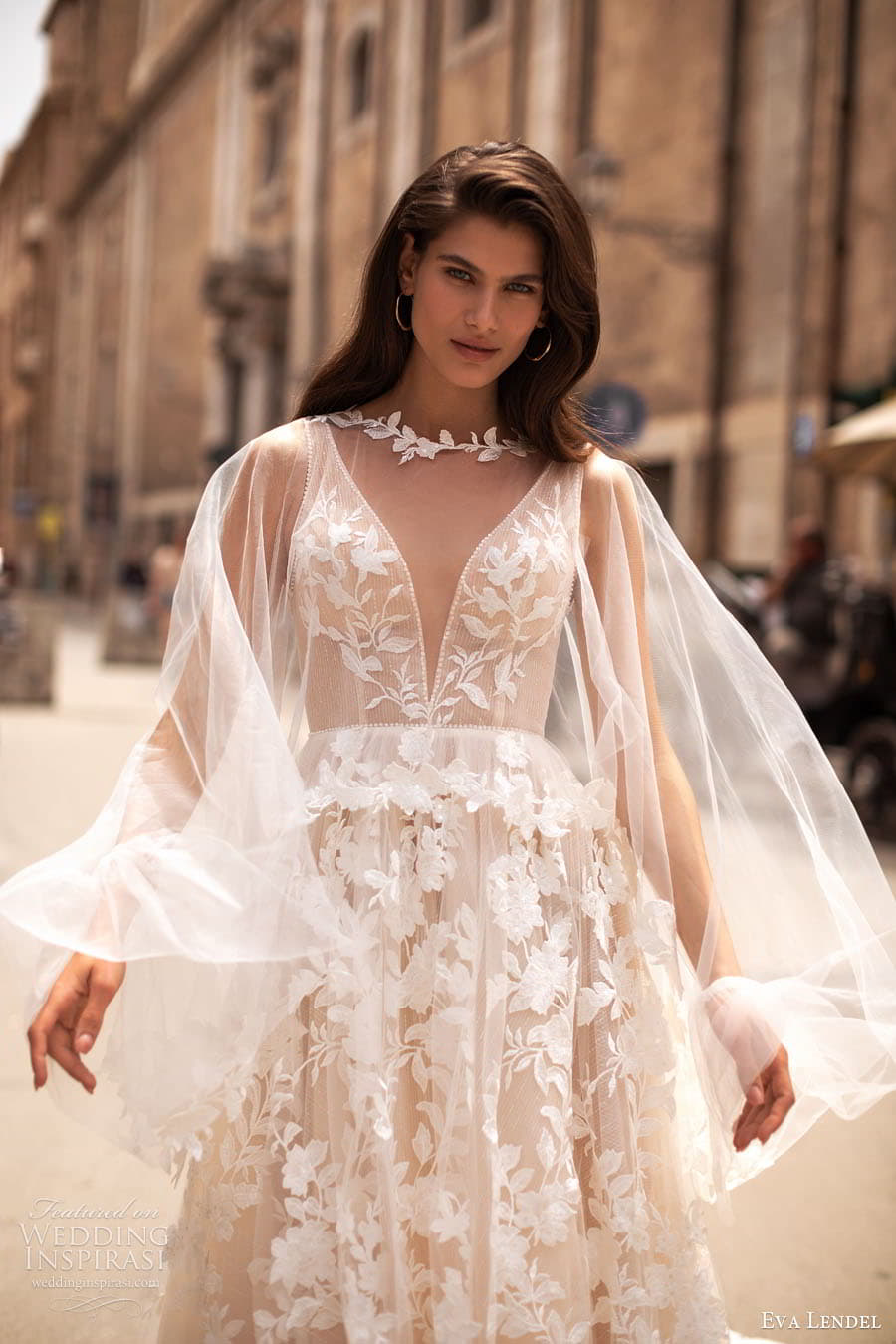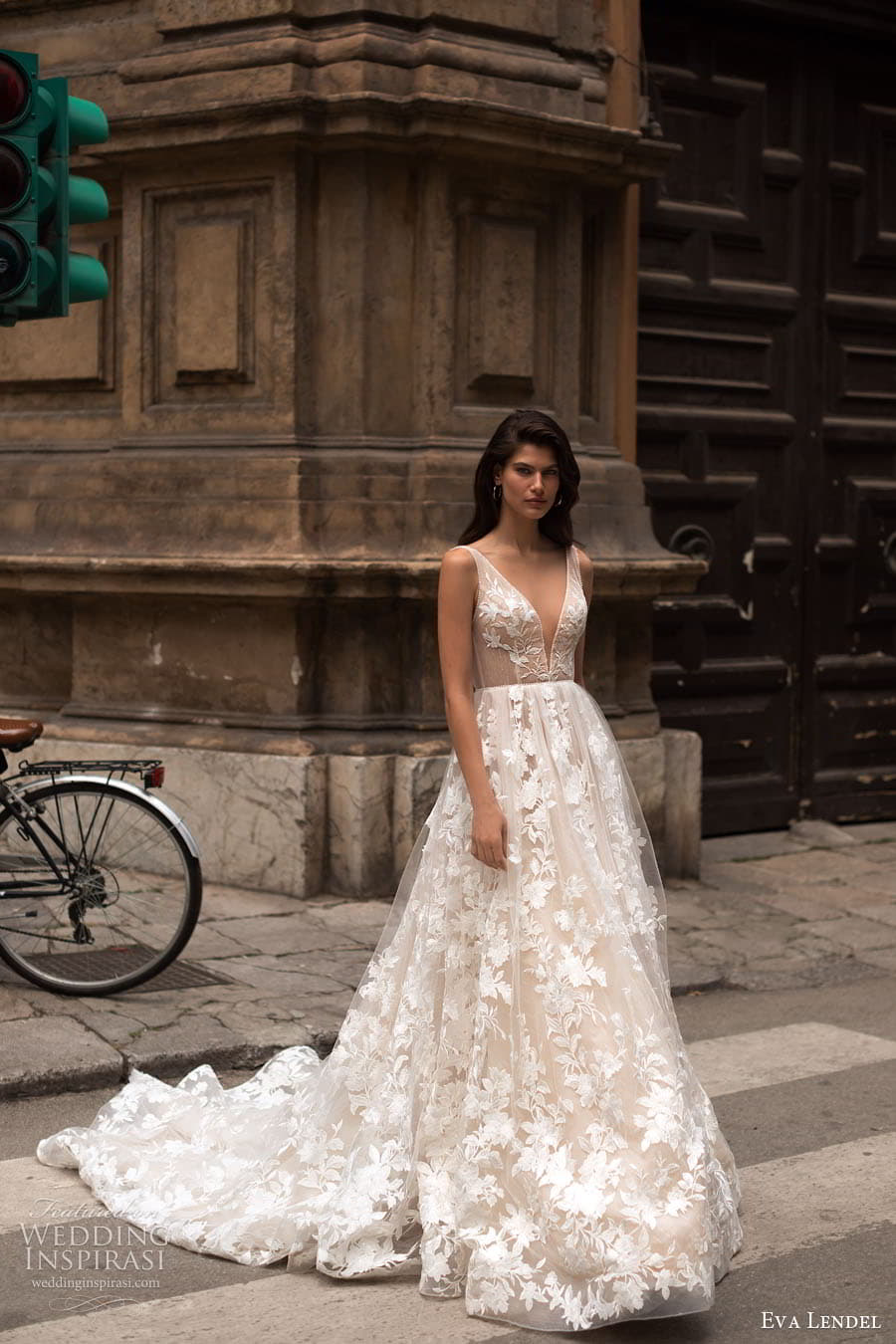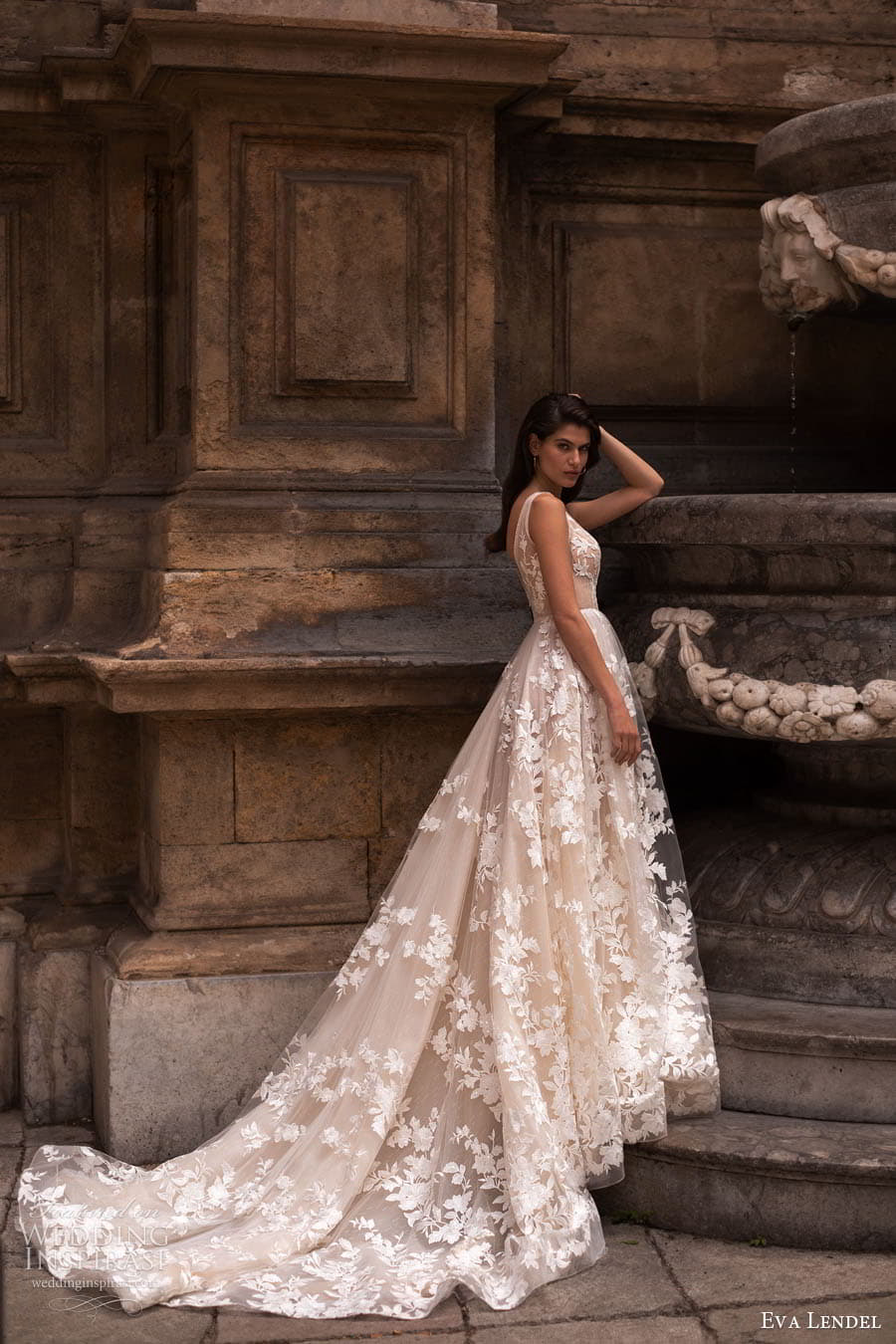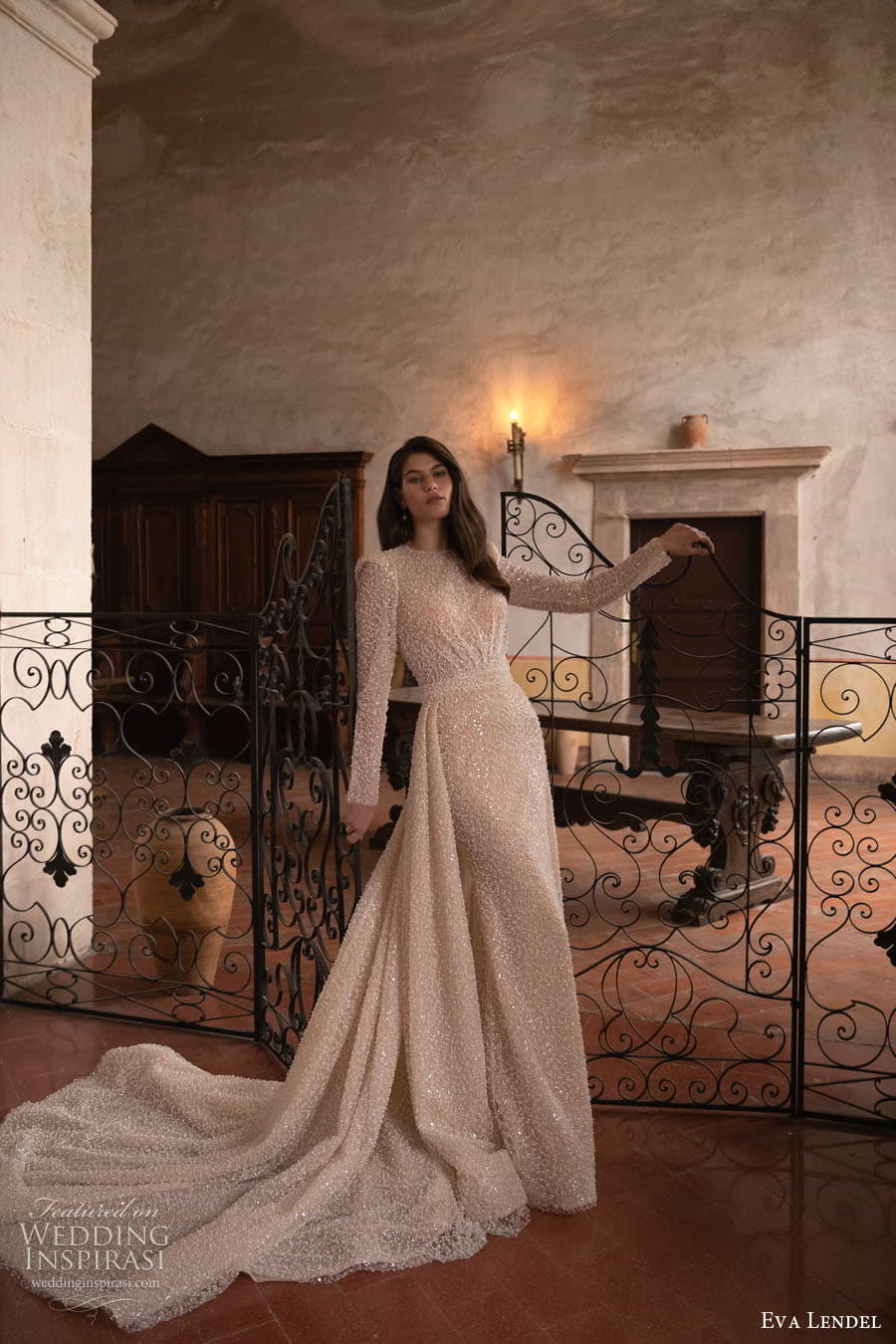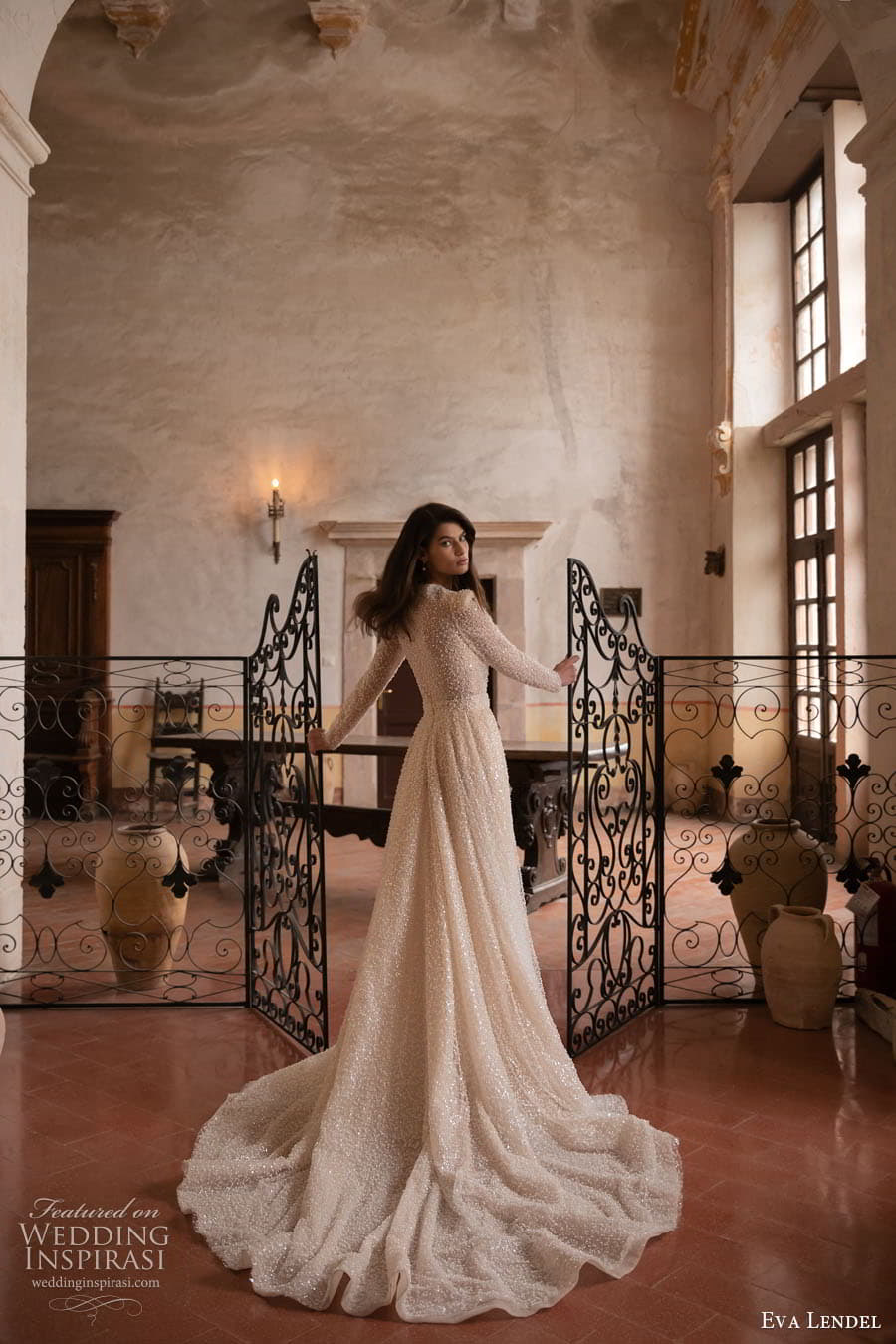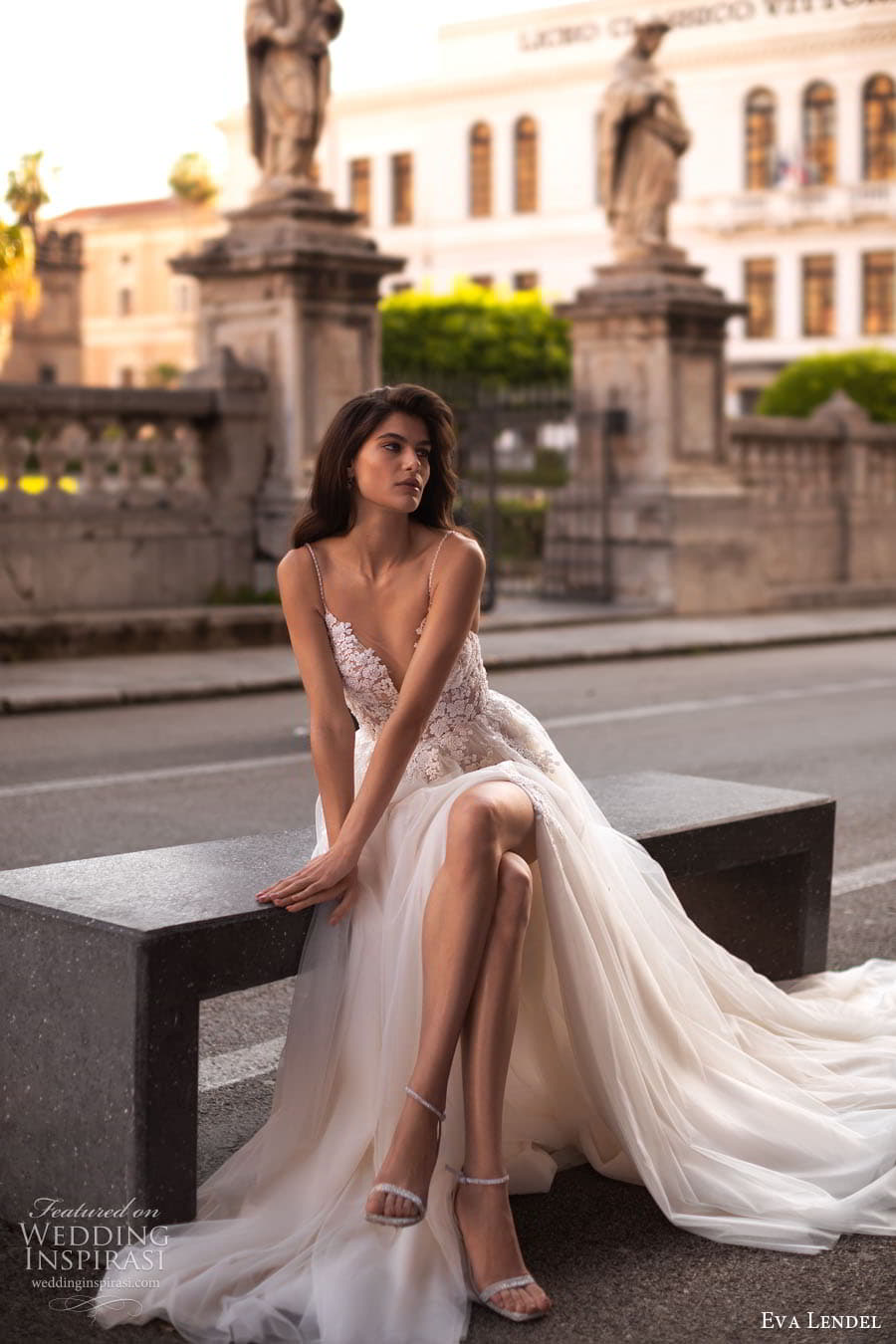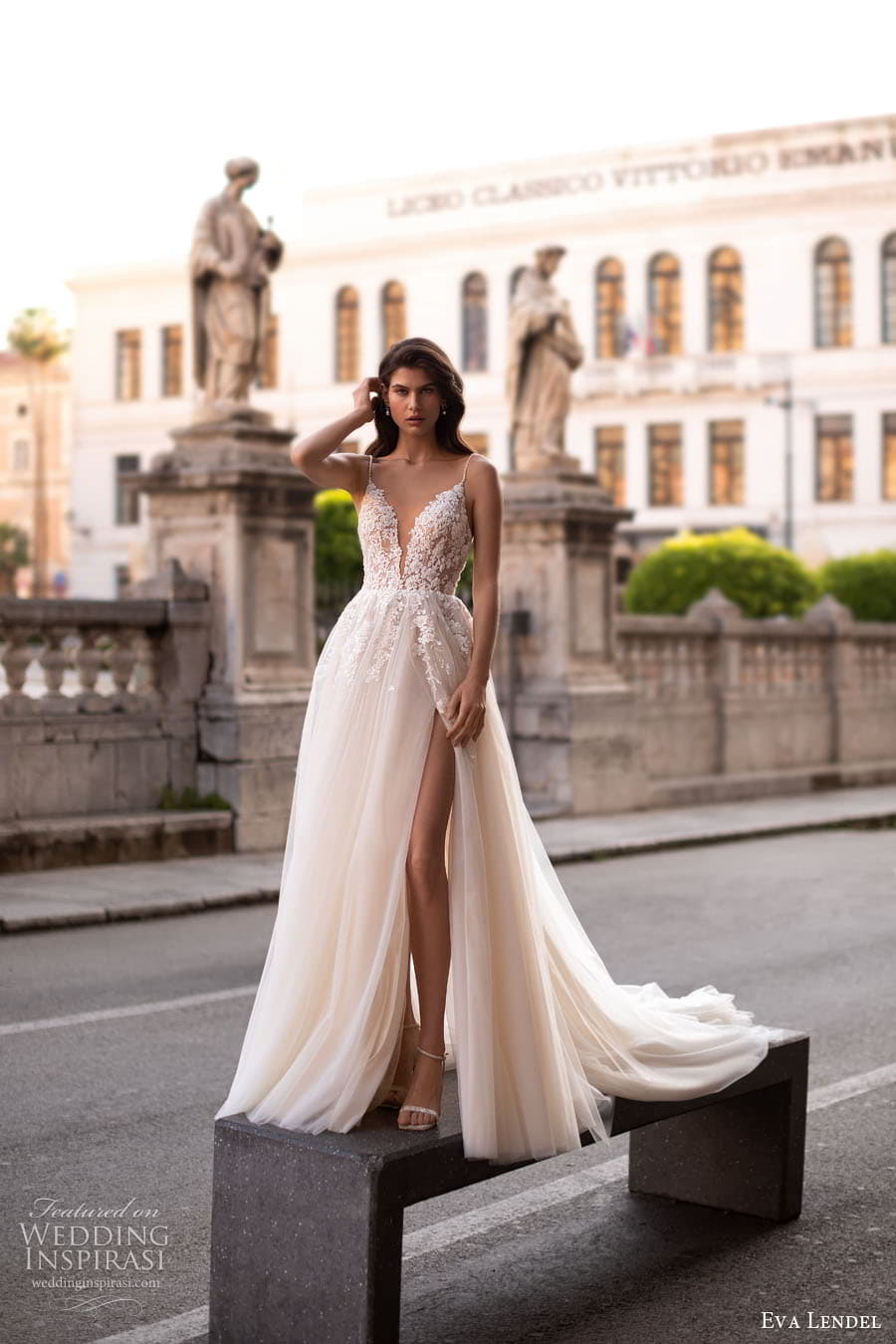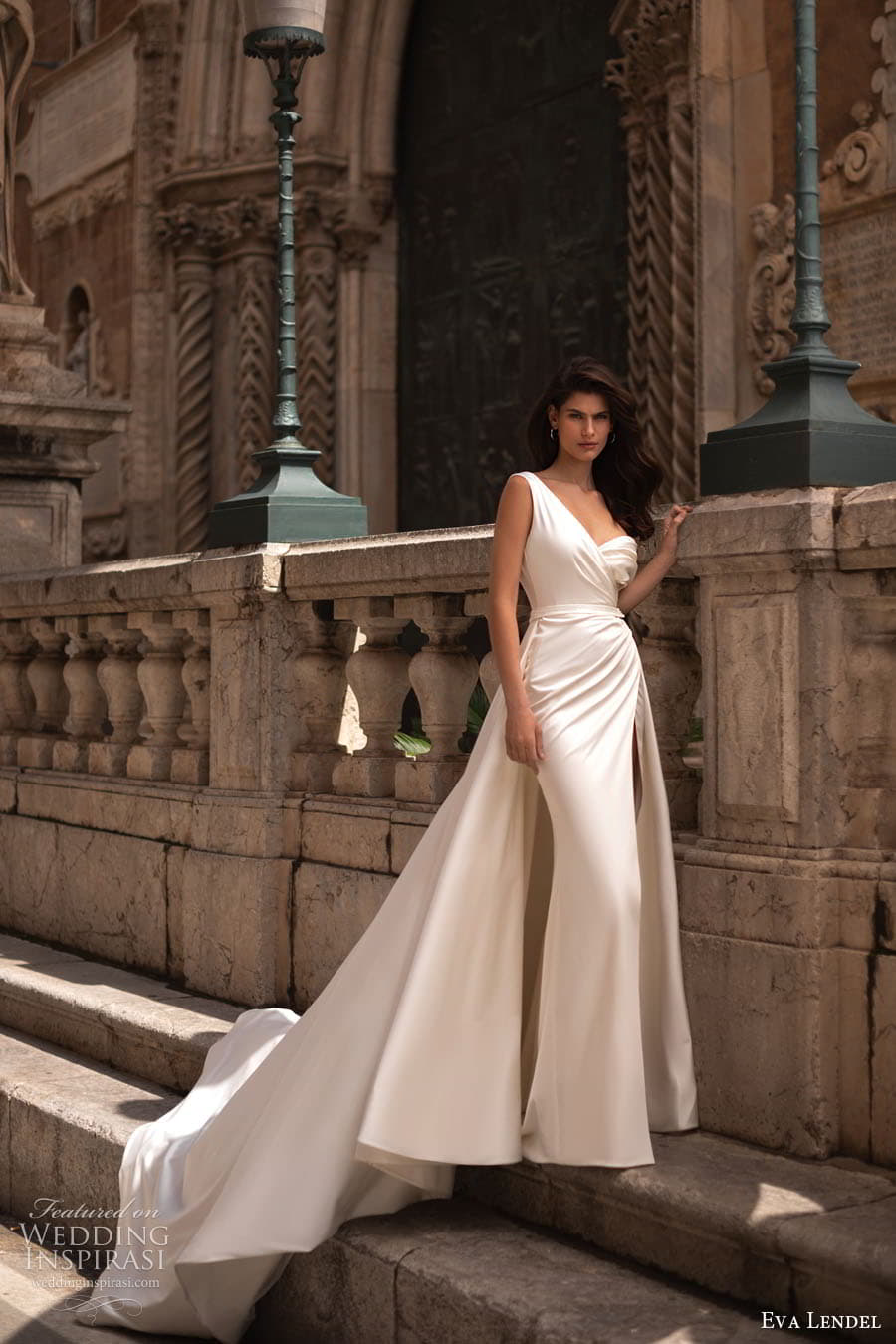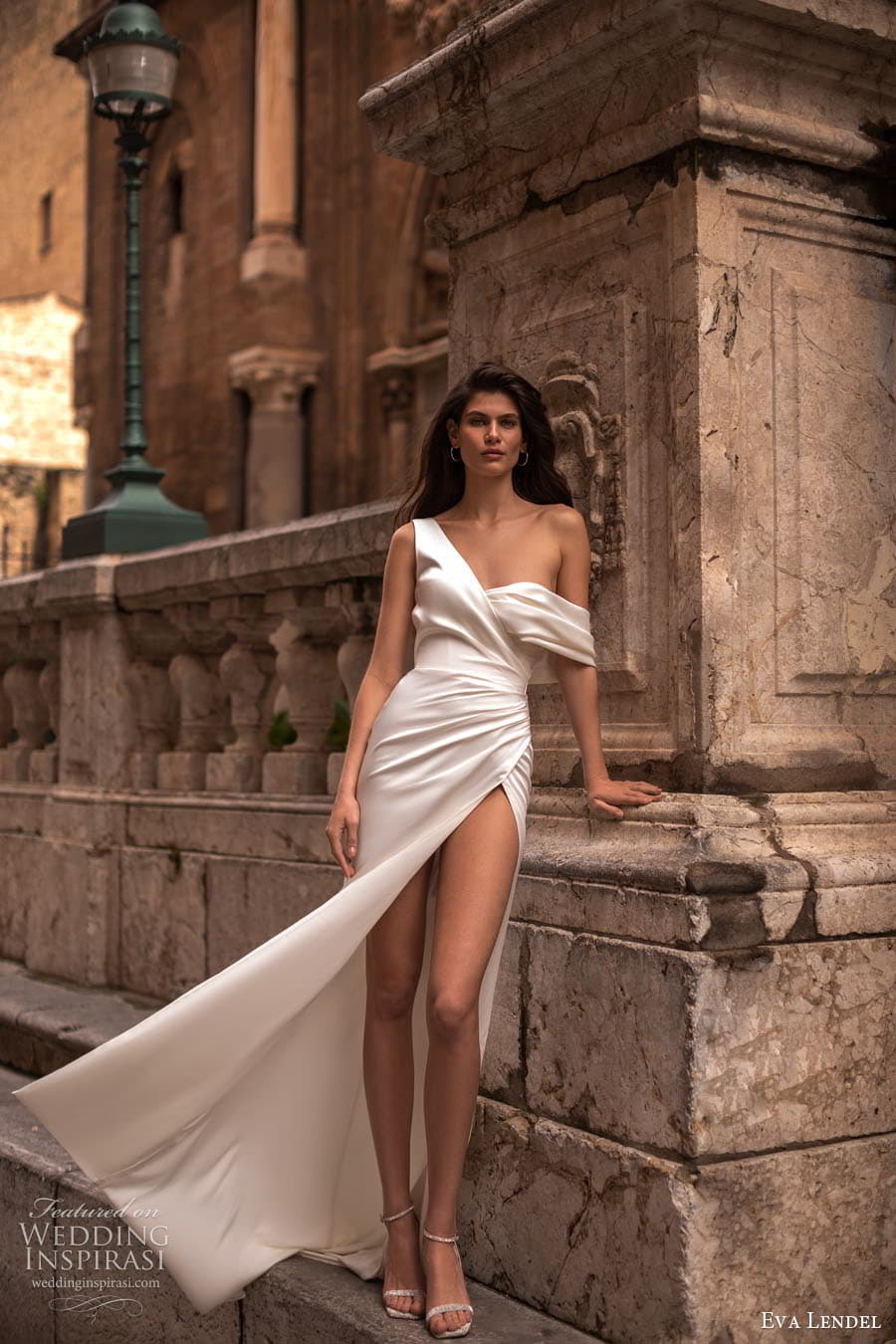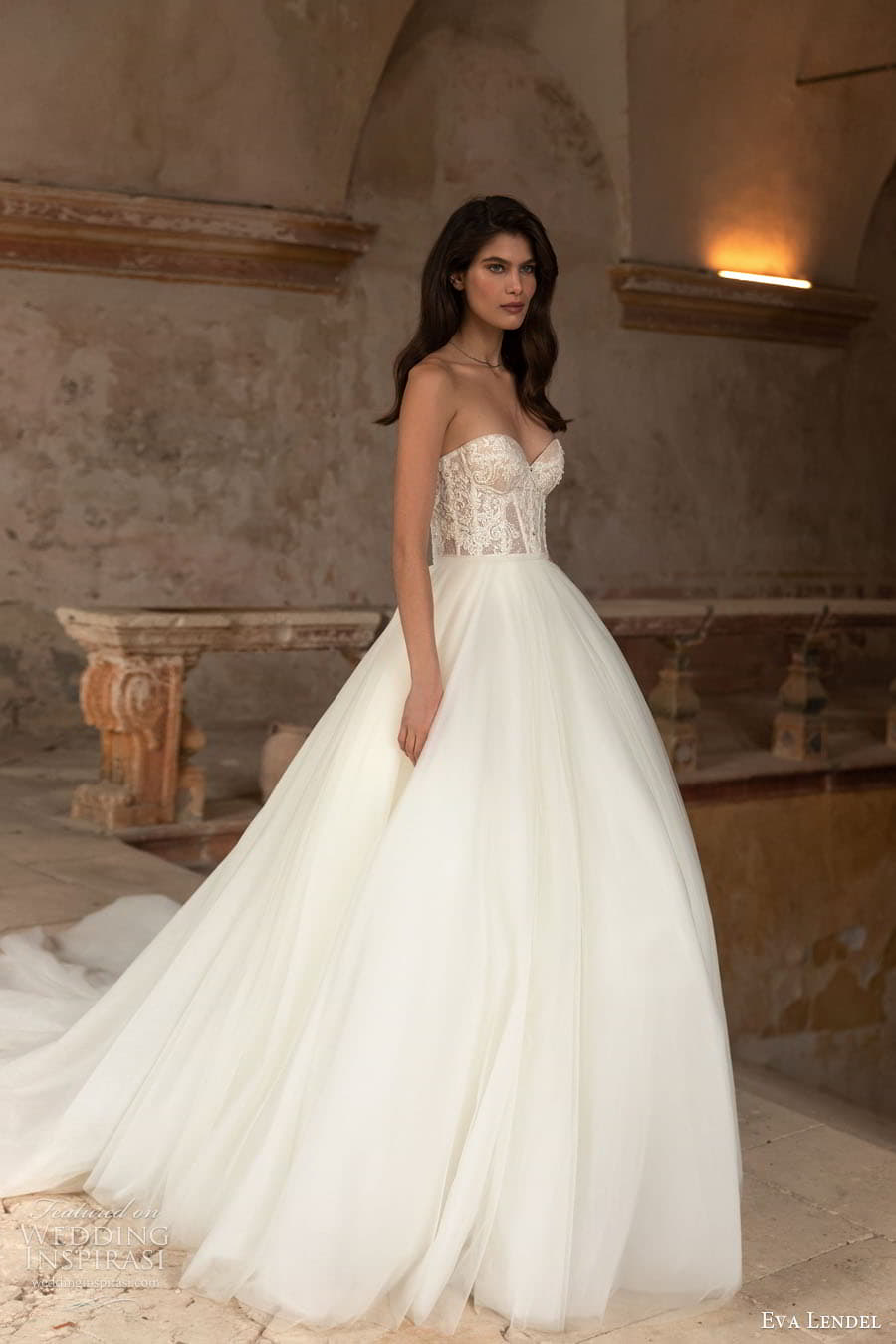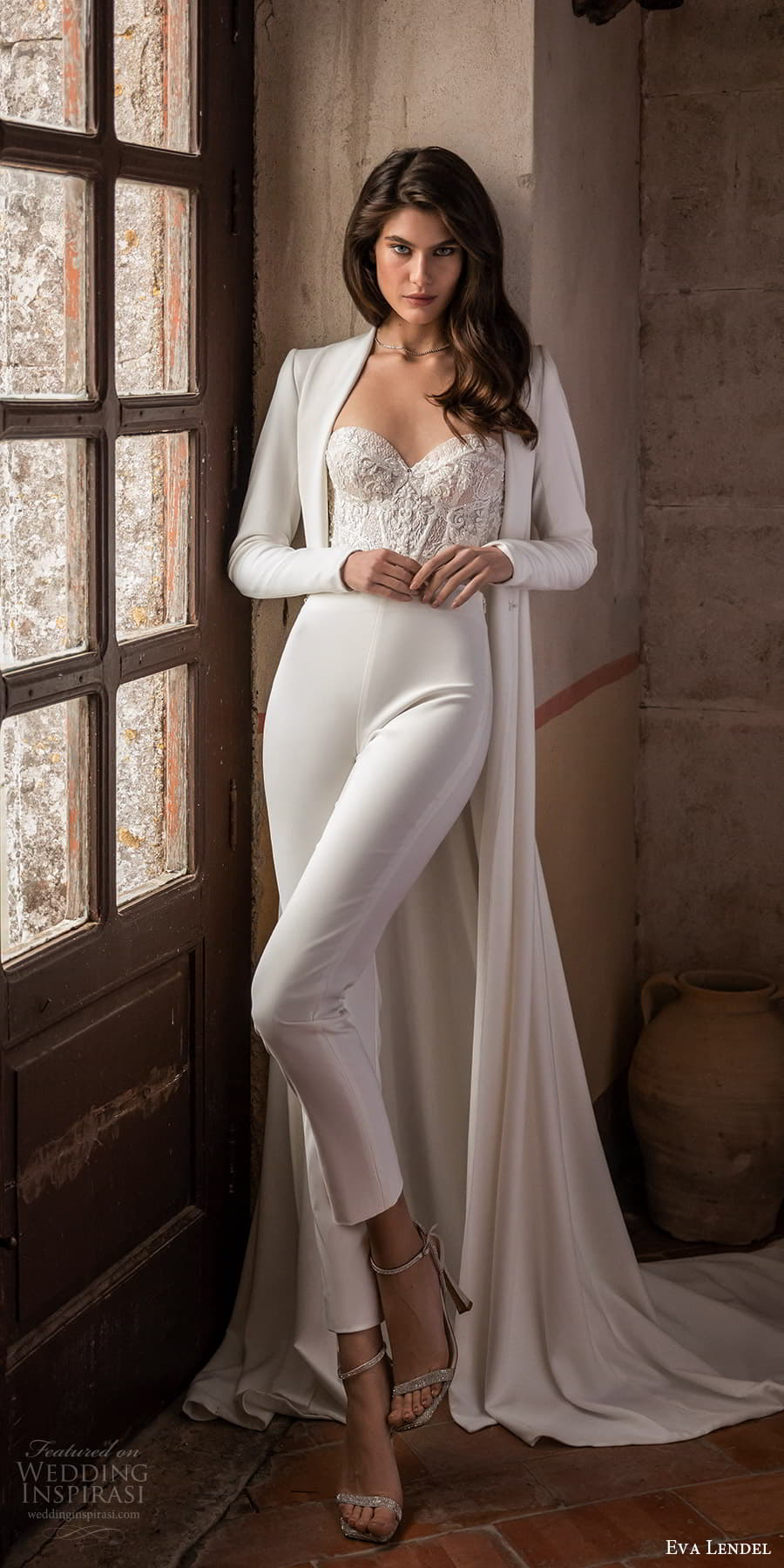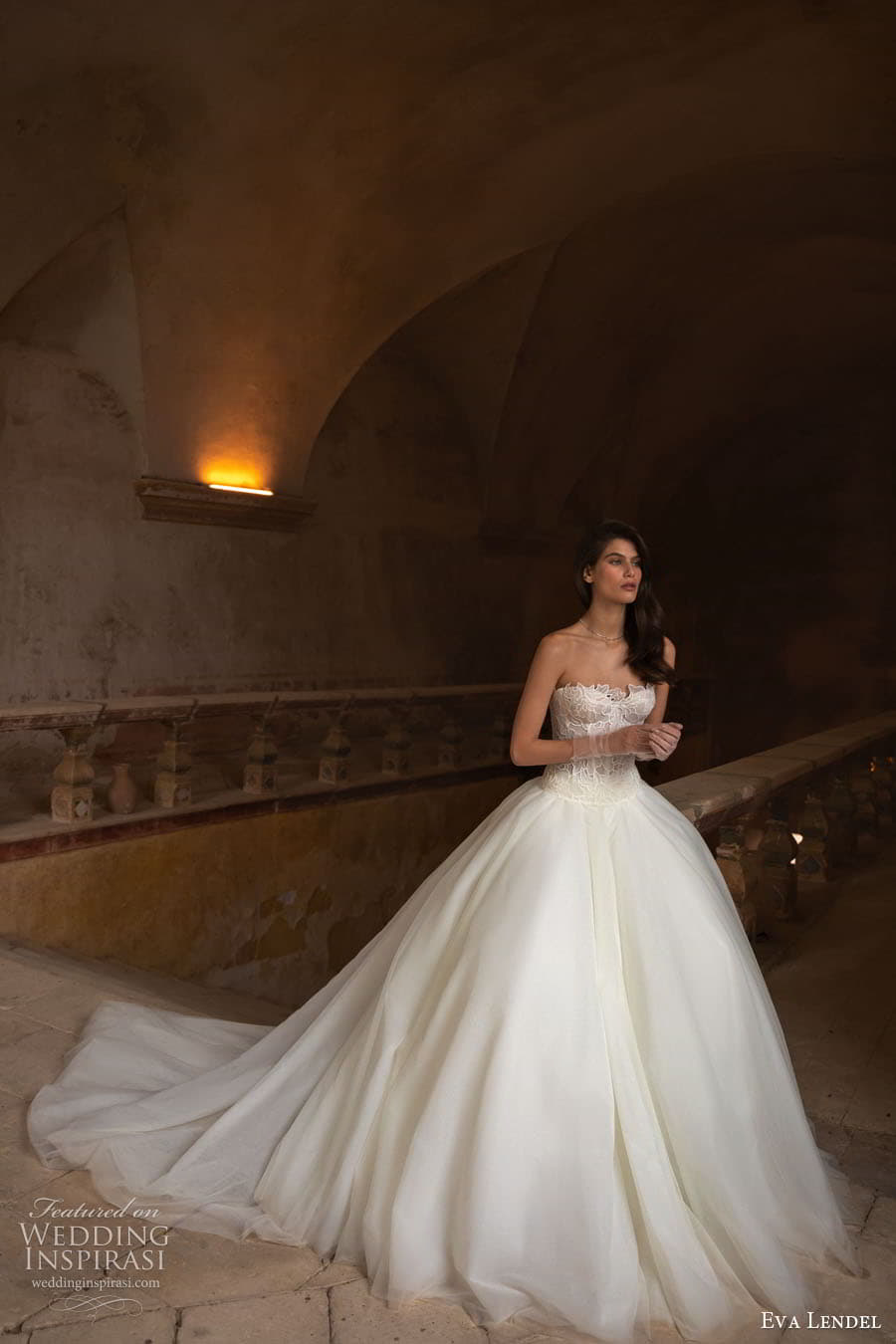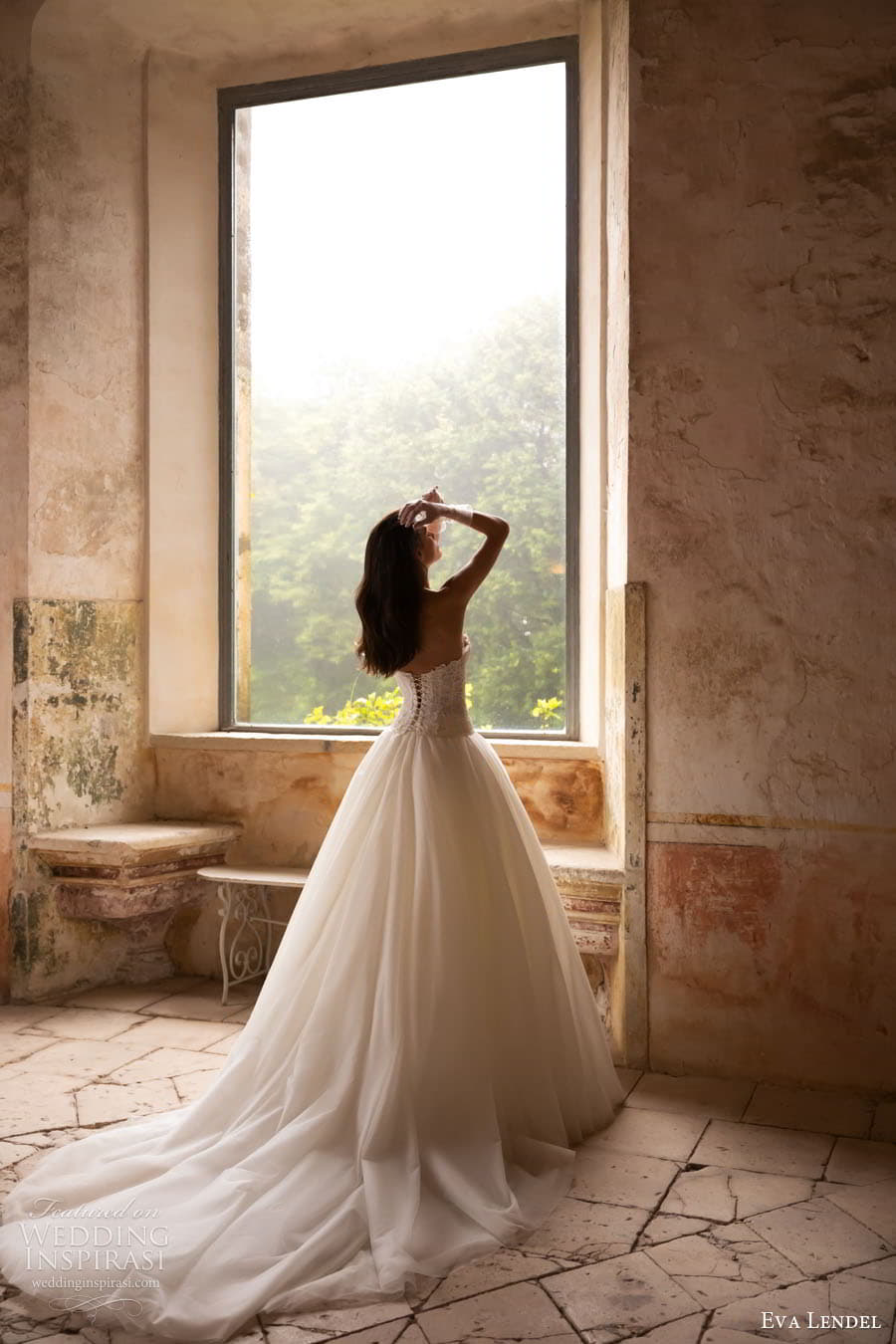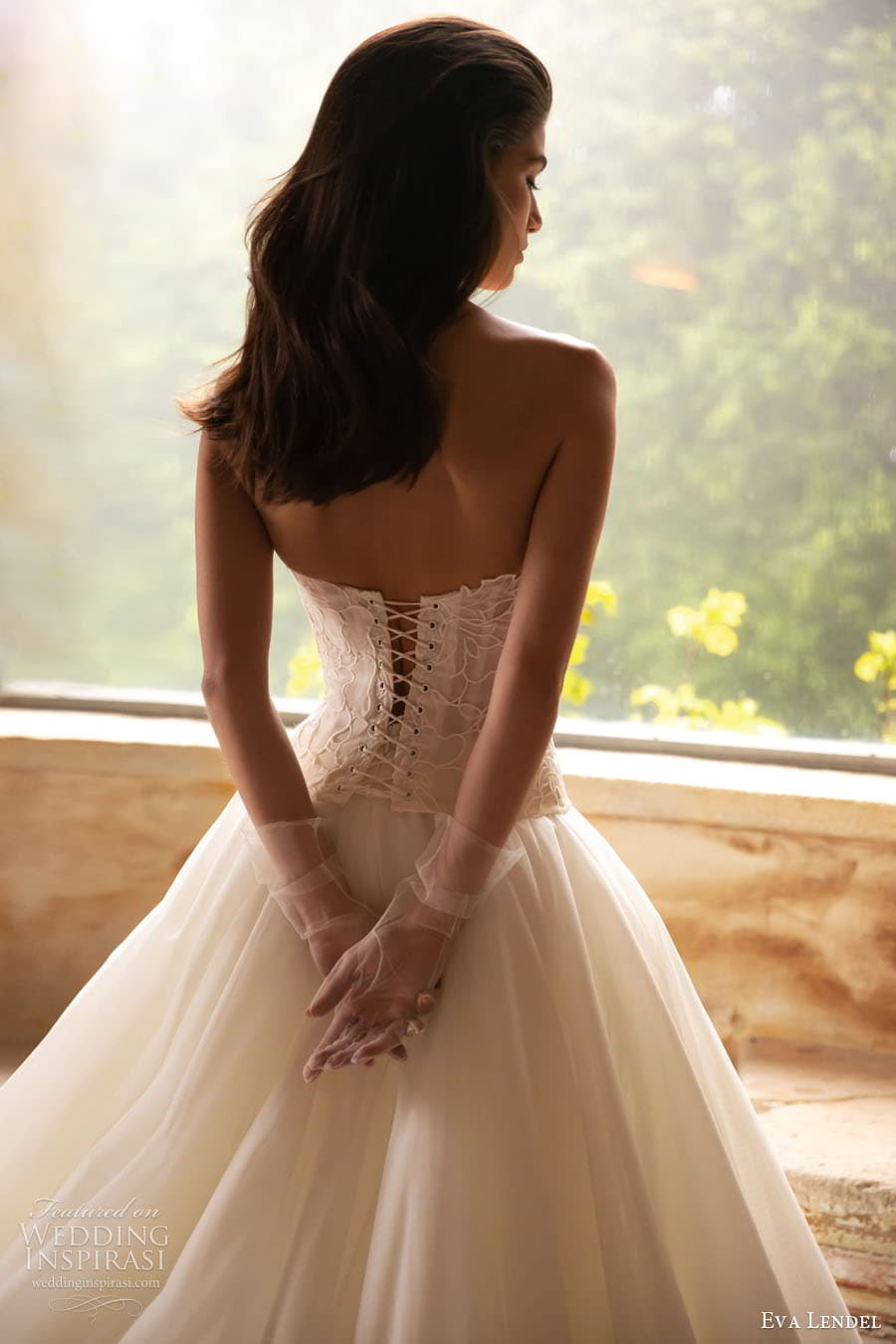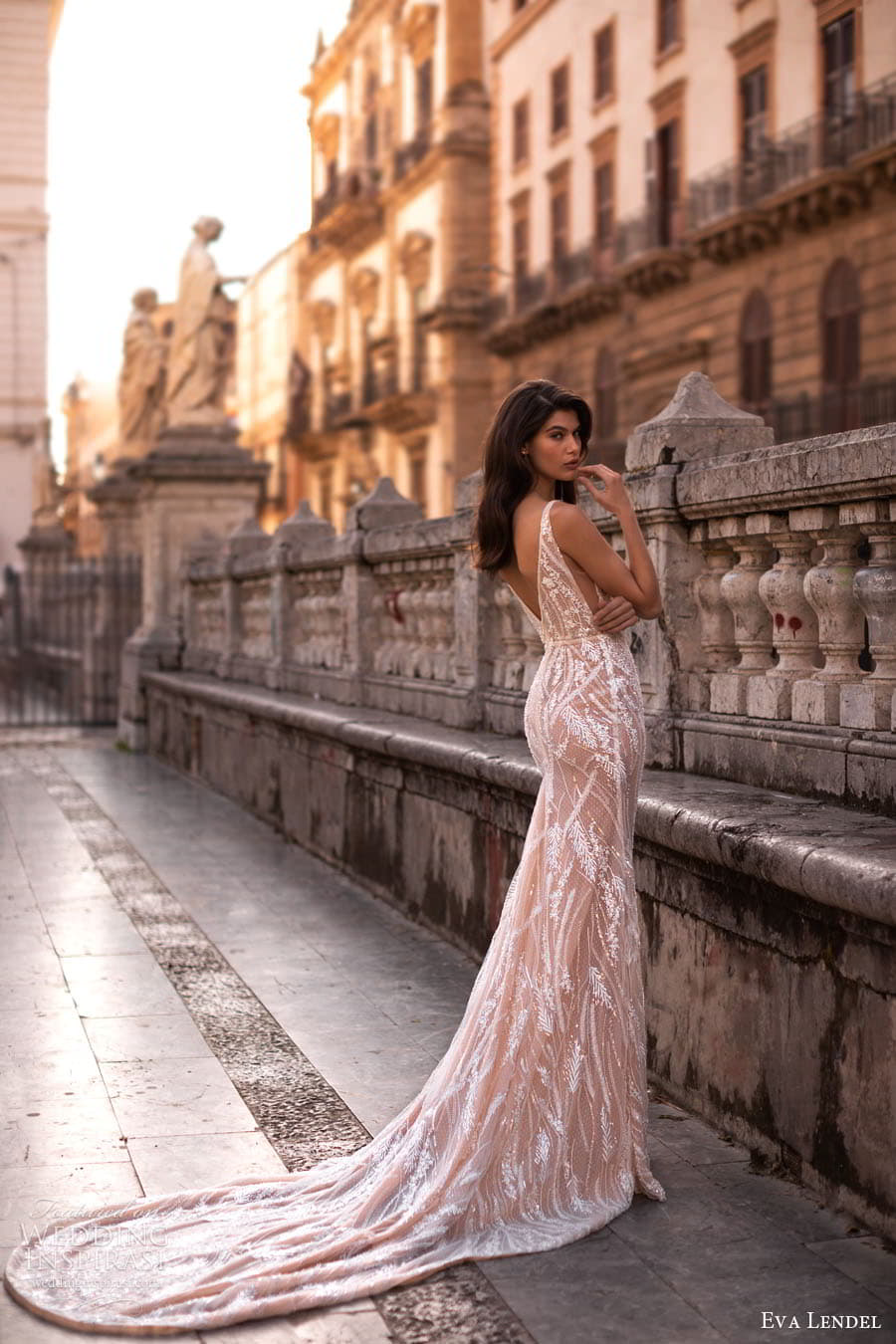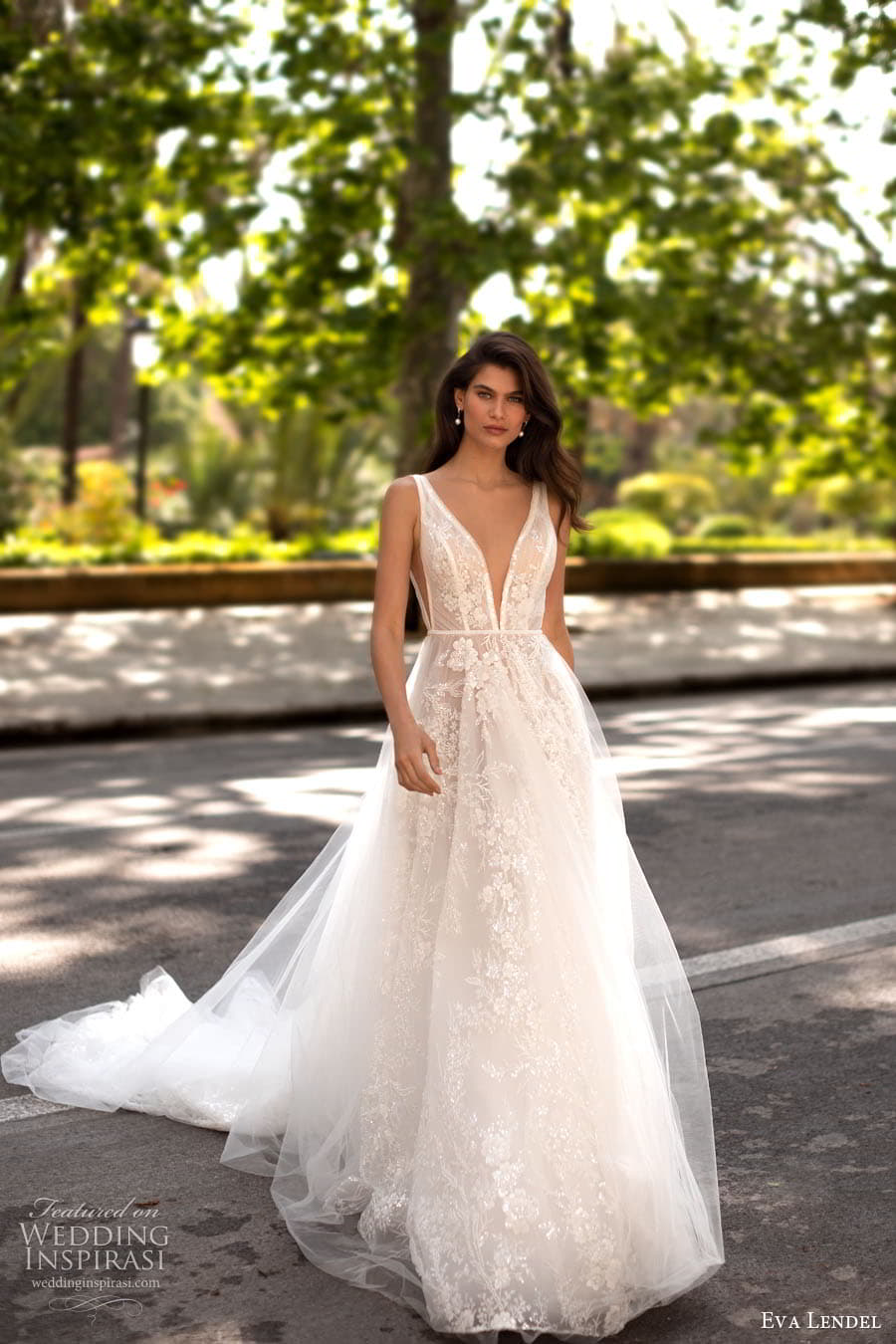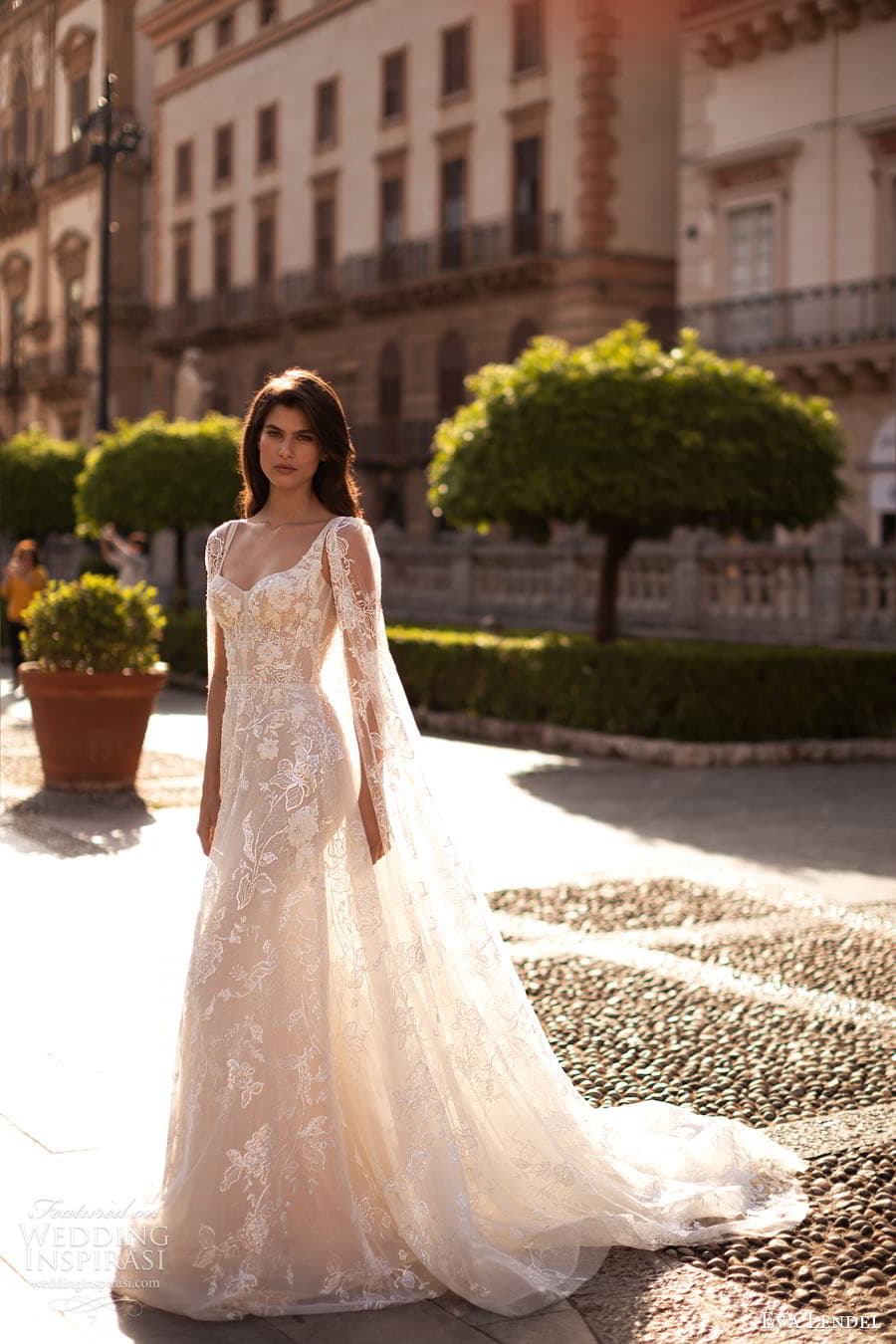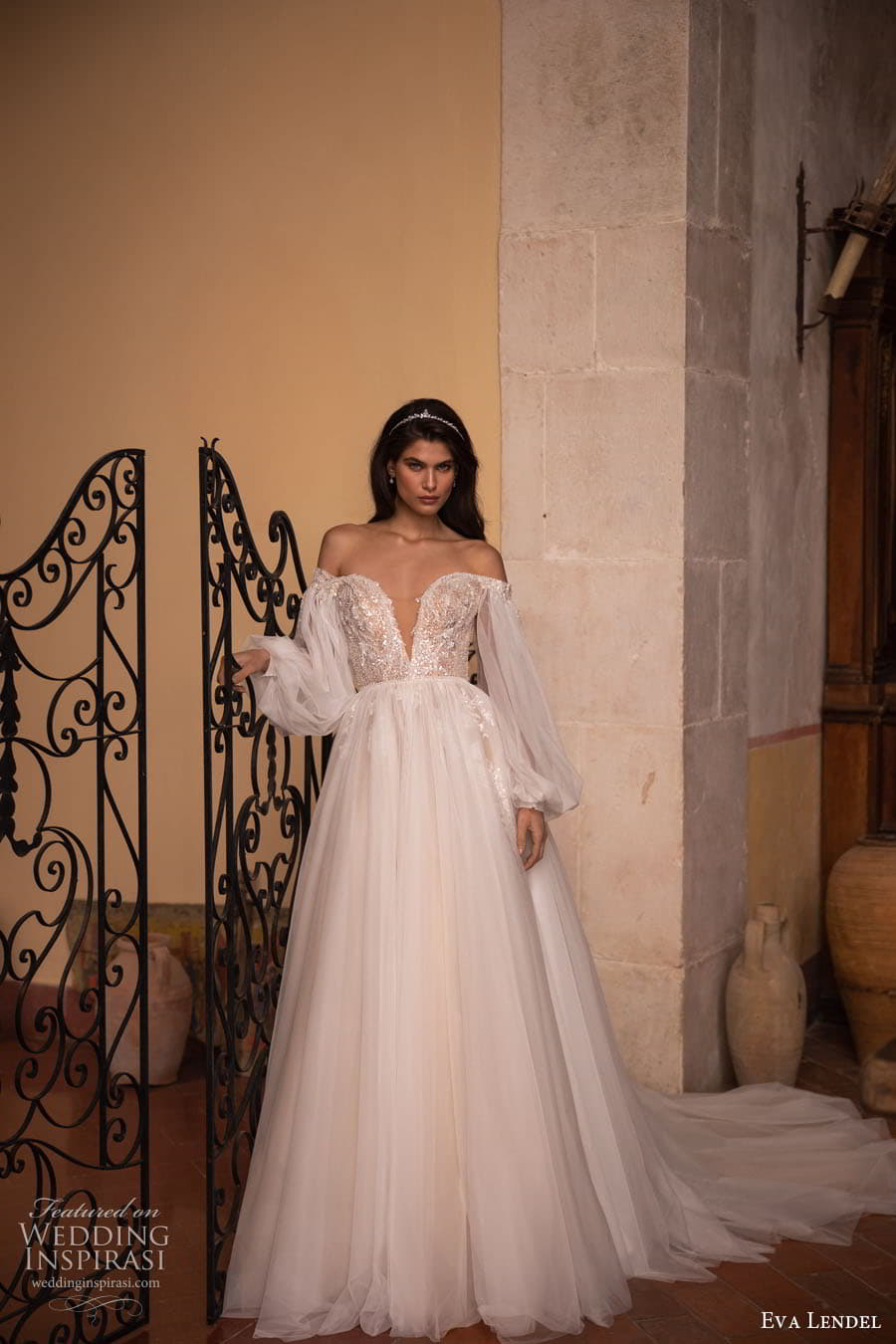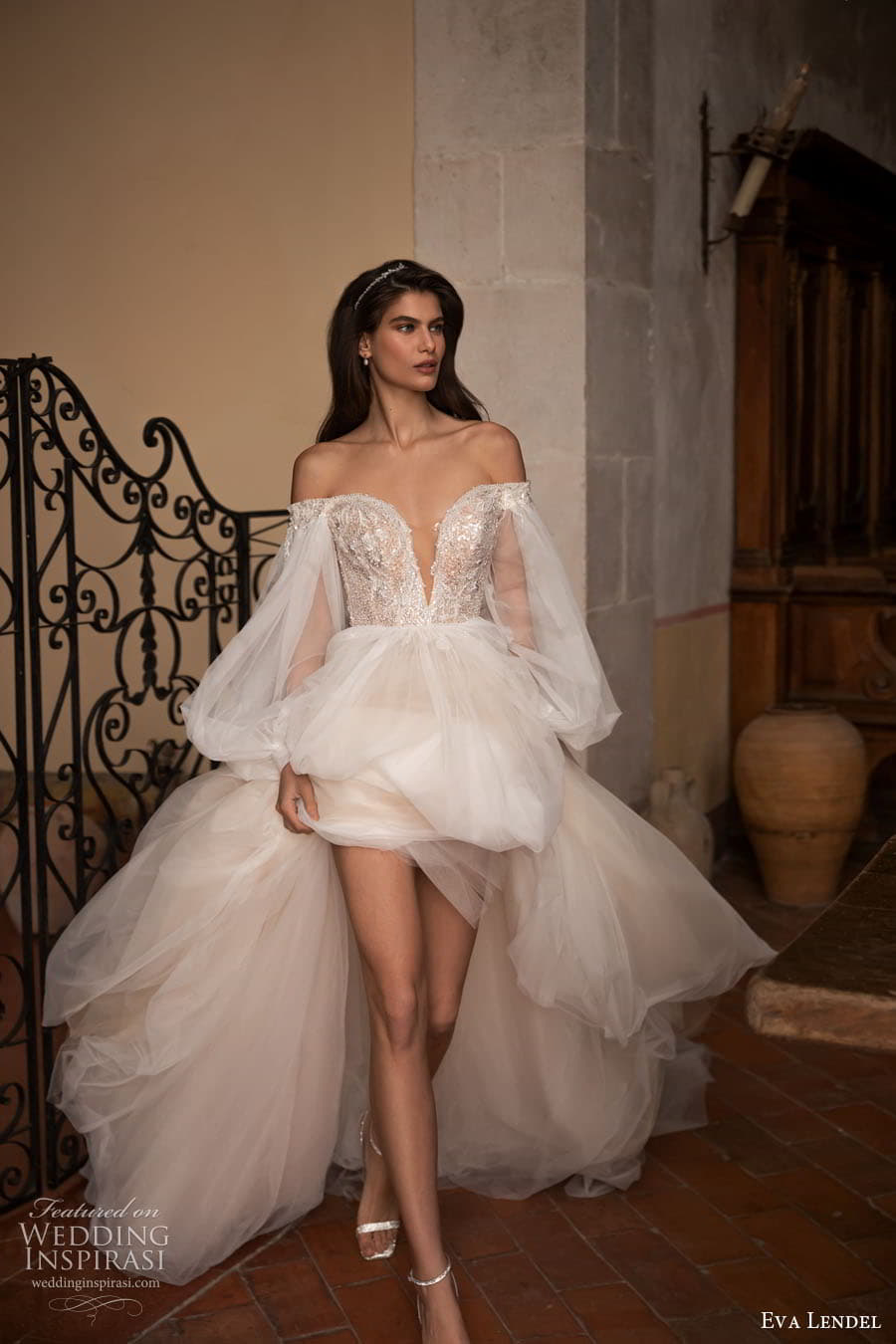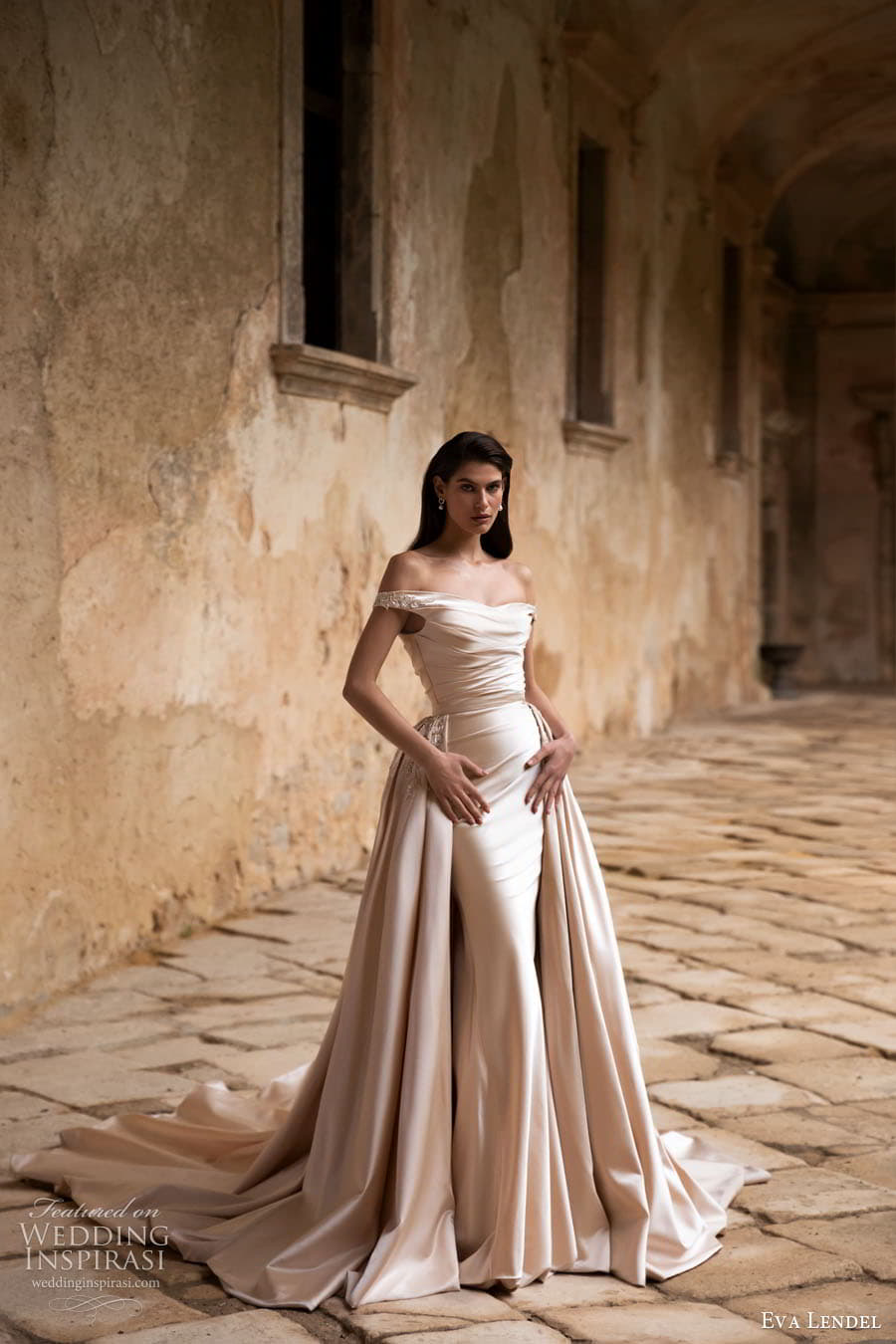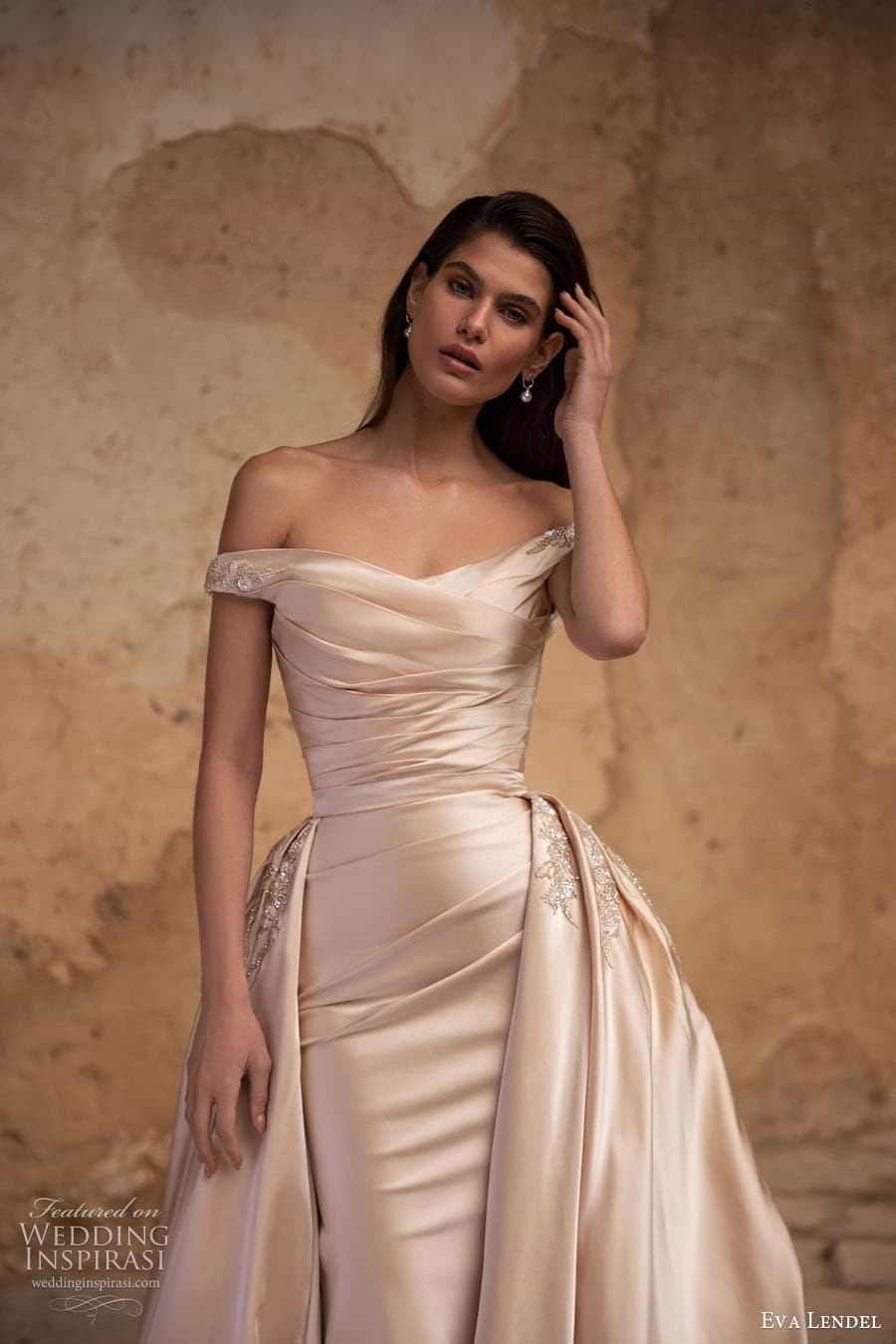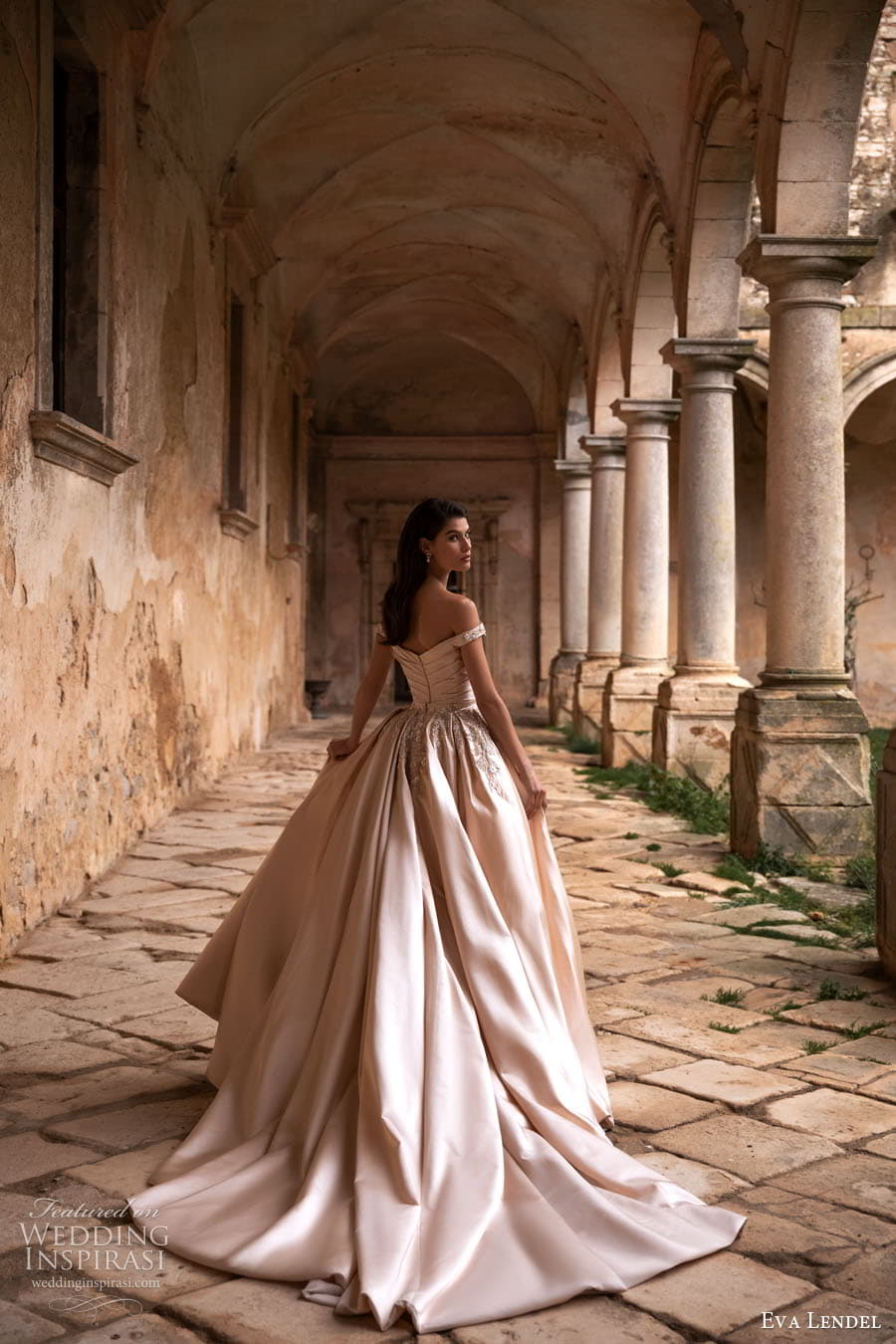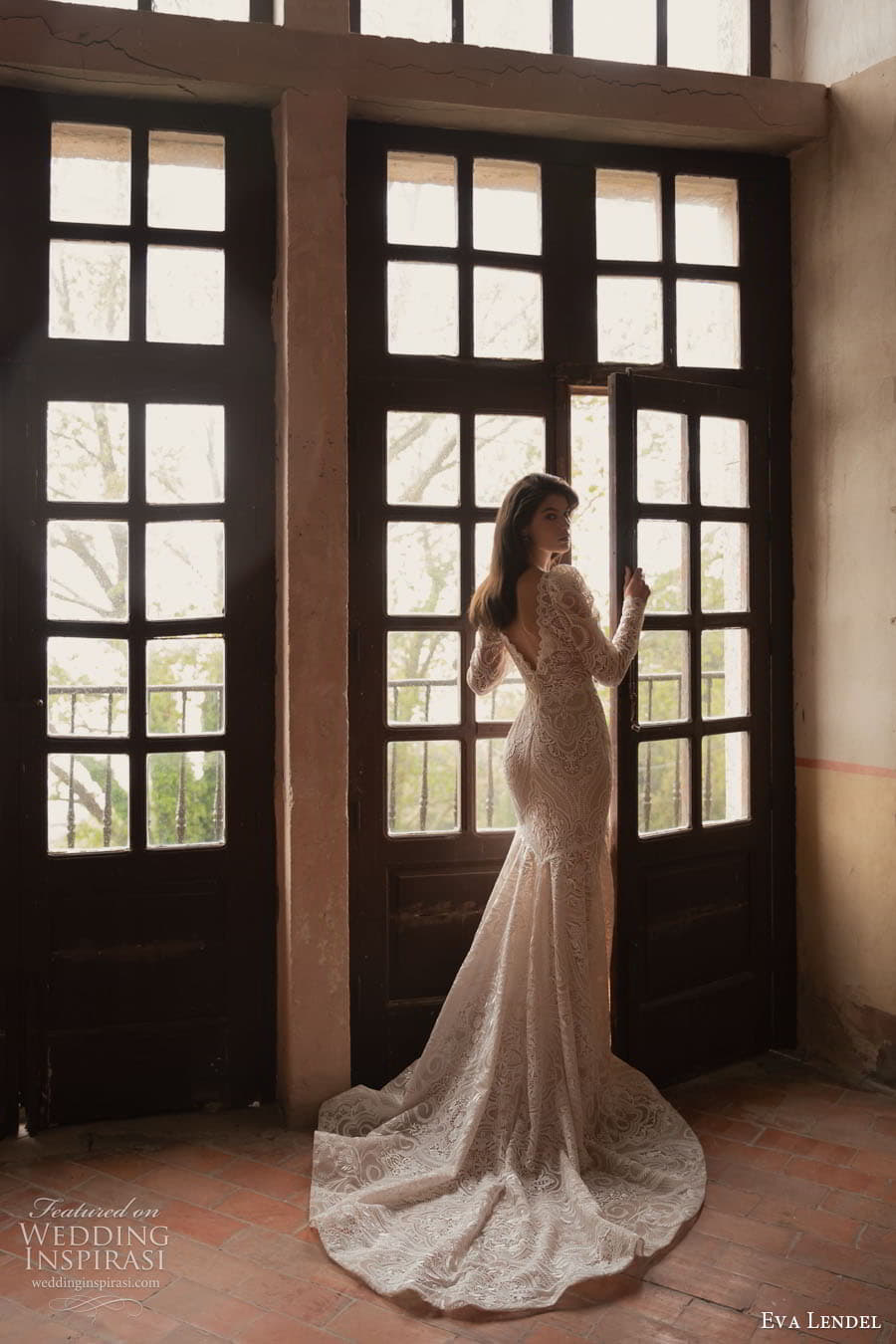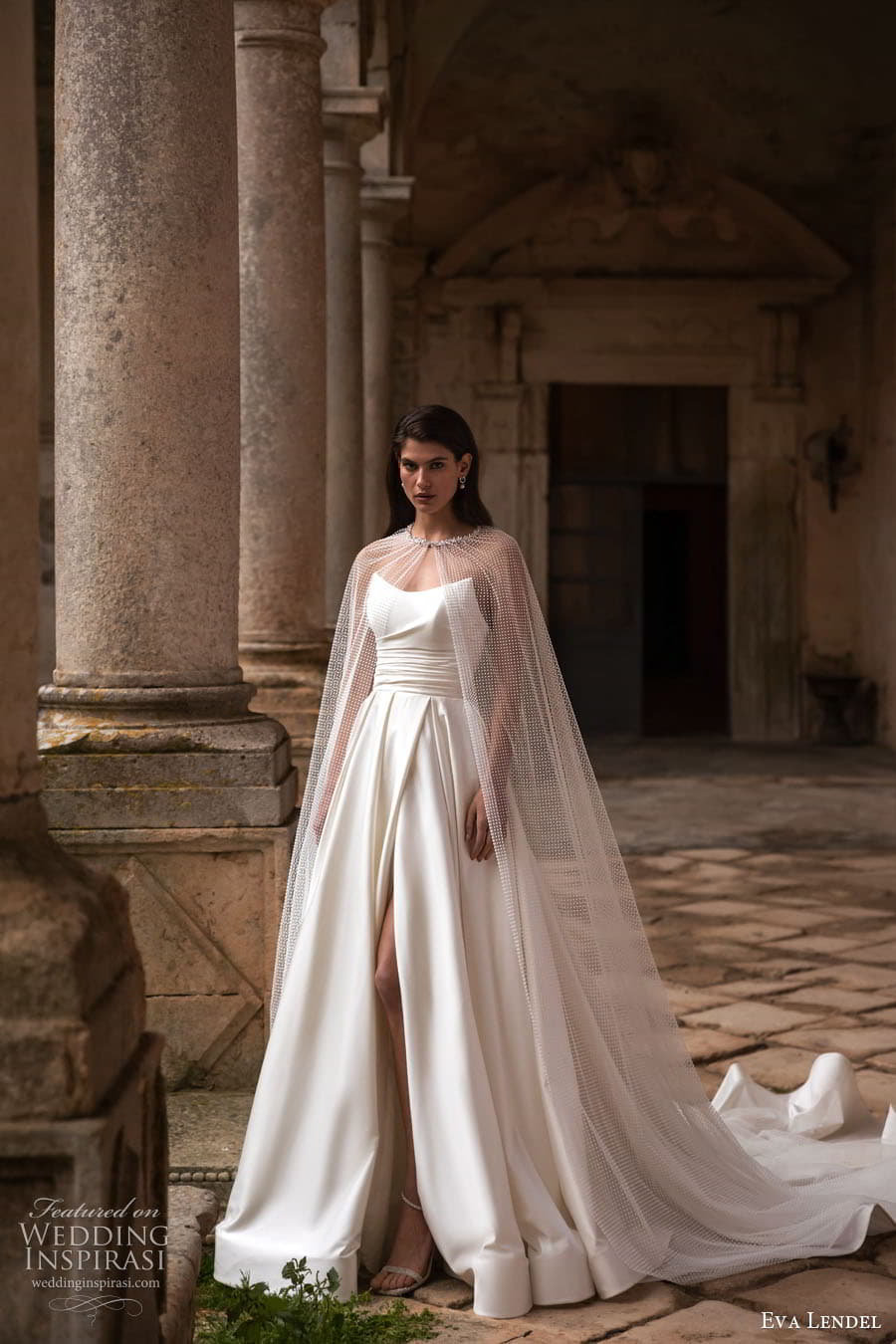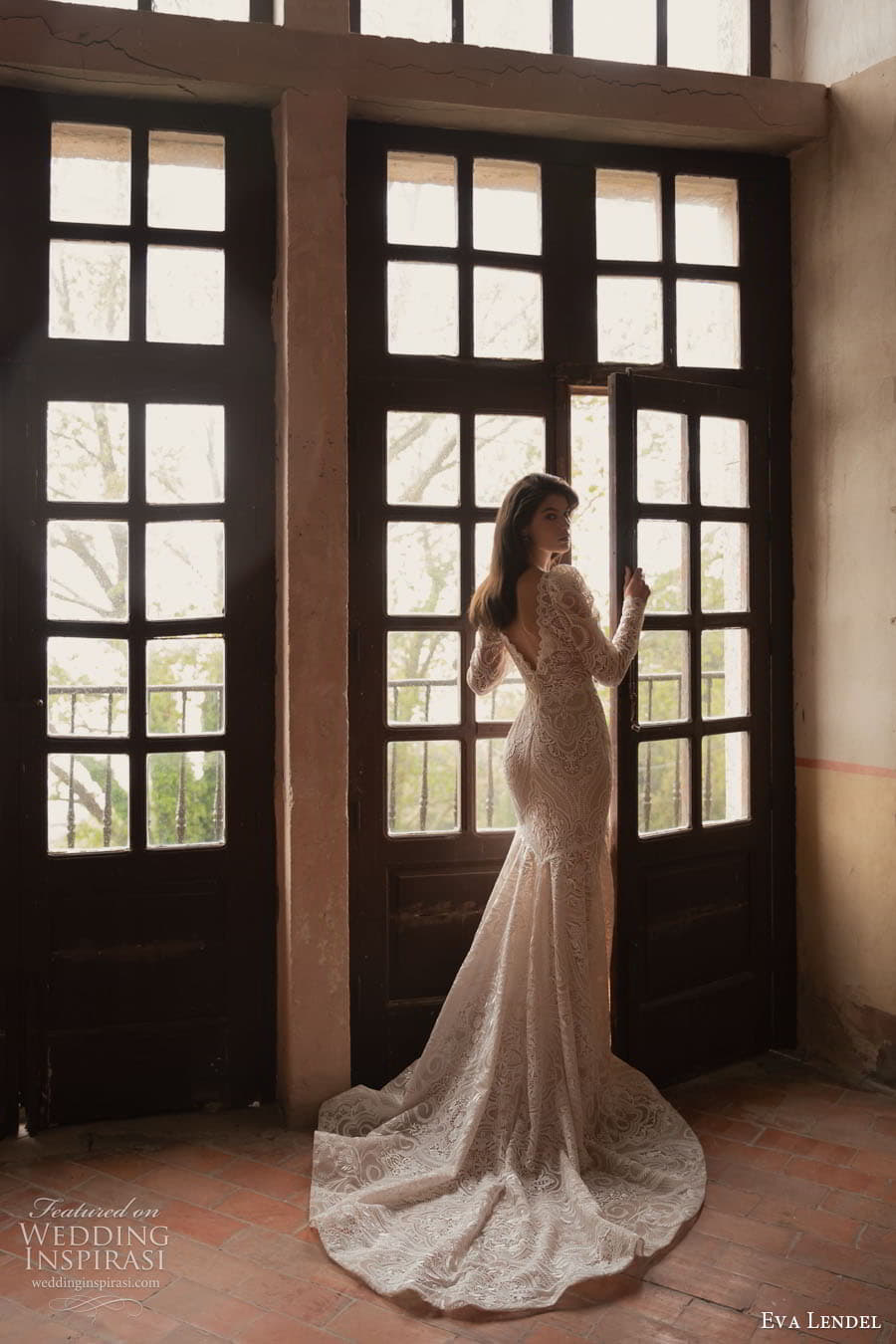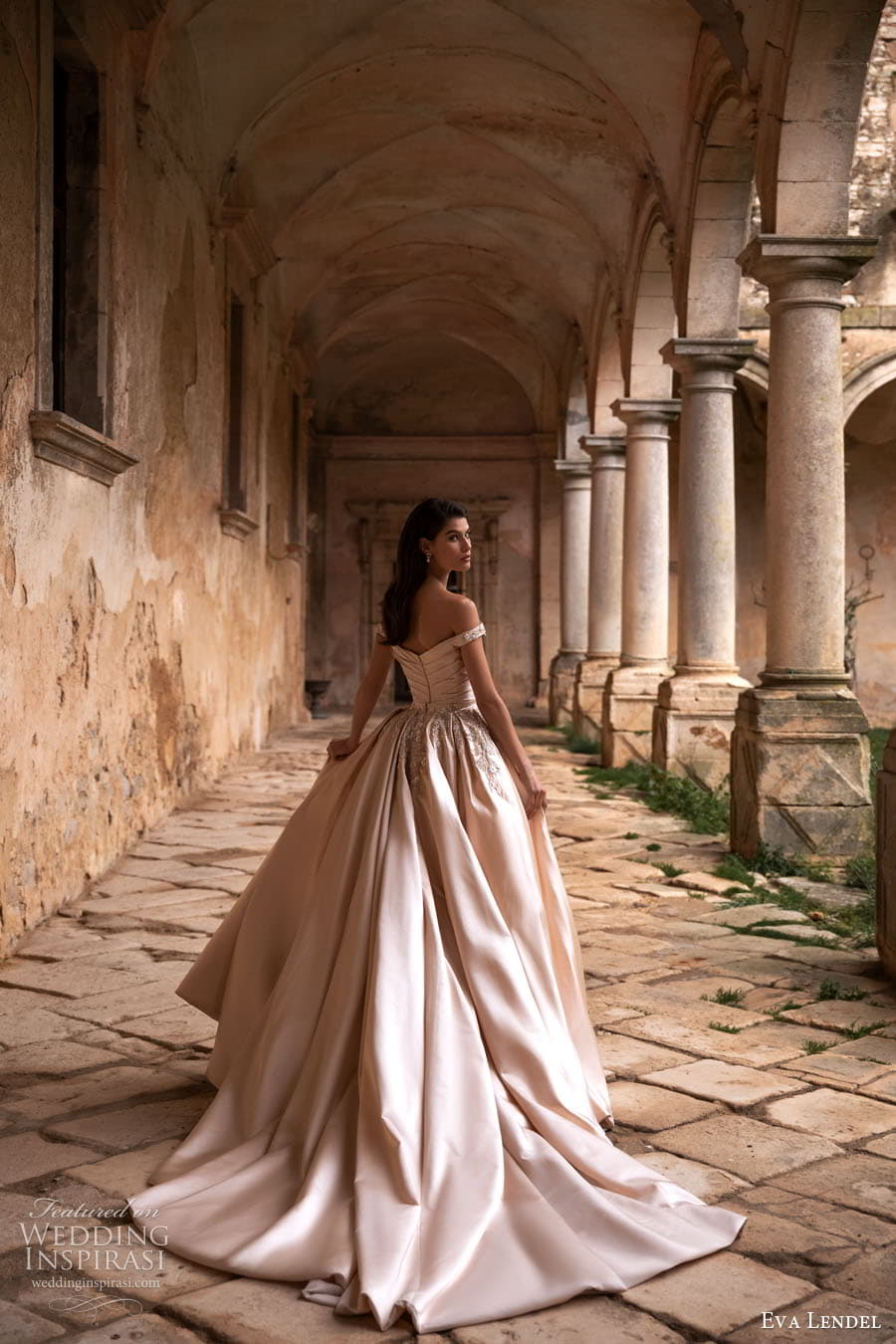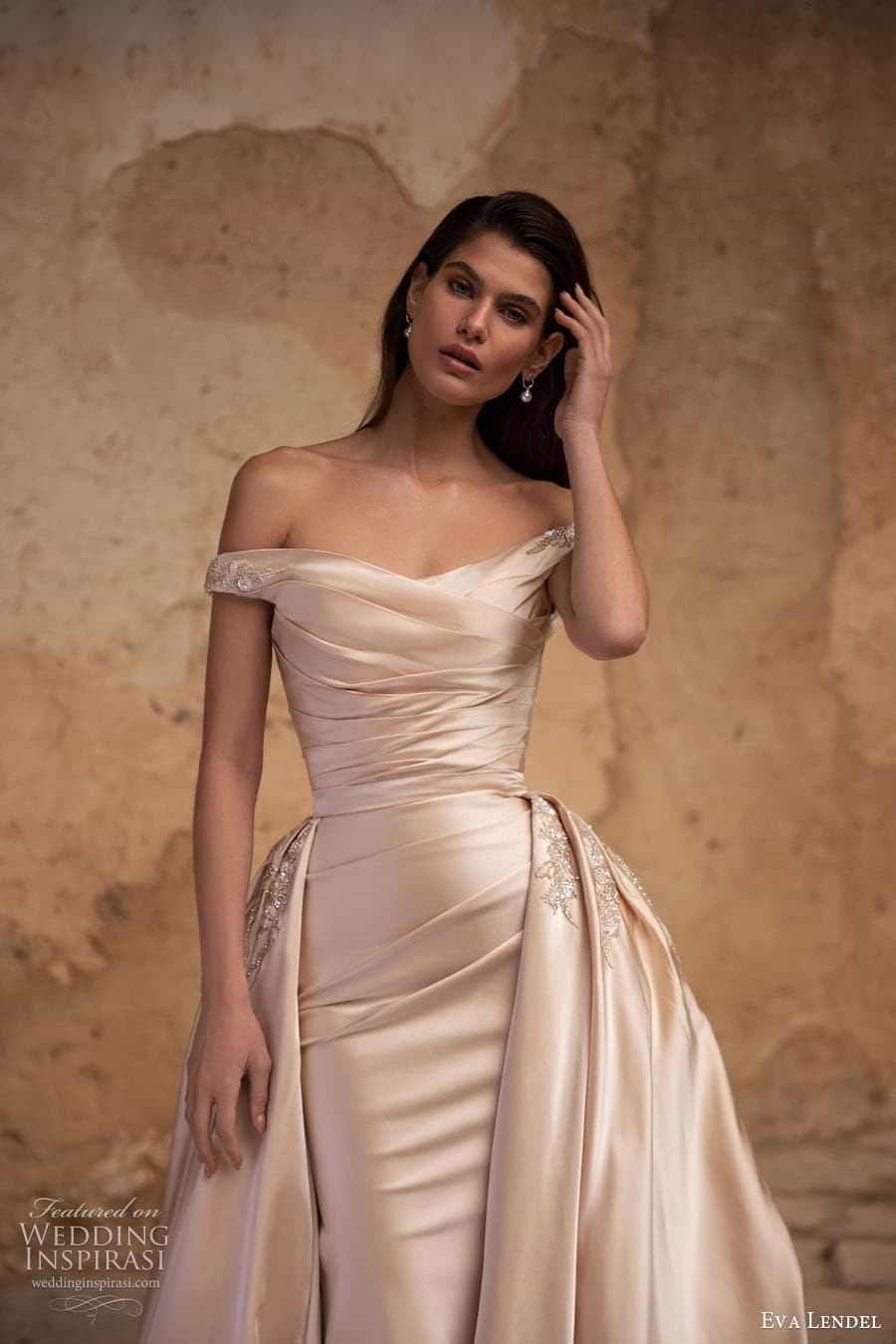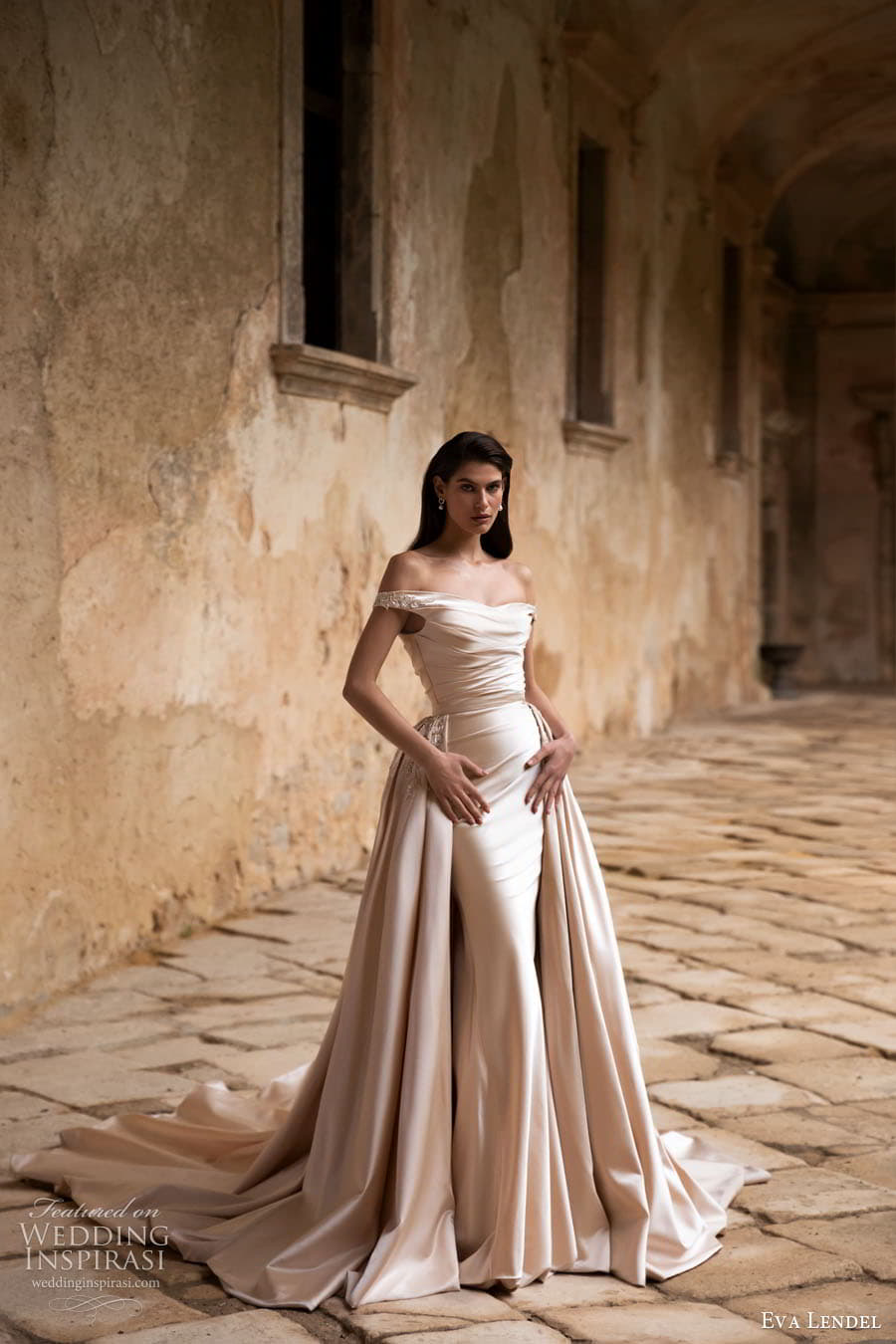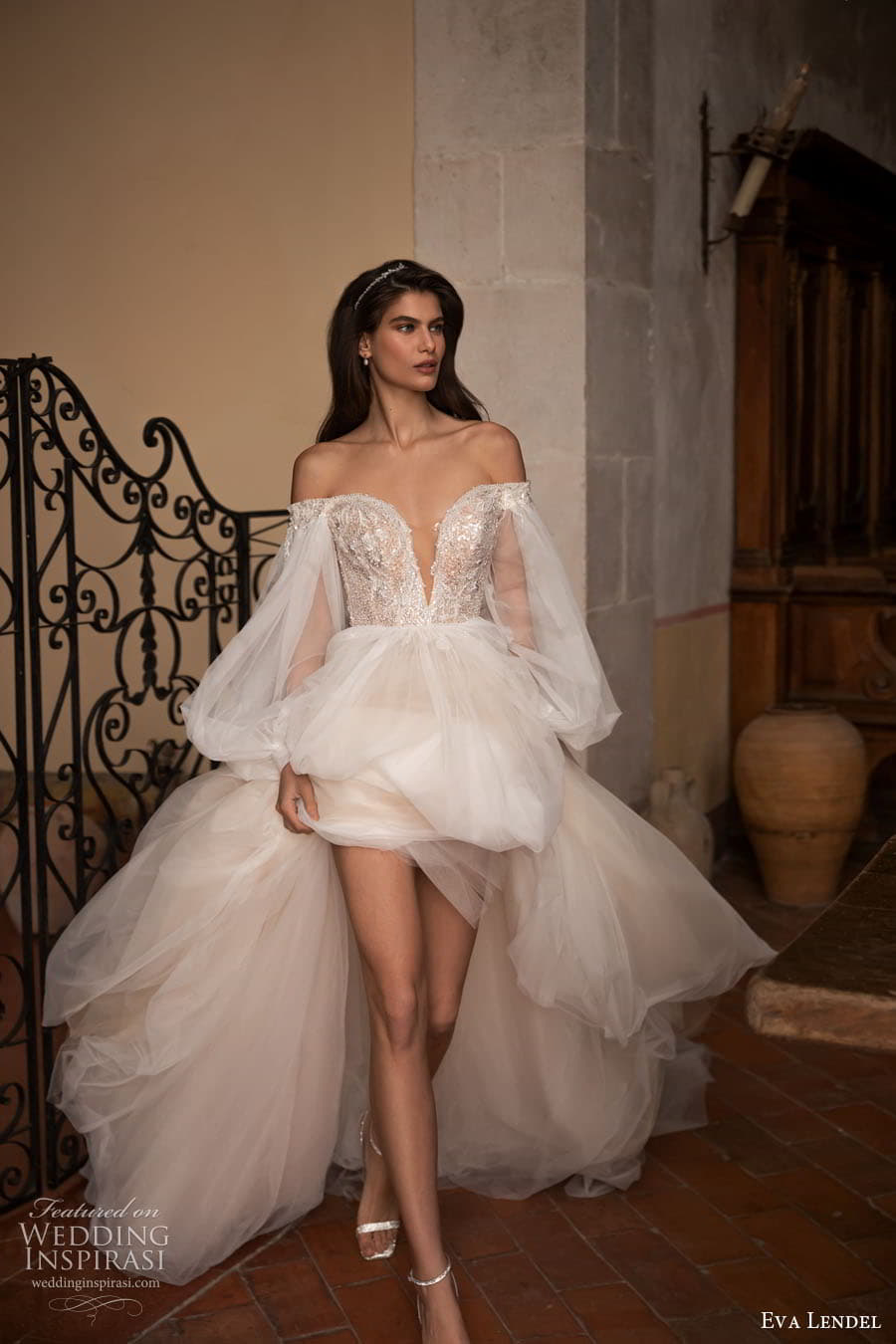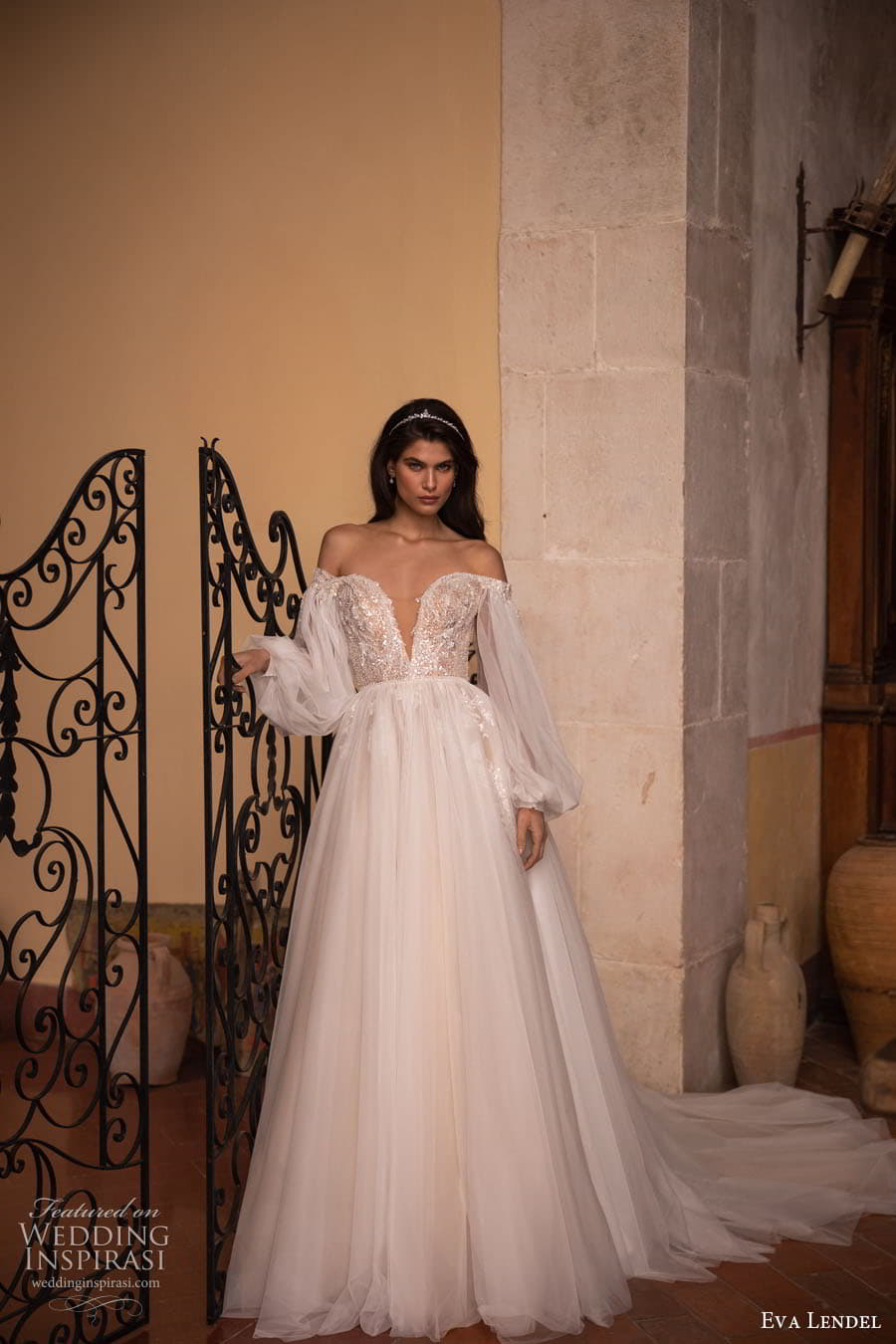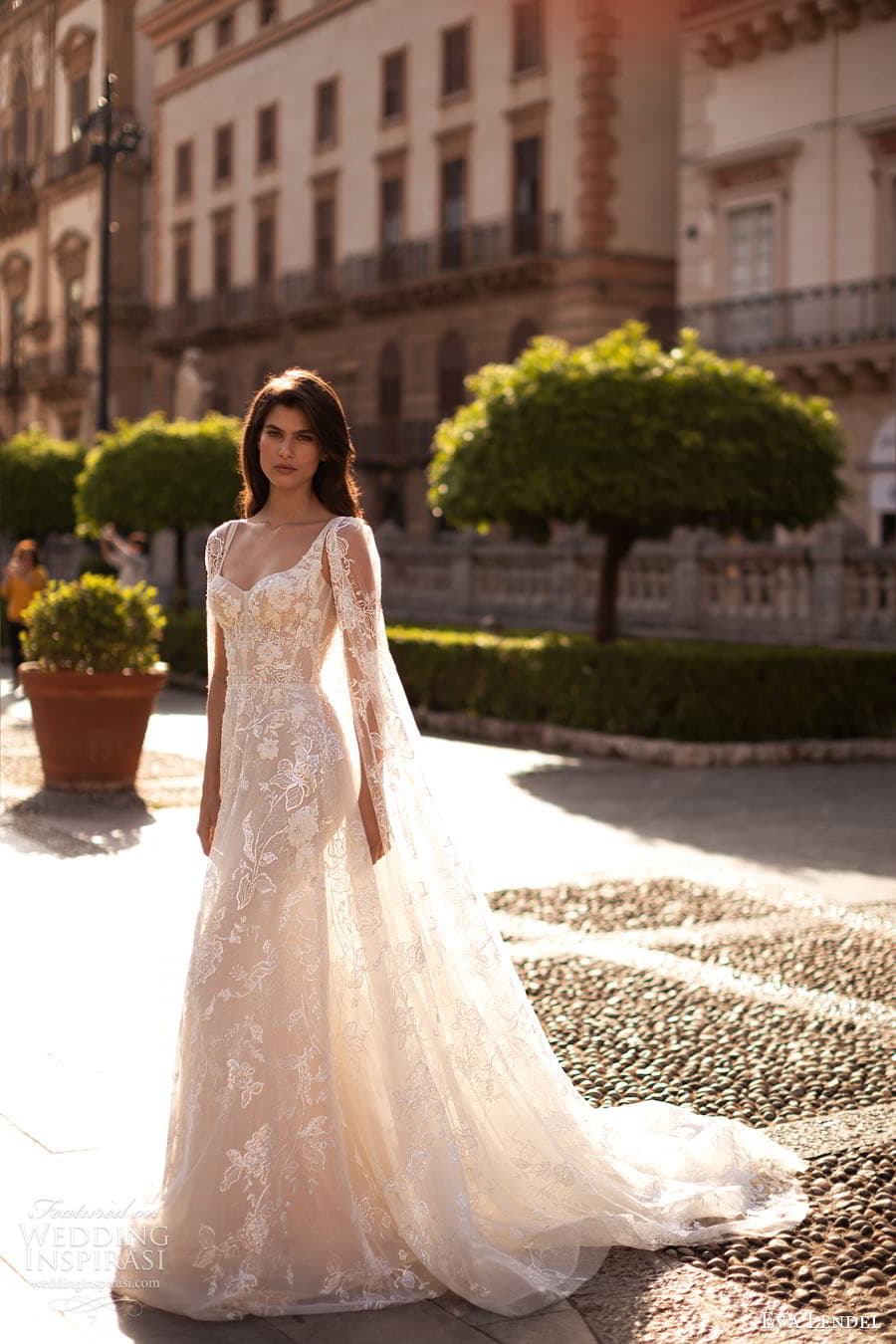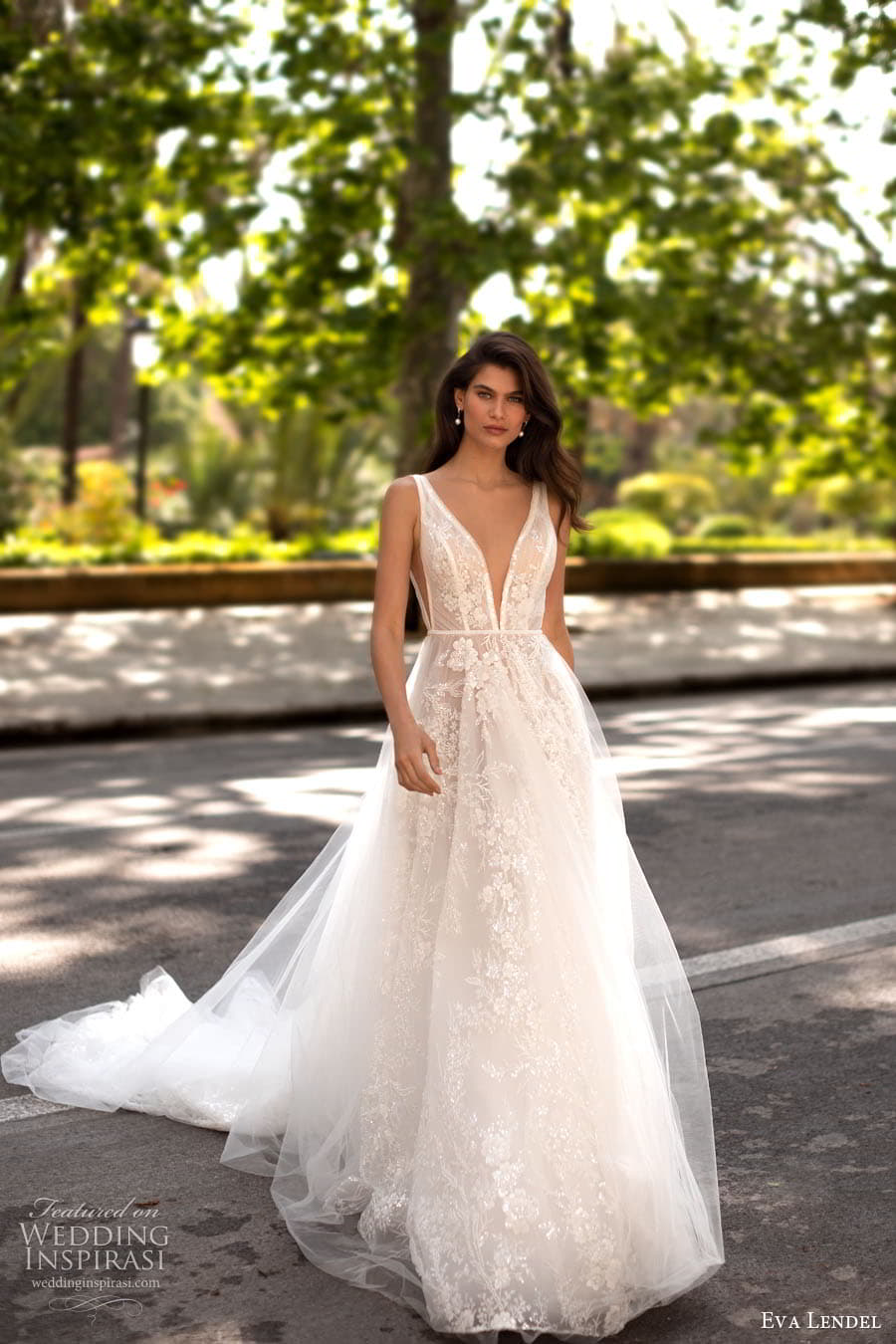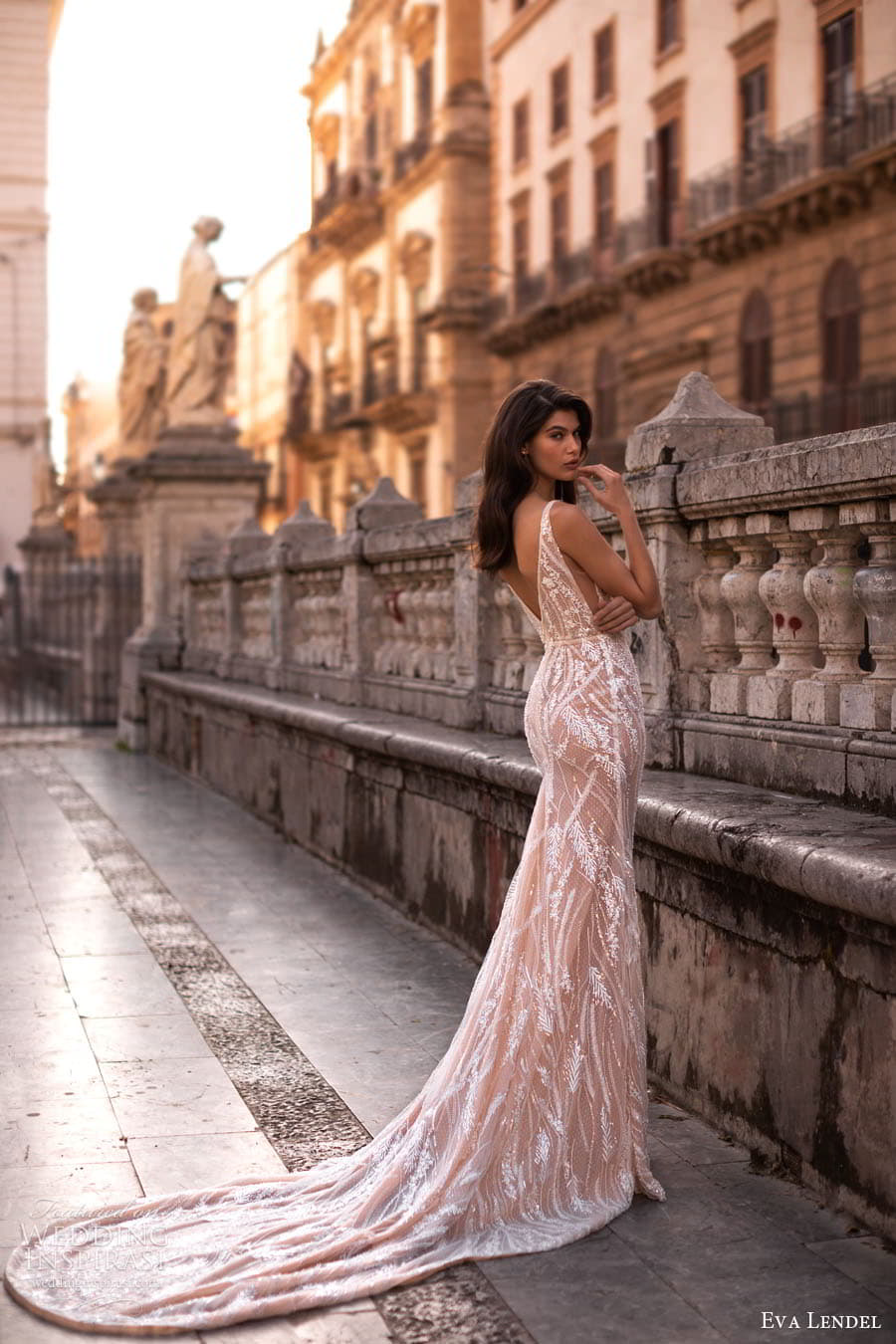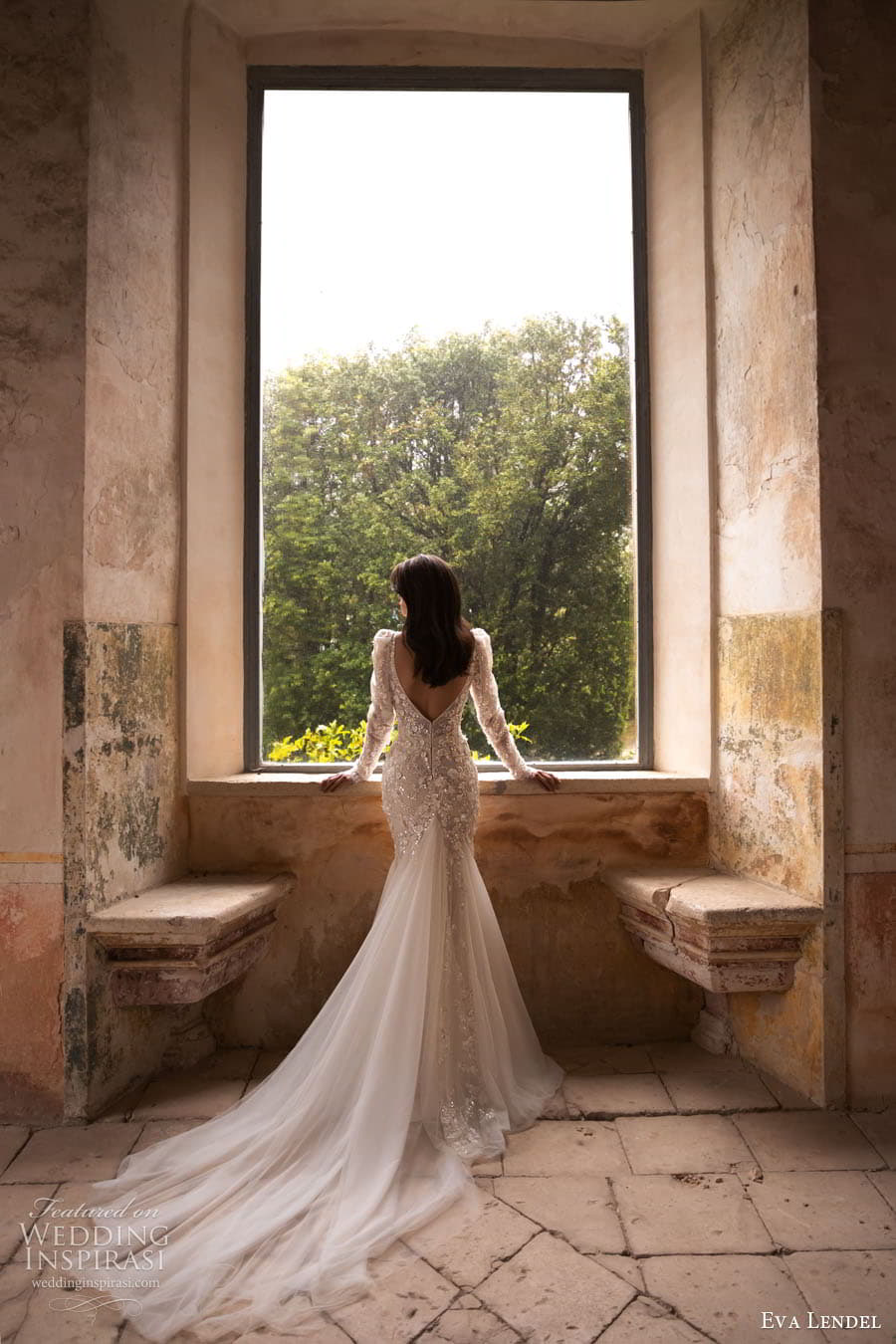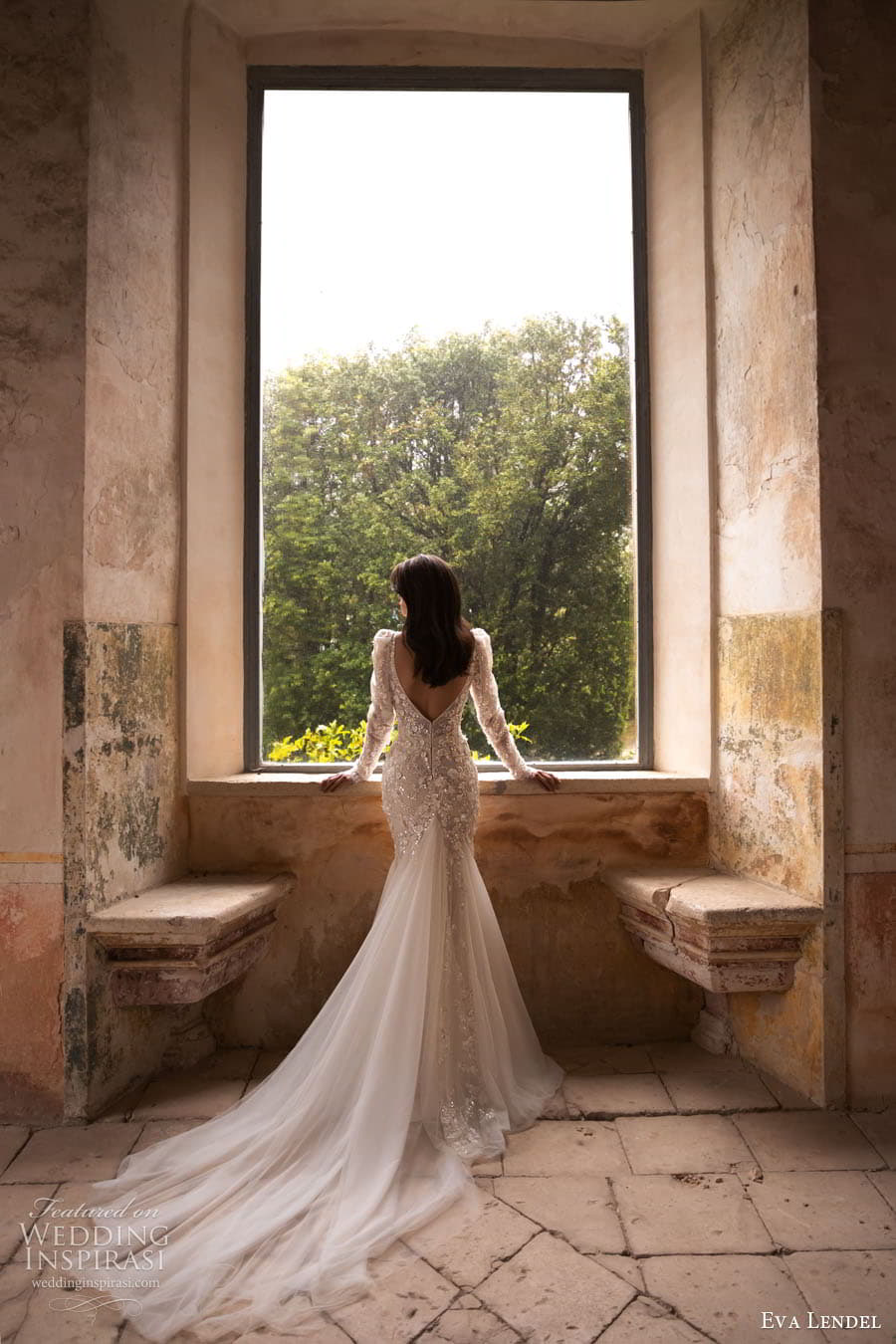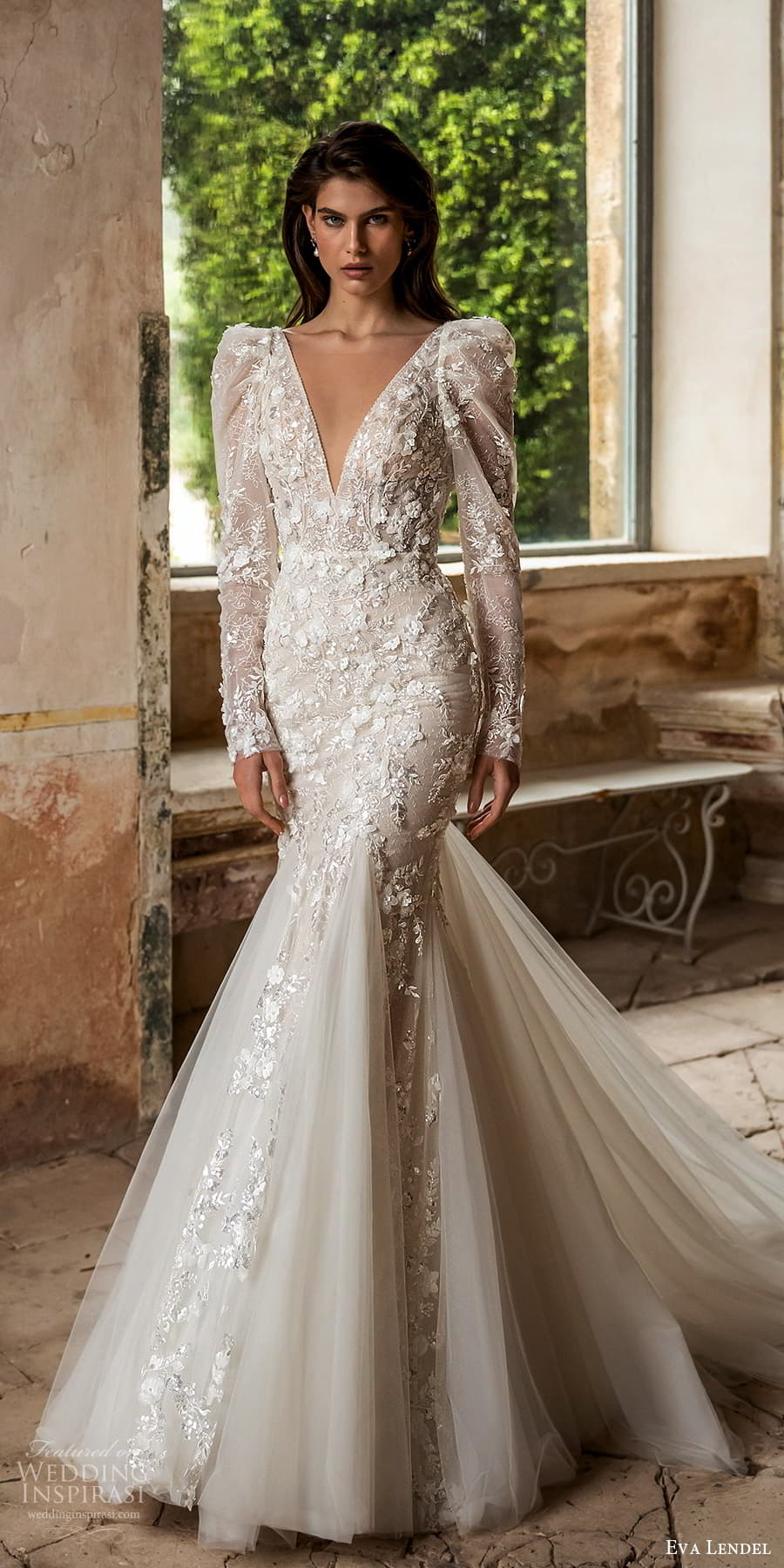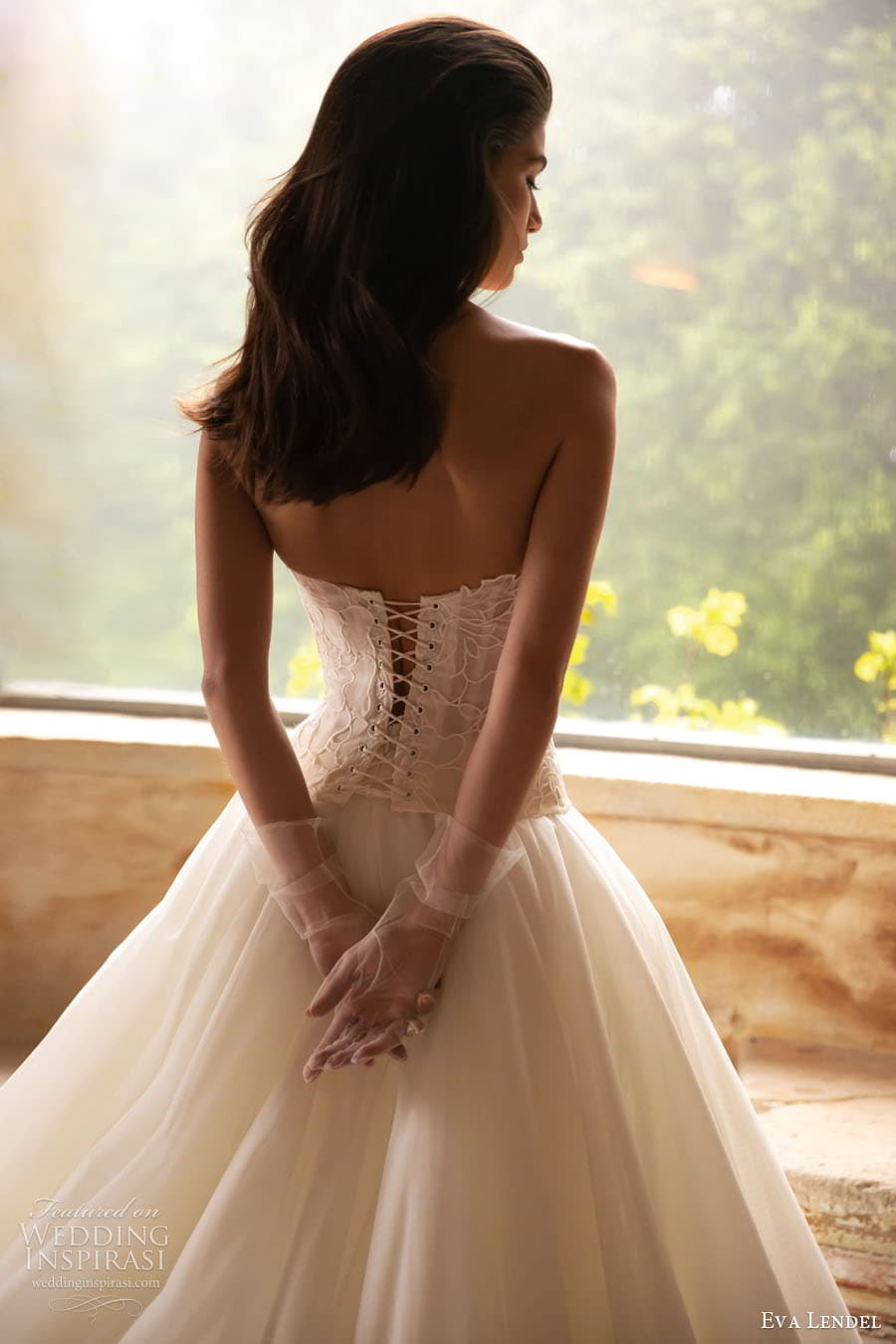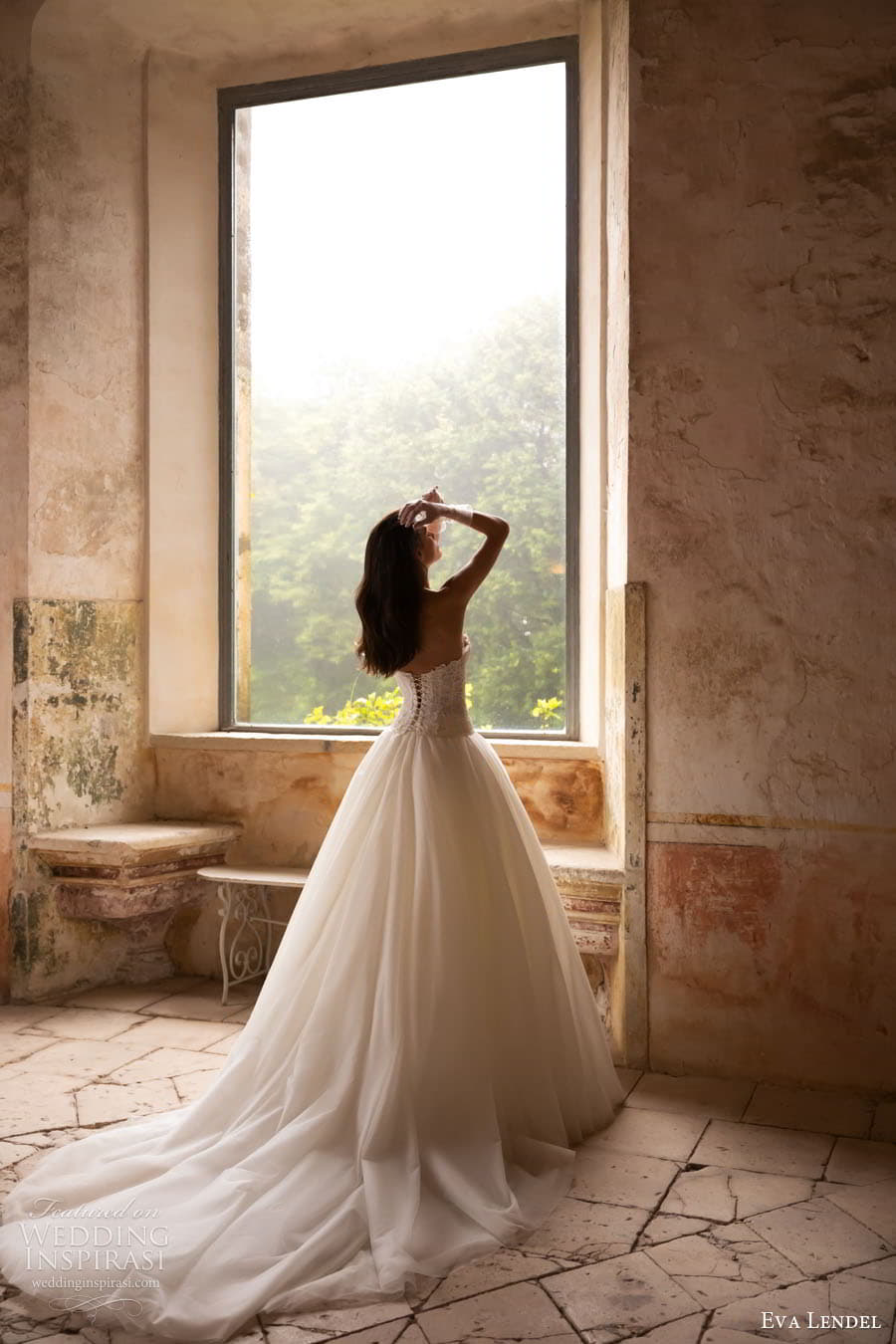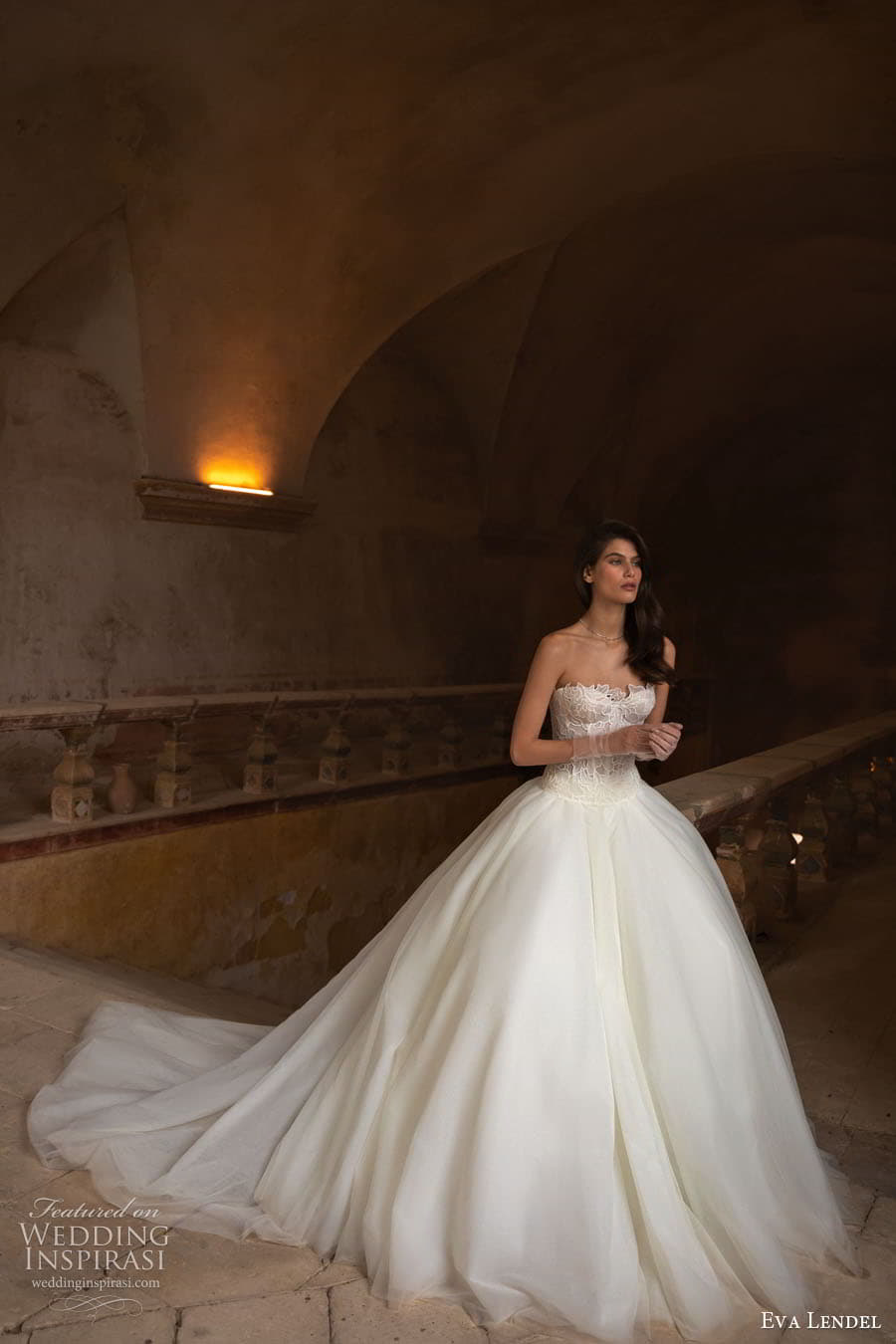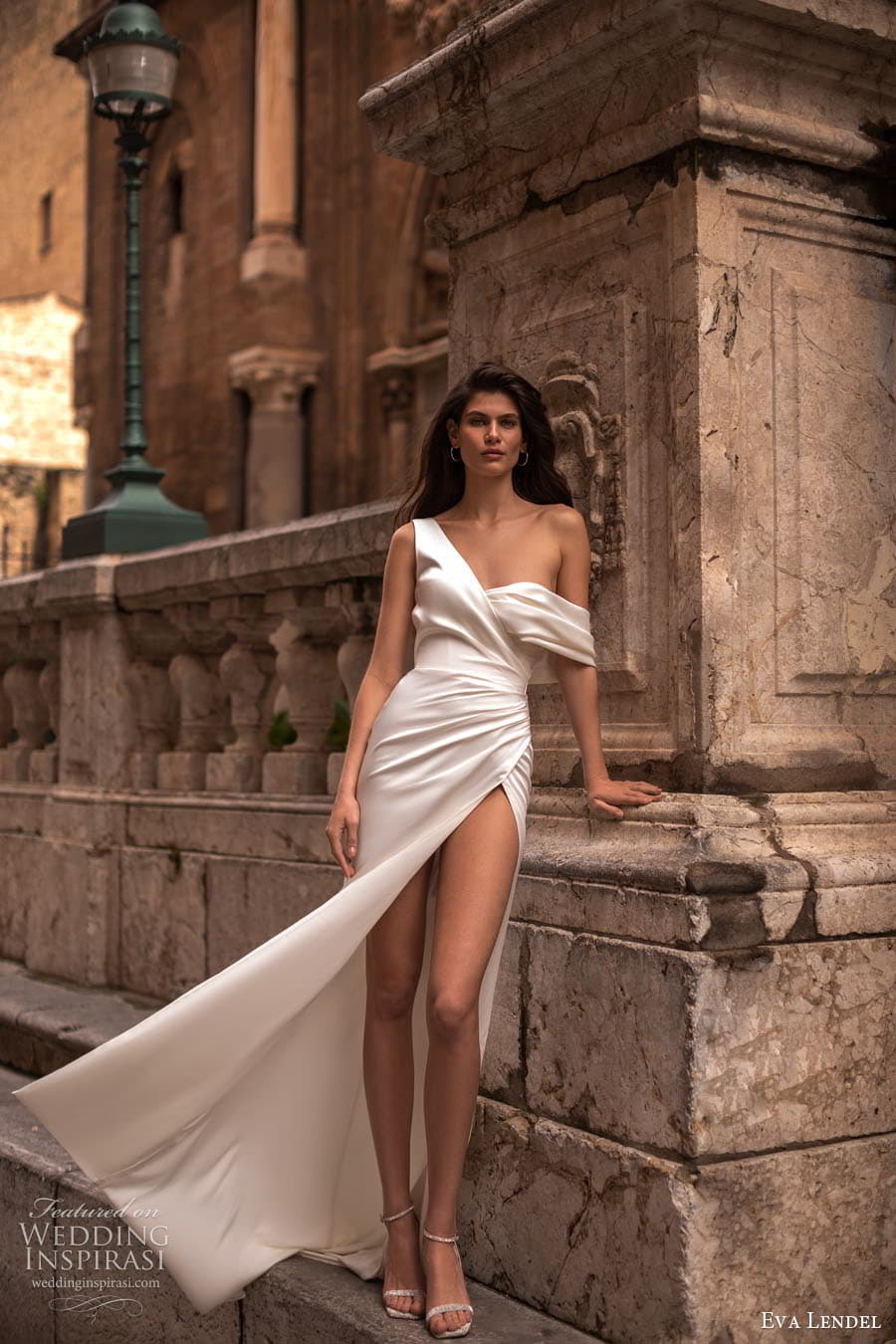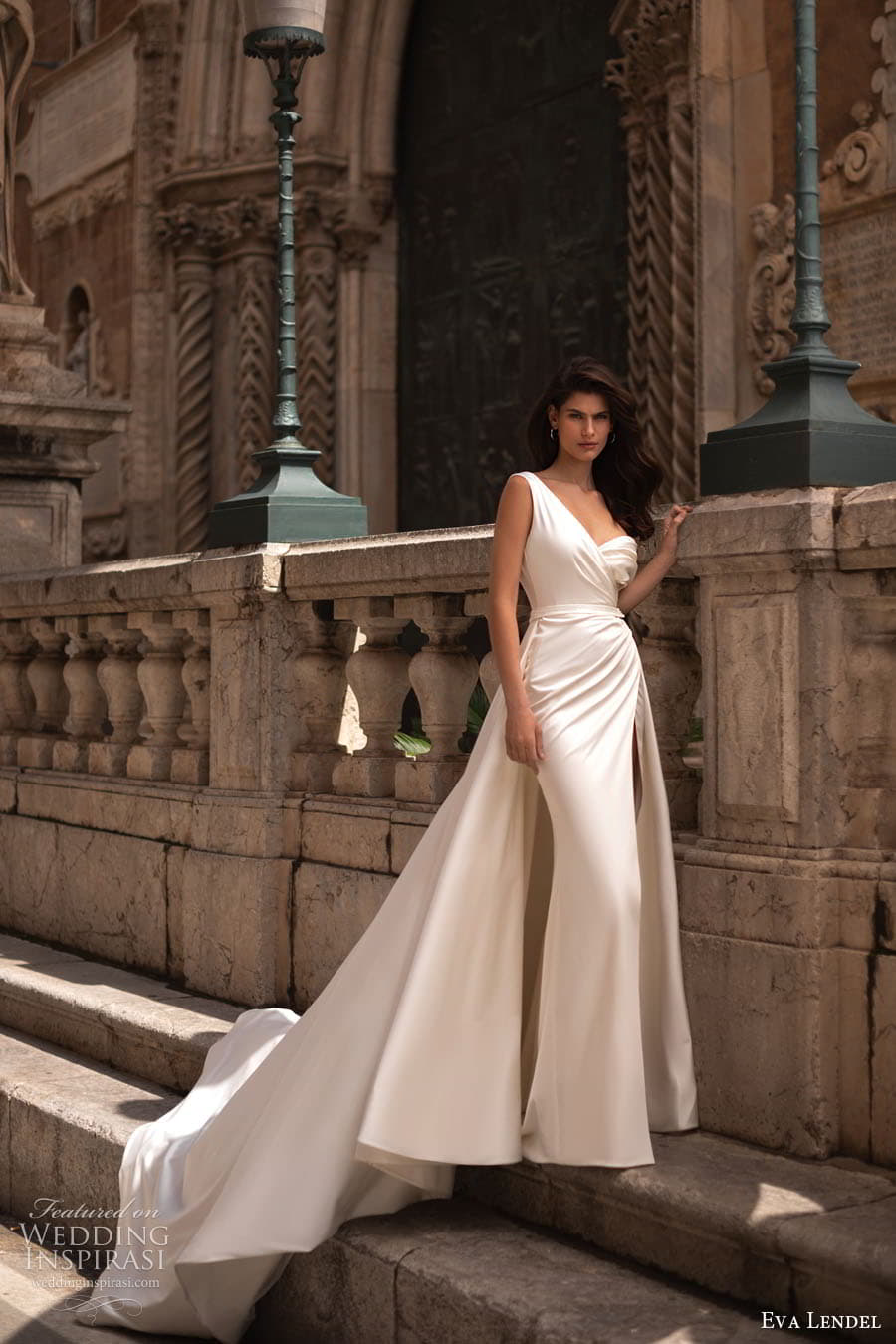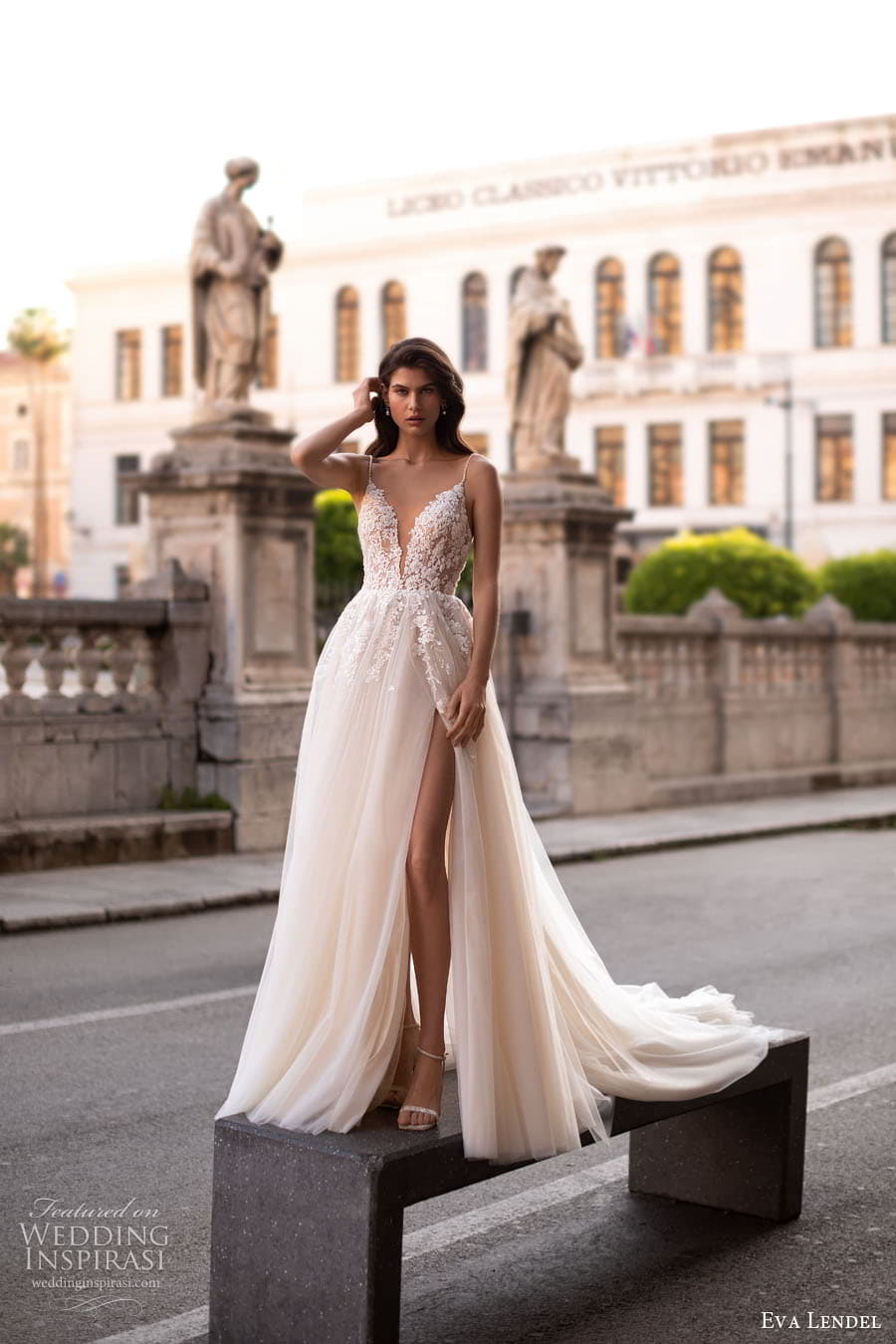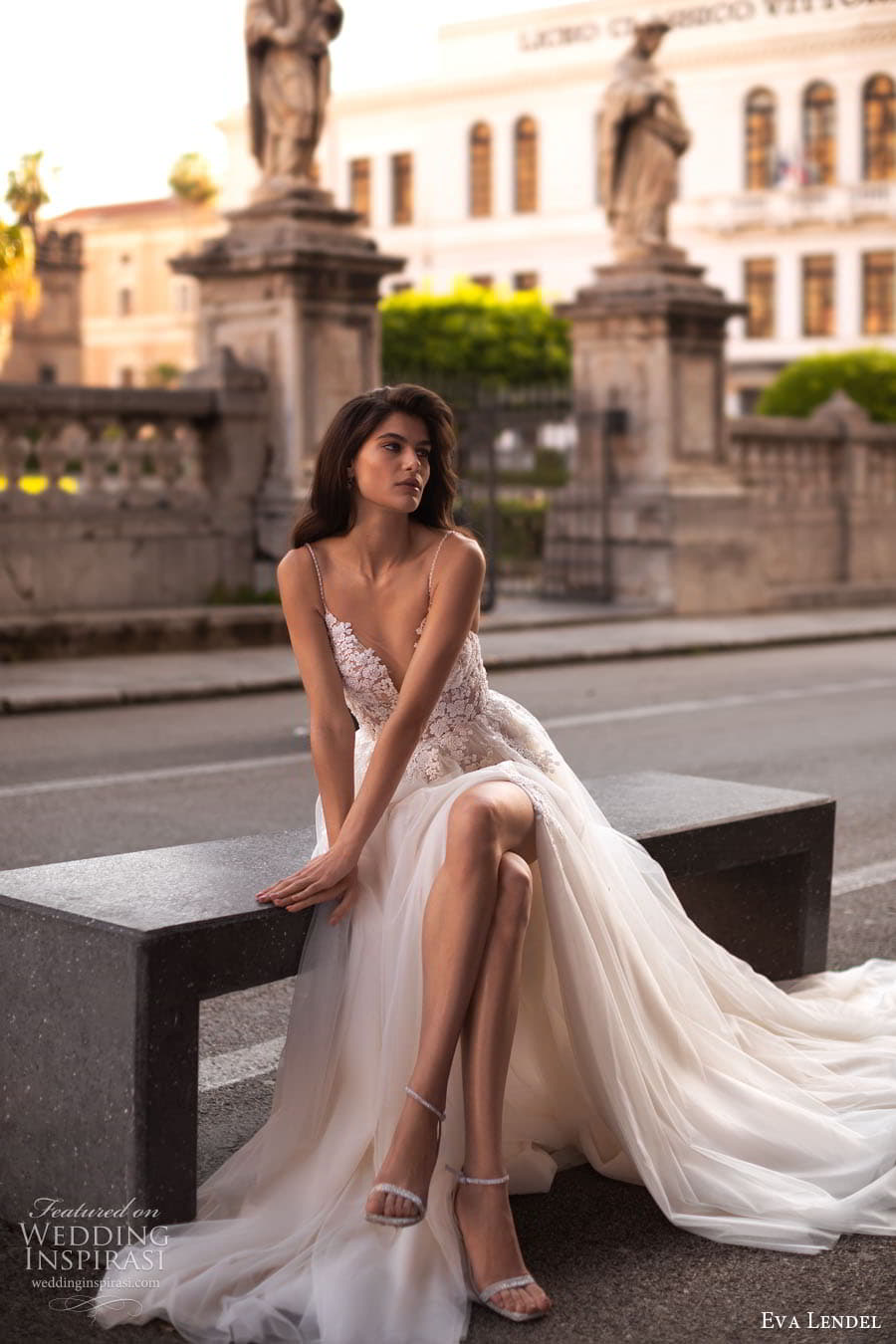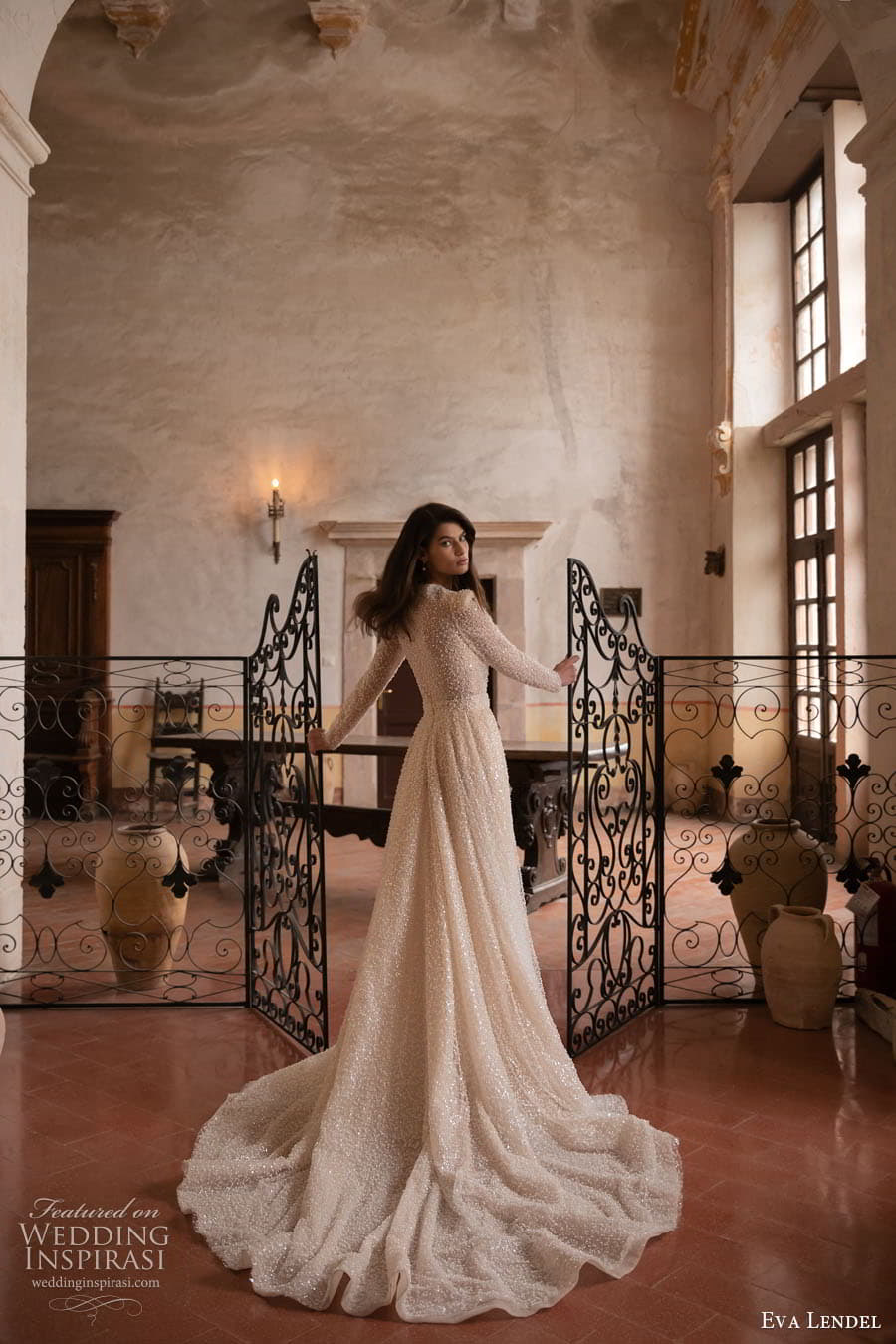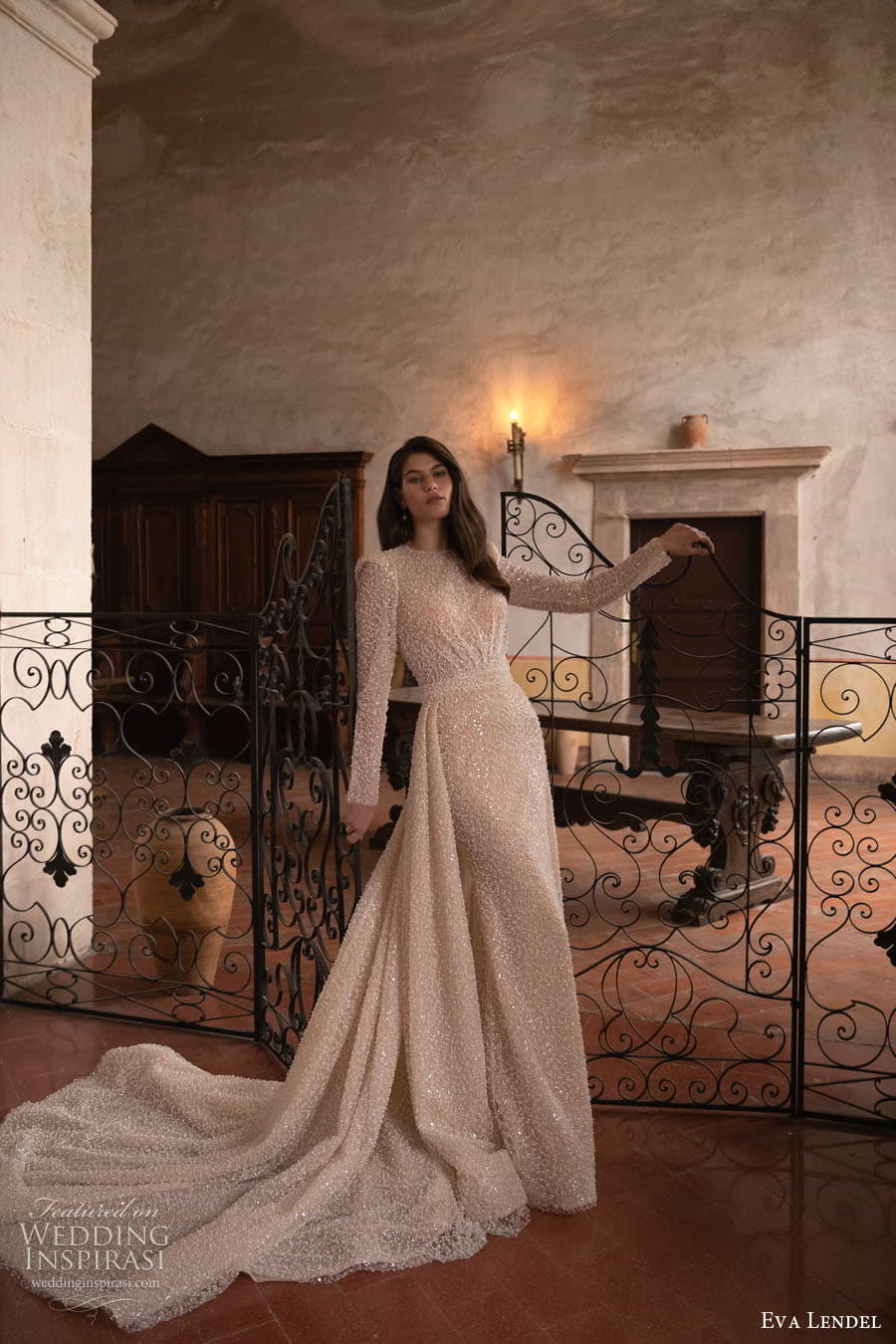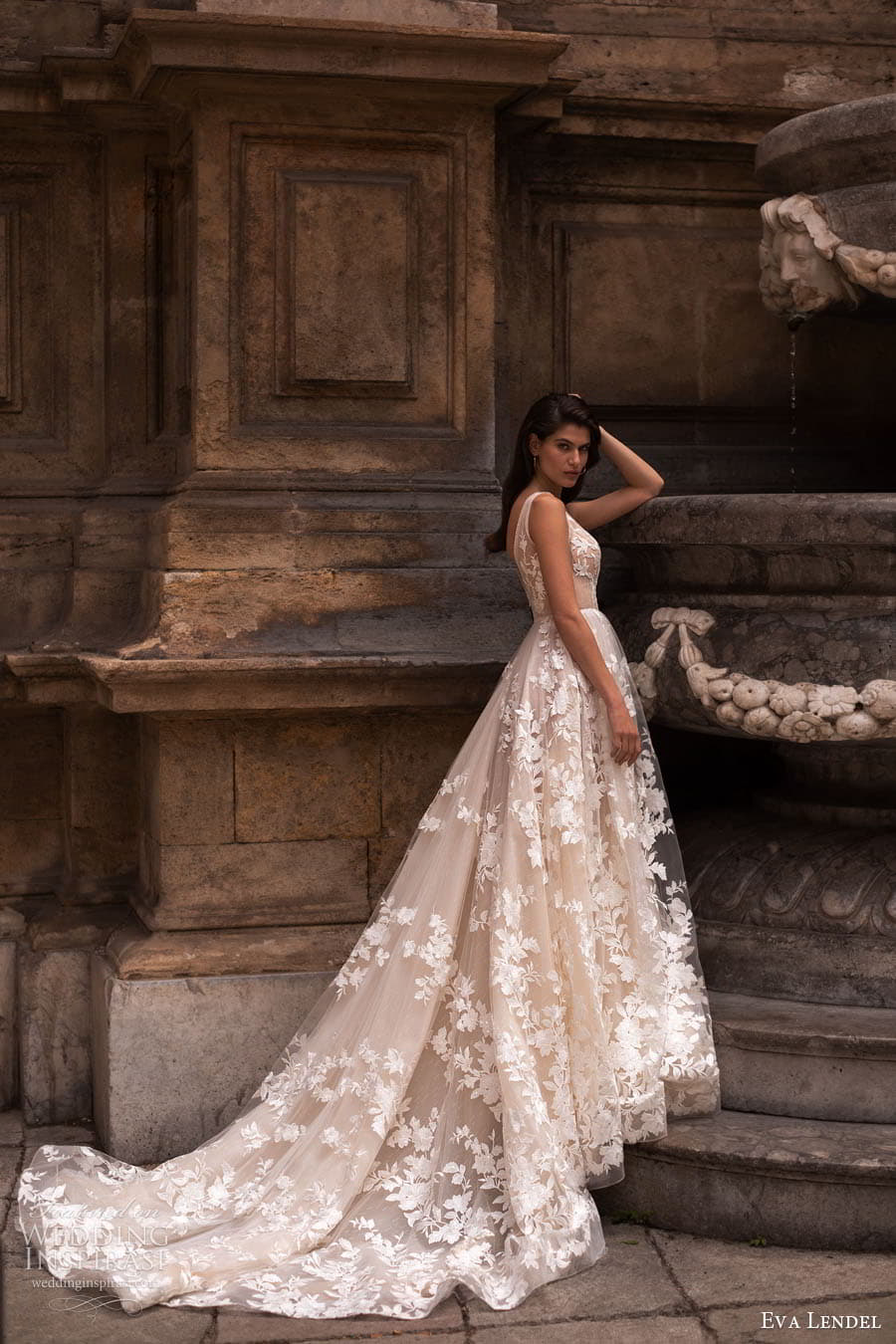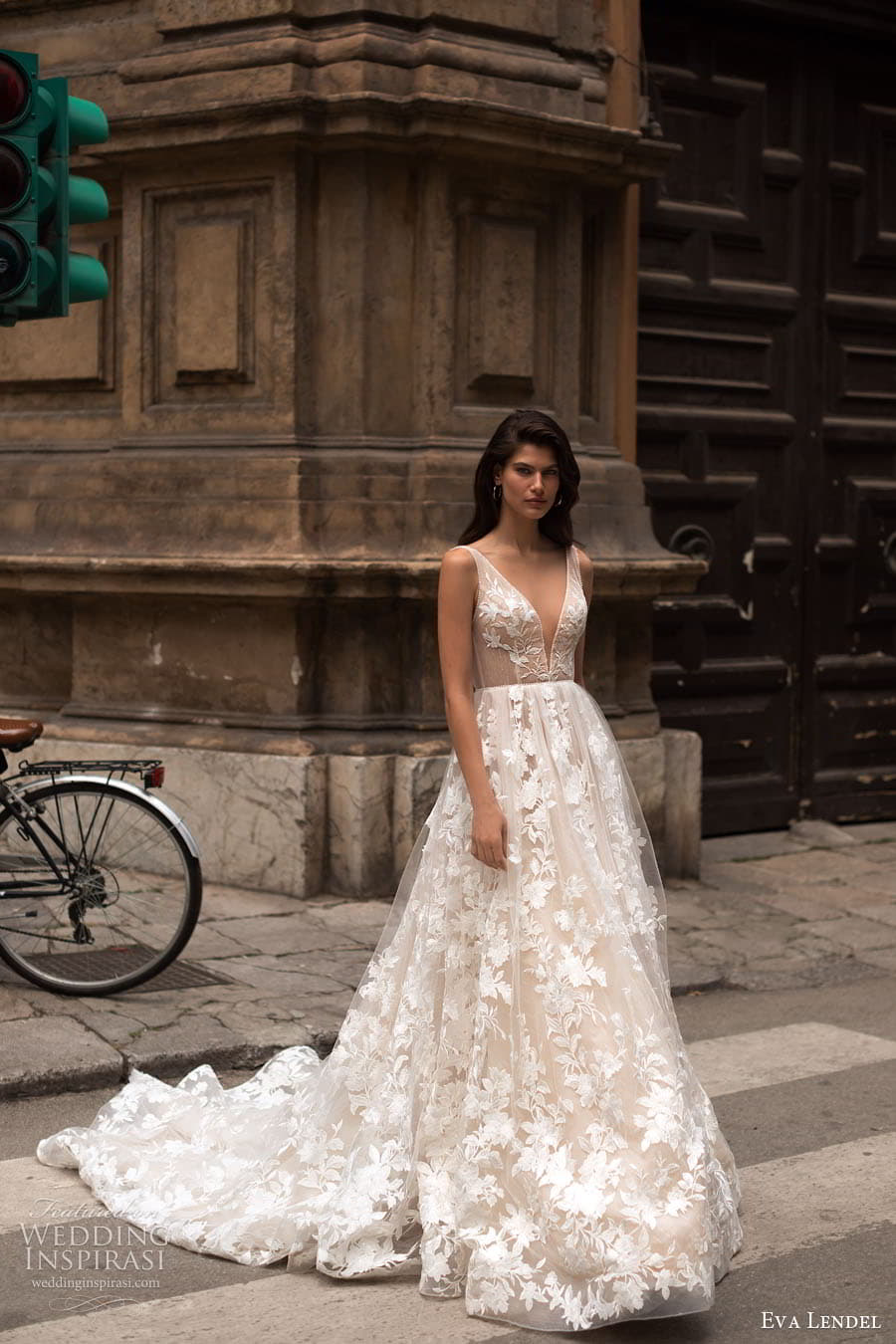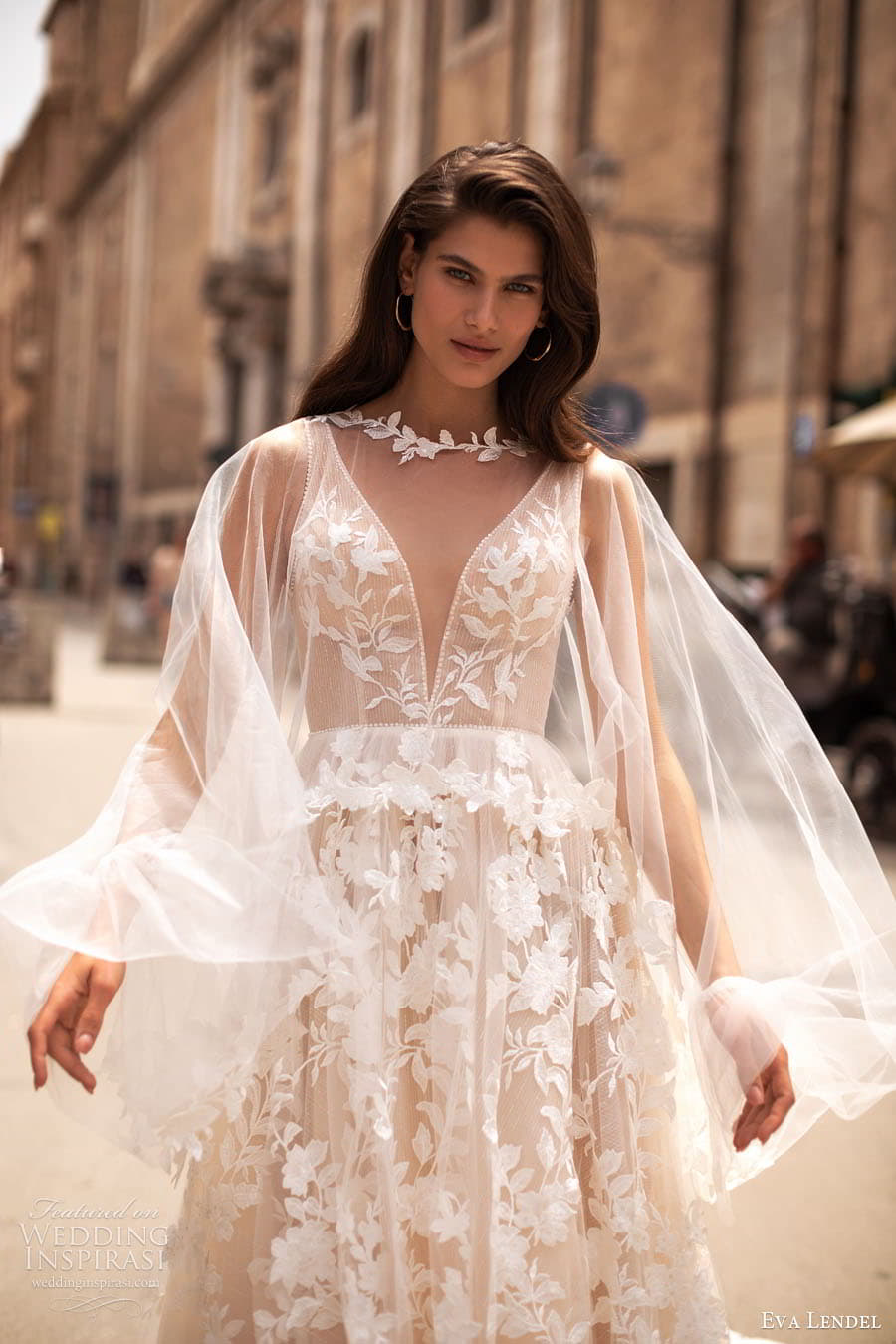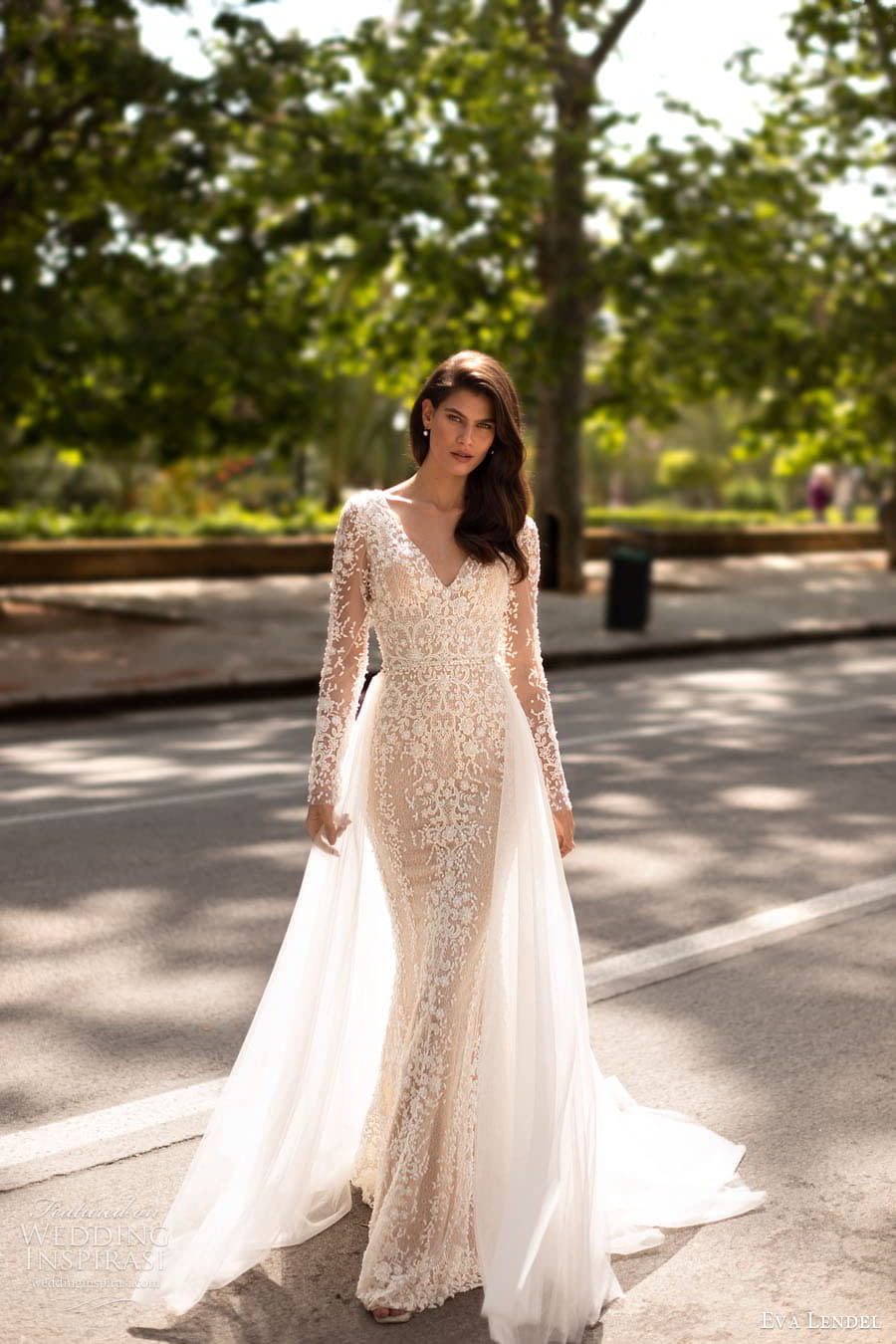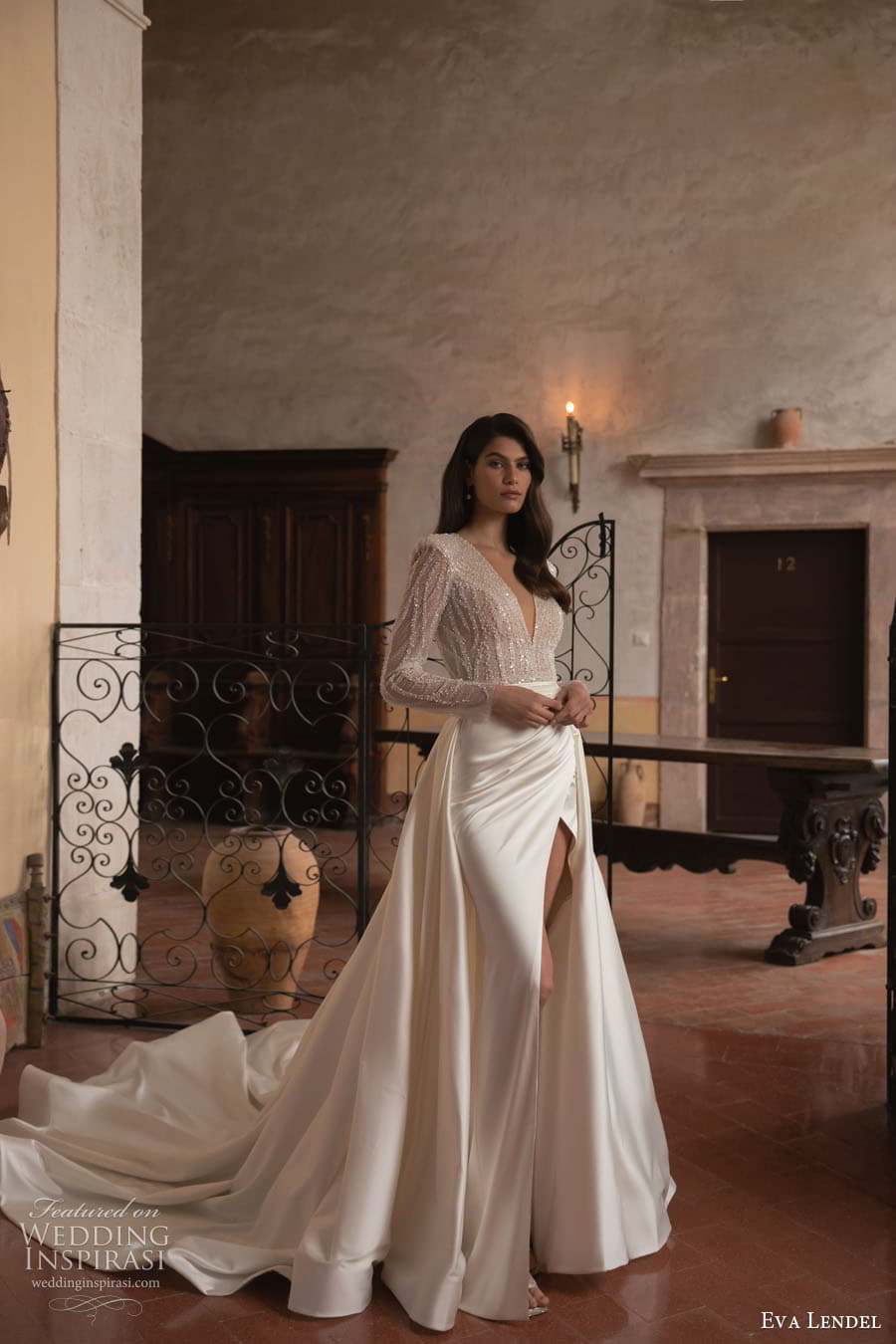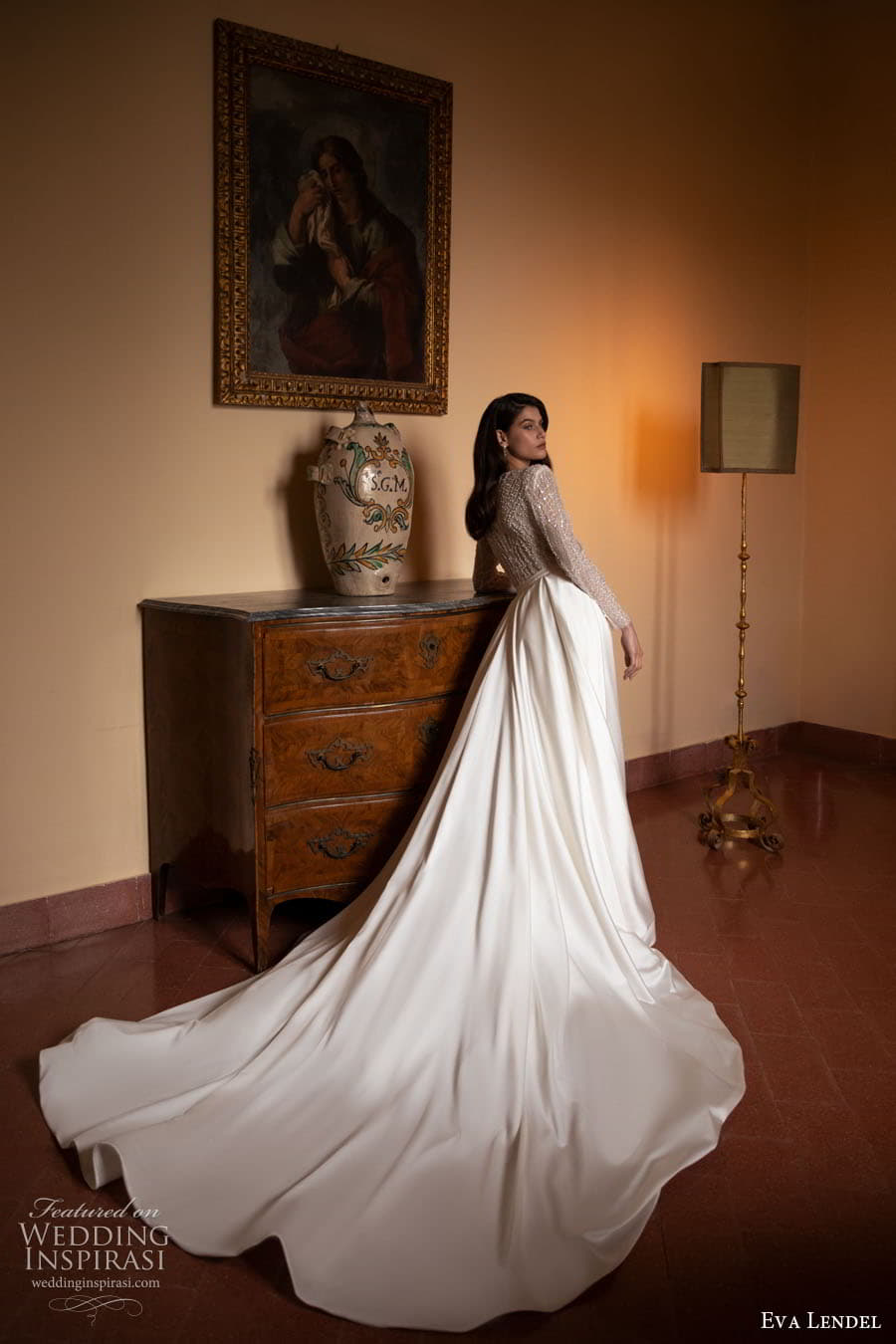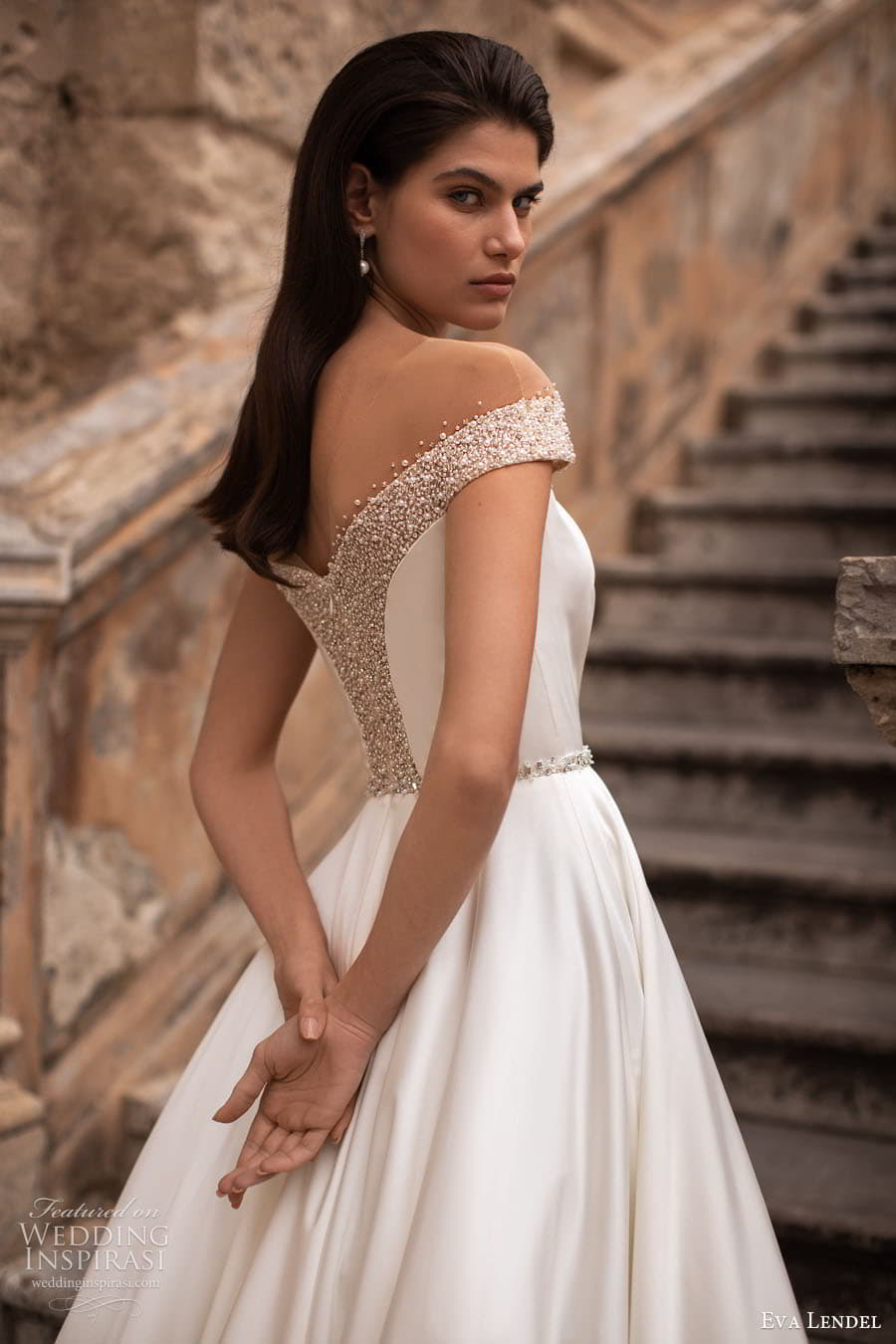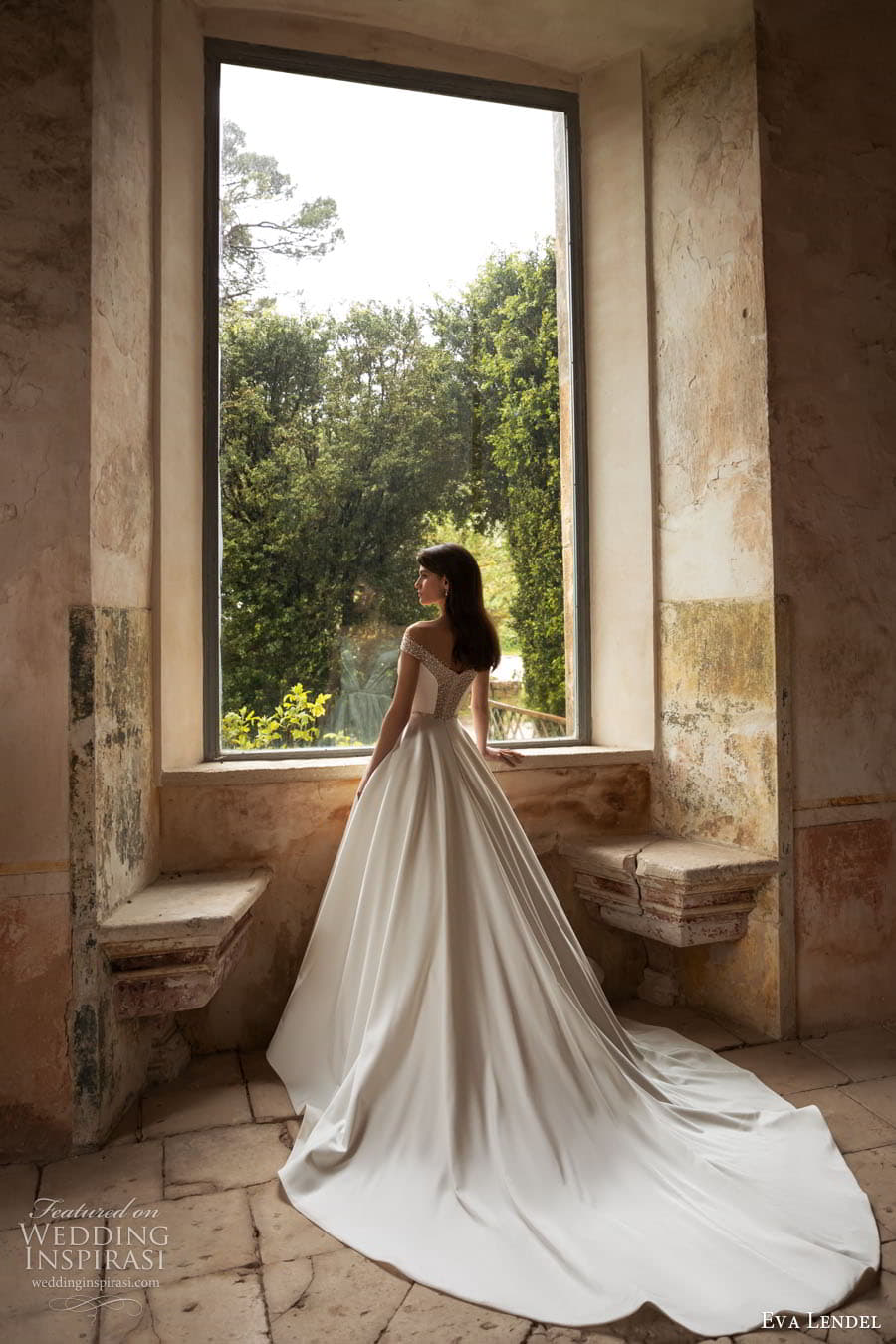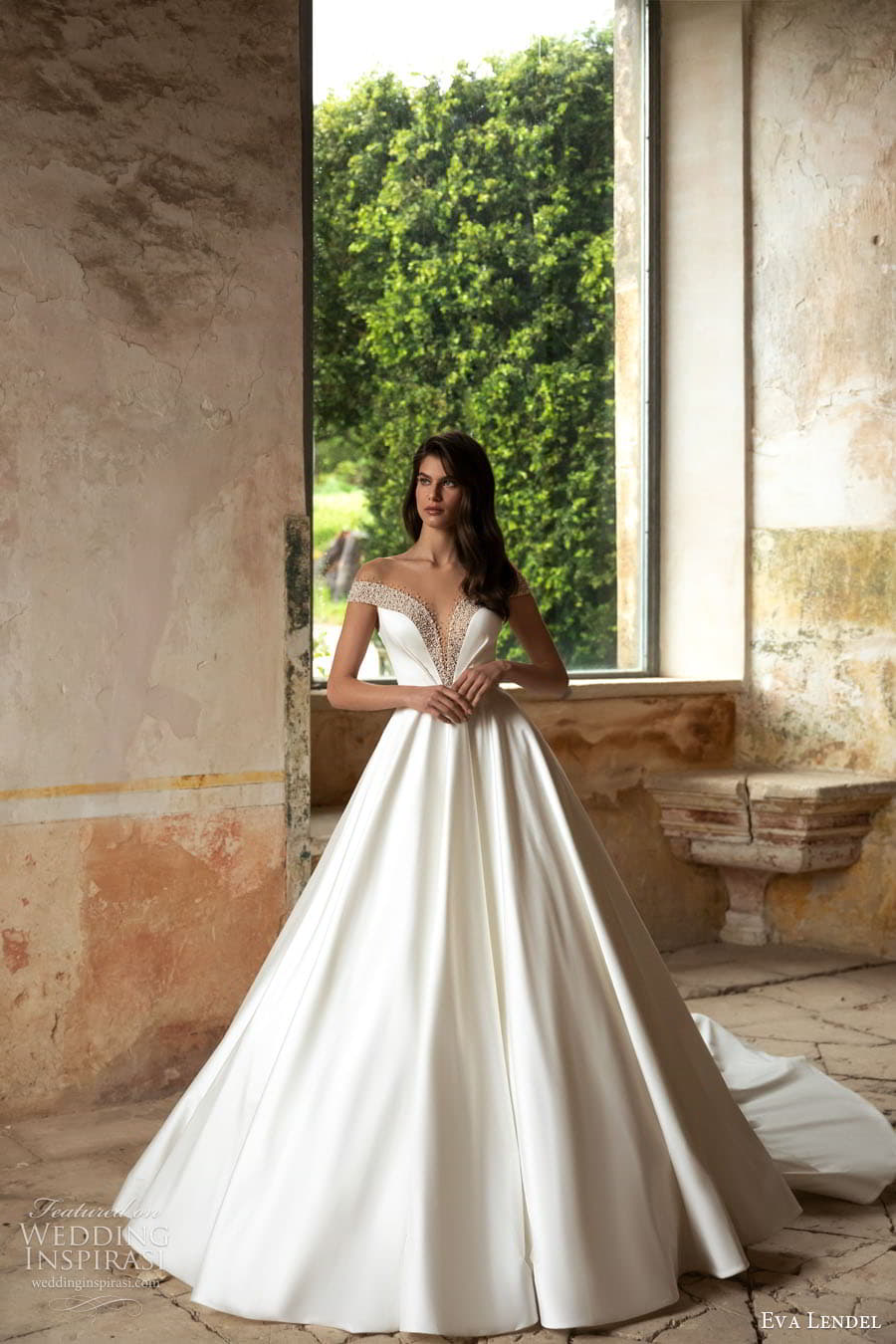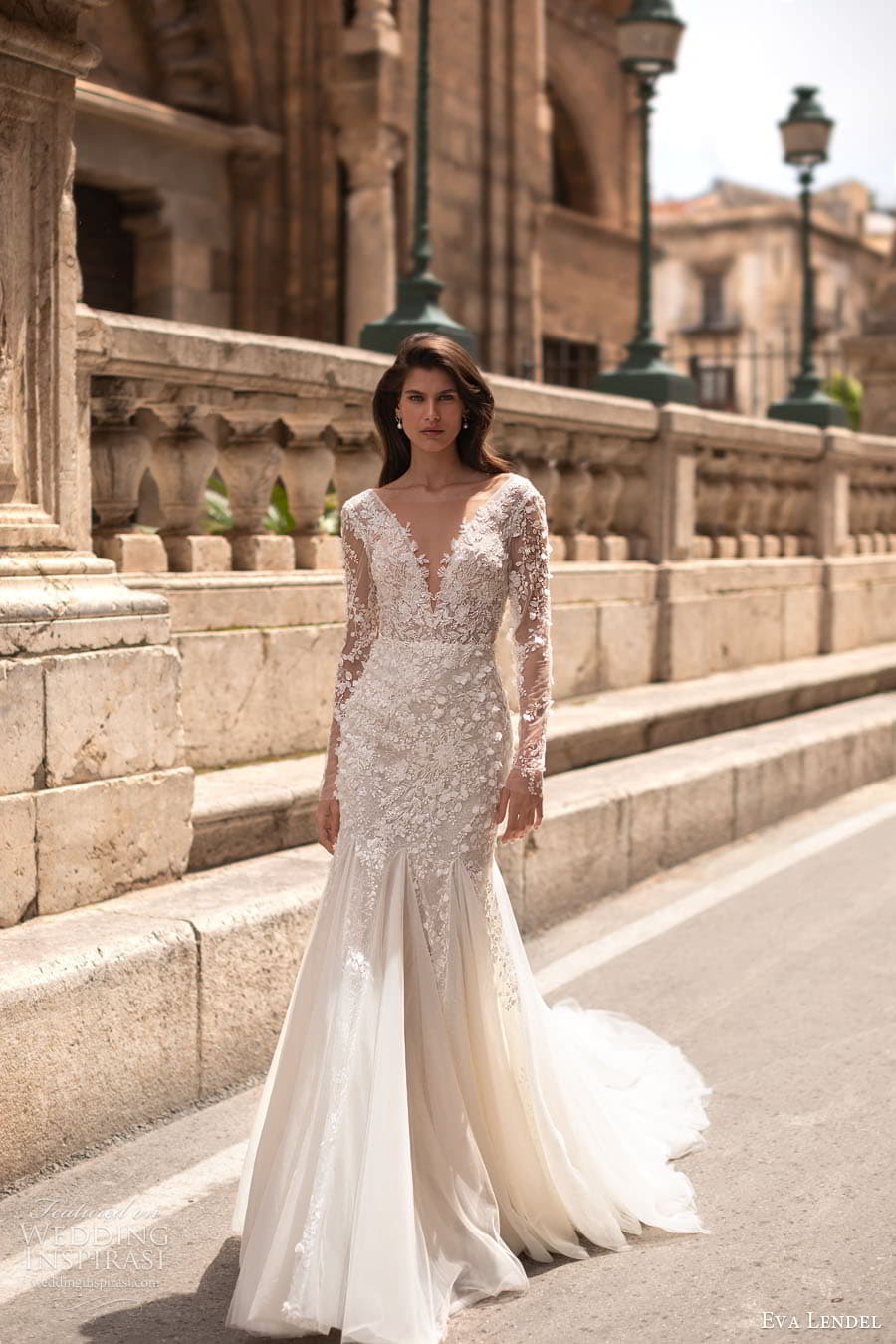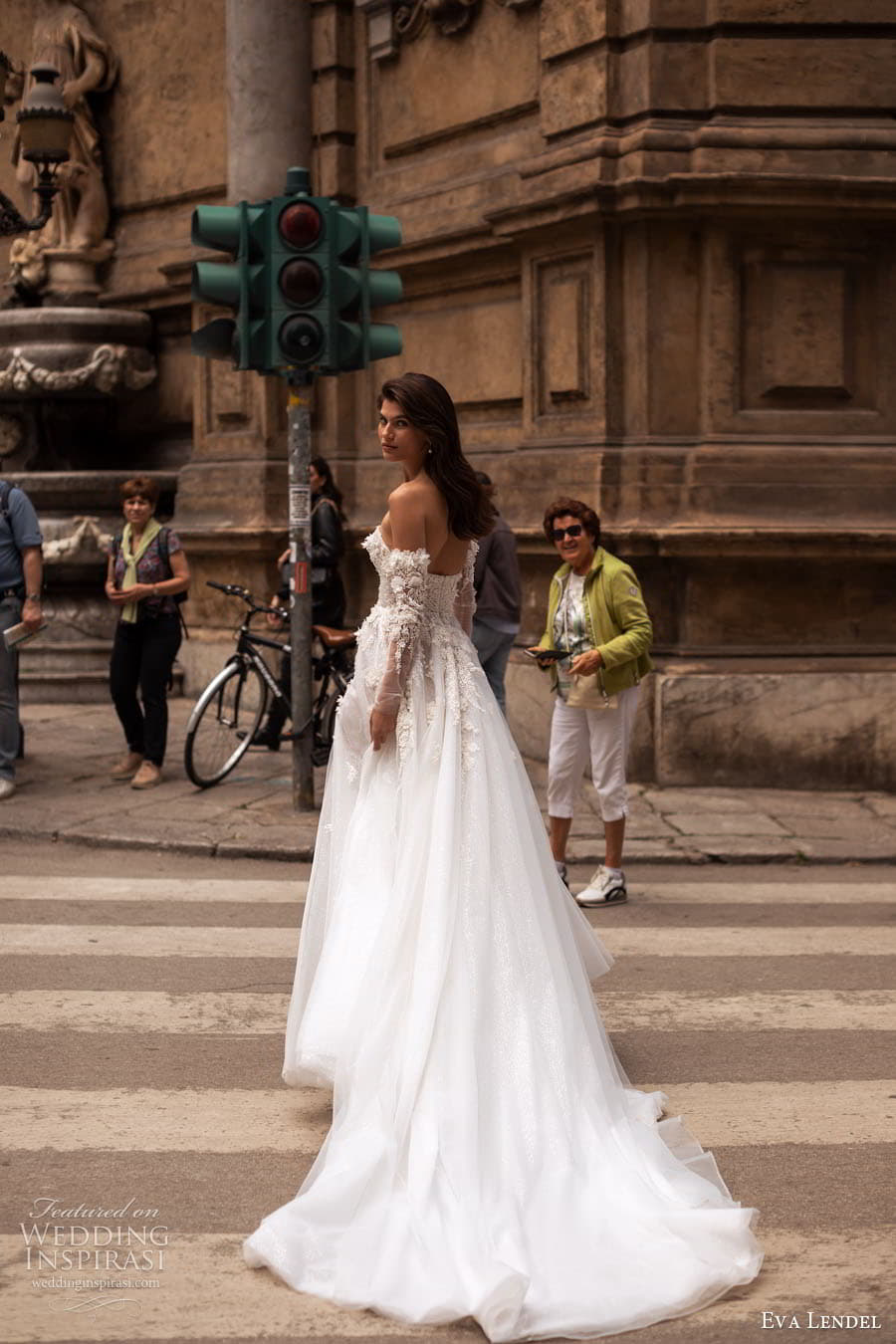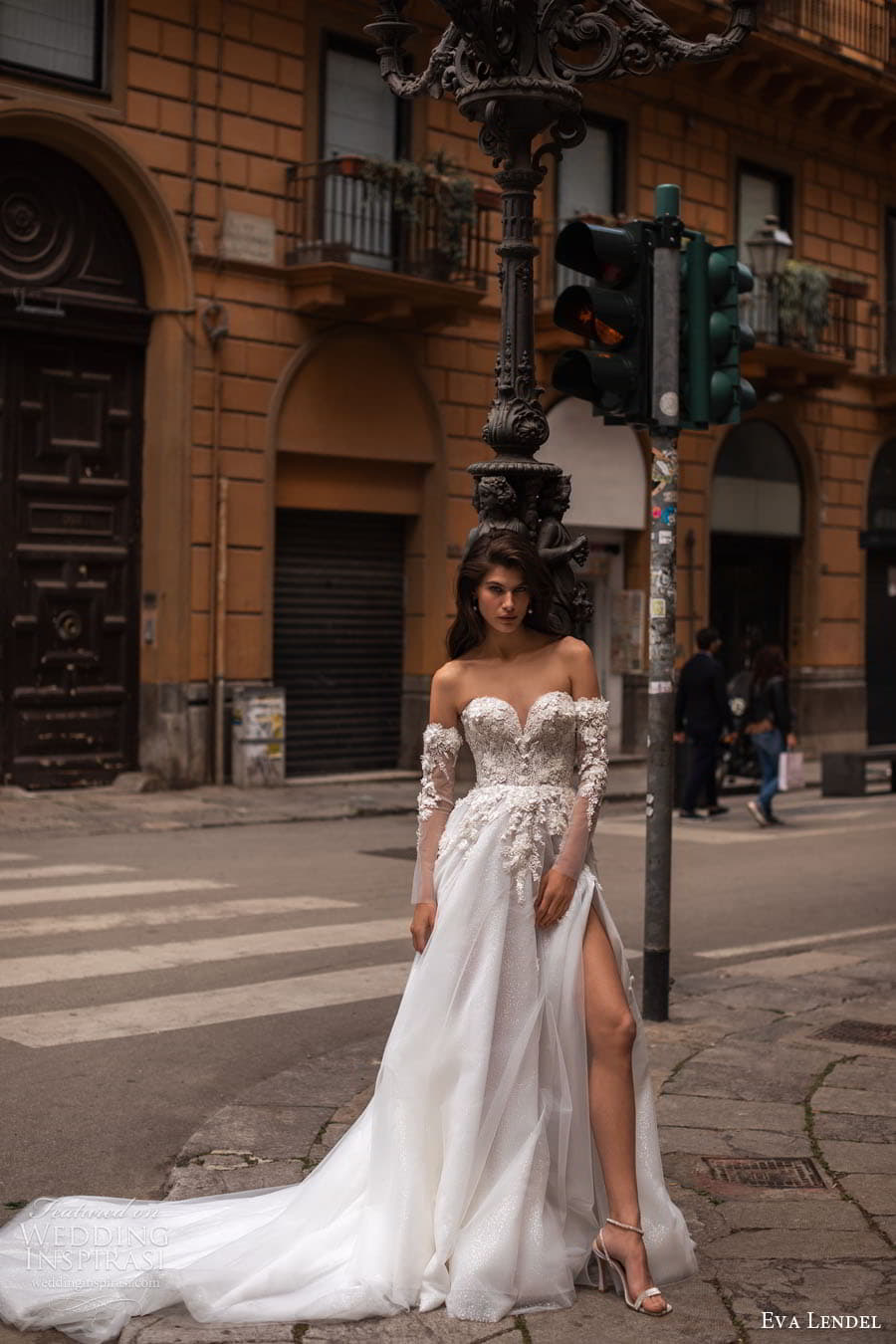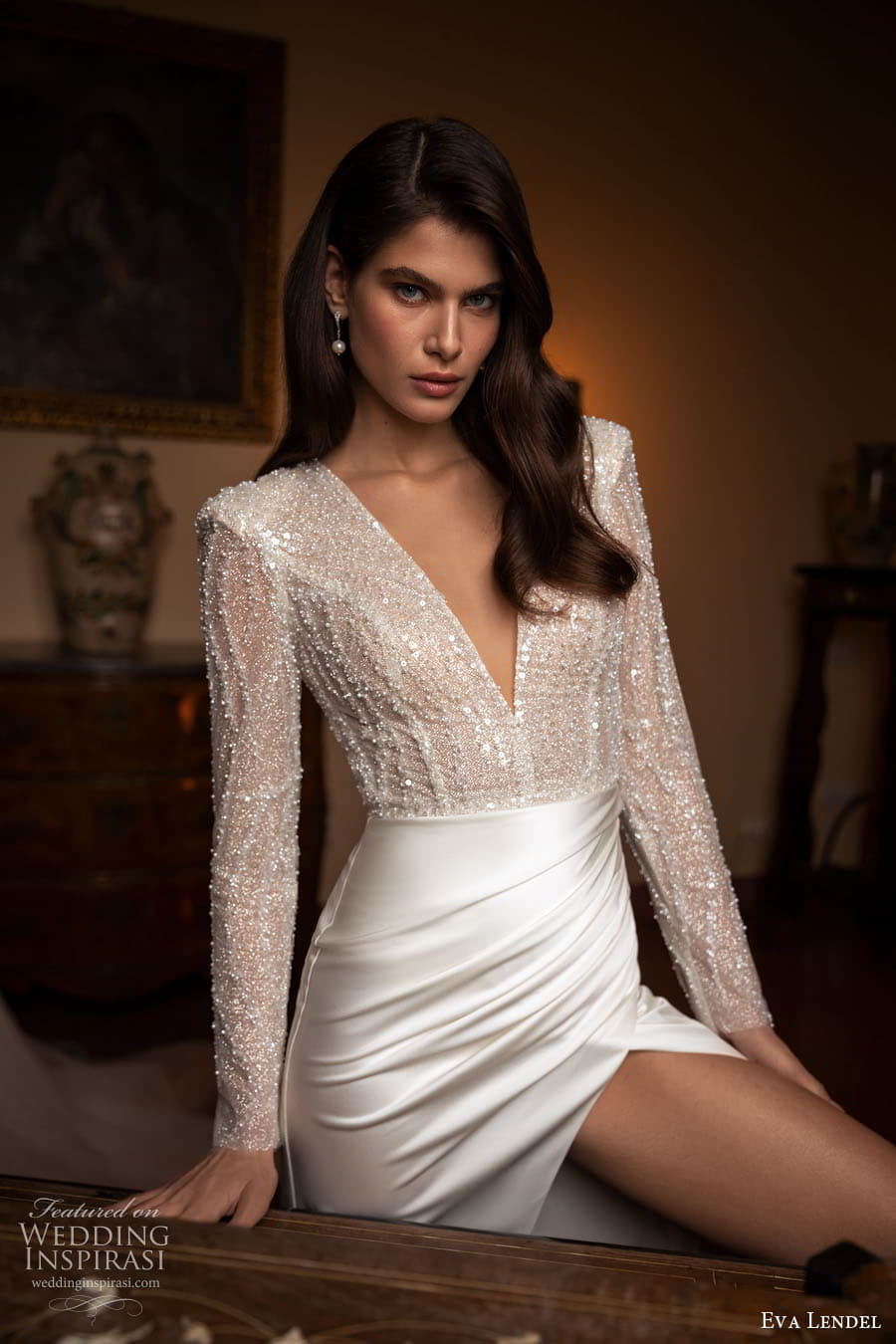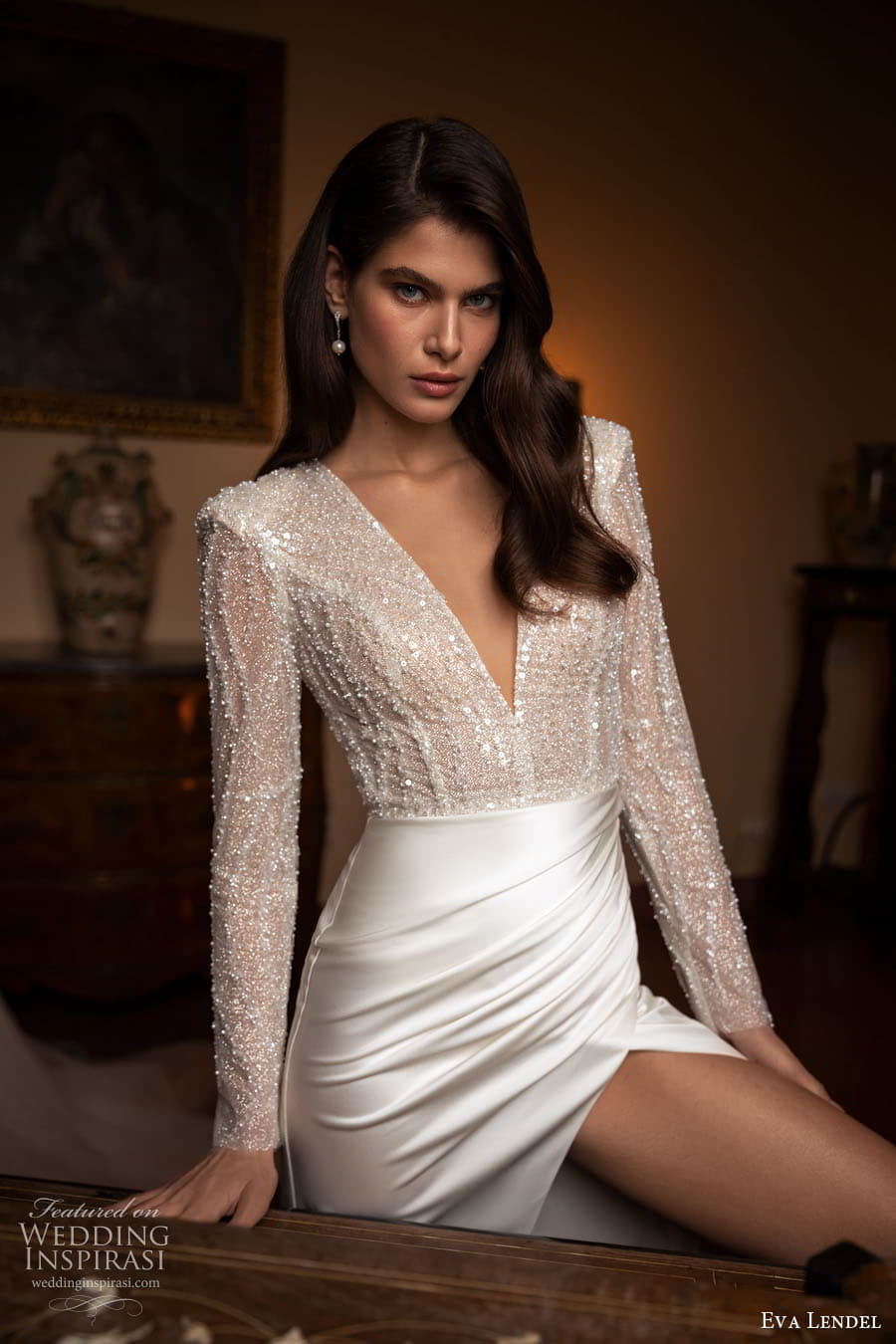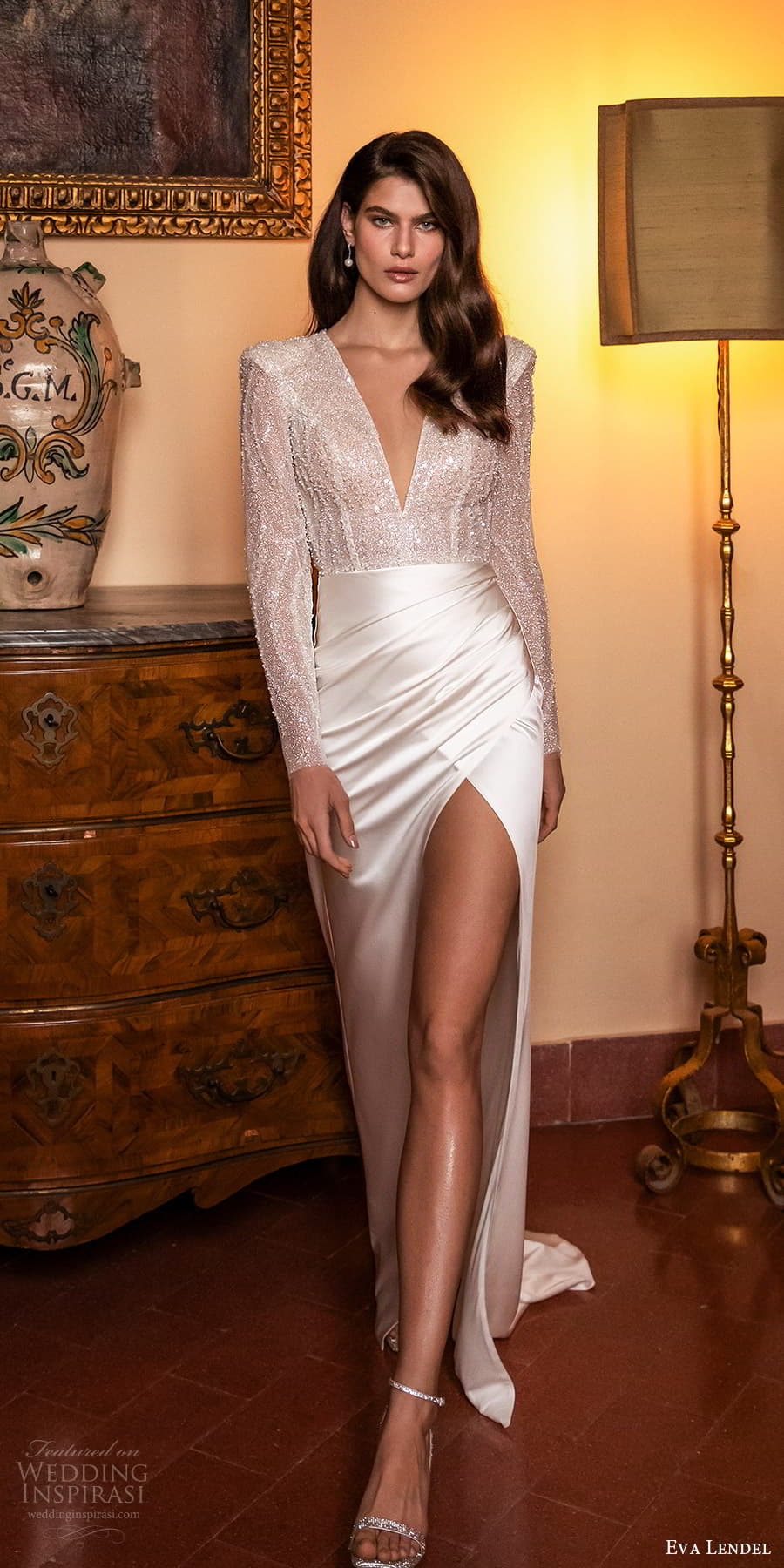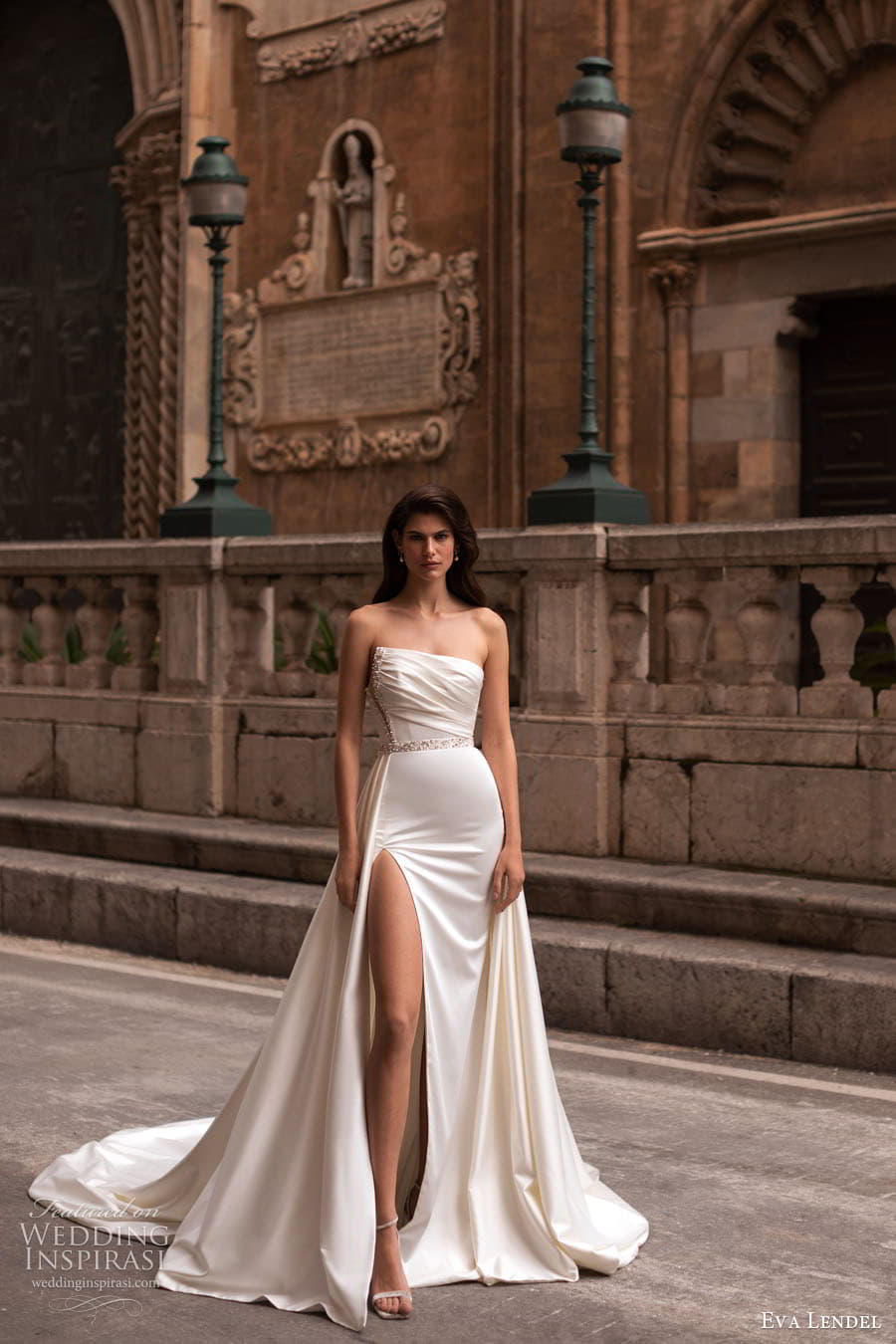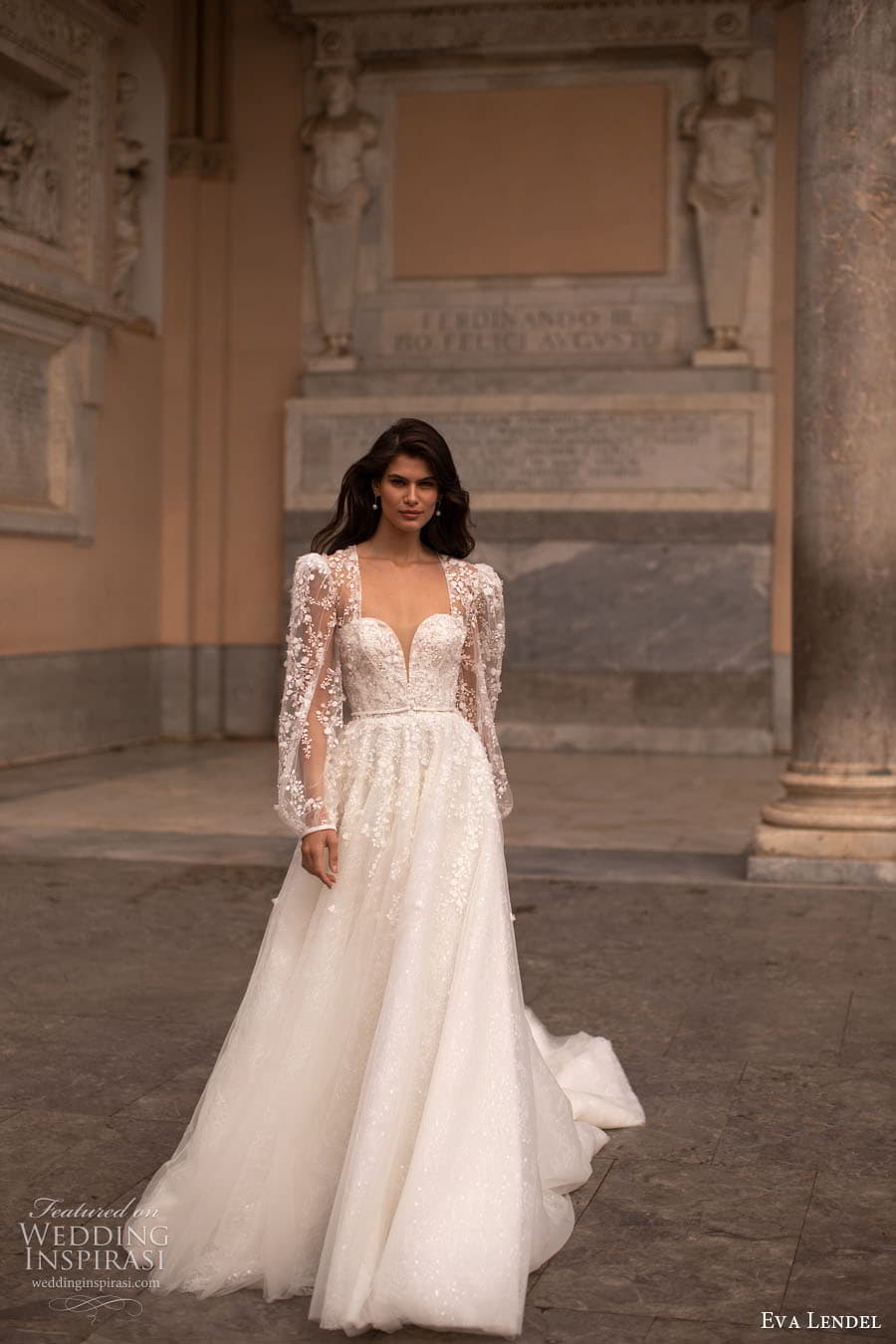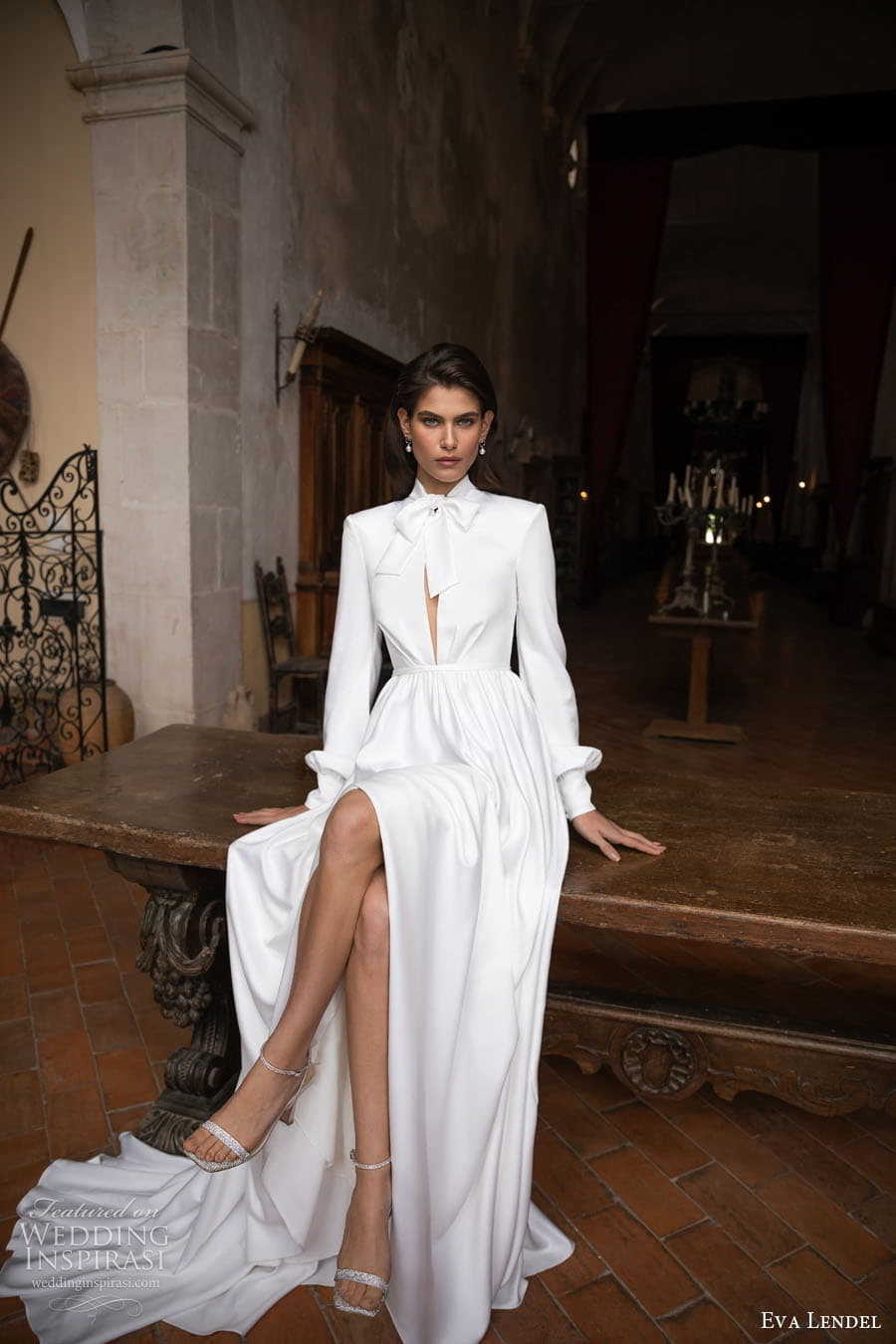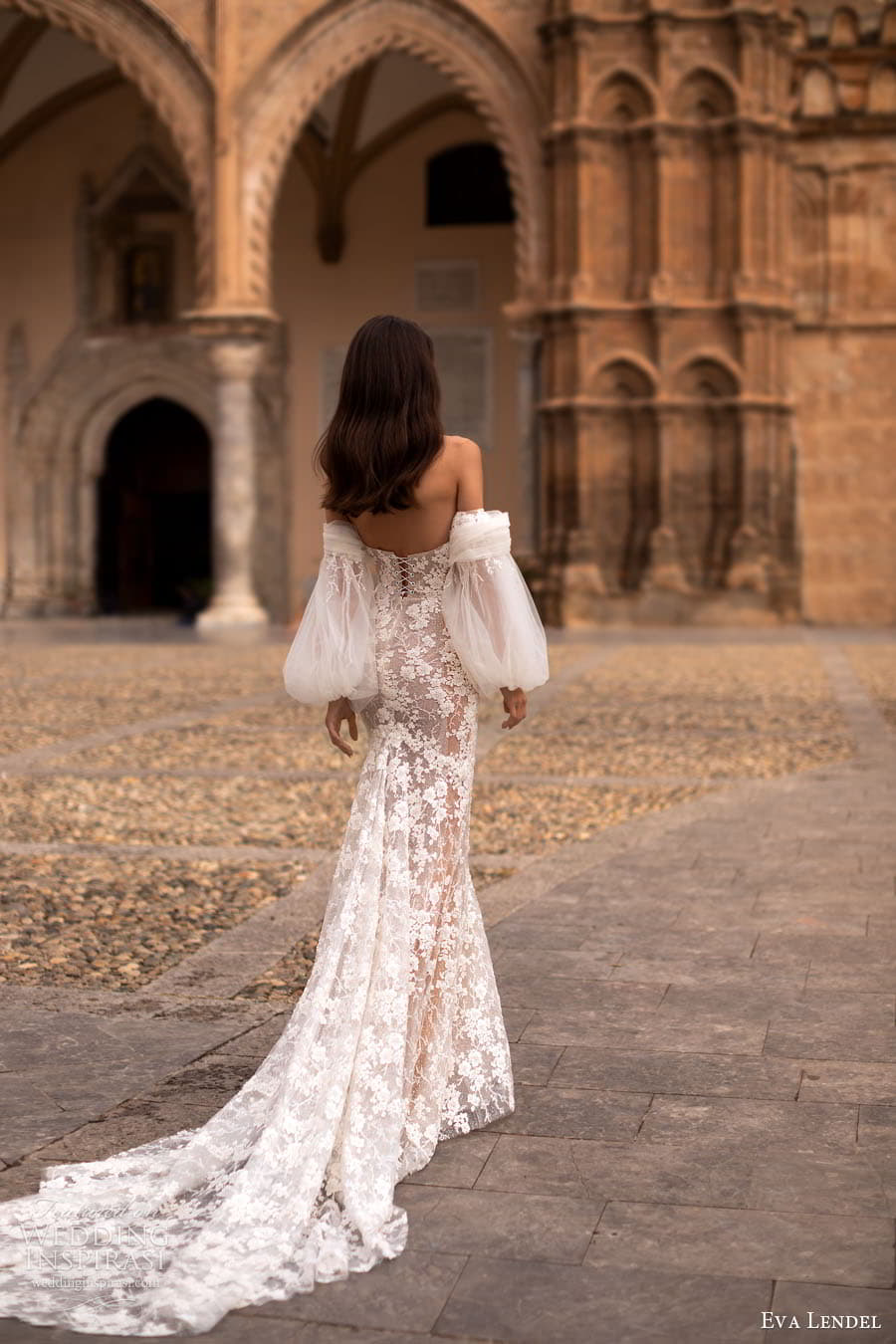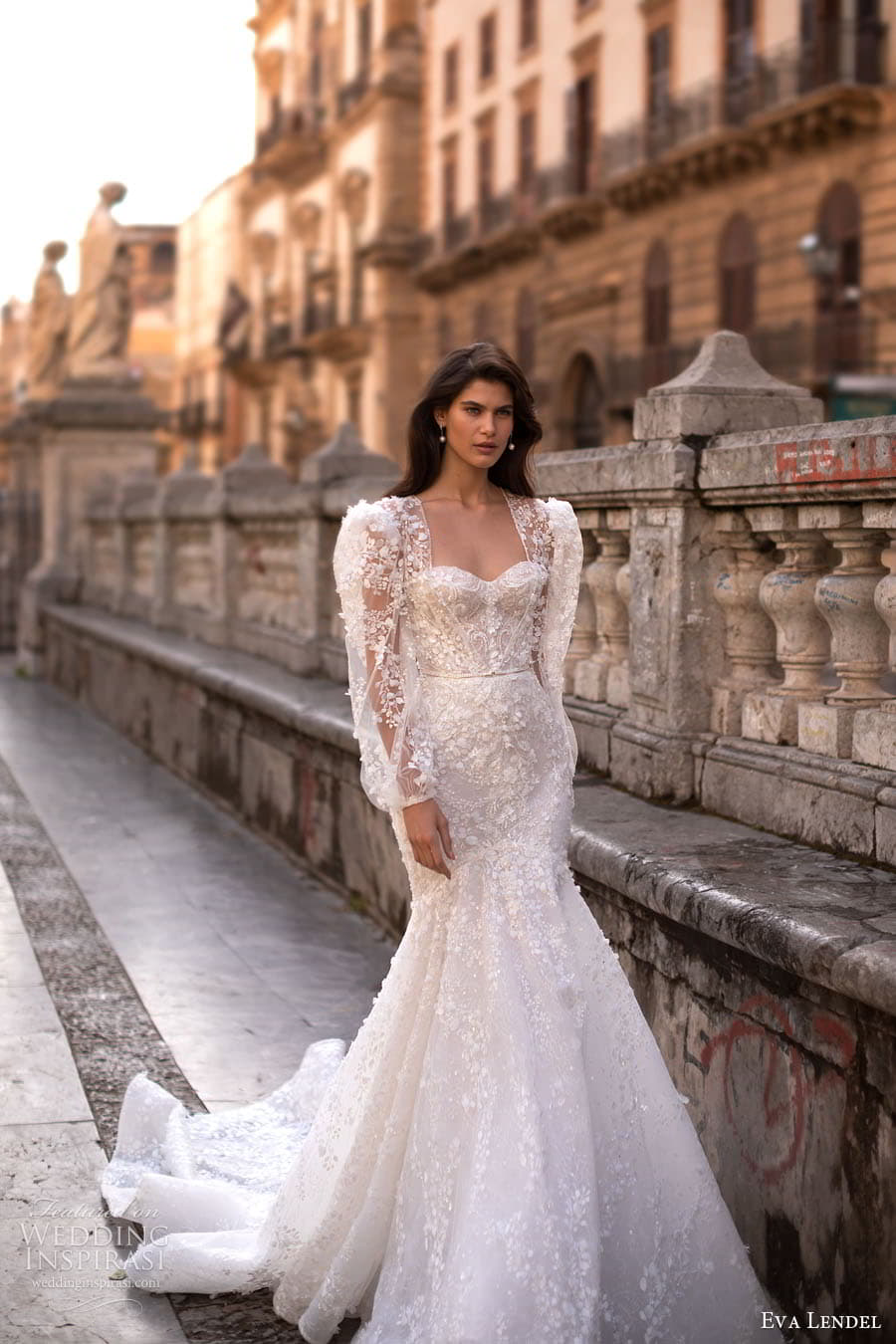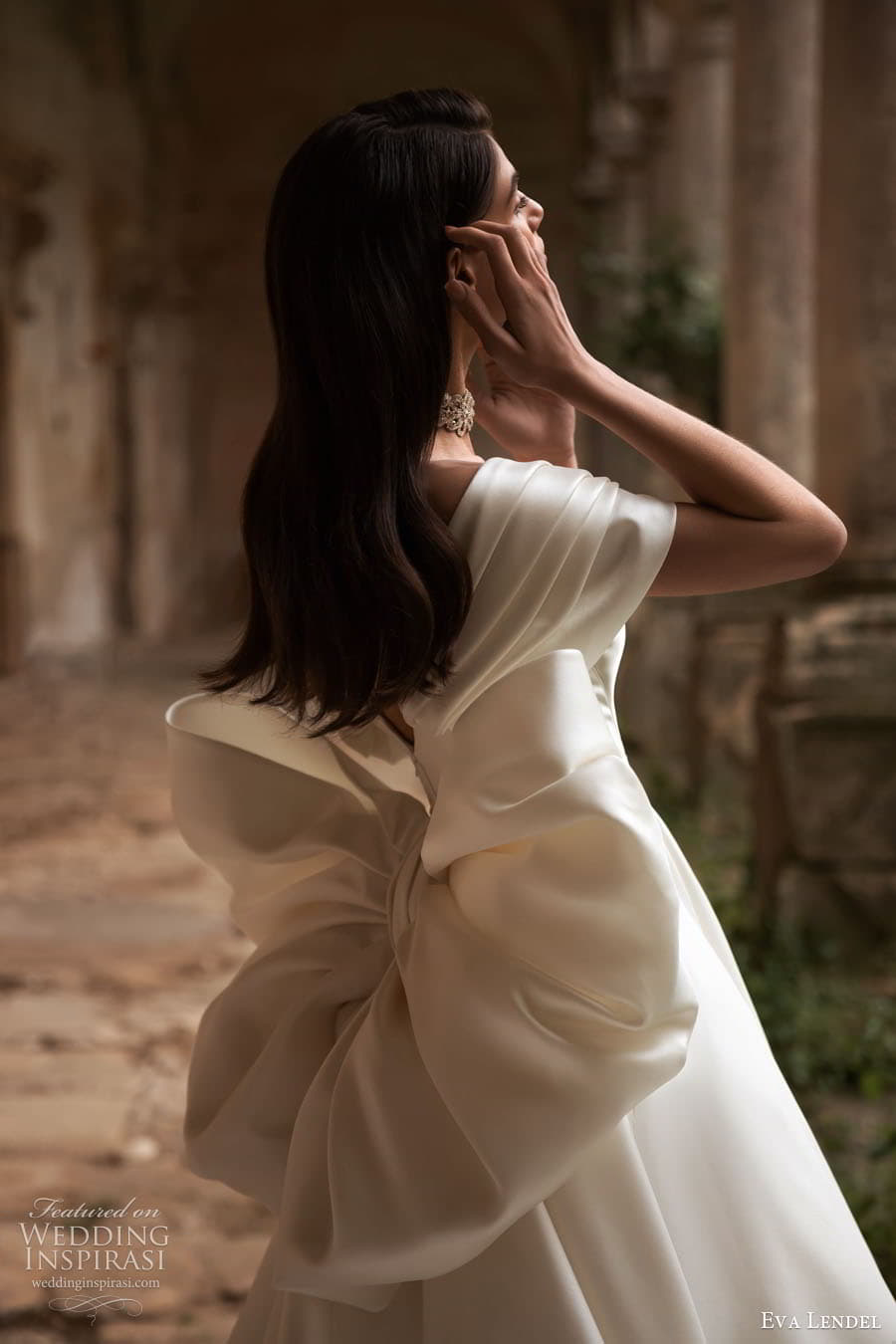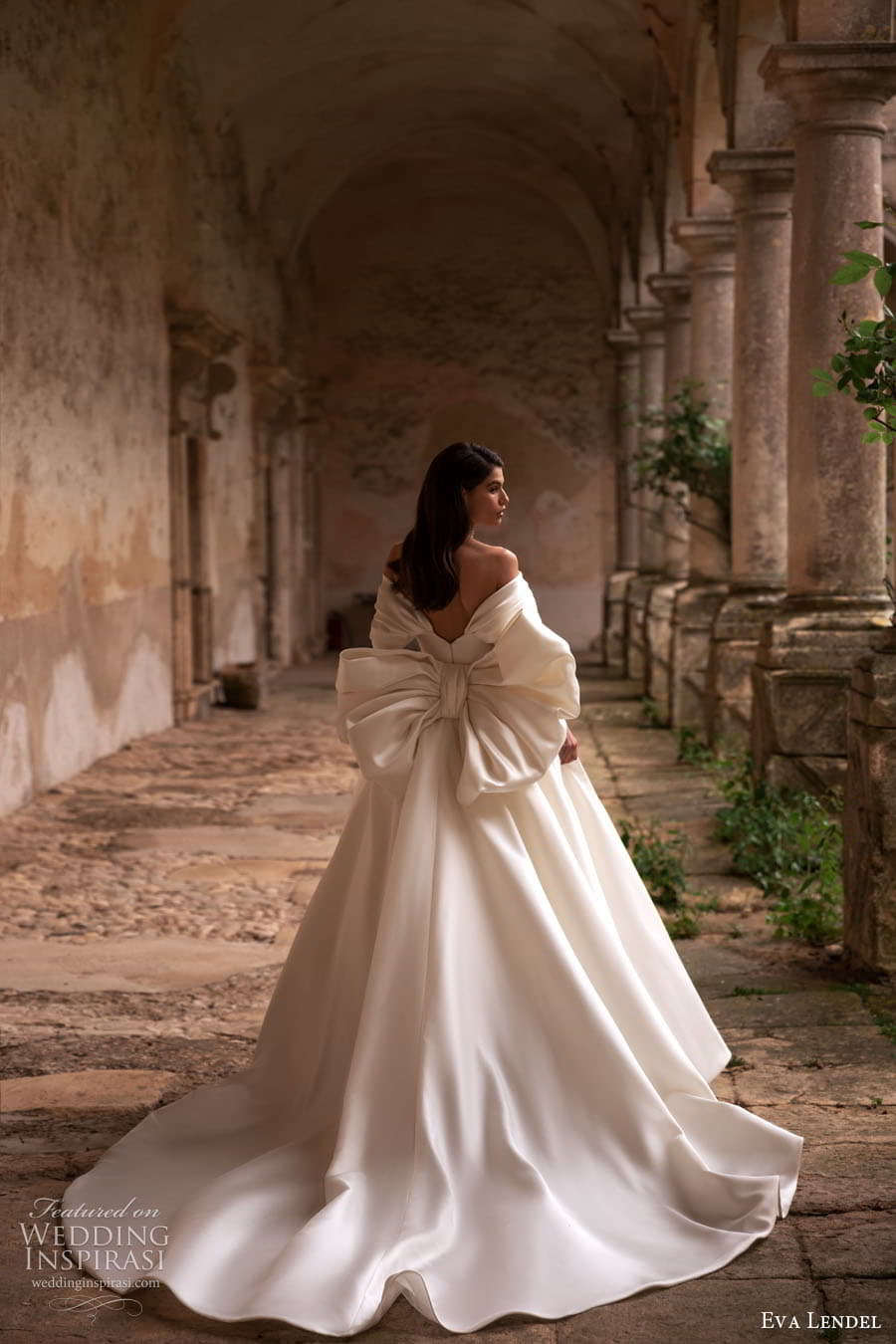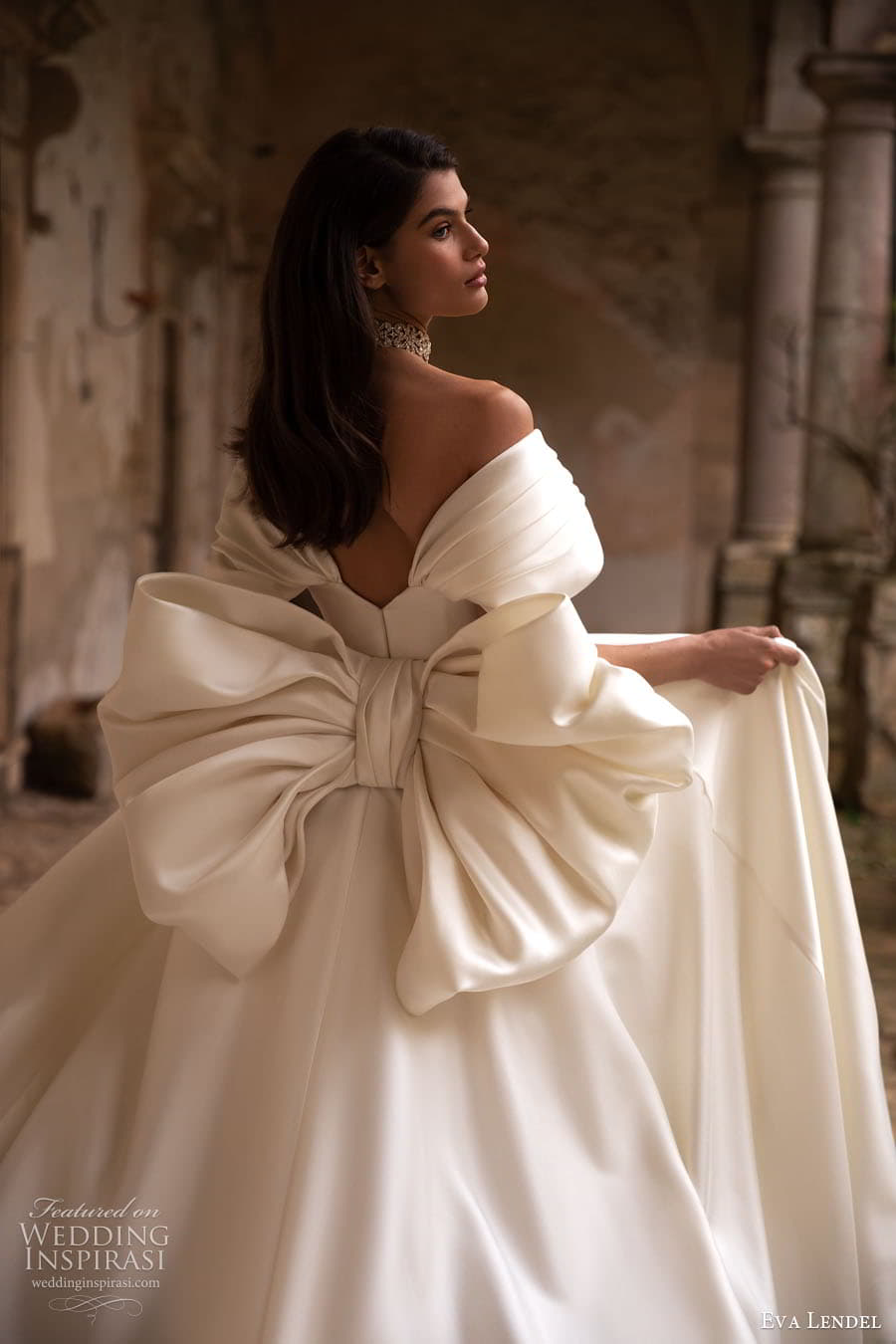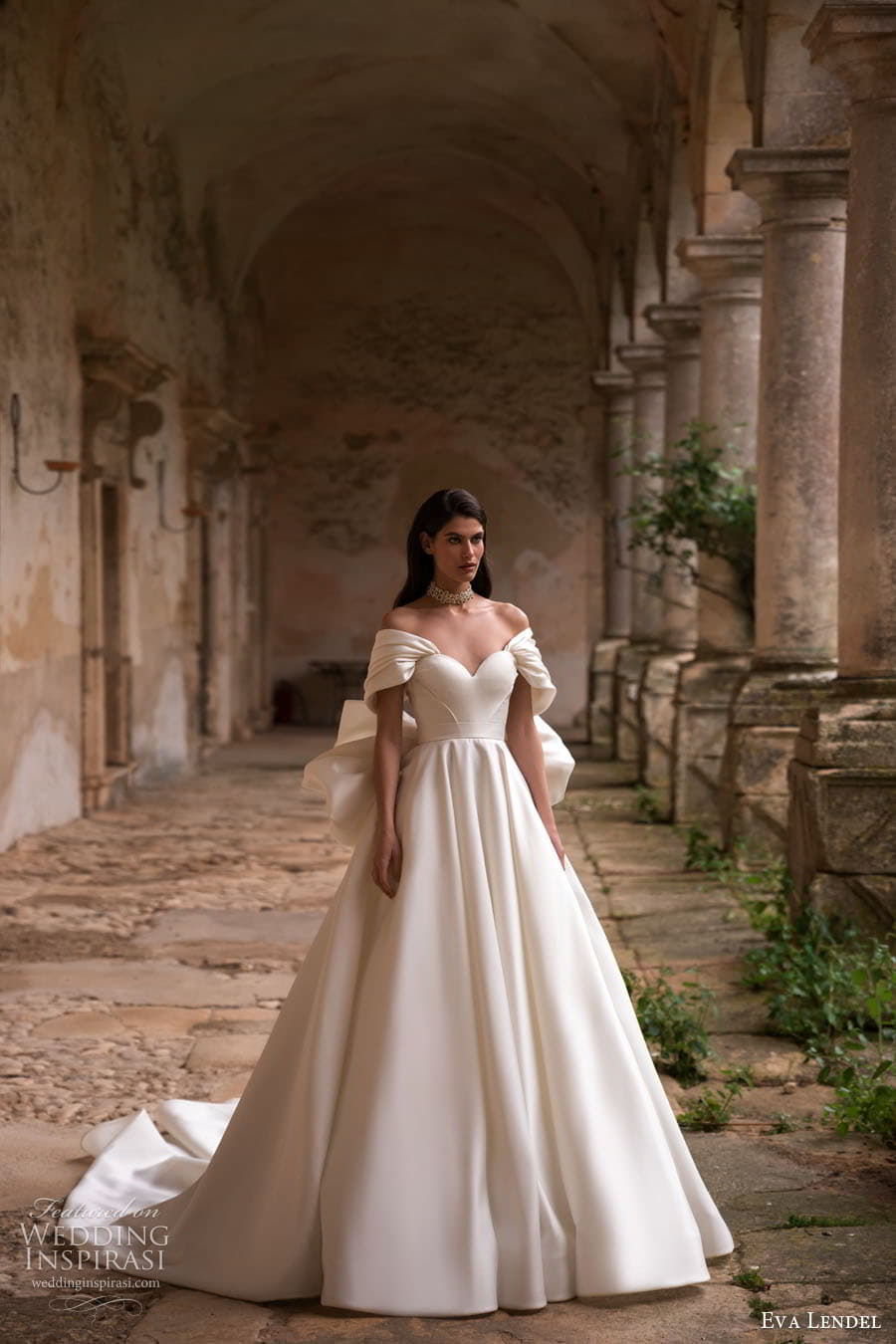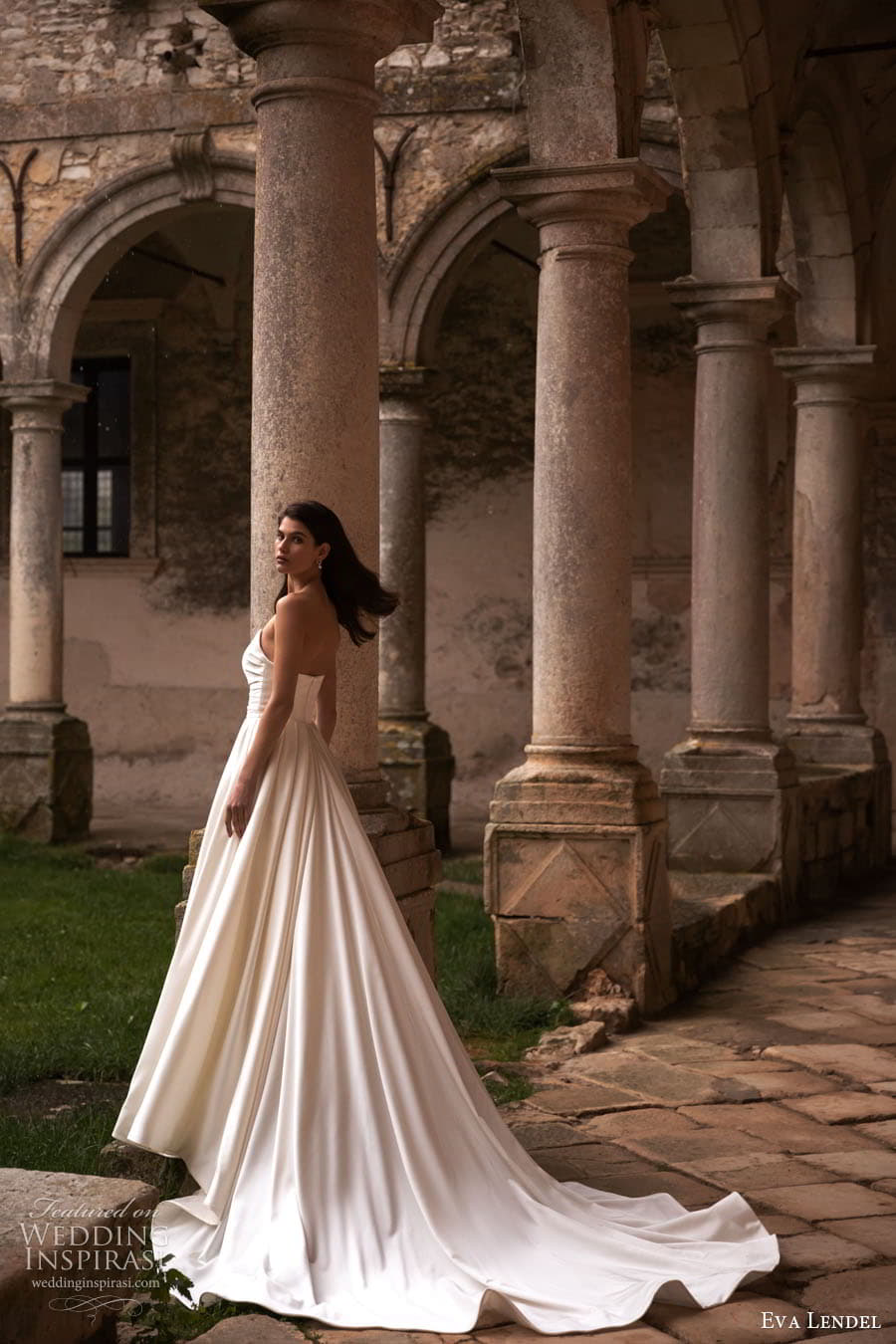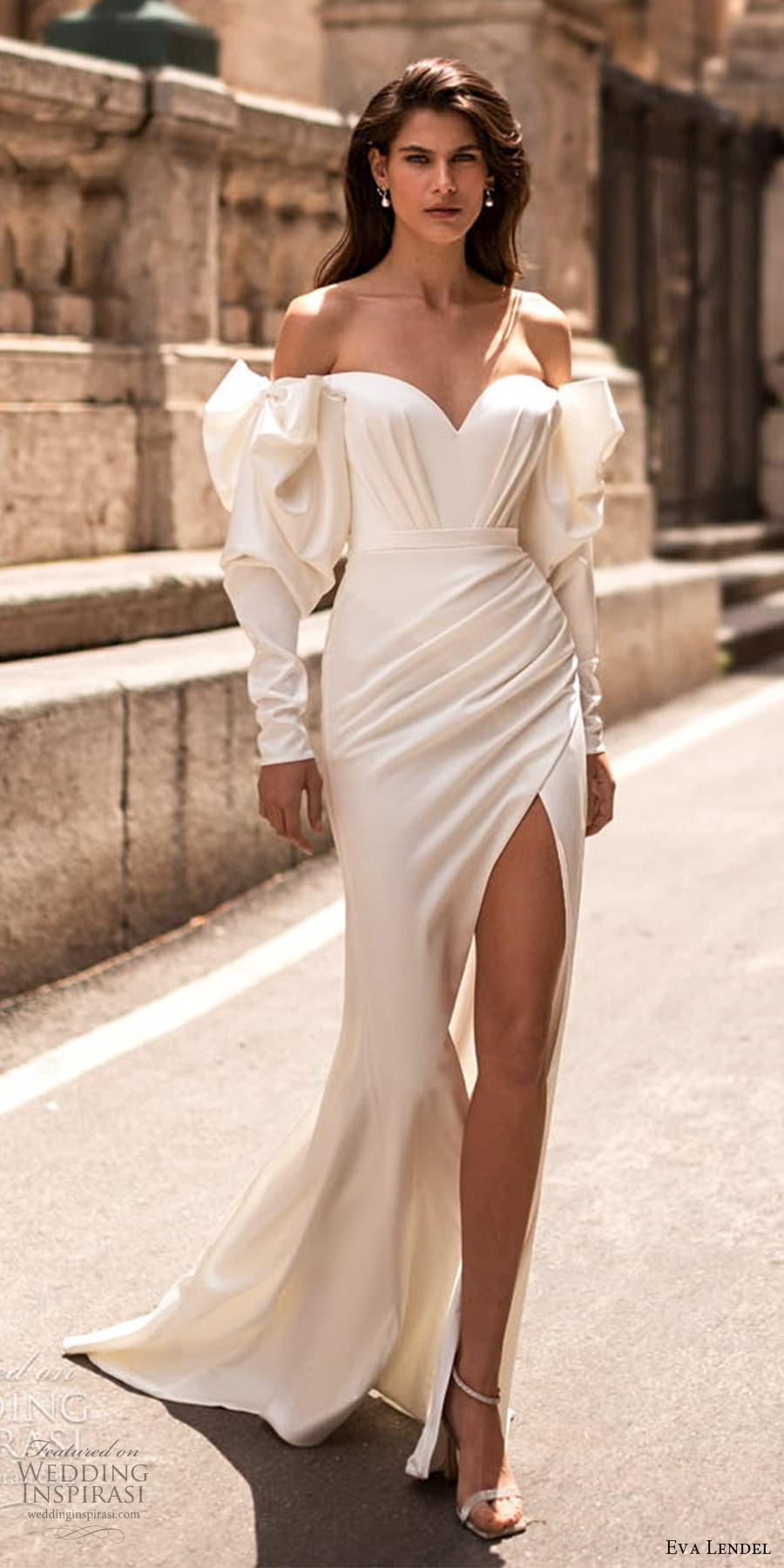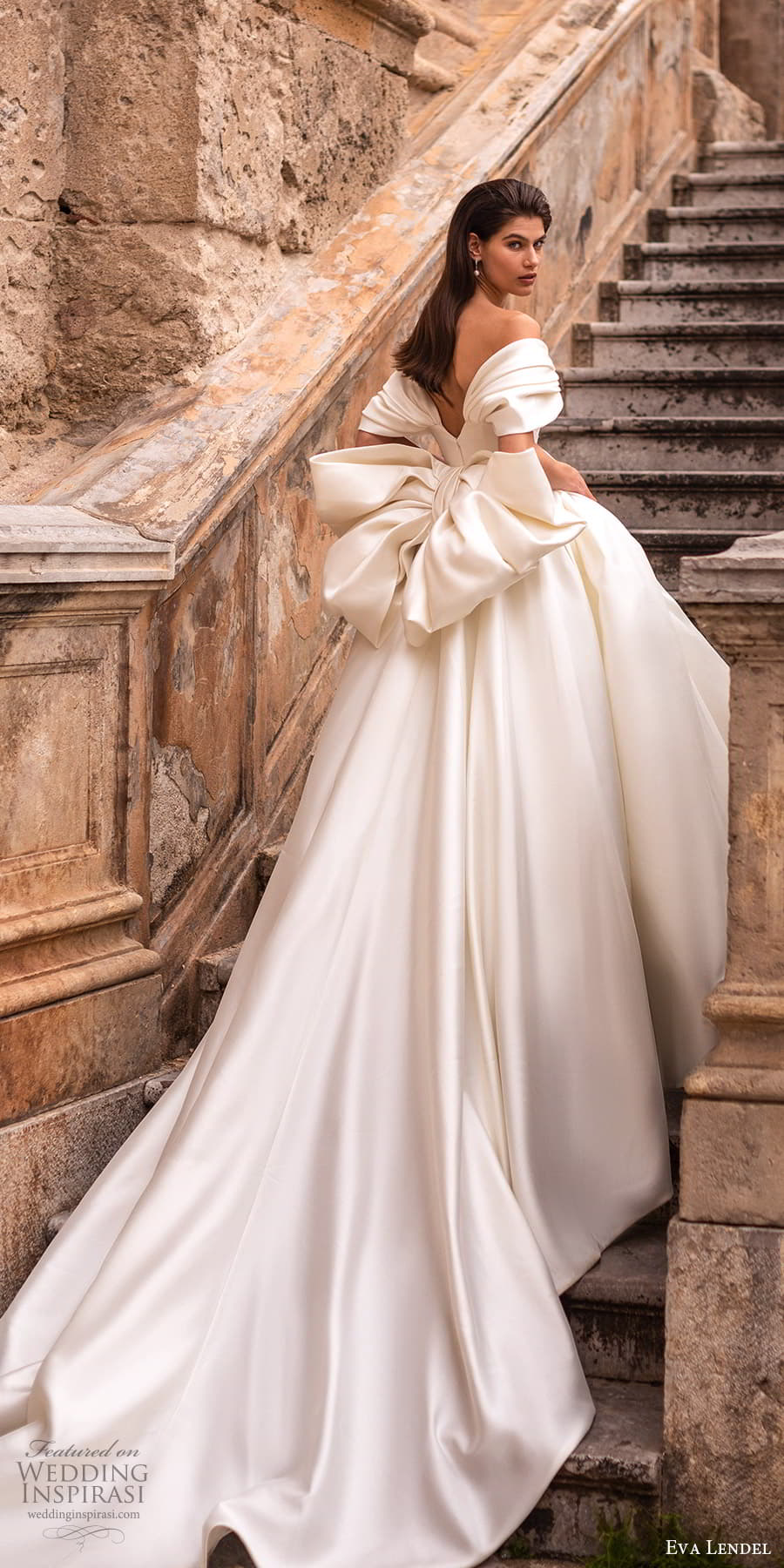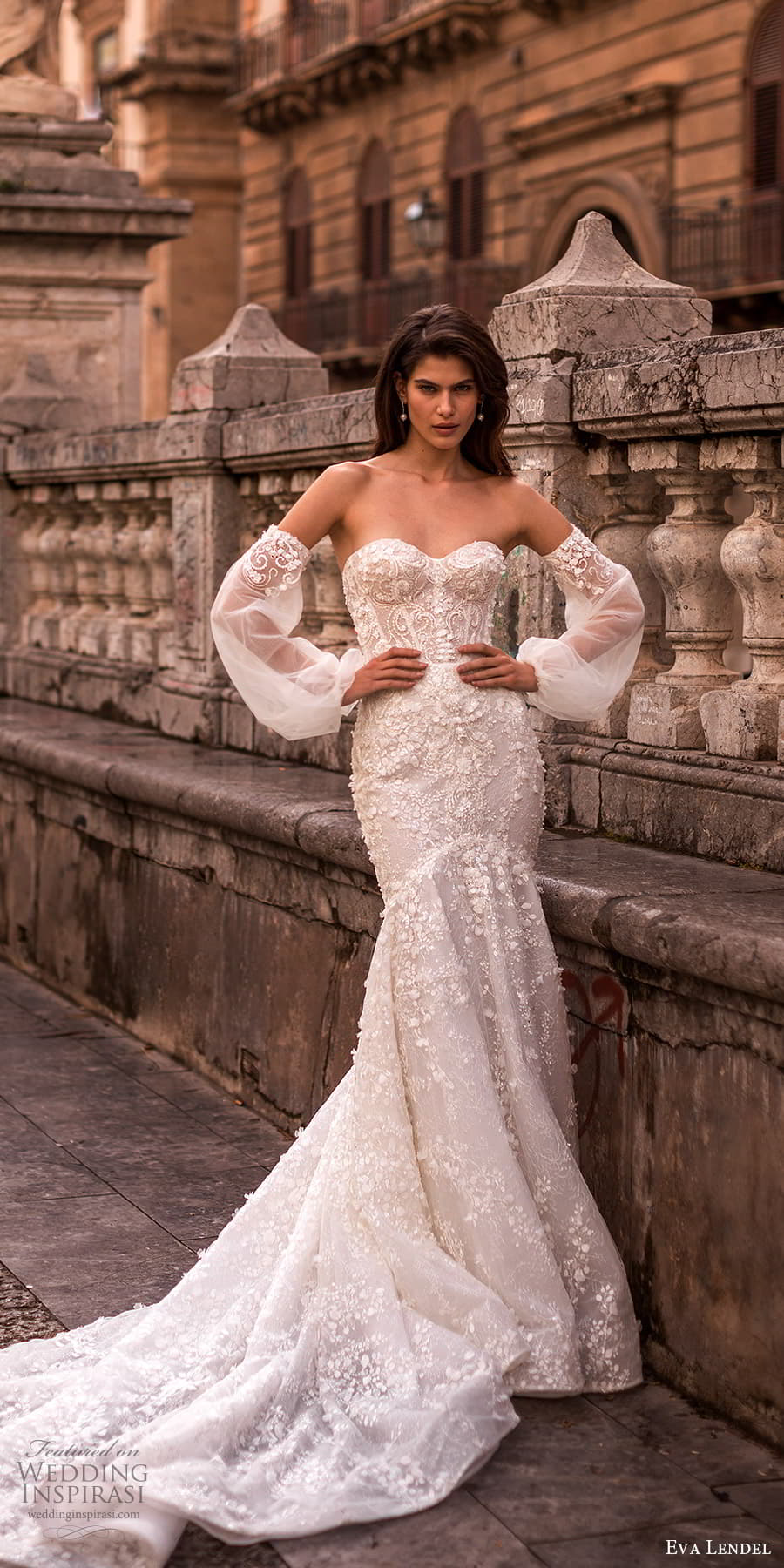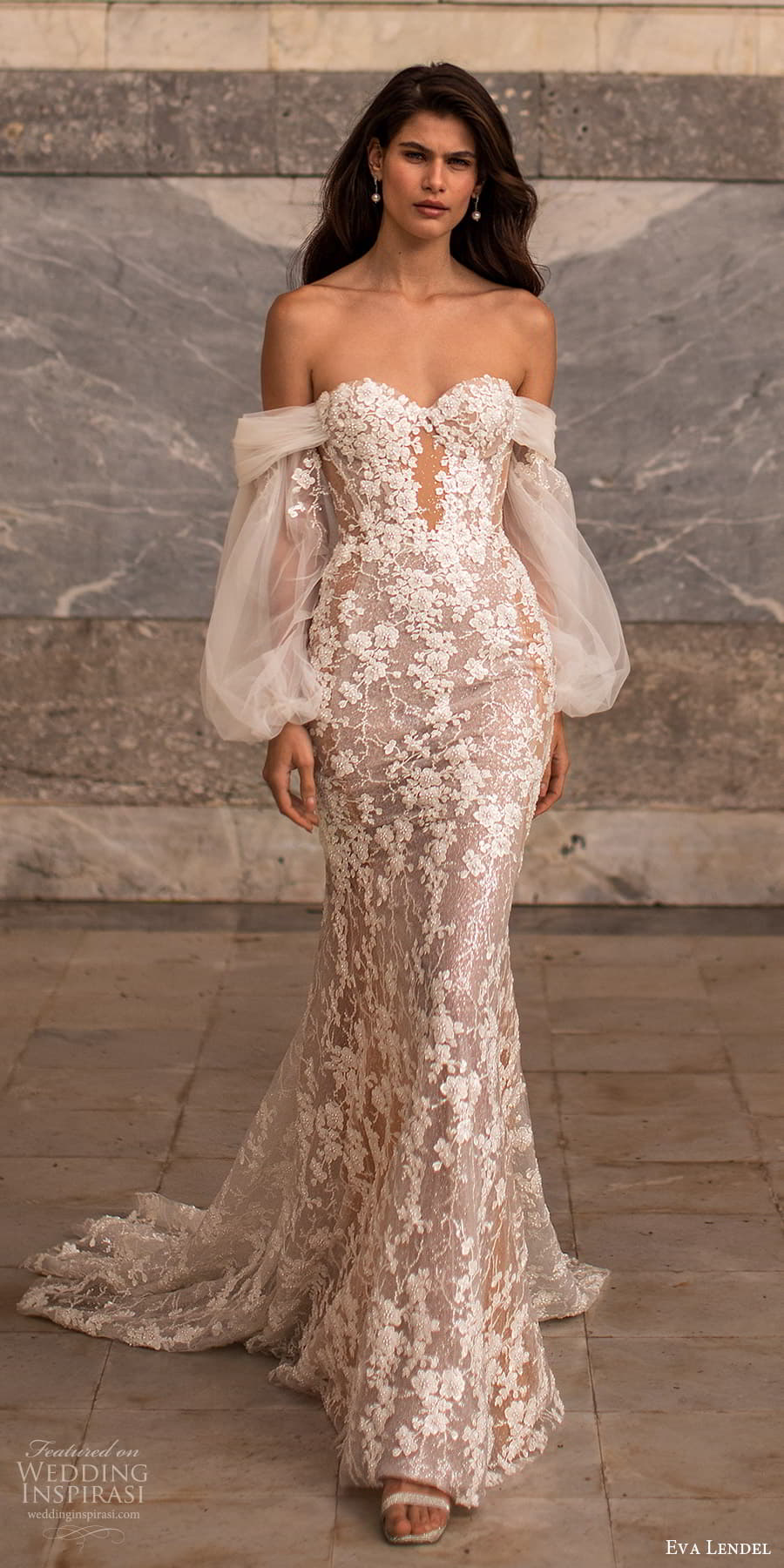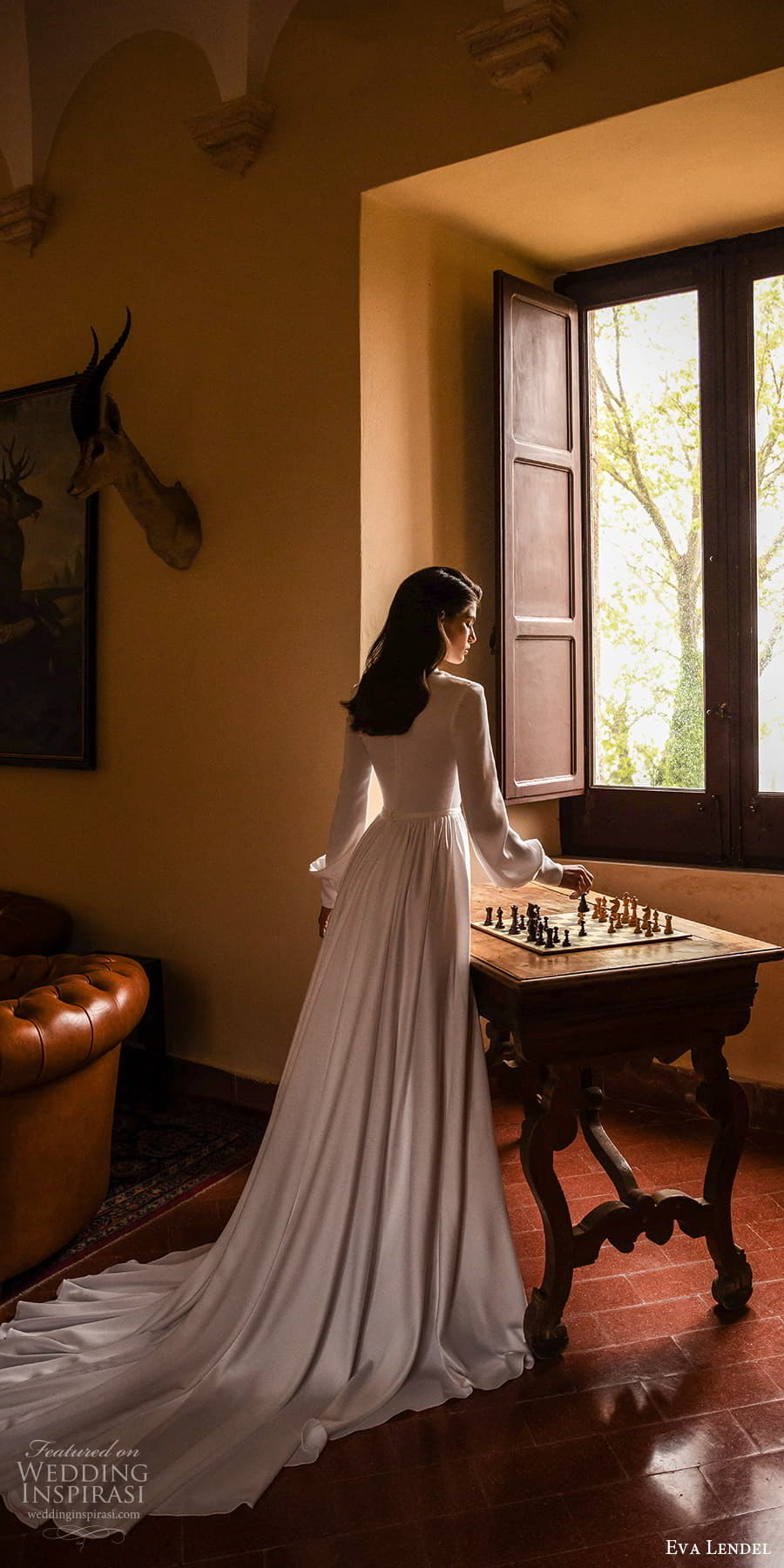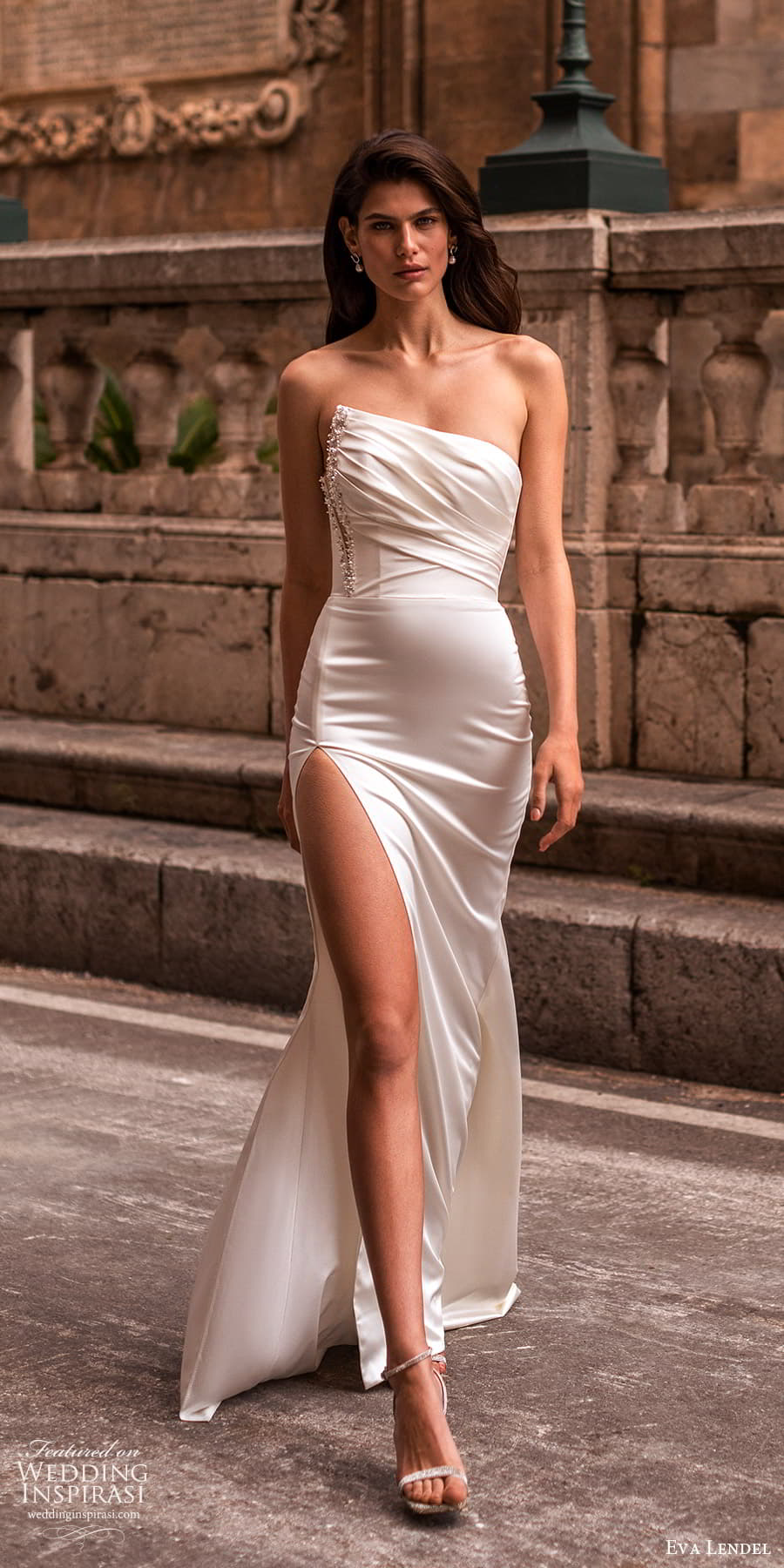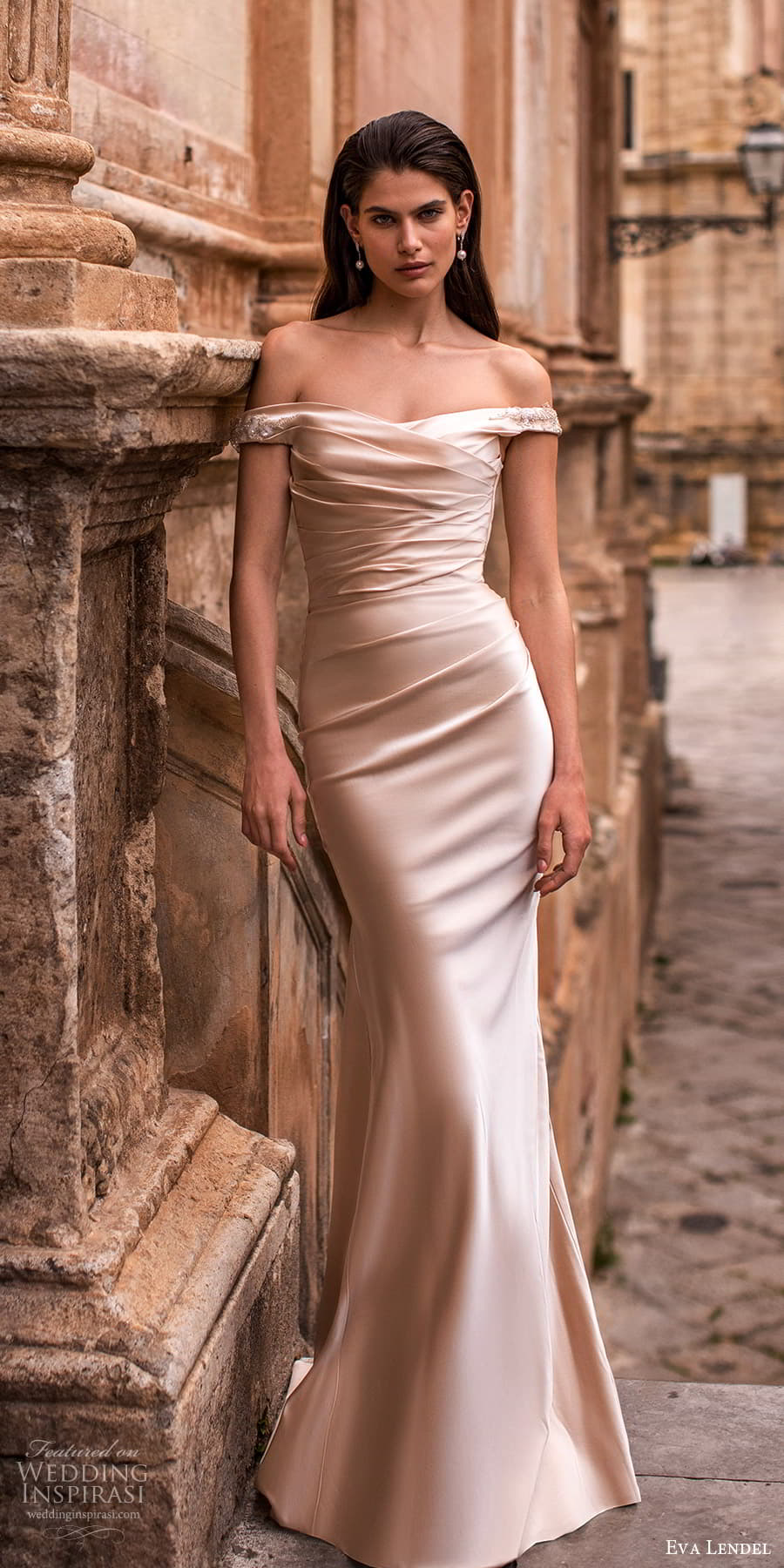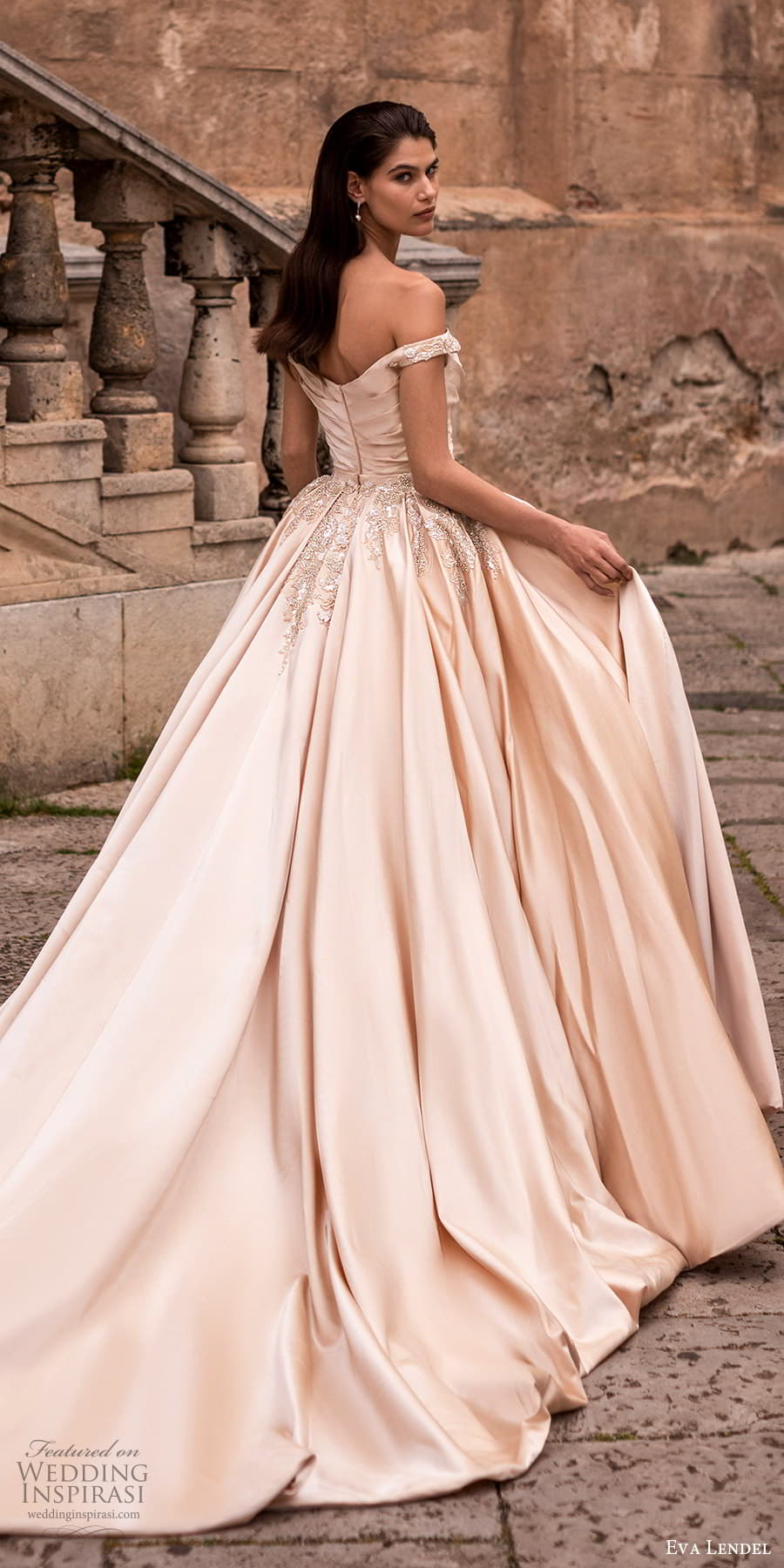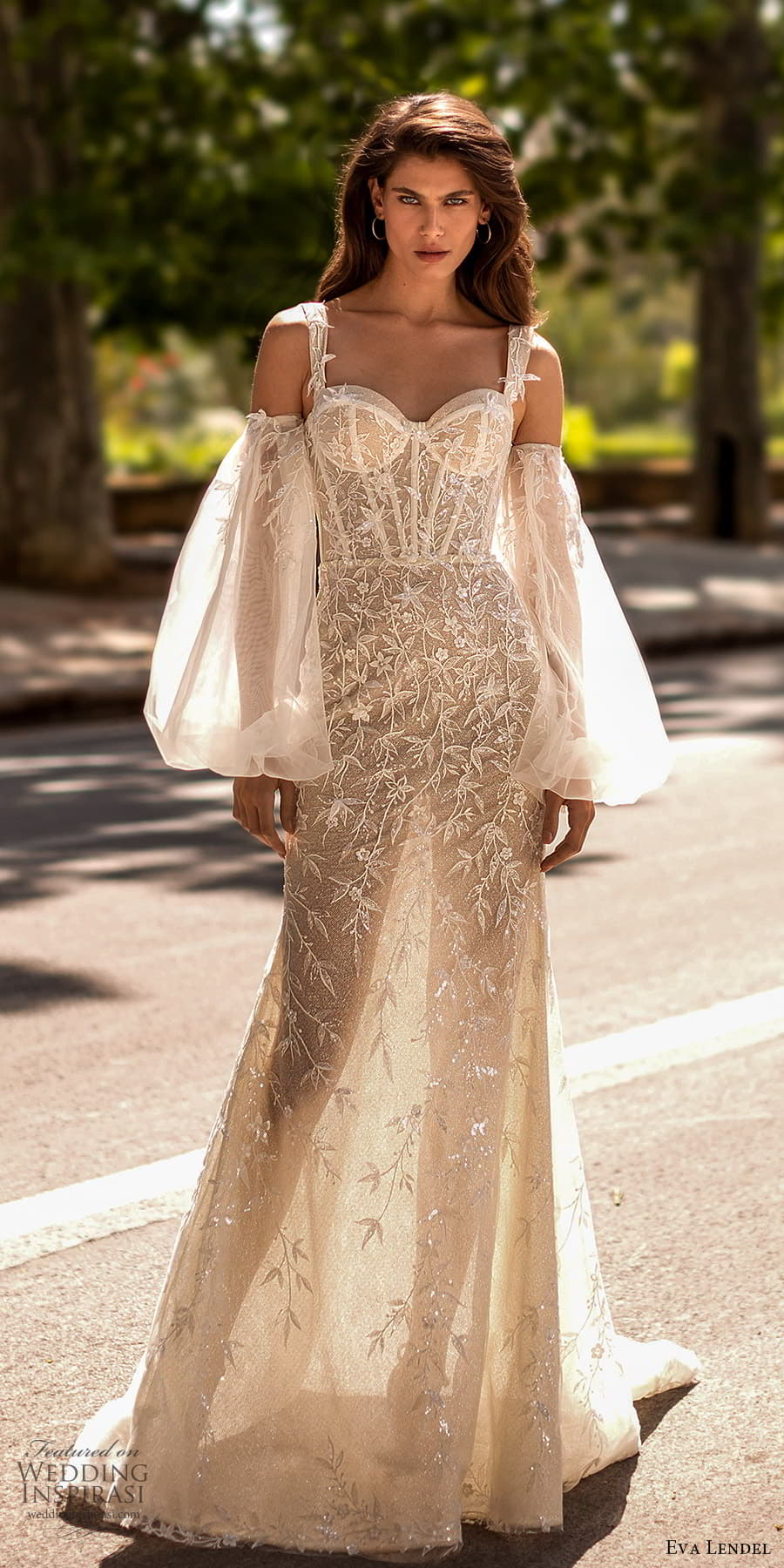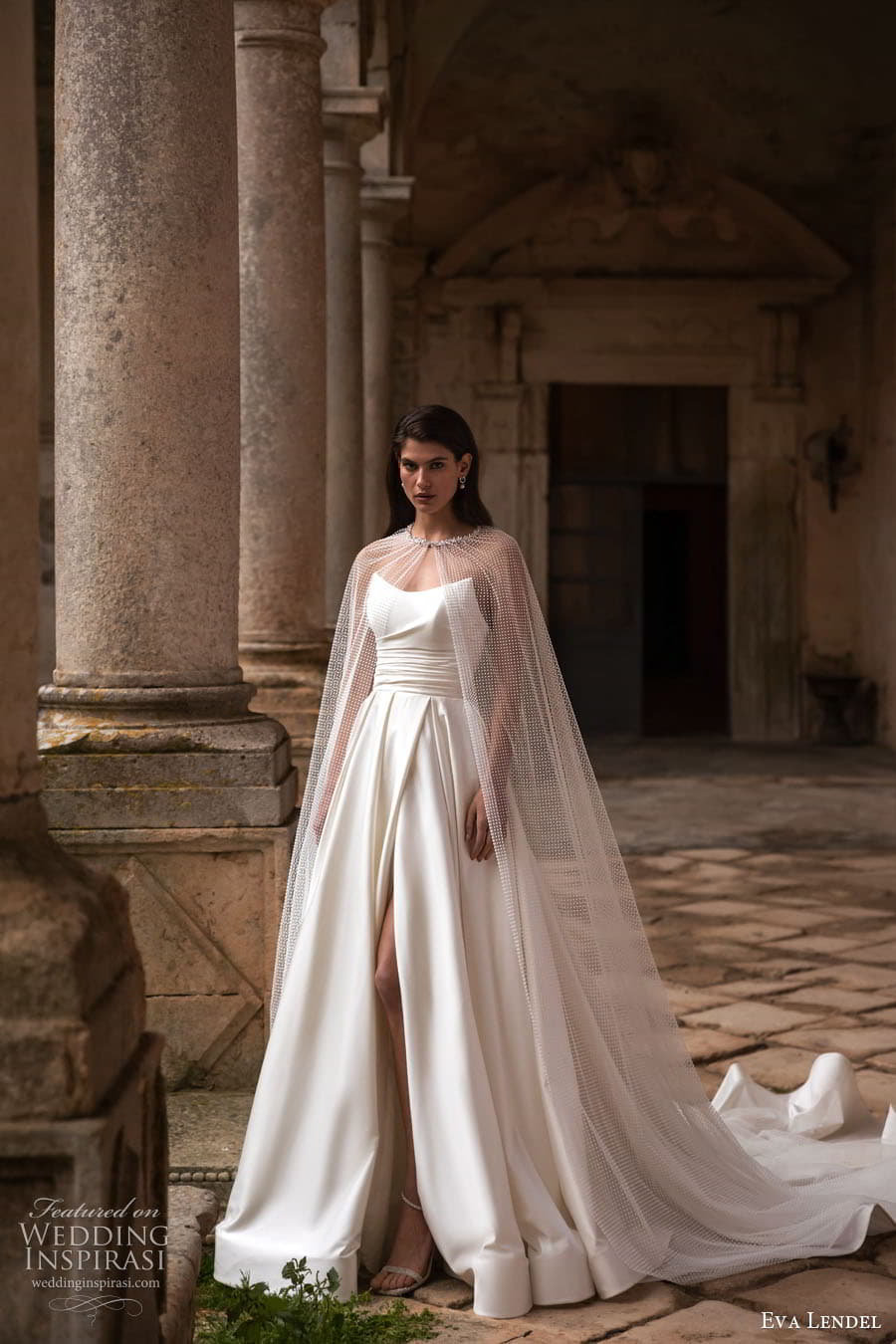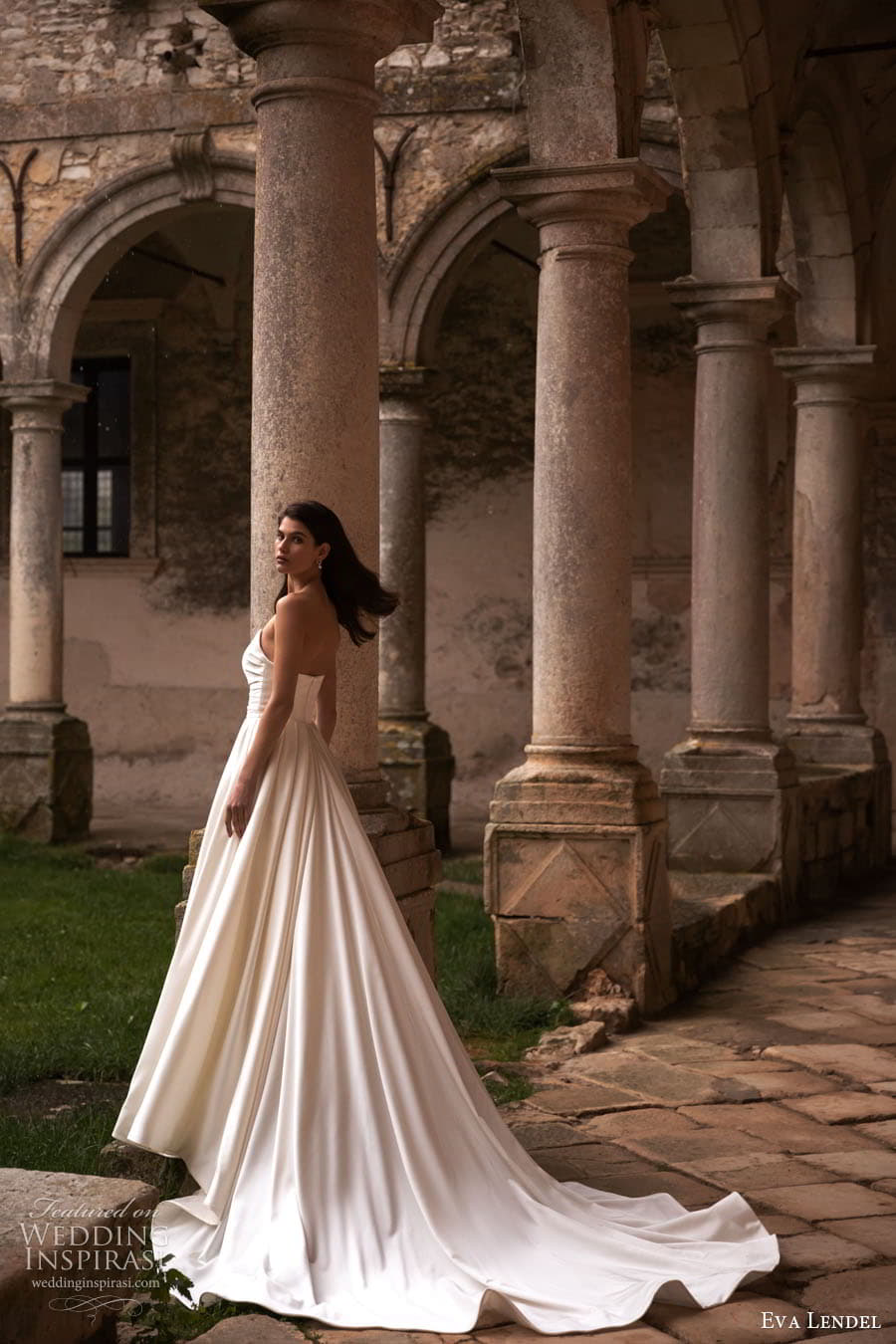 Photos courtesy of Eva Lendel. For details, visit Eva Lendel.