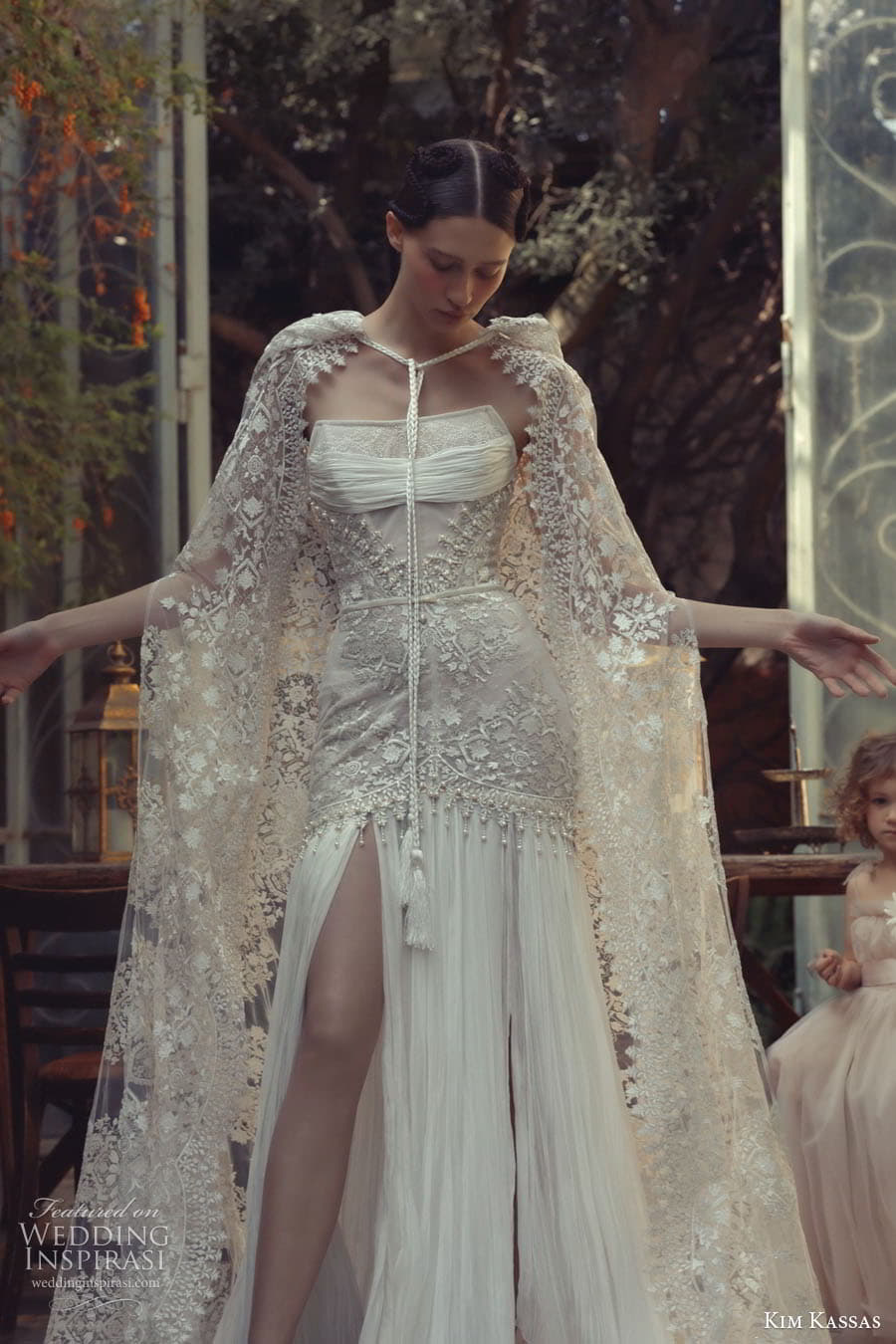 Inspired by the love story of Romeo and Juliet, Kim Kassas presents a Spring 2023 bridal collection filled with boho romantic details kissed by a dramatic, vintage-inspired flair:
"Oh Romeo puts a spotlight on Juliet with a collection that goes beyond the strength of the heroine's character and explores the softer side of Juliet. The dresses feature new sleeves and skirt silhouettes that lean towards sweet and romantic. Poet sleeves, tiered skirts, a regal peplum-waist ball gown, intricate lace embroidery, and tulle-layered skirts are some of the highlight looks along with beautifully detailed bridal hoods, capes, and drapes. "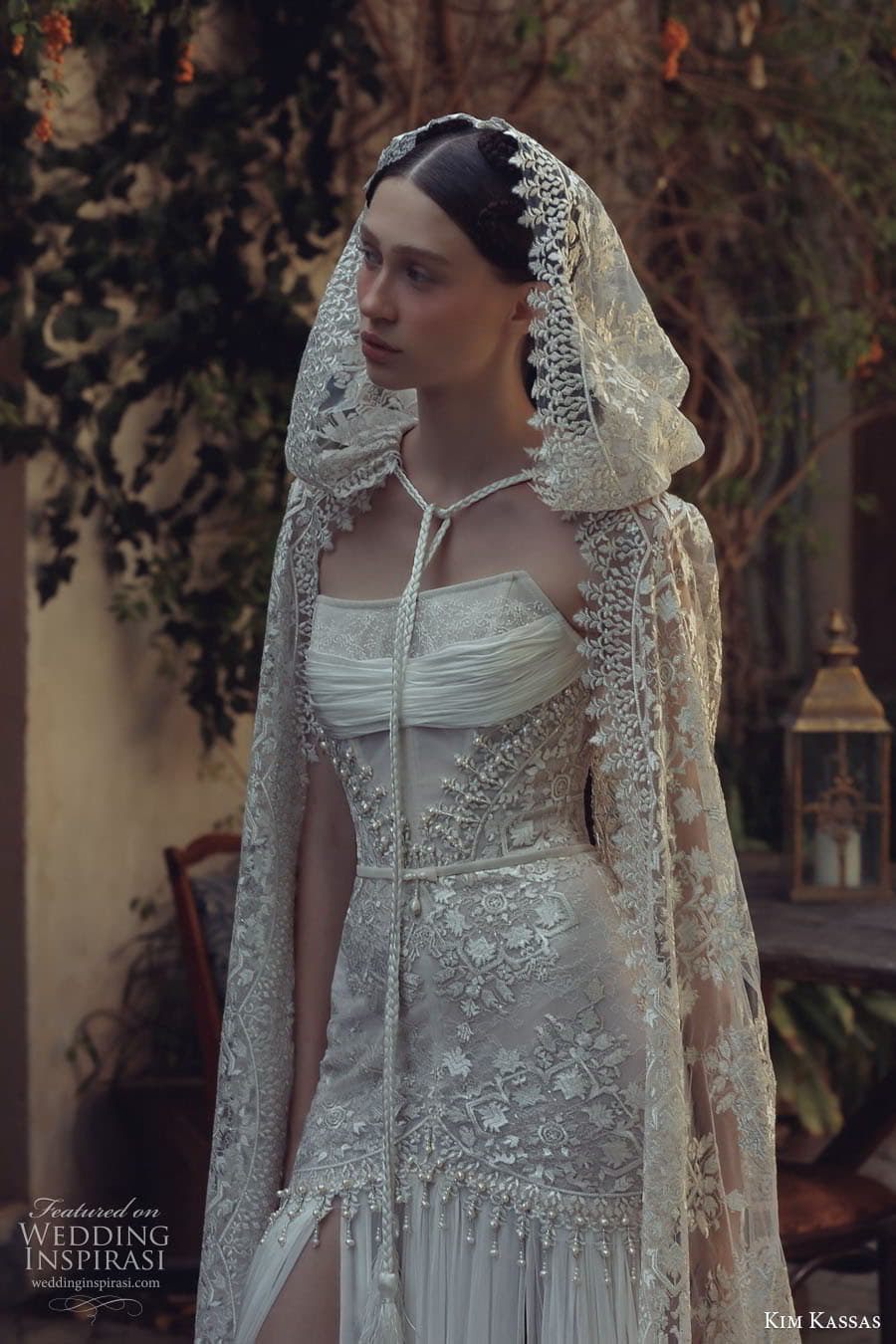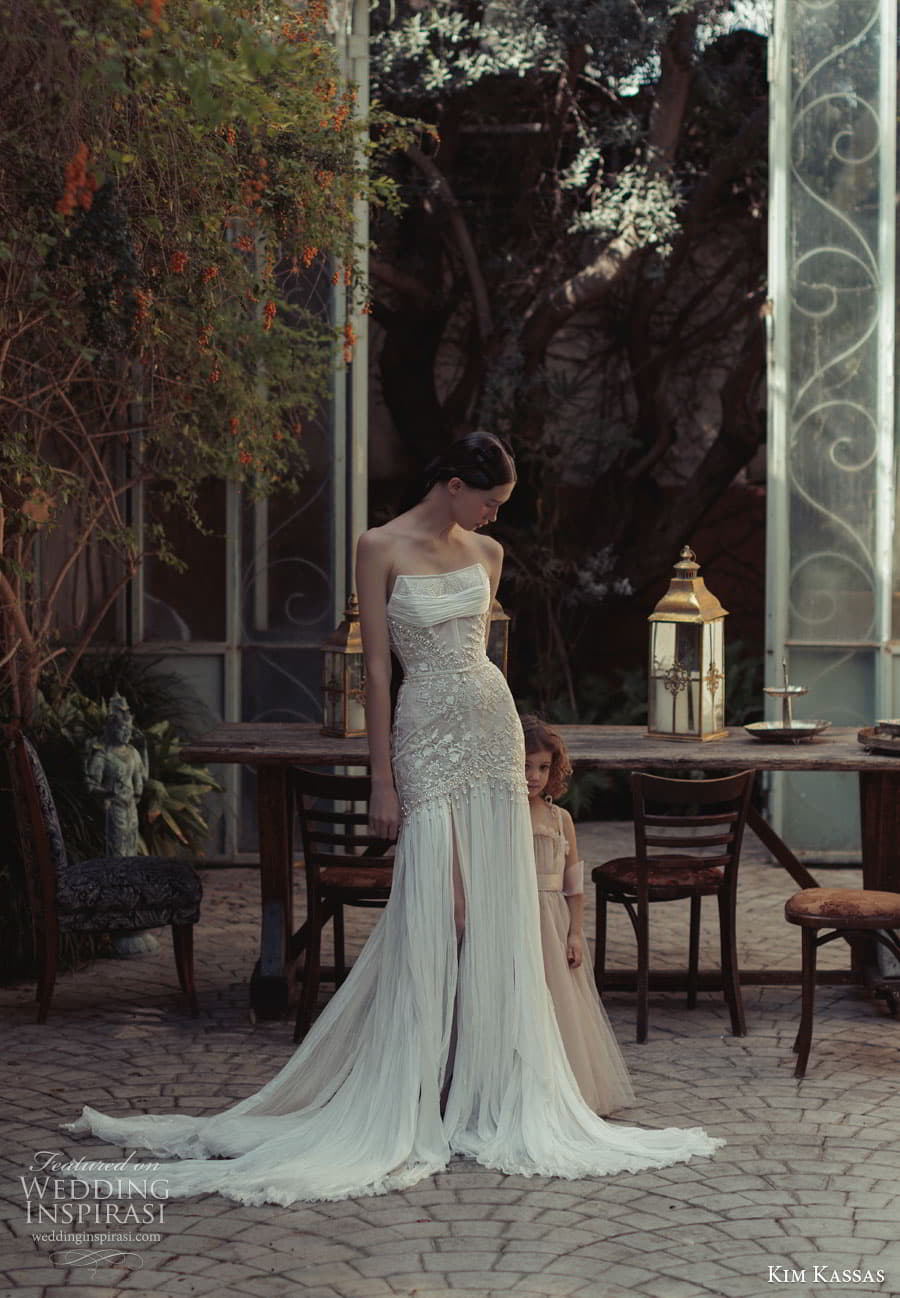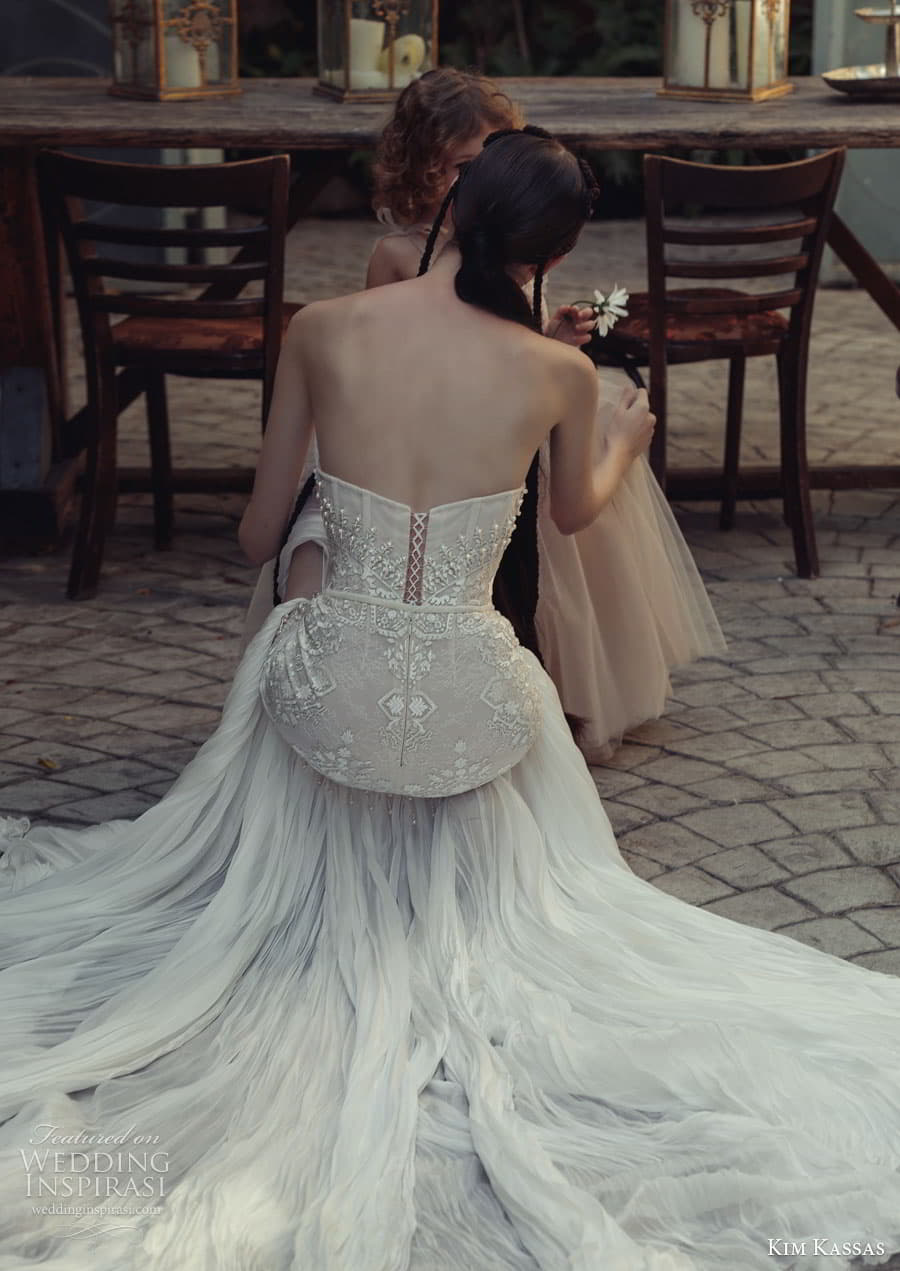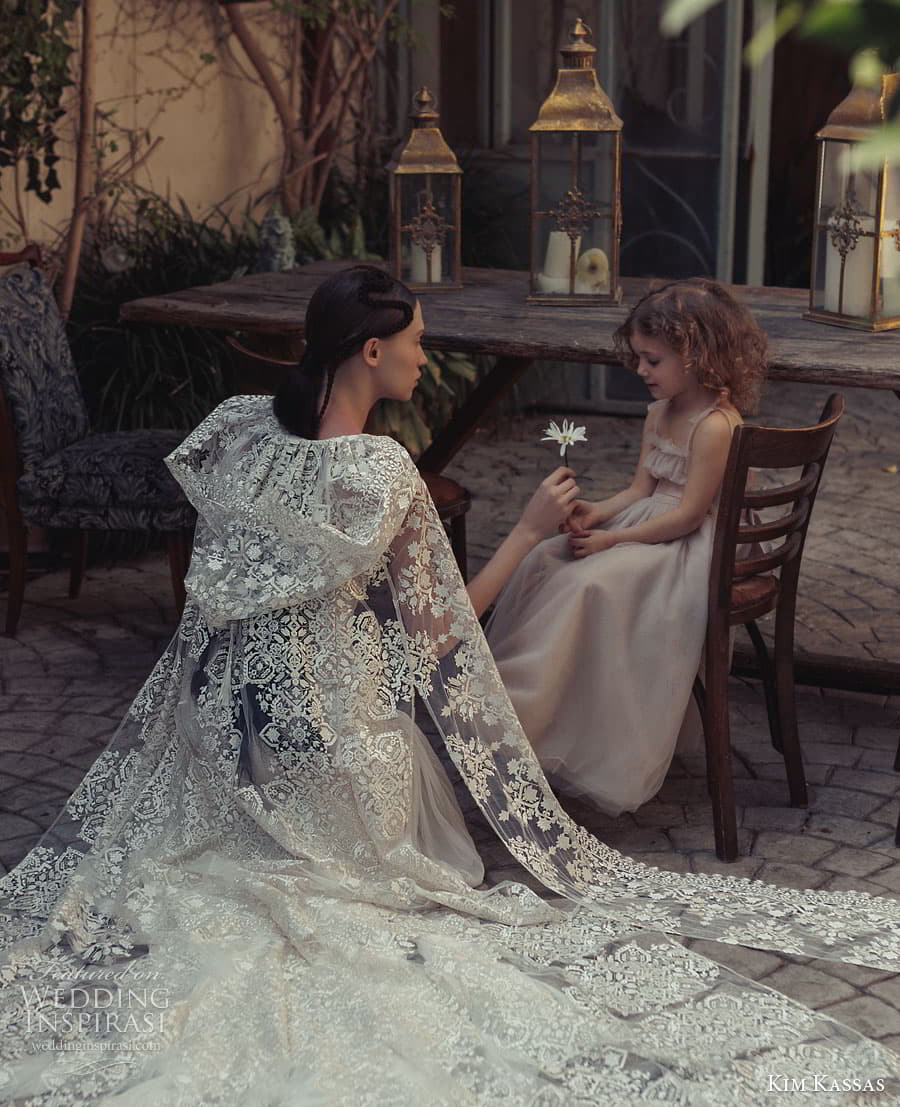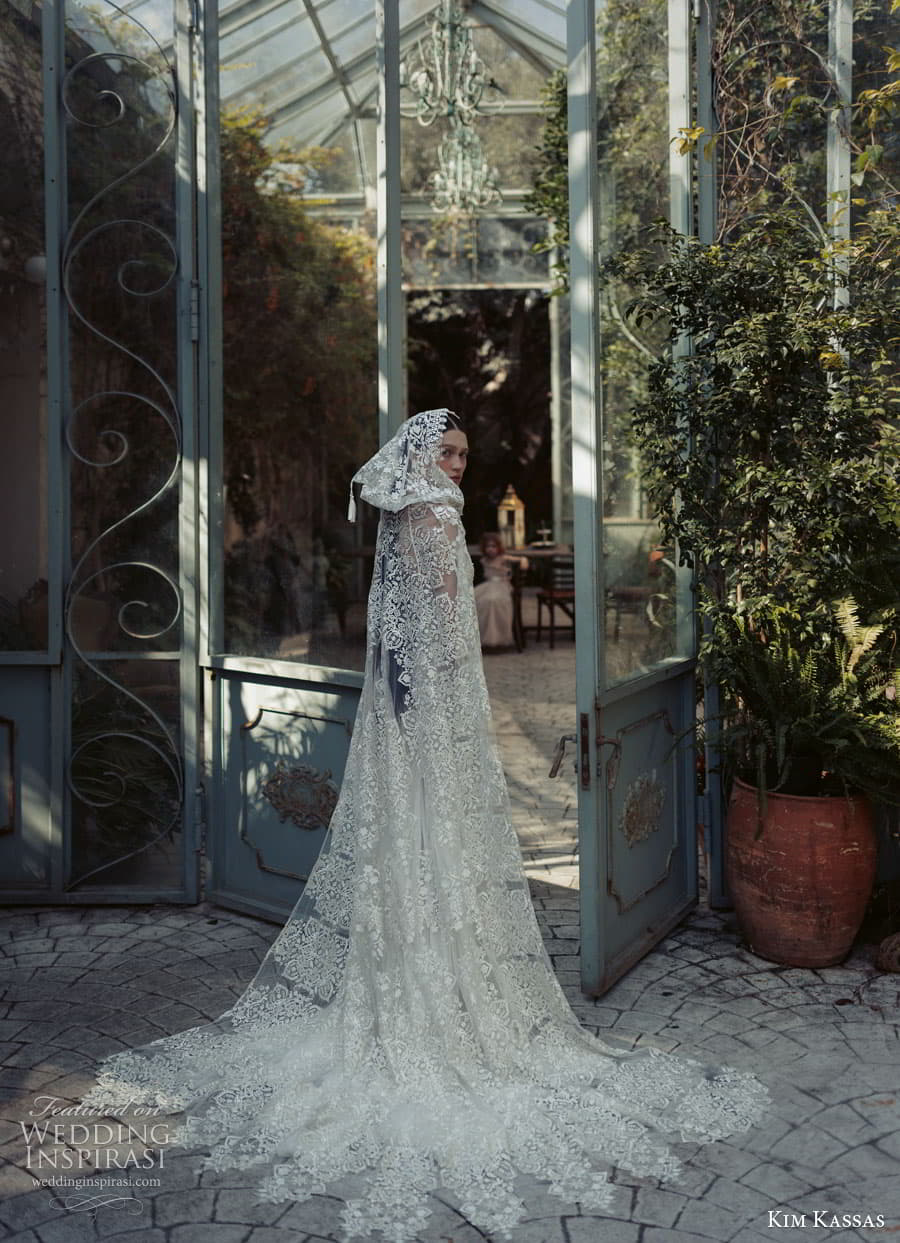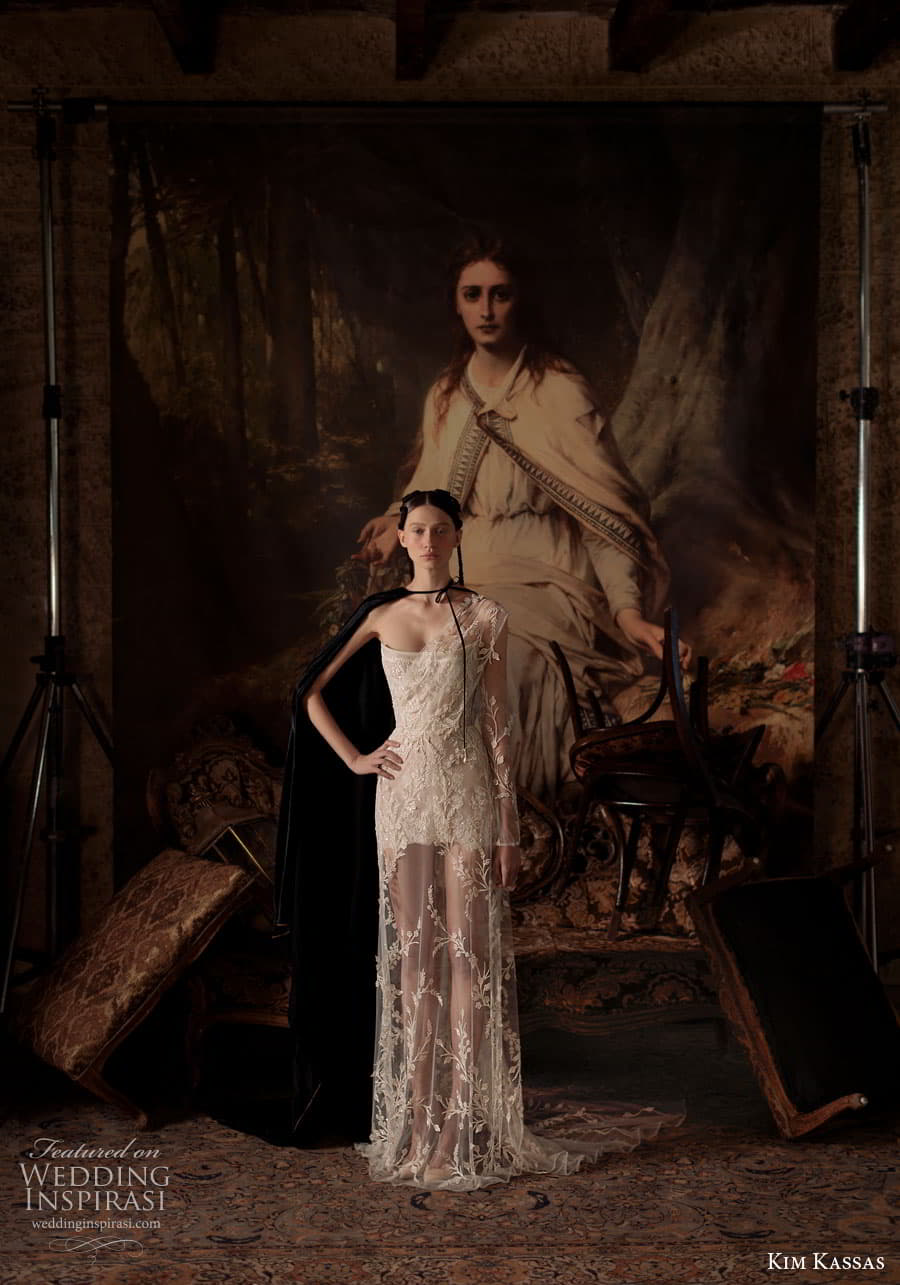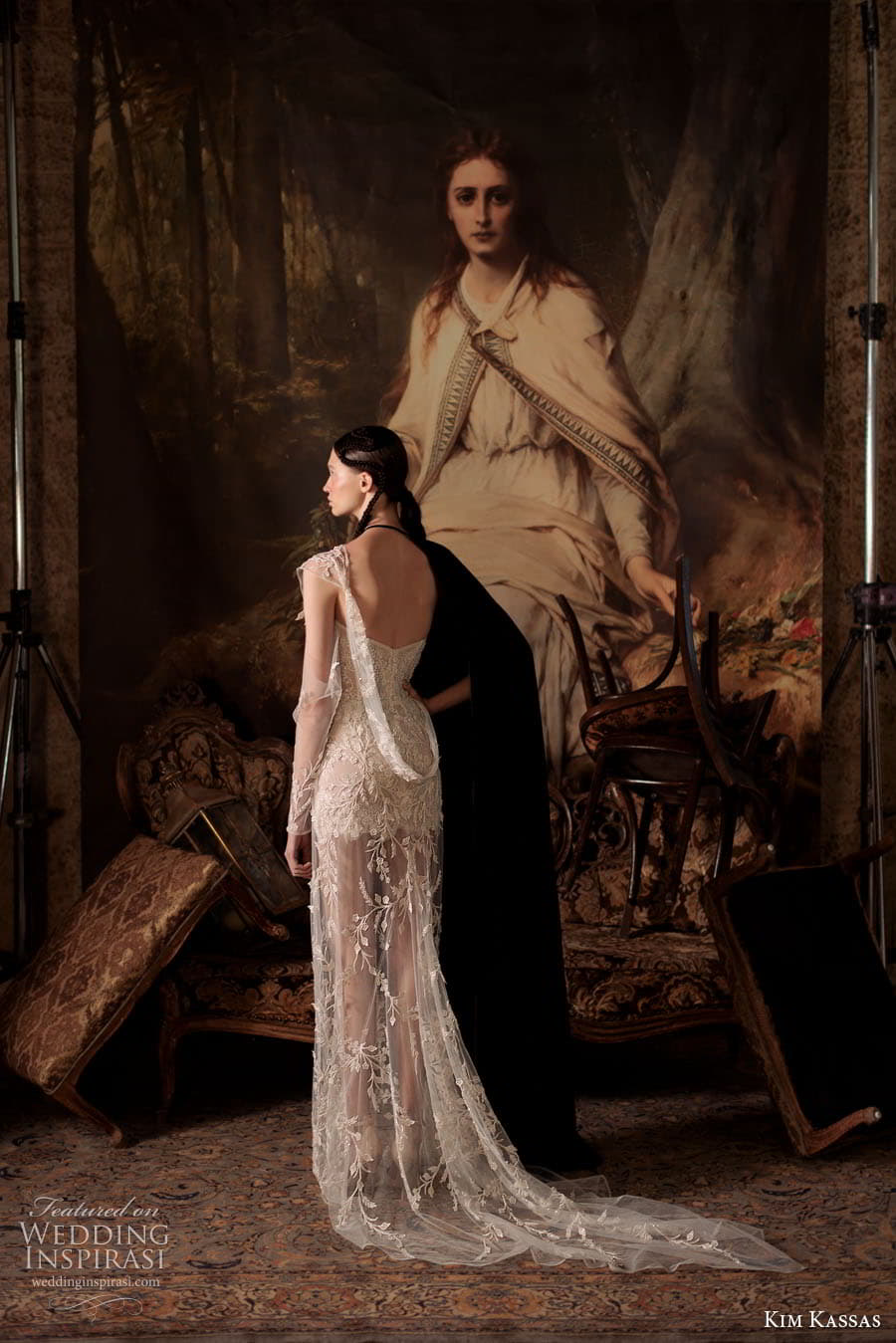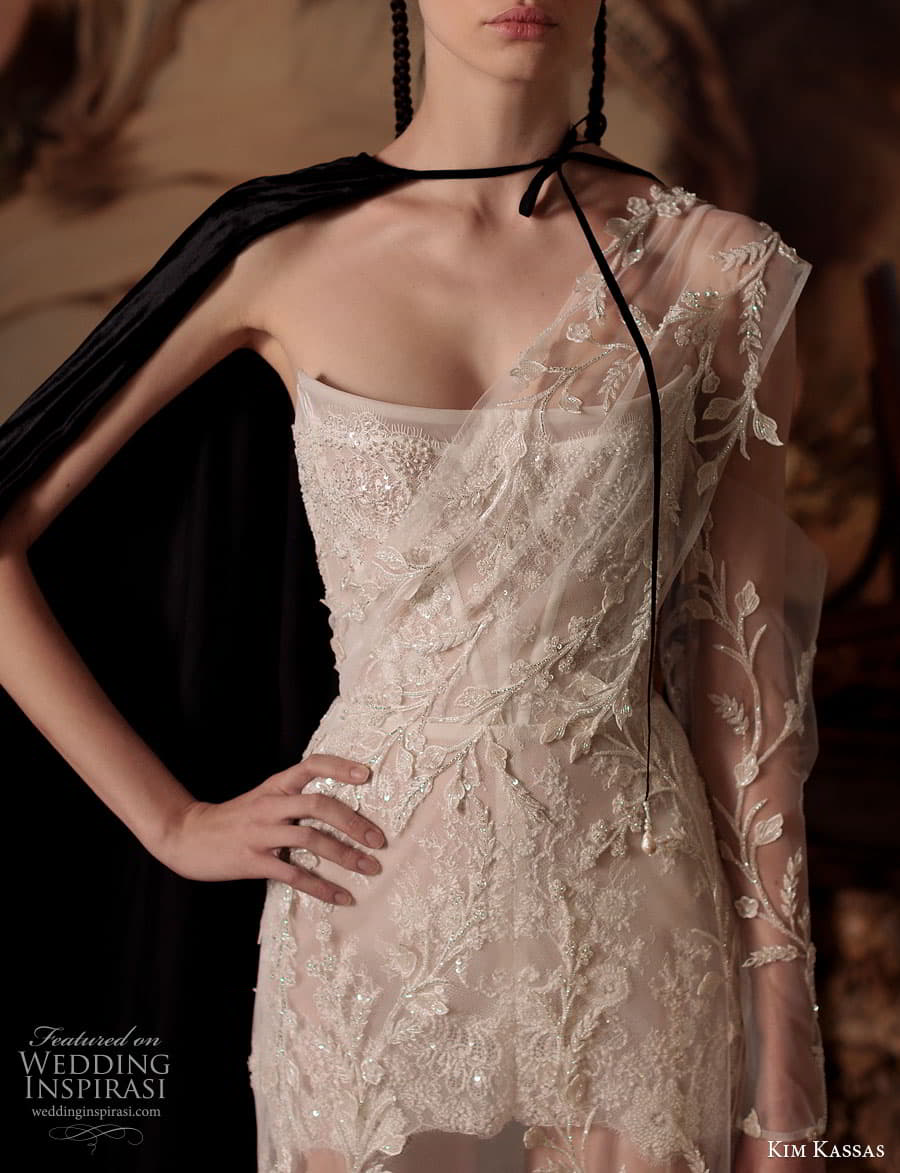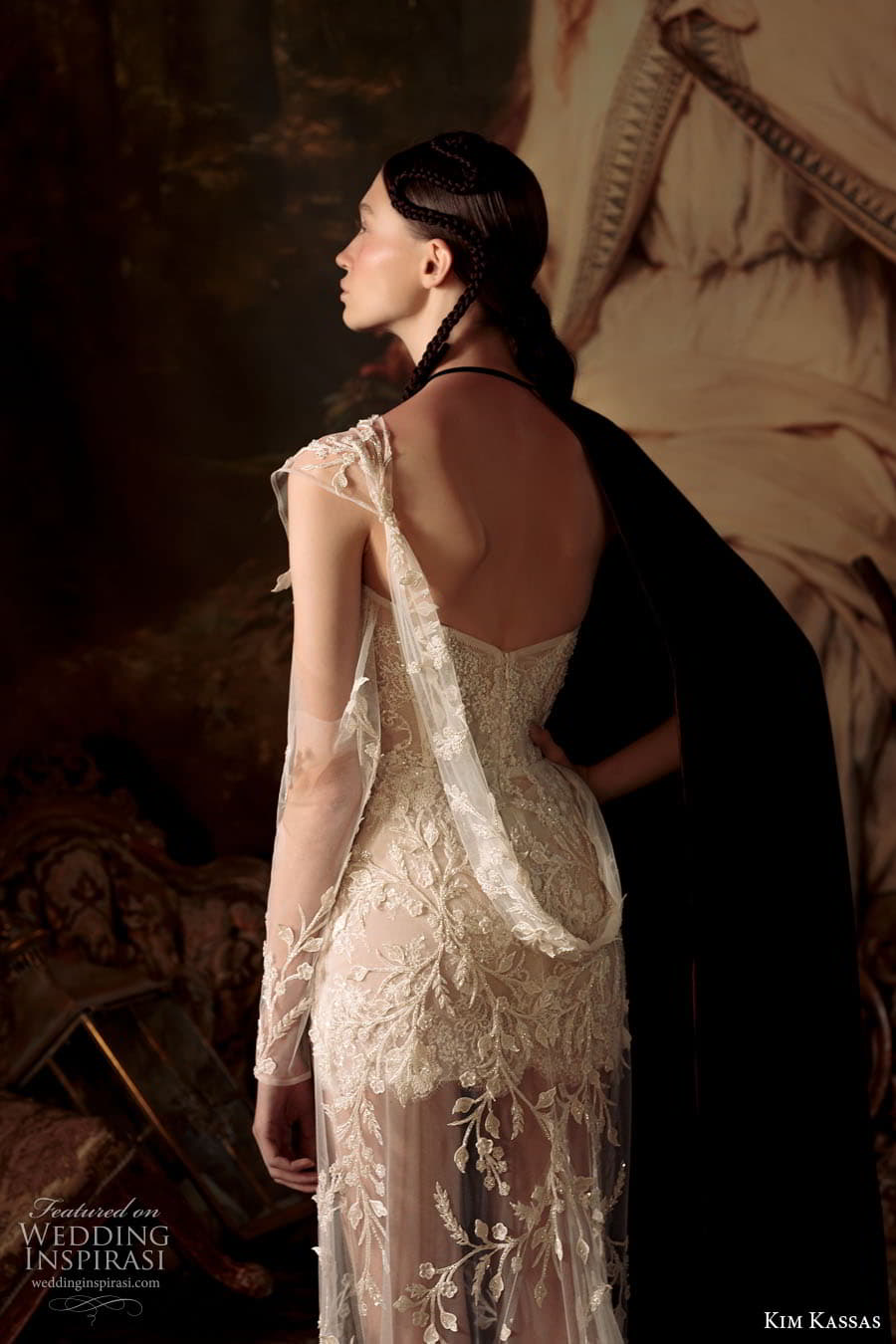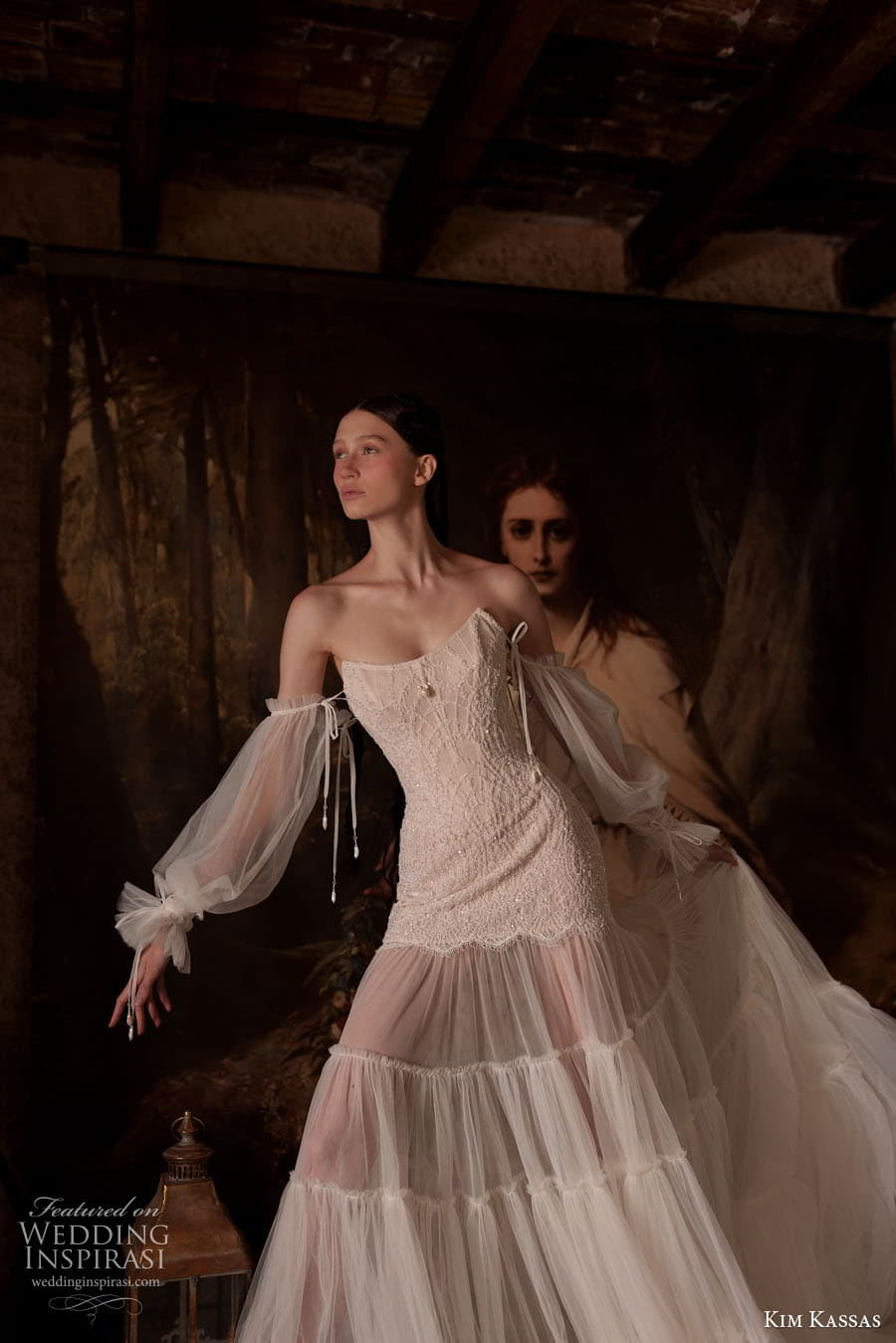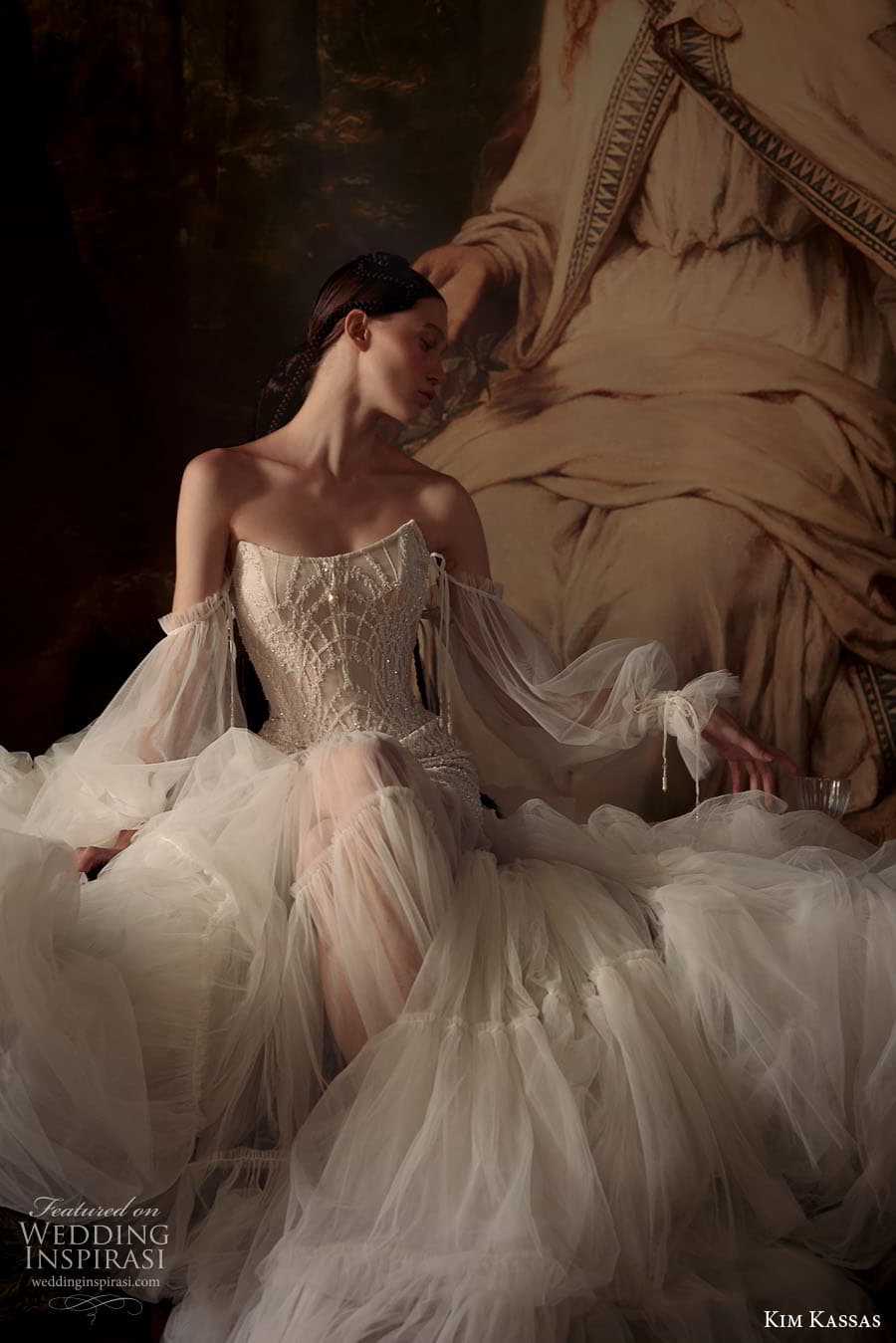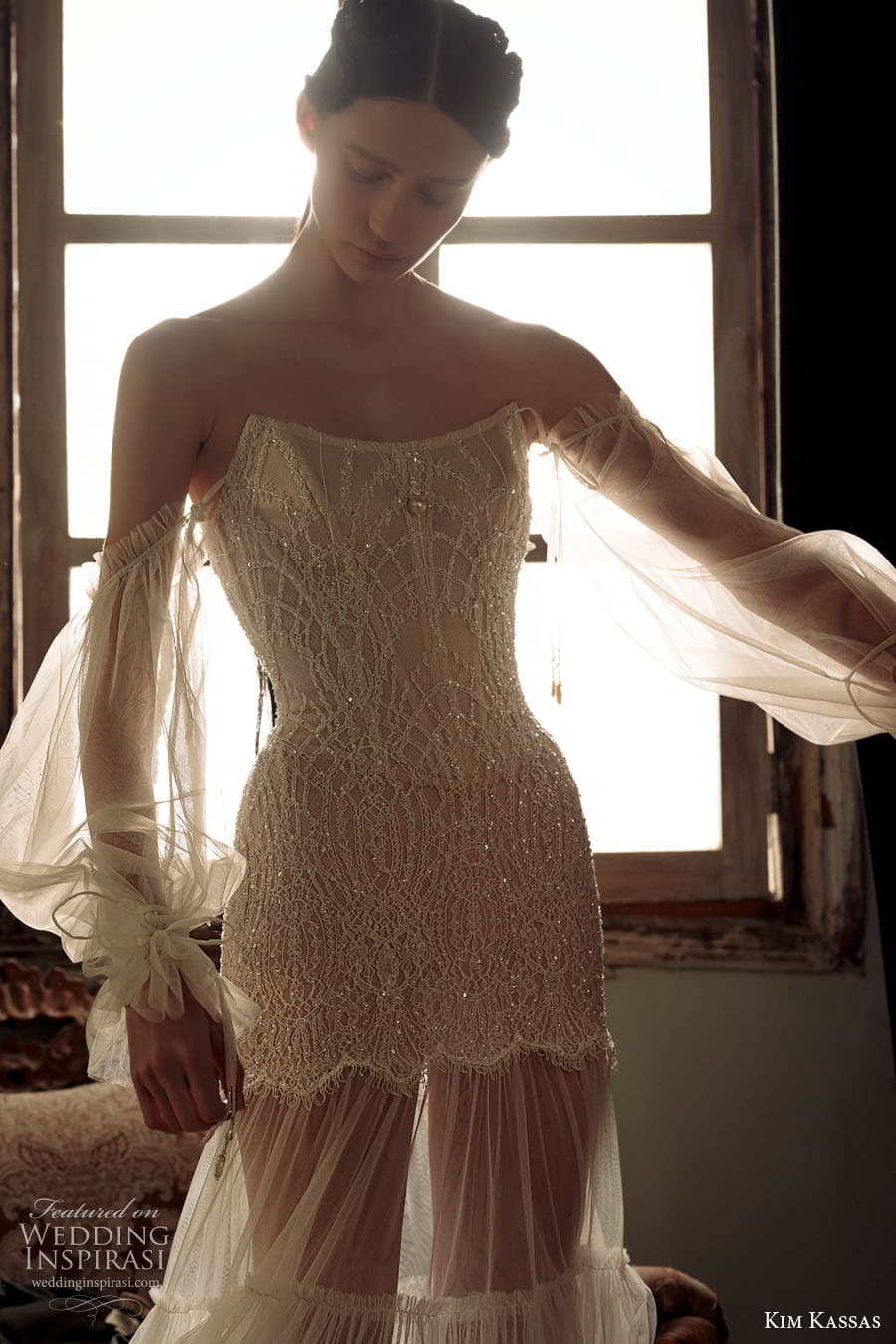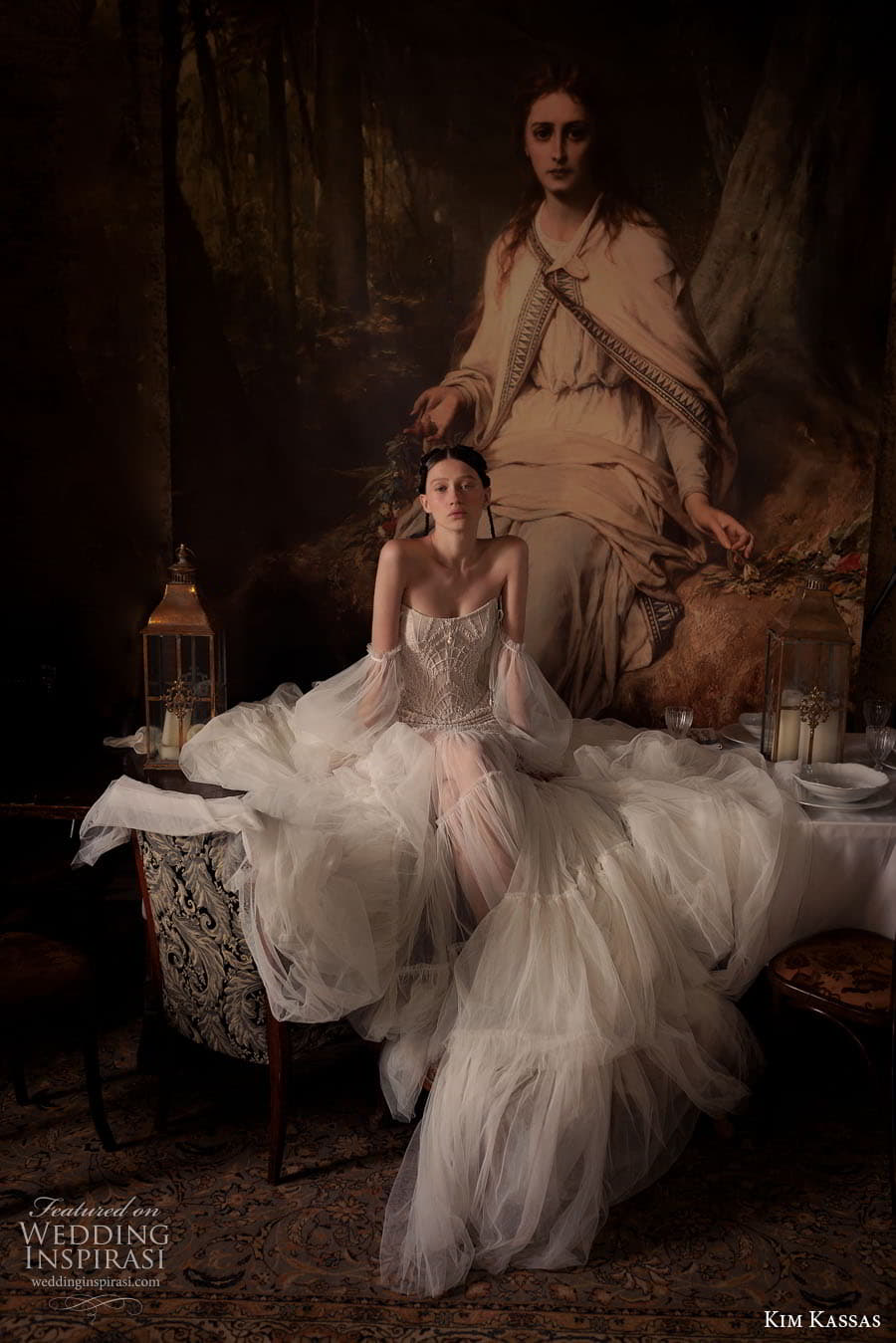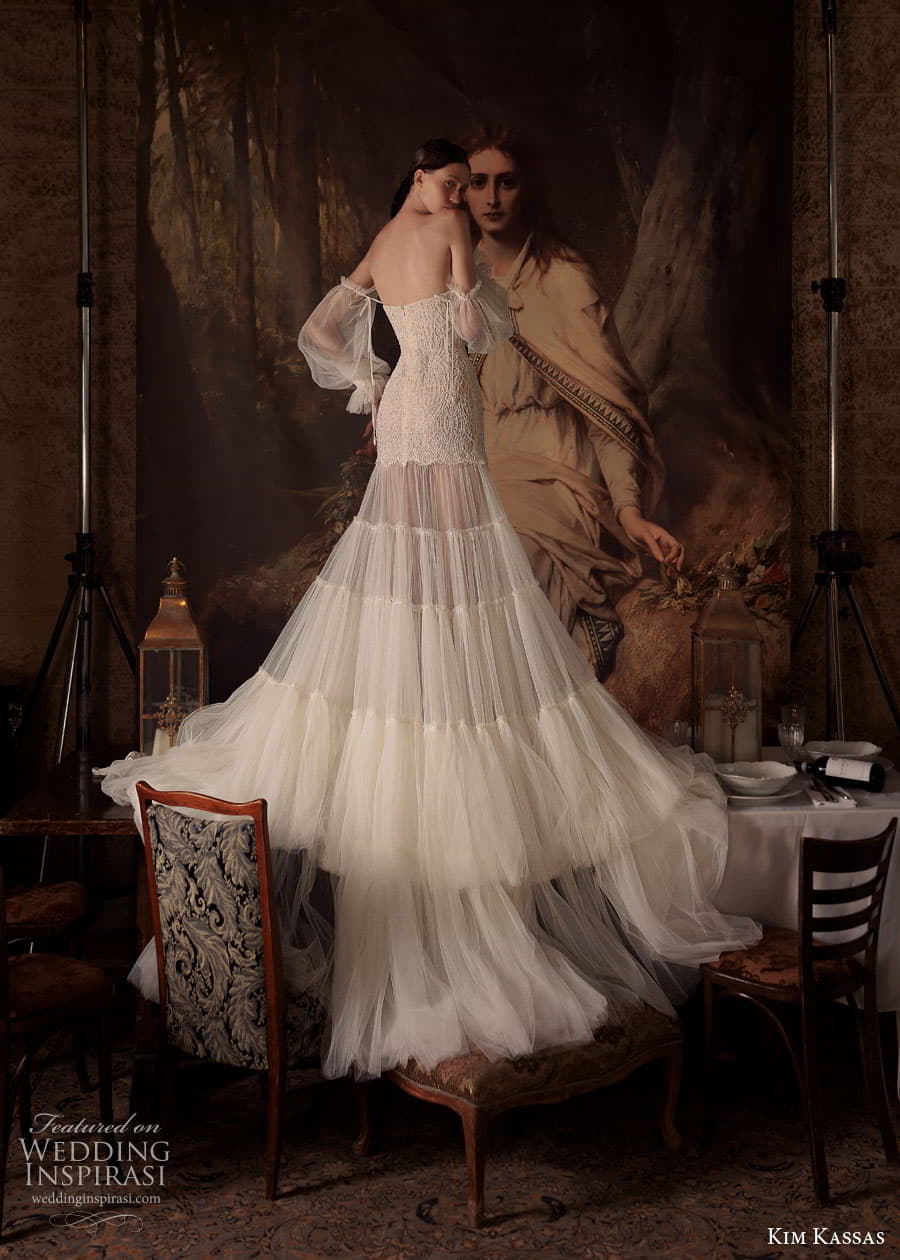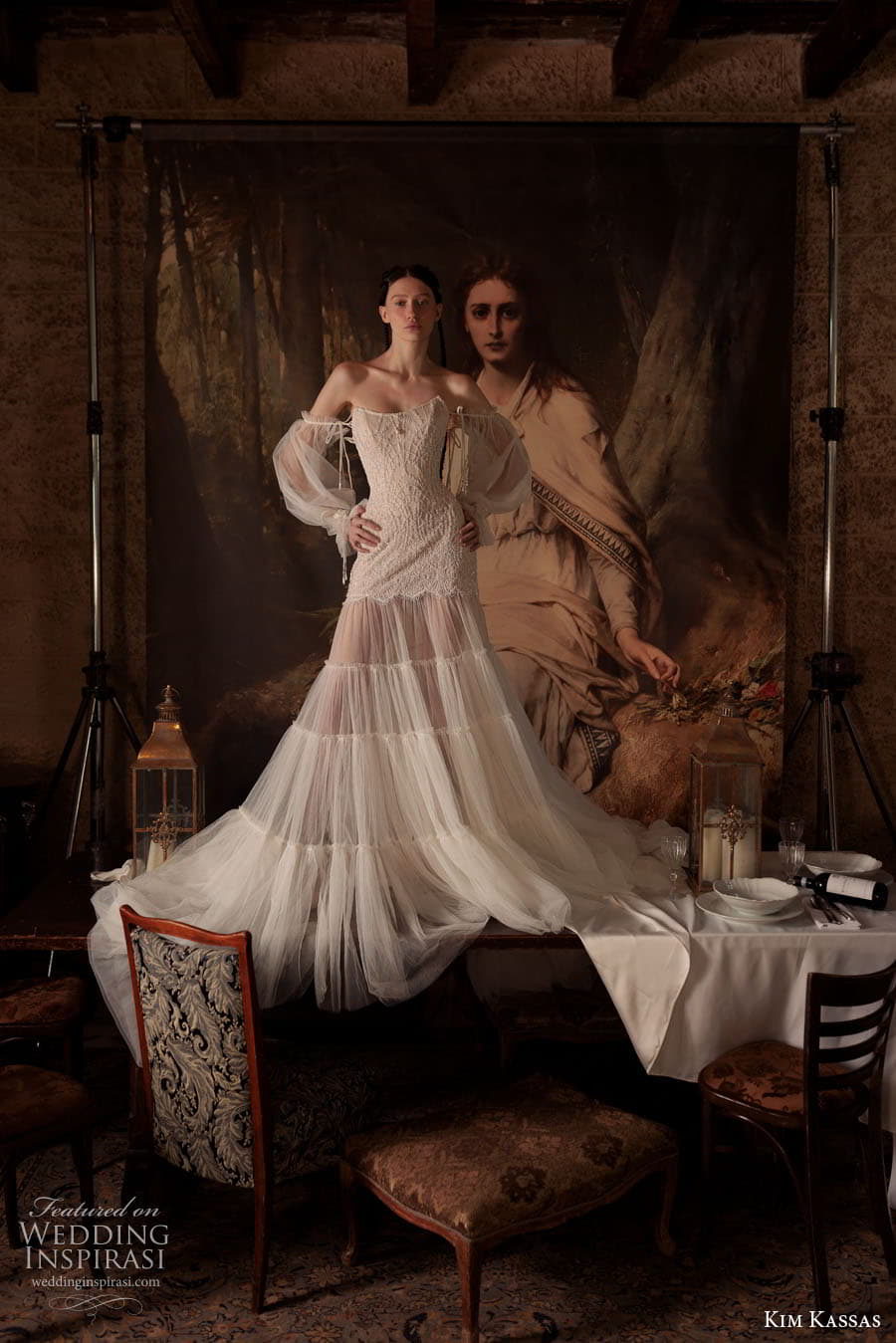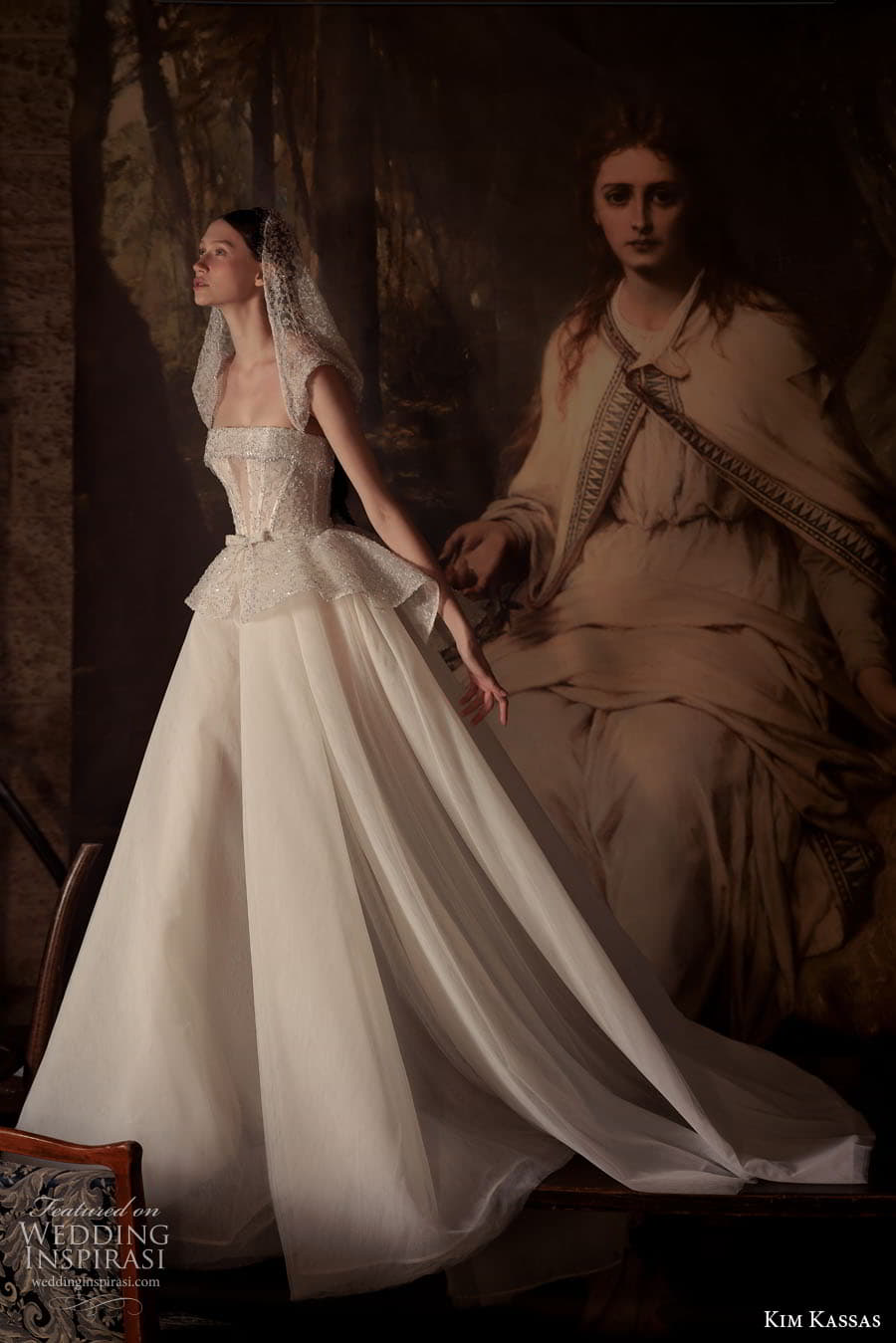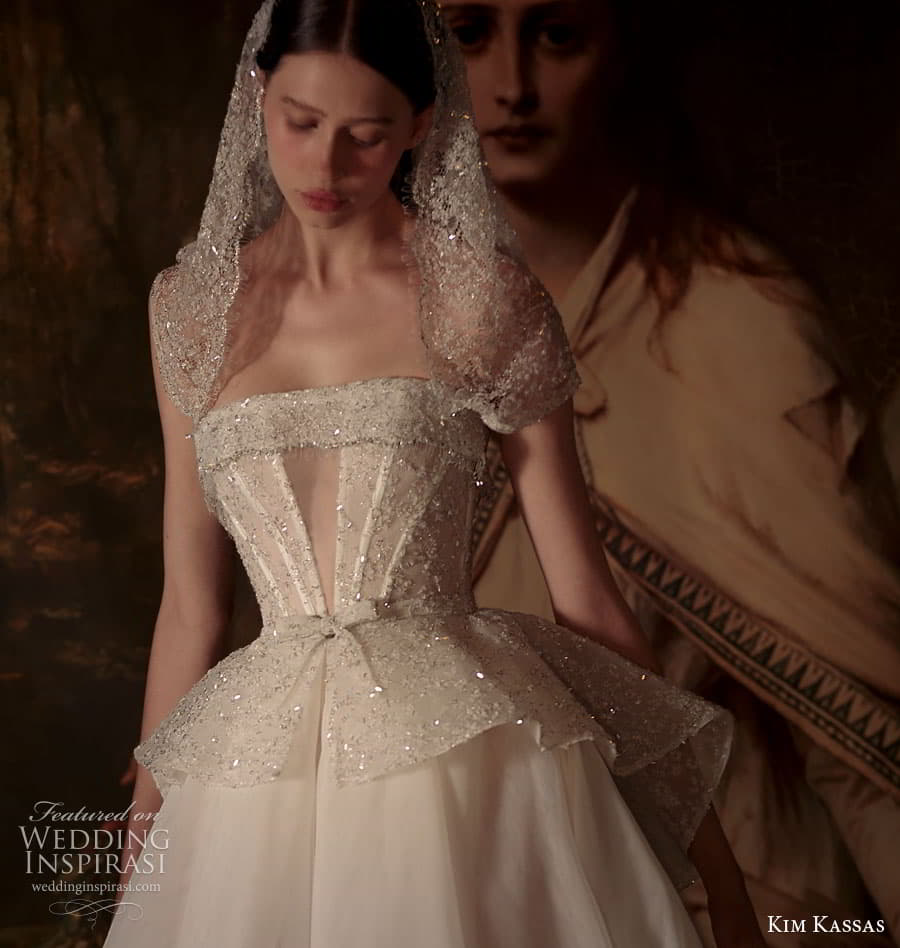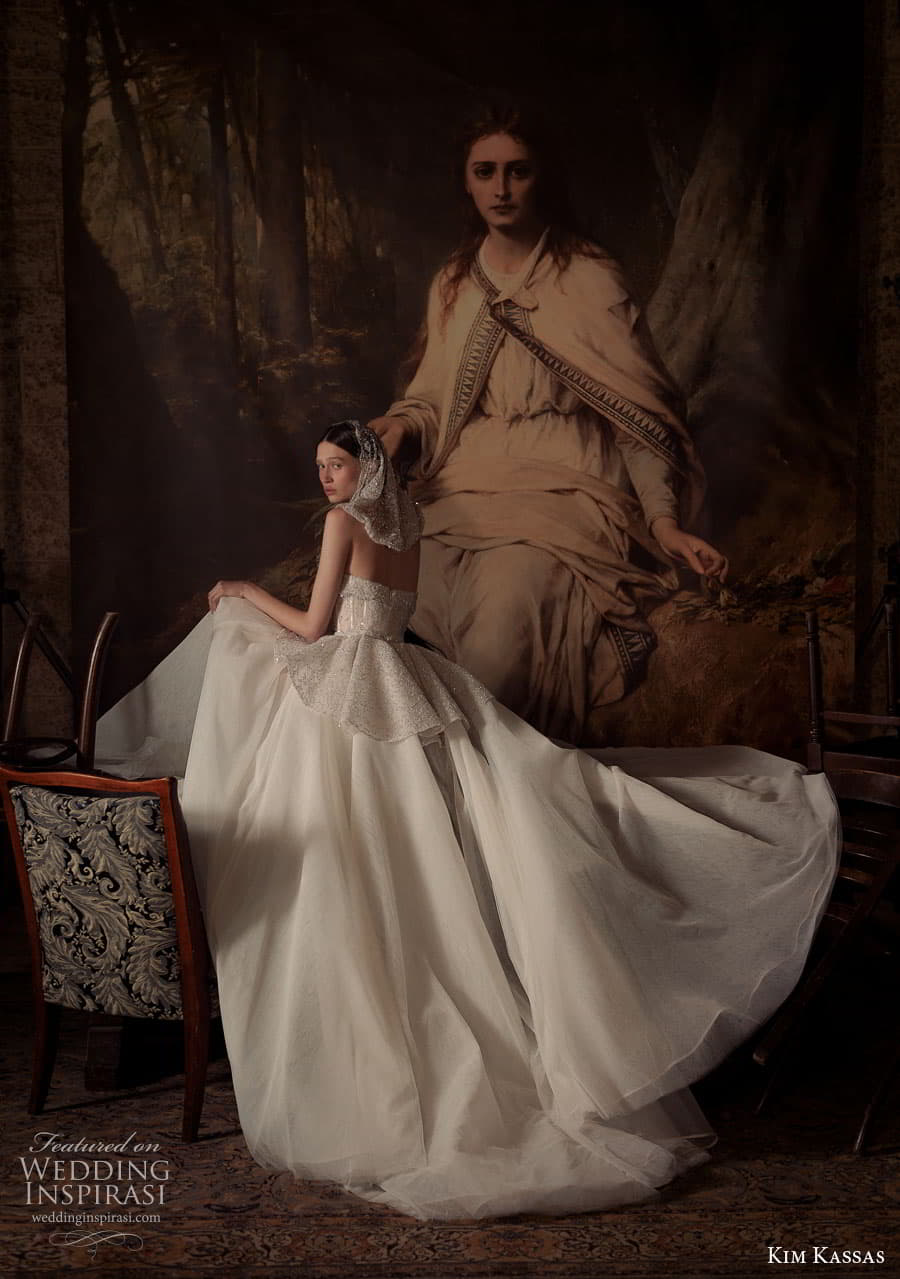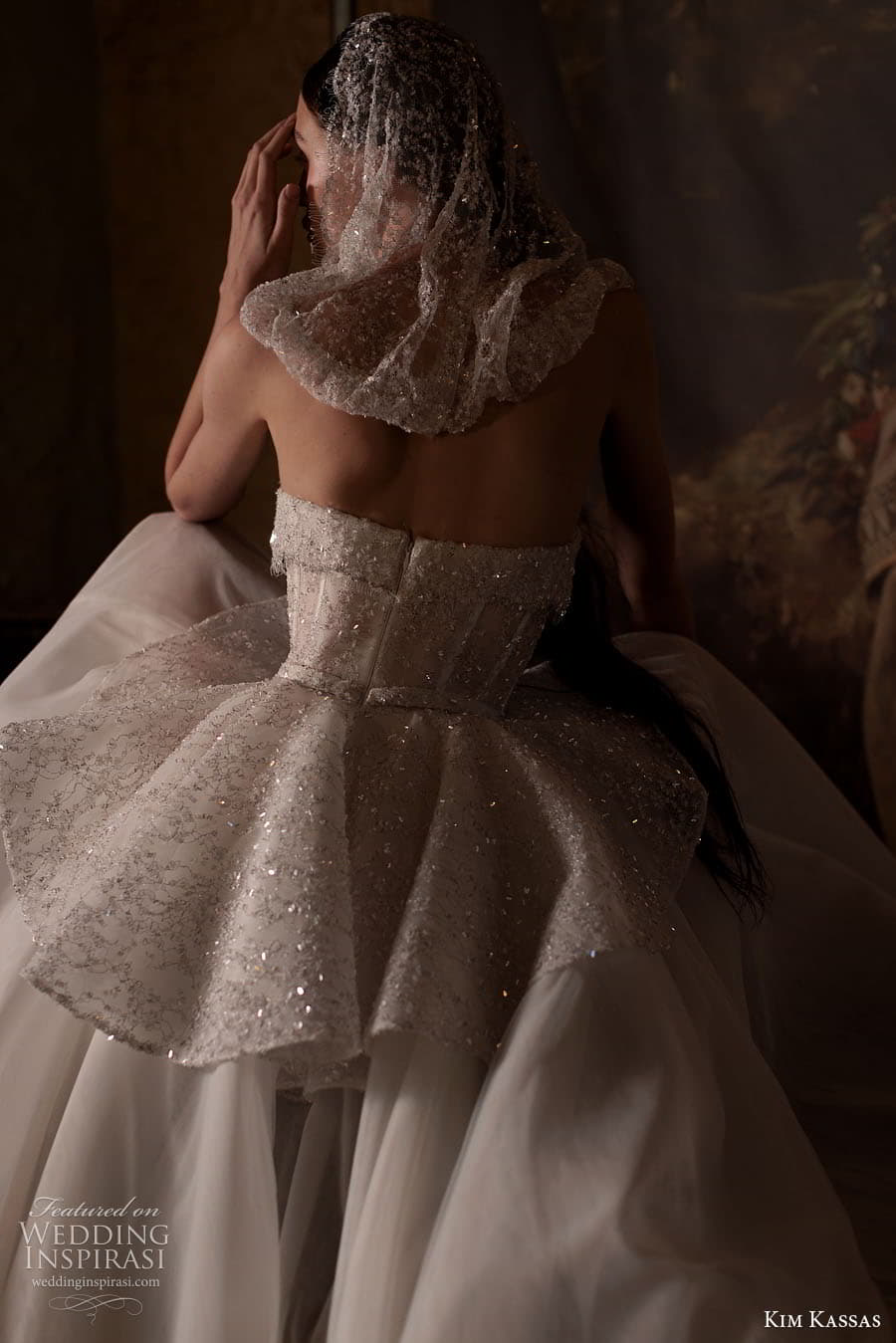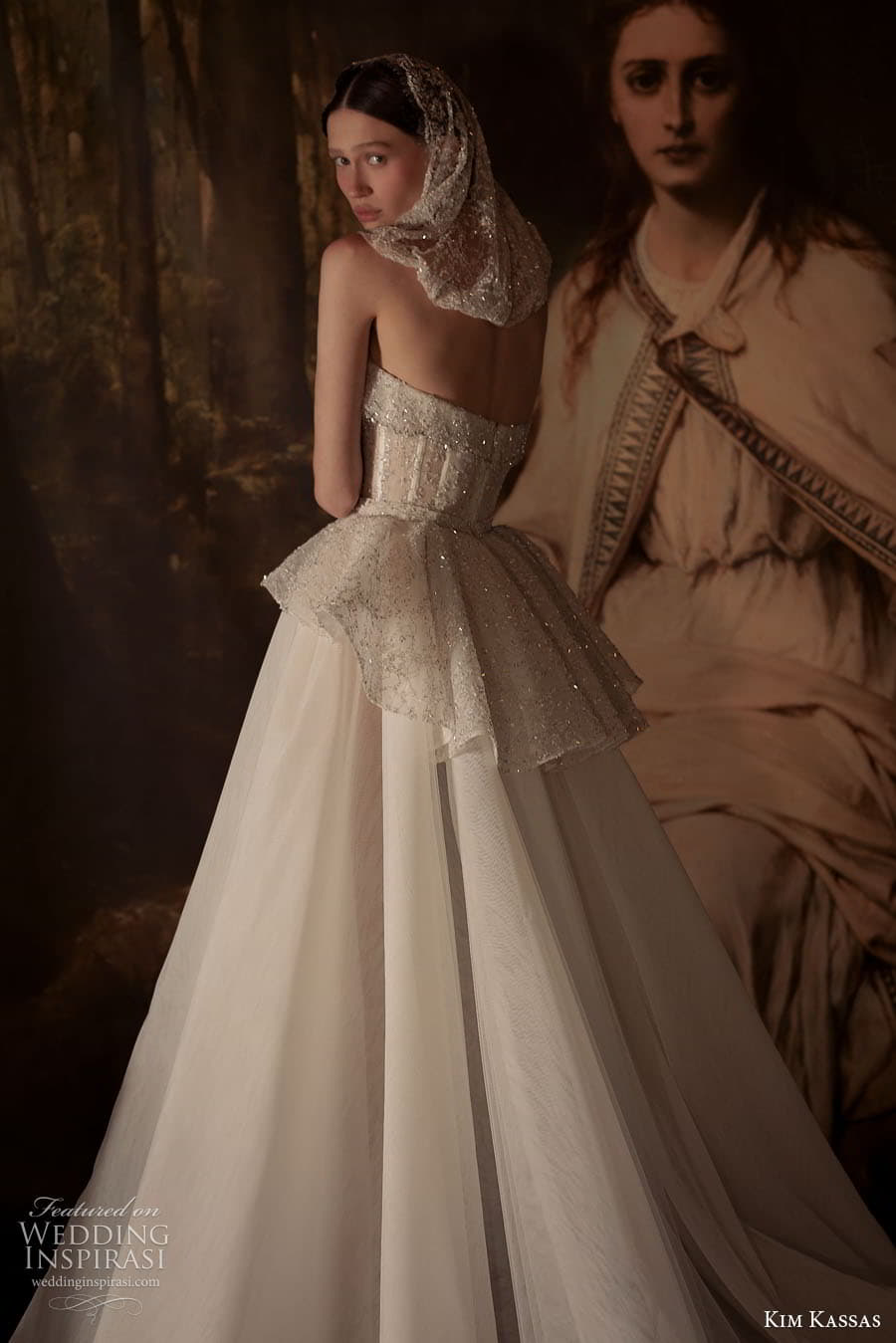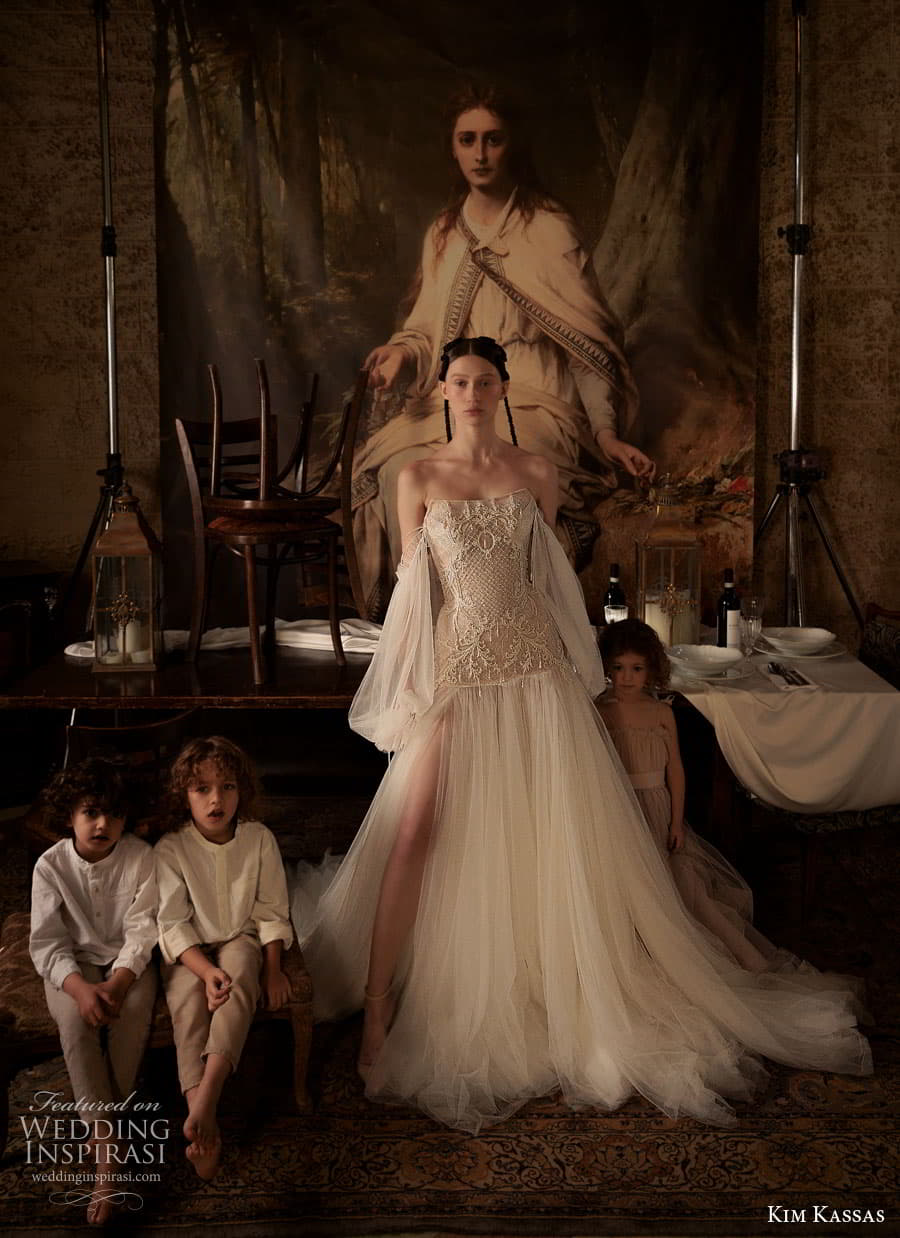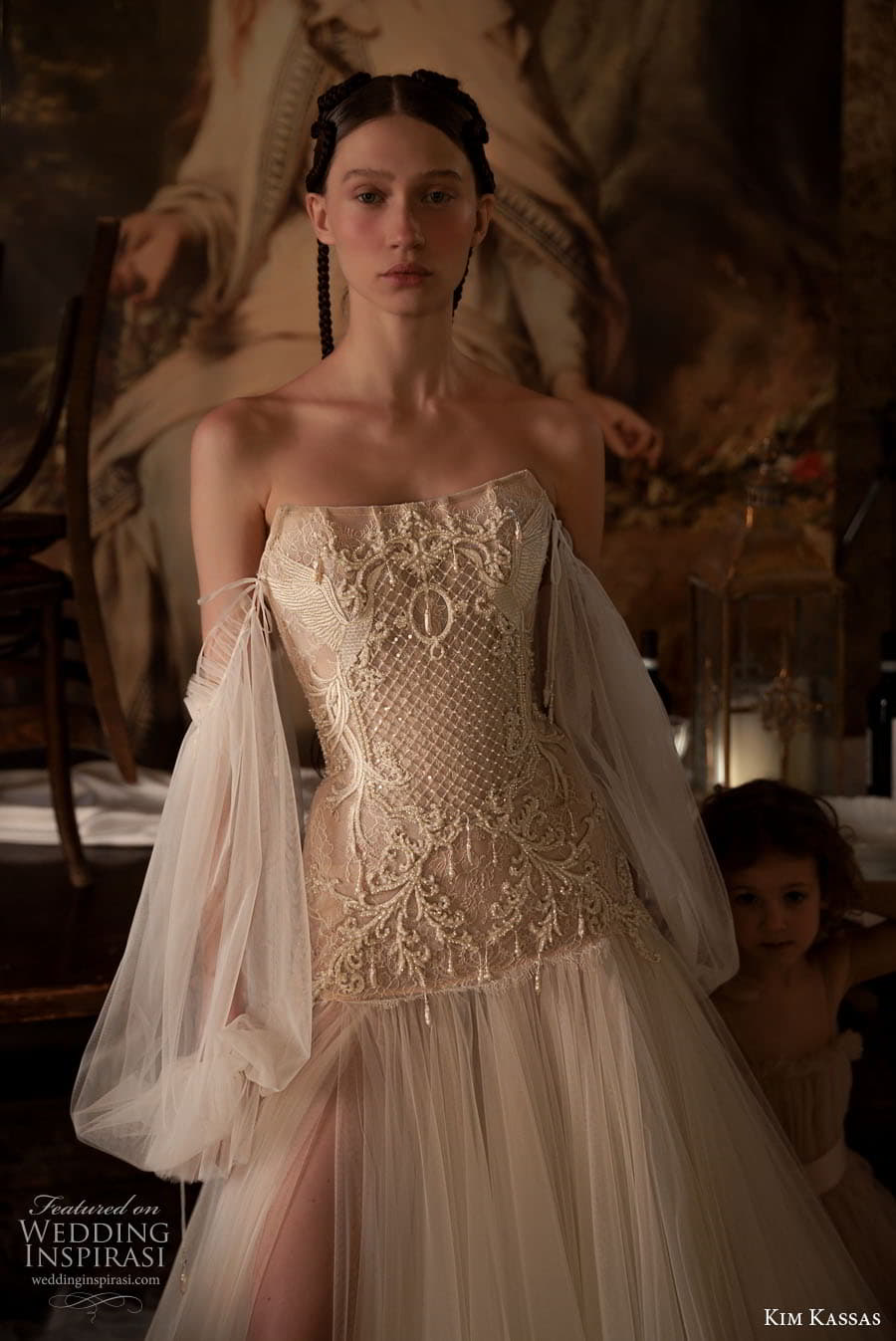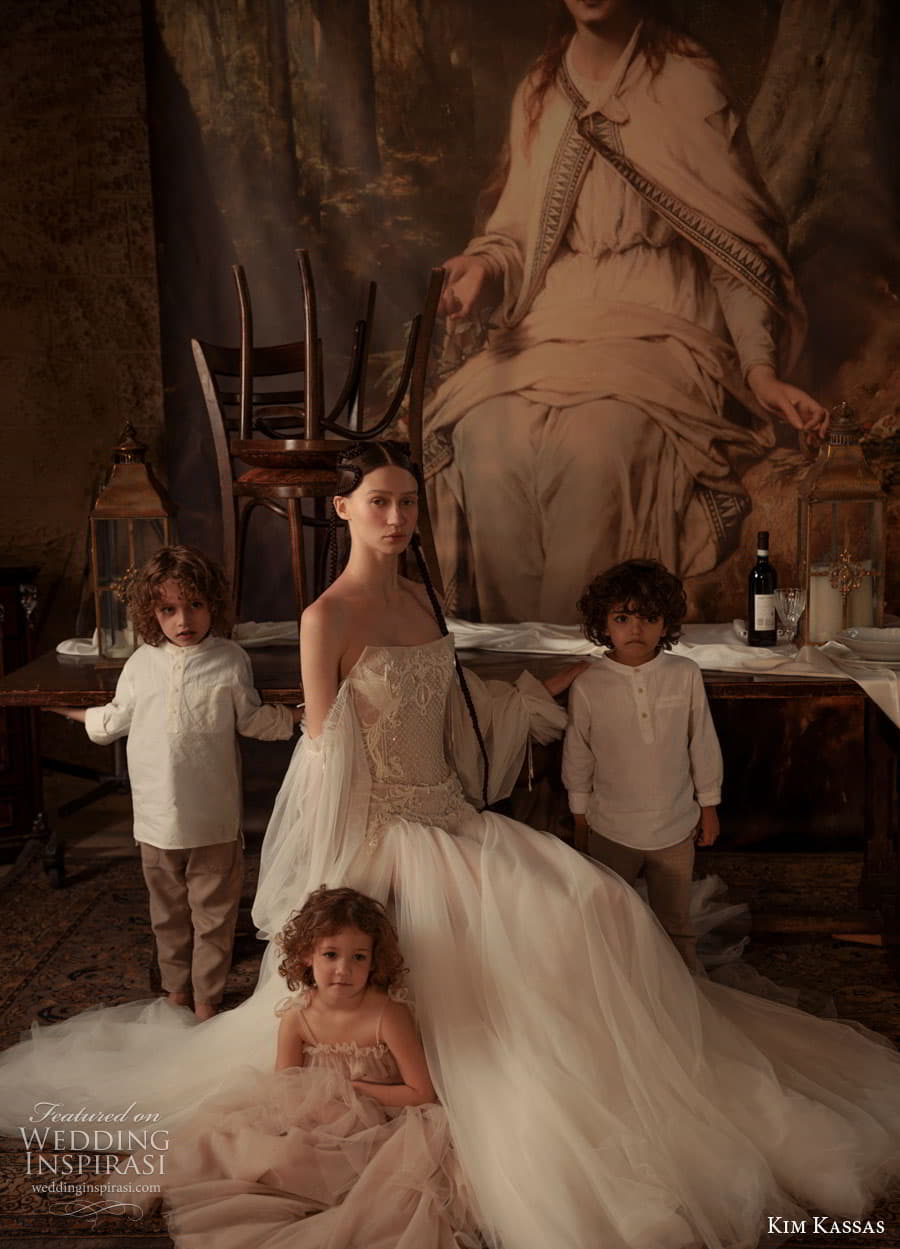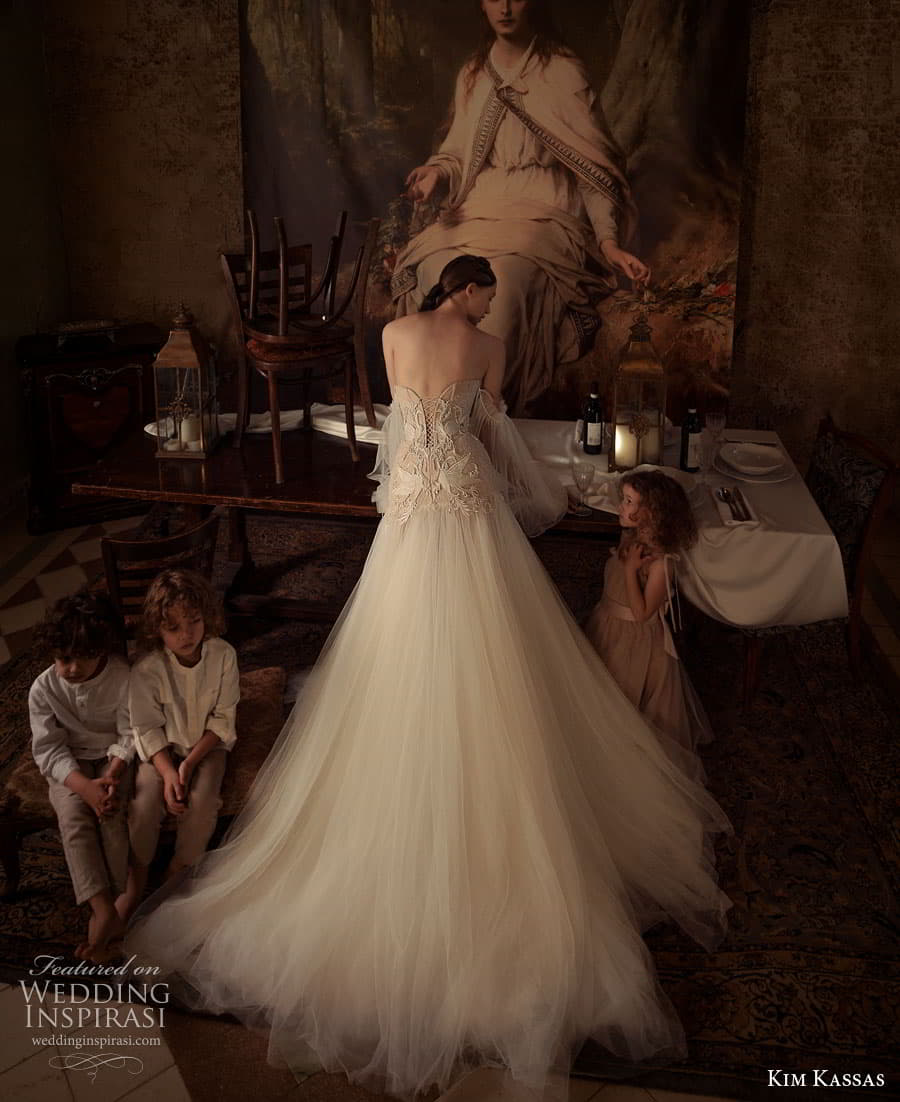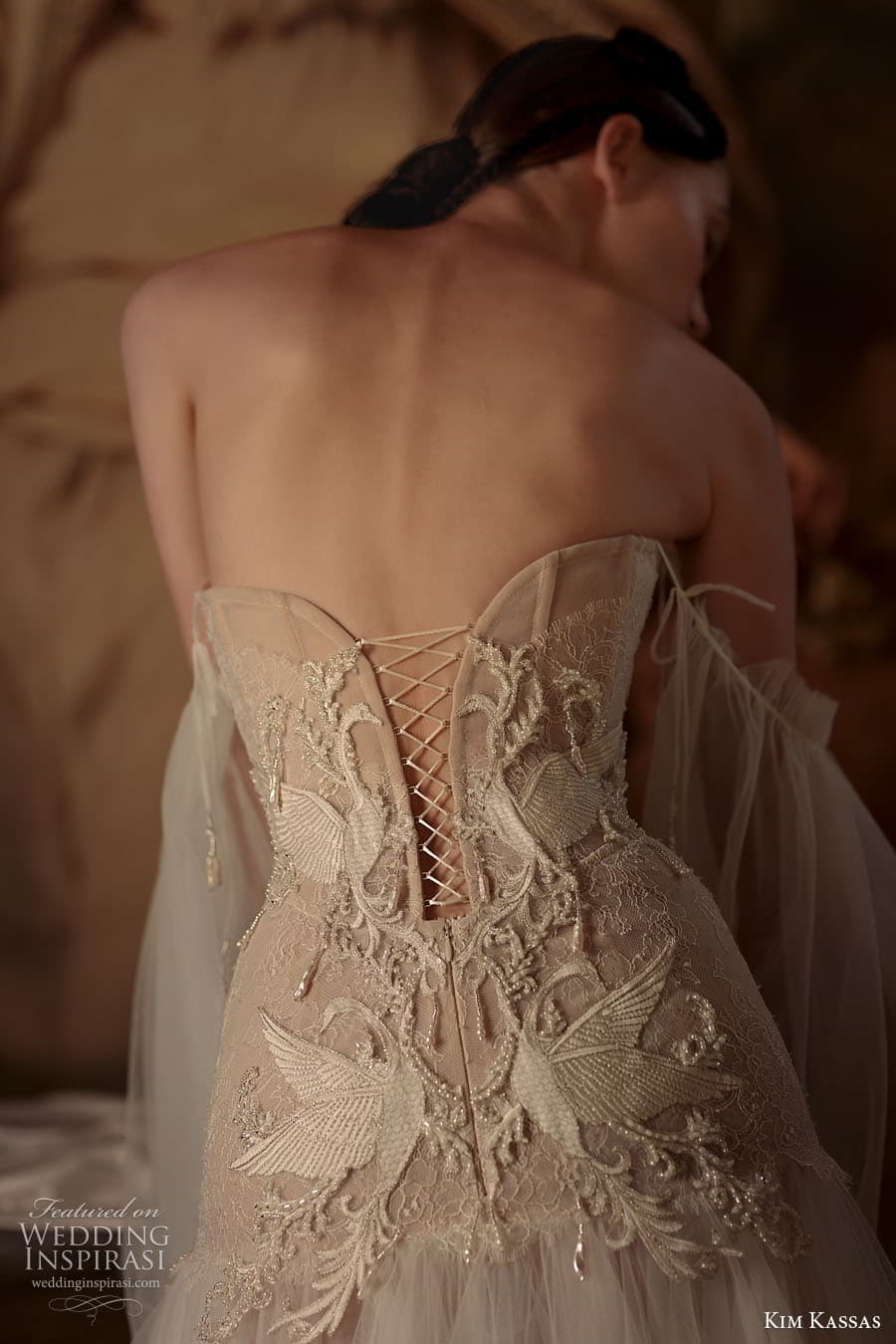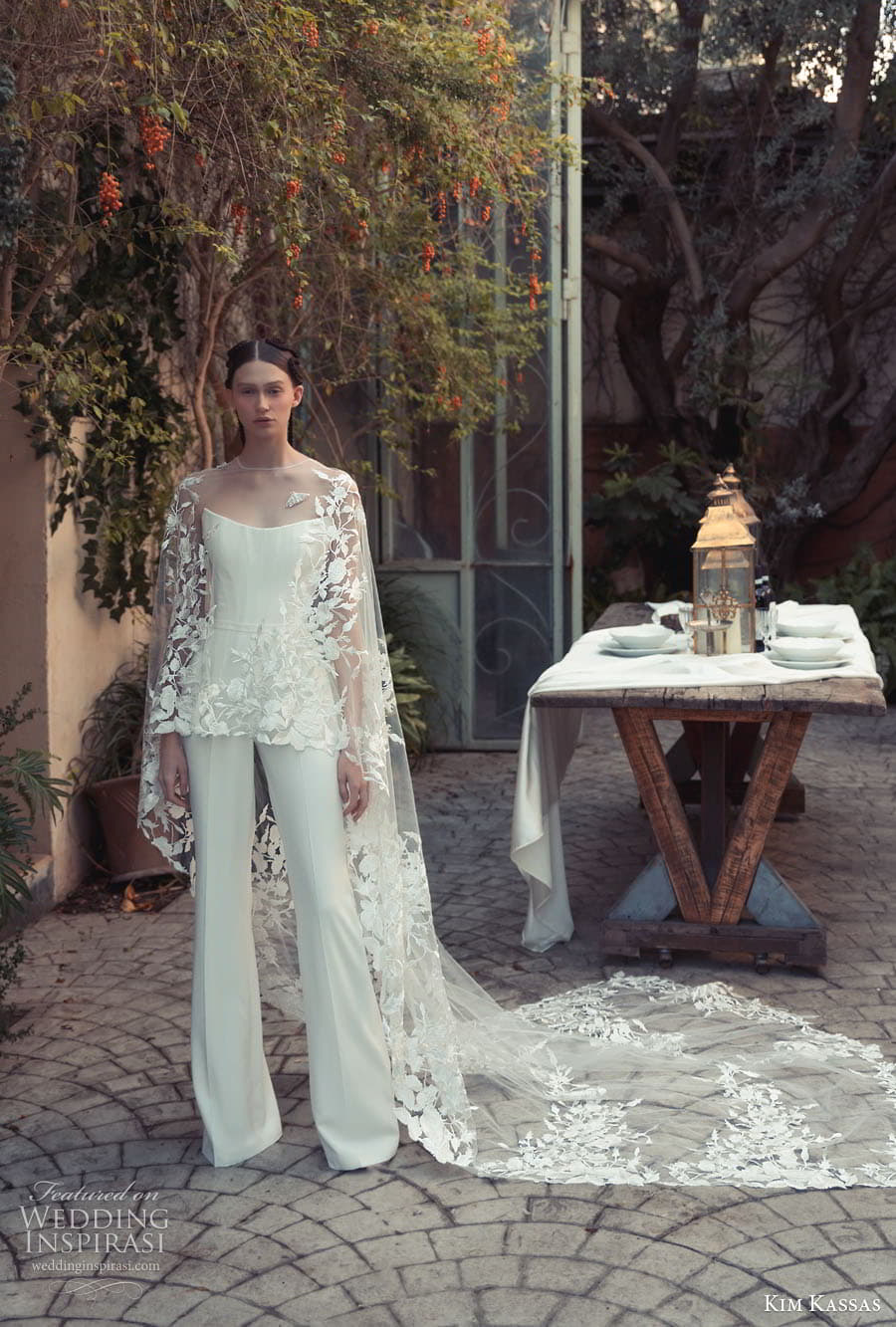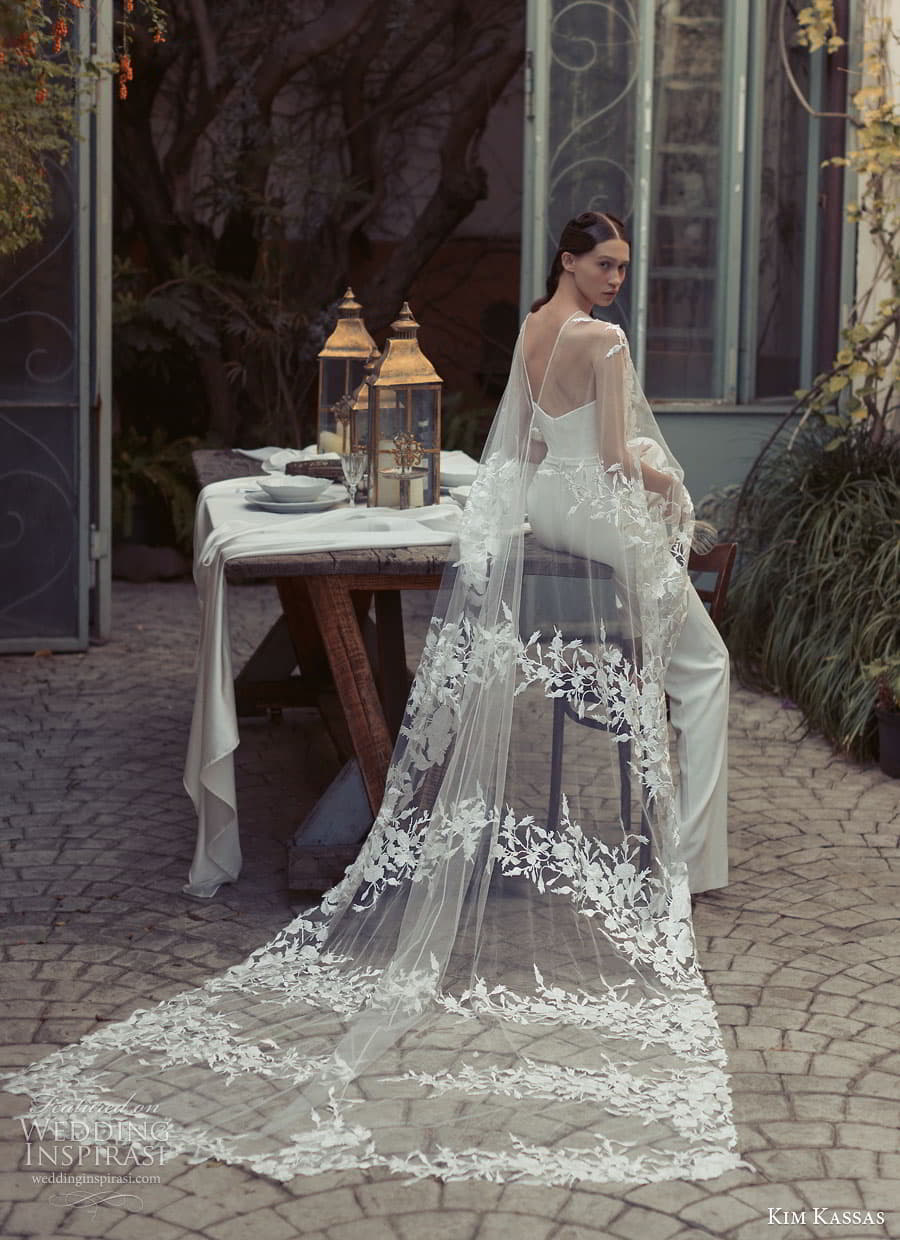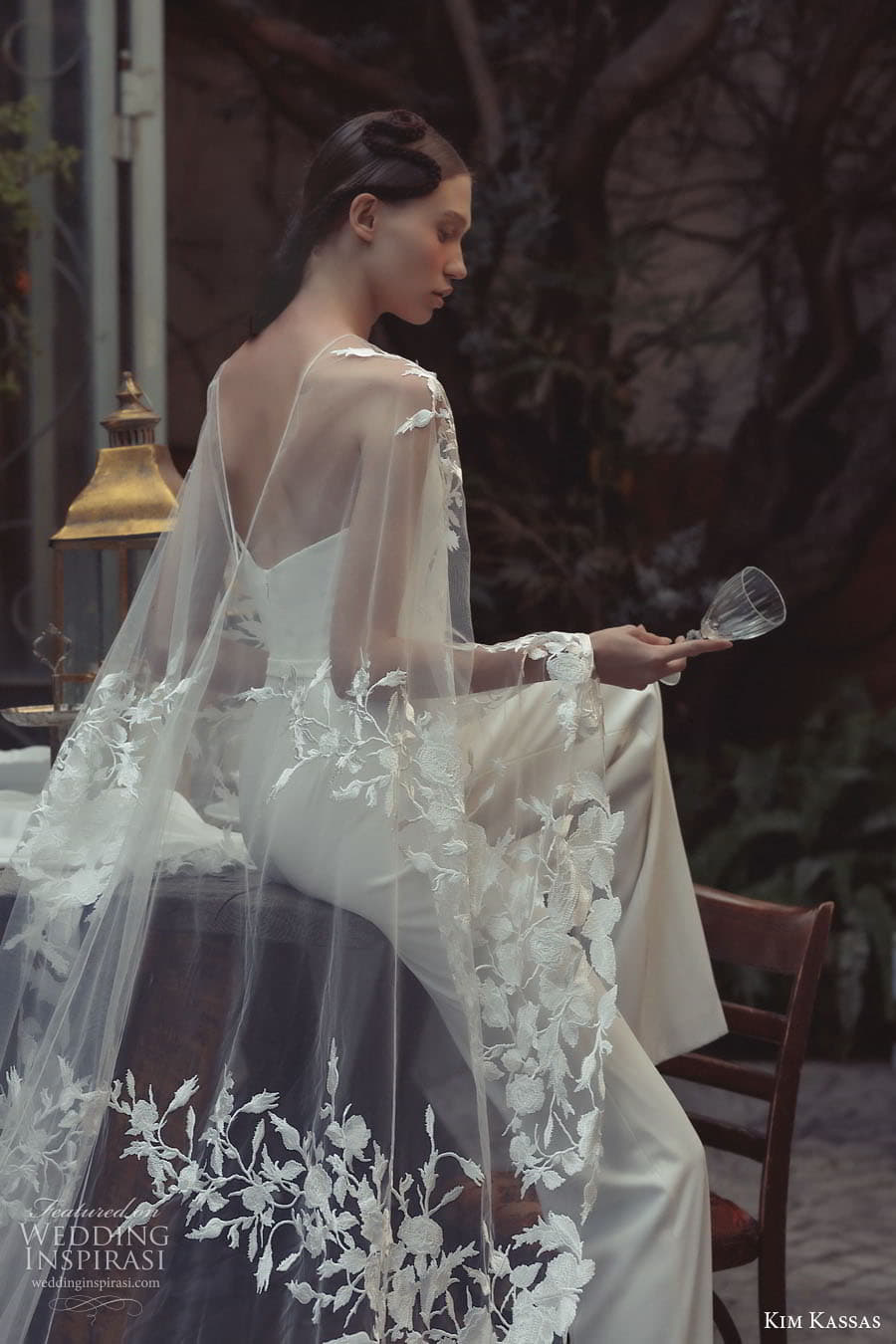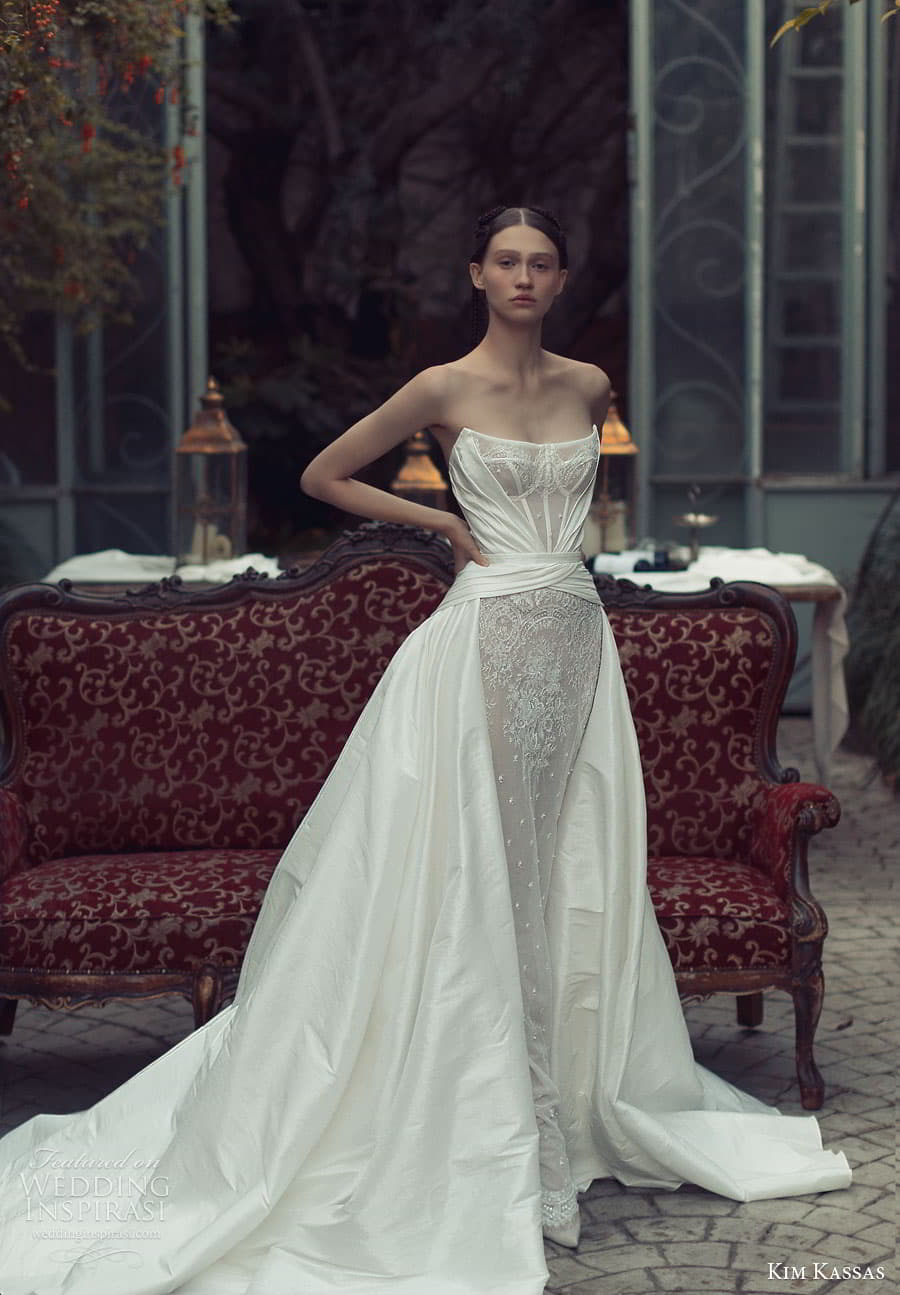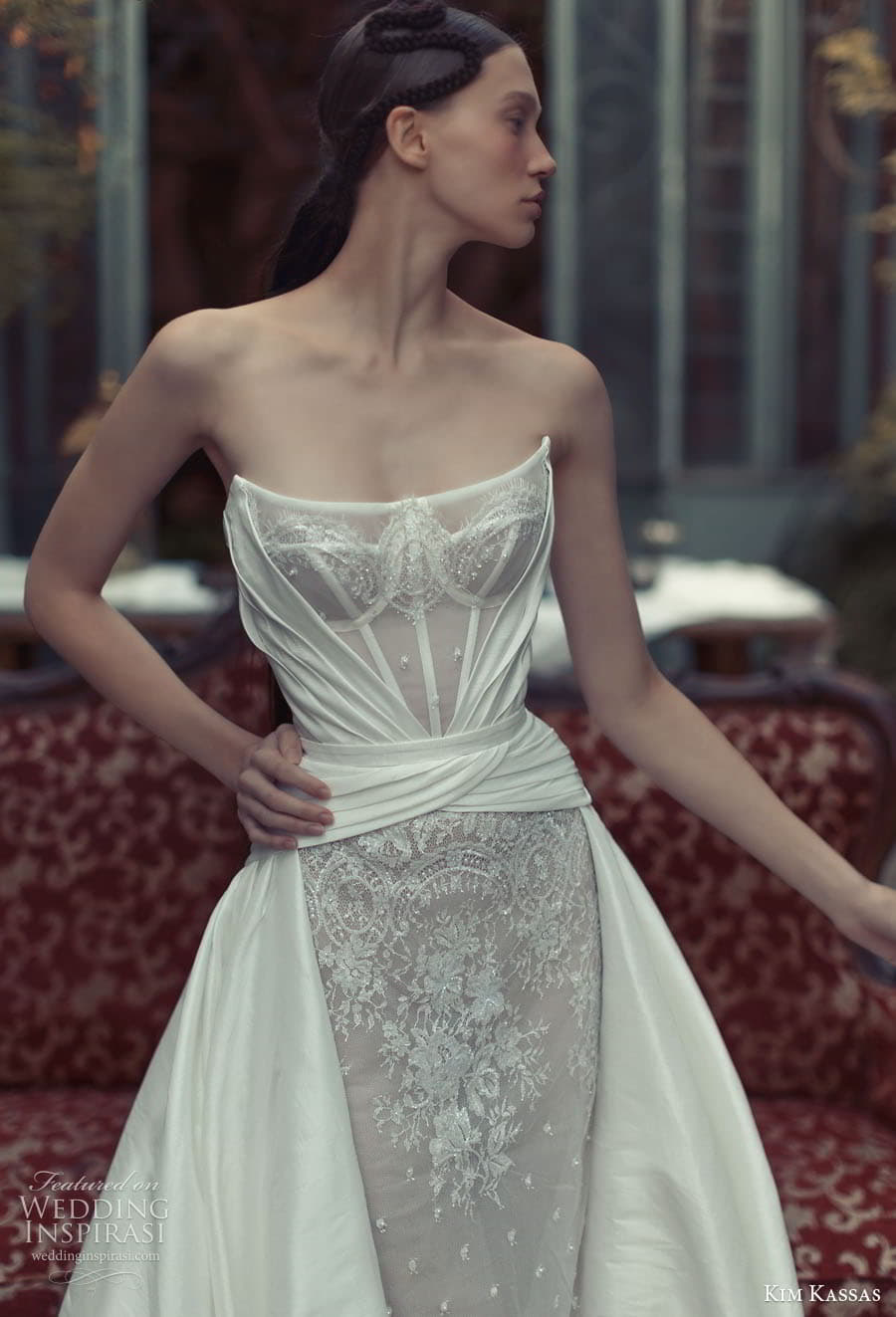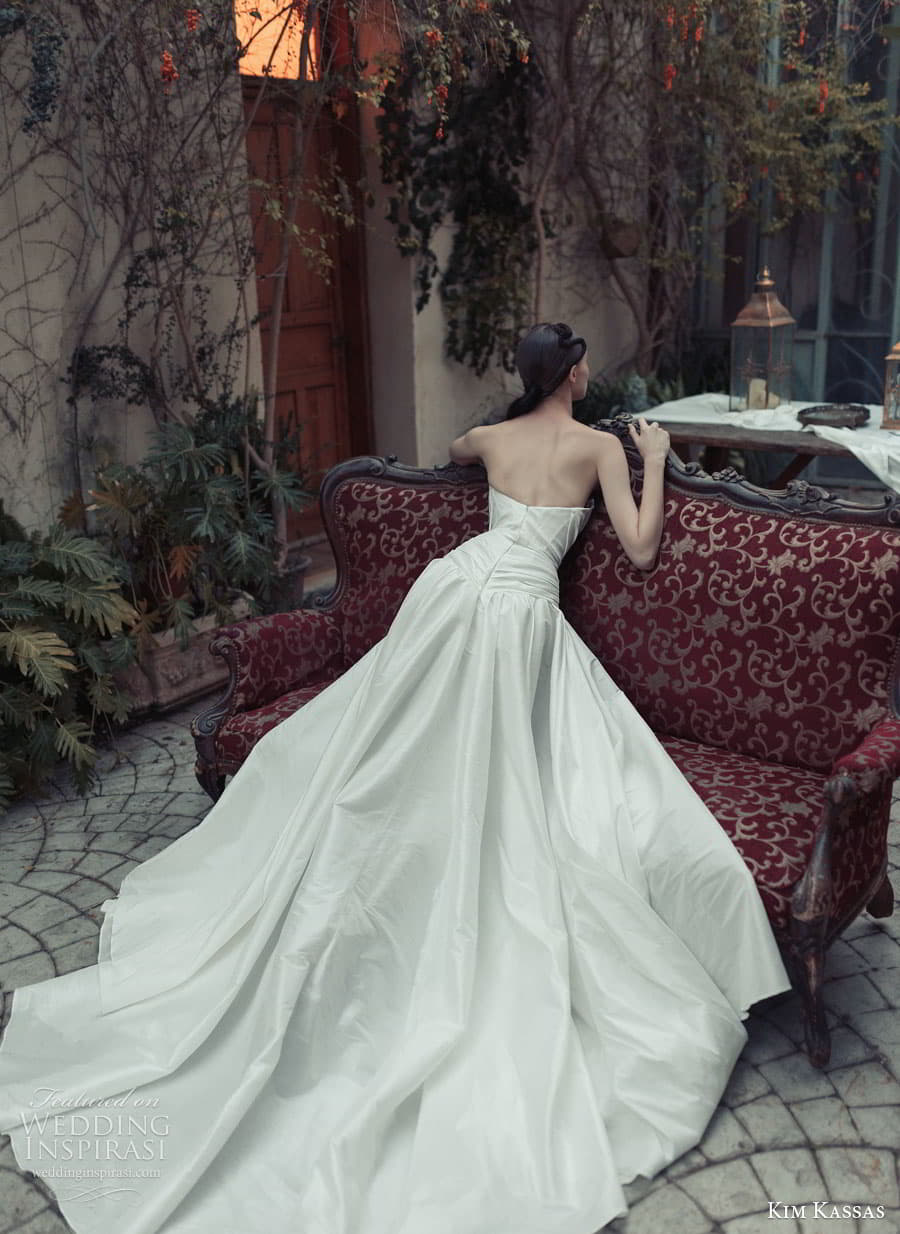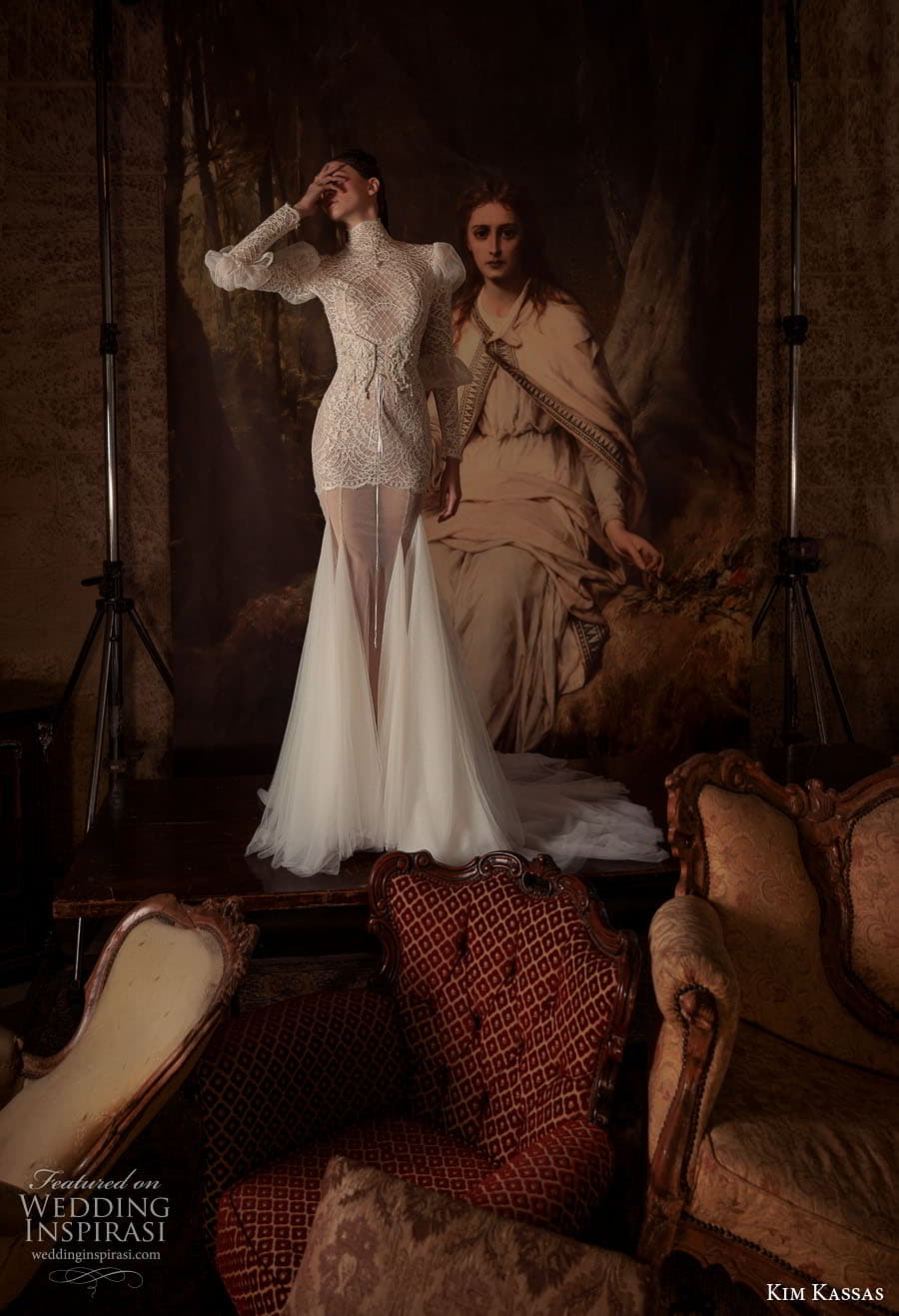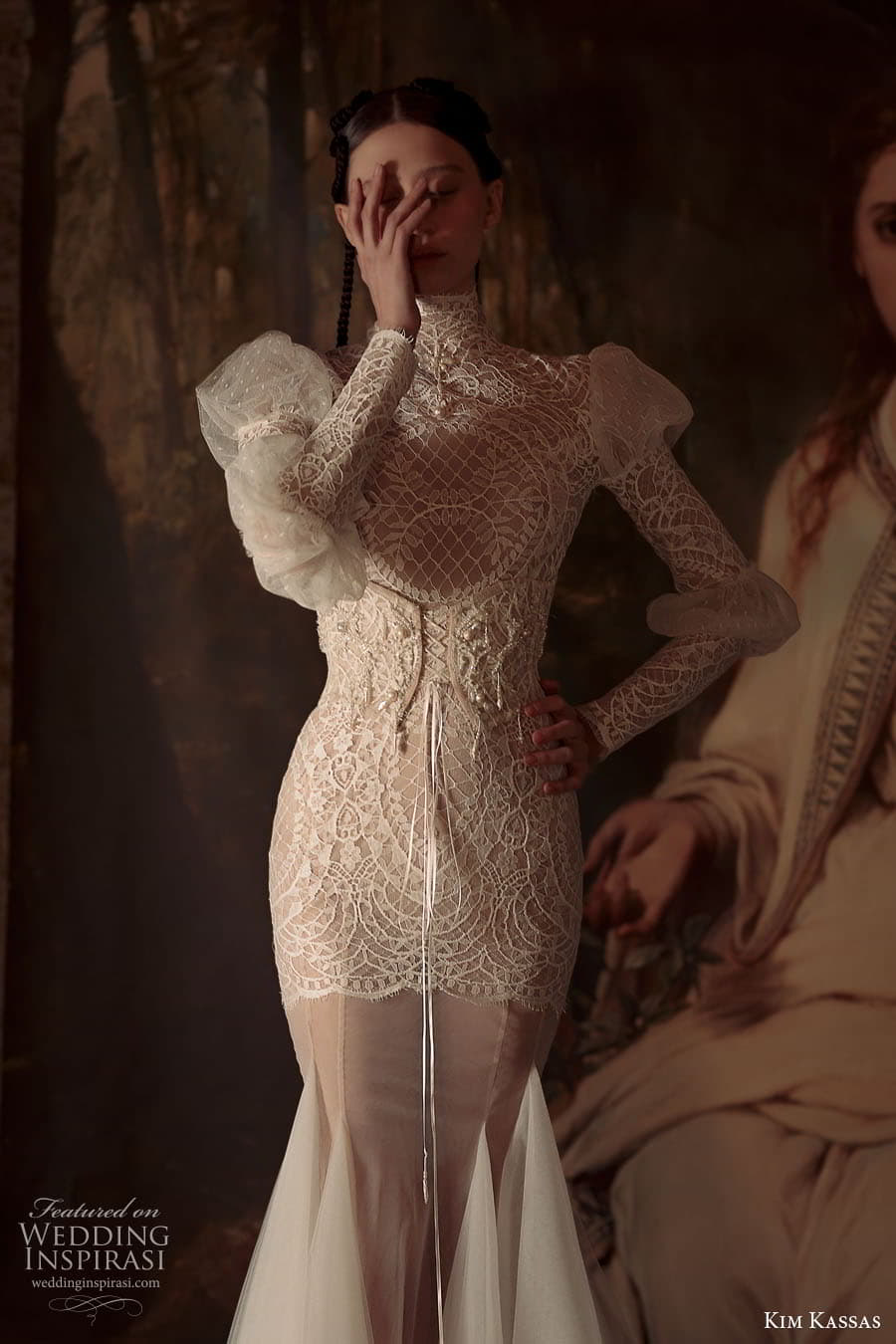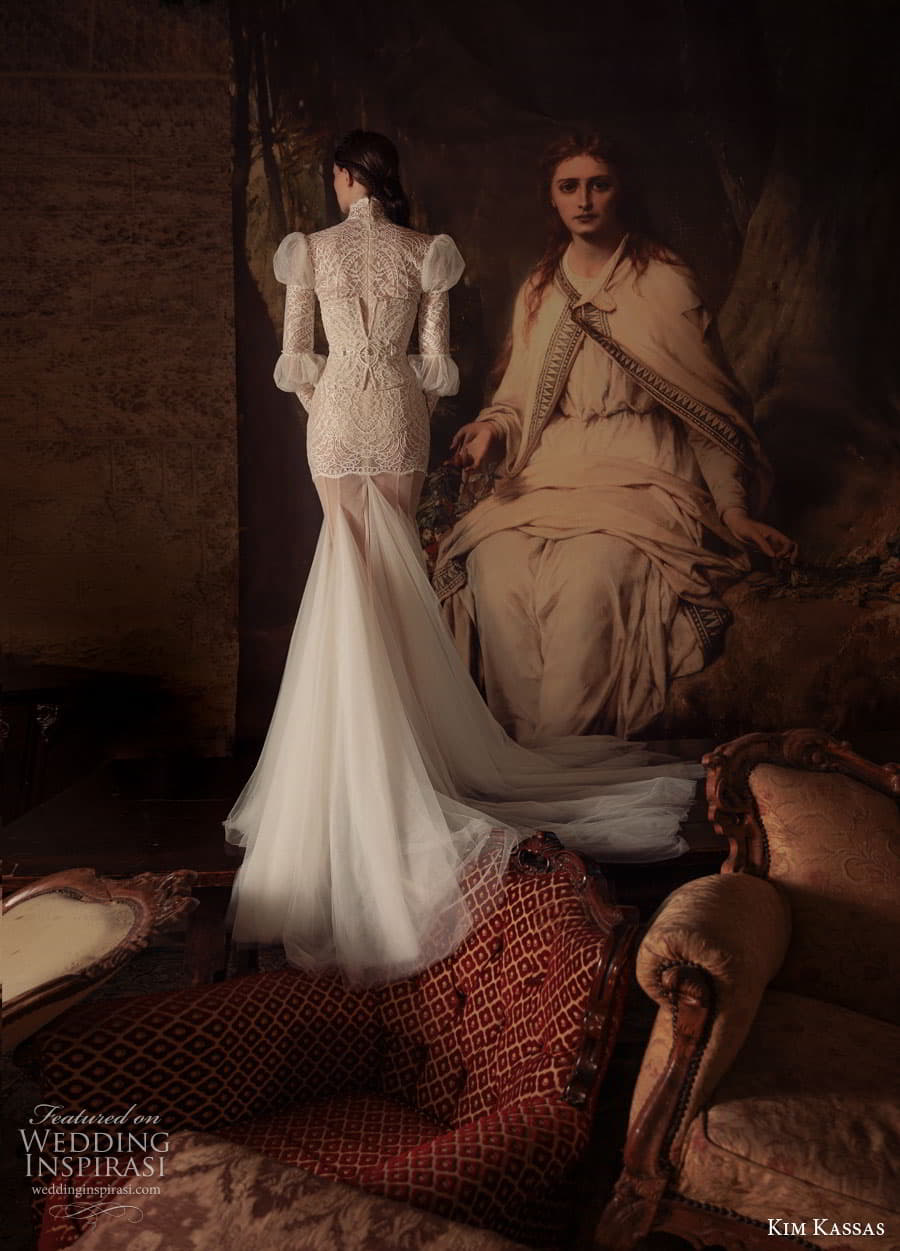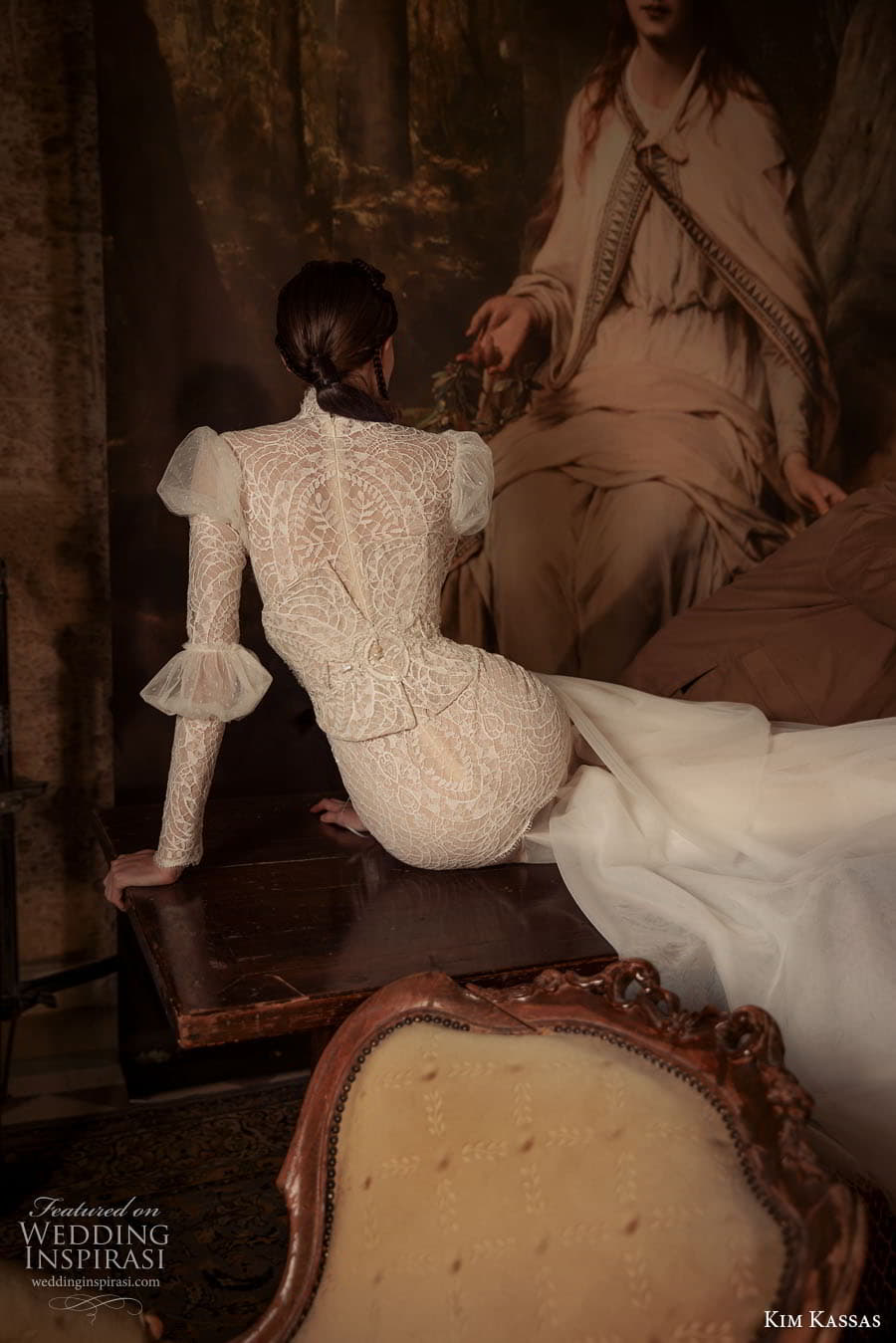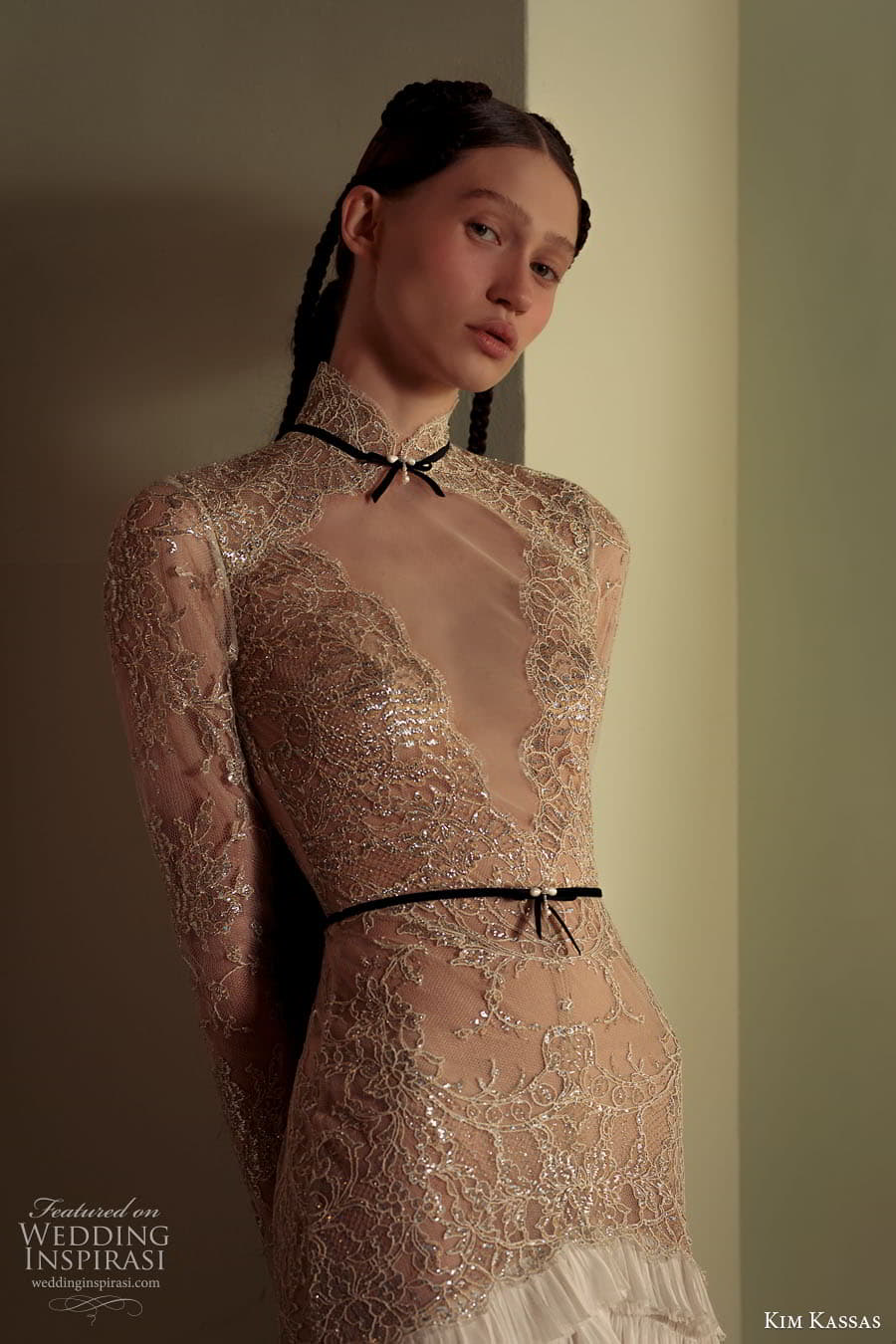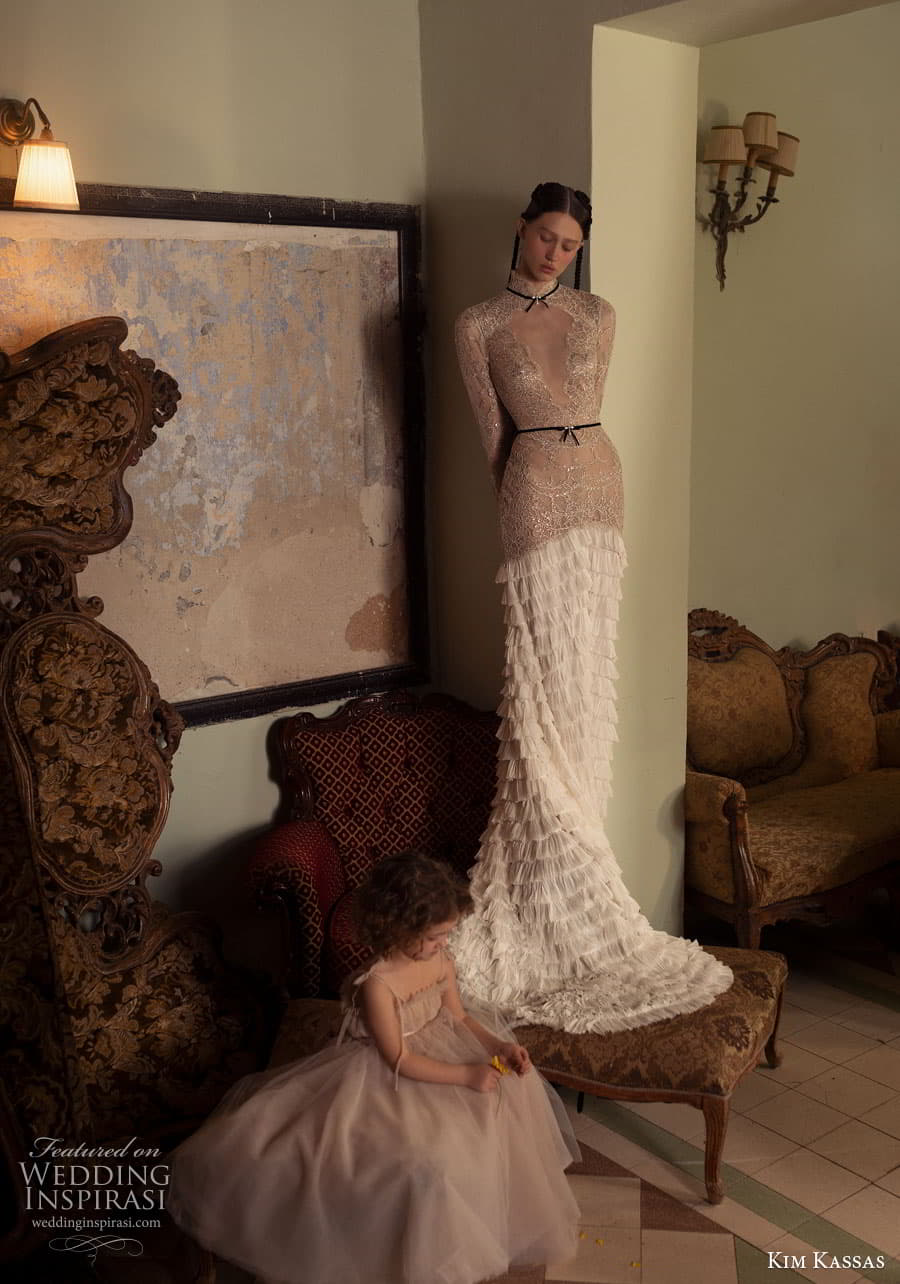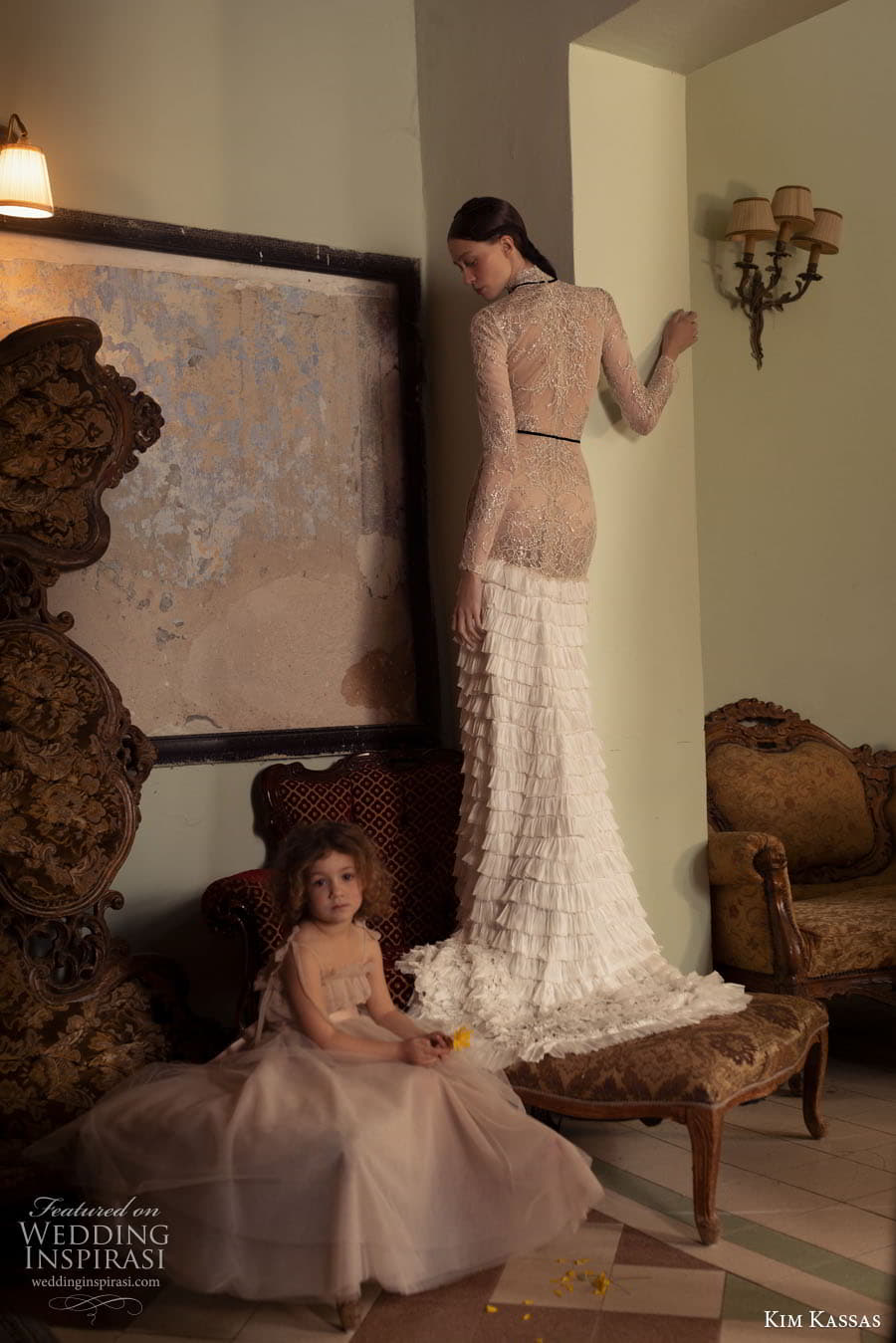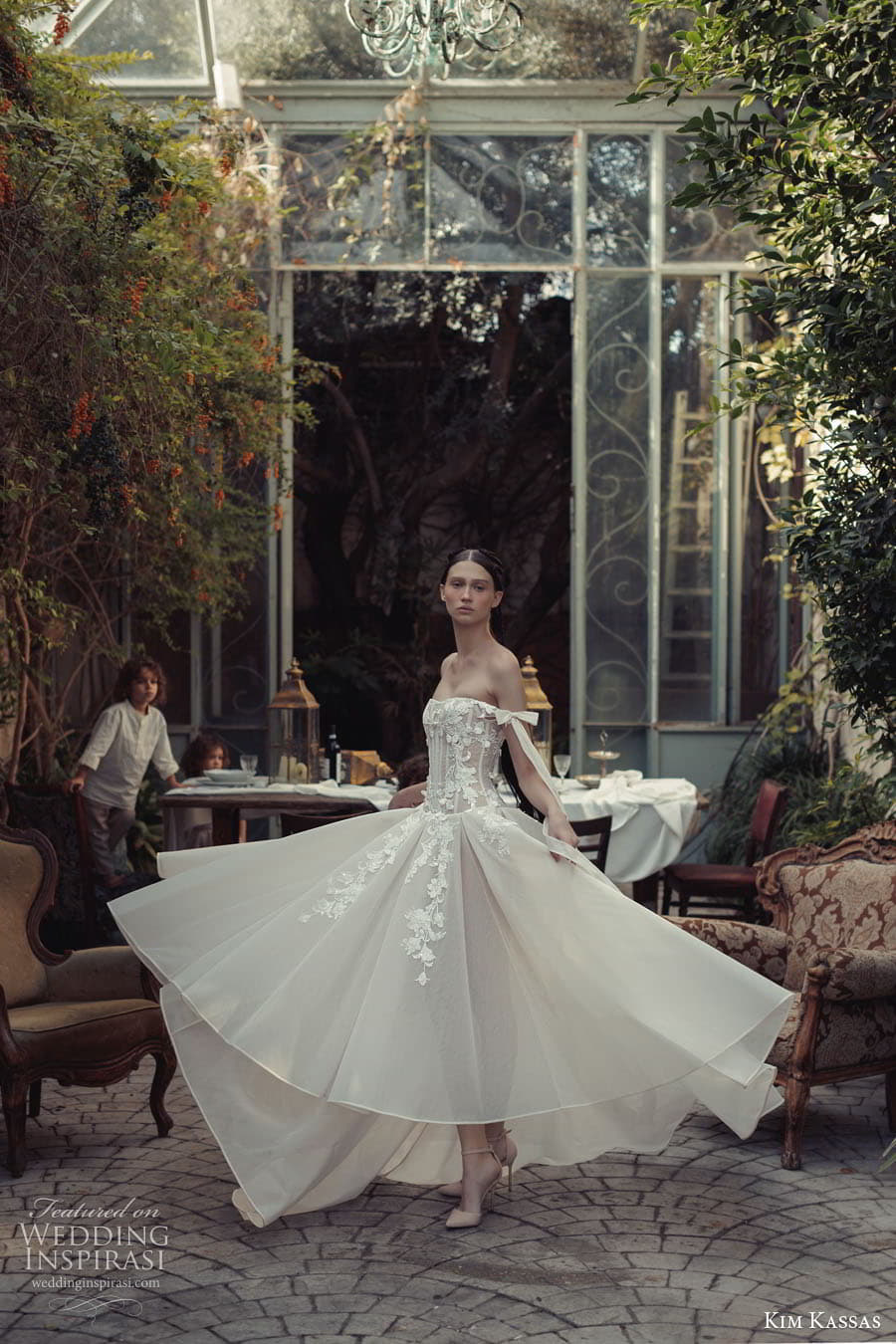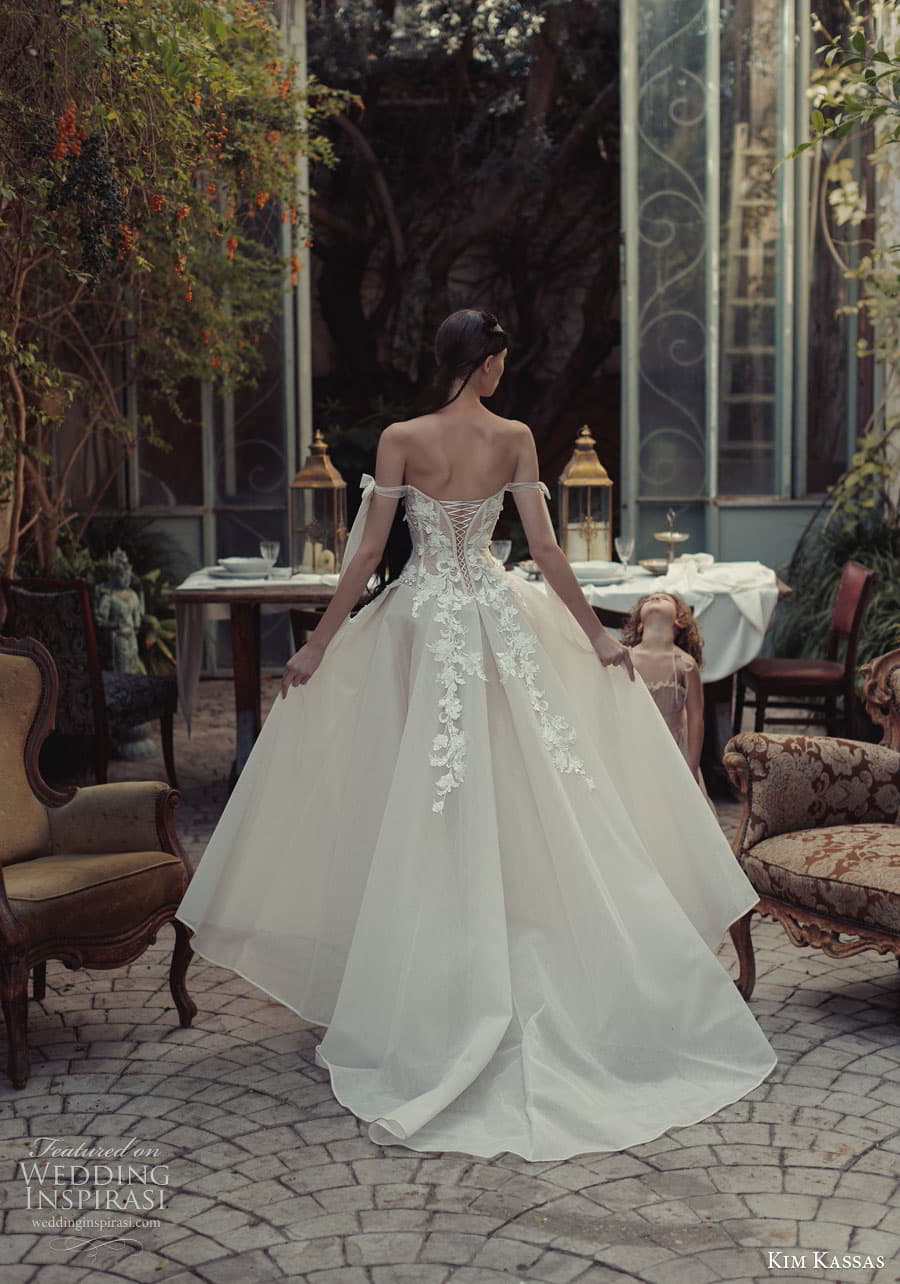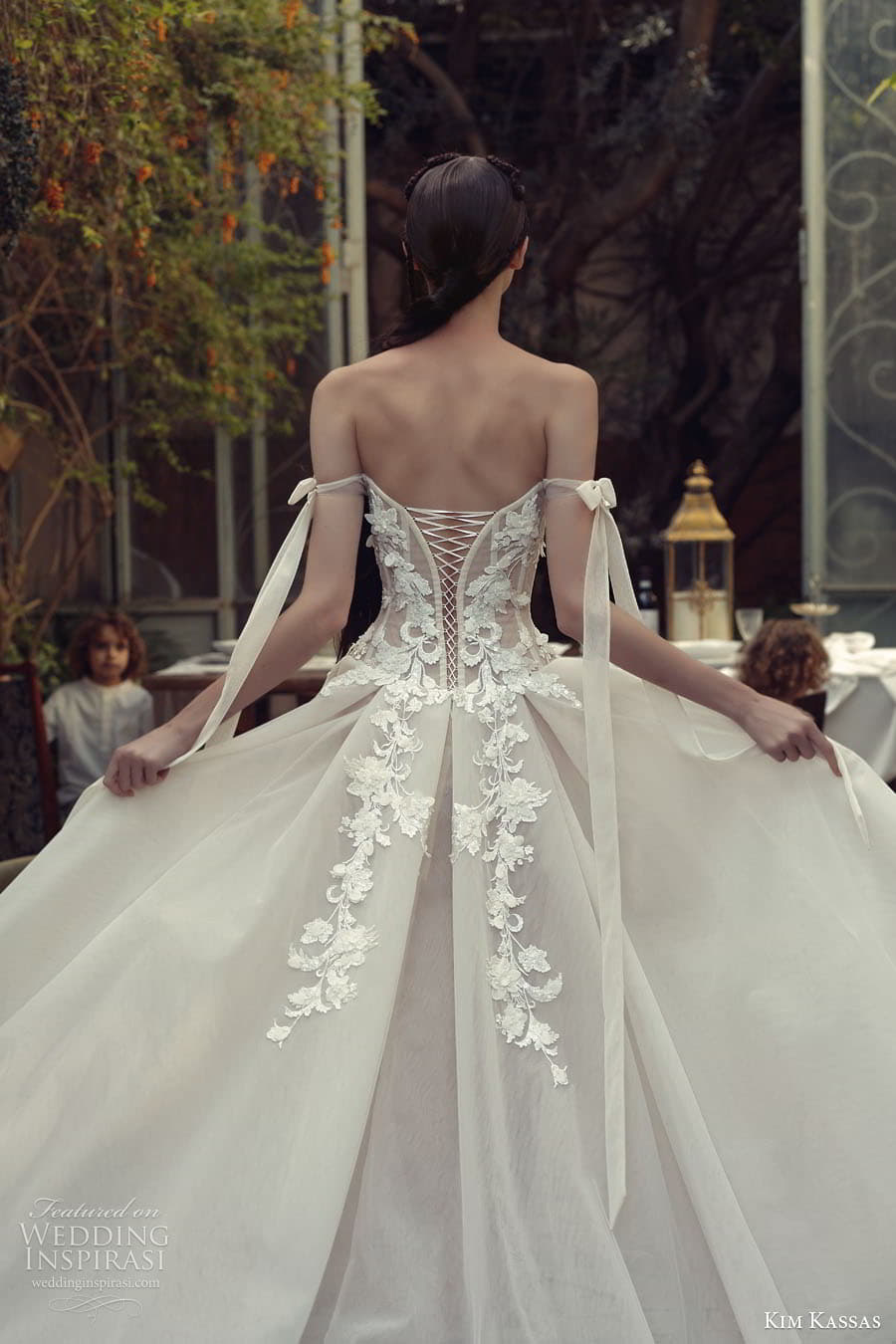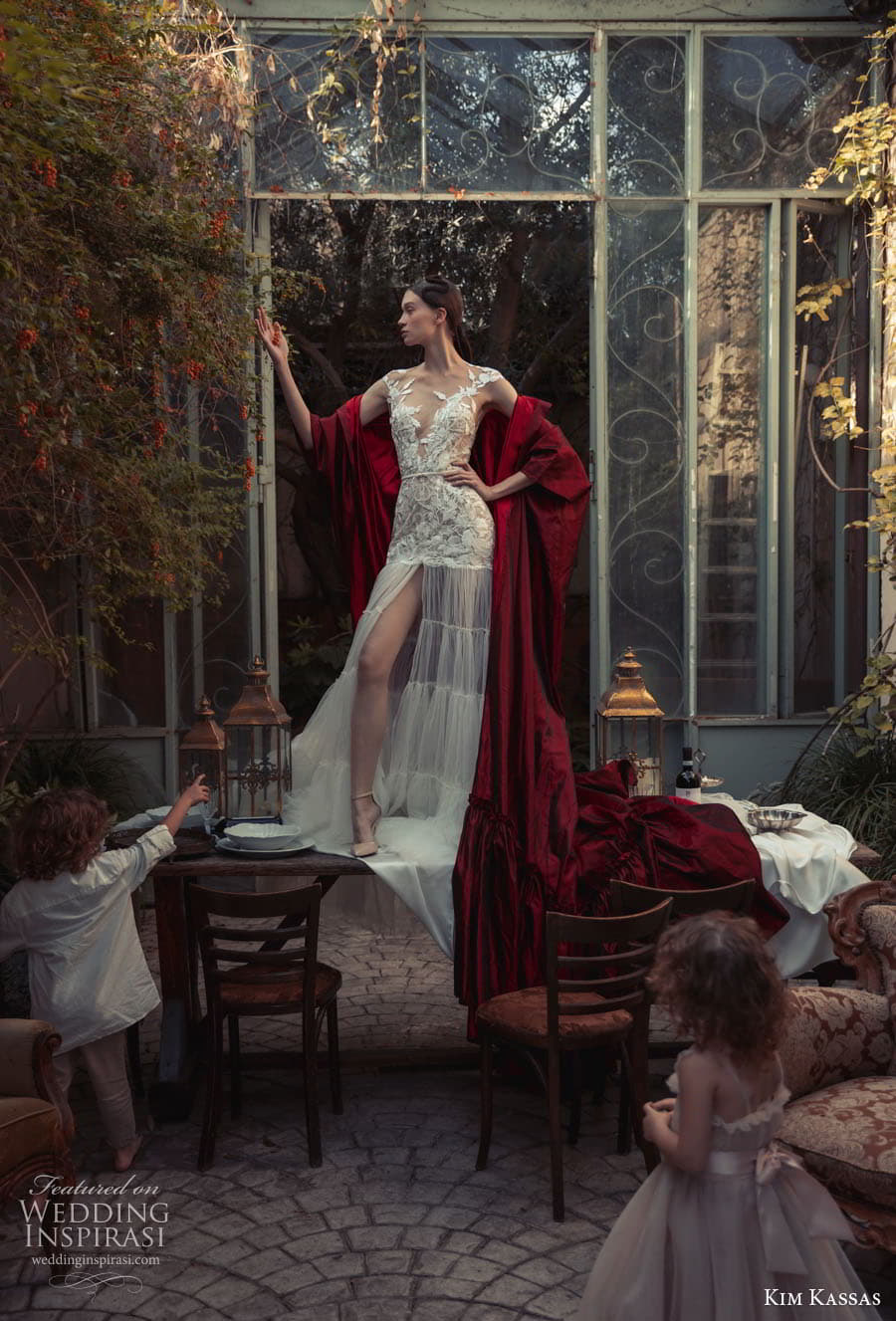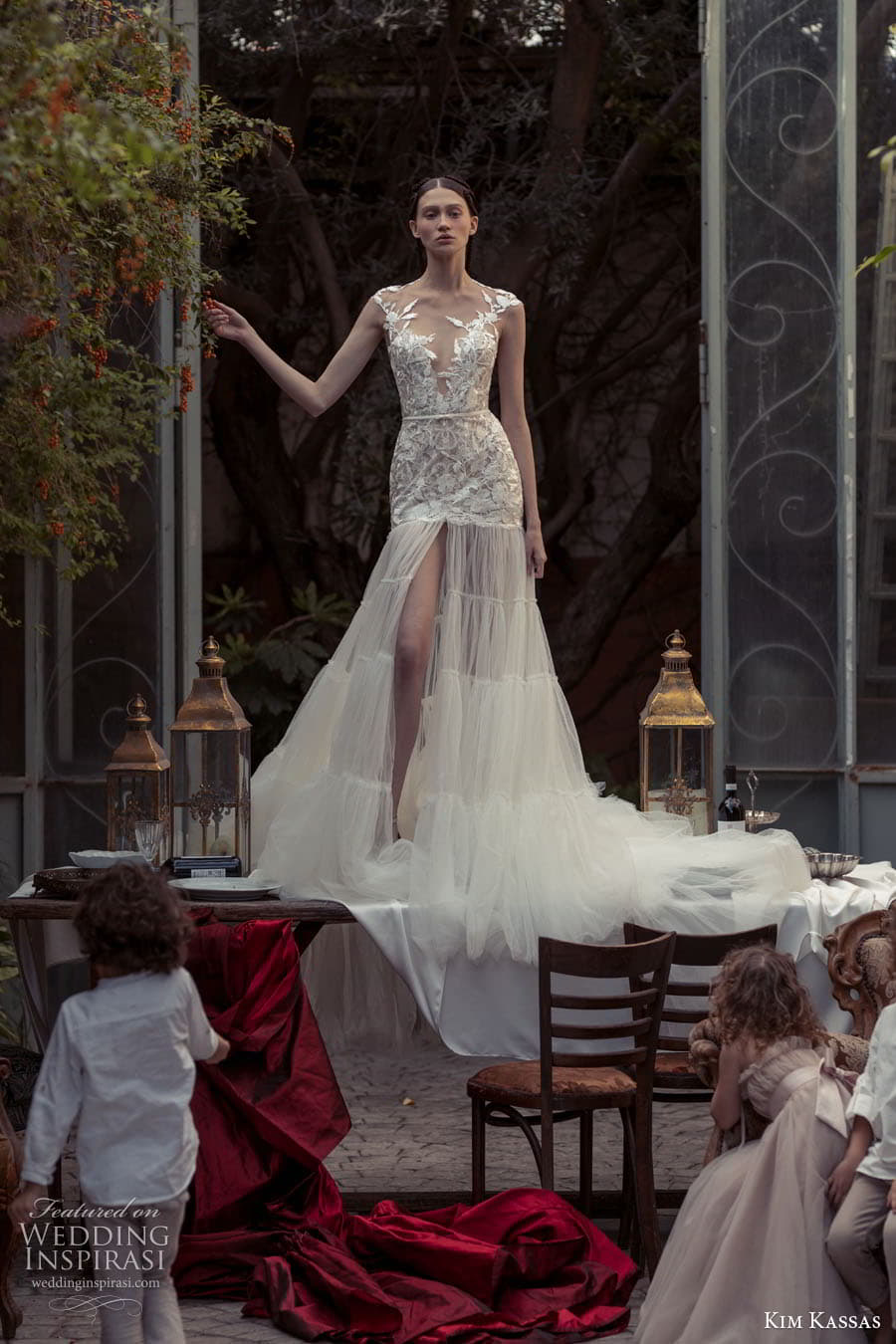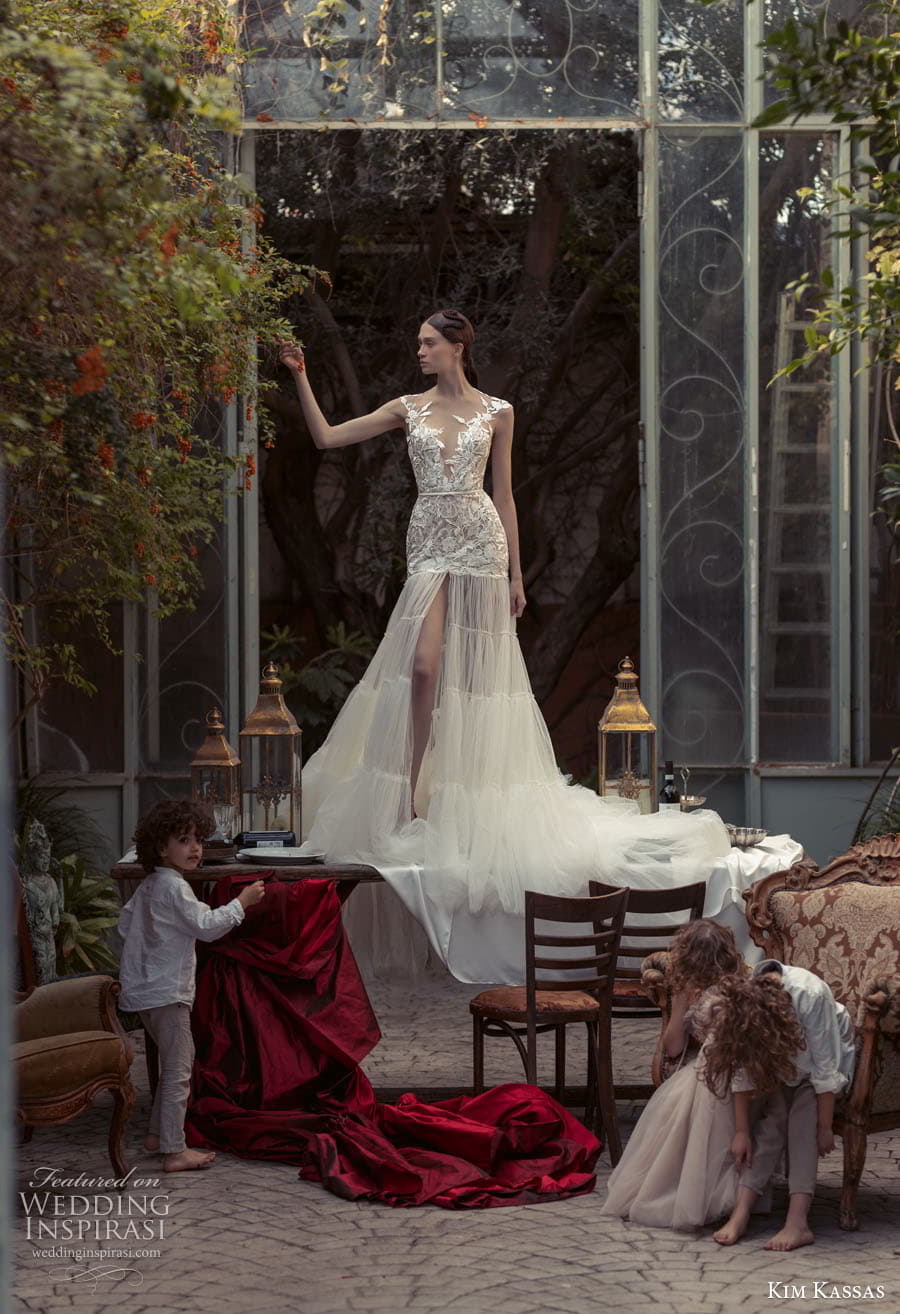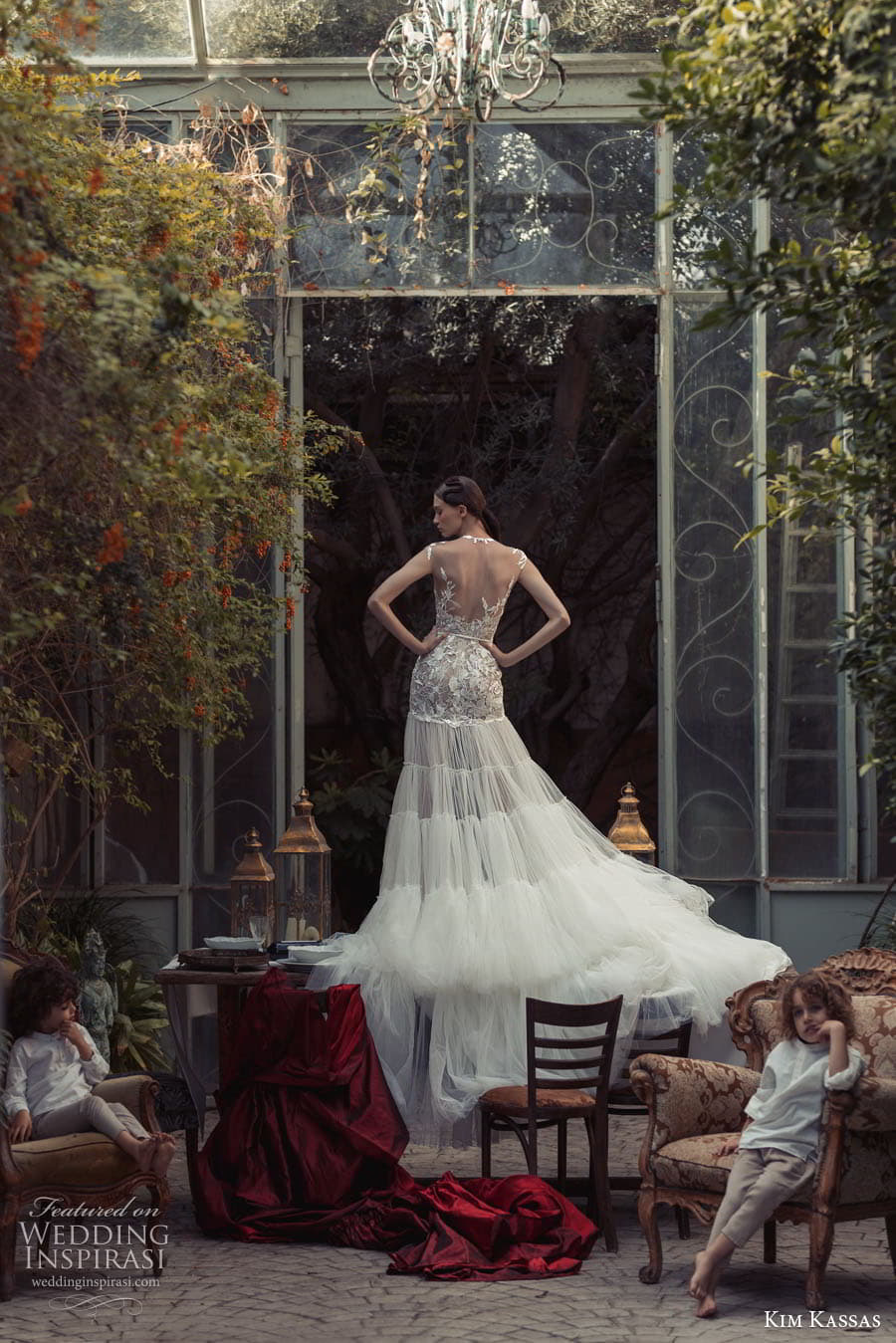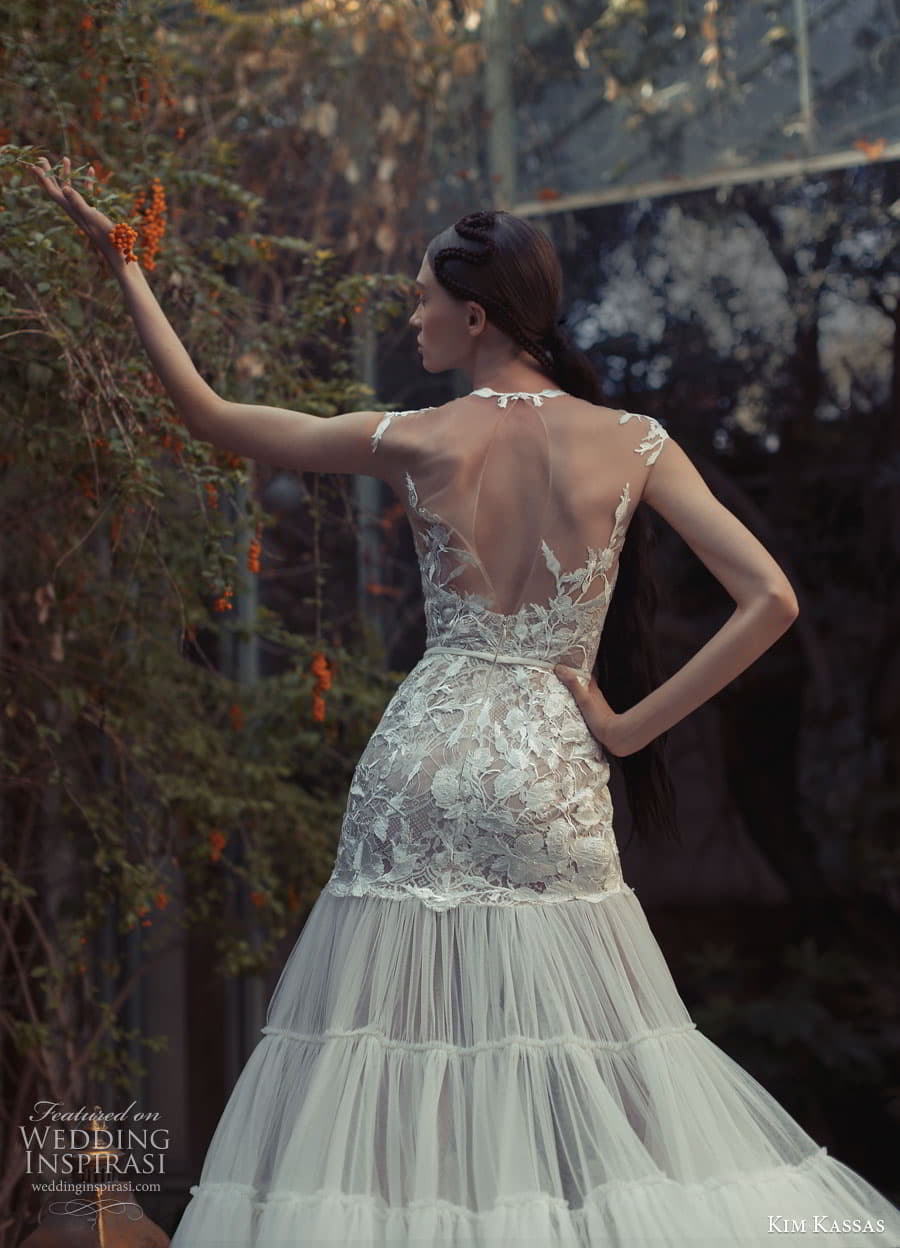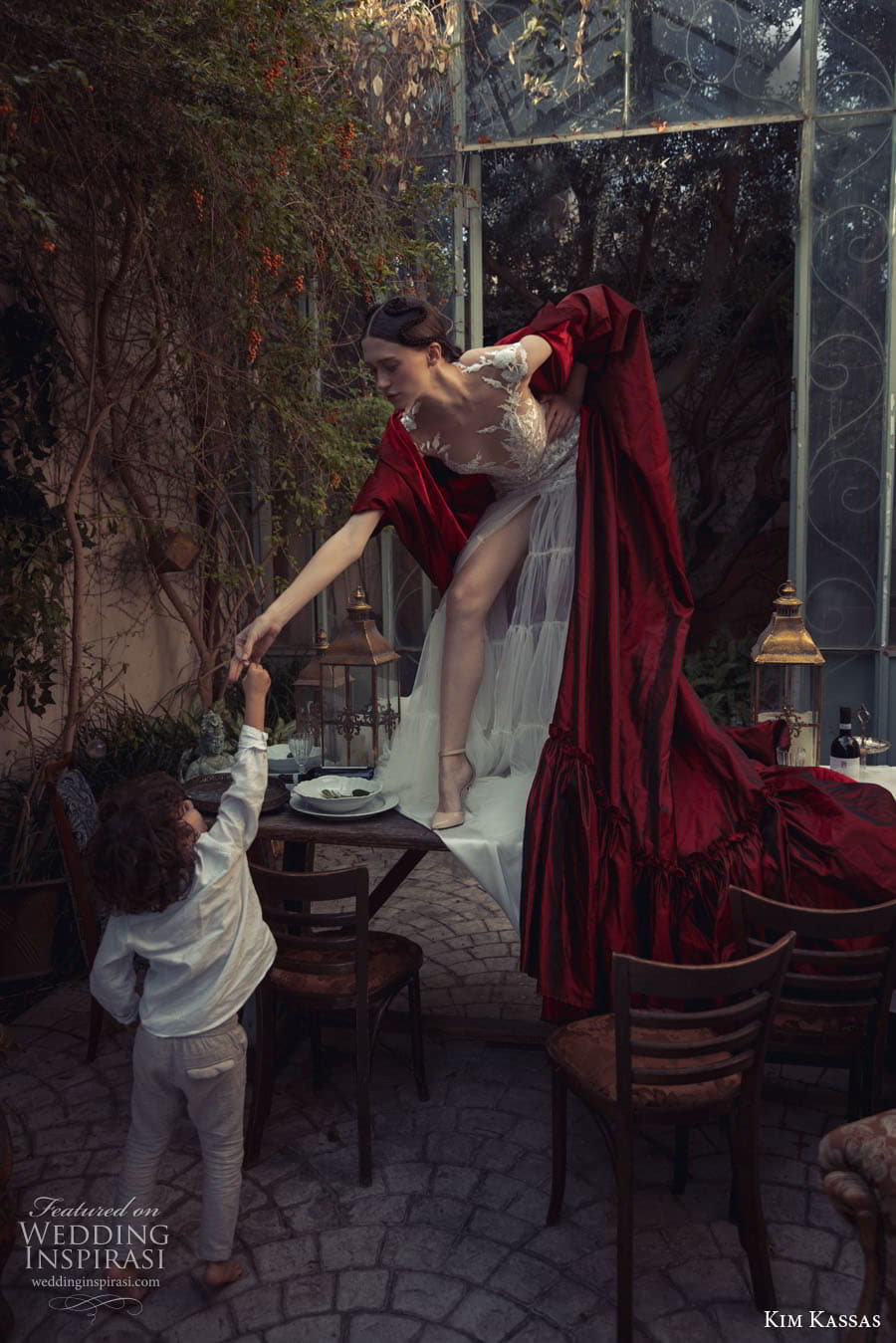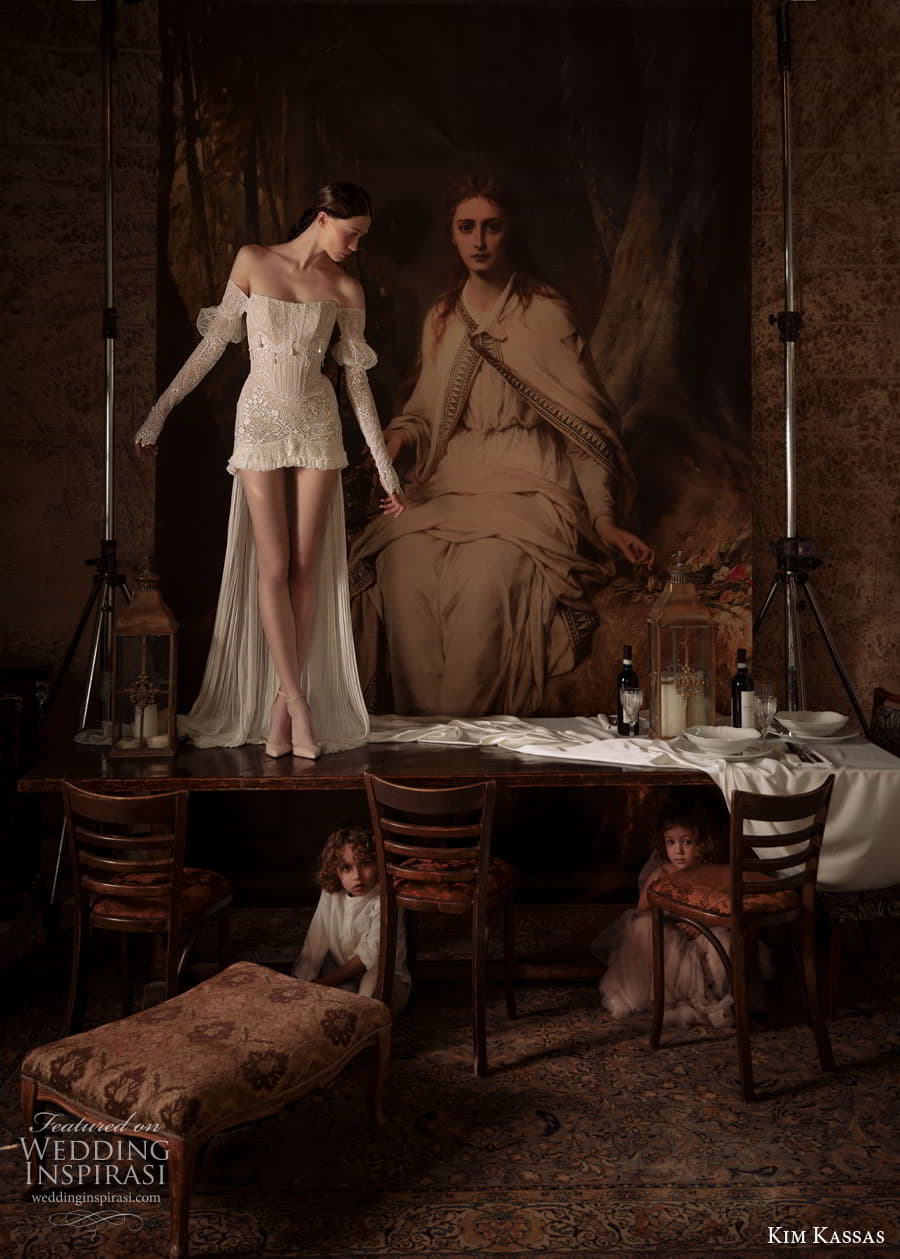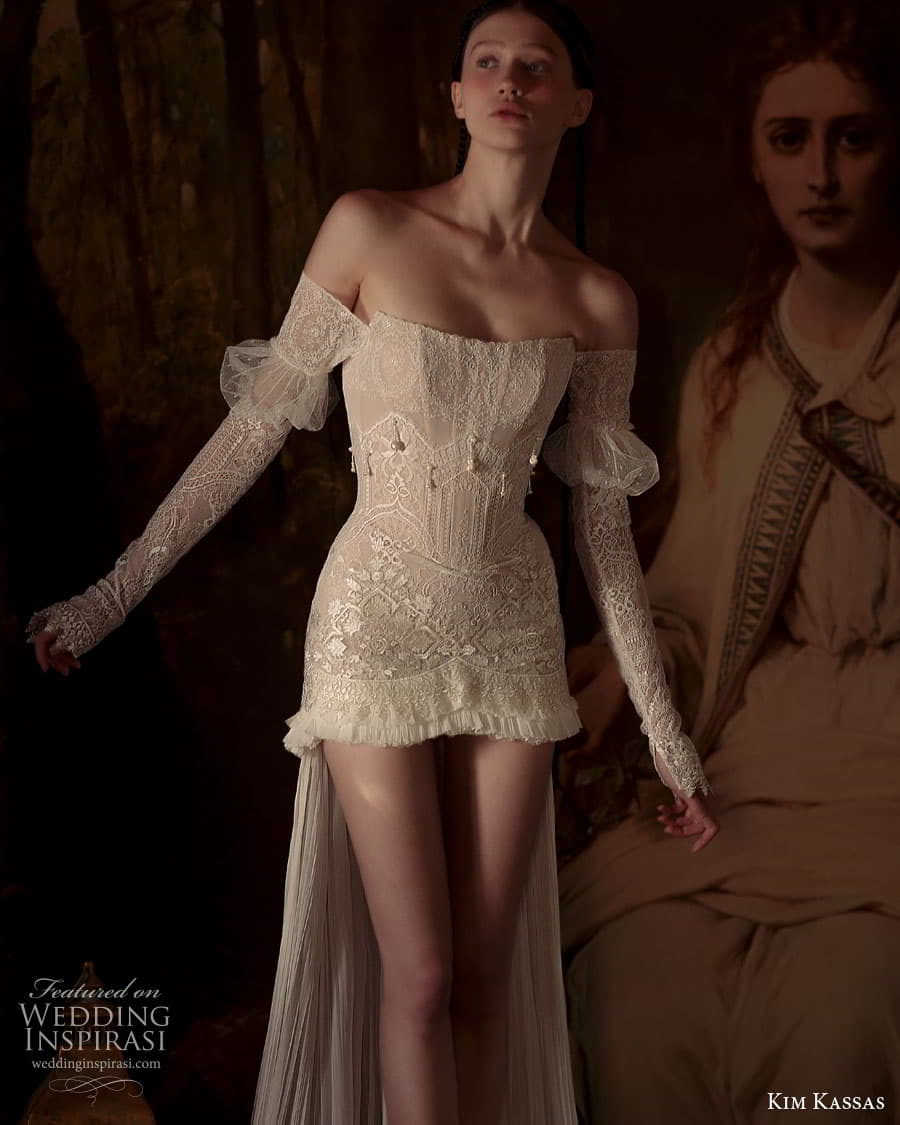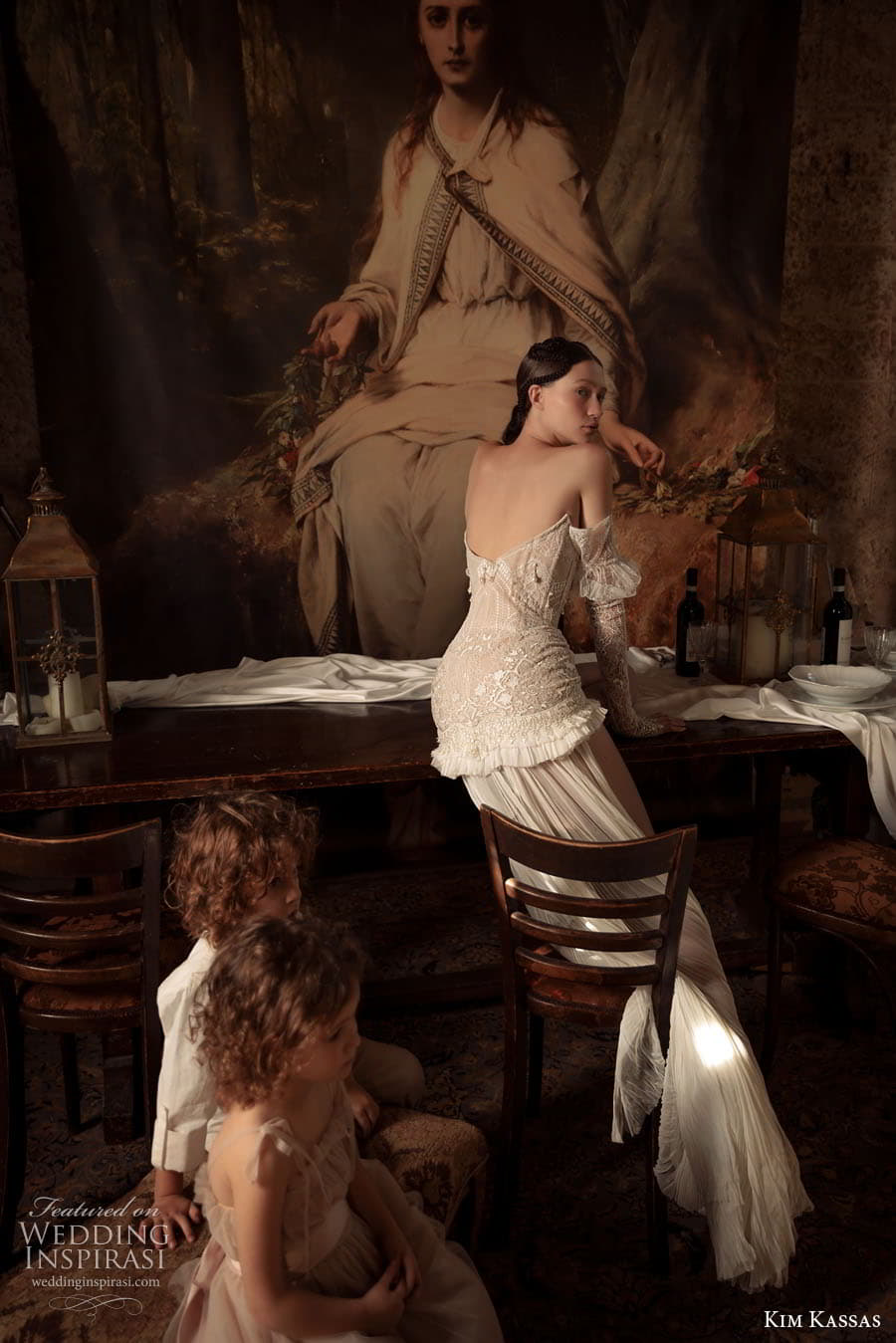 Photos courtesy of Kim Kassas Couture. For details, visit Kim Kassas.