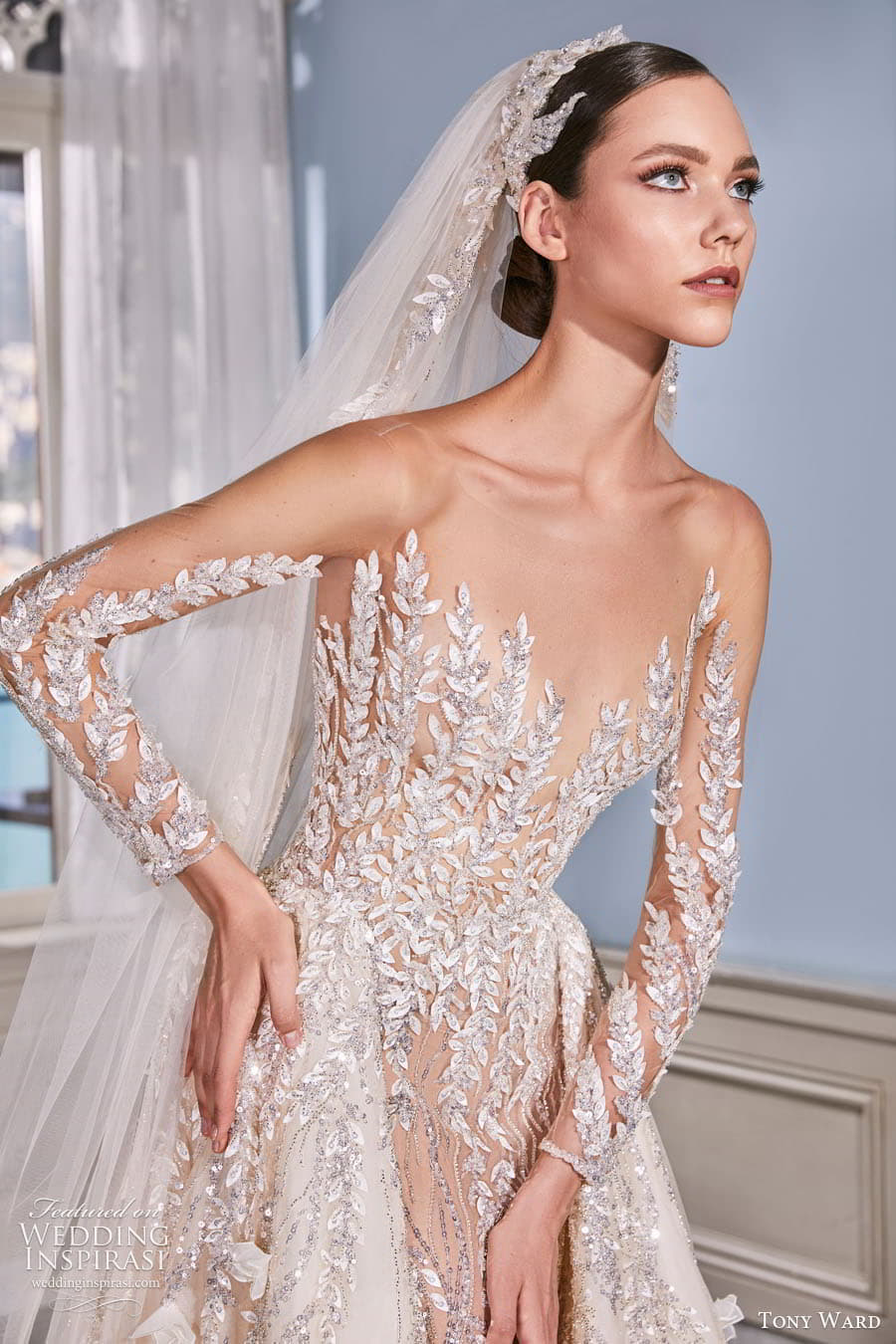 "Lady Cosmopolite," the Fall 2022 Tony Ward La Mariée collection is all about the bride and her big day, celebrating and sharing love with the reopening of borders. The elegantly romantic collection features a range of contemporary silhouettes and exquisite details to cater to different bridal styles. Collection notes below:
"How excited are you that the world is opening up again? That you are back to traveling, to being up in the sky, above the clouds…
But above all, how excited are you to celebrate your big day with guests from all over the world? Whether you're glowing in a sparkly strapless corset, or twirling in a ruffled skirt, rocking statement bell sleeves, or indulging in layers of silks and laces… Embrace yourself and celebrate your love.
From London to Paris to Mumbai… to Byblos. From the world with Love, the Tony Ward La Mariée Fall 2022."
Photos courtesy of Tony Ward. For details, visit Tony Ward.