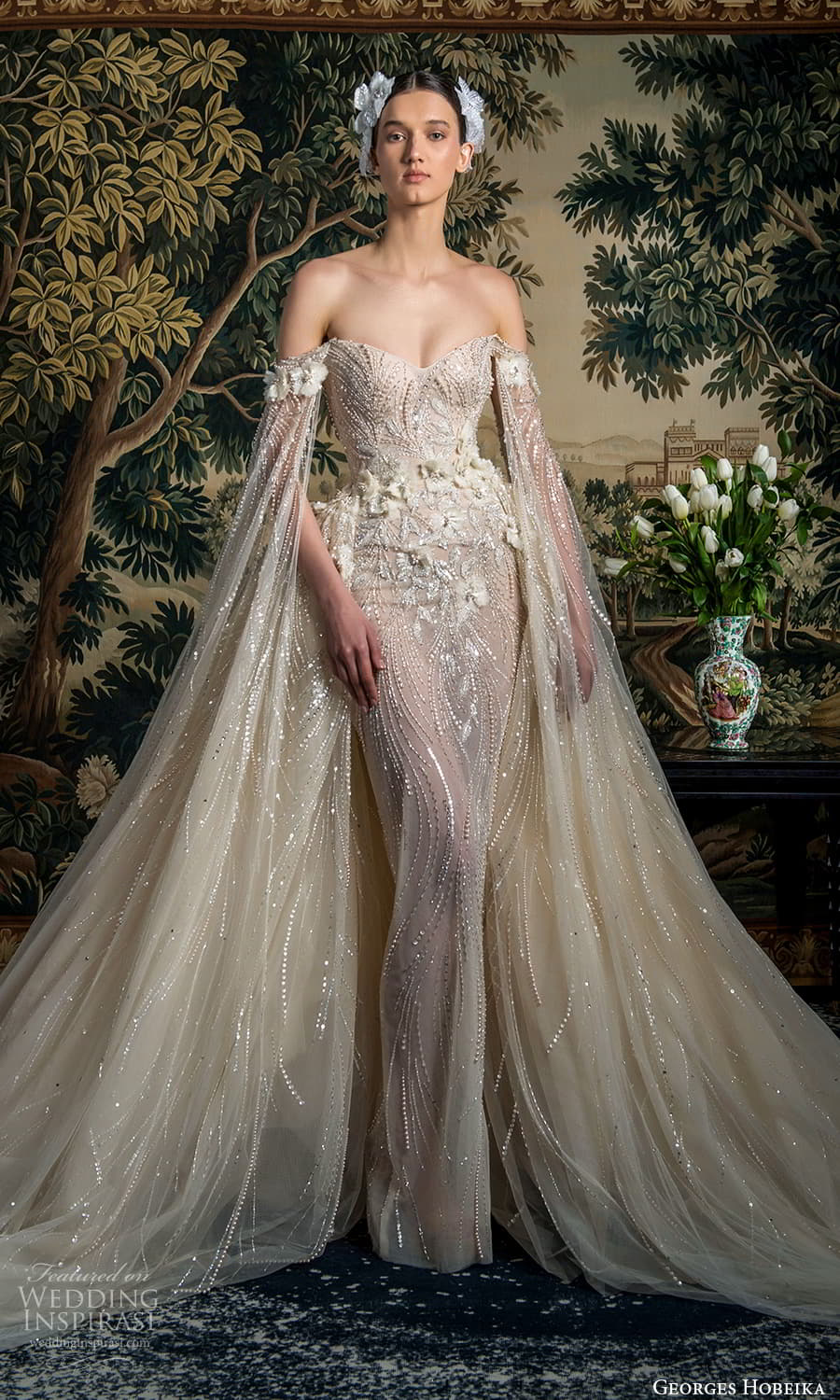 Sepia-toned portraits, timeless elegance and the romance of yesteryear. Nostalgia-inducing image of everlasting love is beautifully presented in Maison Georges Hobeika's exquisite Spring/Summer 2022 bridal collection. Glistening with intricate beaded details, in a rich palette of beige, silver, gold, and gray, these gowns glow with an aura of sophistication and glamour of a bygone era.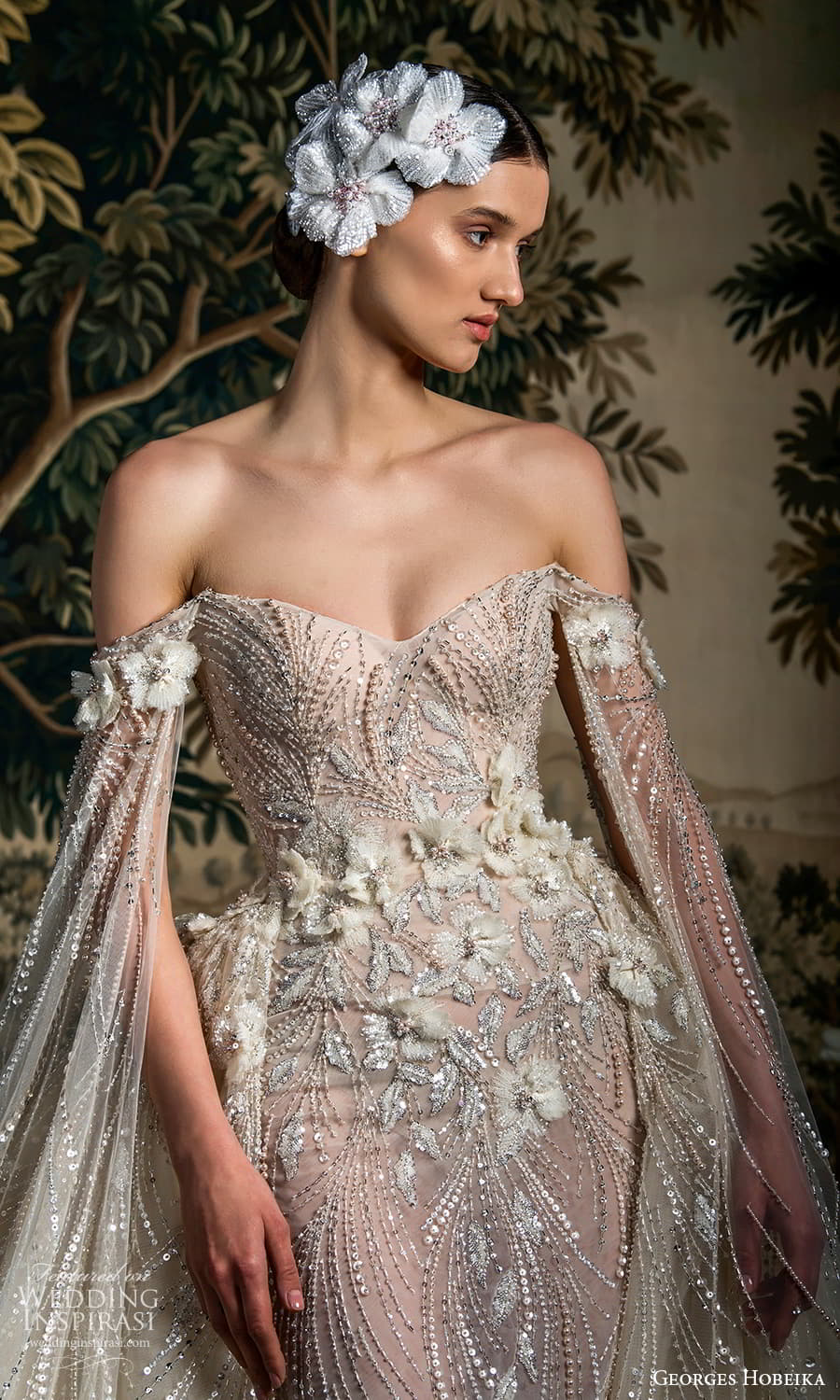 "The immortality of love – illuminated by old 1920s photographs – reflects on a myriad of enchanting dresses that reveal the immense expanse of the couturier's stylistic language and the prodigious skill of his workshops. Faithful to its signature, the house expresses the richness of its know-how in the simplicity of the lines, the subtlety of the transparencies, and the sophistication of the airy volumes, while the virtuoso embroidery and sparkling crystals complete the composition of these exceptional gowns, intended to cross trends and years. To illustrate the collection, photographs unveil portraits from days gone by, when the prints and the care taken in the poses attest to the longevity of love and the strength of commitment."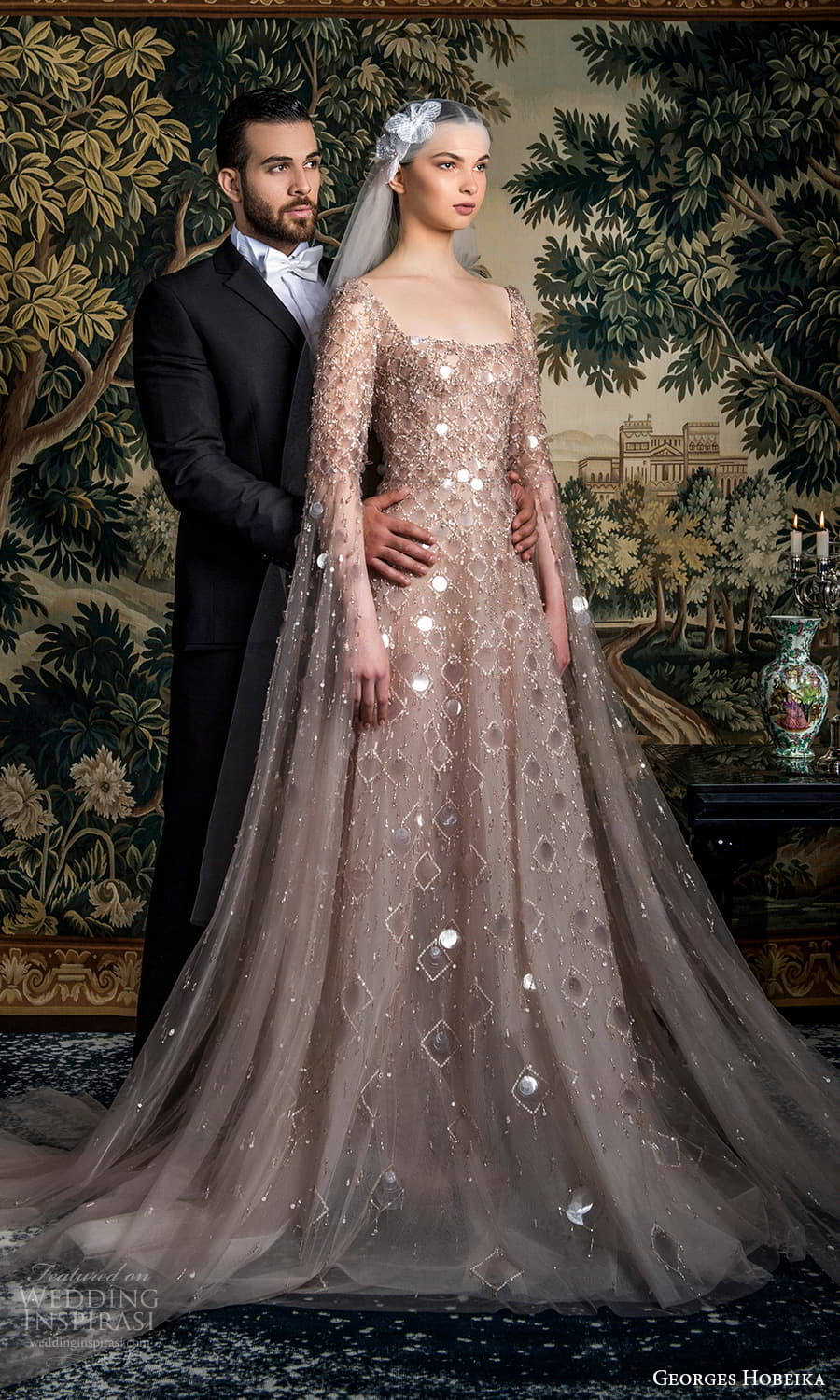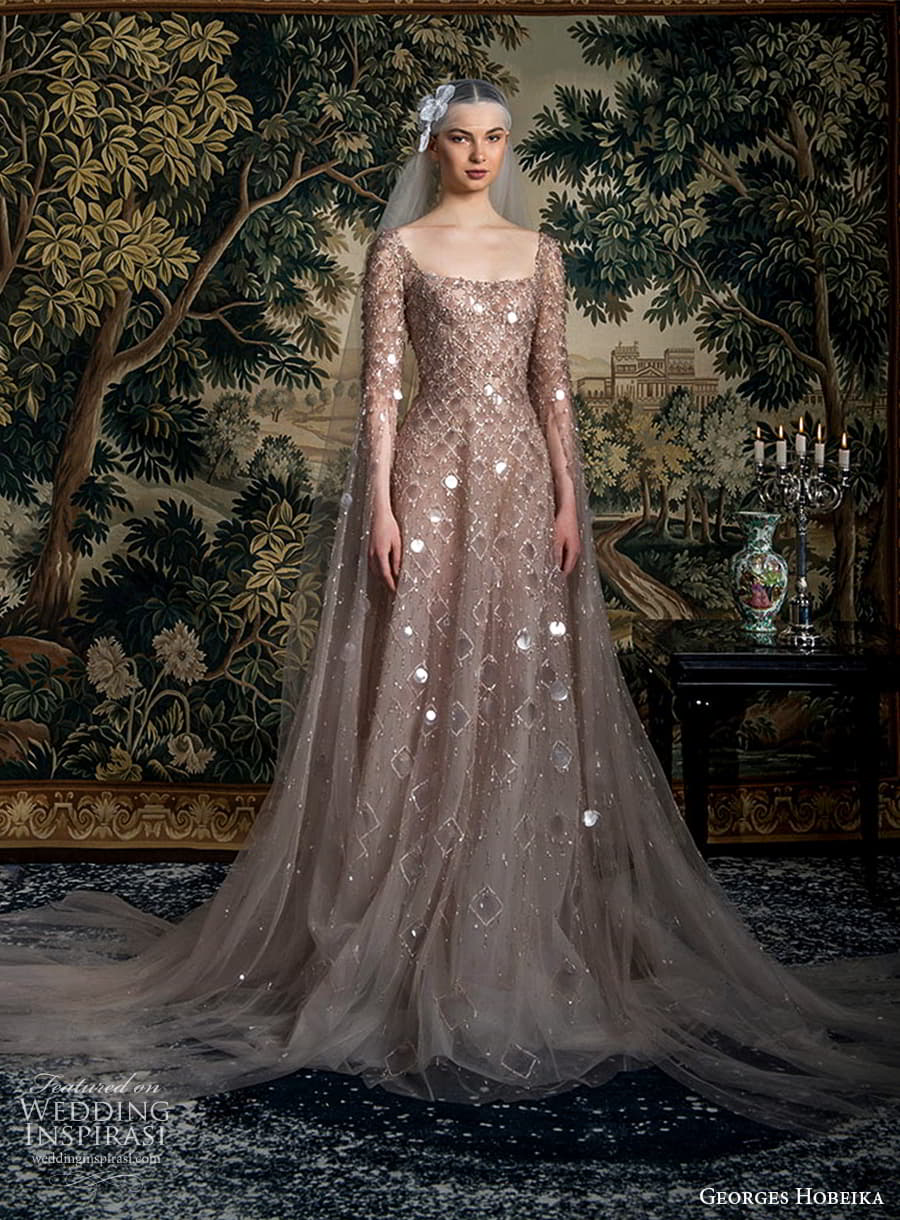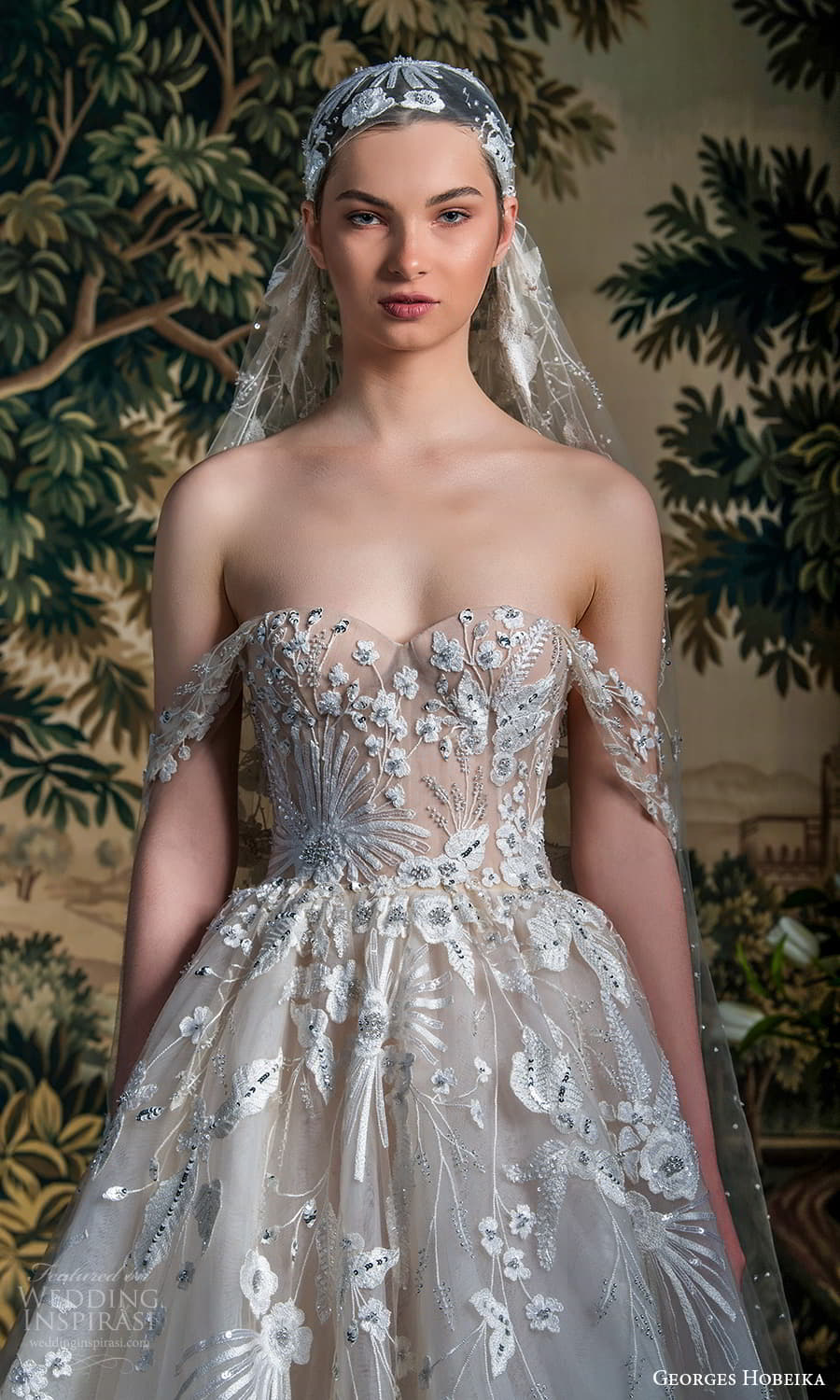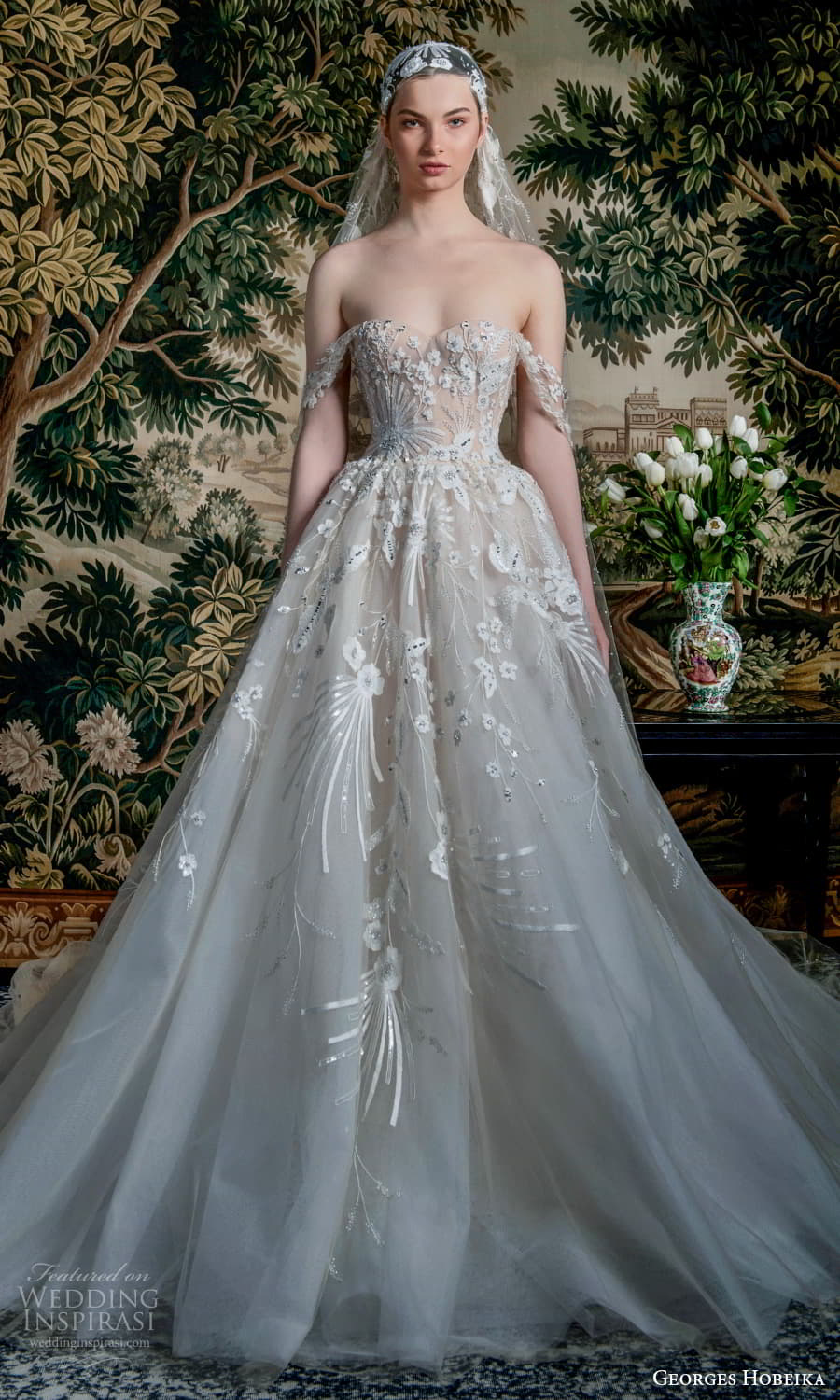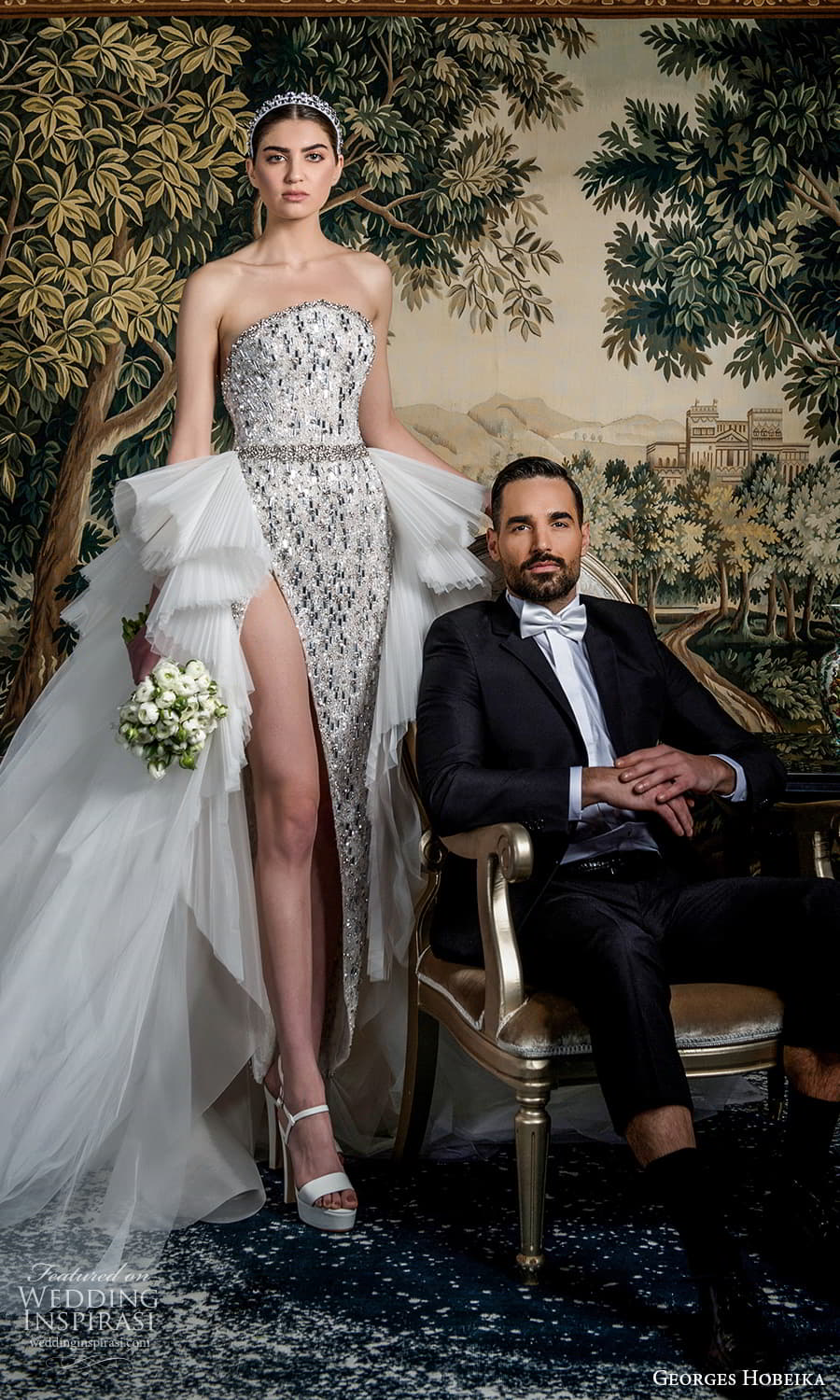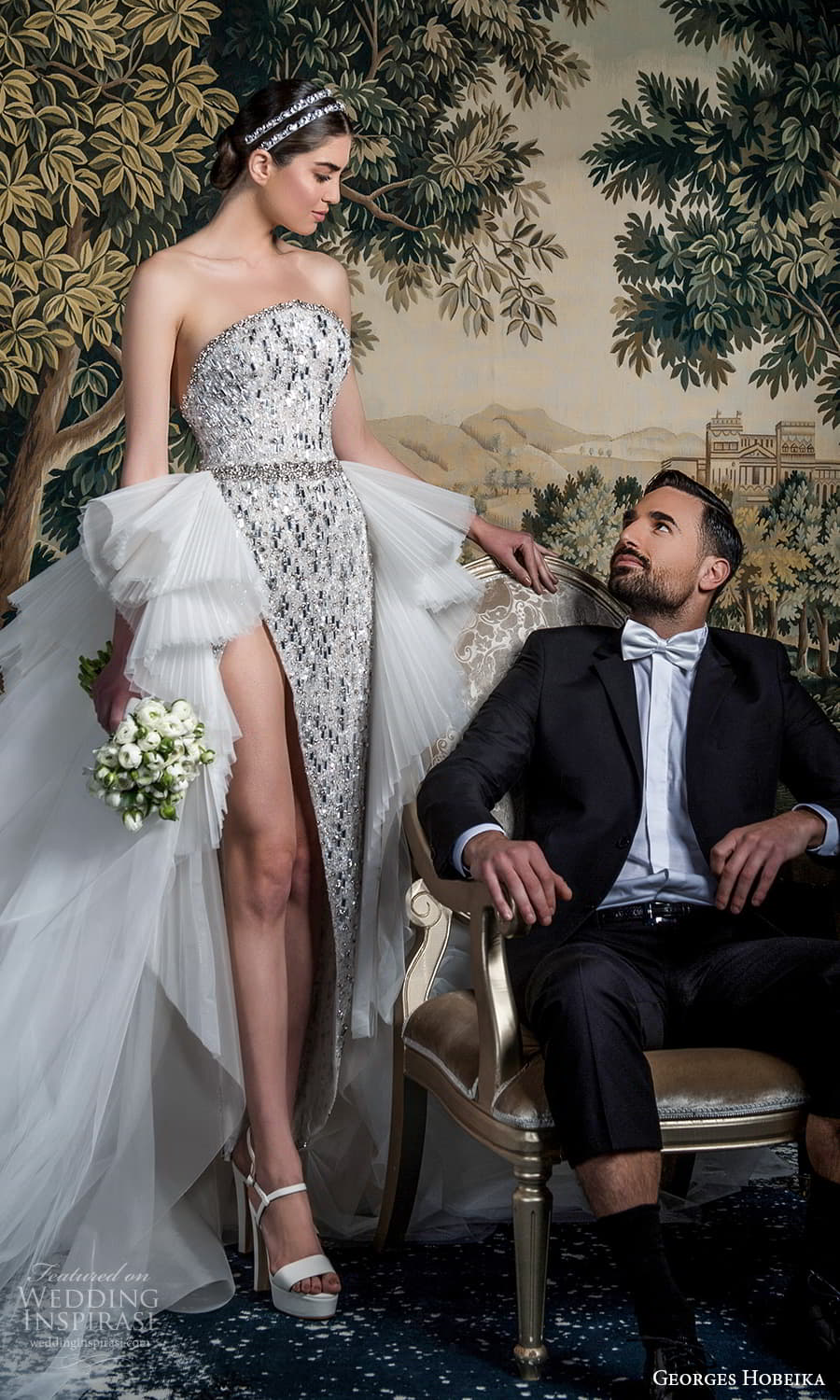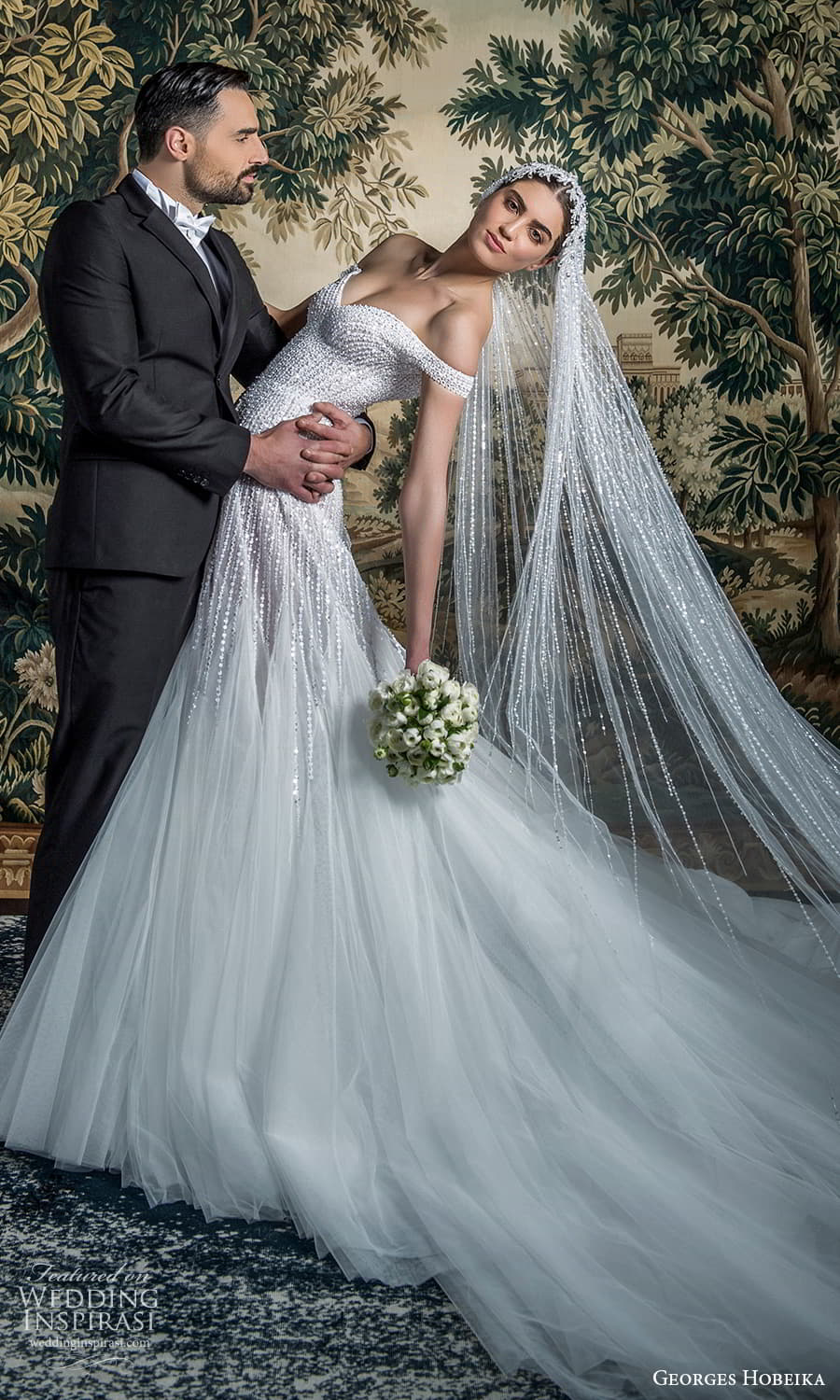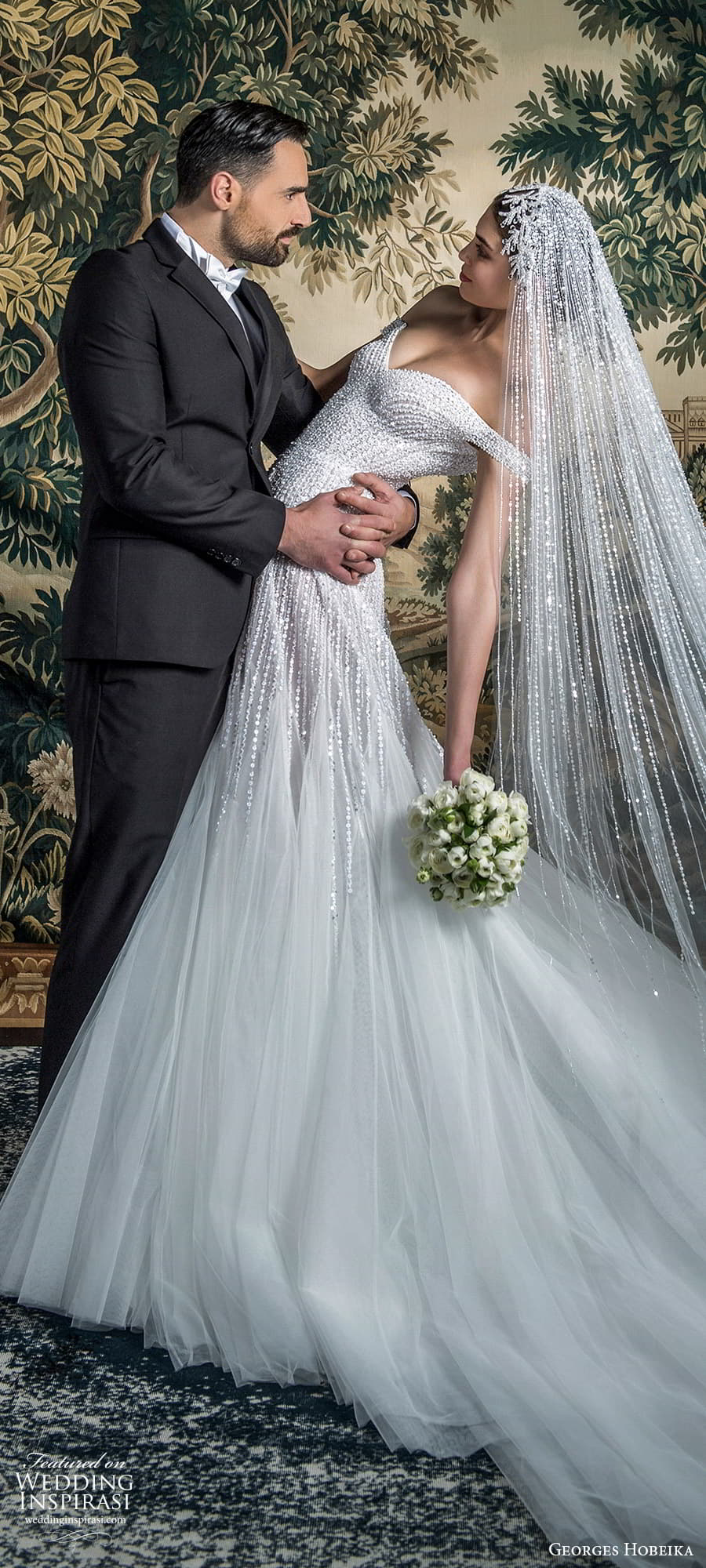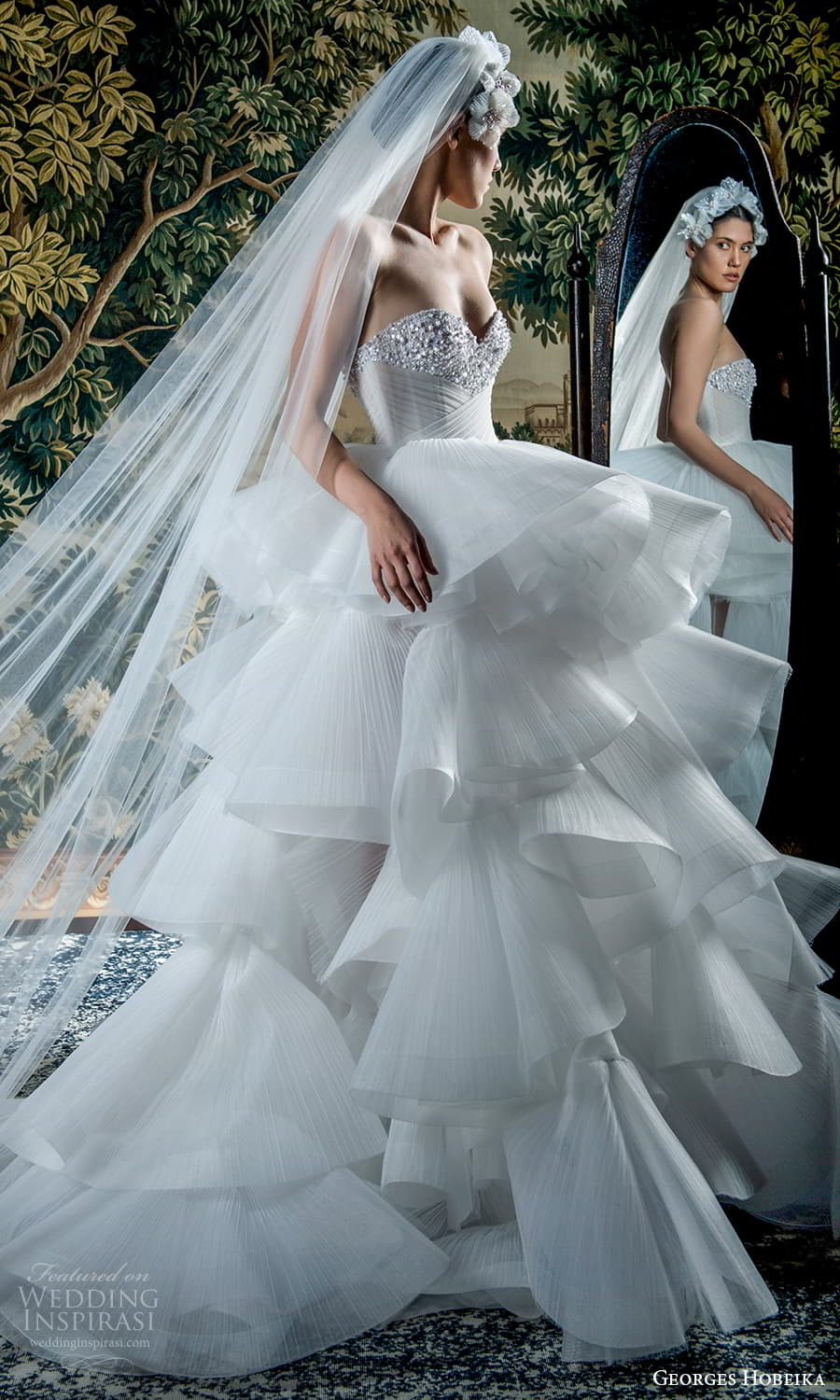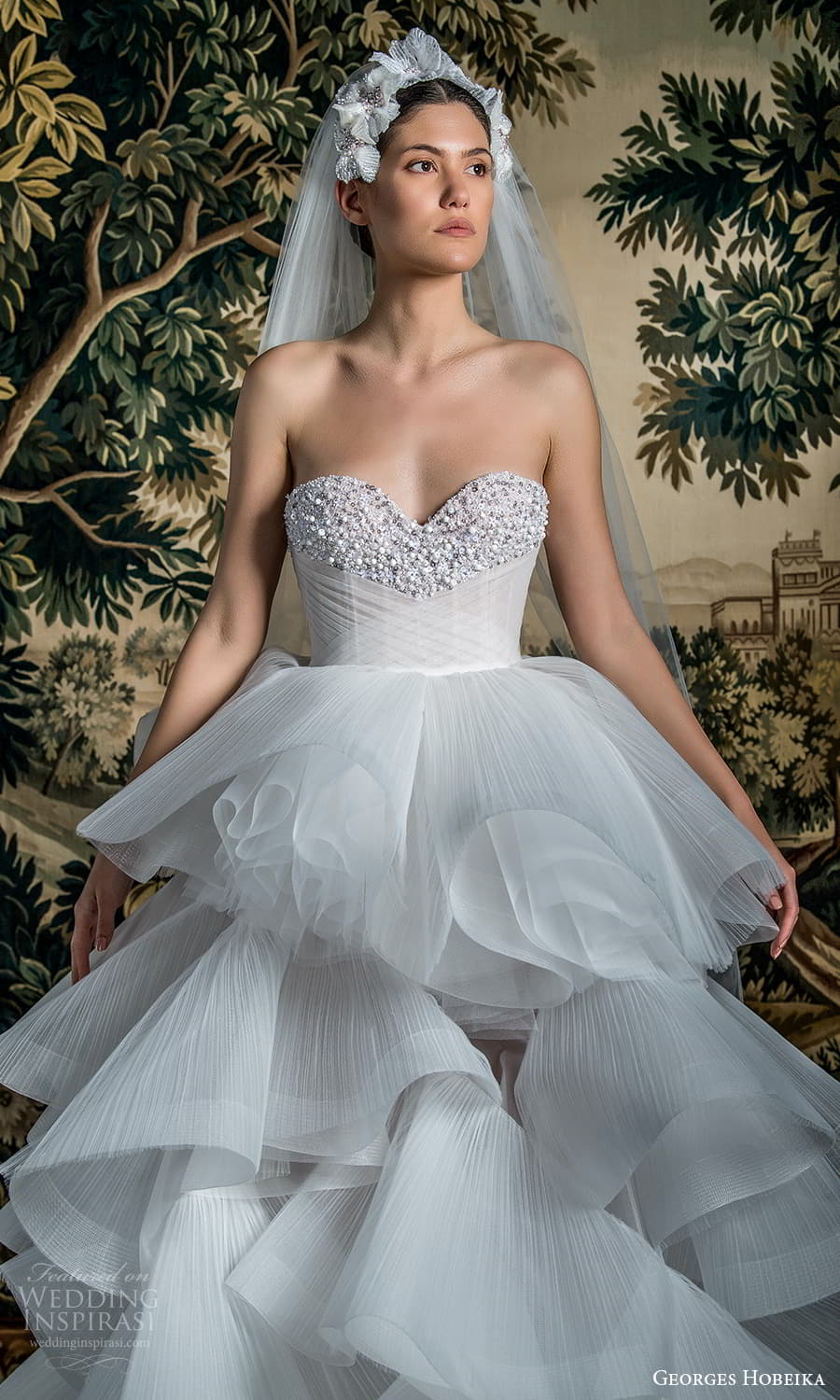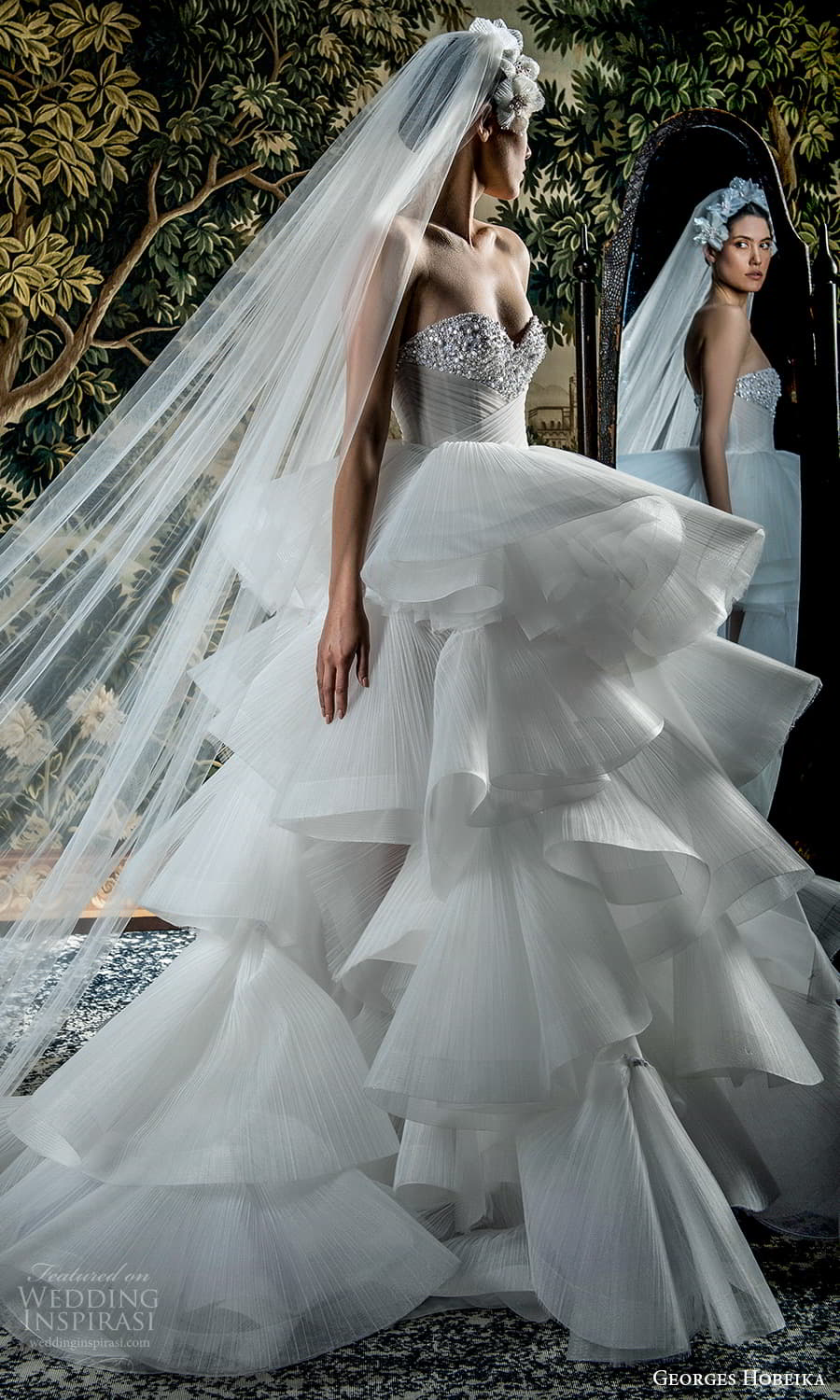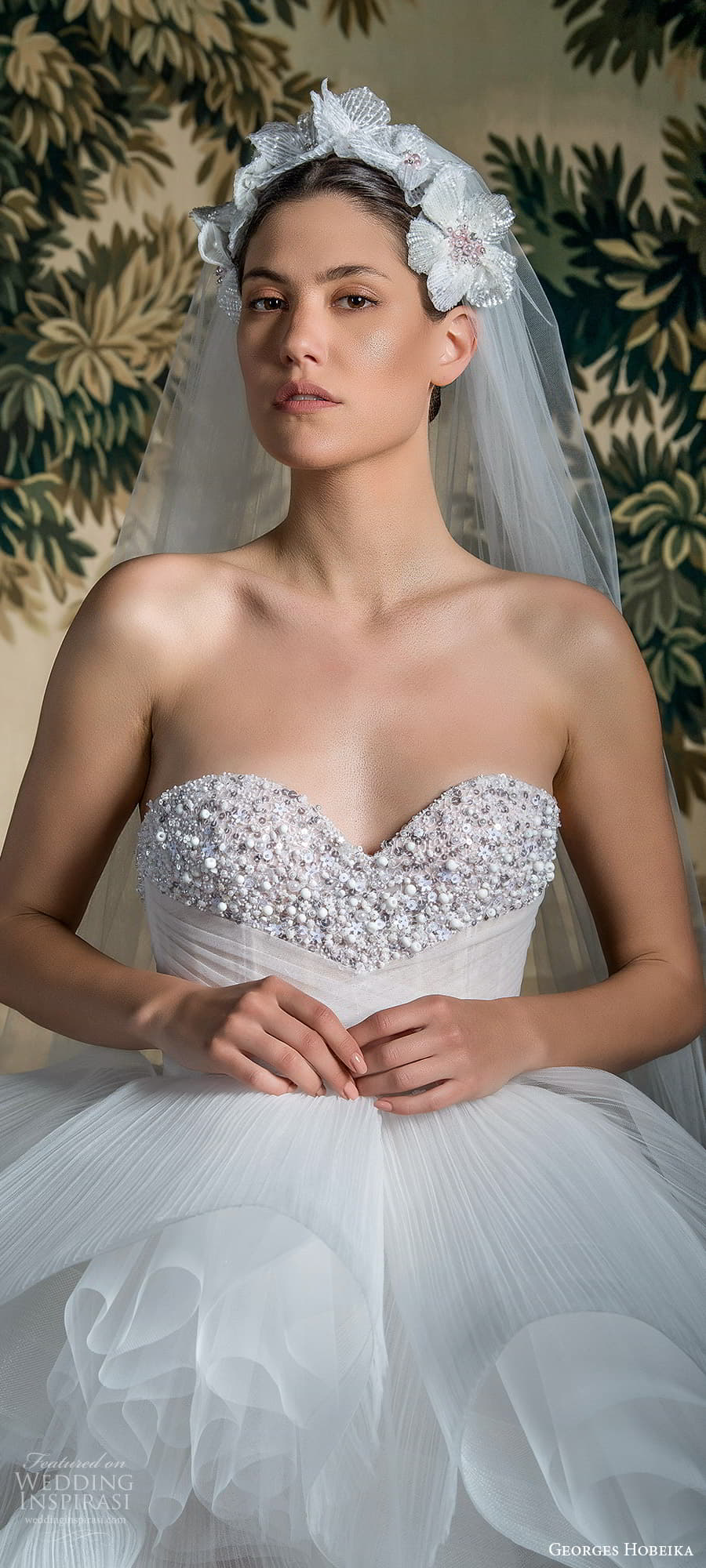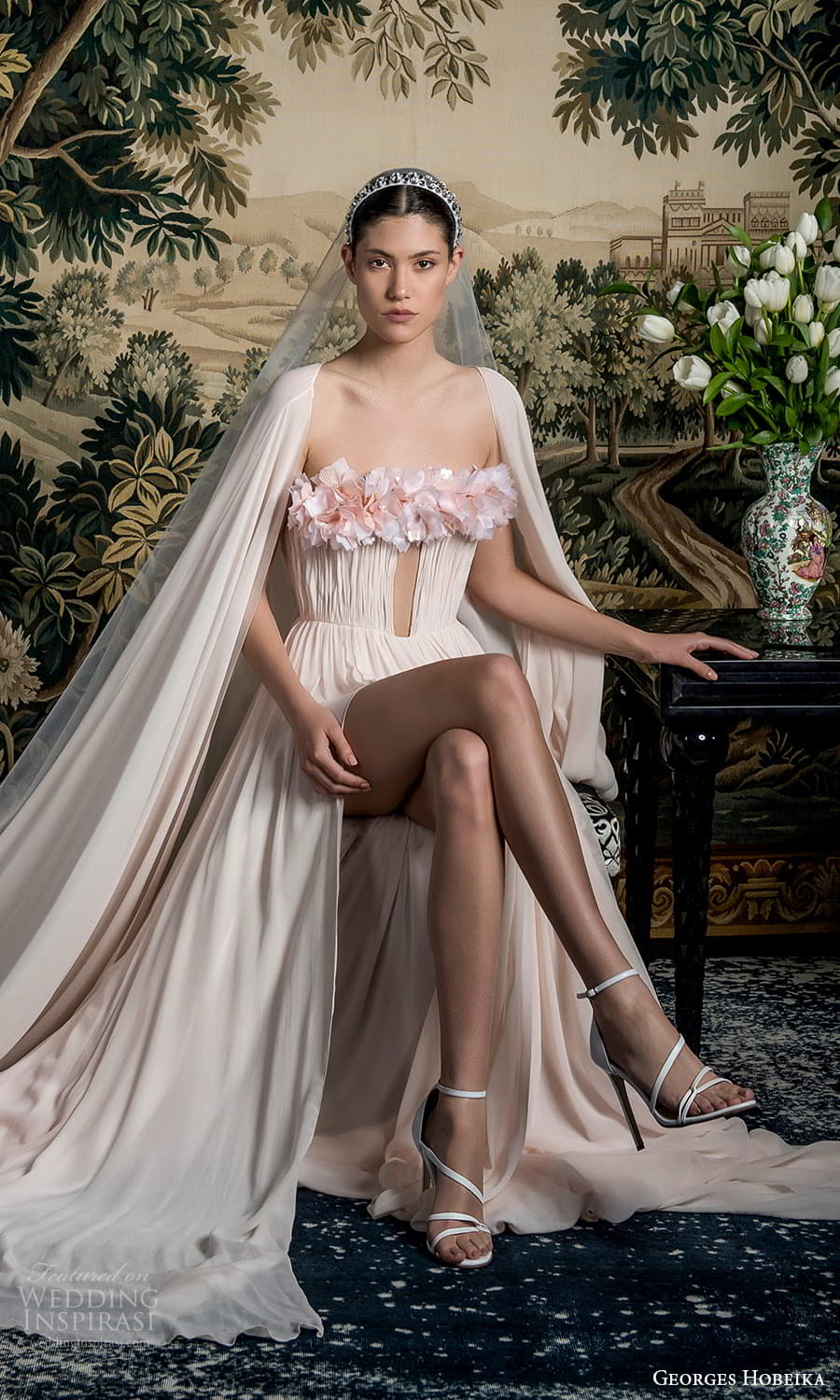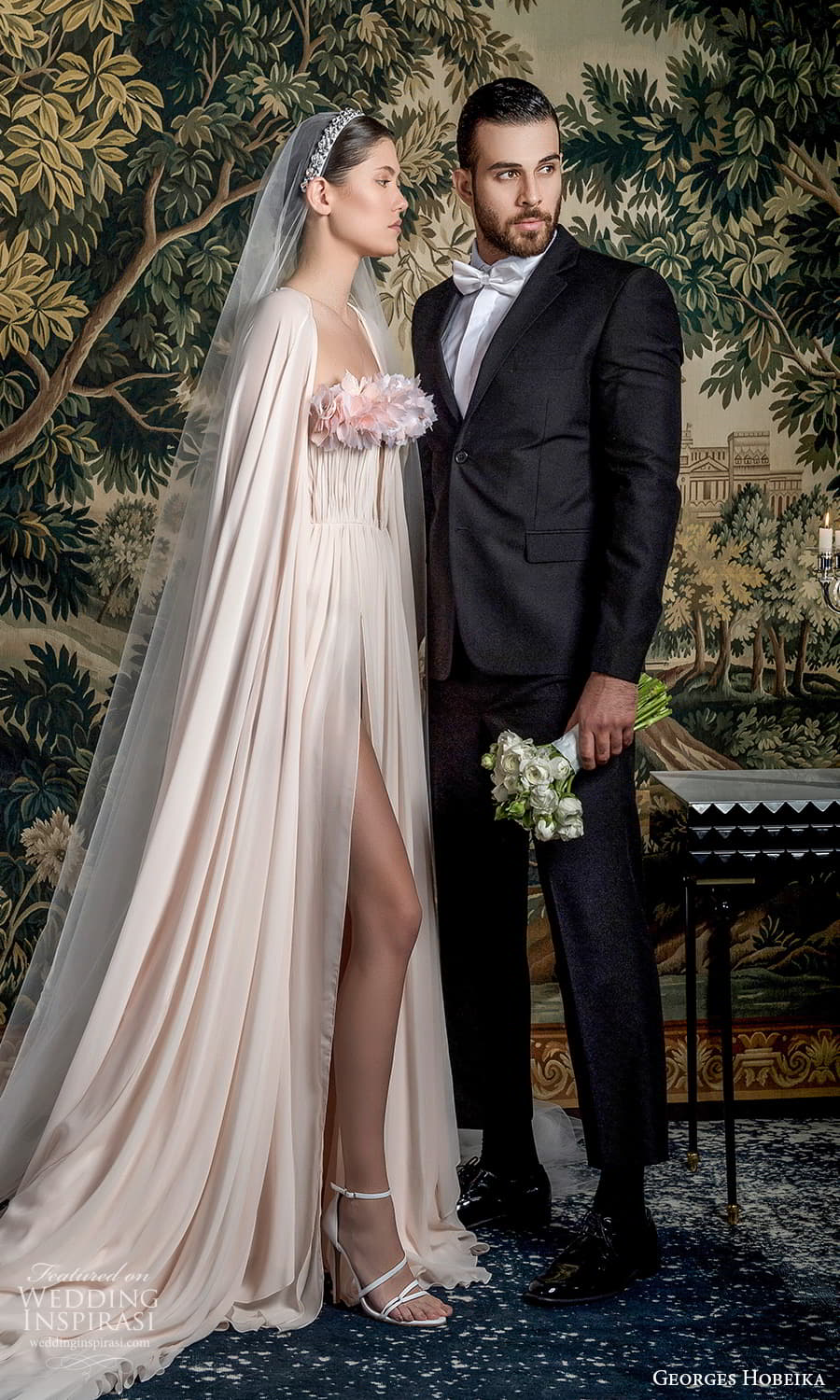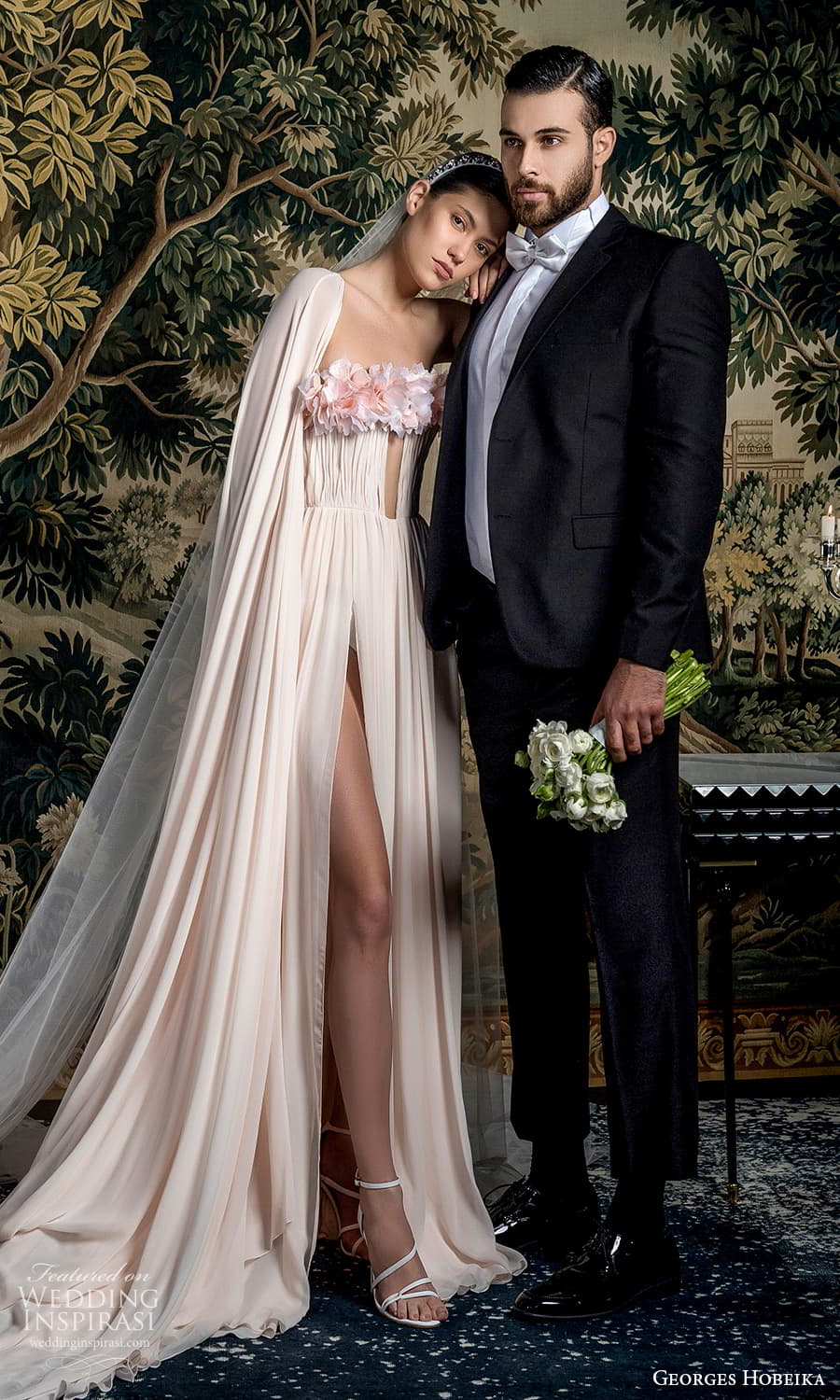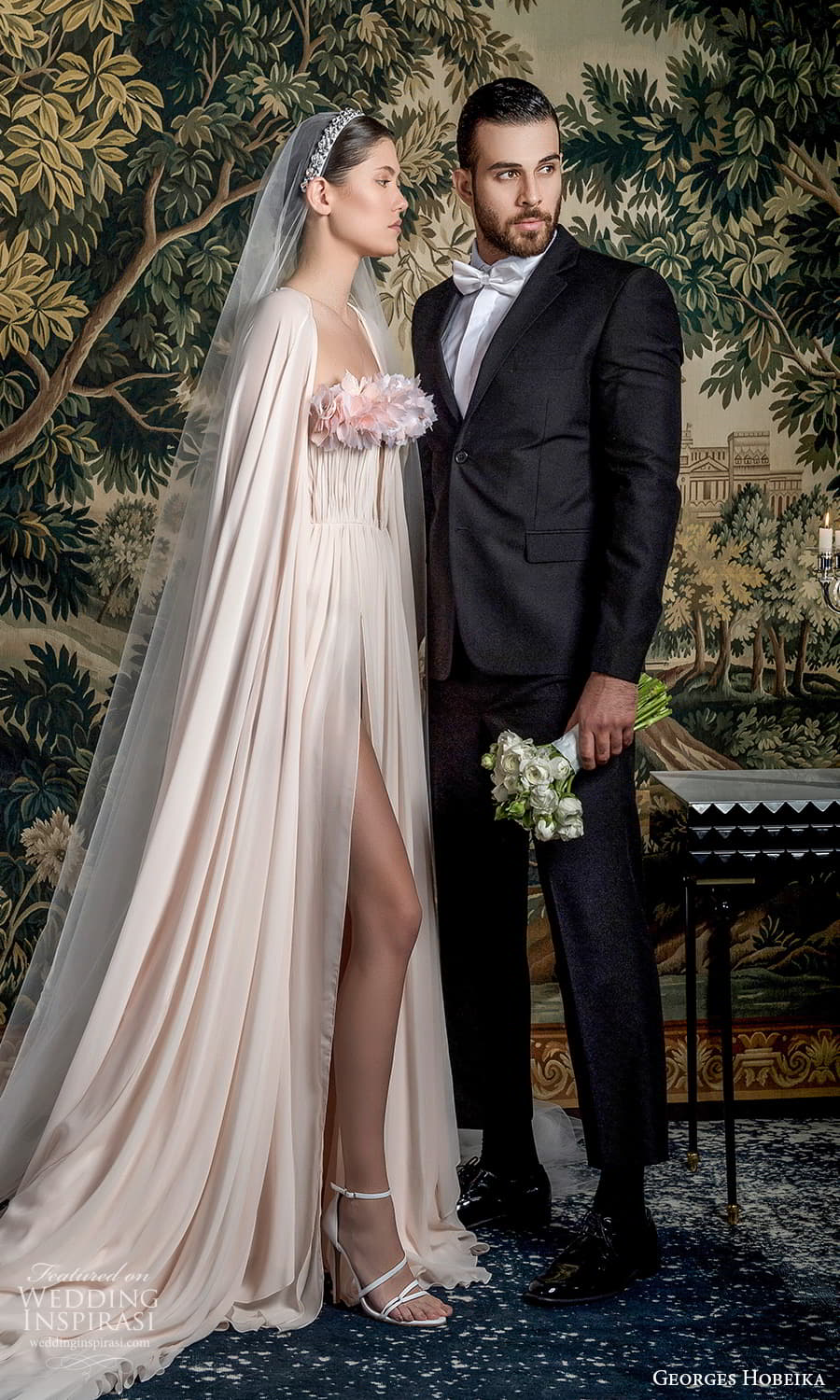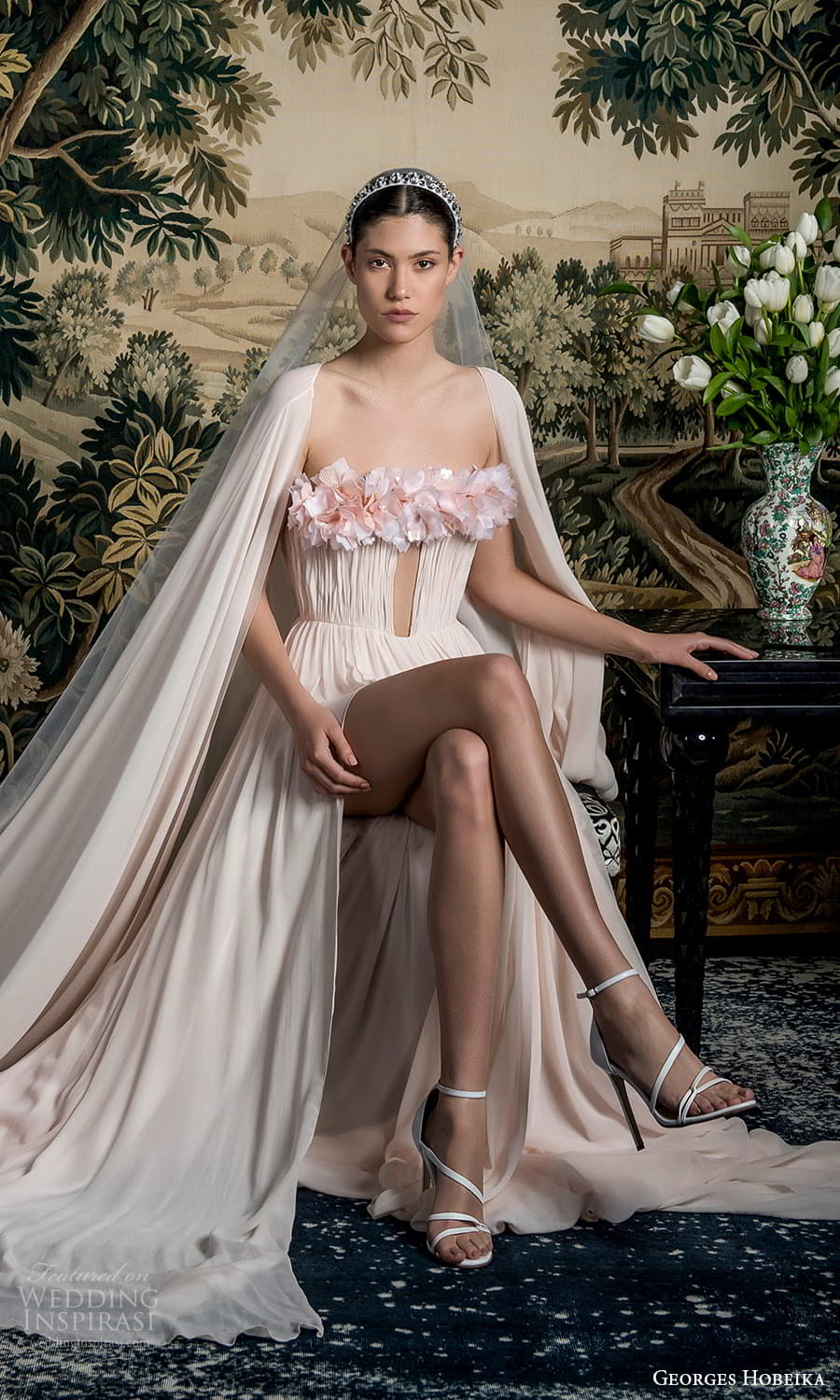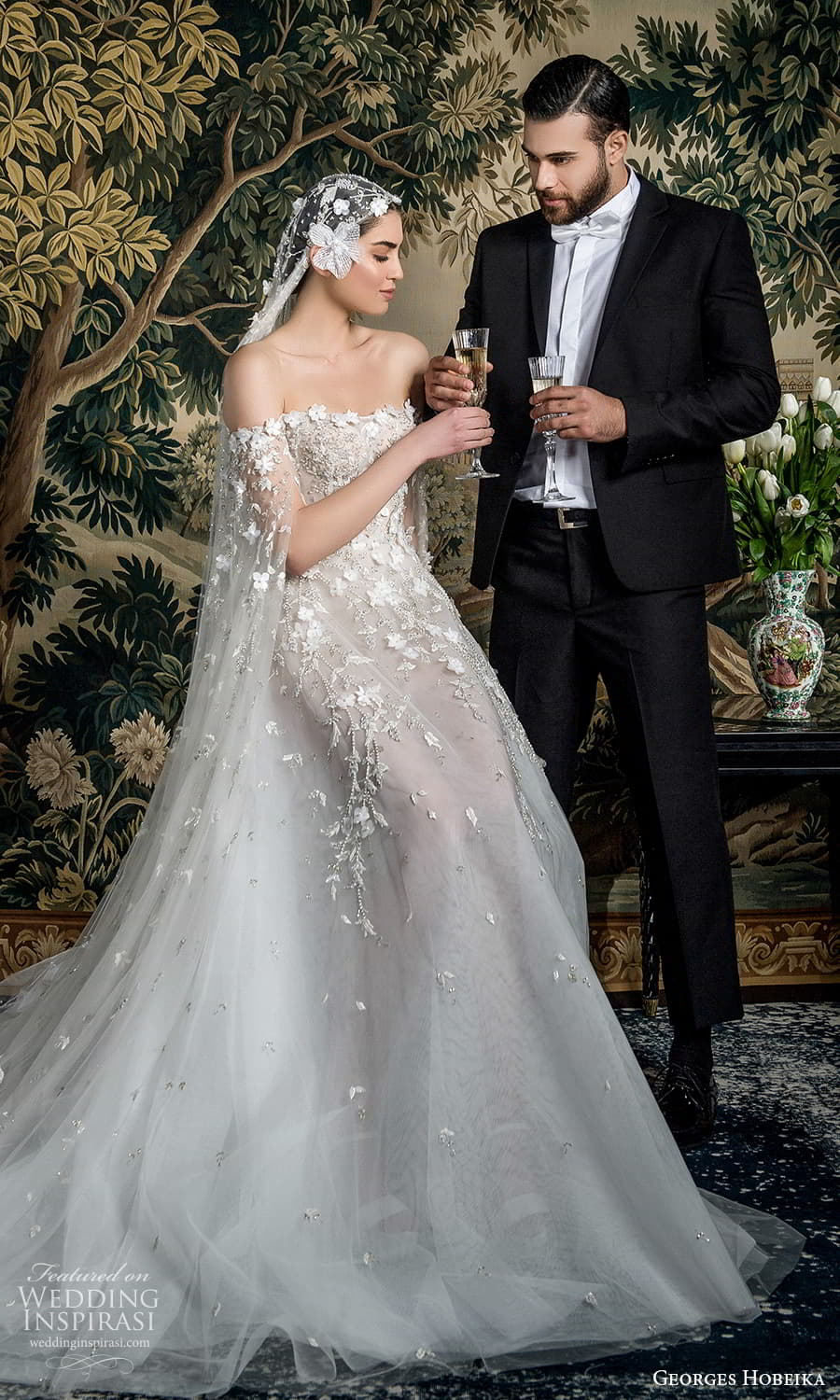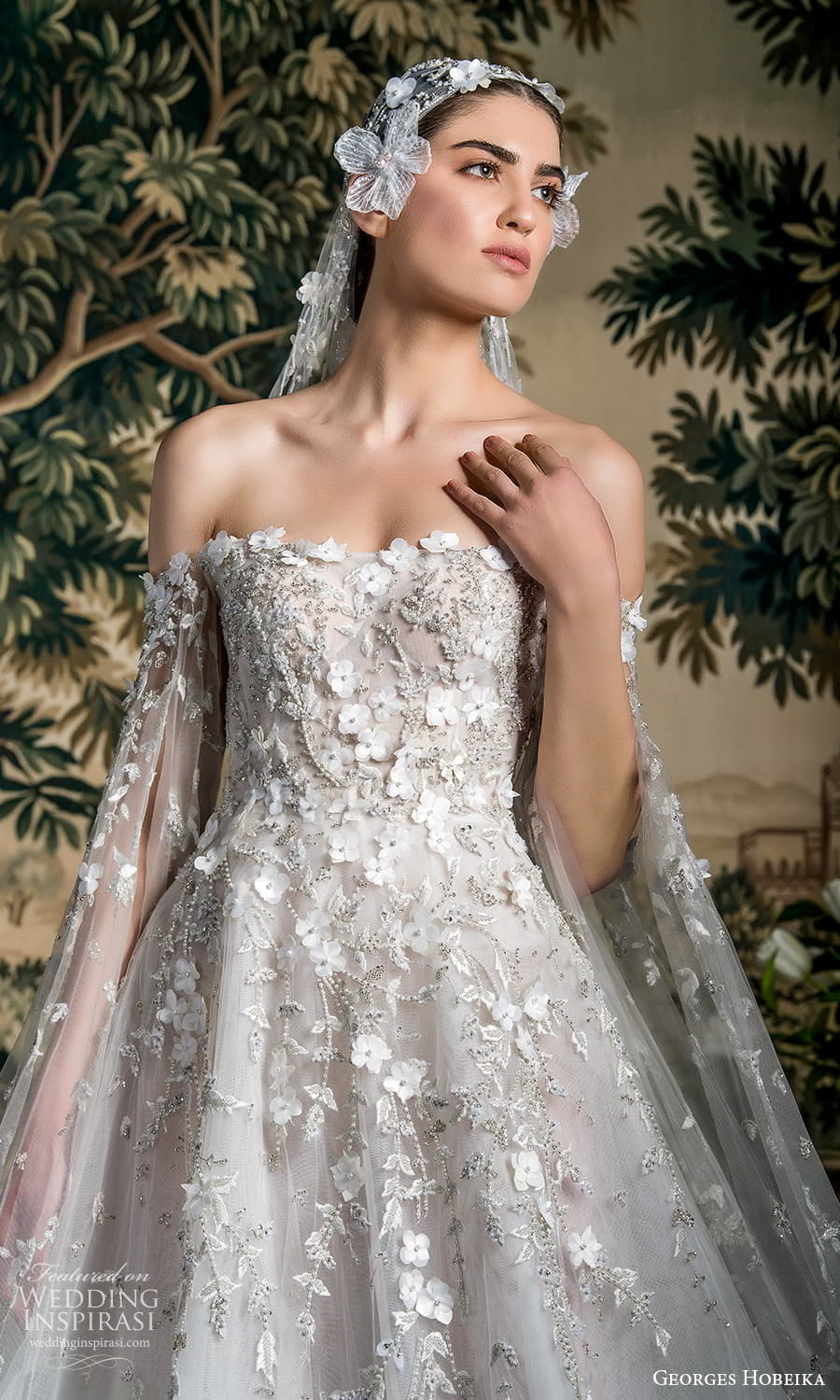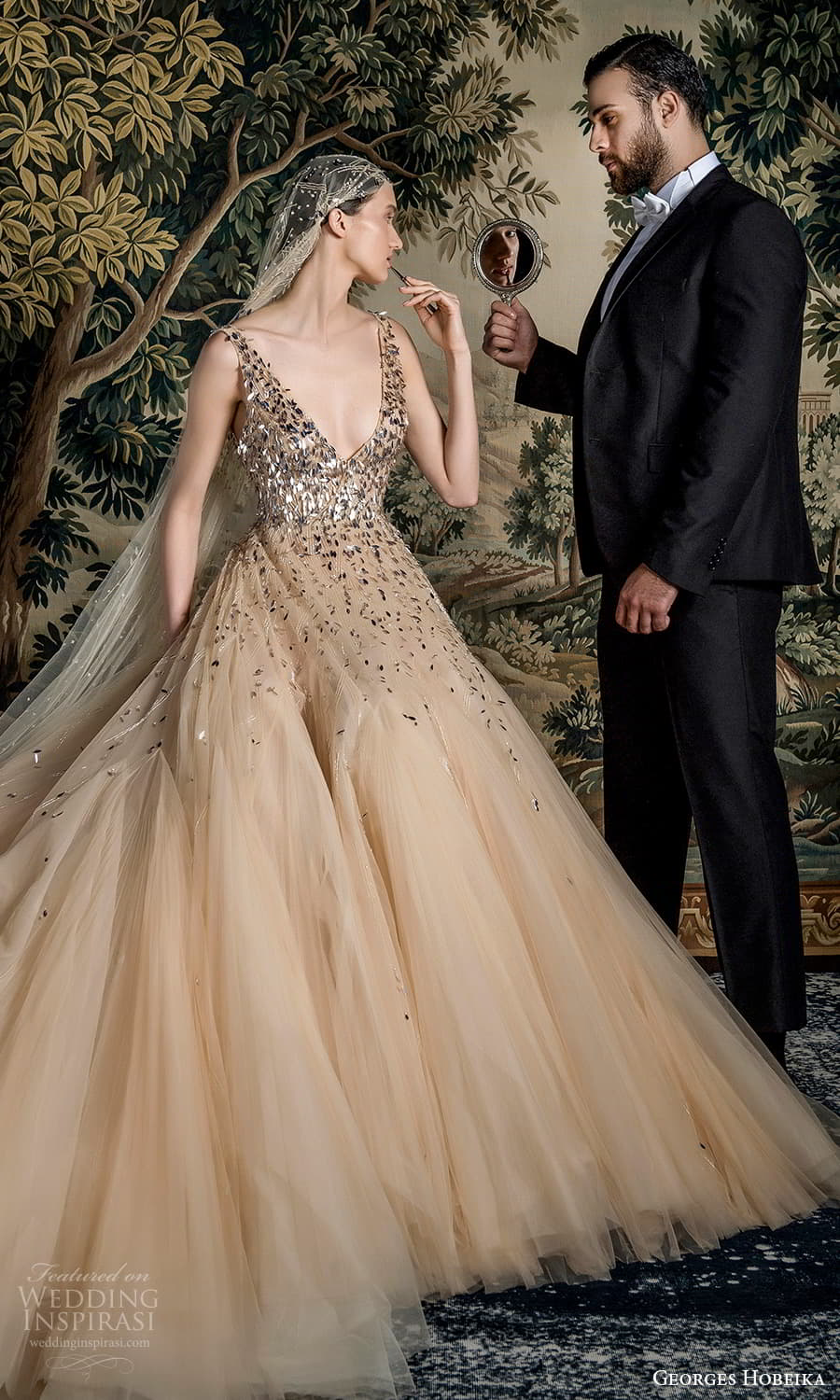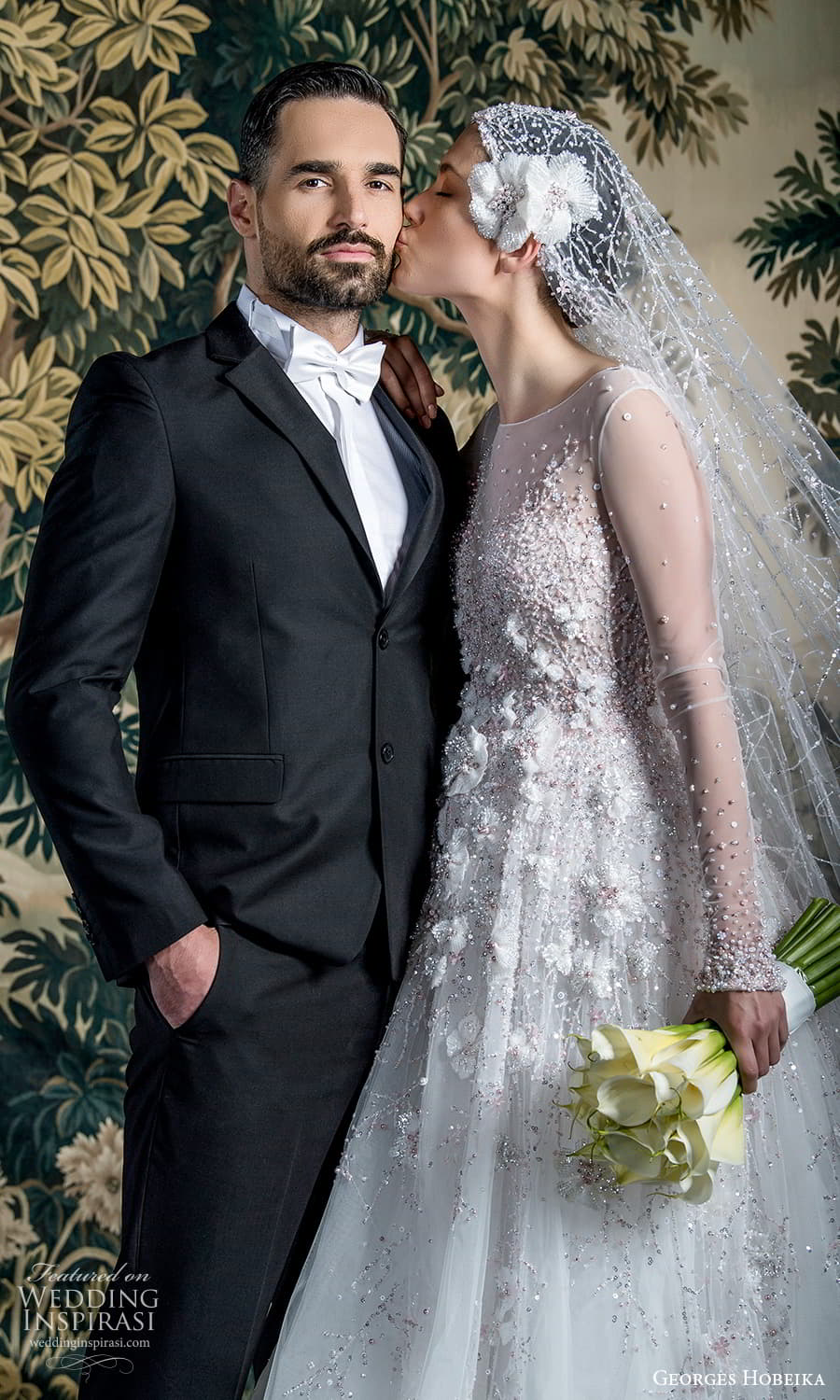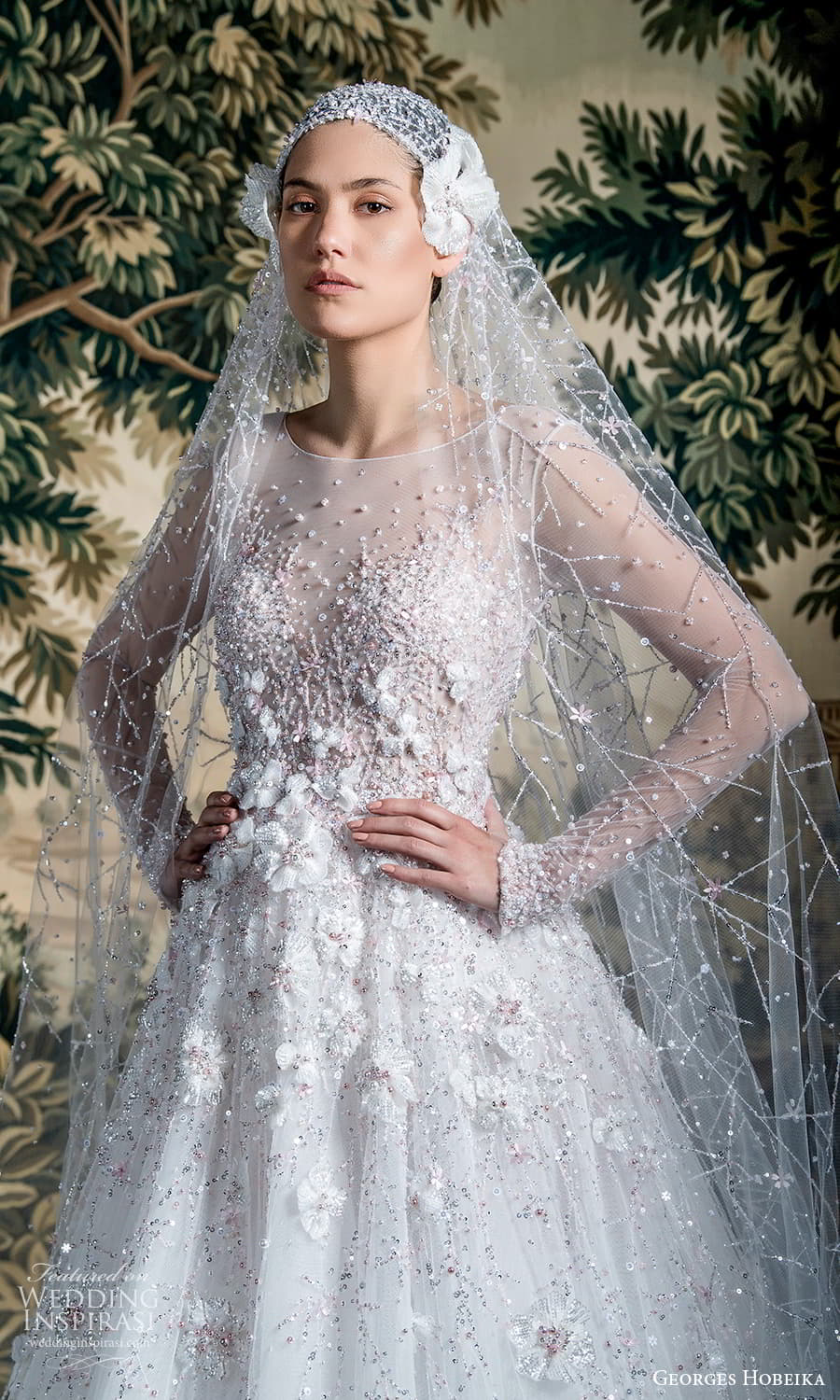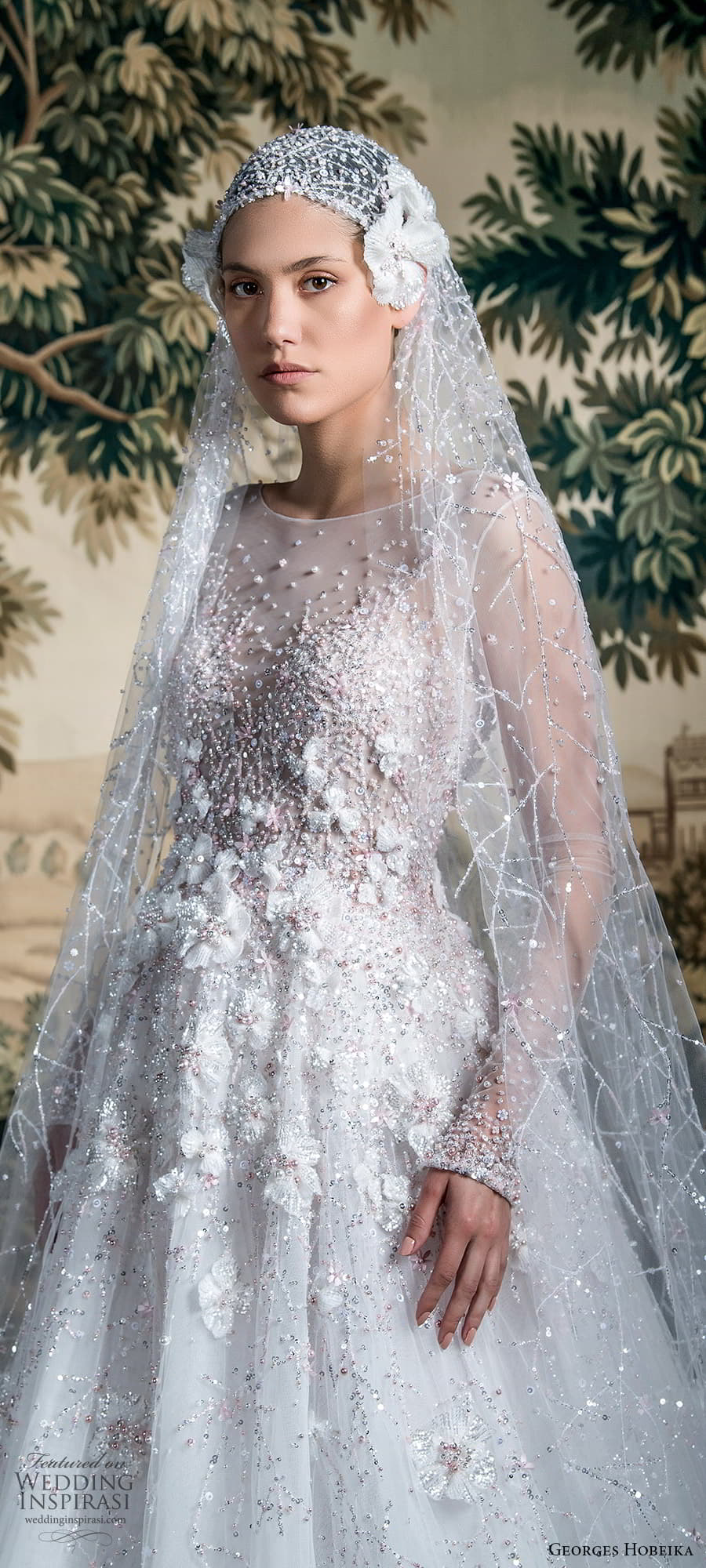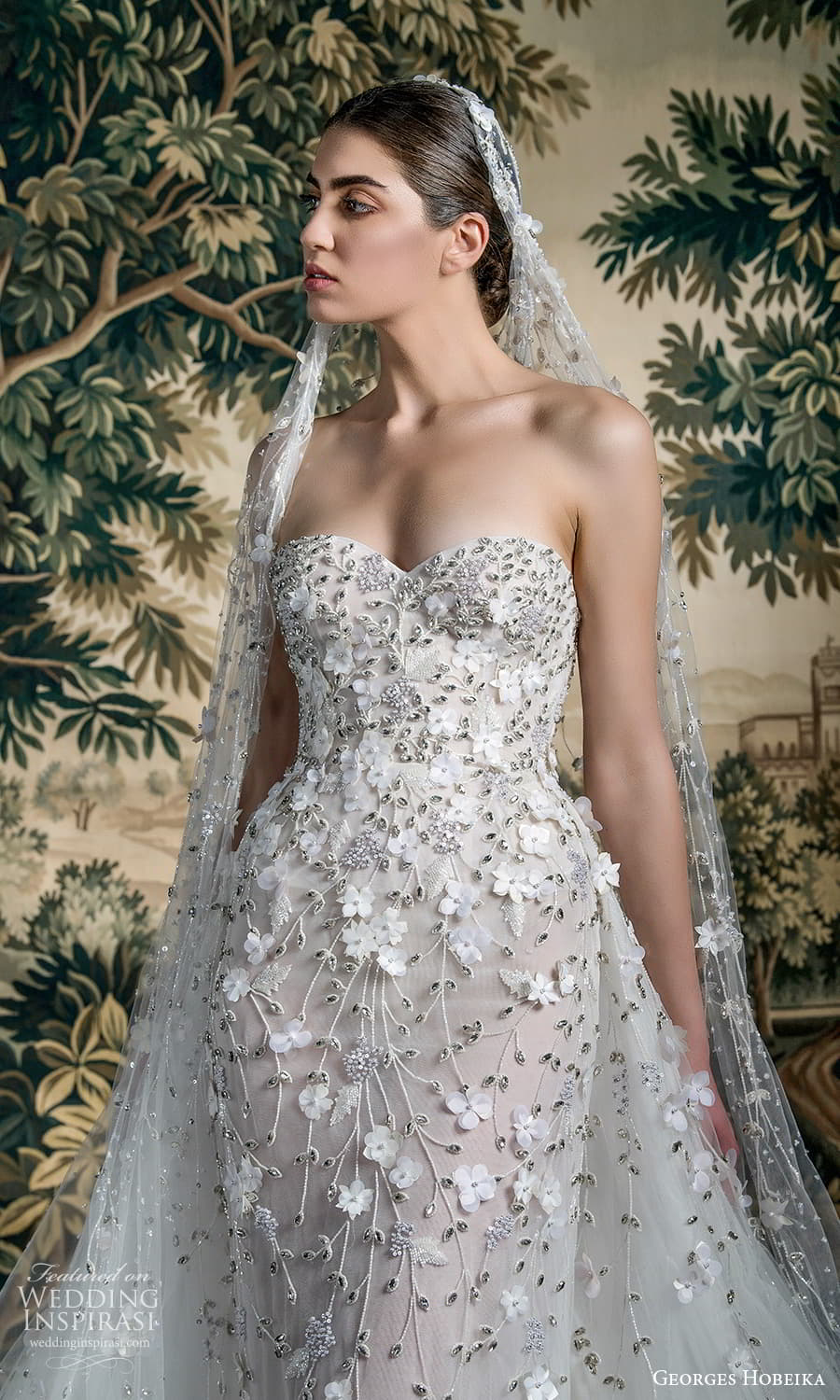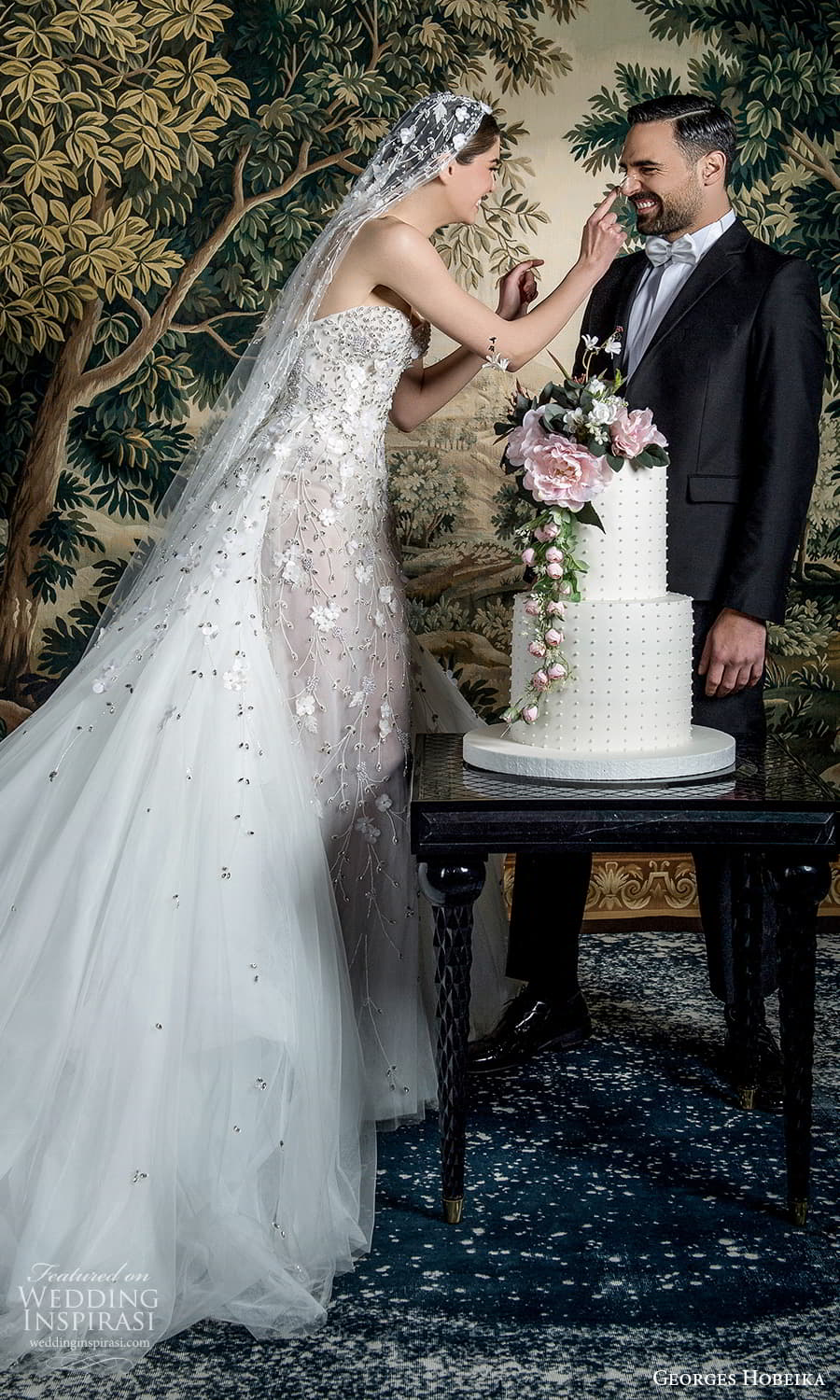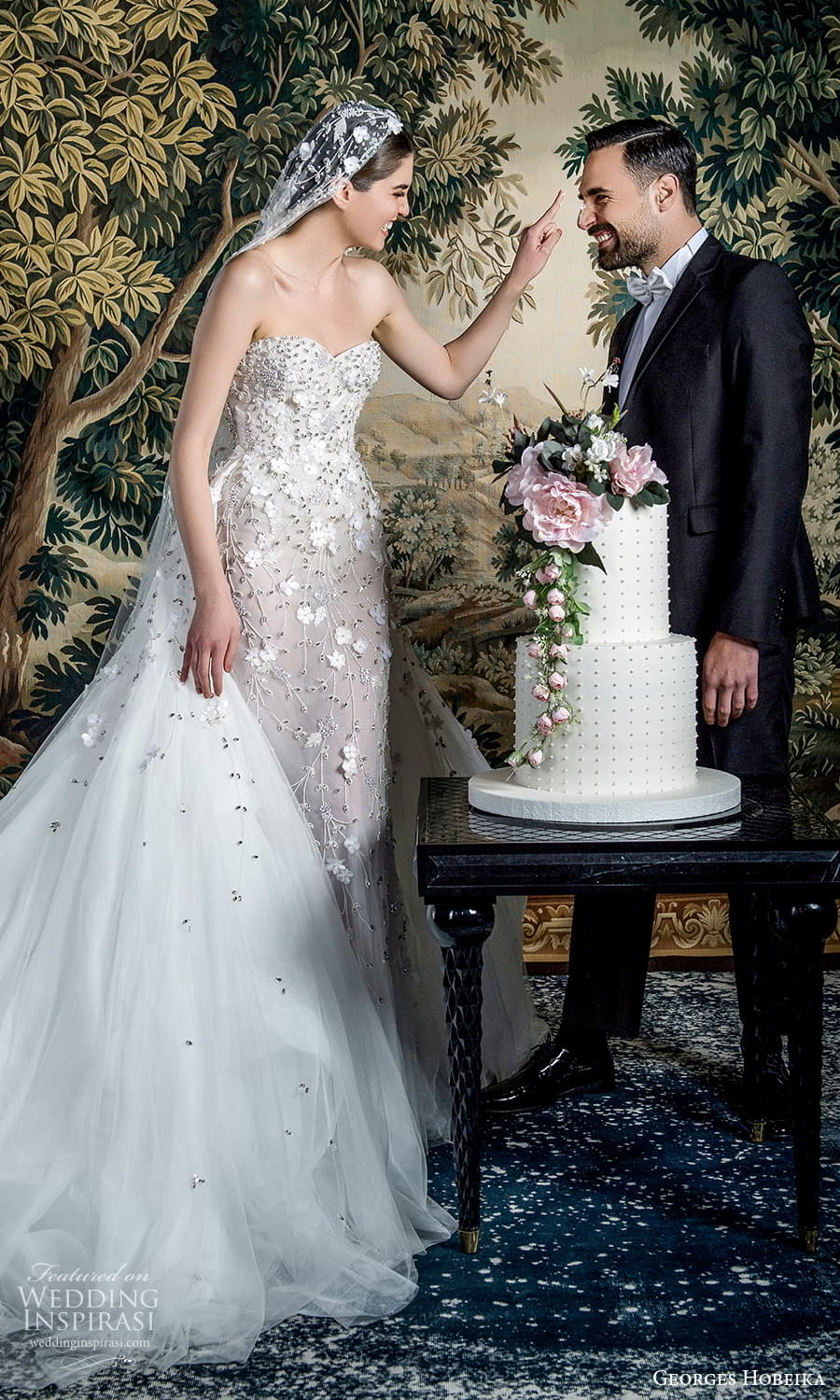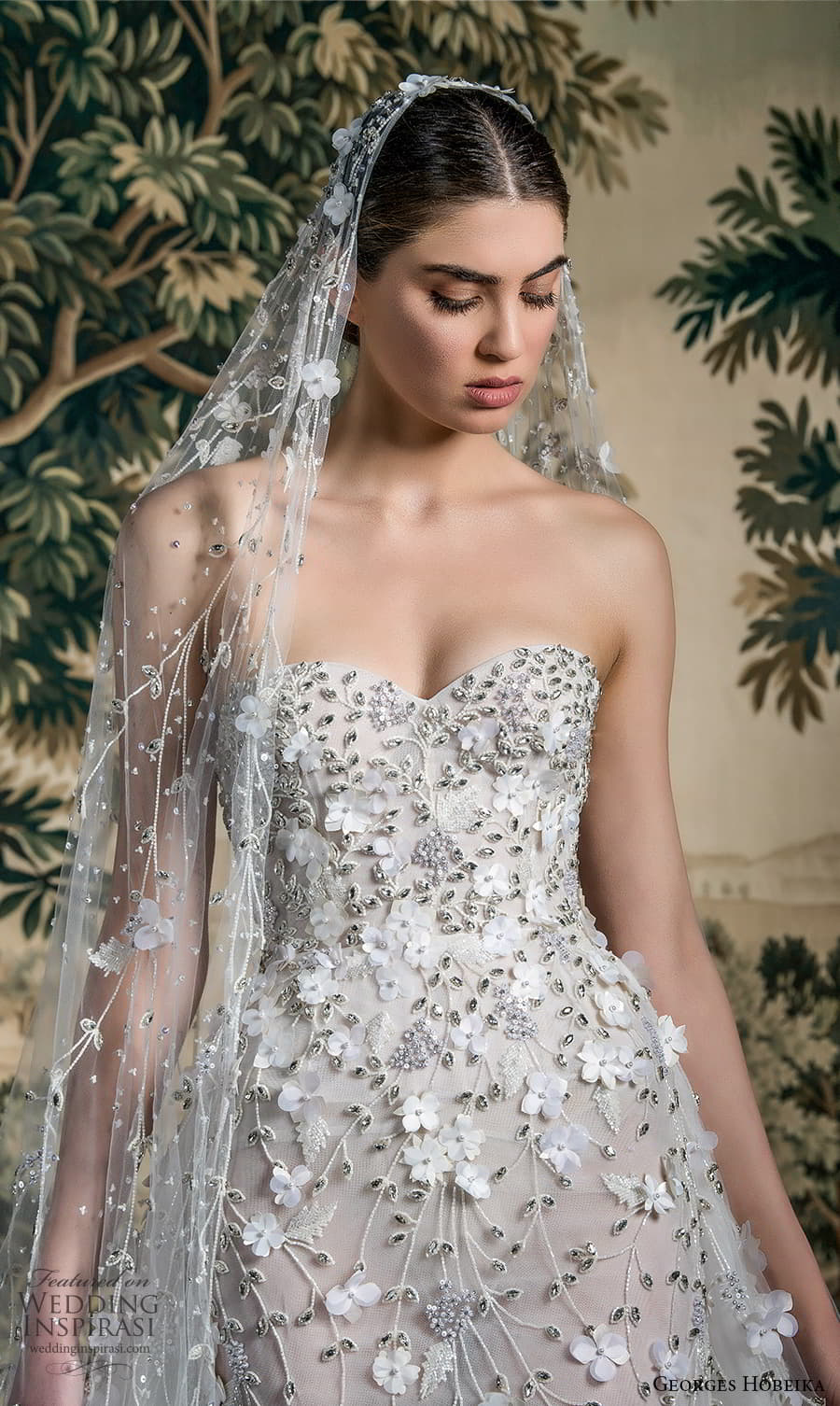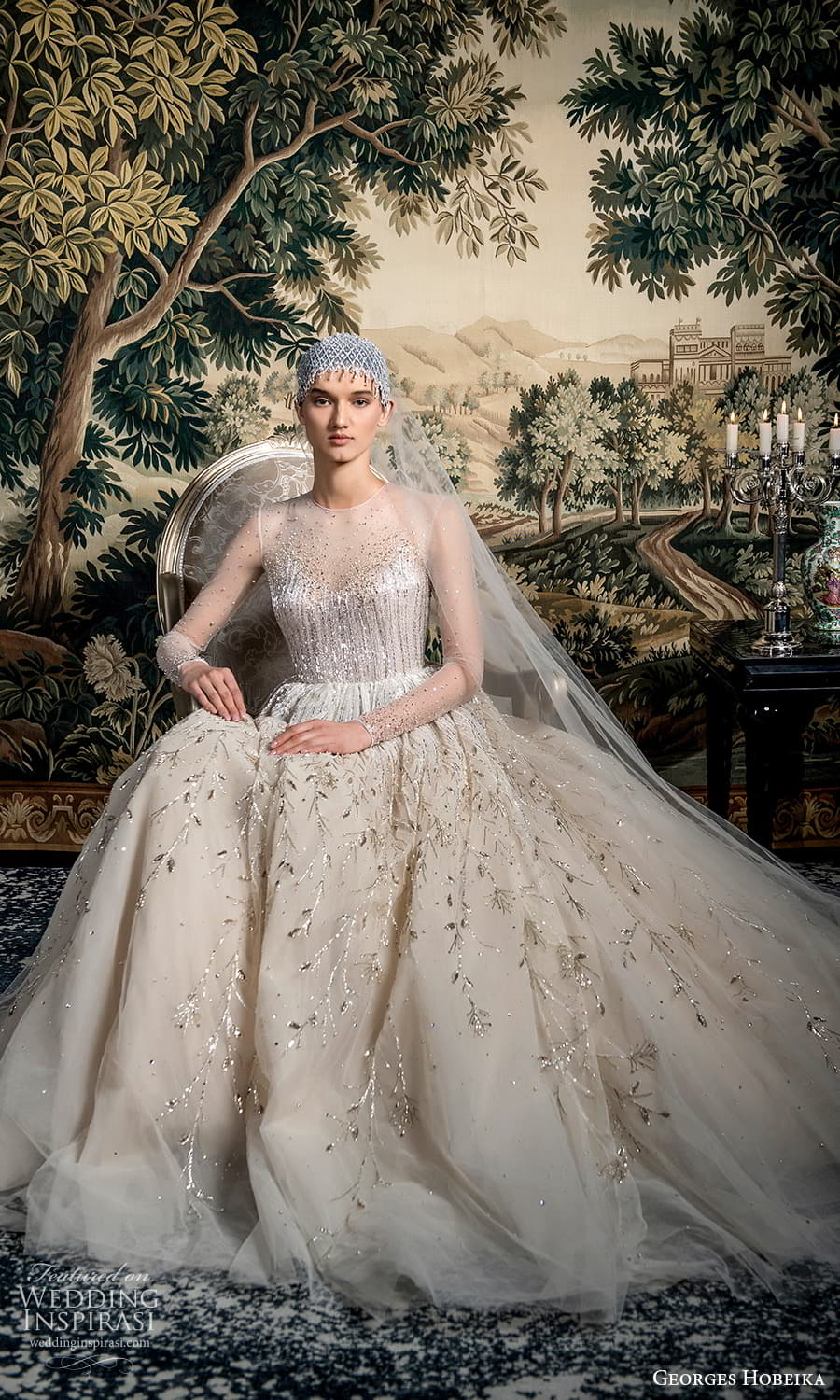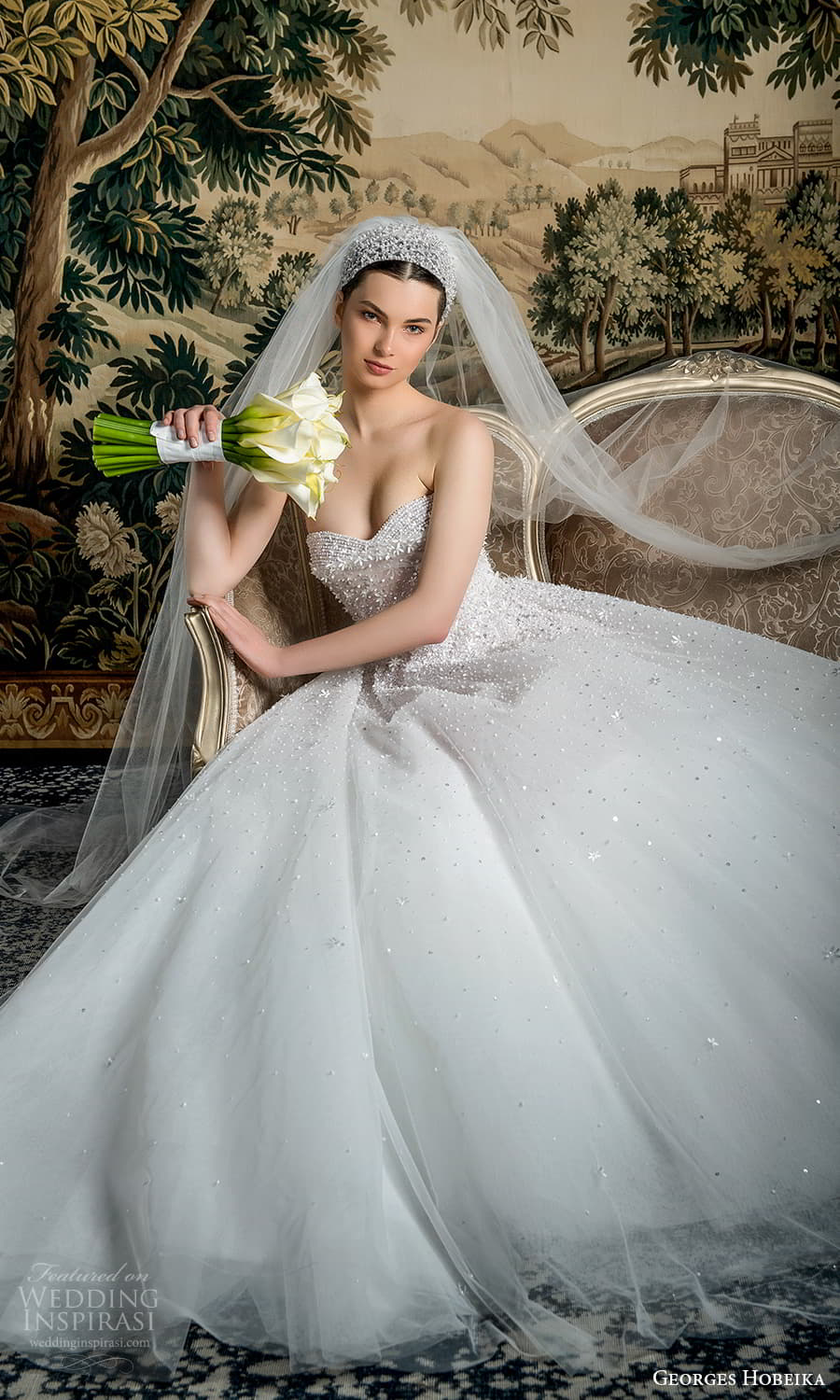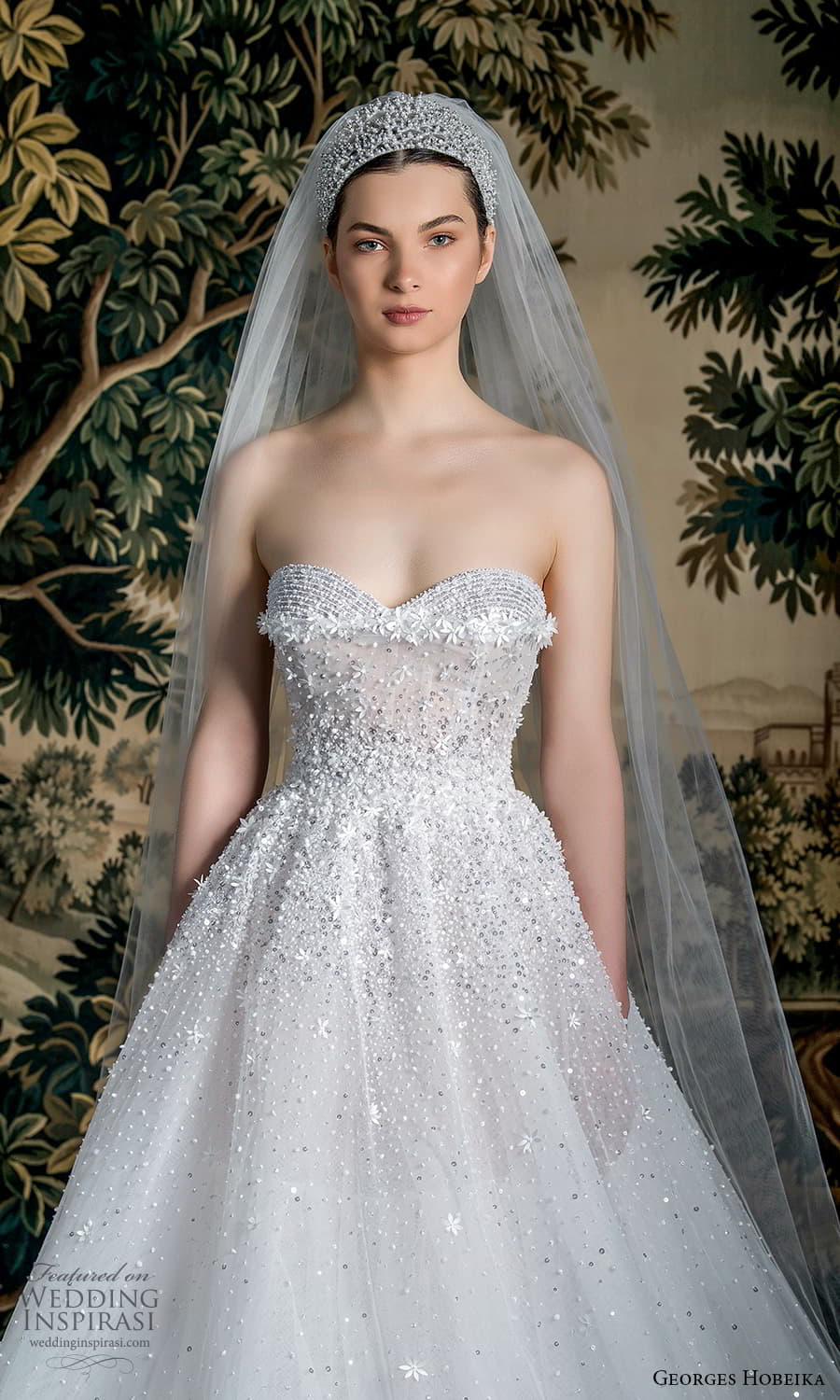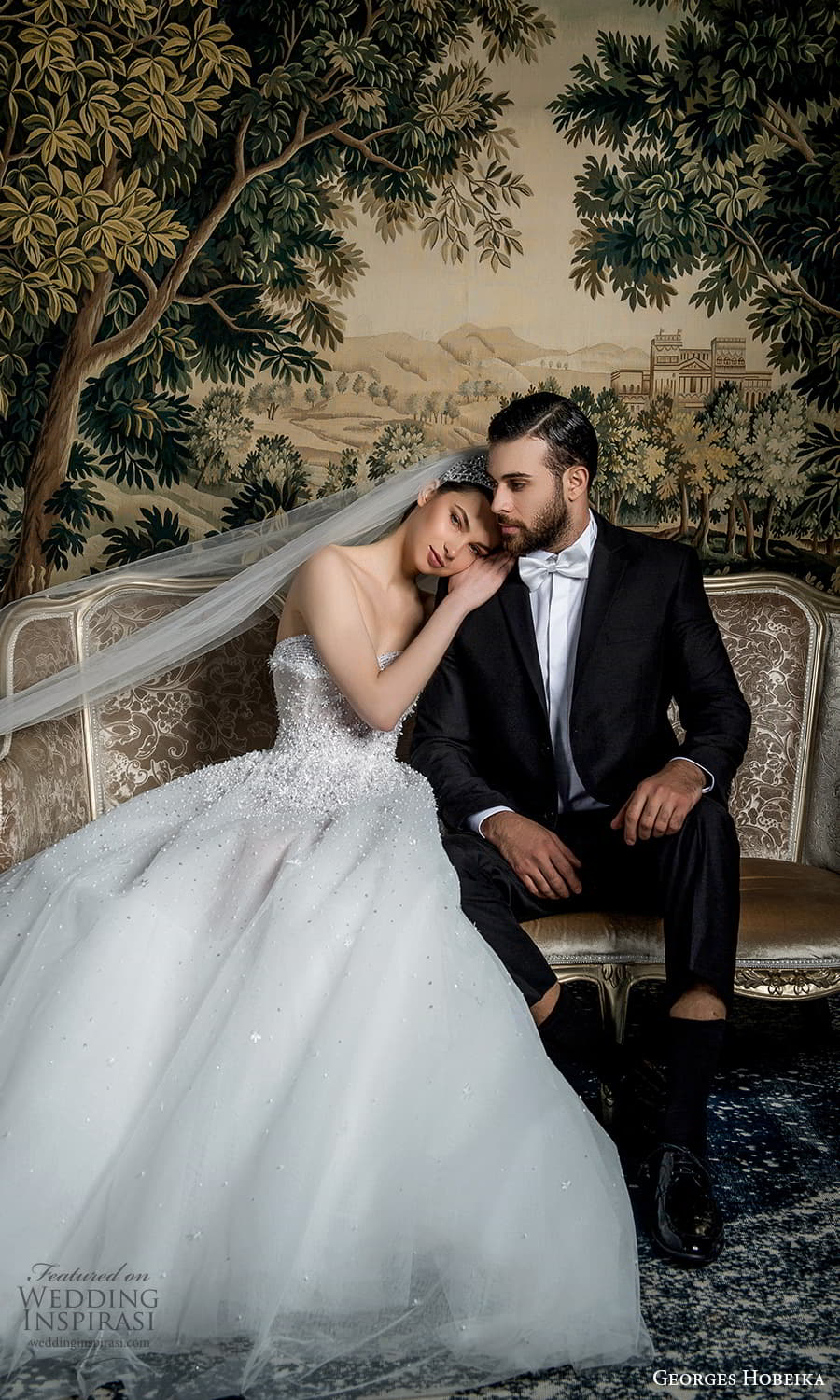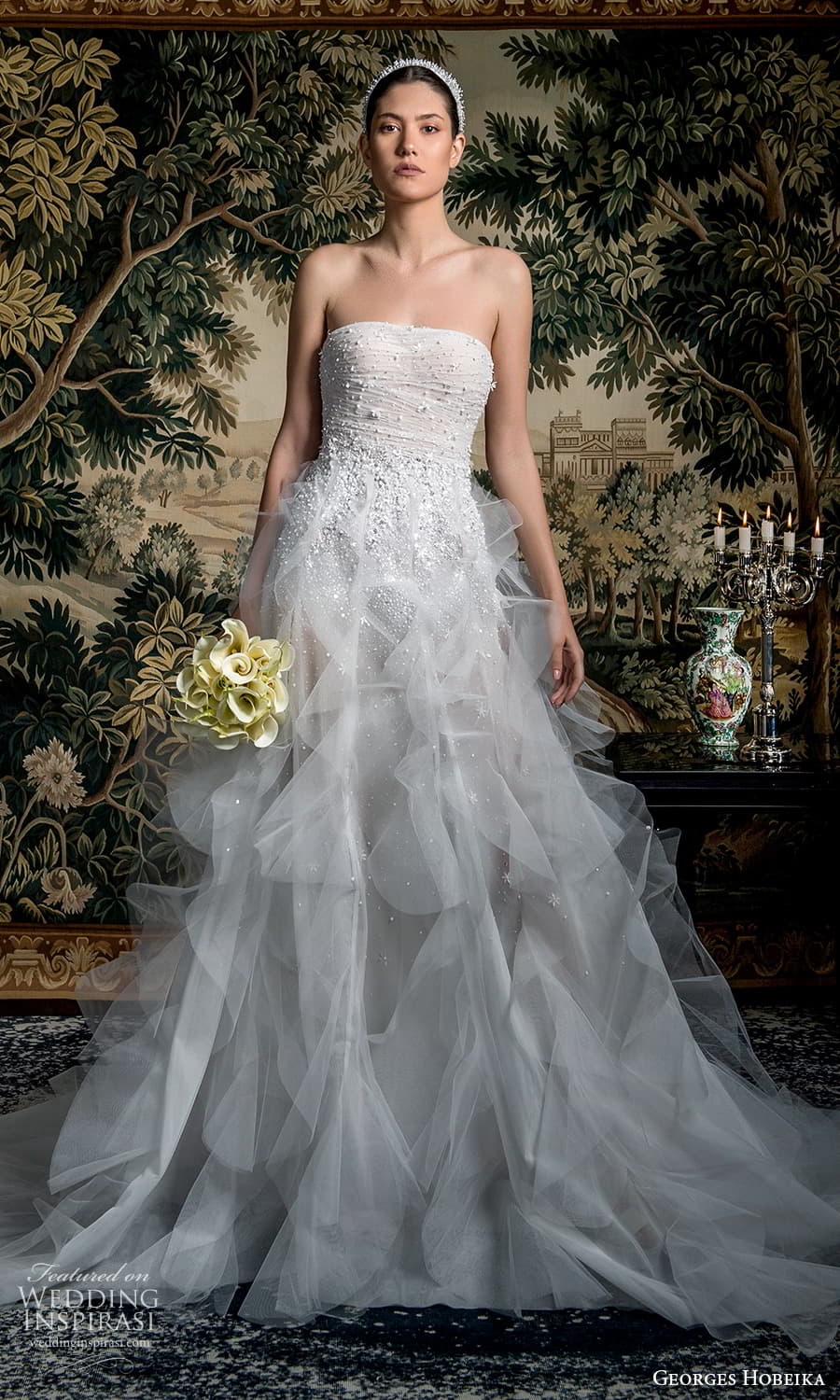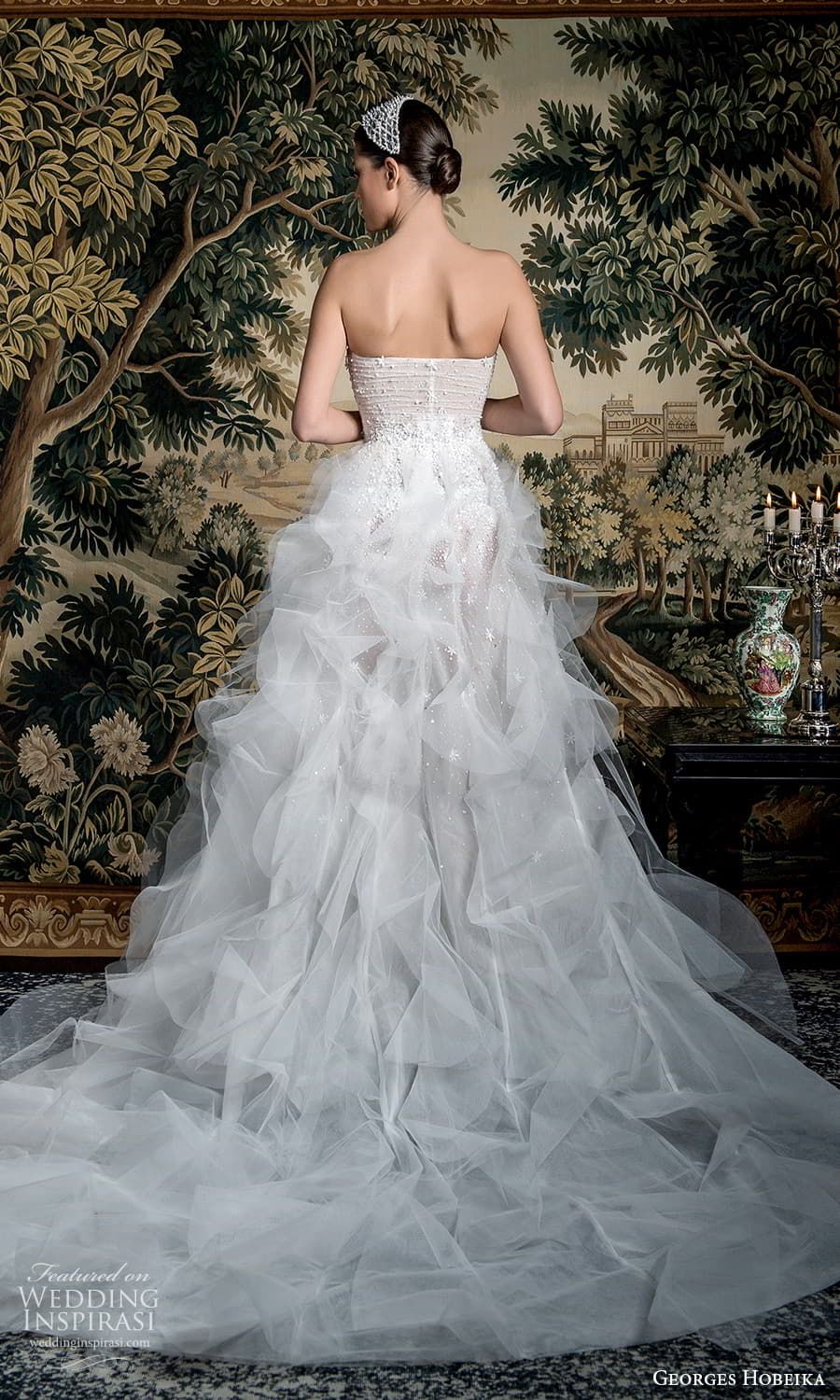 Photos courtesy of Georges Hobeika. For details, visit Georges Hobeika.