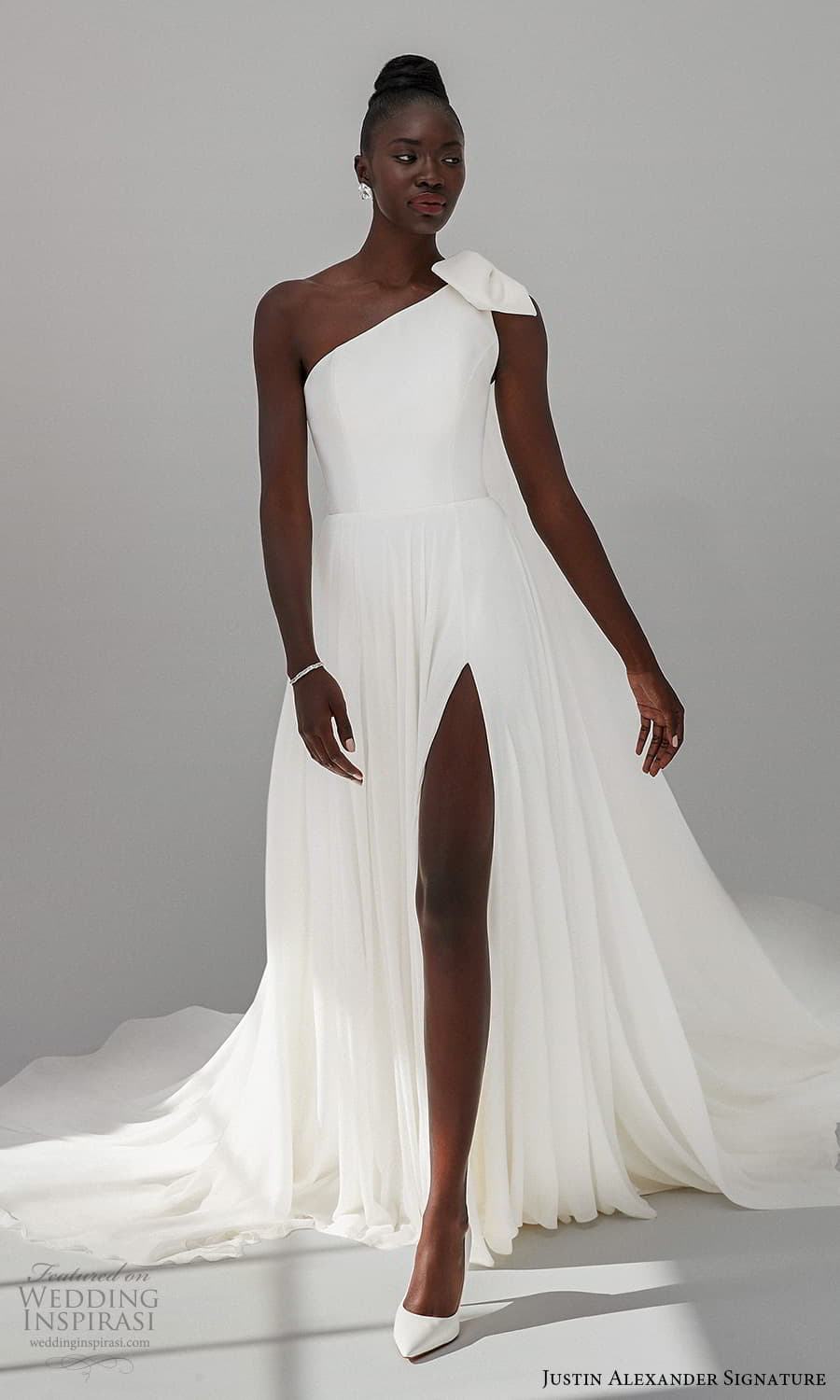 The Fall 2021 Justin Alexander Signature collection oozes with understated opulence and drama, featuring exquisite on-trend details like ornate beading and clean minimalist lines, matched with stunning draping of delicate beaded lace, fluid Charmeuse and elegant Mikado.
"The Justin Alexander Signature Fall/Winter 2021 collection is inspired by an imagined utopia, a world filled with hope and progression, represented through a series of bold, refreshing, contemporary bridal designs. The gowns have evolved from experimentations with unique textures, soft hues, uplifting new embroideries and invigorating embellishments. Not forgetting the attention given to timeless dramatic cuts synonymous with the Signature handwriting."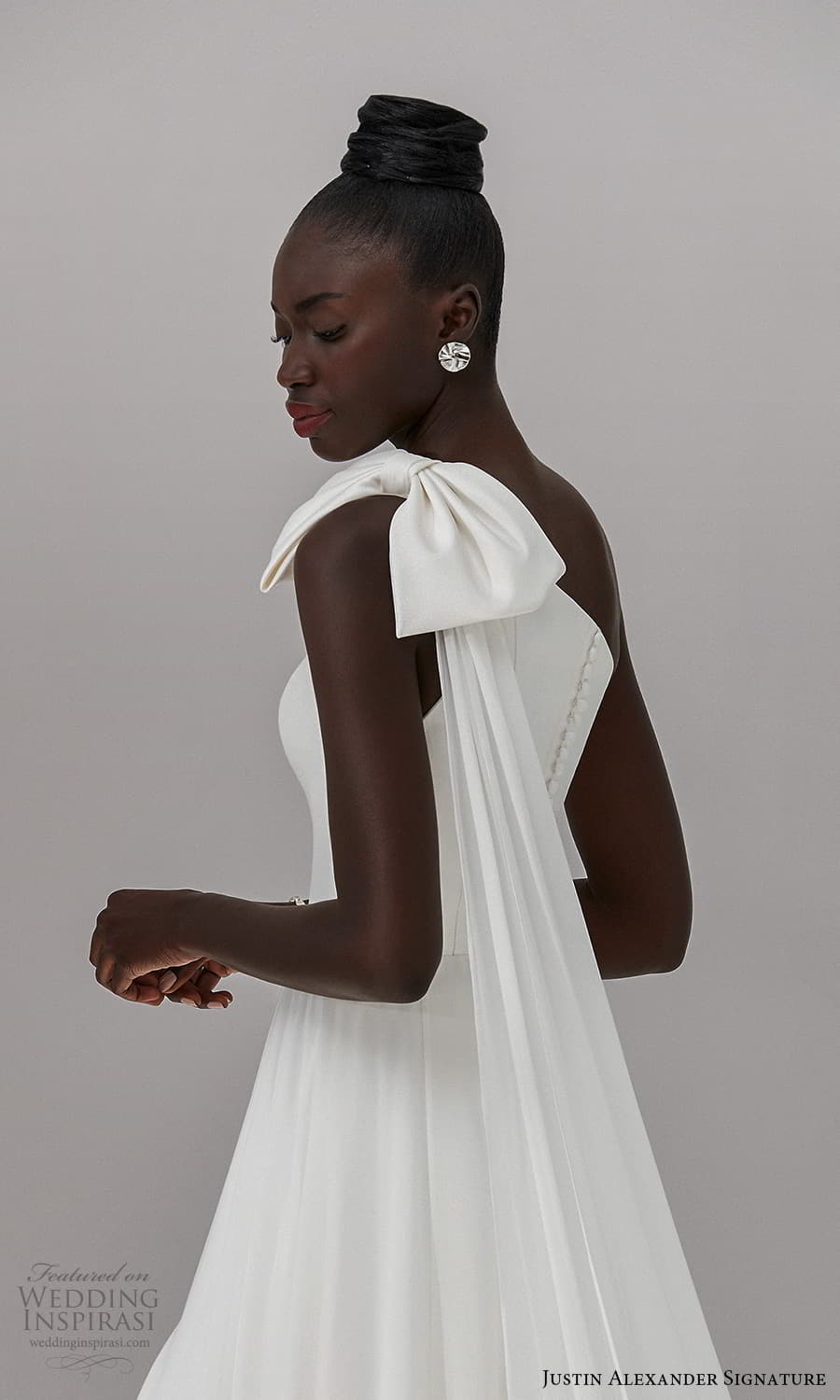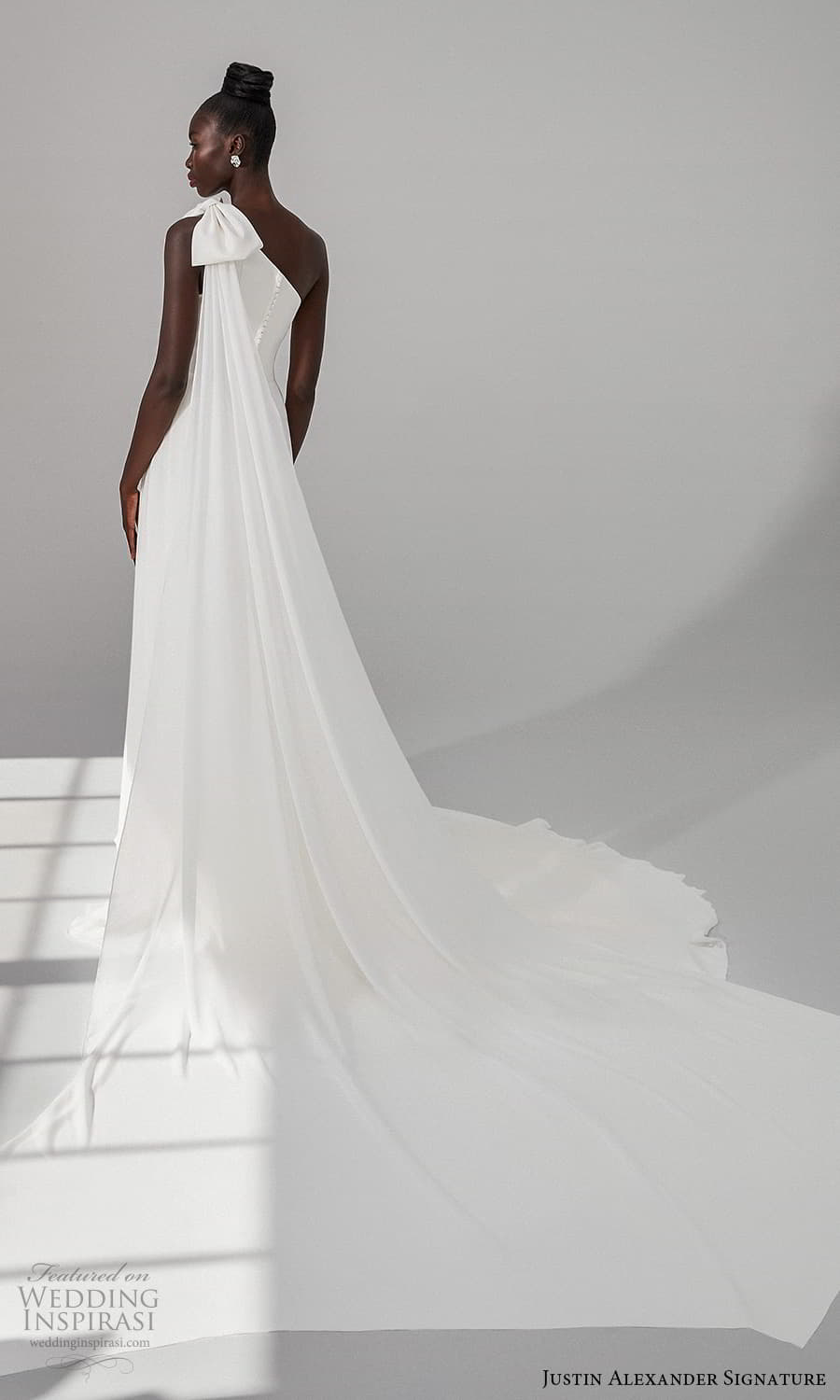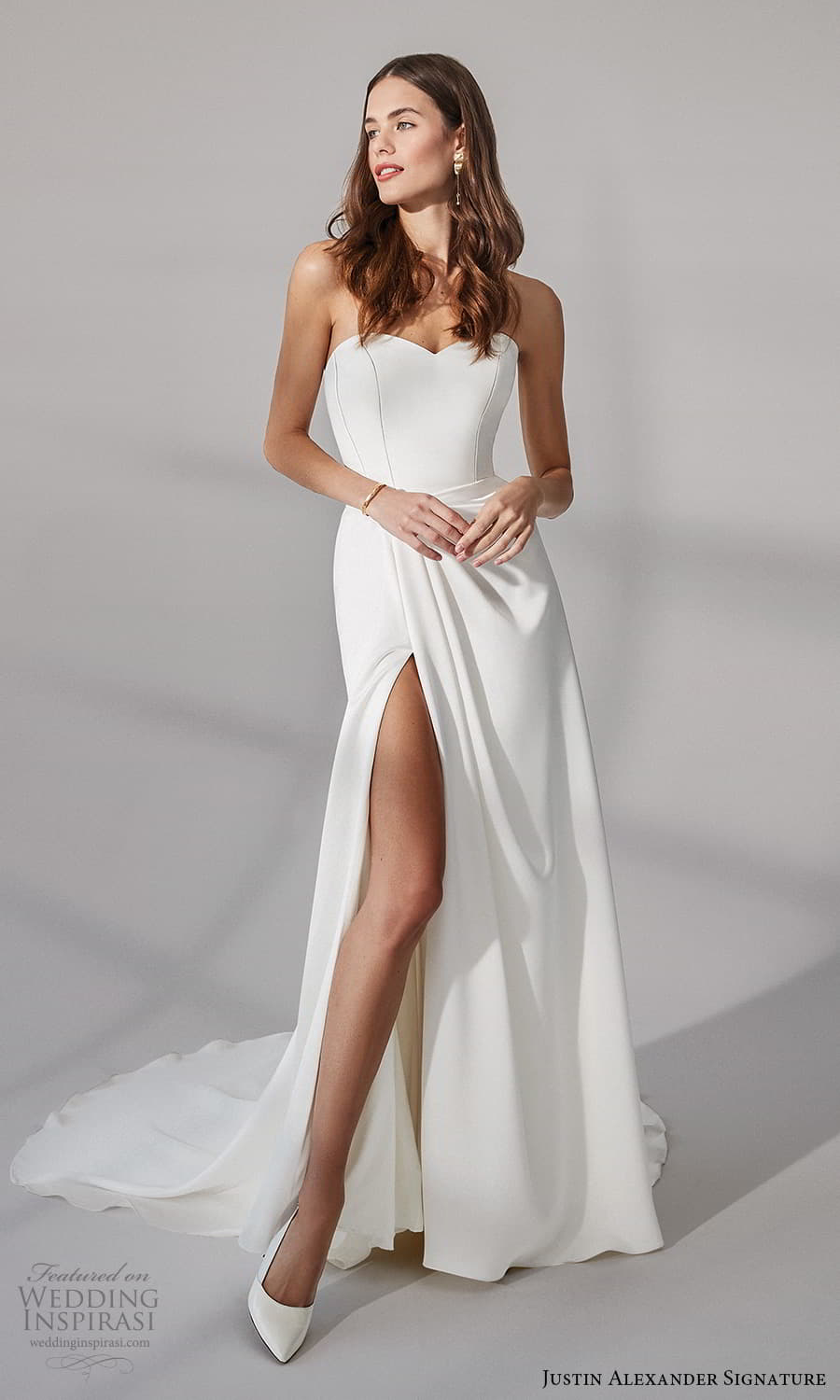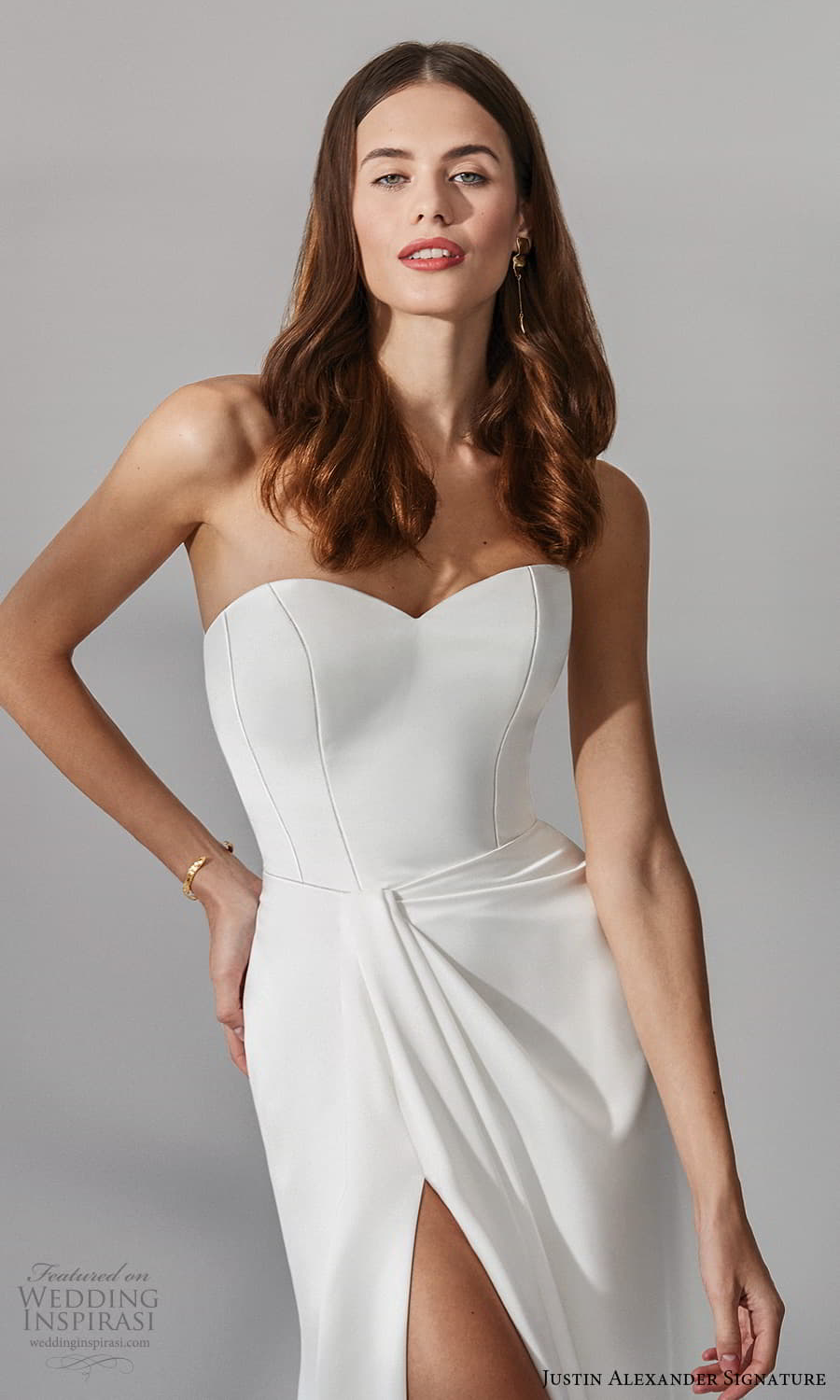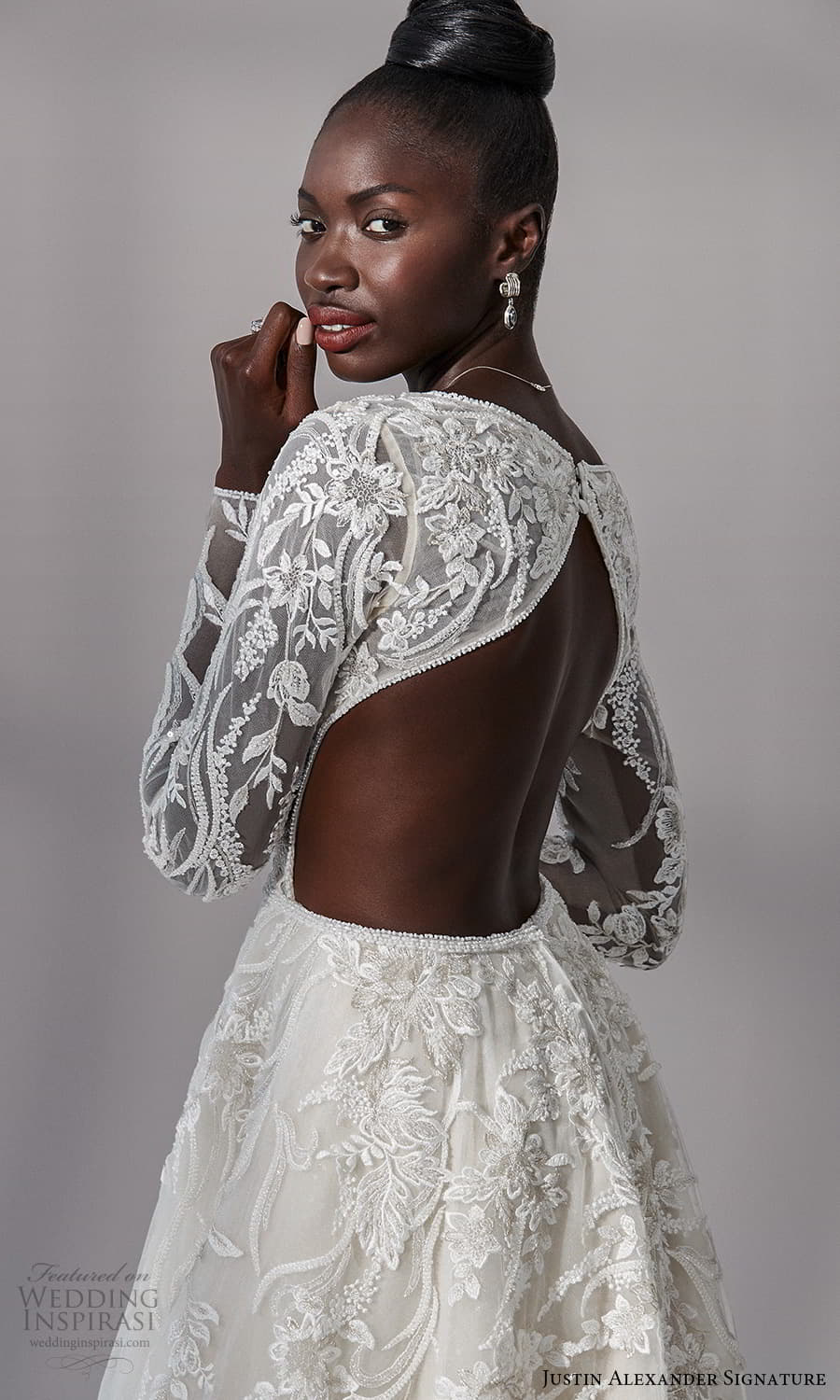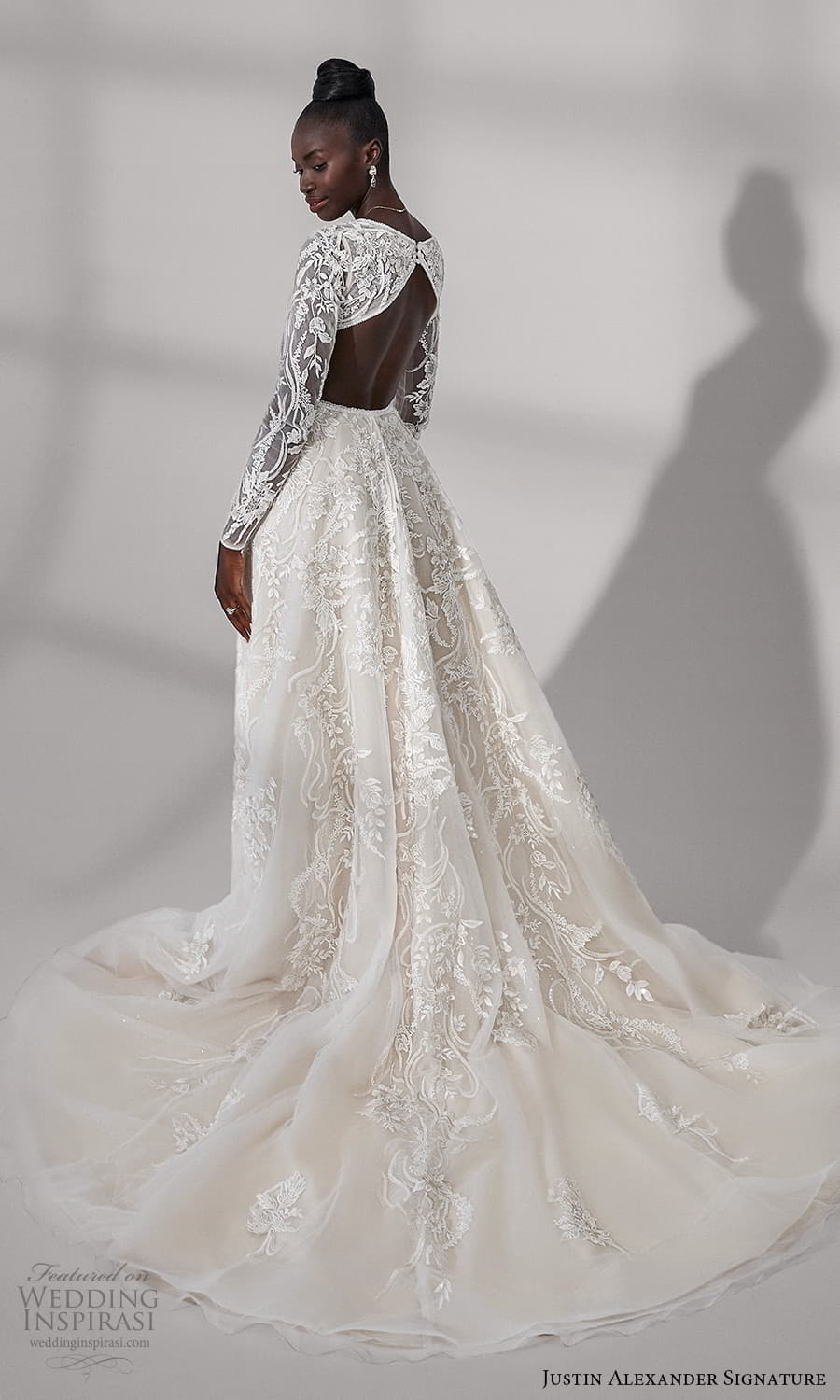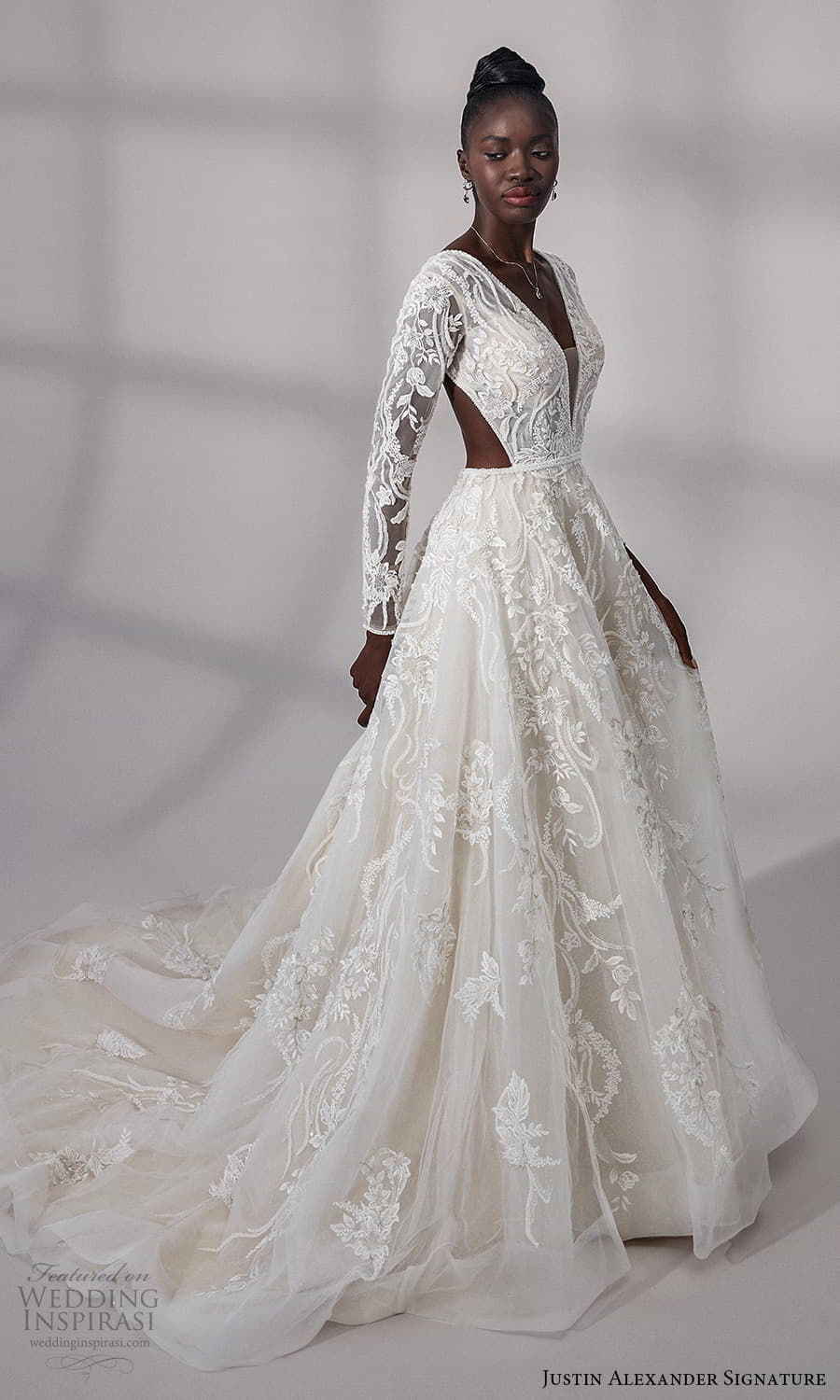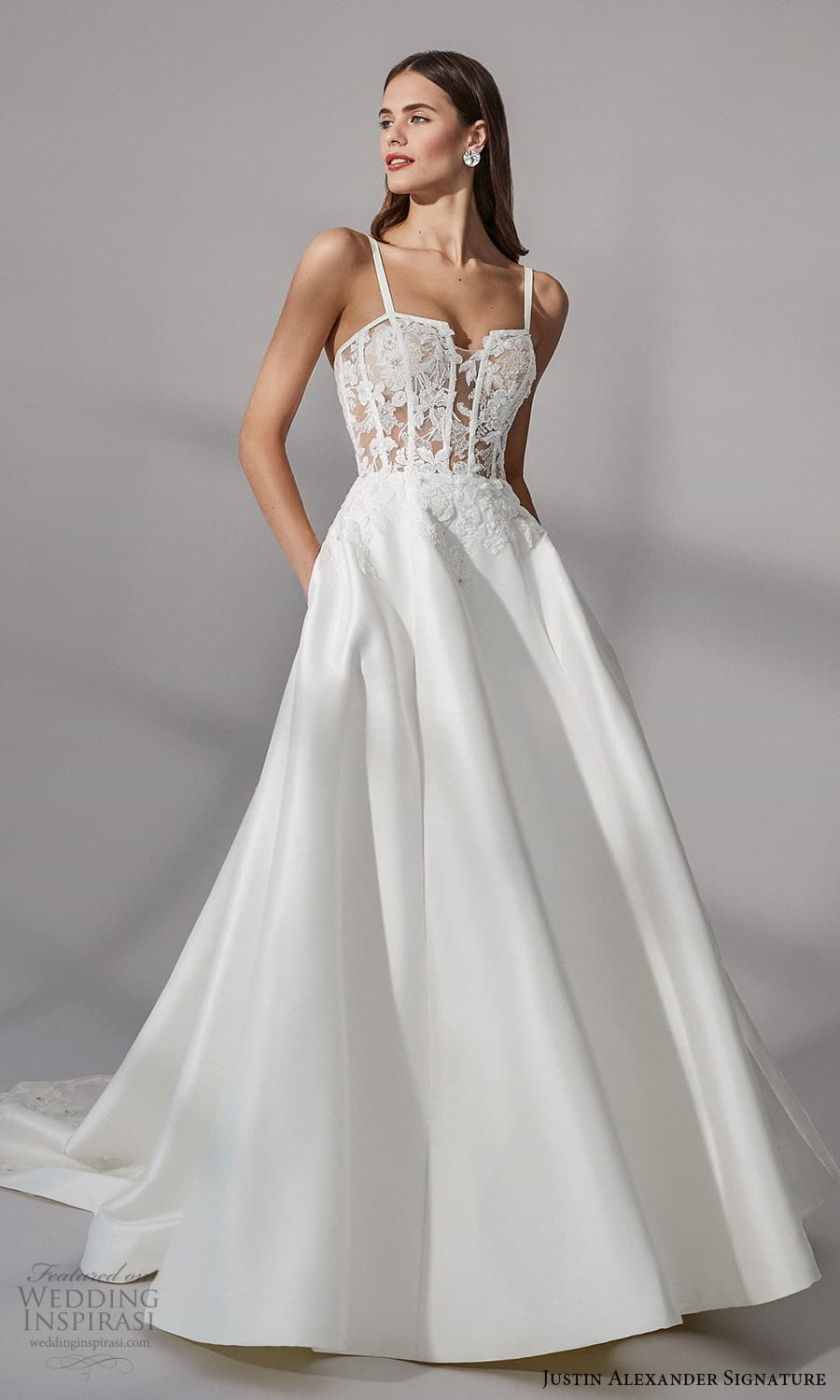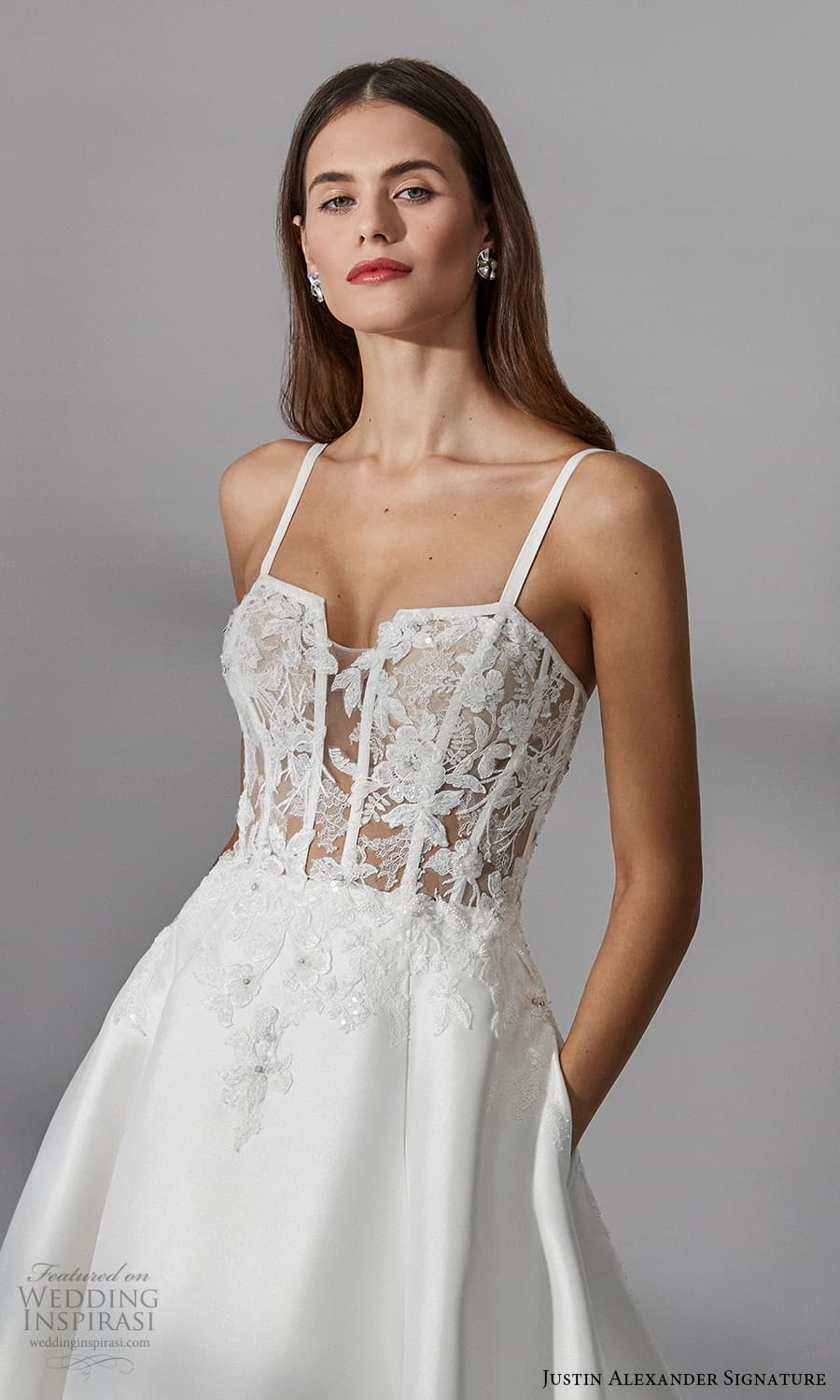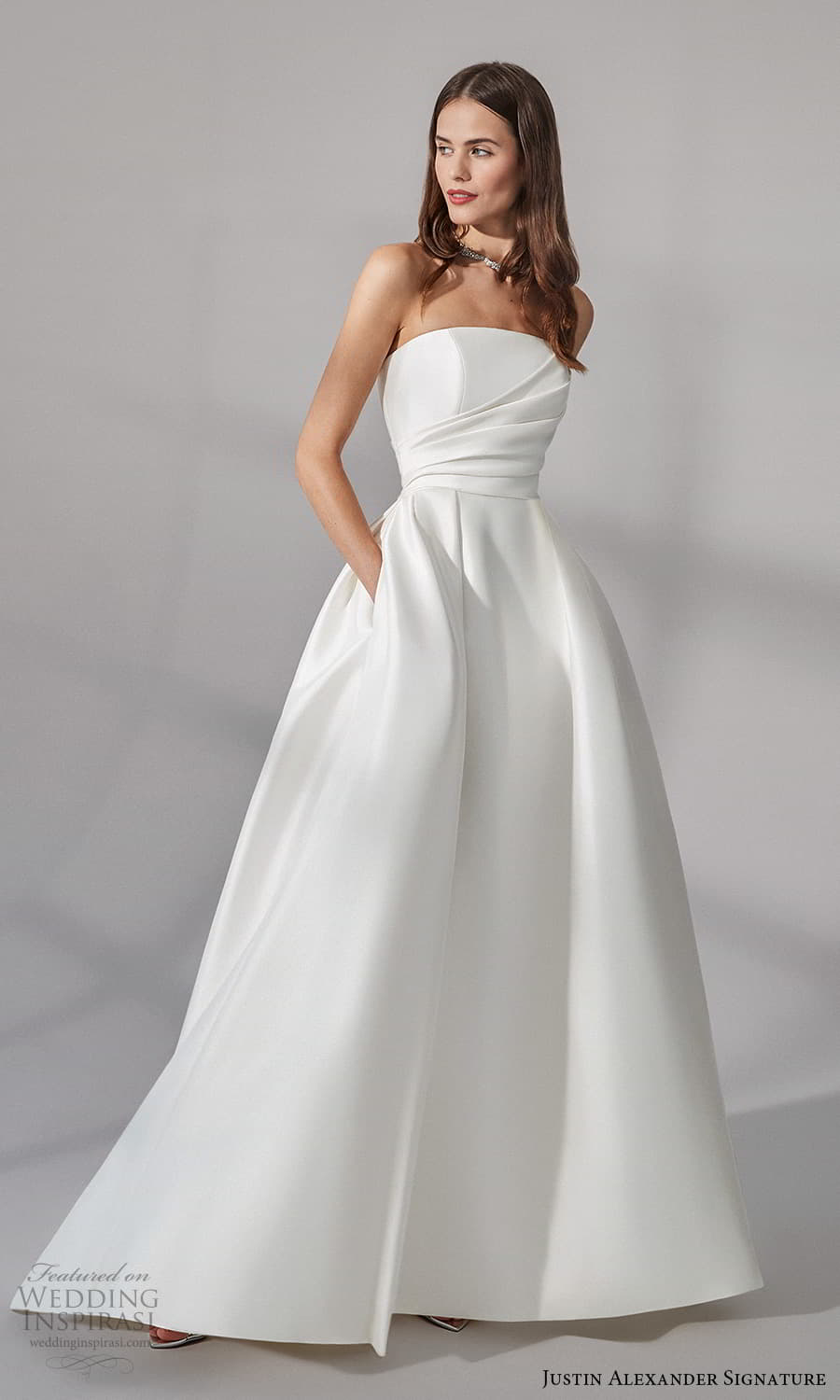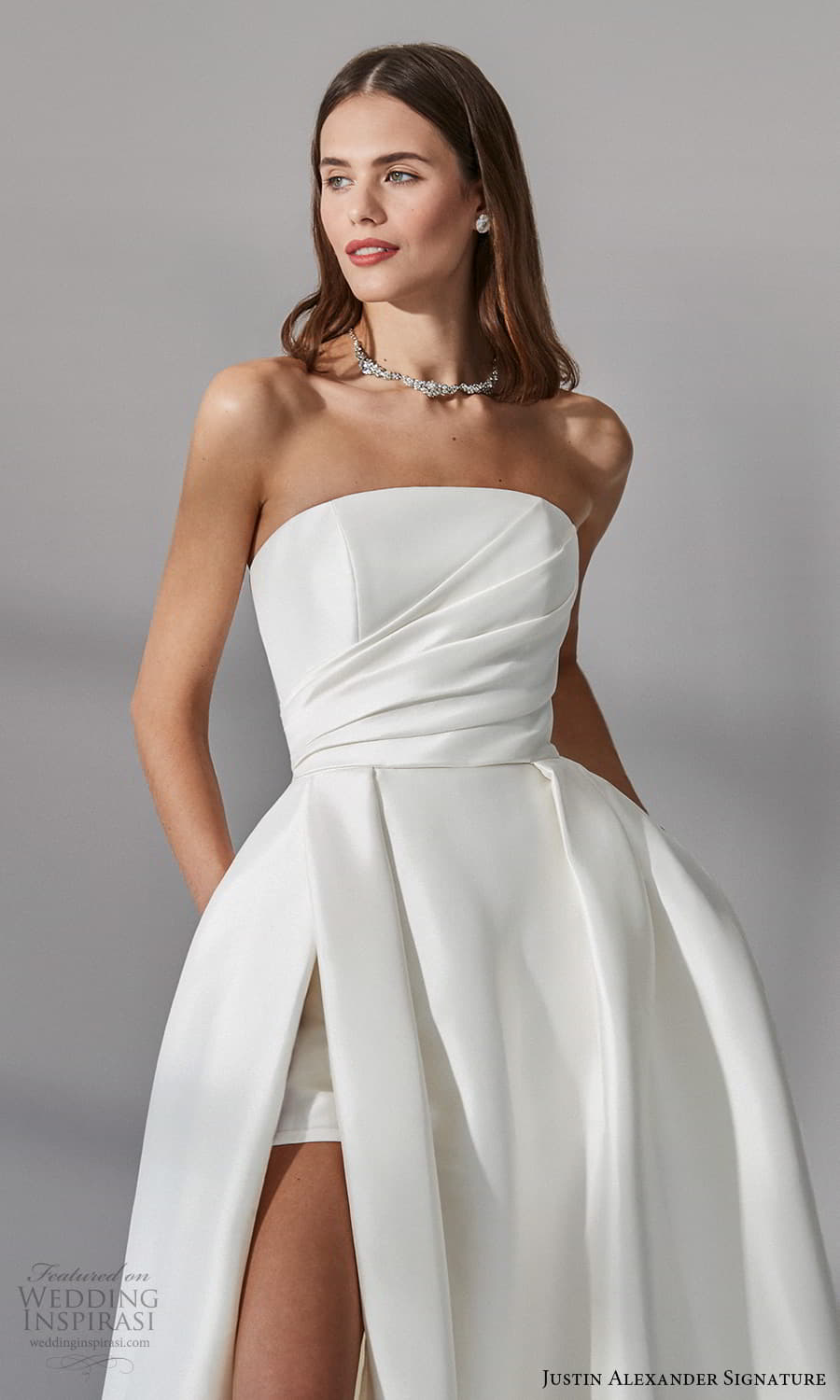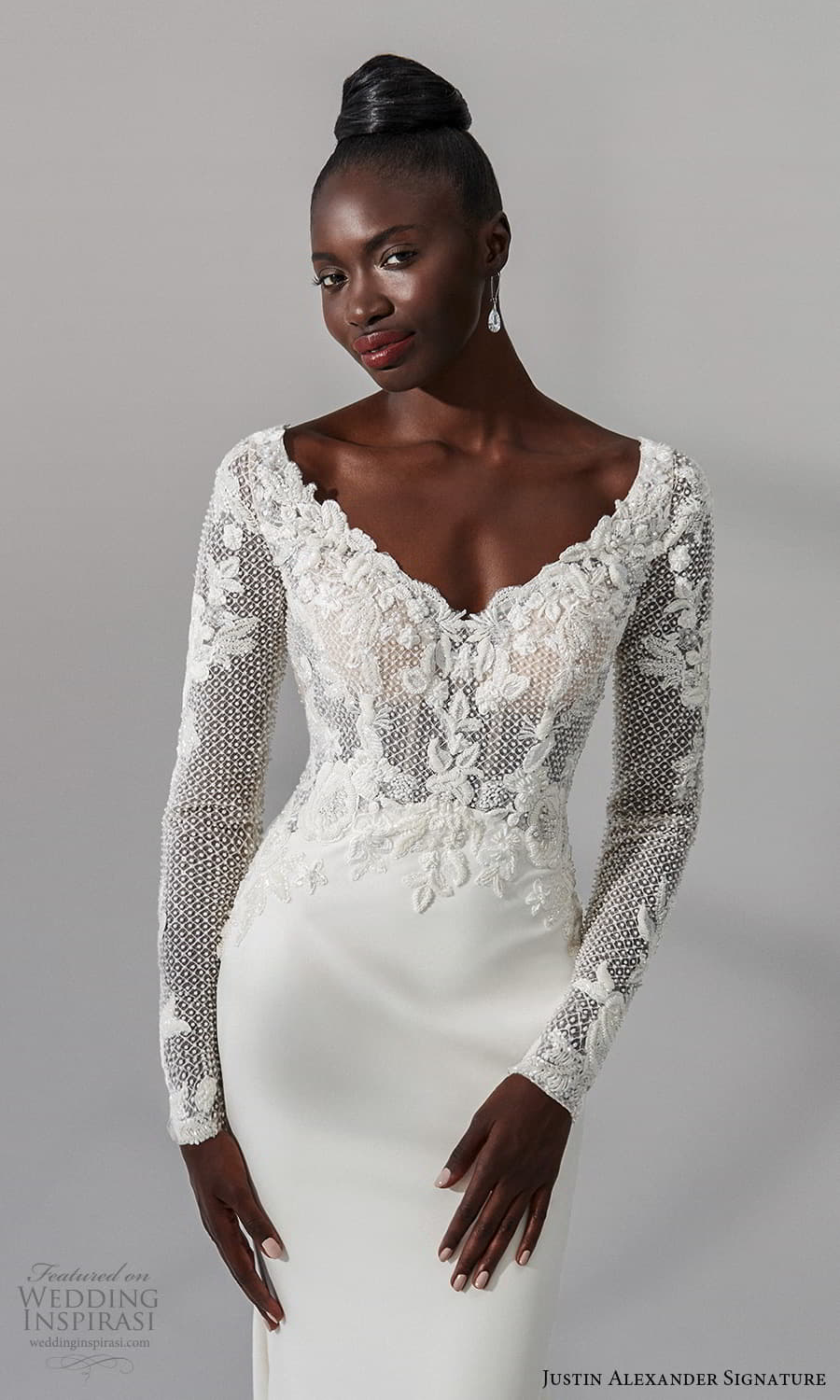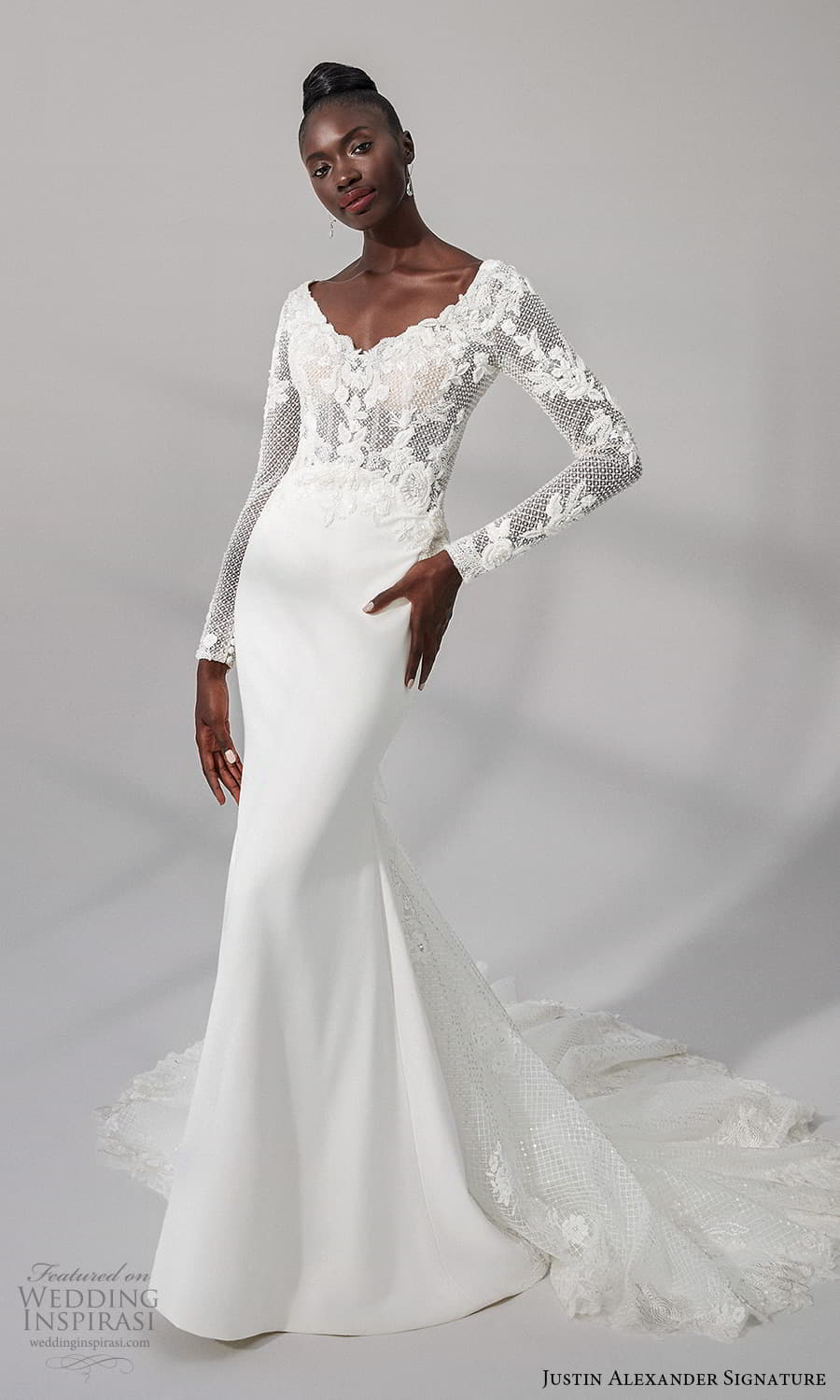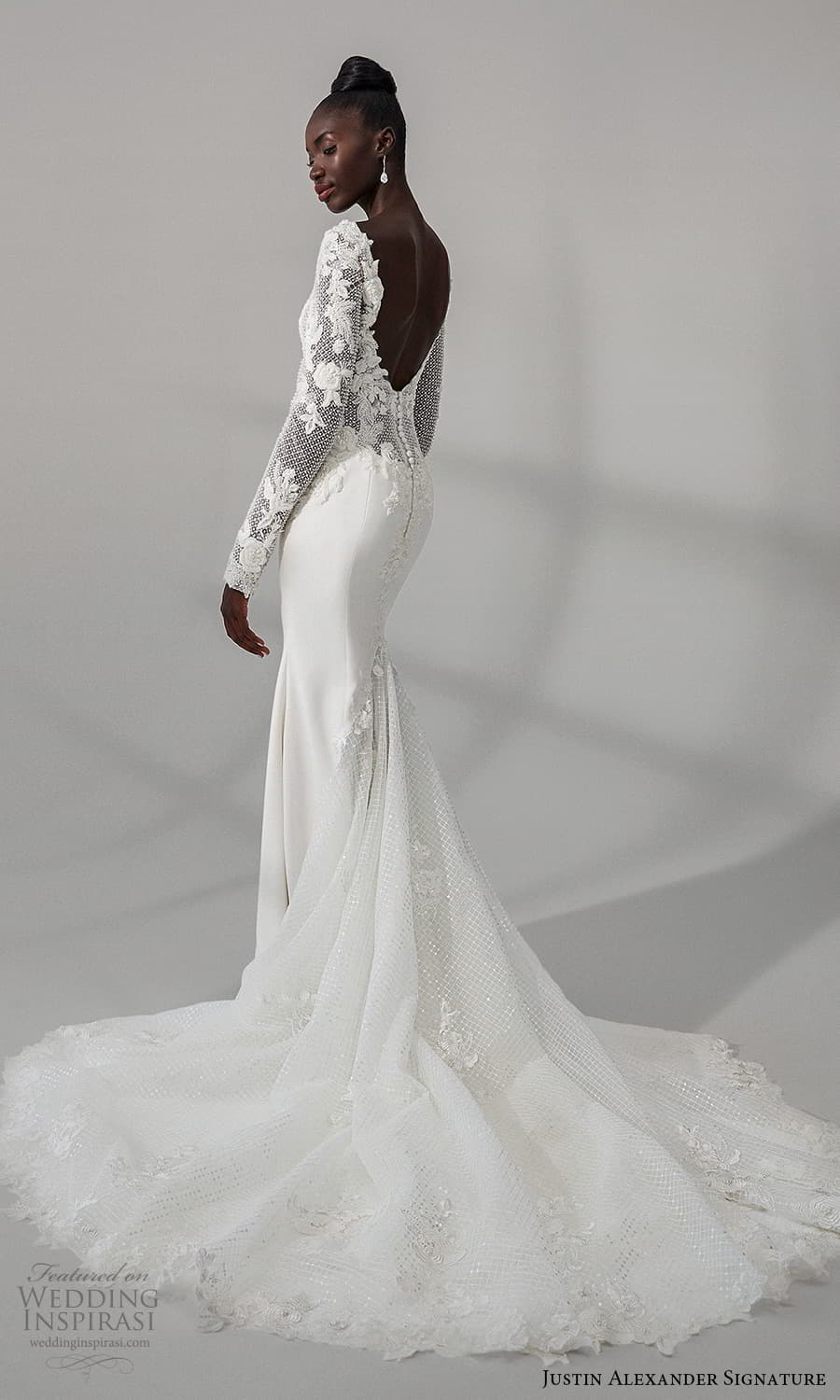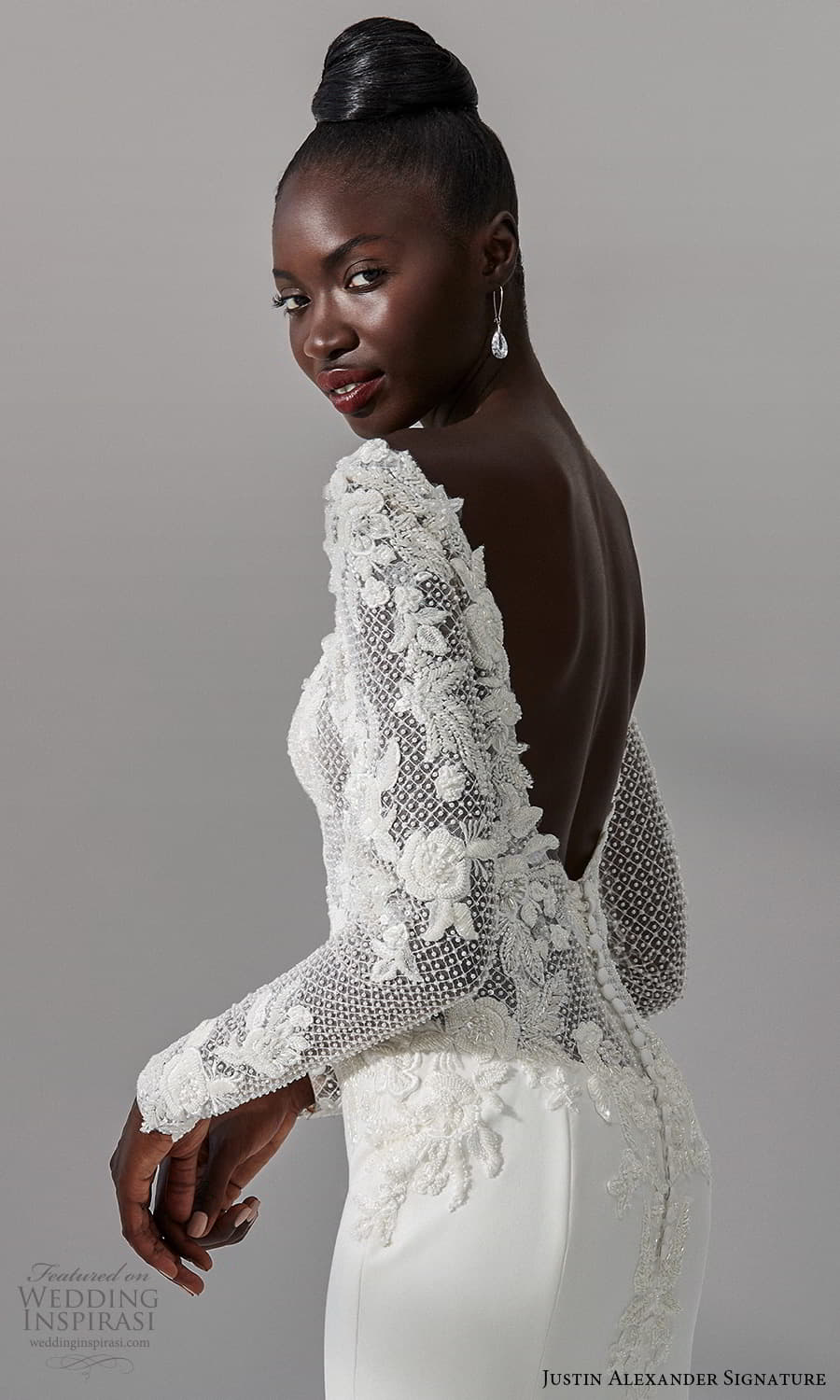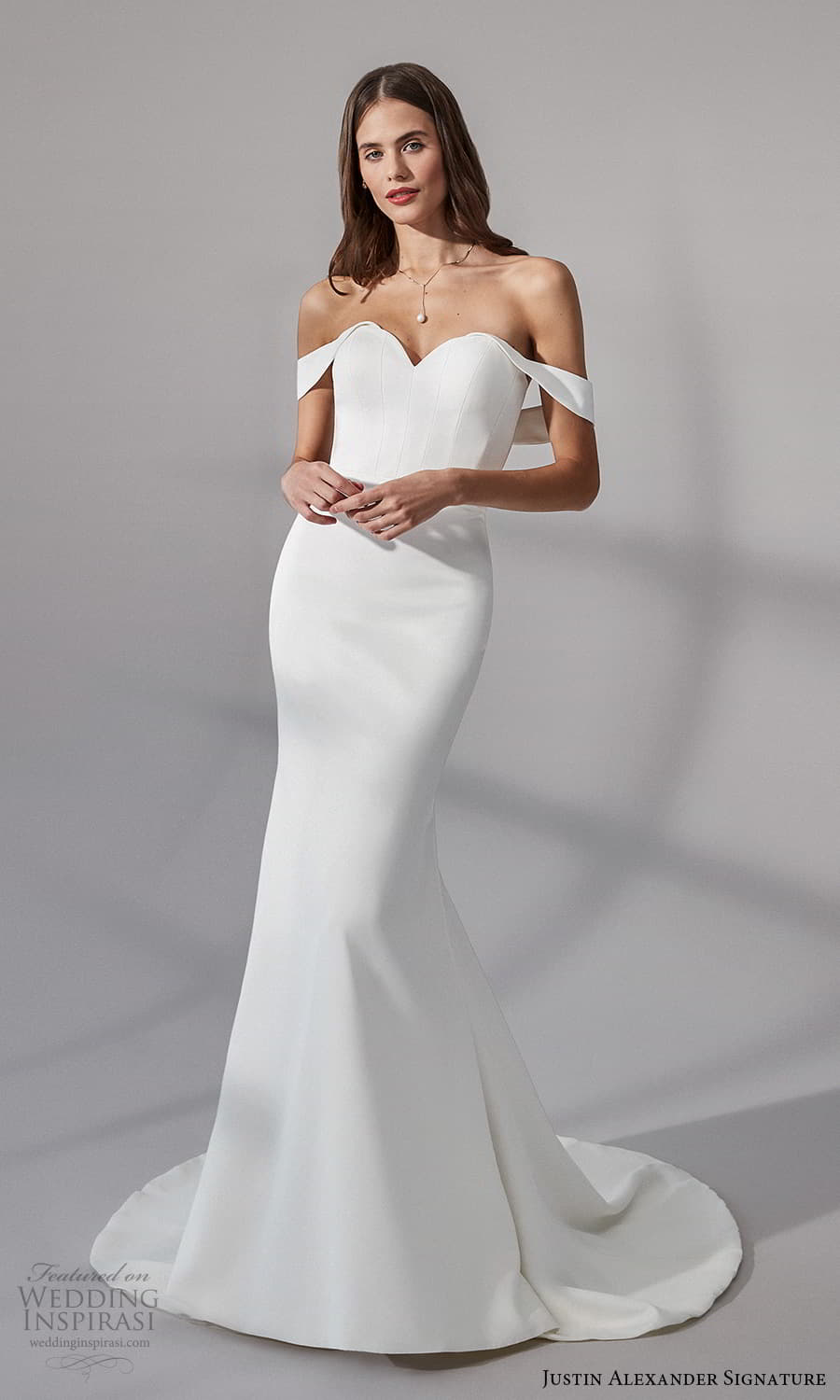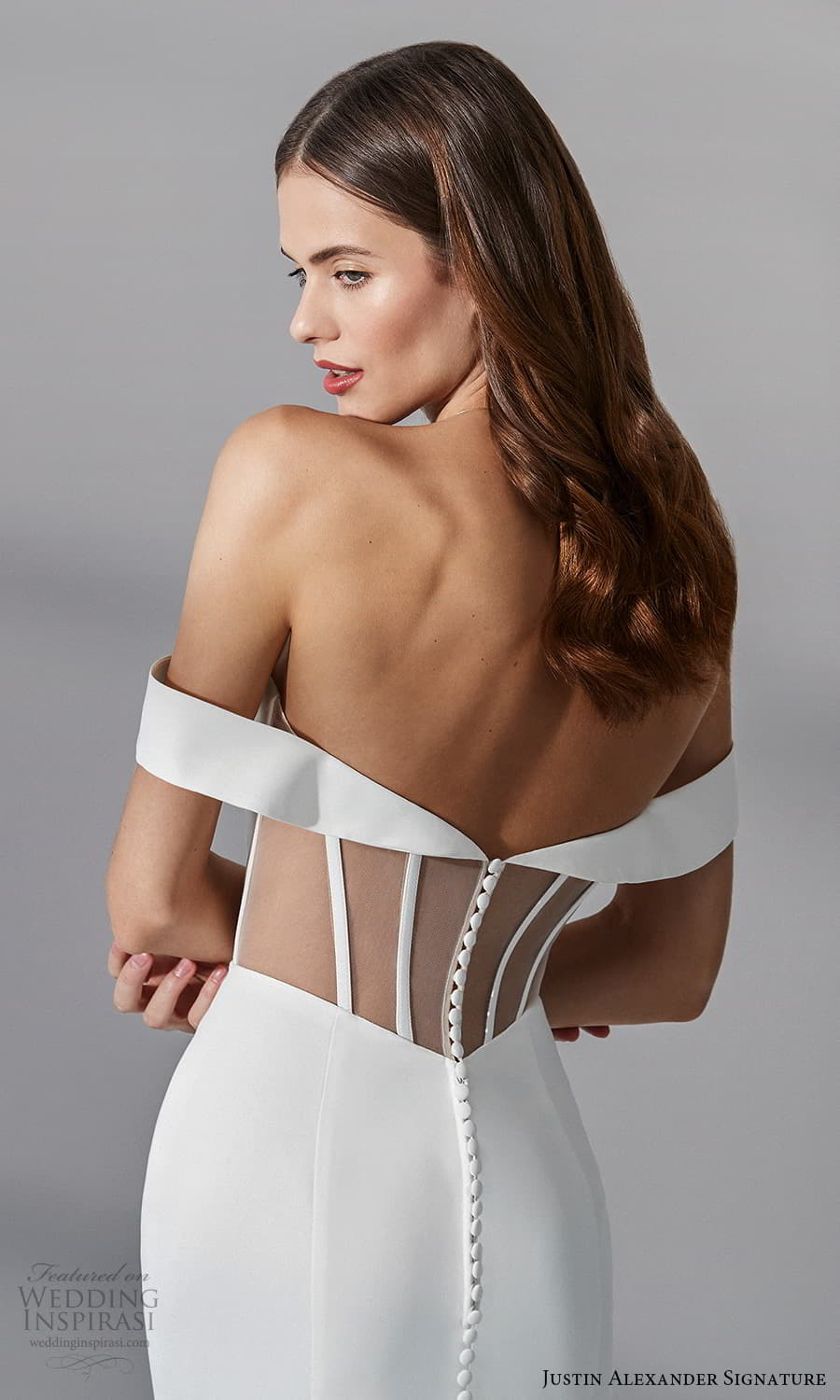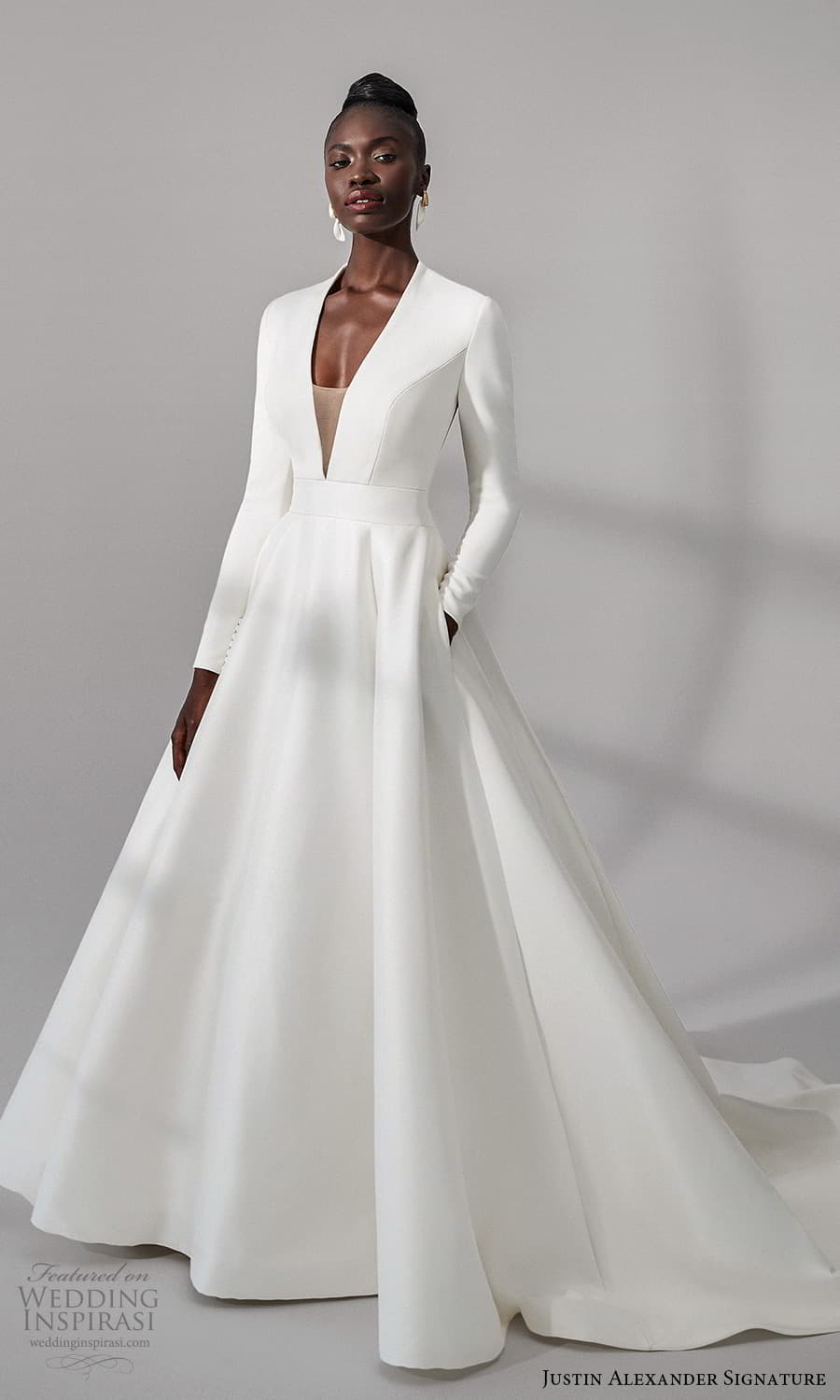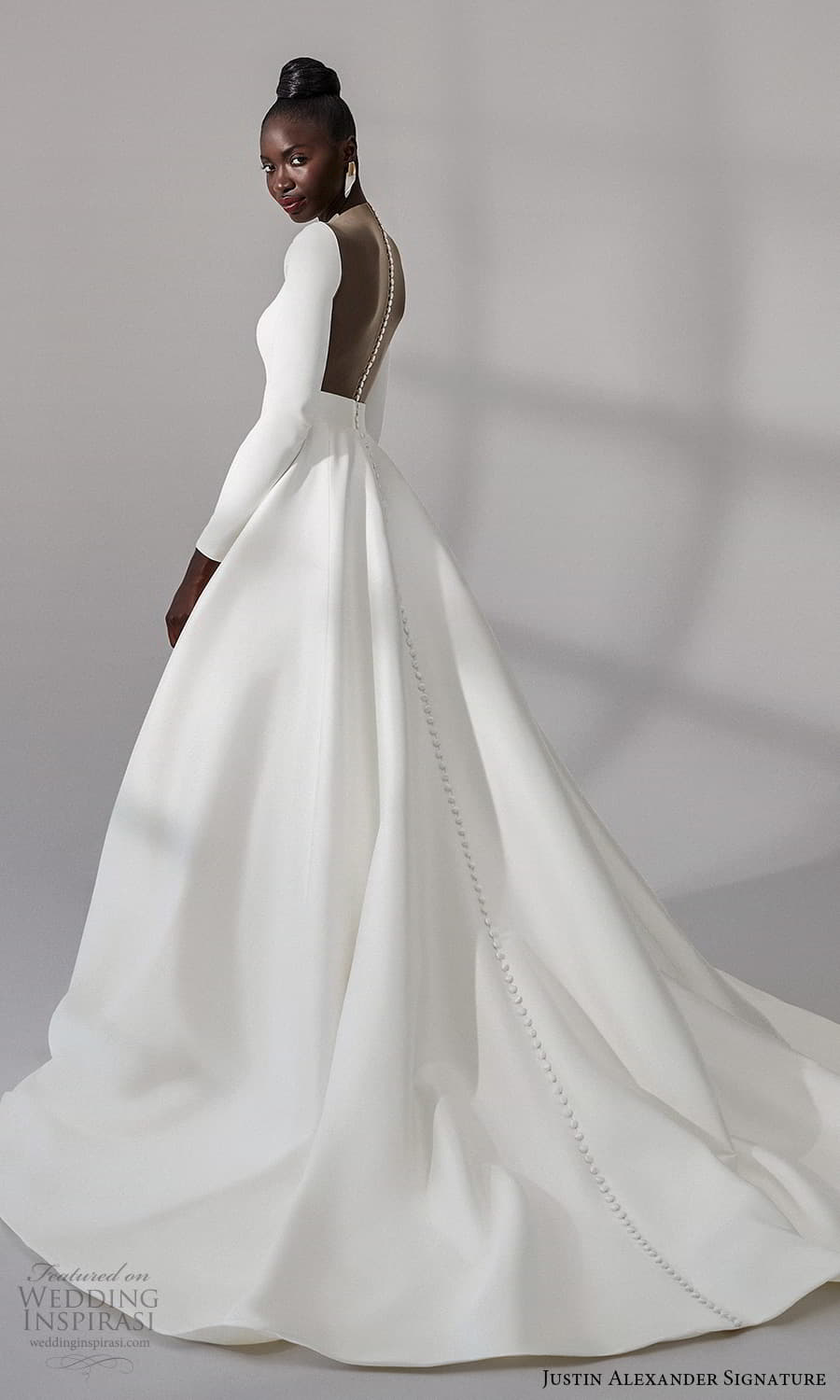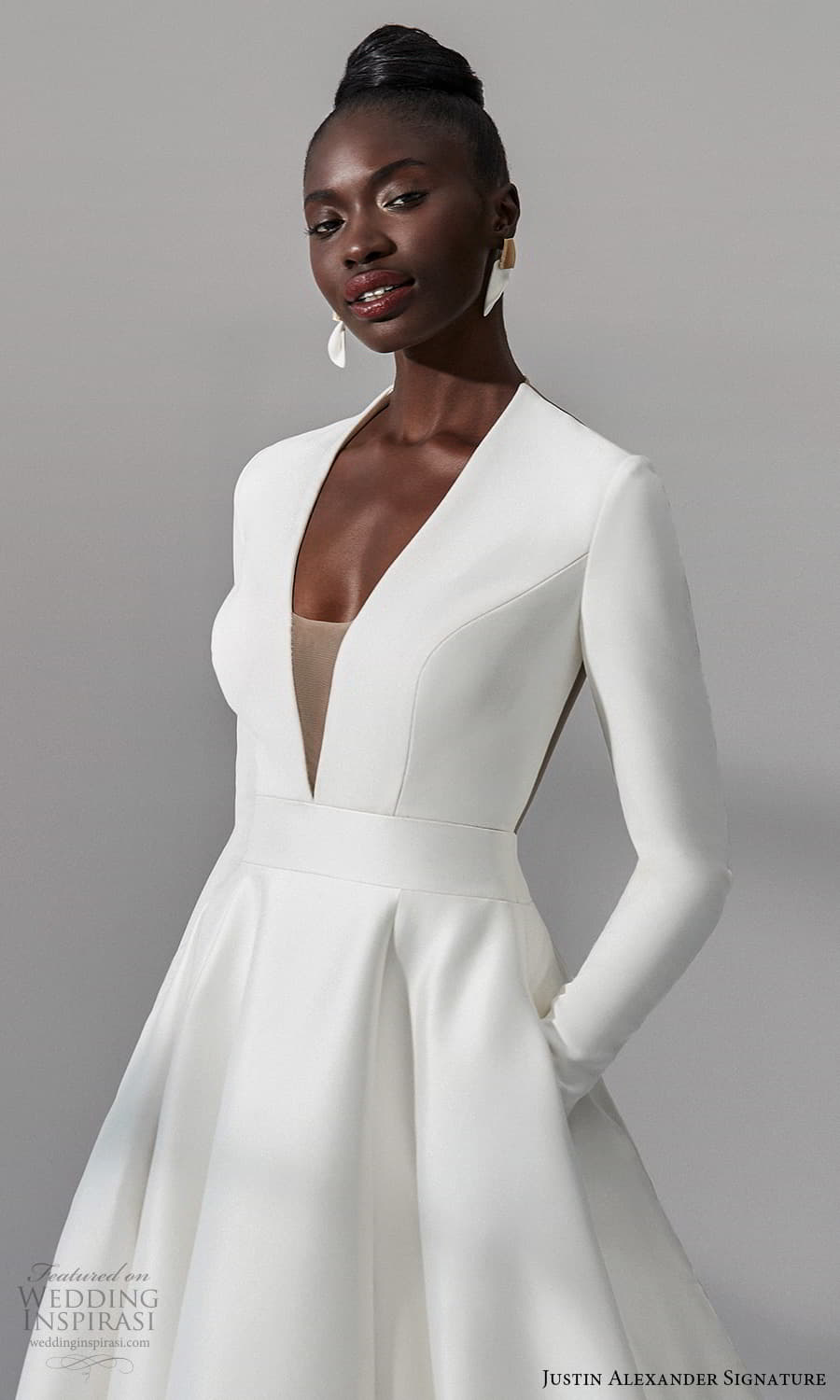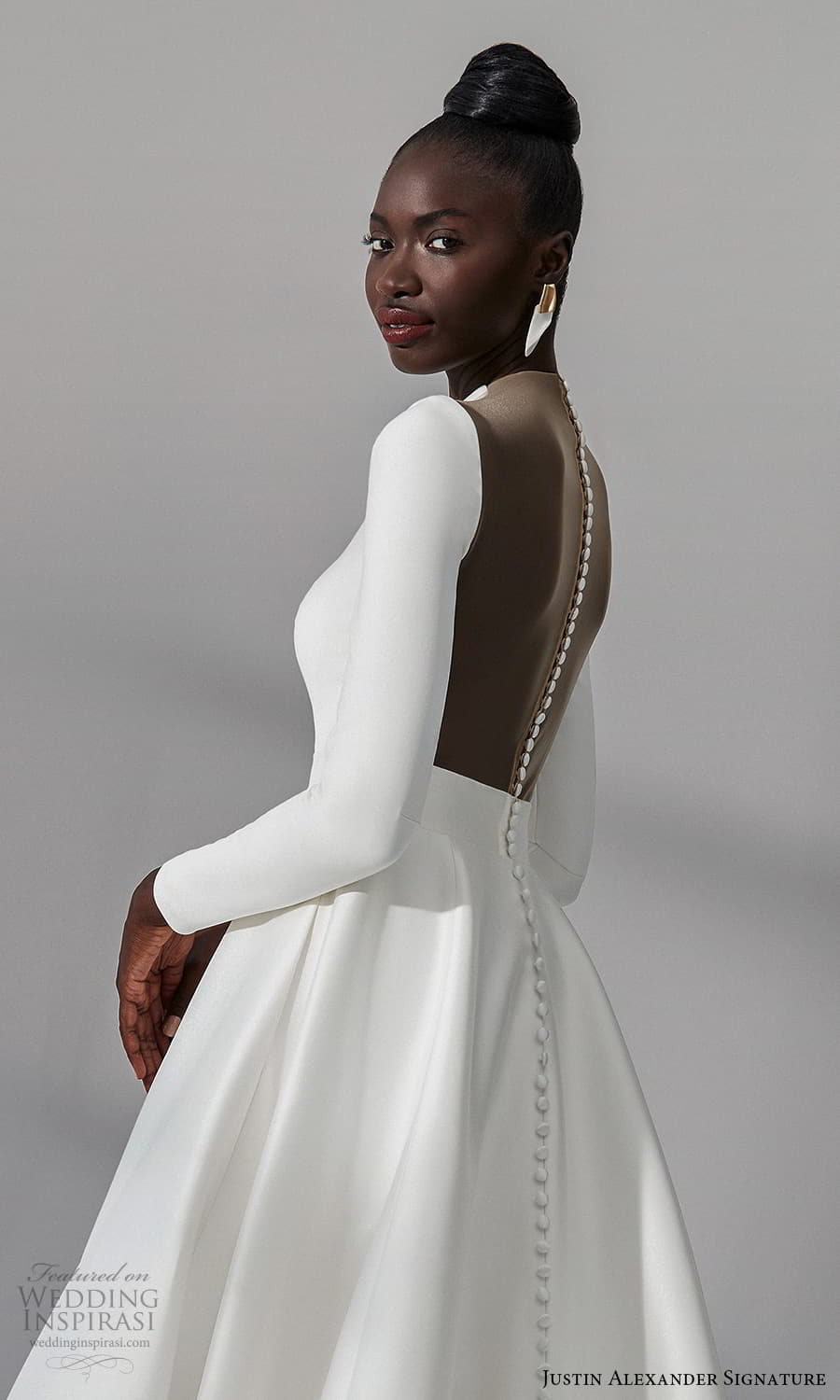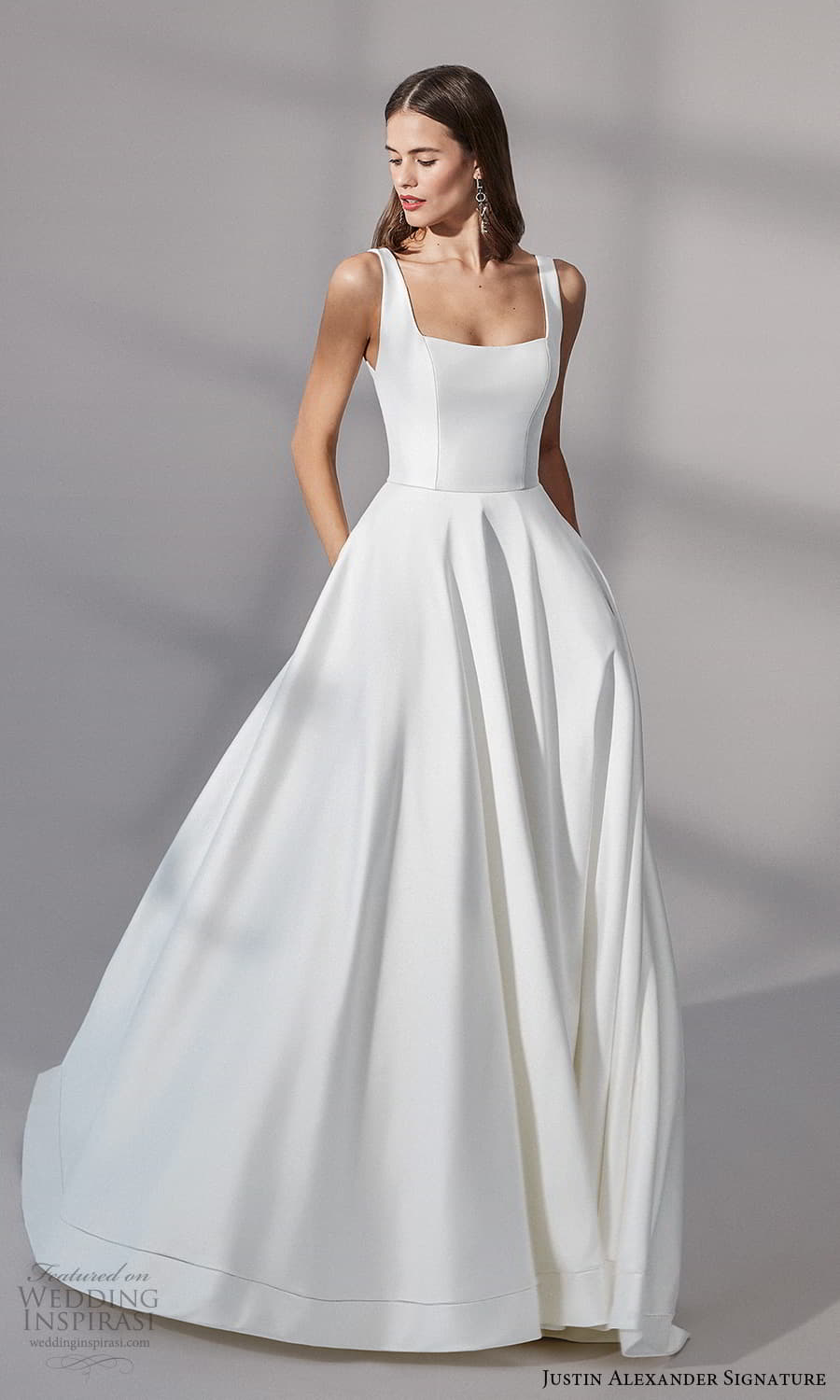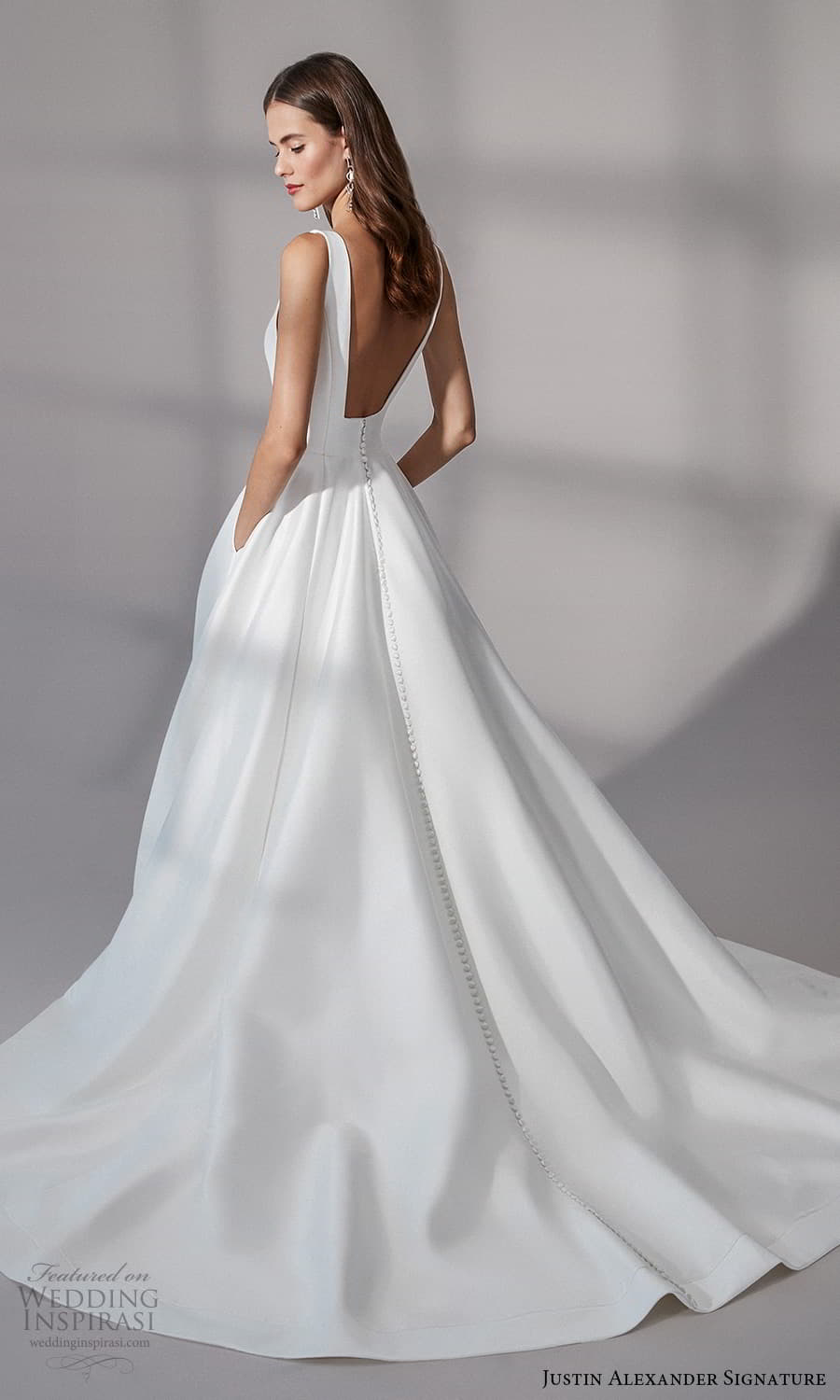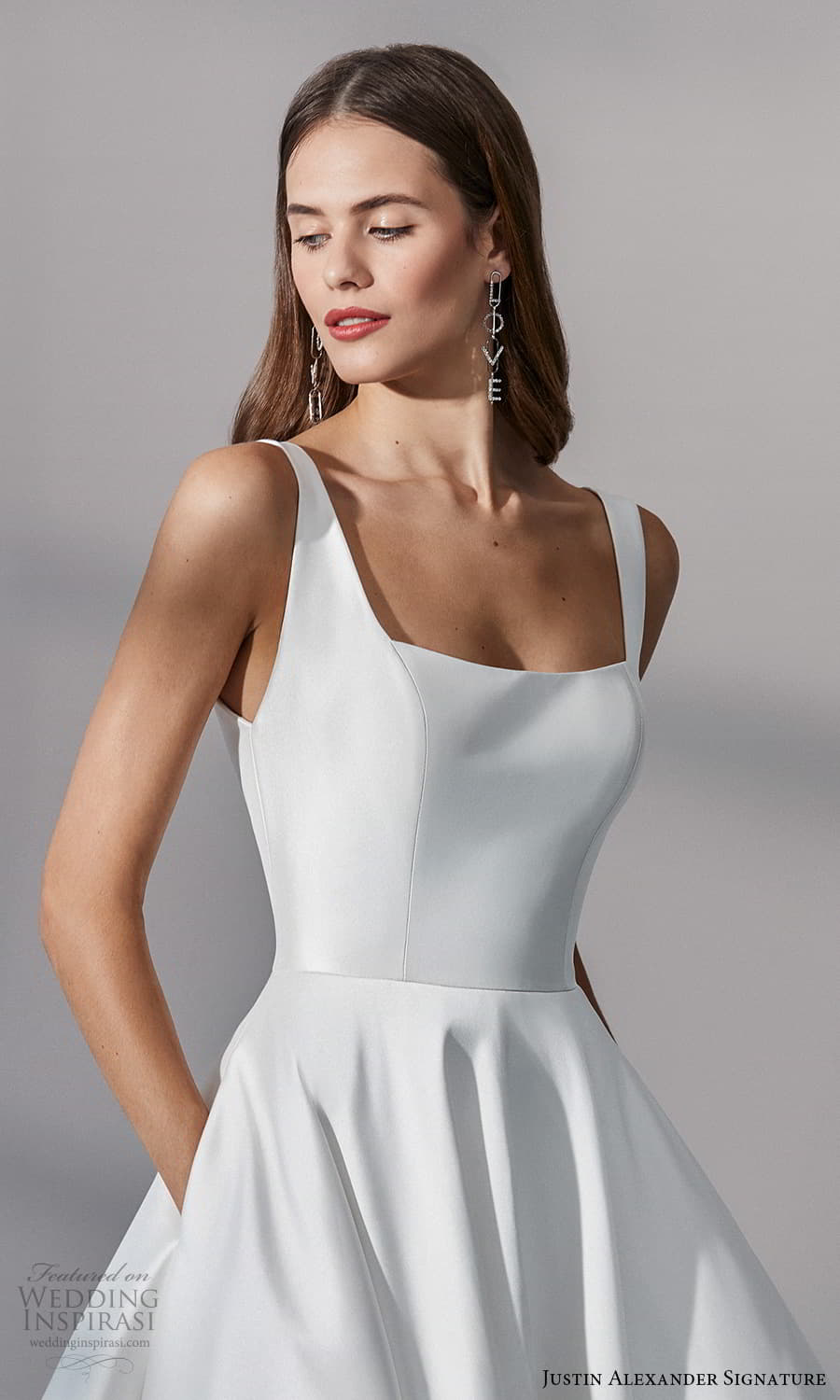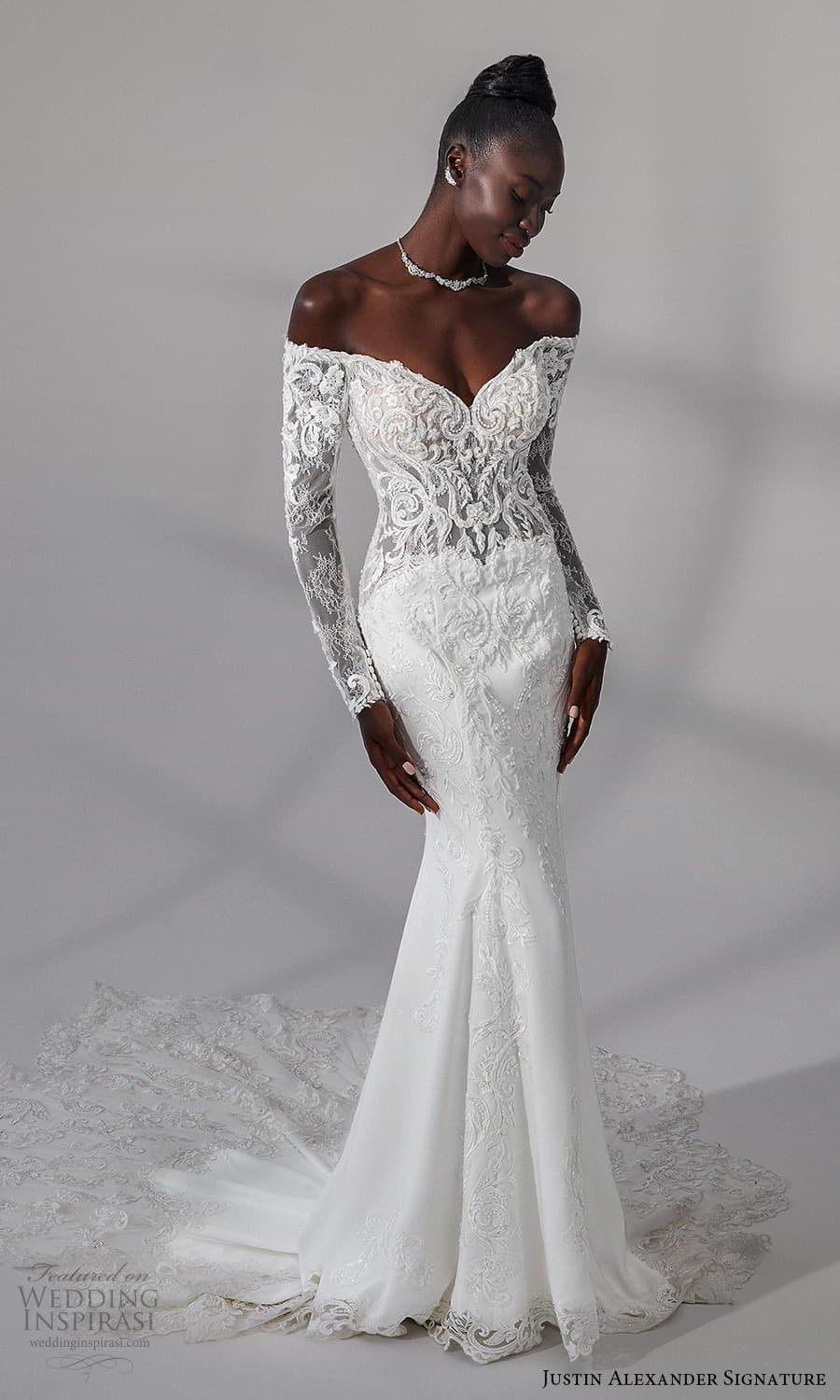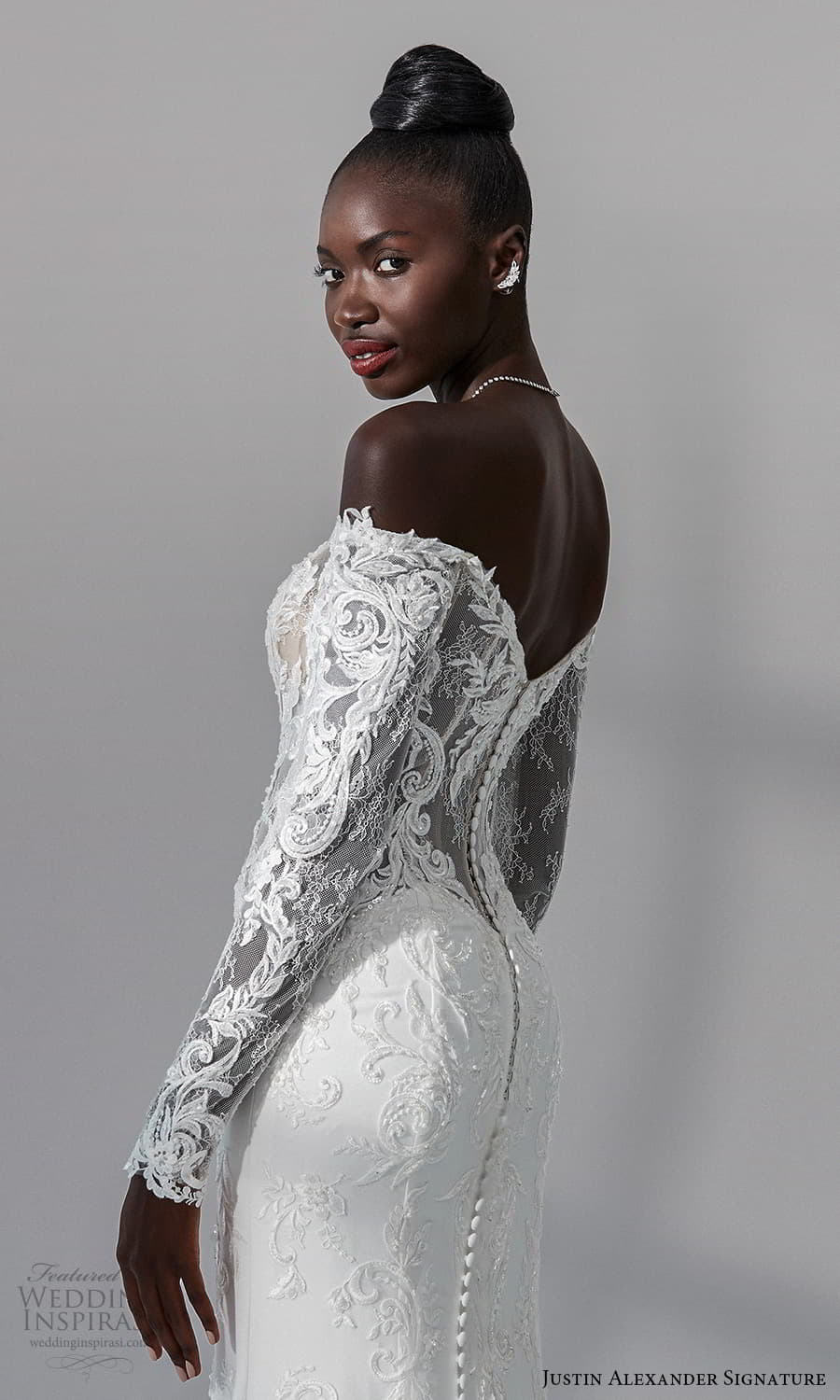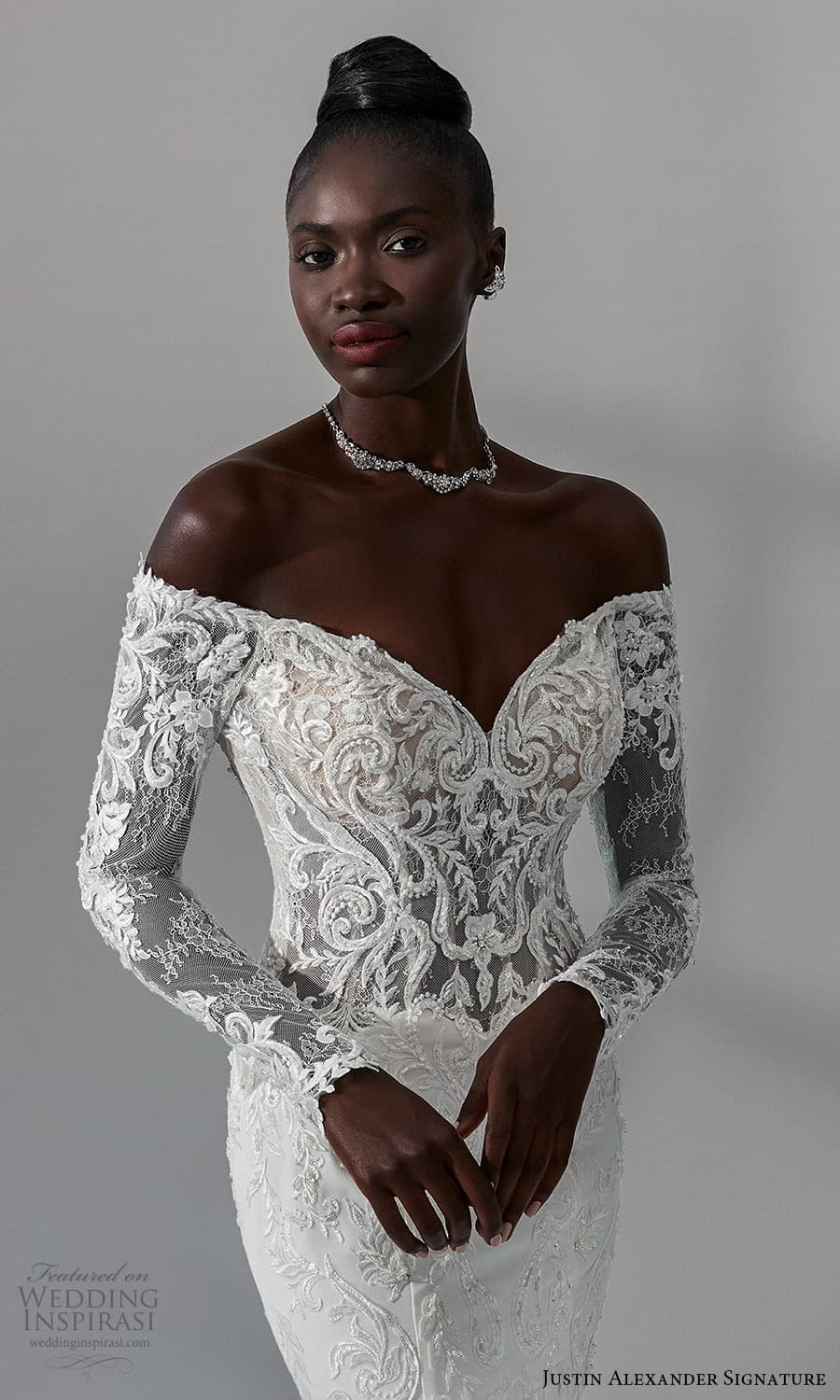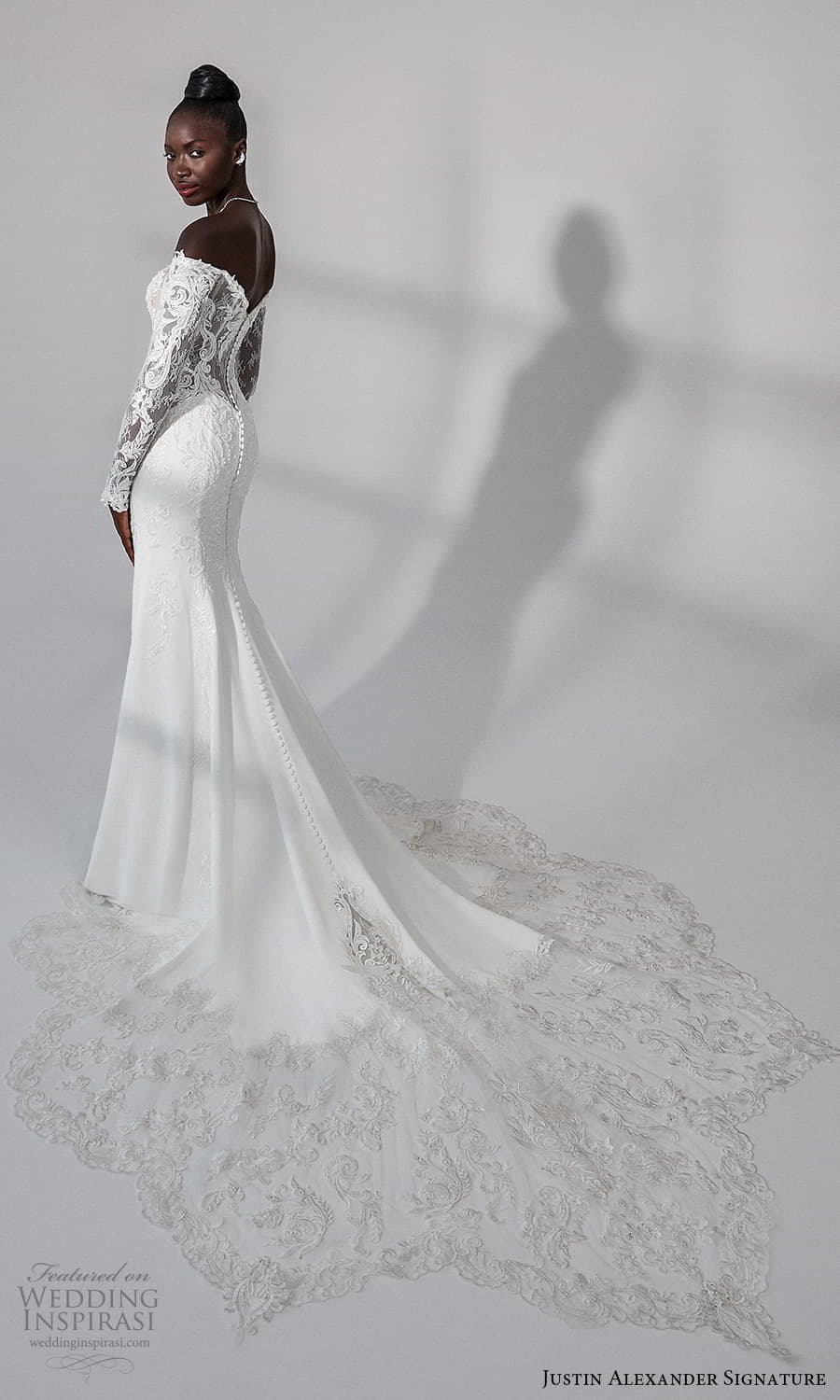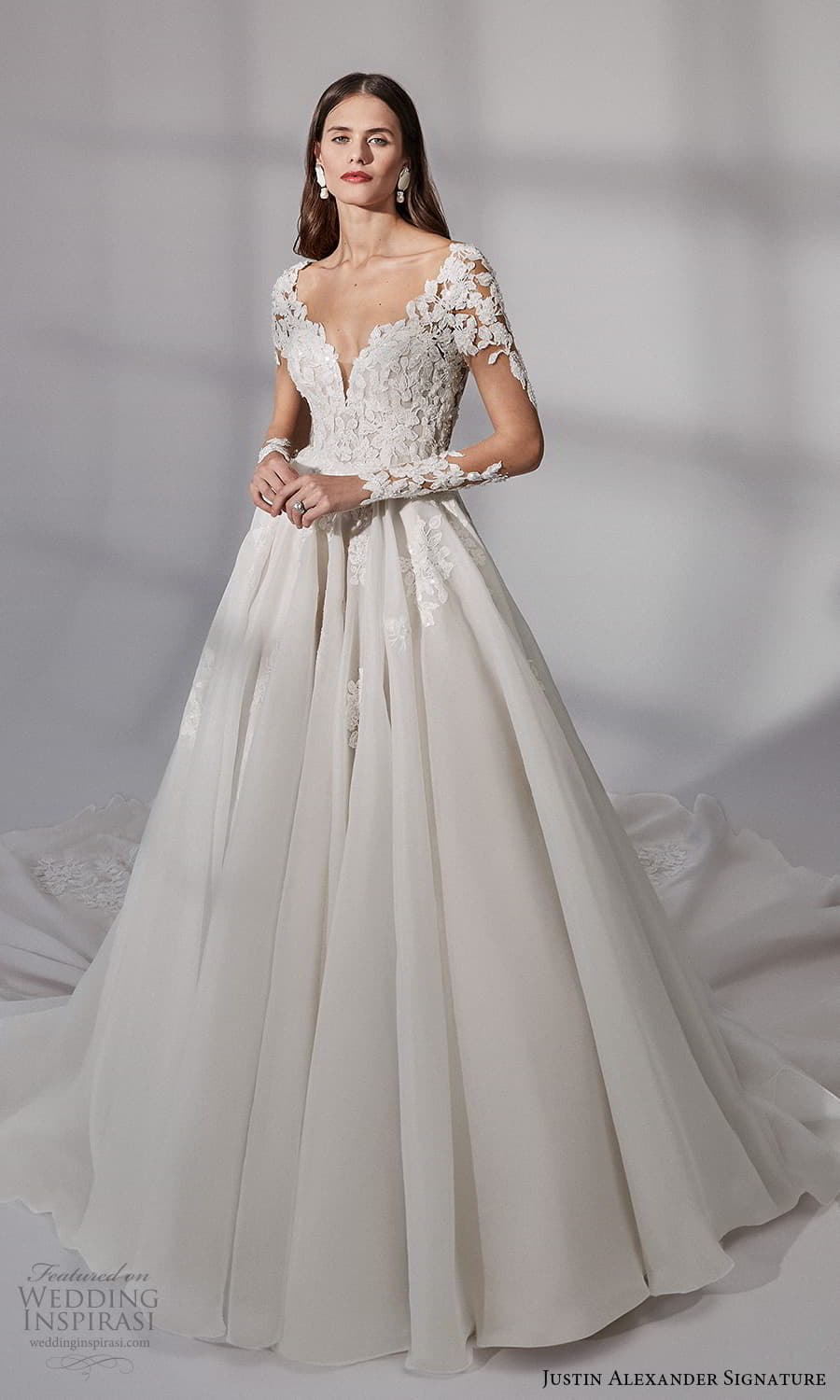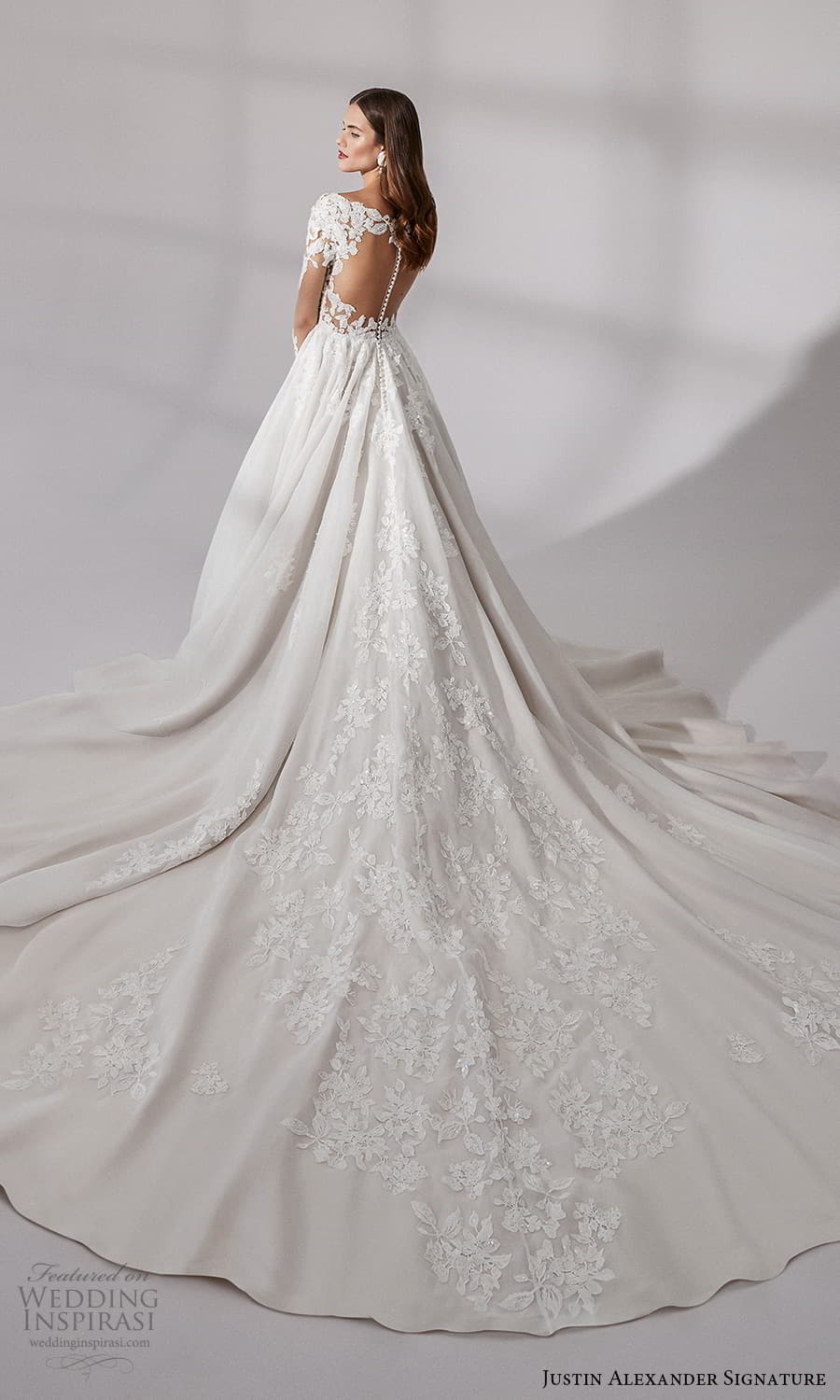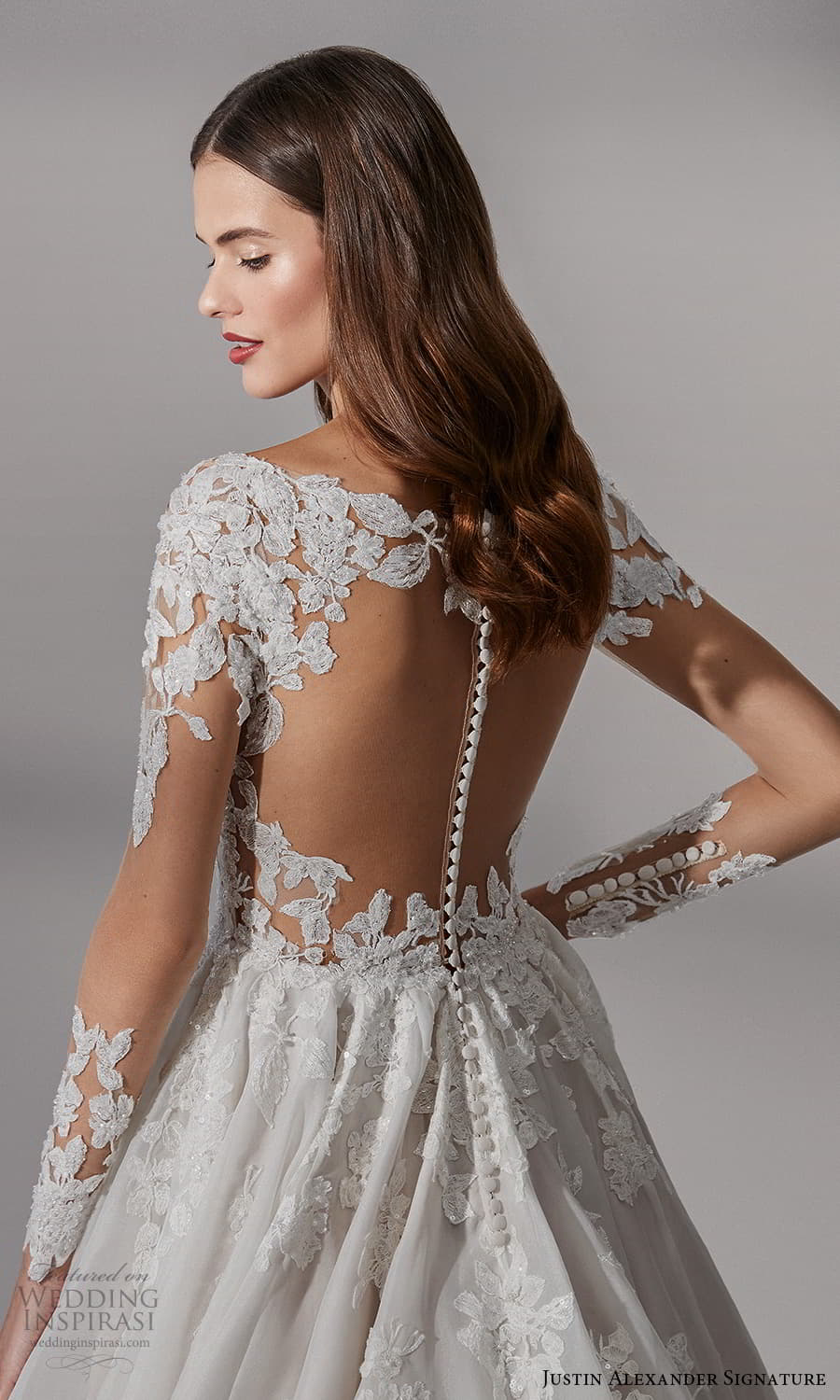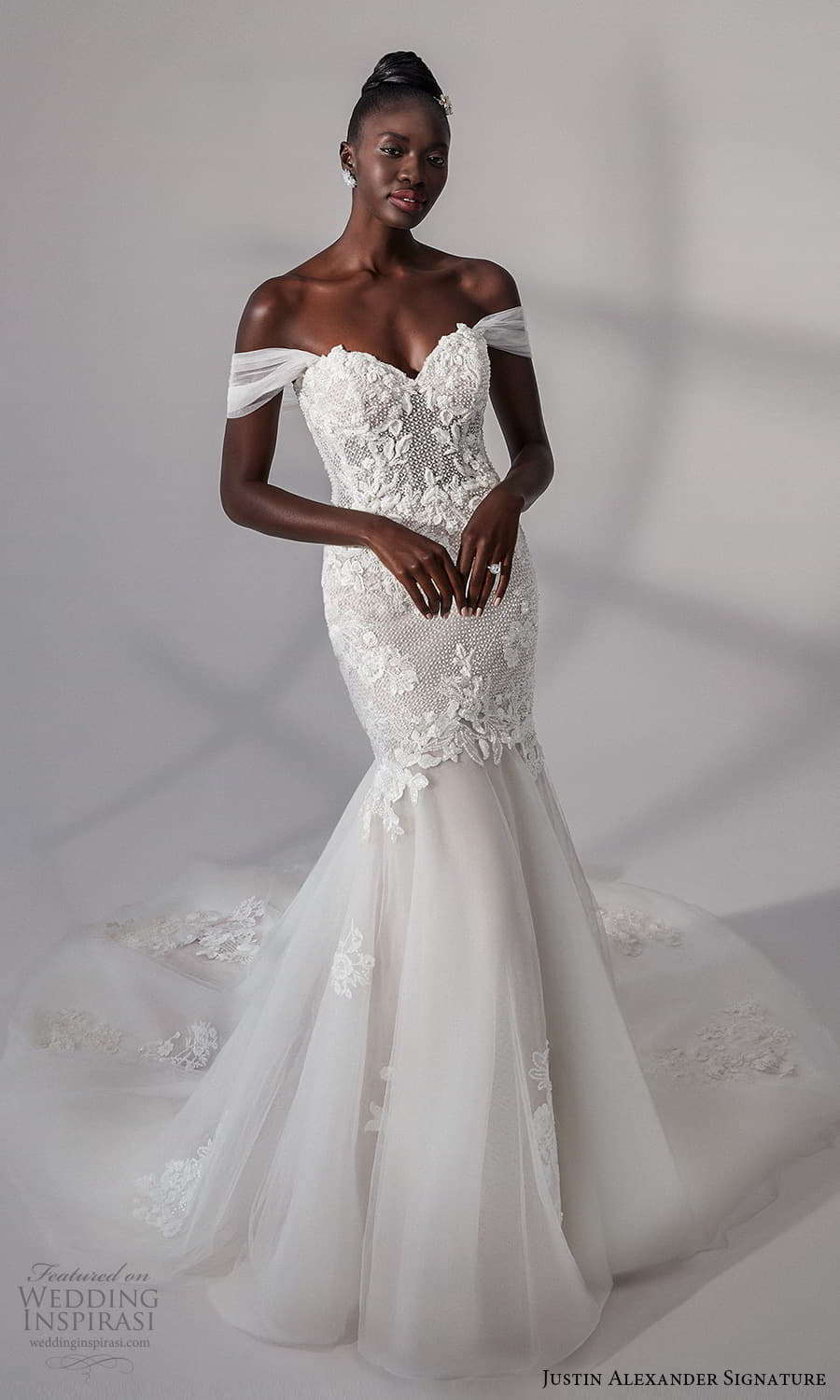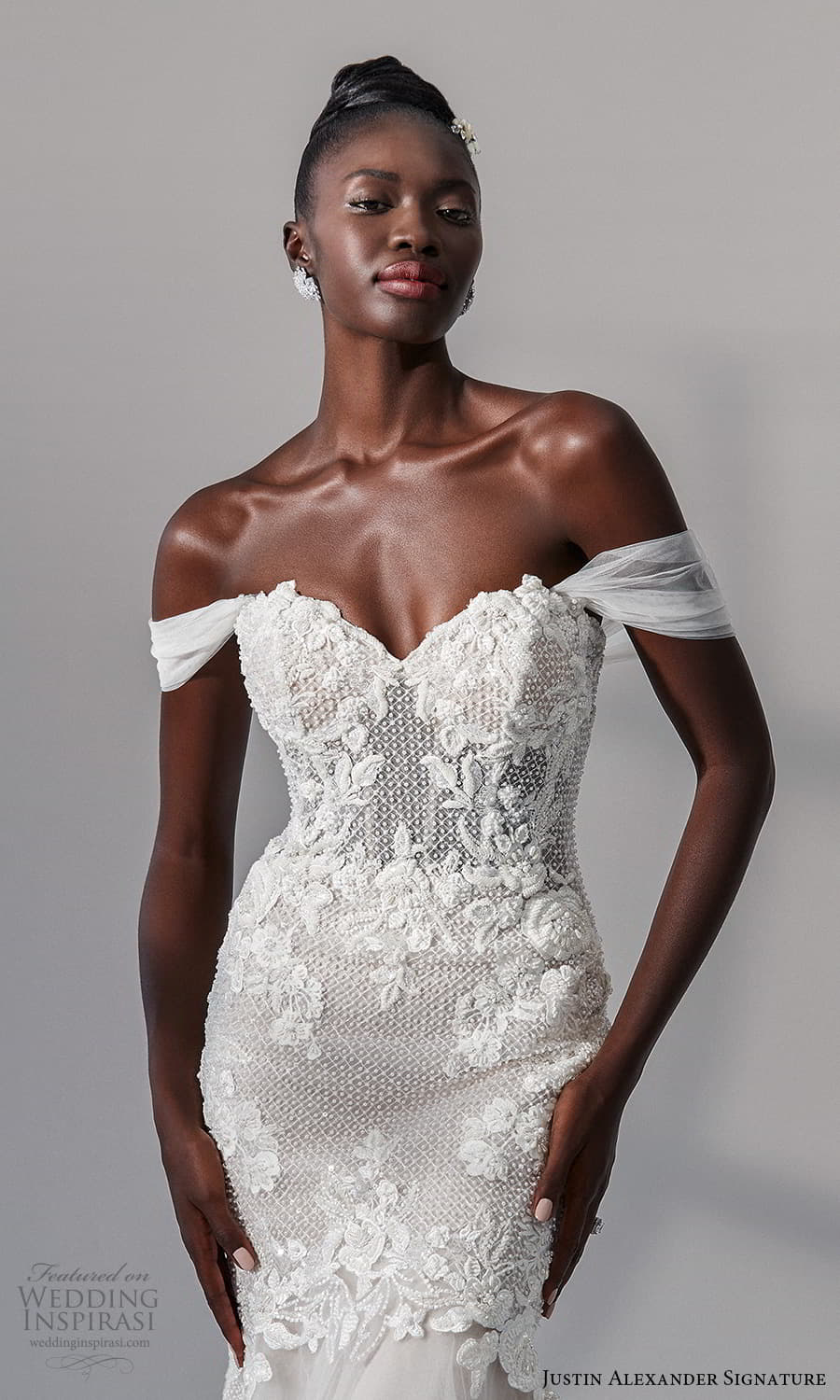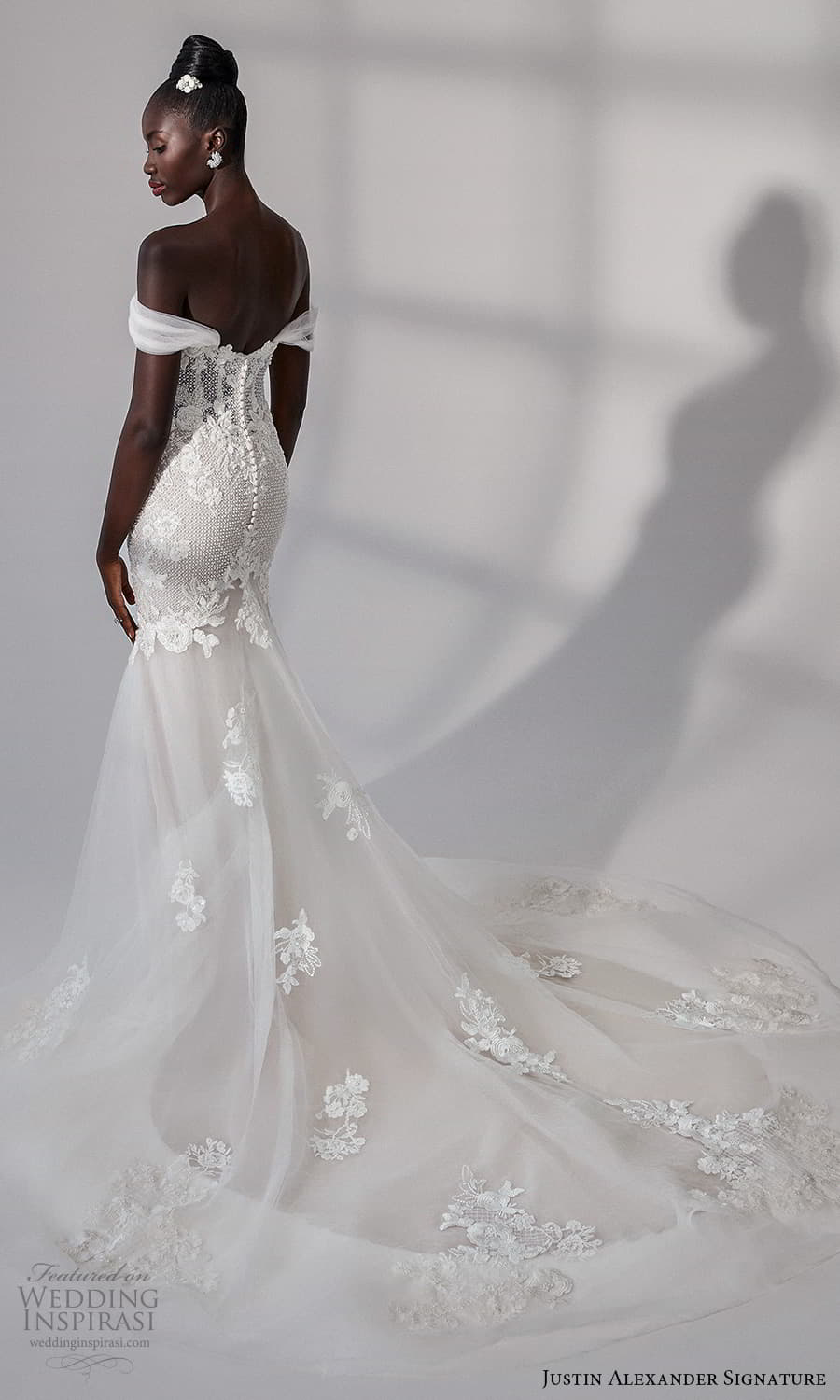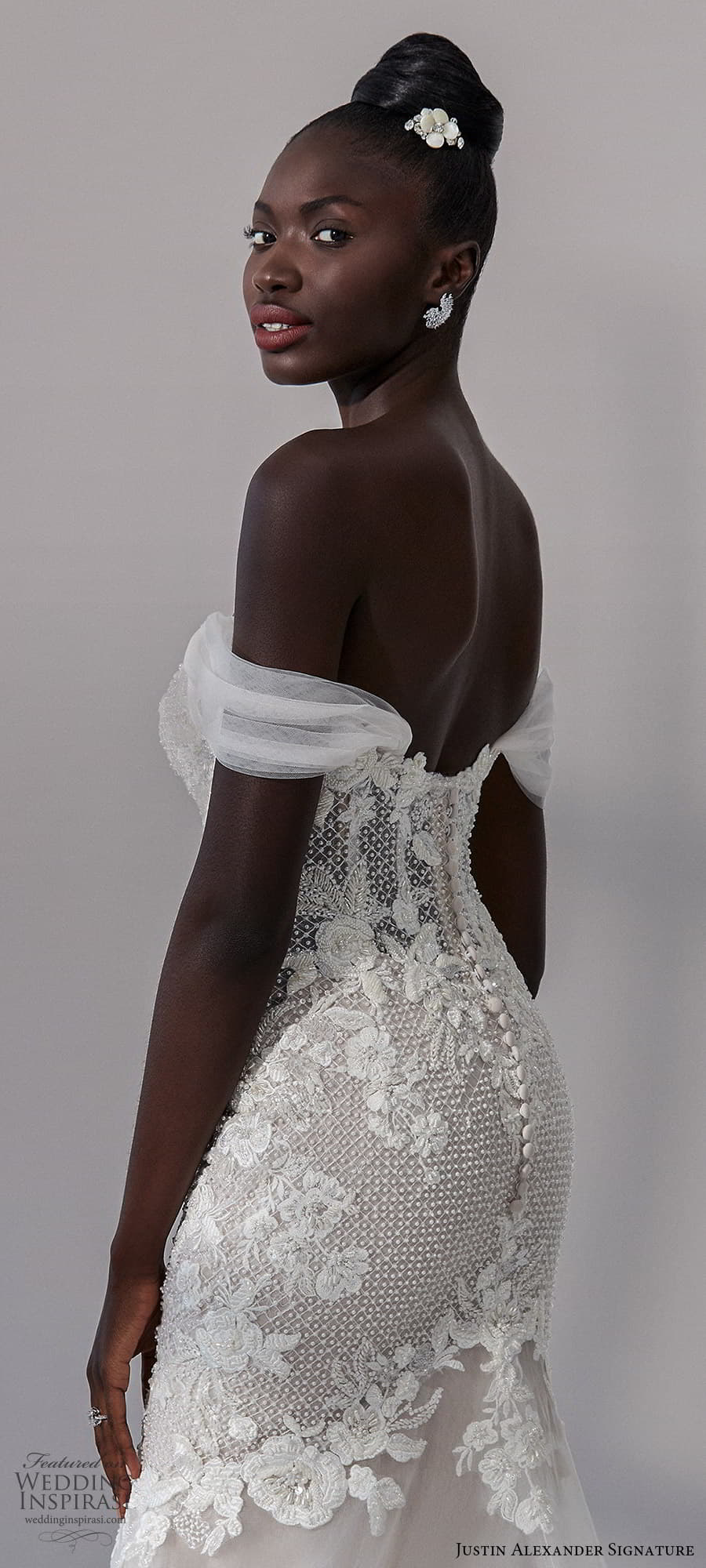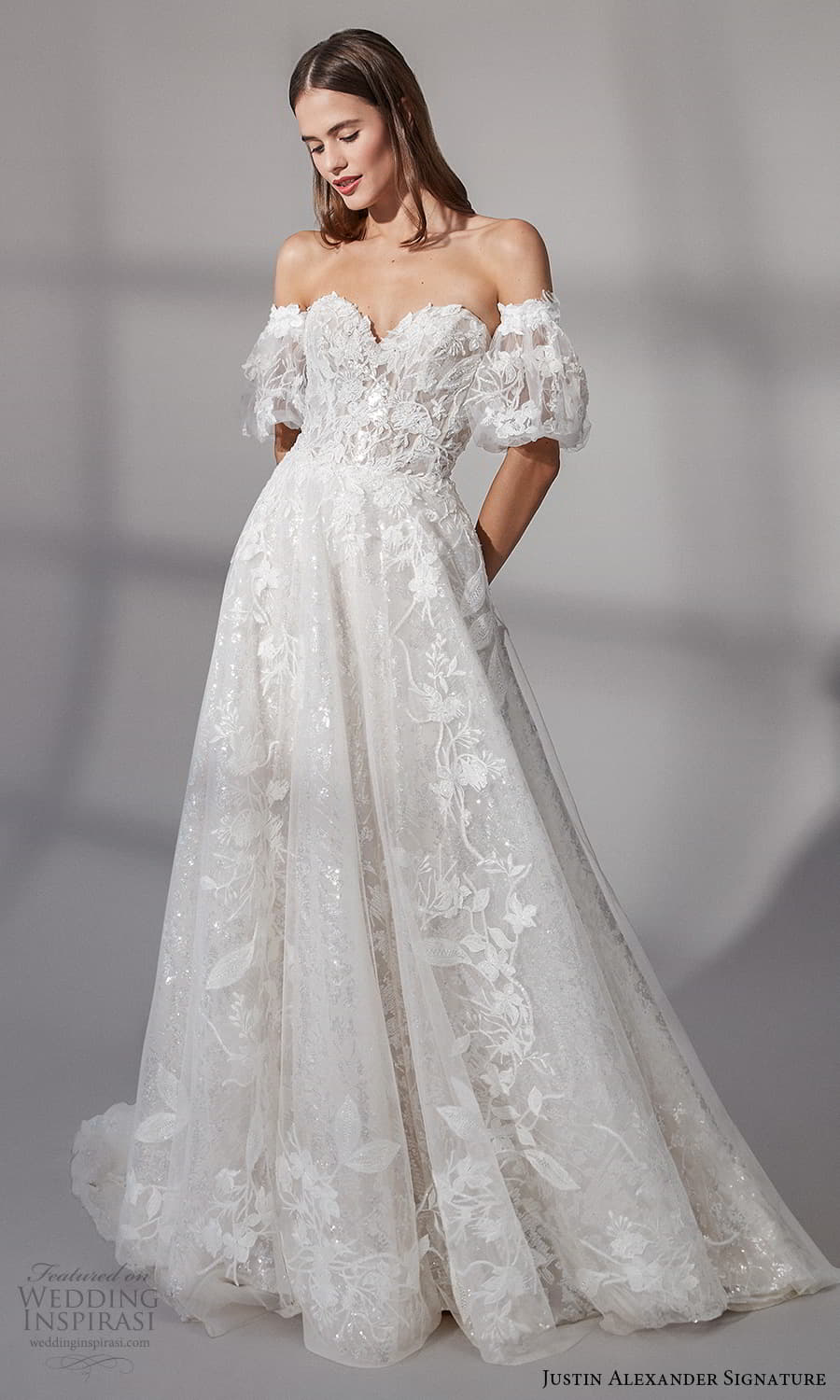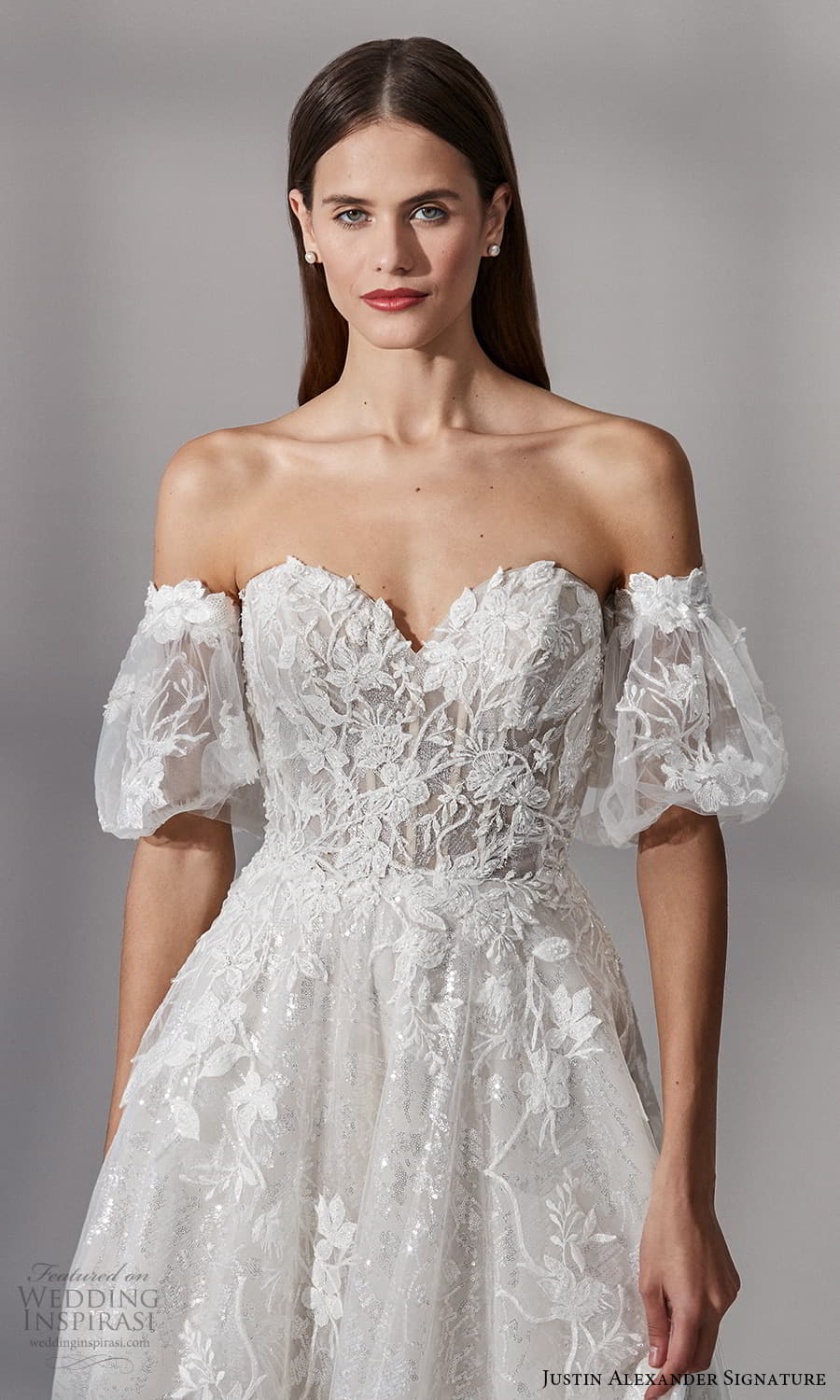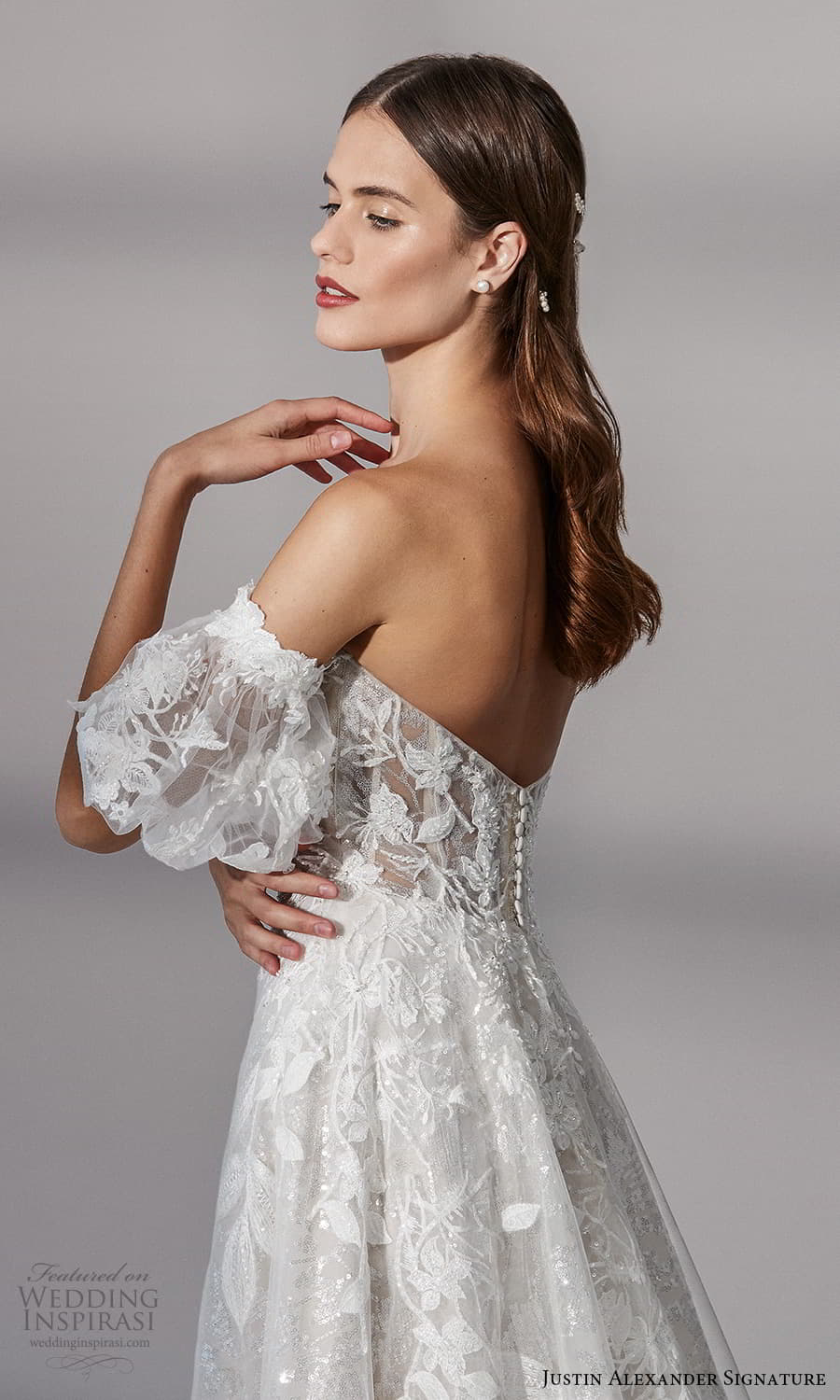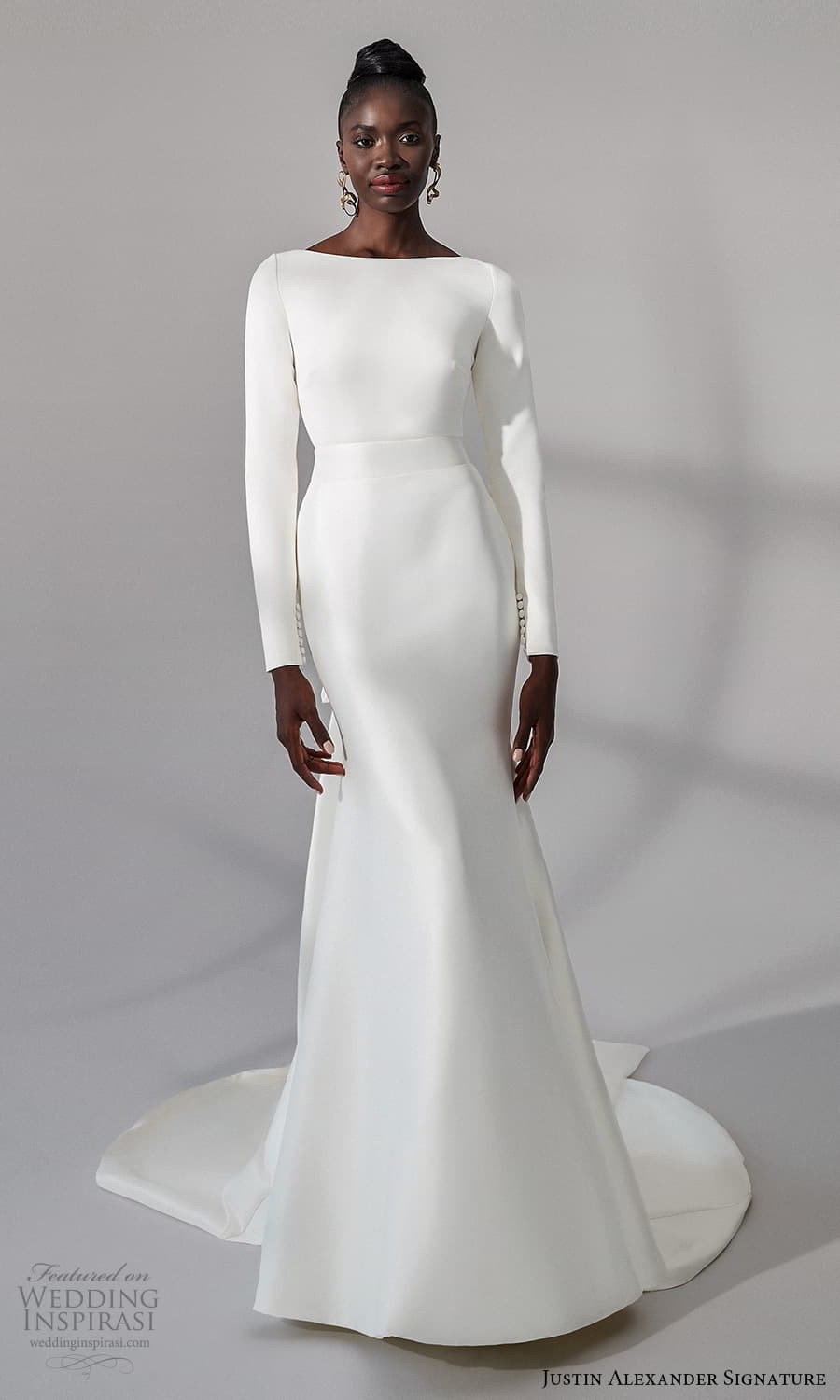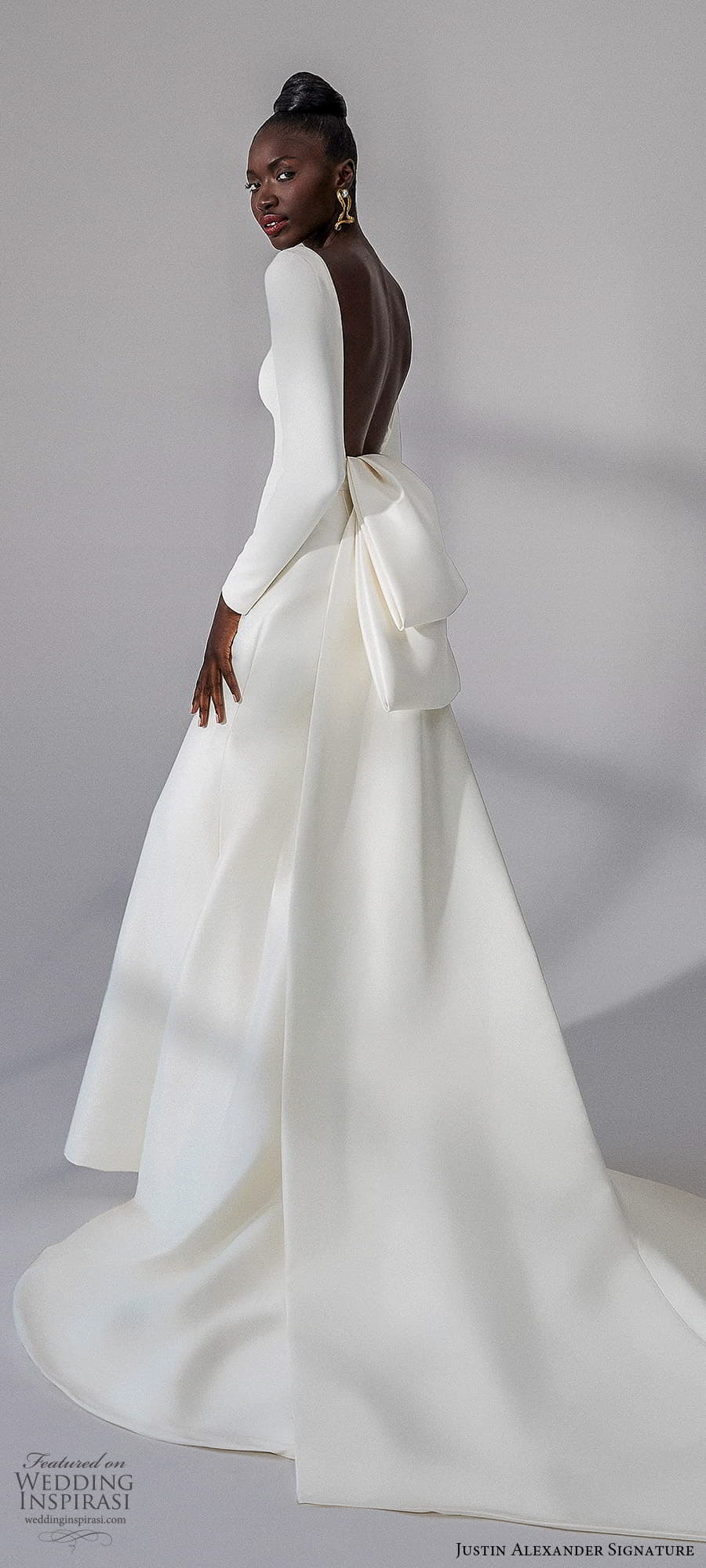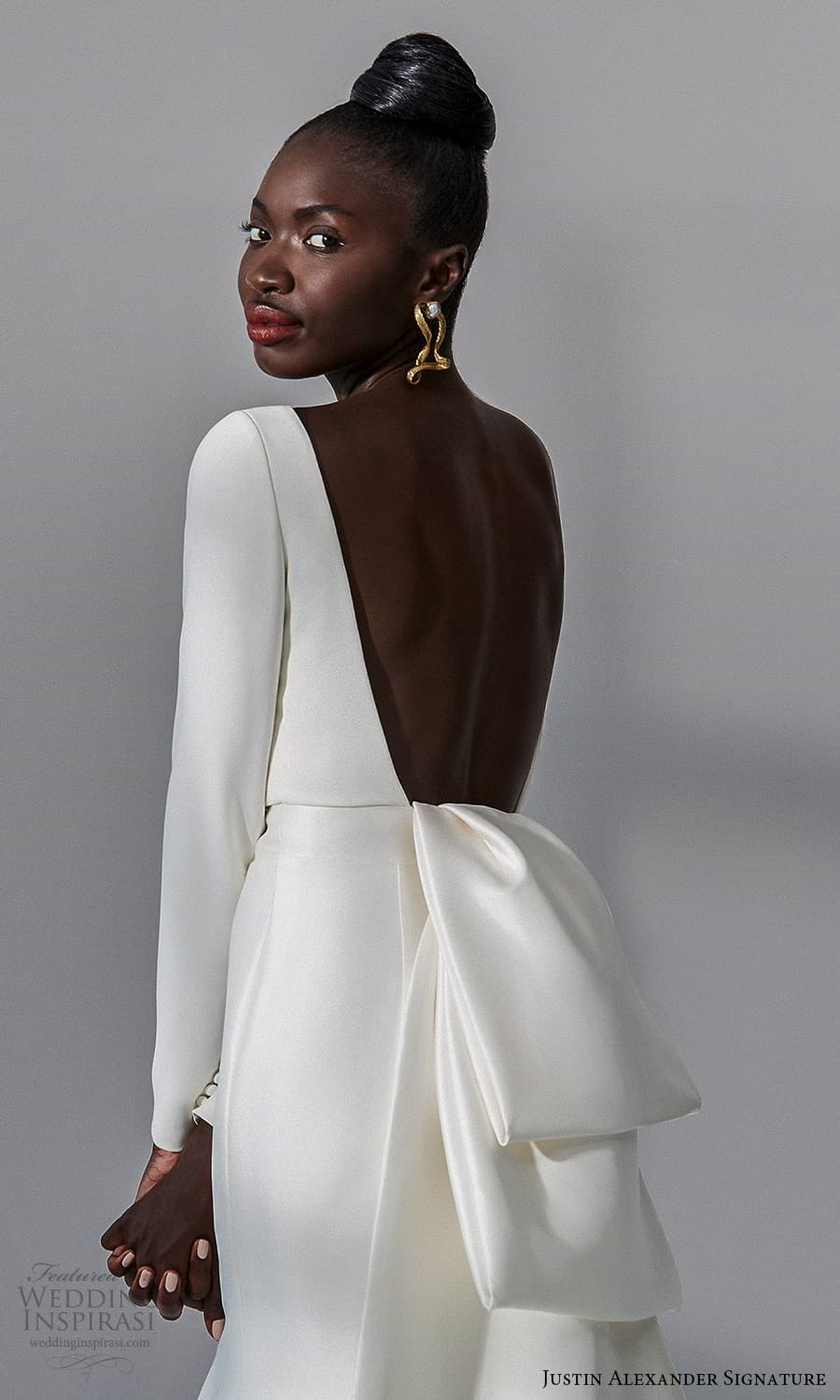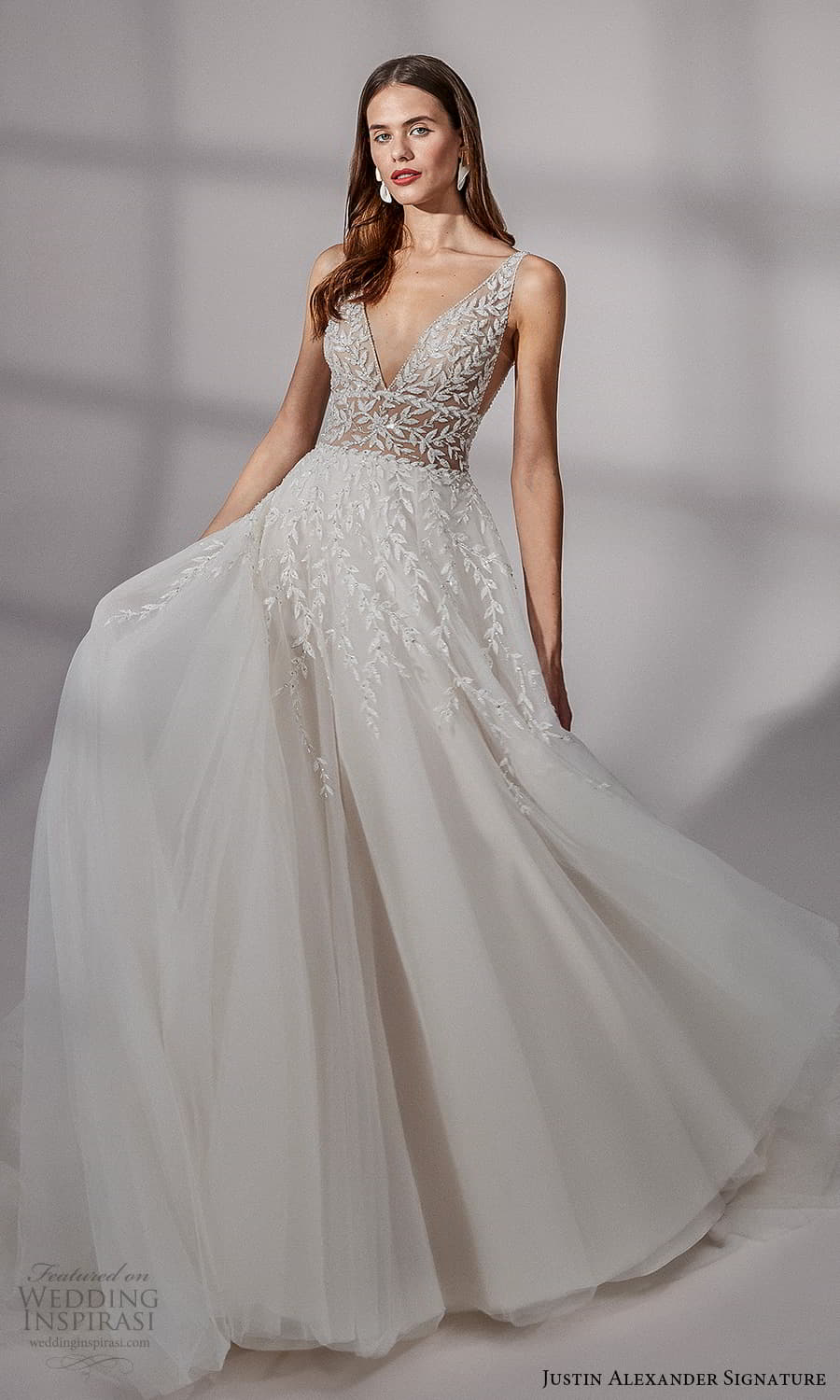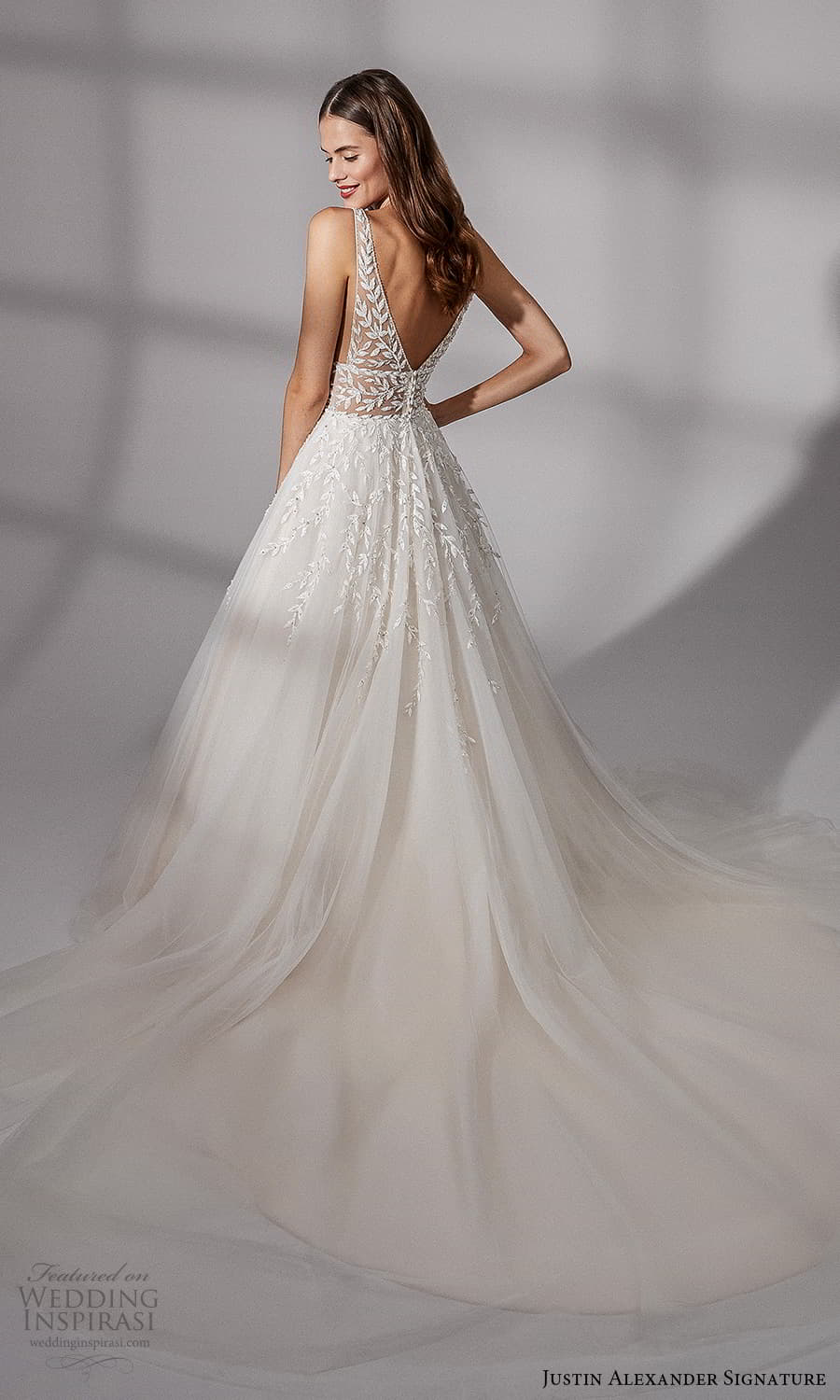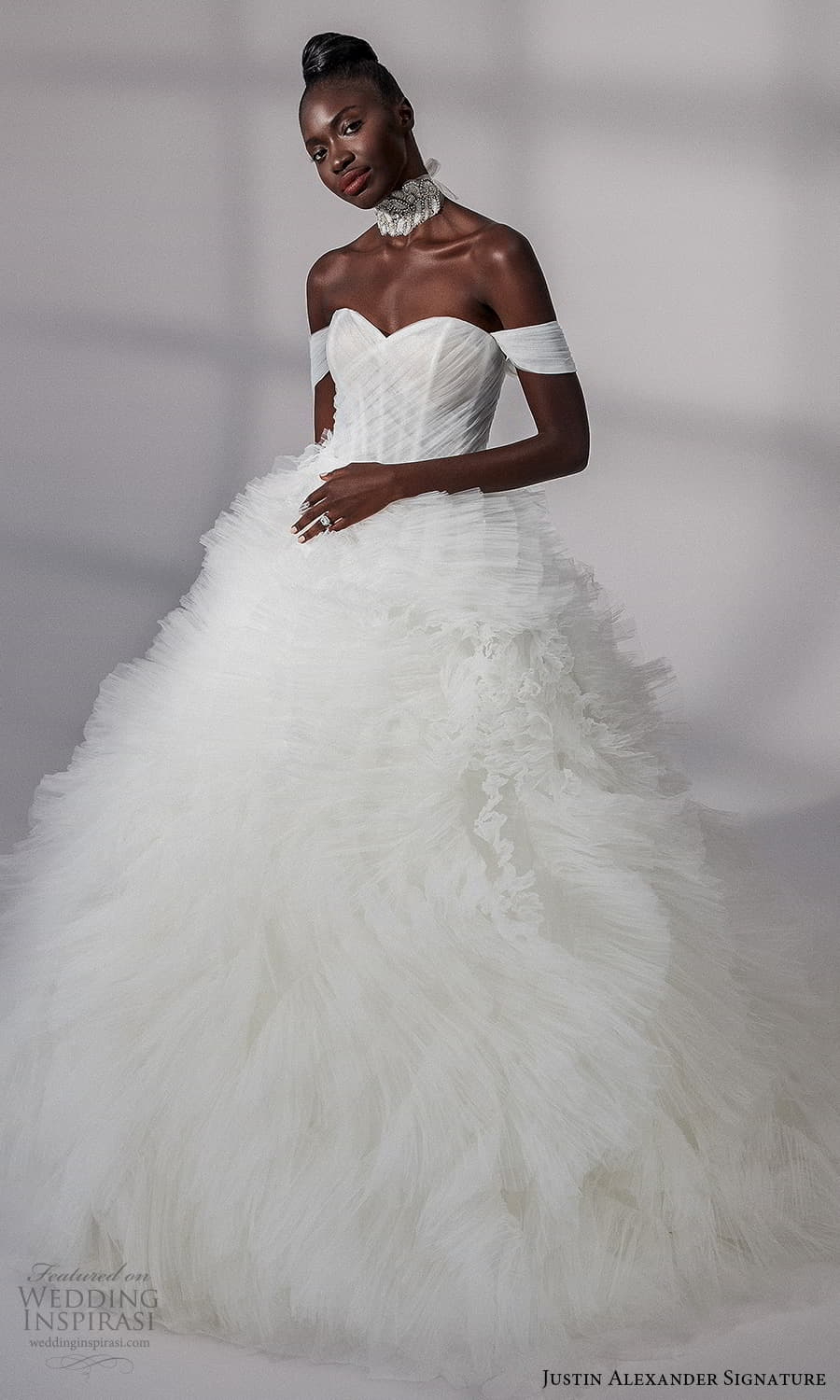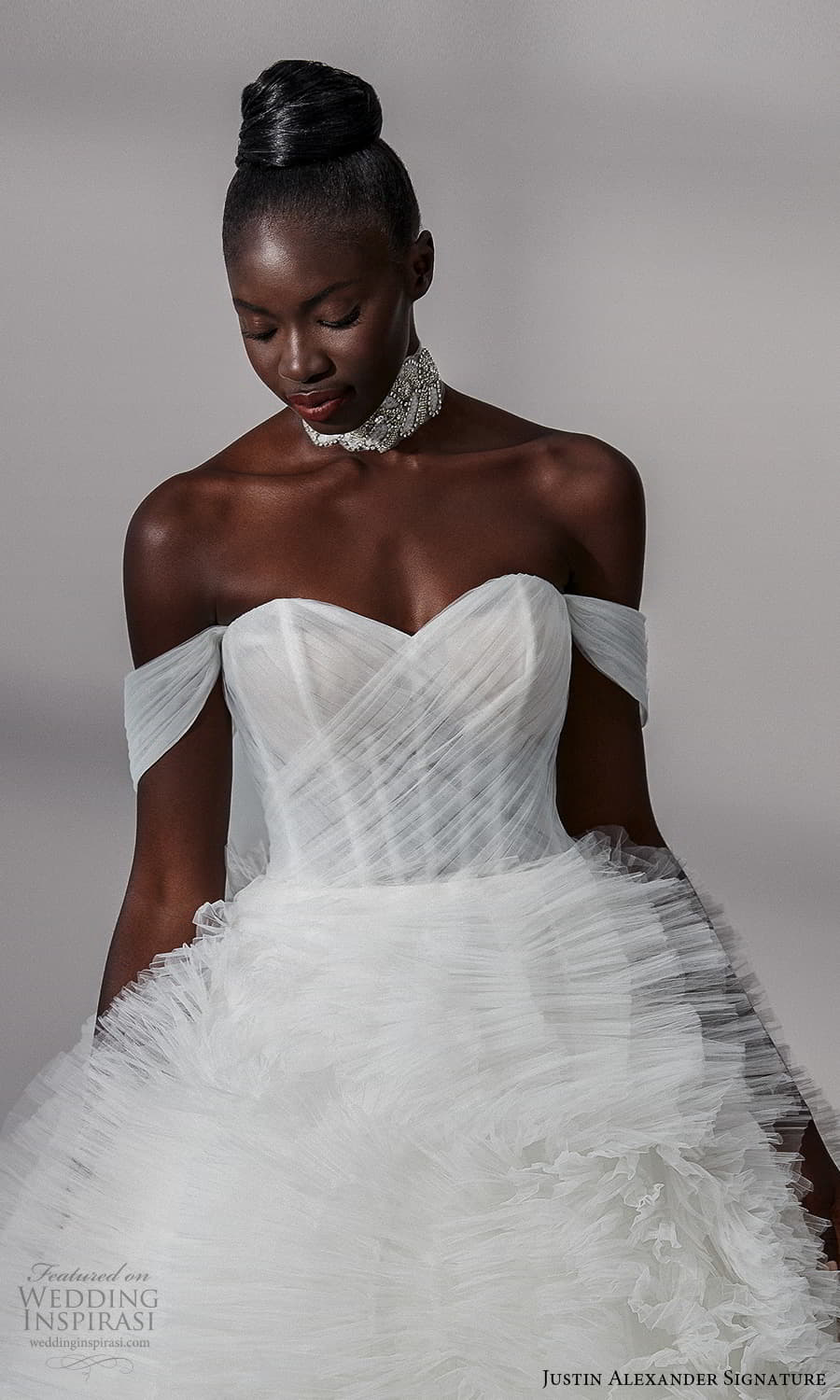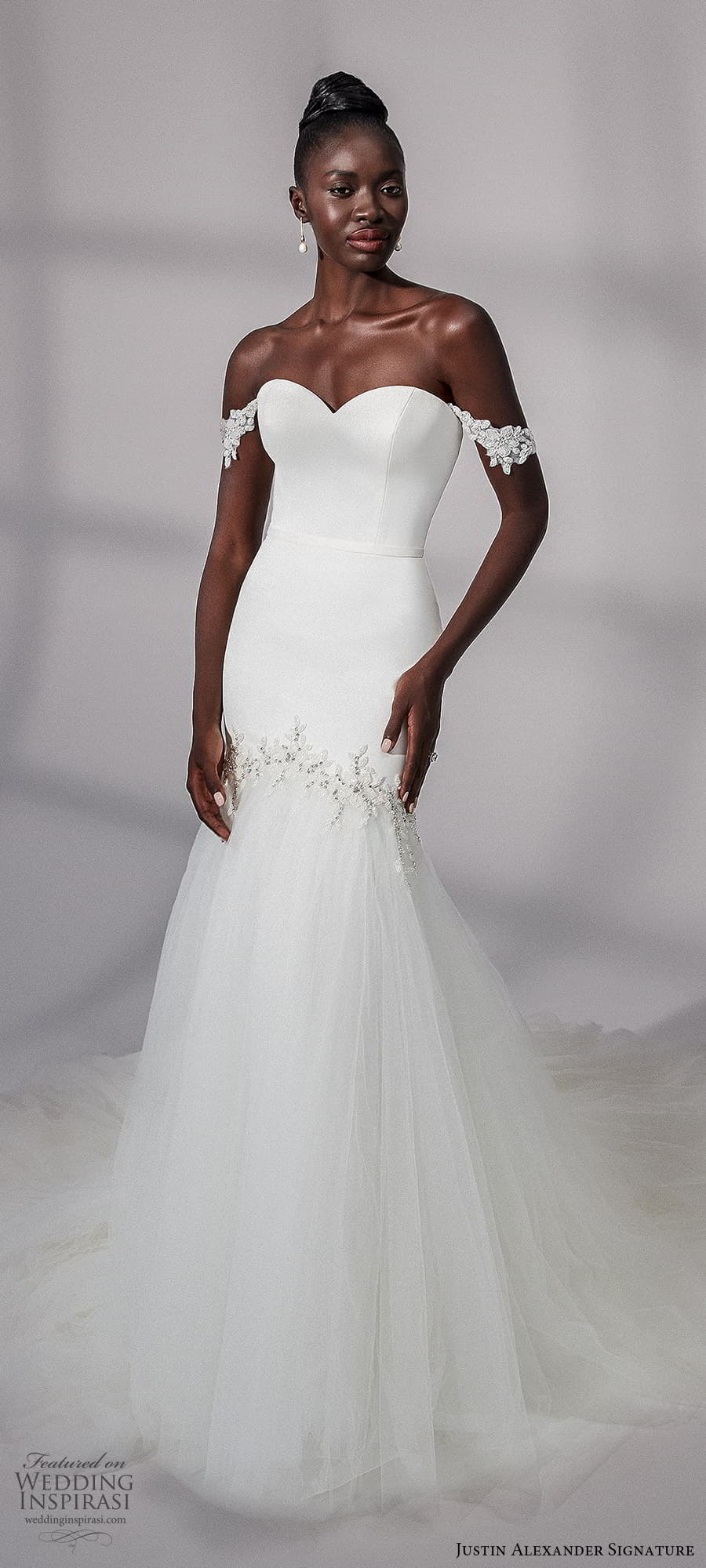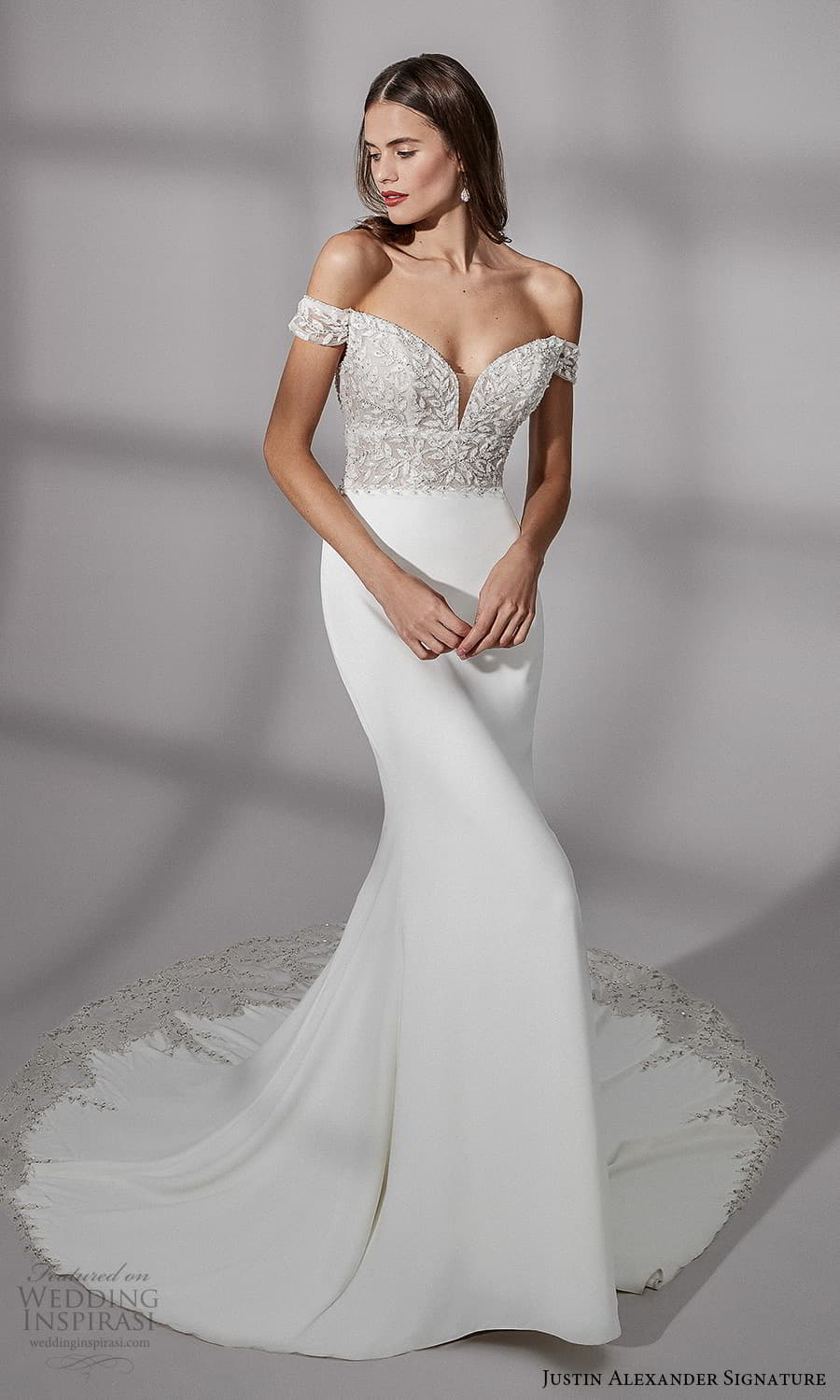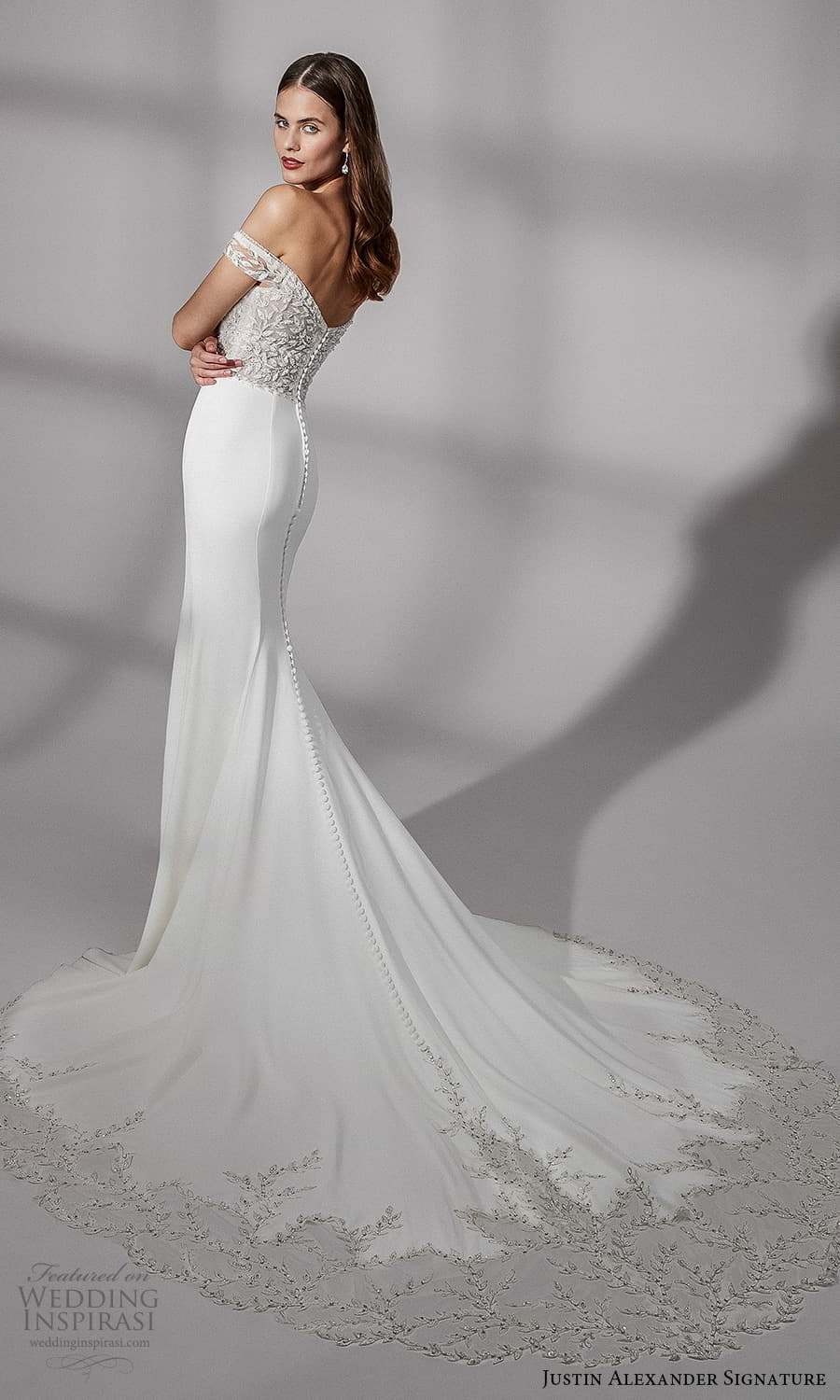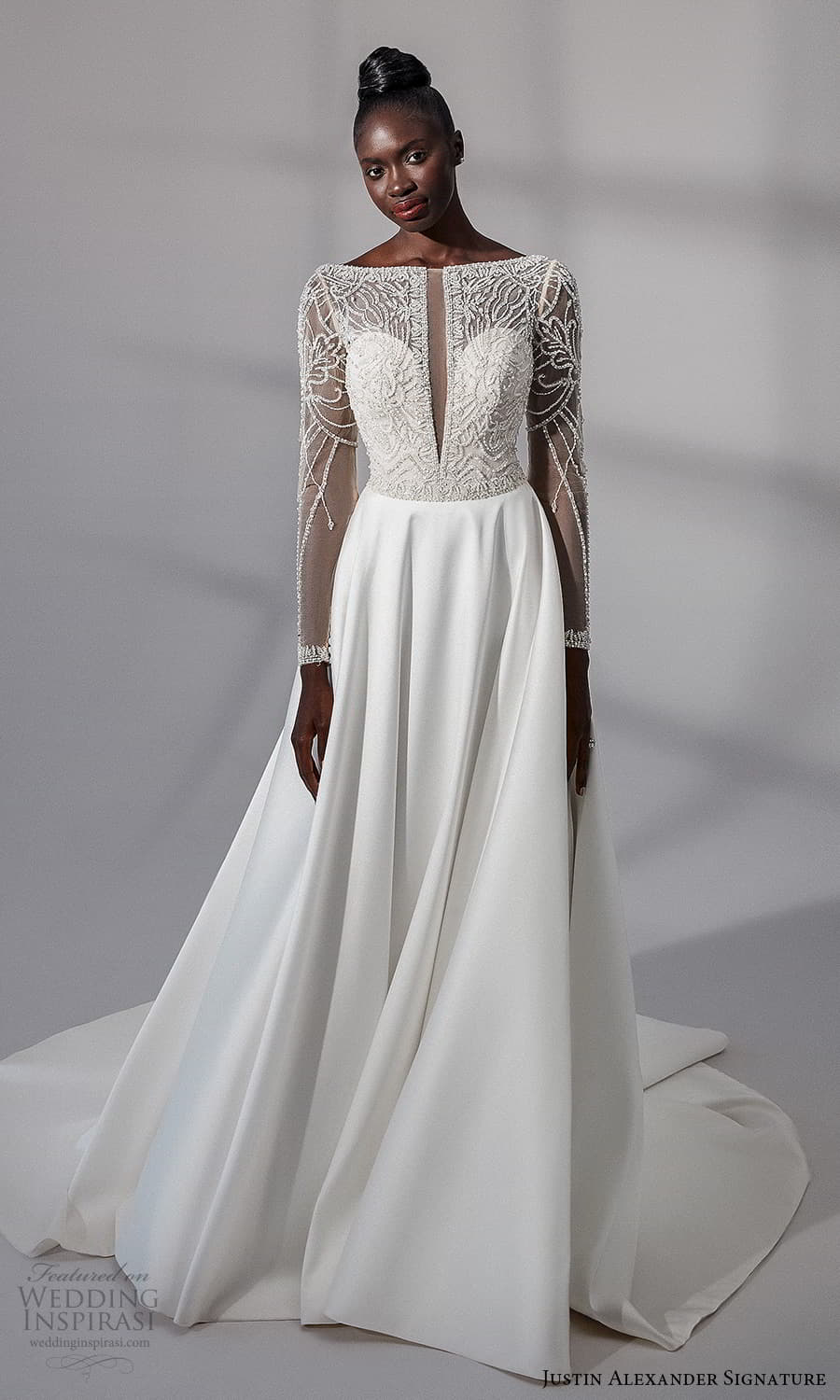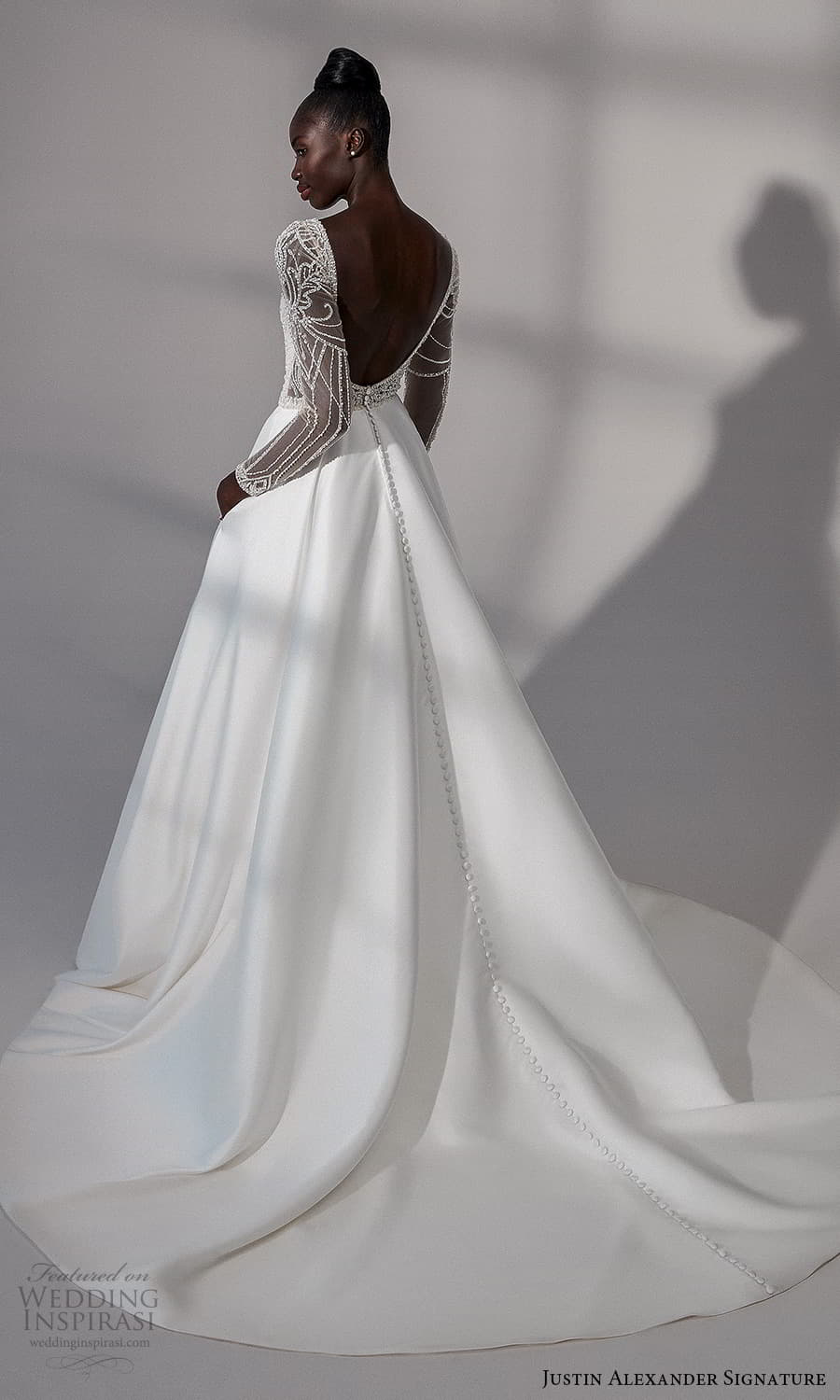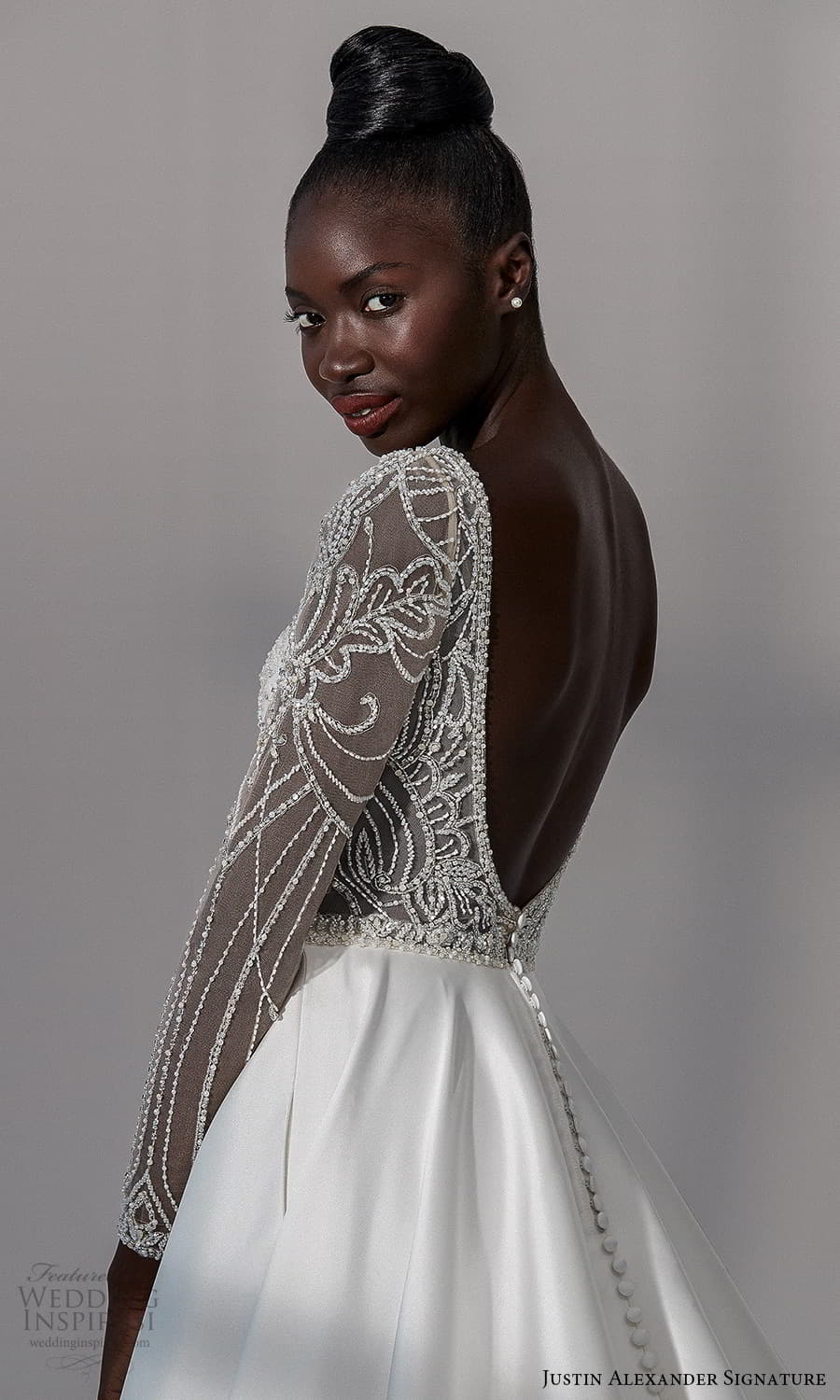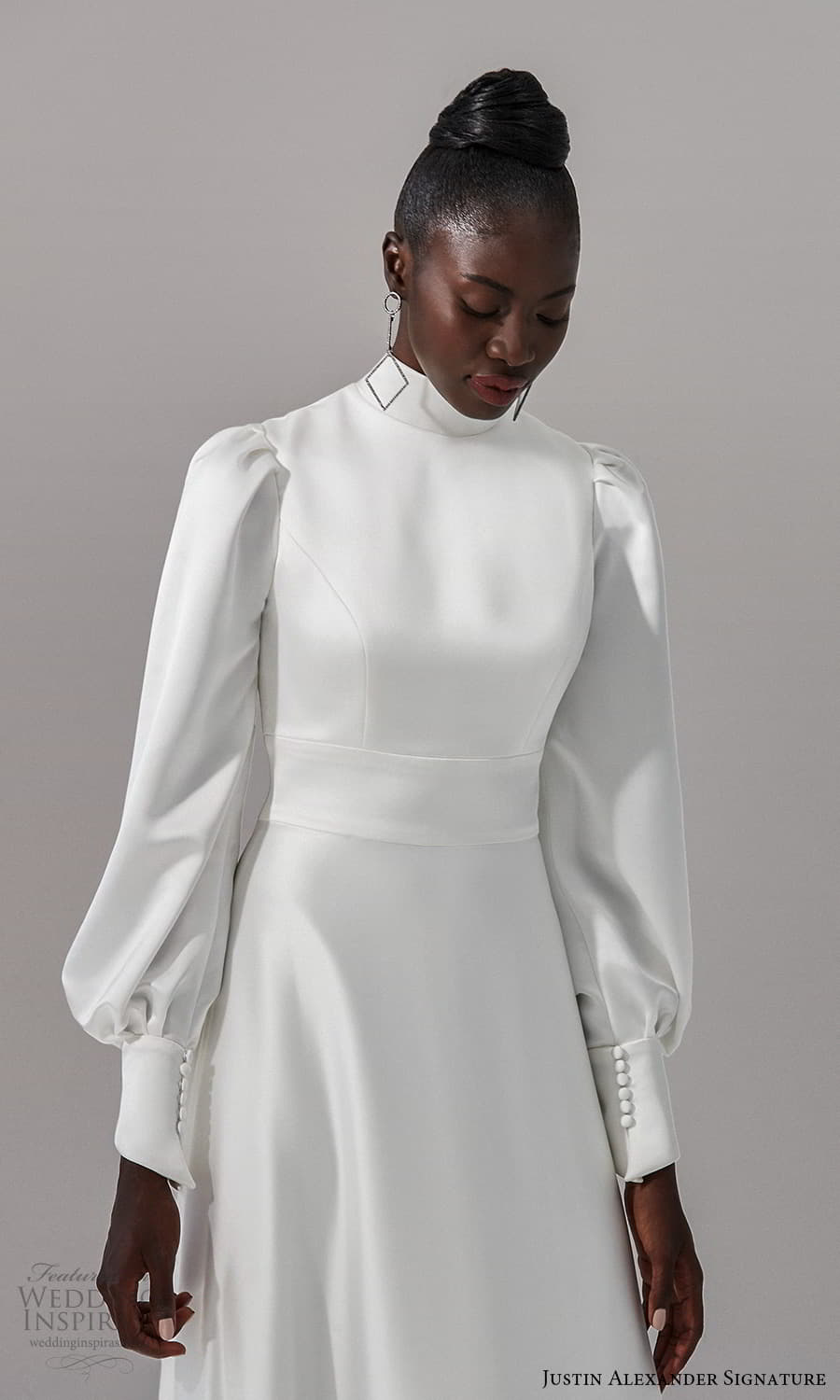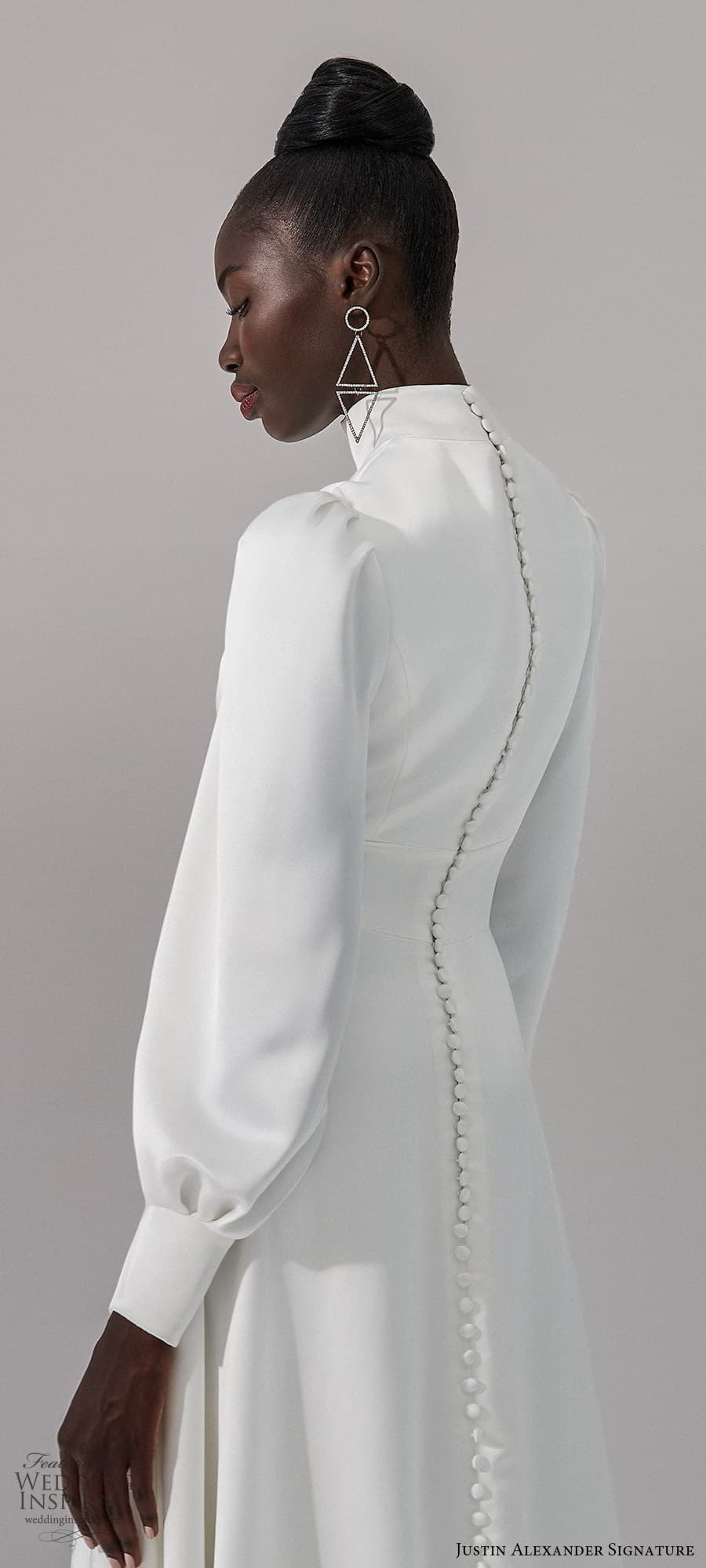 Photos courtesy of Justin Alexander Signature. For details, visit Justin Alexander.